How to Plan a Bachelorette Party (2023 Guide)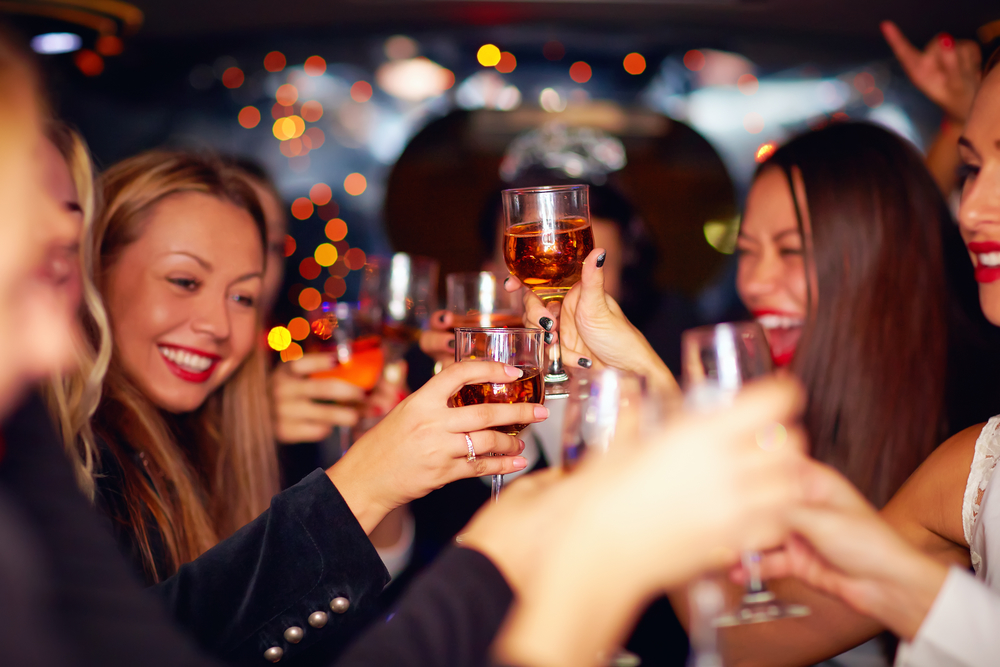 This post may contains references to products from one or more of our advertisers. We may receive compensation when you click on links to those products or services. Please also consider
donating to our website.
Have you been picked as a maid of honor or other member of the bridal party?  If so, by now you know that one of your expected duties is planning the bachelorette party.  Whether you are new to bachelorette parties or have planned one in the past, figuring out how to plan a bachelorette party can be a challenge.  That is because the main requirement of a perfect bachelorette party is that the bride and her friends have a great time.  This makes bachelorette planning simultaneously easier and more difficult.  On the one hand, the possibilities for planning a great party are endless; whatever works for the bride and her friends can make a great party.  On the other hand, the seemingly endless options for modern bachelorette parties can make it difficult to narrow down options.  Fortunately, if you follow the advice in our how-to guide, you can throw an epic bachelorette party. 
Decide Whether to Delegate
You know you and you know the bride's other friends.  Chances are good that you have been tapped to plan the bachelorette party not just because you are a lot of fun, but also because the bride trusts you to get the job done.  Are there other people in the bride tribe who can help you out?  If so, then you may want to pick someone to help you with party planning, or just keep them in mind for when you need to delegate.  If you do not feel like other people will be helpful, but the bride has asked you to be part of a group planning the bachelorette party, then this is when you need to take point on the project and make sure that you handle all mission-critical tasks!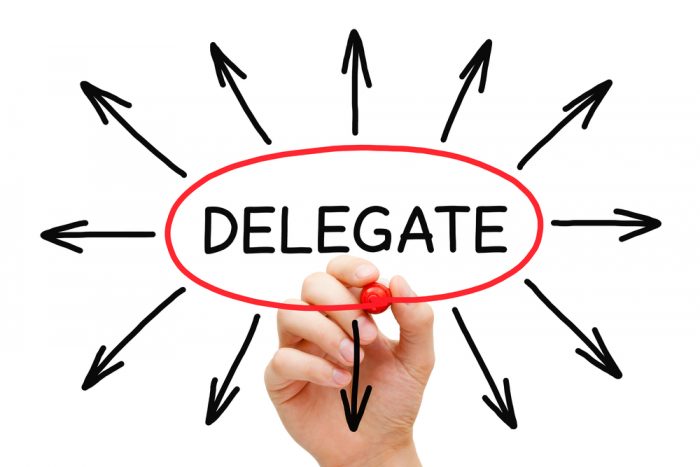 Pick the Party
Before you start planning an epic bachelorette party, you need to have a serious sit-down discussion with the bride about what type of pre-wedding parties she expects you to plan.  Gone are the days when the pre-wedding parties were limited to an engagement party and a bridal shower for the brides and a stag party the night before for grooms.  Today, there are so many different types of parties that members of the bridal party, good friends, or family members might host for one or both parts of the happy couple.  You need to know what the bride wants from you: bachelorette party, bridal shower, or engagement party. 
This initial discussion may get a little tricky.  We have all heard of the dreaded Bridezilla, and, we hate to say it, but we have seen some perfectly reasonable and wonderful women lose their minds and get totally unreasonable with their expectations while planning their I-do's.  If you are independently wealthy, then you may be able to host an engagement party, throw a bridal shower, and plan a great destination bachelorette party for the bride and her closest friends.  Most of us cannot swing the expense associated with all three of those, so sit down and ask the bride what she wants.  If she is not sure, suggest she read our Bridal Shower versus Bachelorette Party article, to help her pinpoint the traditional differences in those types of pre-wedding parties.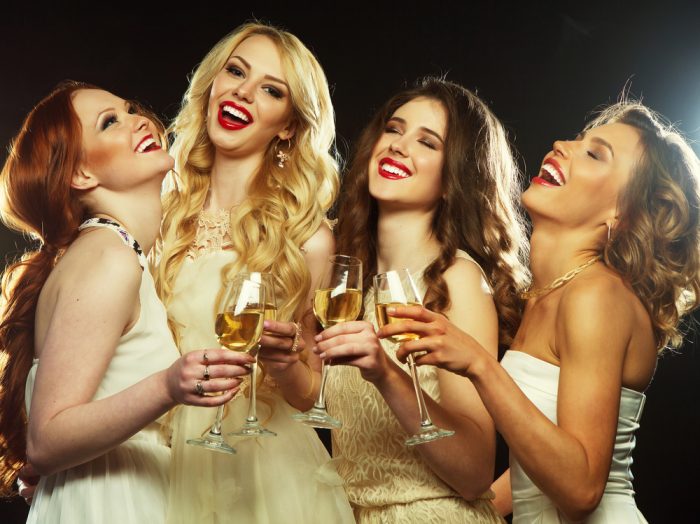 Set Your Budget
Once you know what type of party (or parties) you will be expected to throw, we want you to set your budget.  Later on in the process, depending on the type of party that you are throwing, you may have to set another budget that looks at the financial resources of all of the guests, but for this preliminary step we want you to focus on your personal budget, because you are the one throwing the party.  We are presuming that you are the maid-of-honor or another member of the bridal party.  What wedding-related expenses do you have?  Most people in your position are buying shoes, dresses, getting their hair done, attending other pre-wedding parties, buying gifts for showers and the wedding gift, and may have travel expenses to get to the wedding.  While no one individual expense may be that huge, it can easily become thousands of dollars.  So, keeping all of that in mind, what is your realistic budget?  There are great bachelorette party ideas in every price range, so whether you are looking for cheap bachelorette party ideas or have plenty of cash to spare, you can choose an idea that fits your budget.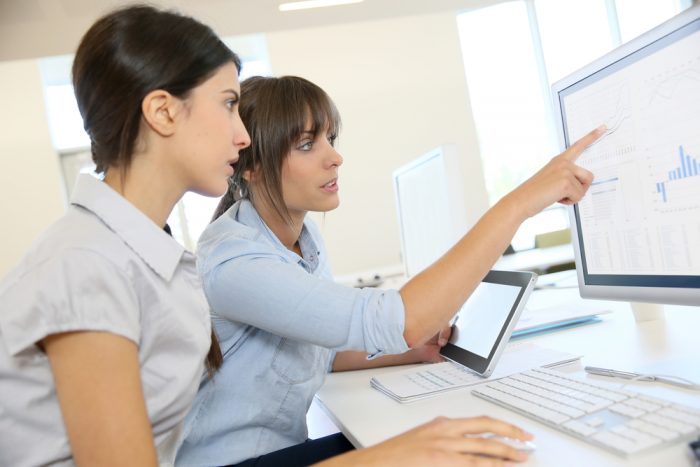 Get the Guest List
Before you can plan the bachelorette party, you need to get the guest list from the bride.  In a perfect world, this means you get a list of women that all get along, have similar interests, have similar resources, and either have the same schedule or flexibility to work with you and make any party happen.  Here in the real world, this can mean a bunch of different things.  Does the bride want to include younger siblings or older relatives?  Will there be future in-laws at the party?  Does everyone on the guest list get along, or do you need to be aware of battling bridesmaids and beleaguered besties?  Does everyone on the list have the financial resources for a vacation destination, if that is what the bride has mentioned wanting?  Finding out the answers to these very practical questions may not be the fun and exciting bachelorette party planning you had in mind, but a little early planning can save you a bunch of trouble later.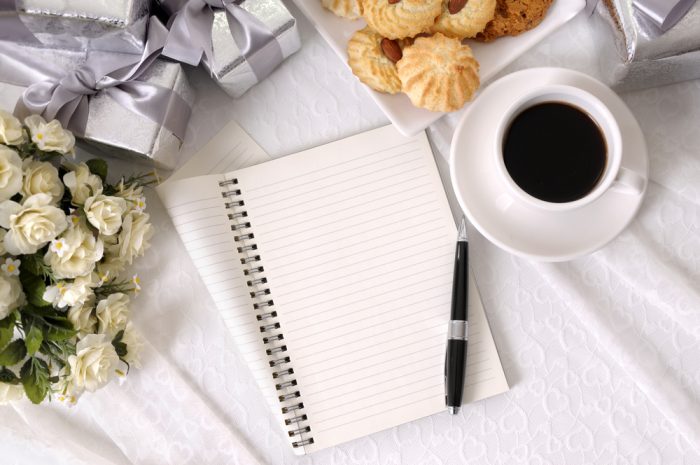 Brainstorm with the Bride
While some brides are going to be happy with whatever type of bachelorette party you throw, others have very specific ideas of the type of bachelorette party that they want.  Yes, you are the hostess, but this party is about her.  So, spend some time brainstorming with the bride about what type of bachelorette party she wants.  Does she want a destination bachelorette party?  Does she have a favorite activity?  Does she want a night of questionable debauchery or does she want a clean bachelorette party or Christian themed bachelorette party?  Does she want strippers, or would X-rated make her feel uncomfortable?  These are all important questions to ask the bride, even if you think you know the answers.  Remember that this party is to celebrate the bride.  While that does not mean that a bride should dictate everything about the party, but you should always keep her wishes in mind.  You also need to stress to the bride that she needs to be honest.  If she wants strippers, but thinks her fiancé will object, so she wants you to have them there but plans on saying that you surprised her with them, that is totally okay, if it is okay with you. 
This is also a great time to start thinking about themes.  Whether or not to include the bachelorette in theme selection is a personal decision.  Some bridesmaids do not share the them with the bride because revealing a perfect theme is one way to show how well you know the bride and how well you can guess what would be perfect for her.  Other brides will be really forthcoming and let you know what themes they would like you to consider, while others are open to surprises.  However, because some brides really do lose their minds about their weddings, we urge you to use caution when planning a theme if the bride has been engaging in any bridezilla-type behavior.  If there is any chance that she has her heart set on a particular theme for the bachelorette party, but might not share it with you, do yourself a favor and ask.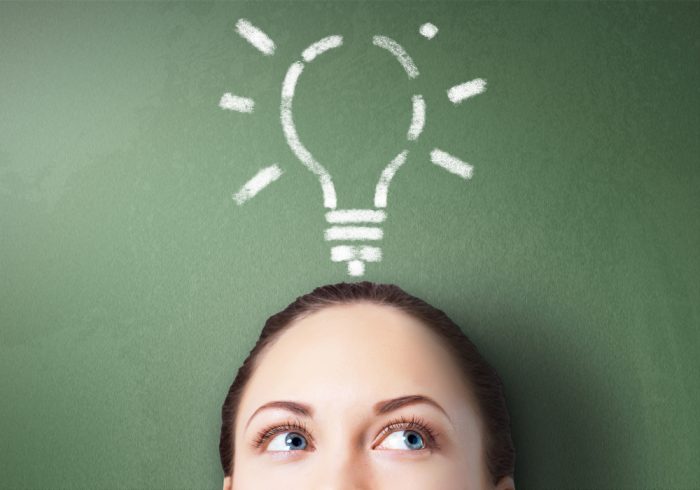 Combine it All Together to Make Your Plan
Once you know what the bride wants, who she wants to invite, and your budget, you can sit down and make a realistic plan for the bachelorette party.  You do not have to nail down every detail at this stage, but you can pick your bachelorette party theme, your destination if that is applicable, and the type of party that you will be hosting.  By this stage, you should be able to begin visualizing the party.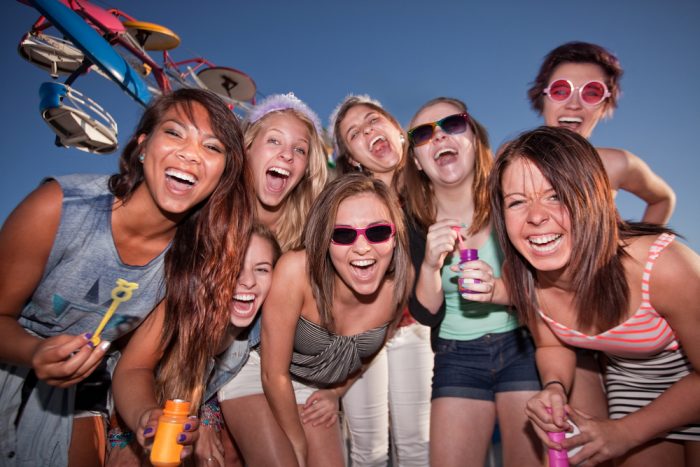 Pick the Date
After your brainstorming session with the bride, you should have some idea of the type of party you are throwing.  Make sure and get a list of 2 to 3 dates that work for her for the bachelorette party.  If you are thinking of a destination bachelorette party, this will mean getting 2 to 3 date ranges for the bachelorette party.  It is perfectly fine to poll the guests to see which date will work better for the majority of them, but be prepared for alternative date suggestions and some grumbling if you do.  Keep in mind that it is not your job to try to come up with a date that can accommodate everyone on the bride's guest list.  You plan the party, give them reasonable notice of when the party will occur, and they choose whether or not to attend it.  If you have a large enough guest list, you will find it is almost impossible to pick a date where no one has any conflicts. 
That said, we do have some general tips about picking a date that can help you make sure that most guests are available.  First, think about the guests, the bride, and the wedding.  Normally, we are opposed to the idea of having the bachelorette party on the same weekend as the wedding.  That is because no one, especially the bride, wants to be hungover in the wedding pictures.  However, if the bride lives in a different location than many of the people on her invite list and they will have to travel to get to the wedding and to attend the bachelorette party, you need to be honest about whether most of them can afford to foot the bill for both trips.  If the answer is no, then you might want to consider seeing if they can come in for the wedding a day or two early, and maybe throw a Thursday night bachelorette party for a Saturday wedding or something similar. 
Second, if you are throwing a destination bachelorette party, think about the guest list again.  When are the guests most likely to be able to travel?  If the guest list includes people who are still students and you want to arrange a getaway for them, stay away from finals time.  If you want a party that lasts more than a weekend, think about spring break, winter break, or the summer.  Sometimes, the guests are not students, but might have children who are.  If the guest list contains a lot of mamas with school-age children, then you actually want to avoid school holidays, as they may already have family vacation plans. 
For a destination party, you generally want to give as much notice as you can.  This helps people clear their calendars, but it can also give people enough time to save up for the trip.  Setting a date in advance can also help people afford the trip because you might have multiple payment deadlines along the way.  This not only allows more people to attend, but also lessens the likelihood that you will be stuck holding the bag for a guest who is surprised by a suddenly-planned trip and promises that she can pay you back. 
If the bride and the guests all live locally, then picking a date becomes a little easier.  You want to avoid picking a date the same weekend as the wedding, but you also do not want the bachelorette party to be too far in advance.  Two weekends before the wedding is what we consider the sweet spot for bachelorette party planning!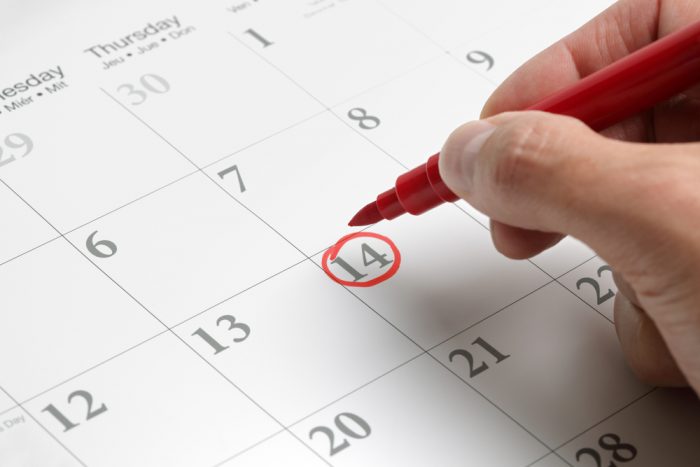 Reserve Your Venues, Hotels, Etc.
Depending on the type of bachelorette party you are throwing, you may need a venue. Even if you do not need to book a venue, if there are guests that will be coming in from out of town, they may need hotel rooms (or other accommodations).  This is the point in party planning that you need to lock down your locations.  Once you have figured out where you want the party, make any reservations you need to make.  Even if you think that the type of party you are having means no reservations are necessary, like if you are planning a pub crawl, think ahead to issues like transportation.  Are you going to need a designated driver for any part of your party?  If so, then you may want to go ahead and book a limo or a party bus, depending on the size of your group. 
We suggest this stage before you actually send out invitations for a reason.  Let's assume that a particular restaurant or activity is on the bride's must-have list for a bachelorette party.  If you send out invitations before you reserve your spot, only to find that it is unavailable when you go to book the venue, then you could have a very disappointed bride, and make a lot more work for yourself as you scramble to find alternates.  If you go ahead and make your reservations, or at least find out if reservations are necessary, then you save yourself a potential headache!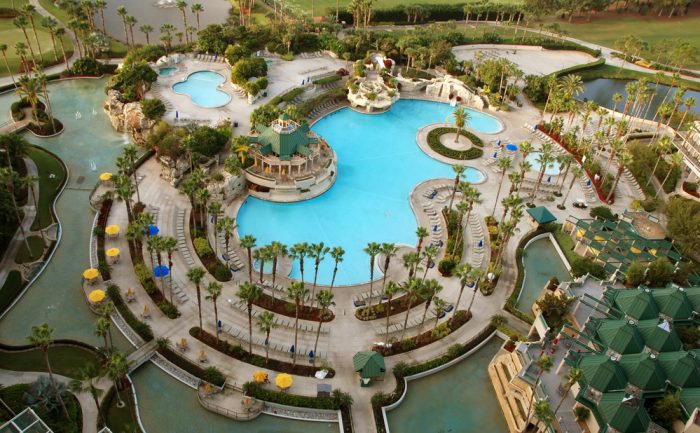 Send the Invitations
Once you know the where and the when of the party, it is time to send out your invitations.  This might be months in advance.  In that case, you can send out save-the-date cards if you want to be fancy, though you are not really required to send both a save-the-date card and an actual invitation.  Bachelorette Party Invitations are one of those places where you can get really cute and establish the theme of the party without spending a lot of money. 
In many ways, we are traditionalists when it comes to party planning, but one relatively modern thing that we love is the electronic invitation.  If you use electronic invitations, then you can take advantage of the software they already use to help you keep track of RSVPs, contact guests as a group, send reminders, and provide a way for guests to sign-up if the party is pot-luck or in any way involves you all bringing stuff.  Even if you love the idea of an actual paper invitation or save-the-date card that guests will receive in the mail and can have as a keepsake, you might want to consider using an electronic invitation in addition to the paper one, so that you can more easily manage your guest list.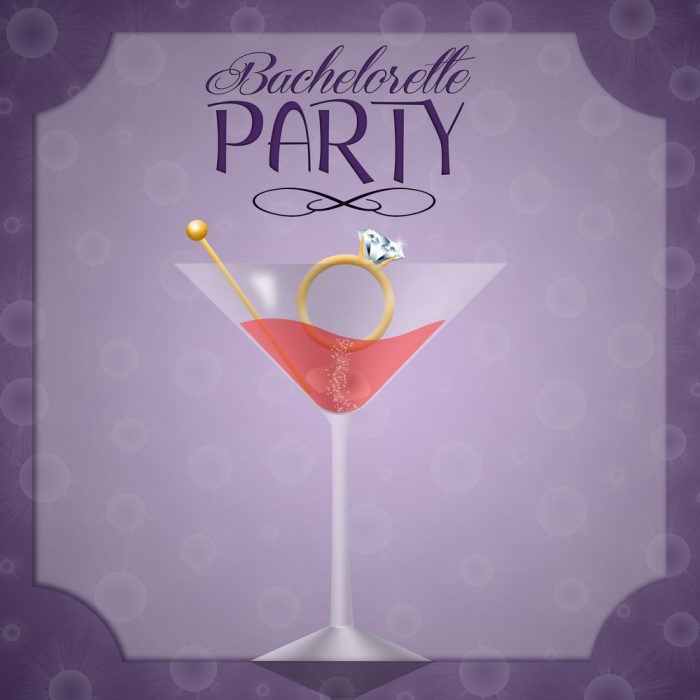 Make the Menu
Now that you have back your RSVPs, you can make the menu.  While eating is not a requirement at bachelorette parties, many different bachelorette parties will have at least a snack element associated with them.  You want to start thinking about food options.  If you took our advice and used an electronic invitation as part of your invitation process, then you can easily ask guests to provide you with information about any dietary restrictions by a certain date.  You can use this information to help you planning.
If you are going to a restaurant, you may be planning to just order off of the menu.  However, if budget is a concern, especially if you are footing the bill on your own or have other reasons to want to limit expenses, you might want to look at whether they can offer limited or prix fixe menus for the party.  If you are making a meal on your own or having a potluck, you want to make sure and make a menu, then double-check it against any food restriction information that you receive.  In addition, if there are any guests with special dietary needs, if you work with the venue beforehand, you can make sure that they have options available for them.
Of course, drinks are probably a part of the menu.  Are you going to create a signature or themed drink for the party?  You might think this option is limited to hosting at home or renting an entire venue for a private party.  However, custom cocktails are one way that many venues can help you perfectly tailor a party setting to the bride.  Not coming up with amazing drink ideas? Check out our bachelorette party drink recipes.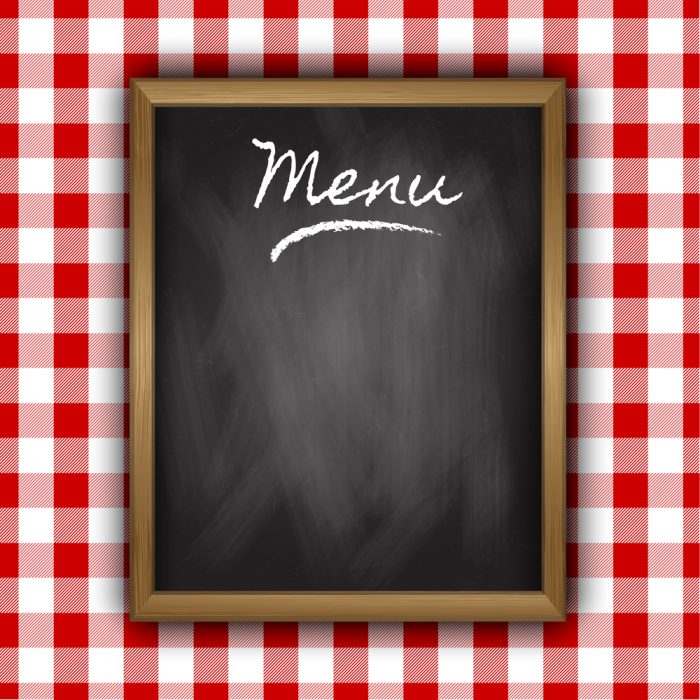 Select Your Beefcake
If beefcake is on the menu for the bachelorette party, then you have to factor that into your party-planning equation.  That is because, while guys can find strip clubs featuring female adult entertainers almost anywhere, fewer locations have male strippers.  Check our bachelorette party strippers directory to see if your preferred city is known for its male revues.  If not, do not despair; many cities that do not have a regular male revue may have ones visit on a regular or semi-regular basis.  You may want to check around and see if any local clubs or bars feature "Magic Mike Nights" or anything similar to them.  If they do not, you can hire private entertainment for your party, and you will want to plan ahead for that so that you can make sure that the rest of your party plans can accommodate a dancer.  For example, you can have a stripper at a private residence and most hotels, but you probably need to get permission from a banquet facility or party room.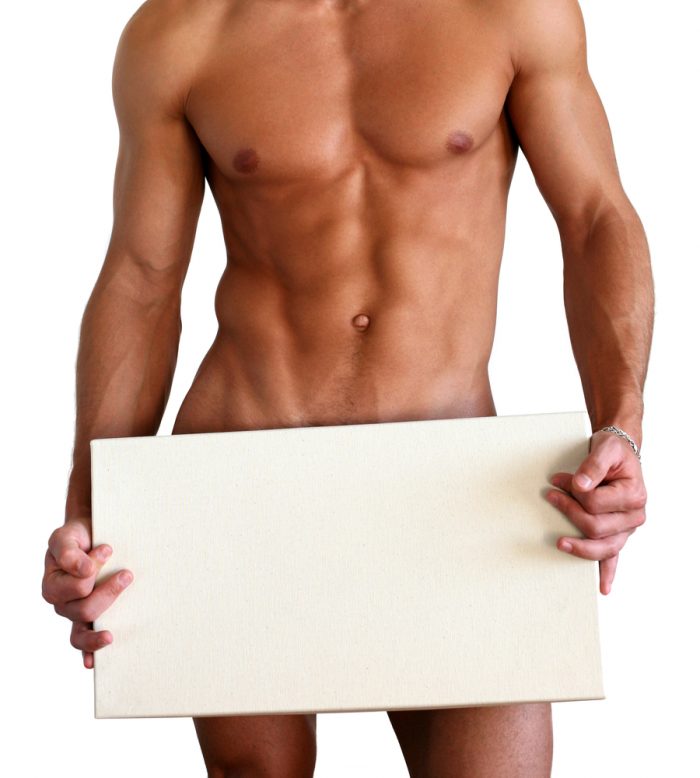 Order the Actual Cake
Not every bachelorette party has a cake, but how often have you ever heard someone say, "Cake?  That is a terrible idea."  Not often, because cake is a wonderful idea.  Delicious and versatile, bachelorette party cakes can be decorated in a variety of themes, and are a great way to help you set the stage for the party.  If you are planning a cake, go ahead and plan to order it early.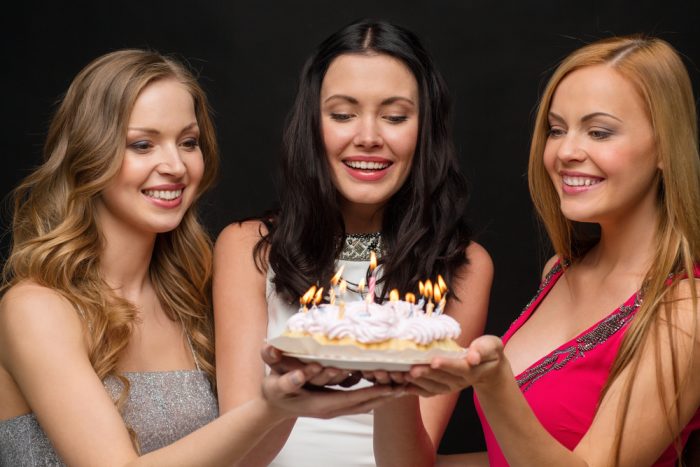 Conclusion
Being tapped to plan a bachelorette party can be a little overwhelming.  You adore the bride and you want everything to be perfect, and that can be super-stressful.  However, if you break the planning down, step-by-step, it can a lot easier to tackle.  Plus, you are not alone.  We are here with helpful tips, great resources, and a forum full of fellow bachelorette and bachelor party planners, who can help you with every step along the way!