Plan Your Bachelorette Party in San Diego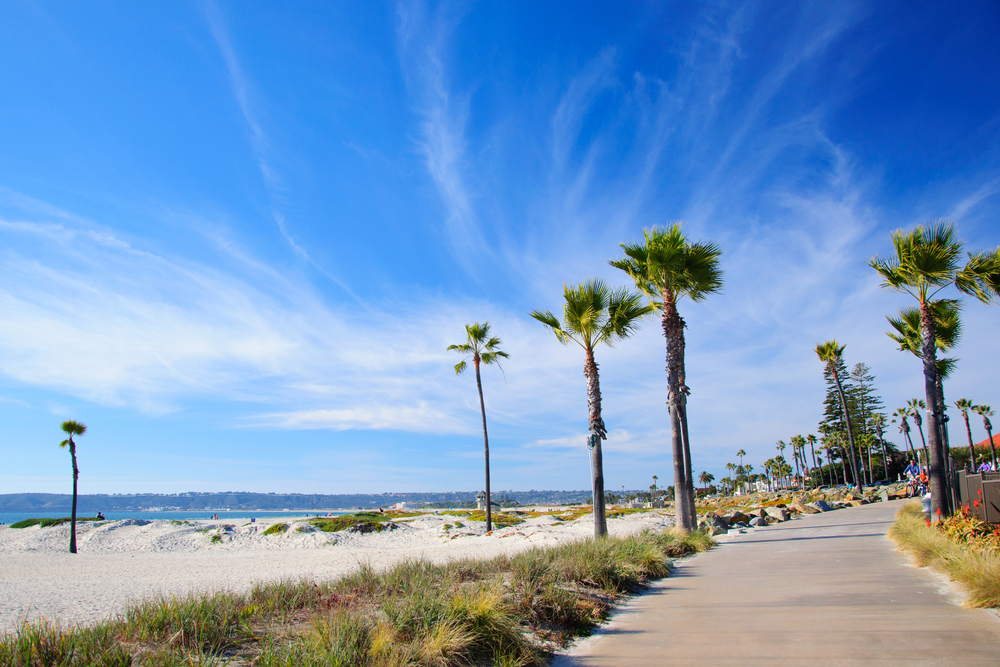 This post may contains references to products from one or more of our advertisers. We may receive compensation when you click on links to those products or services. Please also consider
donating to our website.
You might not think of San Diego when considering bachelorette party destinations, because the city's spread-out layout and family-friendly vibe are not what generally springs to mind when you think in terms of wild debauchery. However, San Diego actually offers amazing tourist and vacation opportunities, which lend themselves to exactly the type of vibe you want in a vacation experience.
From the gorgeous beaches of La Jolla and Coronado to the incredible hiking and biking opportunities in the nearby desert and mountain communities and the vibrant nightlife of the Gaslamp district, San Diego has something to offer to everyone. Add in the world-famous California sunshine, lack of humidity, and freedom from mosquitoes, and you get an outdoor experience unrivaled anywhere in the lower 48.
How to Get There
Car
South of Los Angeles, San Diego is a relatively quick car trip for many people located along the West Coast. It is located off of Interstate 5. While traffic in the Southern California area is notoriously slow, some of the most amazing road trip sights in the U.S. are along the I-5. In fact, if the bachelorette party is going to be a road trip, I-5 is a great way to travel. It is one of the few interstates in the United States that actually connects Canada to Mexico, and if you decide to travel to San Diego, you can even decide to drive a little farther and head for a really wild night in Tijuana.
Airplane
San Diego International Airport (Airport Code: SAN) is the easiest way to fly into the San Diego area. A smaller major airport (it only has one runway), SAN offers flights from Southwest, Alaska, United, Virgin America, Air Canada, Allegiant, American Airlines, British Airways, Delta, Edelweiss, Hawaiian Airlines, Japan Airlines, JetBlue Airways, Lufthansa, Spirit, Sun Country, Frontier, and WestJet.
When booking flights, make sure you check out priceline.com, as they seem to have the best prices, availability, and customer support.
Getting Around
While there are some travel destinations with great public transportation, San Diego is not one of them. In fact, enjoying anywhere in the Southern California region is much easier if you have a car or access to some type of car transport for your group. Consider renting a car from Enterprise, which offers convenient services at the San Diego Airport. Have a larger group? A party bus is a great way to take an entire group; not only do they offer plenty of room, but the drivers are experienced and know their way around time, and you can start the party as soon as you get on the bus. Want a more personalized, local touch? Uber is one of our favorite ways to travel around unfamiliar cities. Generally, a little less-jaded than traditional taxi drivers, we have found Uber drivers give us some invaluable information about the cities we visit. Once you are at your hotel or rental house, you might use San Diego's public transportation to get around the area; MTS offers trolley and bus service, and you can check out their handy online route maps to see if they are a feasible way for you to get where you want to go. Finally, as San Diego is located along the water, you might consider electric boats or jet skis as transportation options, but they are more for recreational use than as a feasible option for place-to-place transport in the San Diego area.
Things to Do
The challenge of figuring out what to do in San Diego is not finding activities, but limiting possibilities. There is literally so much to do that it is going to be impossible for you to try to cram it all into a single weekend or even a long action-packed week. That is why we strongly suggest you spend time planning this bachelorette party beforehand. While there are some towns where winging it can work out beautifully, the sheer number of choices available in the San Diego area means that winging it is likely to lead to some disagreements in your group. So, think about what type of theme or vibe you want the bachelorette party to have and then plan accordingly.
Daytime Activity Ideas
Surfing– There is a reason people come from around the world to surf the beaches of Southern California, and La Jolla Beach in San Diego is one of the world's best surfing beaches. If you and your friends love to surf, then this is a must-do activity while you are in the area. Never surfed before? Do not miss your opportunity to learn with the best; sign up for some surf lessons. You can find a group lesson and book it for all of you or look for a private tutor willing to take on group work. Either way, plan on spending all morning learning, then the afternoon trying to perfect your technique. Don't forget the sunscreen!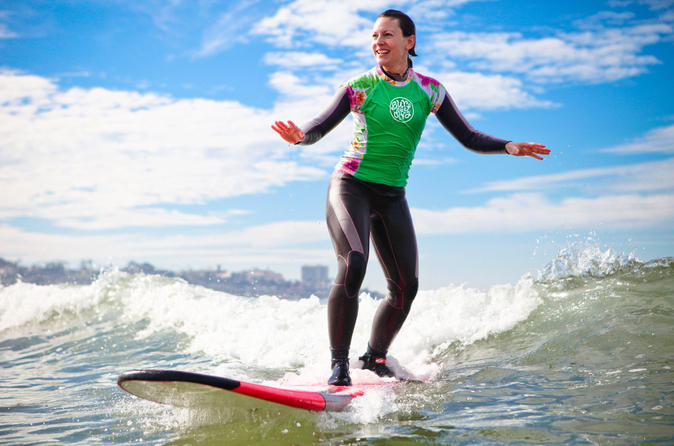 Consider grabbing a Go San Diego card. Like many big cities, San Diego offers a discount pass for some of its most popular attractions. This pass includes admission or offers admission discounts to some of the area's most popular tourist attractions, as well as discounts at tons of restaurants and shops. Definitely worth considering, especially if you plan on hitting some of the local favorites.
You might not think of a zoo as a perfect bachelorette party activity, but it is almost criminal to go to the San Diego area and not visit the San Diego Zoo. Consistently voted the world's number one zoo, this amazing animal park offers so much than the average zoo experience. Book one of their amazing tours for a behind-the-scenes look into the care of your favorite animals, or sign up for Wild Night Out, a yearly adults-only event, usually held in June, which gives you a chance to see the zoo at night and have one-on-one talks with conservationists.
Another San Diego area favorite is Knots Berry Farm. Most people think Disney when they think of Southern California theme parks, but Knots Berry Farm has been a local favorite for decades. In fact, it is one of the most popular theme parks in the United States. What is the secret of its appeal? Fun rides that appeal to people of all ages in a relaxed atmosphere.
San Diego is a great place to try new things, and one of the most interesting new things out there is learning how to fly board. This innovative technology gives you the experience of flying. After a surprisingly quick instructional period, you then get to explore the area on your fly boards. This is not an experience you can get just anywhere, and it is relatively new, but it has quickly become one of our most-highly-recommended San Diego area activities!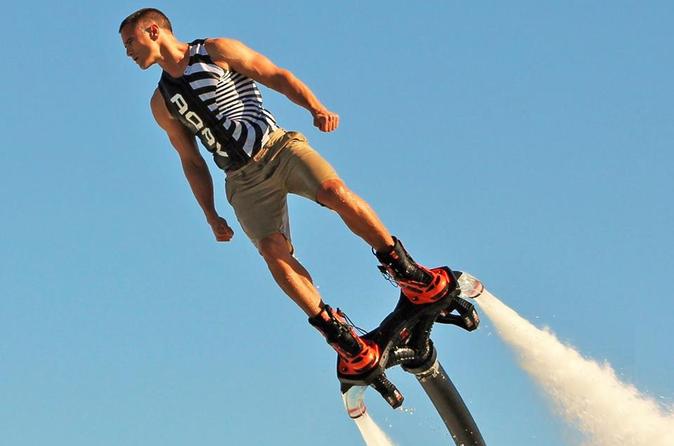 Of course California is known for its wines. While you may think of wine country as being in the Northern California region, the reality is that there are great wineries all up and down the Pacific coast. We love the San Pasqual Wine Tasting Room in Seaport Village, where you can have a mini winery experience, without devoting a whole day. However, if you want to spend the day, then we highly recommend a chauffeured winery tour or even the wine train tour offered by San Diego Beer, Wine, and Spirits Tours.
For some groups, a bachelorette party is not complete without a spa day. San Diego has some of the country's most amazing spas, and the tremendous variety means that you can plan a spa day that caters to your groups whims, whether that means a spa day with yoga and clean-eating or simply a decadent massage. It would be impossible to list all of the San Diego area spas that we love, but Paradise Point offers the best overview of California local spa experiences we can imagine and does an amazing job of putting together packages for entire bachelorette parties.
View all Activities in San Diego
Nightlife Activity Ideas
San Diego's historic district, the Gaslamp Quarter, should be on your San Diego to-do list. The architecture is amazing, making it a great place for you to just wander, day or night. However, the area really comes to town at night, offering tons of restaurants, bars, shops, art galleries, and live music venues. While we stress planning as the key to a successful San Diego getaway, one of the things you should include in those plans is the freedom to spend a few hours roaming the Gaslamp Quarter!
Anytime you visit a city on the water, a sunset cruise is always a fantastic idea. It offers a great way to see the city, catch some amazing views, and usually offers some tasty bites and maybe a few drinks. There are many options for sunset cruises in San Diego. Our experience is that many of them are geared towards romantic outings, but one that is very group friendly is Flagship Cruises and Event's San Diego Dinner Cruise. Rather than offering champagne and candlelight, this cruise offers beer pairings, great local eats, and amazing views of the city's skyline.
If you look at our other guides, you will see one of the activities we love to include is a ghost tour. Why are ghost tours one of our local favorites? Because they give you a way to learn some history while on a short walking tour that does not take itself too seriously. Ghosts & Graveyards is a perfect way to experience what we mean.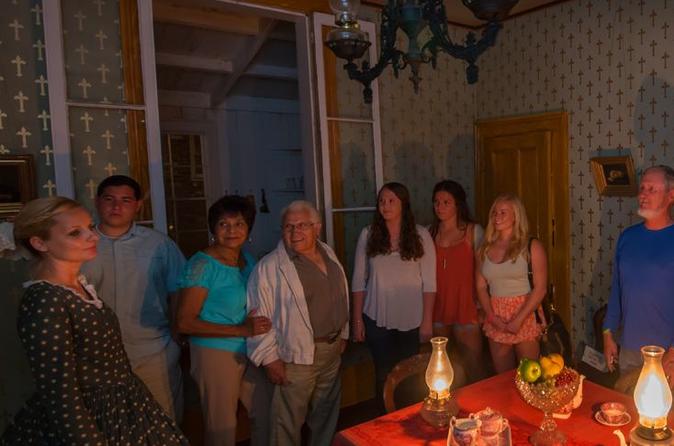 Bars
One of the things that is immediately noticeable about San Diego area bars is that they are surprisingly pretty. If you are looking for a gritty bar experience, San Diego is not really the place for dive bars. If you are looking for gorgeous bars with inventive drinks and friendly people, it will be perfect for you.
We like Polite Provisions, which touts itself as an apothecary-style bar. Featuring a lush atrium, a gorgeous and simple bar, this watering hole has more in common with an old-time soda fountain than a modern-day bar. You will love it. It is a great place for any bachelorette party, but a must-do if anyone in your party does not drink, because it offers a variety of inventive non-alcoholic drinks, as well as amazing adult beverages.
If you want the club experience in your bar, then Altitude Sky Lounge is a must. Located atop the Gaslamp Marriott, this location offers some of the city's most amazing views, a rotating list of fabulous DJs, and consistently fantastic drinks. Relax by one of their many fire pits or hit the dance floor; you set the tone for the kind of party you want at Altitude.
Urban Mo's Bar and Grill considers itself a gay-friendly bar, rather than a gay-bar, but it offers some of the very best things that we have come to expect from the country's very best gay bars. Think theme nights, great dance music, and a judgment free attitude. It's a perfect bar for the lesbian bachelorette, but also for straight bachelorettes just looking for an awesome place to party.
Male Reviews / Male Strip Clubs
Like many smaller cities, San Diego does not feature a consistent male review. However, do not fret; if you need beefcake on your bachelorette party menu, there are plenty of businesses that can provide male dancers for your party. Skin City Strippers lets you see photos of the dancers beforehand, so you know exactly who you are hiring. You can also plan a bachelorette party experience, which gives you more input and control than if you were at a club.
Where to Stay
Hotels
Finding a great place to stay in San Diego is pretty easy. A popular, upscale tourist destination, the competition for clients means that even great hotels offer some surprisingly great deals. You can get a comfortable, clean, hotel with amenities and a great location for a good price, and you can even bump yourself into luxury status, especially if you are willing to be flexible. Hotels.com and Priceline.com are a great way to compare locations, so you can pick the best one for your group. Some of our local favorites include:
Want to stay in the Gaslamp Quarter? Then the Sofia Hotel may be the place for you. This historic hotel offers beautifully appointed rooms, interesting architecture, and is conveniently located near local attractions.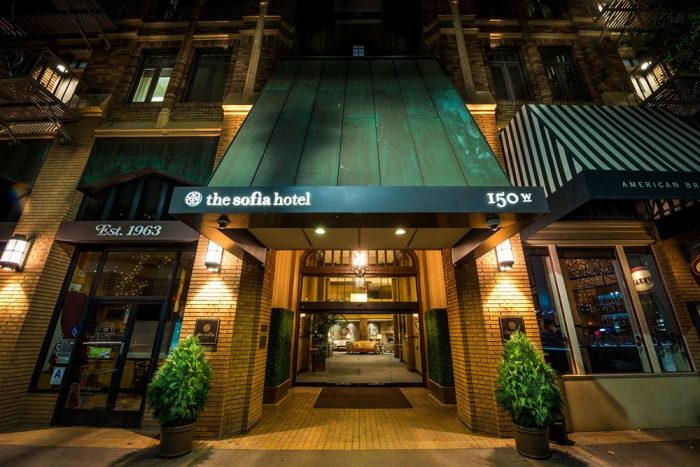 Intend to include a spa day in your stay? Then consider the Fairmont Grand Del Mar. Located outside of the city, proper, this hotel and spa is worth a little inconvenience. Considered one of the country's best golf and spa resorts, the Fairmont offers you luxury from the moment you walk into its doors. With four swimming pools, six restaurants, an in-house spa, and a nightclub, you might be tempted to never leave your hotel if you choose the Fairmont.
Looking for a fantastic deal? Consider La Quinta's San Diego Zoo area location. Is this going to be a great party hotel? No. Like other La Quinta properties, this is a family-friendly location. However, it is a beautiful property, meticulously clean, and it offers shuttle services, free breakfast, and reliable customer service as bargain-basement prices. The one-bedroom king suite is great for partygoers who want their own beds, even if the bunk-bed style might scream "summer camp."
Rental Houses
Vacation homes are a great way to party, especially if you have a bigger group, want to ensure you have a comfortable space for everyone to hang out, want to save a few bucks, or plan on doing some of your own cooking. Today, services like Airbnb.com, Homeaway.com, and VRBO.com make finding a vacation home really simple. San Diego is full of amazing resort-style vacation home properties. Here are some of our top picks:
Airbnb.com
Need a big space for a big group? This 16-bed private house might be perfect for your group. Not only does it offer plenty of space, but guests report that the hosts are responsive and that the house has plenty of amenities to make it feel like home.
We love the rooftop terrace of this three-bedroom home. It would be a fabulous place to sit with some girlfriends, drink some wine, and catch up while looking at an amazing sunset or checking out the nighttime lights.
**If you find something on Airbnb, make sure you sign up for a new account with our link to get $40.00 OFF your first reservation
Homeaway.com
This fabulous resort-style home offers a private swimming pool, room for eight, and luxury mattresses on all of the beds. It is a great location if you want to plan a themed party (think mermaids or beach), as it even offers a fully-stocked outdoor kitchen.
Looking for something very upscale? Consider this four-bedroom rental in the middle of the Gaslamp Quarter. Yes, it is a bit more expensive, but its location cannot be beat, and it offers a guest-verified amazing vacation experience.
VRBO.com
We are absolutely in-love with this historic Victorian home, and we think you will love it, too. Four bedrooms, three bathrooms, a heated plunge pool, a ping pong table, and a convenient location? What's not to love?
Looking for a beach house? This one, located in the second row from the sand, is an affordable option. Sleeping up to nine, this four-story, four-bedroom house offers an iconic San Diego Beach experience at beautiful South Mission Beach.
View All Rental Houses in San Diego
Where to Eat
Breakfast /Lunch / Brunch
Even if you are not vegan or vegetarian, we urge you to try Kindred. It offers amazing, decadent weekend brunch in a fluffy environment, which is perfectly suited to bachelorette parties. You can book a private room for your bachelorette party or simply dine at a table. The cauliflower steak is a surprisingly complex and filling meal, rounded out with orange squash puree, beets, and puff pastry.
Heading out for a day of surfing? Hit Kono's Cafe before you hit the waves. The surf-themed décor will get you in the mood, while the hearty breakfasts will ensure you have the fuel you need for a busy day. Everything on their menu is delicious, but we are partial to their classic breakfast sandwich.
Lucky's Lunch Counter is another retro-hip San Diego dining destination. Think classic diner fare served in a classic diner setting. We think you would love any of their overstuffed sandwiches and heartily recommend you choose the sourdough bread!
Dinner Restaurants
Juniper and Ivy is one of San Diego's most delicious restaurants. The atmosphere is gorgeous. The menu options are ideal for large groups, because they are mainly tasting plates. Order everything that looks delicious so that everyone can share. We love the San Pedro squid, but there are also plenty of vegetarian options.
Bo-beau Kitchen and Bar offers classic French cuisine in a comfortable setting. Step inside the beach location and be transported to the French countryside, first by the location's elegant décor, and, second, by its very European-inspired food. Our favorite? We cannot decide between the escargot and the sweetbreads, so we suggest you order both!
Island Prime is well known for offering Californian cuisine. What does that mean? Think farm-fresh, local favorites served in a stilt-top location in the San Diego Bay. The food is great, but the views are amazing. Think seafood if you head here, though the steaks are fantastic as well. The pan roasted day boat scallops are everything a fabulous scallop dish should be and more.
When to Go
Best Time
One of the best things about visiting any place in Southern California is that the year-round fantastic weather means you are almost guaranteed beautiful, sunshine and mild weather. It can get hot in the summertime, which is why autumn is the favorite season for tourists.
On a Budget
By the end of October, tourist season has slowed down, but the great autumn weather remains. October and November are great times to visit San Diego if you are looking for lower prices and a slightly slower pace of activities.
Worst Time
Usually early summer is a fantastic time to visit beachside locations, but that is not the case in San Diego. Seasonal rains mean that late May and much of June can be overcast and gloomy. While you will still find plenty to do during those months, you will miss out on some of the beauty that surrounds the normal San Diego vacation!
Current Weather
What Else
Big Events
San Diego is very much a foodie city, so much so that they offer restaurant weeks in January and September. If you and your crew love great food, plan your visit to include this food-centered celebration.
If your bachelorette is a current or former member of the military, then you may want to visit San Diego during Fleet Week. The city offers one of the country's most amazing tributes to men and women in the armed services, in a general festival atmosphere that is a blast for everyone.
While not exactly a festival, Halloween in the Gaslamp Quarter is a very big deal. In fact, the entire month of October sees the Gaslamp turned into a spooky wonderland, with tons of block parties, festivals, and other events, concluding with San Diego's world known Monster Bash.
Items to Pack
If you forget something while packing for your San Diego vacation, it is no big deal. San Diego is a major city and has stores offering anything you could want to buy. However, if you want to spend your time enjoying the city and not haunting the rows of a local drug stores looking for things you forget, here are some things you might need.
Sunscreen is a must. From water activities to just walking outside in some amazing sunshine, you are going to get some sun. Return home with a happy glow, not lobster-red by remembering sunscreen:
How else do you prepare for fun in the sun, sand, and water? With an adorable bathing suit. Treat yourself by picking up something new for your trip. We love some of the things we find on Etsy, like this adorable, sexy one-piece: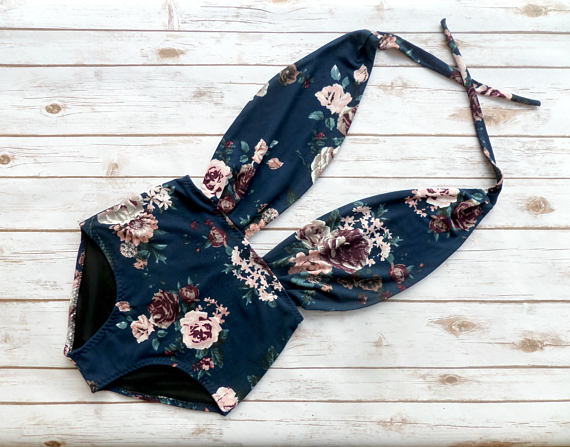 Itinerary
Plan for a day of fun in the sun and the surf, by starting out with breakfast at Kono's Café, then heading out for surfing lessons with a private instructor. You are going to be exhausted, so plan ahead by scheduling a massage at Paradise Point, before heading for a late dinner at Juniper and Ivy. You know you'll be exhausted, but not quite ready for the party to end, so head back to your vacation home where you have planned a late-night visit from a local entertainer to keep the party going!
Forum
Have any other questions regarding your bachelorette party in San Diego?  Ask in our forum and someone from our community will provide you a response.  Already back from an epic weekend in San Diego and have advice for other groups?  Leave suggestions, reviews, comments in our forums as well and help others plan their amazing weekend.
Other Tips
San Diego is a fantastic year-round travel destination that offers all of the perks, but few of the downsides of other Southern California hotspots. However, drought and fires can put a crimp in your plans, so do not forget to purchase travel insurance, just in case something happens and you need to alter your plans.
Shirts
Are bachelorette party shirts necessary? No, but they are an inexpensive way to add some fun to the last fling before the ring.
Does the bride love cats? This funny shirt is perfect, especially if the bride was once at risk for becoming a "cat lady":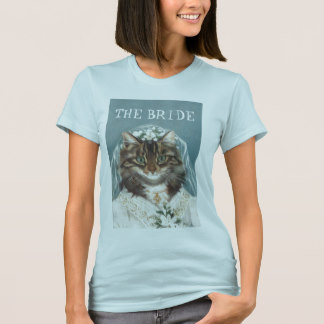 Super inexpensive bride tribe t-shirts are easy to find on Amazon:
We love these blush and wine colored tanks, especially if you intend to visit a winery: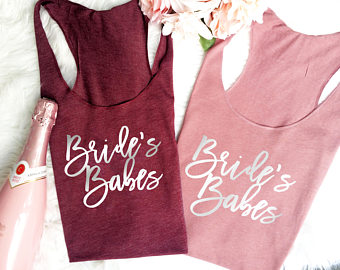 Etsy.com has thousands of other customized bachelorette party shirts.
Packages
Looking for help putting together a total bachelorette party package? Kahala Travel might be San Diego's favorite upscale travel company and can help you pull together the package of your dreams.
Hashtags
#AmericasFinestLadiesInAmericasFinestCity
#PartySiliconBeach
#Sundog
#LastFlinginSanDiego
Why Go
Want gorgeous weather, amazing beaches, a cosmopolitan atmosphere, easy transportation, and access to great foods and wines? Then, San Diego is the place for you. Slightly slower paced than other SoCal cities, San Diego has everything a tourist could want.
Star Rating
Conclusion
San Diego is an oft-forgotten tourist spot that packs a lot of punch into relatively little space. Mountains, beach, desert- whatever your style, you can find it in or near San Diego. Whether you want the sophistication of wineries, the adventure of extreme water sports, or the childlike fun of some of the country's best amusement parks, you are sure to find it in San Diego.  All these reasons are why you will have an amazing time if you choose San Diego for your bachelorette party.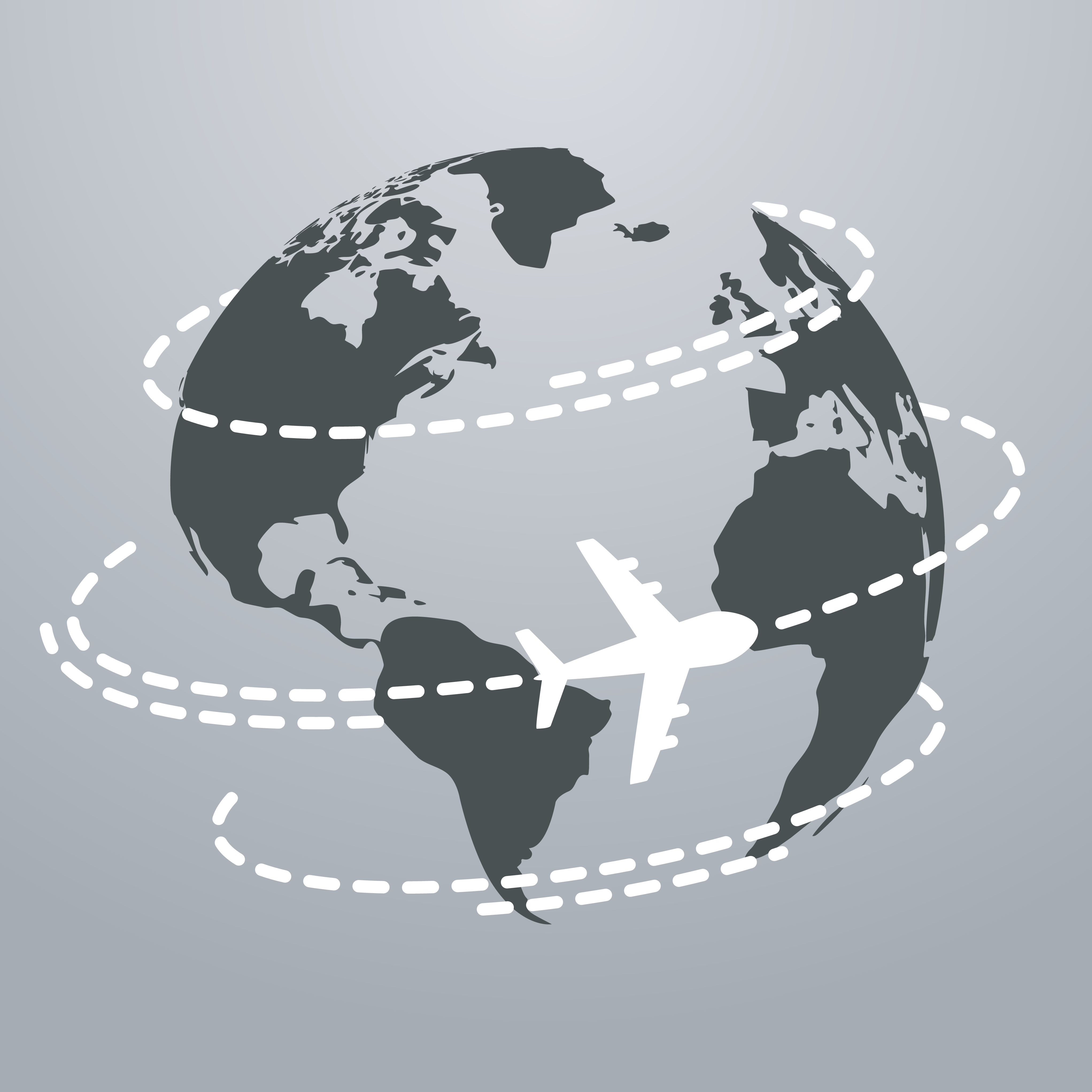 Get The Help You Need!
Want to Book a Bachelorette Party to San Diego?