Bachelorette Party Scavenger Hunt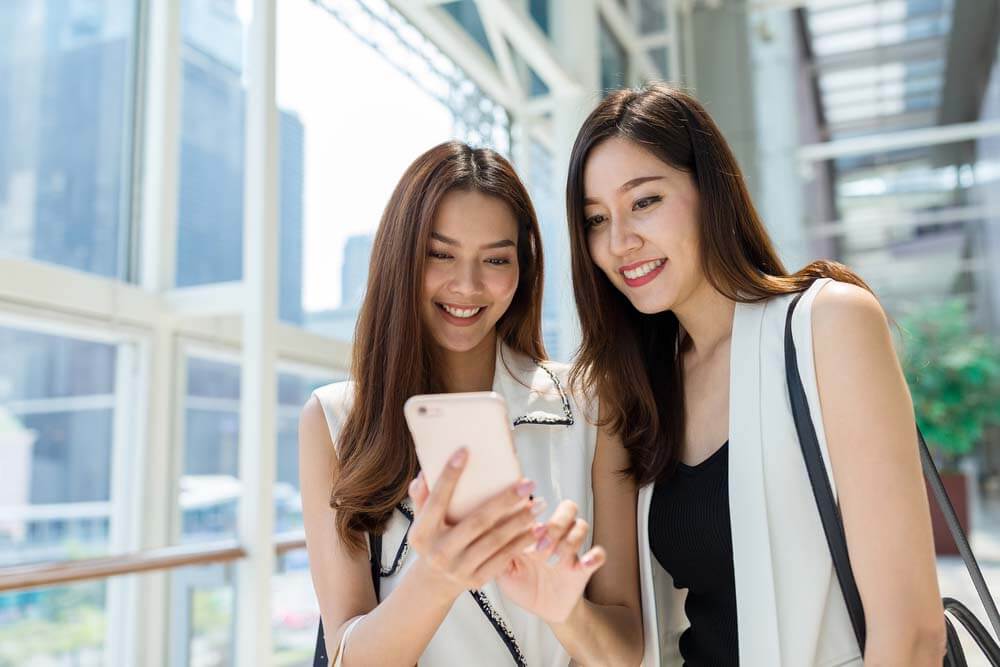 This post may contains references to products from one or more of our advertisers. We may receive compensation when you click on links to those products or services. Please also consider
donating to our website.
One of the hottest trends in bachelorette parties is the bachelorette party scavenger hunt.  They are easy, affordable party activities that can be adapted for almost every different bachelorette party environment.  The thing that party planners love about them is that they work well with almost any group of guests.  Guests love that they are interactive and less cheesy than the types of games you expect to find at a bridal shower or similar event.
How does a bachelorette party scavenger hunt work?  Well, in a scavenger hunt, you give the guests a list of things and then teams or individuals race to see who can find all of the items on the list, first. 
Why We Love Them
Why are bachelorette party scavenger hunts so popular?  Well, price is one of the reasons.  All it takes is a little creativity to come up with a bachelorette party scavenger hunt list, and you can create a really fun activity for a group at low or no-cost.  You can avoid going to any places where there is a cover charge and tailor your list to make sure nothing on it will cost your group if you have a particularly cash-strapped bunch! 
Second, they are a great way to get everyone involved in the party.  We all have friends that do not like to be the center of attention.  In more traditional games, these friends can often become spectators.  With a bachelorette party scavenger hunt, they become an active part of the game. 
Third, they make good ice-breaker activities.  Have a group that doesn't know each other very well?  Then mix or match your individual groups and send them out on the scavenger hunt quest.  Having a common goal is a time-tested way of bringing groups of people together.  This can make a scavenger hunt an ideal way to start out a destination bachelorette party where the guests are not all good friends.
Potential Pitfalls
Of course, all good things have potential downsides, and scavenger hunts are no exception.  You want the bridge to be able to play along because the whole point of the game is for people to have fun.  However, since people are there to celebrate the bride, everyone is going to want to be on her team.  Whoever organized the bachelorette party, or, if there were multiple organizers, then the maid-of-honor should be head of one team, the bride the head of the other team.  If the party group is huge, tap the other bridesmaids to be heads of their own teams.  Then you can randomly assign people to the groups, or, if there is a natural division, use that for the groups.  For example, if the number of married and single attendees is roughly equal, you could divide groups that way. 
The only other pitfall is transportation.  If your scavenger hunt is going to be involved and require your group to move around the city, keep alcohol consumption in mind.  To avoid the possibility of any drinking and driving, plan group transportation ahead-of-time by hiring a car service.
Types of Bachelorette Party Scavenger Hunts
Traditional
In the traditional scavenger hunt, you have to bring back the items.  These are the scavenger hunts we remember from childhood, going from neighbor's house to neighbor's house to find obscure items on a list. 
Photo
Bringing the scavenger hunt into the digital age, instead of having to bring back individual items, you have to bring back photos (usually selfies or group shots to show that you actually made it to the item on the list) of items on the list.  This is a great type of scavenger hunt to do if you are on a destination scavenger hunt and want to make sure that the party guests get a chance to really see the destination.  It can also easily be adapted to a pub-crawl type format.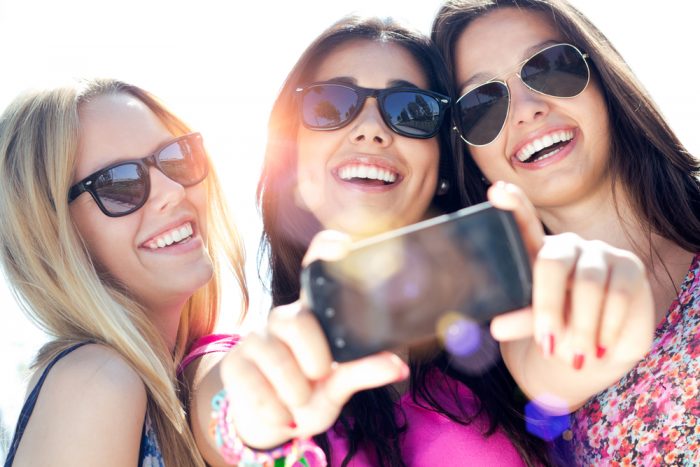 Dare
This is where a scavenger hunt can go from a "G" to an "X" rating in a hurry.  A dare scavenger hunt requires group members to complete a series of dares.  The dares can range from relatively tame to extremely wild.  Photos or it didn't happen. 
Mixed
This type of scavenger hunt may have party-goers collecting some items, taking photos, and doing dares. 
What Type of Things do you Find?
Explorer
The explorer scavenger hunt is one of our favorite things.  In this type of scavenger hunt, your guests have to find objects or places.  Usually, in the explorer scavenger hunt, people are not given a list of things to hunt for, but a list of clues to use to find the scavenger hunt items.  The explorer scavenger hunt can be done on a massive scale- many cities actually organize huge day-long scavenger hunts with clues that send people all over the city to find items. 
However, explorer scavenger hunts can also be done on a much smaller scale and with easier clues.  For example, lots of destination bachelorette party locales have a main party area, like Austin's Sixth Street, Nashville's Broadway, and the Strip in Las Vegas.  An explorer-themed scavenger hunt in one of those places can give clues for finding an iconic place and then offer photo challenges. 
Example: Capture your best two-step on the floor of this misplaced Texas Dance Hall. 
This clue, given to party-goers in Nashville, would lead to the floor of The Stage. 
You can even do an explorer scavenger hunt inside a single building, such as a hotel or a bar. 
Items
This is probably the type of scavenger hunt most of us remember from our childhoods.  We would have a scavenger hunt list and be challenged to find things from the mundane to the wild.  An item scavenger hunt works much the same way for a bachelorette party, but can have some twists to it.  For example, the party may be limited to a single bar or club, and you might have to ask other people at the club for the things on the list.  You could also go with items that are particularly naughty.  Of course, it goes without saying that groups can't just go to the store and buy the items on the list!
Examples:  cigarette, matchbook, condom, bottle top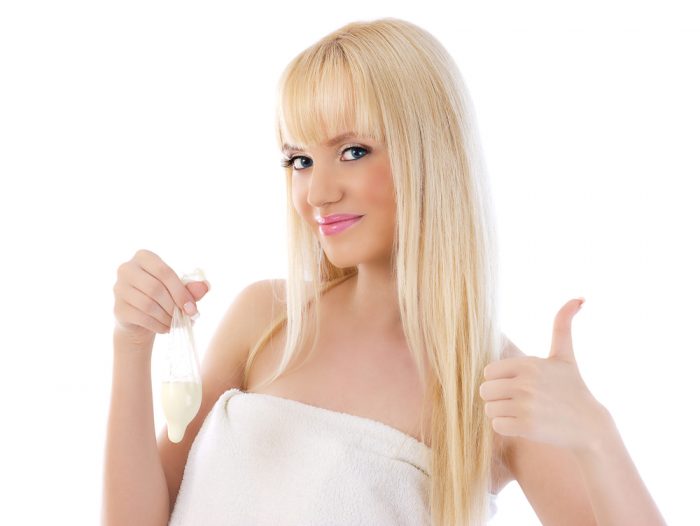 Dares
One of the most popular type of scavenger hunts for bachelorette parties, the dare scavenger hunt is aimed at getting people out of their comfort zones.  Dare bachelorette parties tend to get pretty raunchy, but keep in mind that, even if you don't like them, the people at the bachelorette party are some of the bride's favorite people in the whole world- don't include any dares that would make people feel gross, break any laws, or risk hurting themselves or others. 
Popular dares are going to include ones that have some flirting involved.  In fact, one of the best parts about a bachelorette party is that party goers pretty much get to flirt with abandon.  So, asking for phone numbers, kisses from guys meeting a specific description, etc. is all fair game!
Examples: Get a kiss from a guy with a beard. Take a photo with a shirtless guy.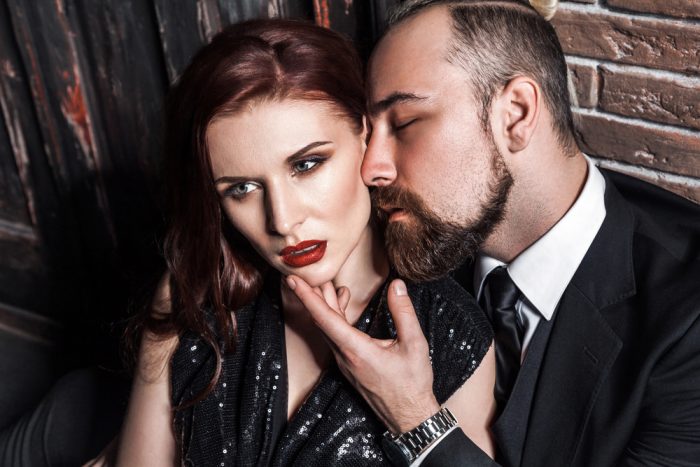 This clue gives your party goers some flexibility.  Milder guests or guests in relationships can ask for a kiss on the cheek or a hand, while more adventurous guests can use the opportunity to go a little wild. 
Drinks
Lots of people love a bachelorette party drinking game, and a drinks scavenger hunt combines the scavenger hunt with drinking.  Gather a list of drinks that means that each person in a group will need to drink 2 or 3 drinks and send them out among the bars to find something exotic.  Hard-to-locate craft beers or specialty drinks that they will only find at one or two bars along the way are a good thing to include in this type of list. 
Examples: No Label, Karbach, and Buffalo Bayou seasonal beers would be great for a Houston bachelorette party. 
How Long Should They Be?
This depends on your group and your location.  You want the list long enough to be both fun and challenging, but not so long that it begins to feel tedious.  Some groups might love an all-day hunt, but most are going to want them to be shorter.  Err on the side of caution if you do not know all of the party guests very well; we suggest between 12 and 20 easy-to-find items, and fewer than 8 if you are going to have challenging clues or require your partygoers to travel more than walking distances between locations. 
Generic Bachelorette Scavenger Hunt List
(5 points each)
Get a selfie of a man in uniform with your group. +2 bonus points if you get a video of a fireman saying "I'm hot."
Find another bachelorette party and take a pic with that bride.
Convince a guy to show you a tattoo in a place normally covered by his clothing.
Matchbook from a bar.
Collect a sex tip for the bride from a stranger.
Collect a condom from a person at the club. +2 bonus points if it's from another woman, because women should be prepared, too!
A dirty magazine.
Get a stranger to write a dirty toast about the bride. +2 bonus points if it rhymes.
A coin from the bride's birth year.
Stand up on a table and sing a song. -2 points if it is in a karaoke bar.
A pair of men's underwear, collected that day from a guy you encounter.
A sex toy.
Pictures of members of your group kissing a blonde, a brunette, and a redhead. (5 points per picture.  +5 bonus if all are in the same picture).
A picture of everyone in your group doing a shot with a dirty name. Not sure what to ask for?  Here are our favorite dirty-named shots: Ass, Big O, Blow Job, Circle Jerk, Cunnilingus, Death-by-Sex, G-spot, Horny Southerner, Orgies with a Cherry, Piece of Ass, Redheaded Slut, Sex-on-Acid, Slut Juice, Wet Dream.
Speaking of shots; a photo of everyone in your group doing body shots off of a willing (and presumably pretty happy) guy.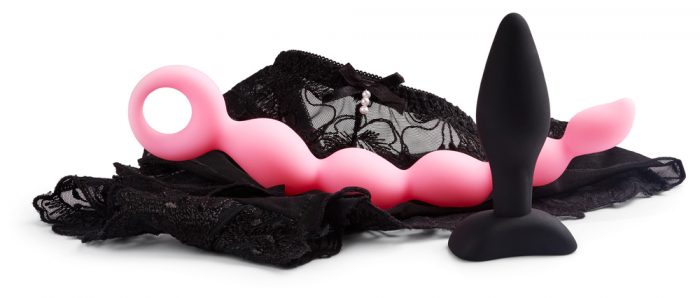 Tattoo Bachelorette Party Scavenger Hunt List
For this scavenger hunt, every item on the list is a tattoo. The rules are that you have to get a photo of the tattoo listed, on the person, and with that person's consent (because it is super creepy to intentionally take pictures of people without them knowing they are in the picture!).  Five points for each tattoo. 
Classic pinup
Dragon (+2 if the dragon takes up an entire body part)
Any tattoo on a penis
Tribal art
Barbed wire
Tramp stamp (+2 if the tramp stamp says something trampy)
Butterfly
Flower
Heart
Disney character
Grim Reaper
Skull
Hello Kitty
Misspelled word
Neck tattoo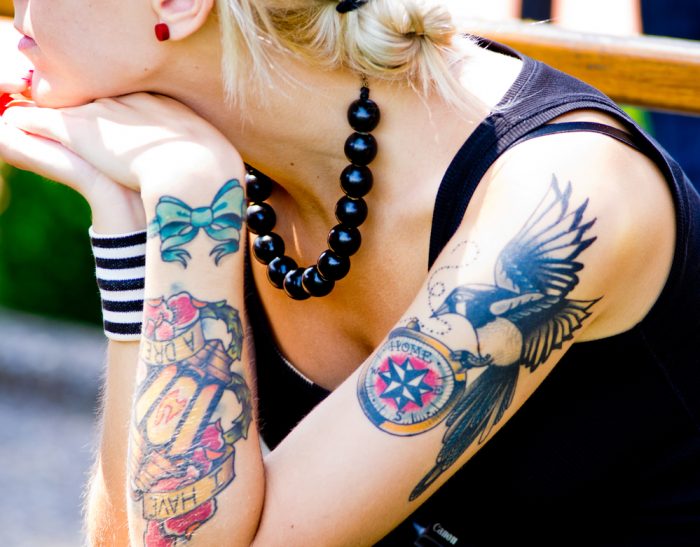 Naughty Bachelorette Party Scavenger Hunt List
Very important for this one- pics or it doesn't count.  Equally important- no one shares on social media unless all people in them give their okay.  5 points for each pic.
Give a stranger a lap dance
Fake an orgasm.   In public.
Kiss a stranger.
Get a condom from a strange guy. +2 bonus points if you get him to blow it up into a balloon. +5 bonus points if you get another guy to blow it into a balloon.
Get a piggy back ride from a strange guy. +2 bonus points if he is shirtless.
Get five guys to tell you their best pick-up line and record it. (1 point per guy).  Optional- award the winner with a kiss
Group photo of everyone taking body shots. +2 bonus points if the shots have sexy names.  +5 bonus points if you are taking them off of a barely-dressed guy.
Get a strange man to give one or more group members a lap dance.
Get a spanking from a stranger.
Collect numbers (+1 point for every number collected)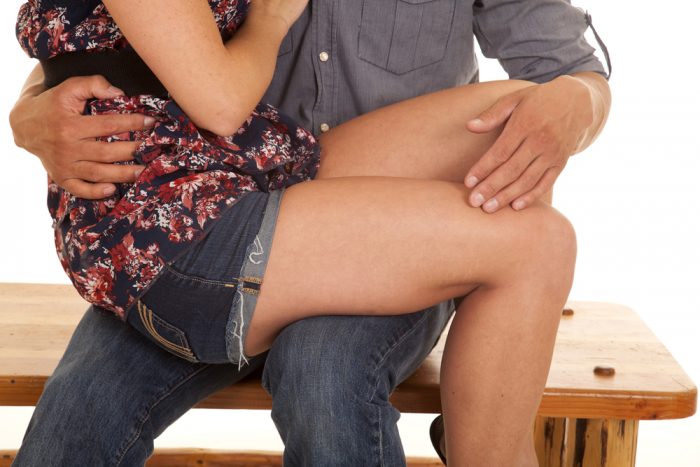 Conclusion
A bachelorette party scavenger hunt is a great, affordable way to inject your bachelorette party with some fun.  Adaptable to almost any group of people, you can control how long the hunt should take, how naughty it is, where the guests can go during the hunt, and almost every other factor to customize it specifically for your group.  Use one of our lists or makeup you own to help get the party started, introduce your guests to each other, and set the tone for a great bachelorette party.  For more great ideas on how to plan the best bachelorette party, ever, visit our other pages for hot tips and perilous pitfalls!
If this game is too much to handle, check out some other bachelorette party games to help your planning.