Bachelorette Party in Austin Texas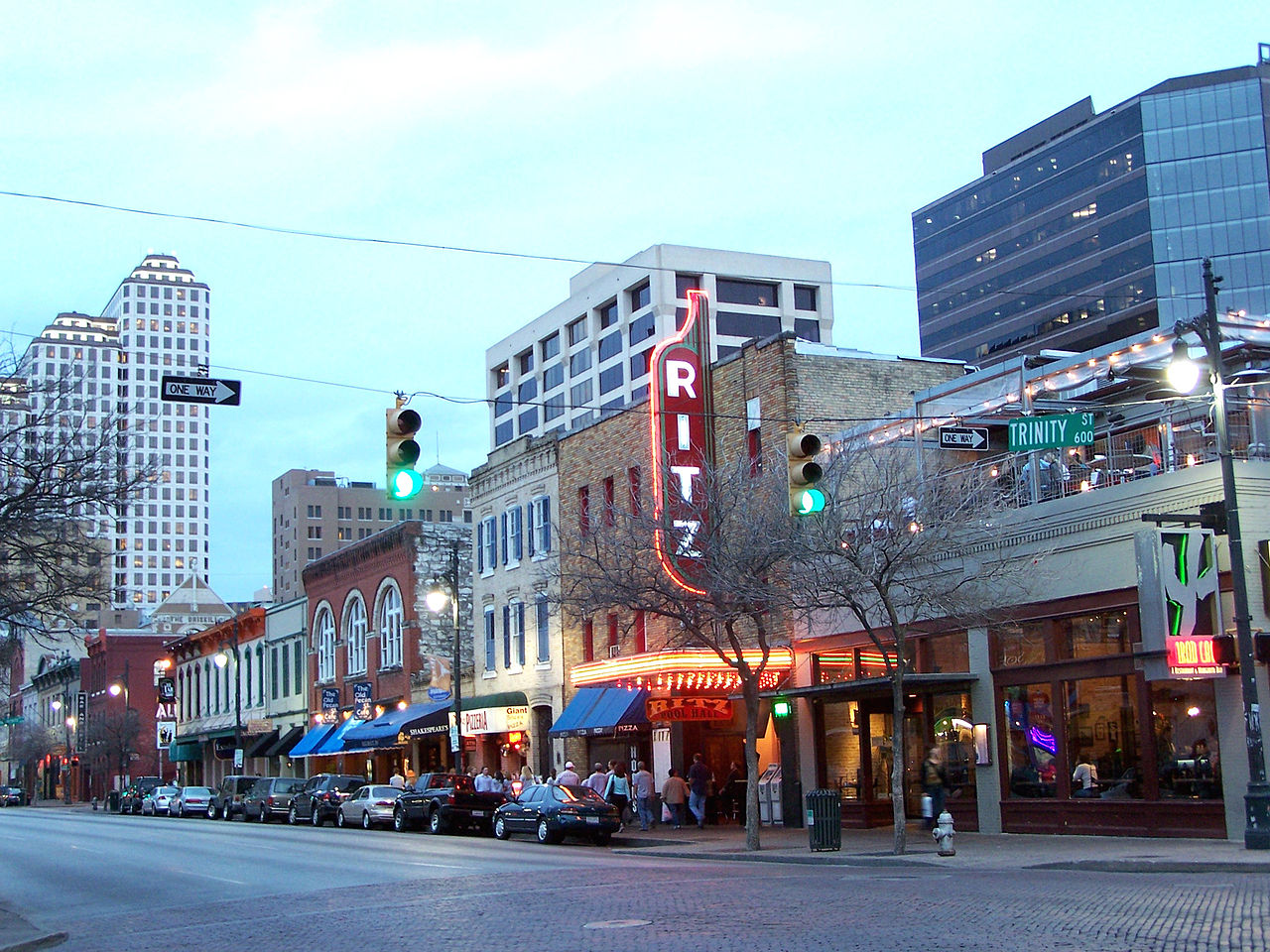 This post may contains references to products from one or more of our advertisers. We may receive compensation when you click on links to those products or services. Please also consider
donating to our website.
We have a soft spot for Austin, Texas.  It is the self-proclaimed Live Music Capital of the World, and it lives up to its title.  You will find live music all over the city, not just at night at bars and clubs, but during the daytime, on the street, at brunch, in the park; music is everywhere in Austin.  Music and the visual arts go hand-in-hand, so it's no surprise that Austin has a vibrant and thriving arts community, as well.  Even though it's the state capital of a relatively conservative state, the vibe in Austin is more freewheeling hippie than uptight conservative, and Austinites proudly display the city's unofficial slogan "keep Austin weird."  Of course, it doesn't hurt that the wonderfully wacky and weird vibe is surrounded by some of the state's most gorgeous scenery.  Austin is nestled on the edges of the Texas Hill County. 
From the majesty of endless fields of bluebonnets to thousands of acres where you can hike, float the river, swim, ski, boat, and fish, Austin is a doorway to some of the most beautiful natural sights in the U.S.  The combination of Southern hospitality, natural beauty, artistic whimsy, and a thriving nightlife scene make Austin a great place for a bachelorette party.  While bachelorette parties may not be Austin's main tourist draw, Austin is rapidly becoming a popular destination.  That means that most of the top restaurants, hotels, and bars will offer you some type of party-planning assistance or party packages, making it very simple to schedule a high-quality bachelorette party in Austin.
How To Get There
Austin has its own international airport and flights there are relatively affordable.  It is also an easy drive from some other Texas cities.  It is an hour from San Antonio, two to three hours from Houston and three to four hours from Dallas. 
Airport
The first step in planning an epic party with the ladies in Austin would be knowing the correct airport destination, which is Austin- Bergstrom International Airport (airport code:  AUS).  From the airport you are about 30-40 minutes from downtown, where you would most likely be staying.  Our recommendation would be to book a van before arrival, or you can use one of the local ridesharing apps Ride Austin.  As of 5/29/2017 Lyft and Uber are now back in service in Austin, Texas, so use our referral code to get your first ride of up to $20 for free!
Getting Around
Austin's downtown area is very walkable and it has a decent public transportation system.  However, since many of its amazing outdoor activities are just outside of the city's limits, you will probably want to rent a car or arrange transportation.  You can get a rental car at the airport; Enterprise, and most of the other major car rental chains have rentals at the airport and at locations throughout Austin.   
Handy for more than just transport to and from the airport, Uber can help you get around the city.  
Want to book a car ahead or time or schedule an upscale ride for your big night out?  Consider hiring a limo through Austin Prestige Limo or getting a party bus through Fly Rides.  Both can take you to your destination in style and handle all of those pesky designated driver issues!  
Things To Do
While you might come to Austin for the nightlife, you are going to want to spend some time outdoors.  Austin is a gorgeous city with a ton of green space, but if you venture 20 to 30 minutes outside of the city, you'll find even more sunshine and water activities.  There are also tons of antique shops, art studios, book stores, and great restaurants in the area.  You'll have plenty to do in Austin.
Daytime Activity Ideas
The number one daytime activity for a bachelorette party in Austin is going to be the water.  You have a number of different options.  Downtown Austin is on the shore of the beautiful Town Lake, which offers a number of water-based activities. 
Just north of the city is Lake Travis, which not only has a number of watercraft rental options, but even has its own nude beach, in case anyone wants to get some sun without having to worry about tan lines. 
Head a little outside of the city and visit one of the world's most gorgeous swimming holes, Blue Hole in Wimberley, Texas.  Nothing fancy, it's just a shaded swimming hole where people go for a relaxed good time:
Get a tattoo.  Okay, we do not normally recommend tattoos as a bachelorette party activity.  Especially if you are drunk when you decide to get them.  Those frequently end up falling in the "life choices I regret" category.  However, Austin has one of the country's most vibrant arts communities and has some amazing tattoo artists.  If getting matching tattoos is something you want on your bachelorette-party to-do list, then Austin is the place to do it.  True Blue Tattoo is one of the country's highest-rated tattoo parlors.  Whether you are coming in with a custom-design or want to pick one of the parlor's stock images, you'll find great artists in a meticulously clean environment. 
Of course, day drinking is always a great option for bachelorette parties, and in Austin our favorite place to day drink is Kitty Cohen's.  What do we love about the place?  Everything.  Austin doesn't do pool parties like you're going to find in some other places, but Kitty Cohen's has its own little wading pool, a sexy-cool vibe, and the city's best group cocktail- a concoction called the Key Party Punch, which is served group-style in a punch bowl. 
Nightlife Activity Ideas
Austin is known for its nightlife, but you need to know that Austin nightlife is not the same as you'll find in places like Vegas or Miami Beach.  Sure, there are some flashy clubs in Austin, but the Austin scene is a lot more about party than pretension.  So, when you get ready to go out, be prepared for an experience, and keep an open mind.  You might have the time of your life in the grungiest dive bar you've ever seen or hear some of the best original music on a street corner. 
Austin's nightlife scene is often synonymous with Dirty Sixth Street, the section of Sixth Street known for its bars, clubs, and live music venues.  The nickname, which is recent enough that if your parents once parties on Sixth Street they won't know what you're referring to when you say "Dirty Sixth" refers to the cheap drinks, and resultant falling-down drunks, you're likely to encounter at some Sixth Street venues.   
Before you head out for your evening activities, you should devote at least one evening's twilight hours to watching the bats emerge from the Congress Street Bridge.  What's so special about watching bats?  Well, the Congress Street Bridge is home to the largest bat colony in North America, and the sight is amazing to behold.  Settle down anywhere nearby; the outdoor tables at some of the nearby restaurants and bars are a great place for a comfy view, then wait for the sun to set.
Our favorite place for a bachelorette party in Austin is Pete's Dueling Piano Bar.  There is something about a piano bar that we think is perfect for creating that just-right the bachelorette party vibe, and Pete's does piano bars better than most.  The sing-along music gets people into the party, there's dancing, copious amounts of alcohol, and a bunch of people there just to have a great time.  Call-ahead to let them know your party will be there, because they tend to get very crowded on the weekends.  Who knows?  They might even throw together a little something special for your party. 
Esther's Follies is a great place for your bachelorette party.  A mixed entertainment venue that probably best falls under the heading of sketch comedy, Esther's Follies has been entertaining Austin's visitors and locals, alike, for decades.  One of their specialties is hosting group functions, and they are known for helping you host amazing bachelorette parties. 
Bars
Want to hit a great bar, but you're also a little starving?  That's when you need to head to Casino el Camino.  Both their burgers and their jukebox have been voted the best in the city a number of times.  However, don't come expecting your typical burger joint/ dive bar combination.  Casino el Camino infuses a dark sense of humor into their atmosphere.  While you're there, order one of their real-sugar sodas.  A Mexican Coke might very well be the best drink you have the entire time you're in Austin, and without a drop of alcohol in it!
The Driskill Bar is one of the city's most iconic watering holes.  What do we love about it?  Well, we love the non-ironic upscale western décor, the great drink selection, and maybe even a ghost or two. 
Love sketch comedy?  Not sure if you love sketch comedy?  Give yourself a chance to find out by hitting Esther's Follies, an Austin-icon.  Improv, sketch comedy, and magic all mesh together at this nightclub, where you can expect to be entertained.  It's a great place if you want to do more than drink.  We love it for just a general night-out, but if you want to go and get all fancy, you can hire it out for a private event that includes fine-dining.
Want to feel a little illicit?  Then check out Midnight Cowboy.  This modern-day speakeasy pays homage to its past life as a brothel, by offering a quiet, hidden oasis in the middle of Dirty Sixth.  You will need reservations and you will be discouraged from getting too wild, so don't plan your trip to Midnight Cowboy at the end of the night.  Instead, plan it as a middle-of-the-evening breather or a place to start out your nighttime festivities.
Male Reviews / Strip Clubs
Austin has a few well-known strip clubs, but not any that regularly feature male exotic dancers.  If you want to have some beefcake on your bachelorette party menu, you will have to hire a dancer to come to your party.  Fortunately, Austin has a number of highly-rated stripper services.  In fact, if you head over to http://www.bestaustinmalestrippers.com/ you can see photos of the exotic dancers beforehand, and you can pick one guaranteed to get the bride's pulse racing.
Where To Eat
Austin is full of some really great food options and they exist across all budget points, from some of the country's best food truck eats to fine-dining establishments.  We are going to suggest that you pick from a variety of places to really get the full Austin experience. 
Breakfast / Brunch
Counter Café serves all three meals, but is best known for its amazing breakfasts.  Preparing classic breakfast food with locally sourced ingredients, it just tastes good.  Stay classic with eggs benedict or biscuits and gravy.  You will not be disappointed!
Paperboy– Austin was an integral part of the food truck revolution, so it should come as no surprise that one of our favorite Austin breakfast spots is a food truck . Try the Texas Hash with a Mexican Coke.  . 
Lunch / Dinner
The first place we're going to suggest you go isn't really a restaurant at all. The Picnic Food Truck Park is exactly what it sounds like, a food truck park.  With a focus on local businesses, The Picnic provides a place for local food trucks to showcase their menus and where locals can gather, knowing they will be getting to try some of the city's most delicious food in a very unique environment.  What does this food truck park have that others don't?  Try 80 paved parking spaces, a covered pavilion for eating, and air conditioned restrooms. 
Are you a fan of farm-to-table restaurants?  Then, Jack Allen's Kitchen is a must-do while you're in Austin.  The food is upscale southwestern with a local edge and you can find plenty of Texas craft brews on tap.  Start with bacon-wrapped quail legs, try the chicken fried beef ribs or a sloppy jack sandwich, and finish off your meal with one of their ever-changing house-made desserts.  Your tummies will thank you.
If you're heading to Austin, someone is going to tell you to head to Franklin Barbecue.  If you haven't had their brisket, you are going to think that waiting in line for lunch from the early morning hours is an absurd thing to do.  Do it anyway.  Order the brisket.  Even if you don't like brisket, order the brisket.   Get some other meat, too, if that's your thing.  Grab a cold Mexican Coke or a vintage Big Red soda, order some potato salad or slaw, and get motley collection of their pie slices- bourbon banana is one of our favorites, but they are delicious.  Pack your food up in two inexpensive coolers- one for the warm stuff, one for the cold- and make that your picnic for any of the daytime water activities.  Voila, you have managed an iconic Austin experience.
You'll find great Tex-Mex all over Austin, from taco trucks to some of the city's iconic restaurants like Chuy's.  These are great places to have a brunch while sipping on Topo Chico and nursing your hangovers or having some of the hair-of-the-dog in one of Baby Acapulco's signature margaritas.  However, if you want to try some interior Mexican food in a more upscale setting, then you need to visit El Naranjo.  Locally sourced ingredients, impeccable food standards, and an inviting interior make this a great place for a dinner and an even better one for a lazy brunch.  Plus, you can give back while you're dining; El Naranjo is a meal share partner, providing a meal for a youth-in-need for every meal-share marked meal purchased.  Start your meal with queso fundido especial with chorizo and a donaji (don't know what a donaji is?  Substitute the champagne with mezcal and add a splash of grenadine), move on to some chilaquiles with fried eggs on top, and finish it all off with one of their fresh postres. 
Where To Stay
Austin is becoming more and more of a popular tourist destination, but it can be tricky to find rooms during the city's busiest tourist times.  Keep in mind that hotels and rental homes both make awesome places for a bachelorette party.
Hotels
Want to be pampered at a spa hotel with your girlfriends?  Then try the Omni Barton Creek Resort and Spa.  We'll be honest; this place is best if you have plenty of money to spend, but the spa is wonderful if you want to spend some time being pampered with your besties.
Need to pinch those pennies?  The Firehouse Hostel & Lounge is a youth-oriented hostel offering a range of room styles.  It is also conveniently located near Austin's notorious Dirty Sixth Street area. 
Rental Houses
Austin is a huge tourist town, making it easy to find a place to stay in the city.  Some places are not going to be very bachelorette-party friendly, however, either catering to primarily business or family travelers.  So, we have gone through and picked our favorite, party-friendly hotels  The benefits of a private home are that usually get more space, it tends to be less expensive for a group, and you don't have to worry as much about noise.  VRBO has great resources for finding bachelorette party rental homes. 
VRBO
Have a big group?  Then this 5 bedroom/ 3 bathroom house is the one for you.  Full of charm, it helps convey that special Austin atmosphere that makes the city so special. 
If you can afford to splurge, then this stunning home is the one for you.  Sleeping up to 14 people and within walking distance of most of Austin's amazing nightlife and tons of daytime cultural activities, this home is perfect for a bachelorette party.
View all Available Rentals in Austin on VRBO.com
When To Go
Best Time
Springtime in the Texas Hill County is gorgeous and Austin in the autumn is warm enough to still enjoy the outdoors, without the unrelenting summer heat. 
On a Budget
There really isn't a bad time to travel to Austin, since they have year-round gorgeous weather, but there are seasons.  It can get pretty chilly in the winter and Texas summers are not an experience for the faint-of-heart.   If crowds are not your thing, then don't visit around spring break.  Austin hosts a music and film conference, South by Southwest, which brings in huge crowds.  It is a great experience, but prices go up and getting into places gets pretty tricky. 
Worst Time
The worst time of year to visit Austin depends a lot on you.  It is a city with lots of outdoor activities, but not really winter activities.  So, if you are picturing fun on the lake, then you want to avoid November through February.  On the other hand, Austin is both hot and humid in the summer; if you are from cooler climates, you might find the stifling weather of late July through late September to be too much!
Current Weather
What Else
Items to Pack
Austin is a major tourist destination, so you don't have to worry about being out-of-luck if you forget your sunscreen, swimsuit, or hiking gear.   
This is really hard to guess at because your Austin bachelorette party weekend can take so many different directions.  If you plan on enjoying the outdoors, make sure and bring sun protection, a swimsuit, and comfy shoes. 
Dirty Sixth is a great place for one of those bar-crawl bachelorette parties, and embarrassing the bride with some ridiculous and silly gear is kinda mandatory for that type of party.  Here's some stuff you might want to bring with you: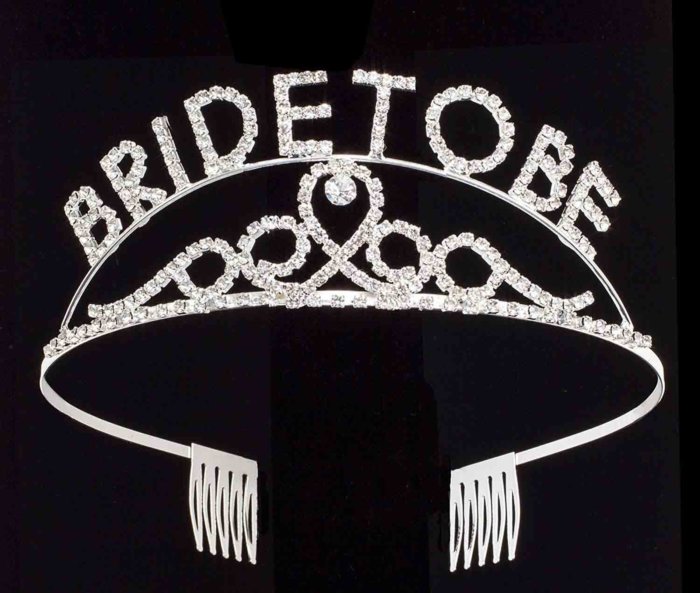 Bride to Be Rose Gold Sash with Diamond Motif
Bride Tribe Bachelorette Party Koozies
Team Bride Bachelorette Party Temporary Tattoos
Prices
Austin is affordable.  You aren't going to find crazy bargain rates in Austin like you will in the off-season in the Caribbean, but, except for during SXSW, you also aren't going to encounter the crazy-high rates you'll find in other popular resort cities.  In fact, a ton of the recreation in Austin is free or really low cost.  This means that for most bachelorette parties, the big costs are going to be food and booze.  Between tasty food trucks, dollar shots up and down Sixth street, and stylish hostels and low-cost hotels, you can do Austin on a shoestring budget and still have a great time.
Big Events in Austin
SXSW is Austin's premier big event.  It has four separate festivals: film, music, comedy, and interactive.  What does this mean for the person just looking for a party?  Well, some of the nation's best musical acts will be there, along with a ton of up-and-coming bands.  Every possible venue is turned into some type of party.  It almost defies description, but think of it like Mardi Gras for artists or Coachella for grown-ups.
Are you into art?  Then do not miss the Pecan Street Festival in early May, which is one of the largest arts and crafts festivals in the United States.  While a craft festival may not sound like much of a party, this is an Austin craft festival, and you will find plenty of musicians and craft beer as well as amazing artwork at this festival.
Sample Itinerary
For our sample Austin itinerary, we're going to plan a low-key, inexpensive trip.  You come in Friday night and head to the party house you've rented somewhere downtown.  You decide Friday's going to be a big night out, so you head out to Casino el Camino to grab some burgers and beers before heading out for a night on the town.  You hit the early show at Esther's Follies, then head out to Pete's Piano Bar, where you all go buck wild.
Saturday morning, your designated bbq person gets in line early at Franklin's, while the rest of you get your stuff ready for a river float trip.  You can plan one on your own or book through a company like ATX excursions.  They'll even supply the coolers you need for your drinks; don't forget to grab some Texas craft brews to throw in there.  You end up the evening at the Austin Visitor's Center, but head over to Congress and get an outside table, so you can watch the bats depart.  After getting cleaned up at your party house, head out to hit your reservation at Midnight Cowboy, then get your pub crawl on.  Finish up your night at The Driskill Bar, where you look for the resident ghosts.
Sunday morning is for stragglers, so make a late brunch reservation at El Naranjo.  People may be departing at different times, so pick some activities that people can leave.  We like browsing the shops on South Congress. 
Hashtags
#Austinbacheloretteparty #DirtySixth #TexasHillCounty #SXSW
Austin Bachelorette Party Forum
It's probably obvious, but Austin is one of our favorite party cities.  However, we know you might have questions we didn't answer.  So, post any questions you have to our forum (anything goes).  If we don't have the answer, someone in our community should.  If you have attended a bachelorette party in Austin, please visit the forum and share your suggestions, reviews, and tips for other groups in our forum to help our community grow.
Why Go
Austin is, quite simply, one of the most fun places you are ever going to visit.  A true adult playland, it offers so many wonderful grown-up things to do.  From watching amazing live music to waterskiing to seeing comedy, there is always something going on in Austin, day or night. 
Rating
Conclusion
Austin is one of the coolest cities in the U.S.  It focuses on the arts, doesn't take itself too seriously, offers world-class cuisine, and has live music everywhere.  That city would be great, regardless of location.  Smack it down in the middle of some of the prettiest rolling hills, lakes, and rivers in the U.S. and you get Austin.  As a result, you could never go wrong by choosing this culture-rich city for your bachelorette party, or the last place you can openly flirt in public, without risking a divorce.