Guide to Planning an Epic Denver Bachelor Party (2023 Edition)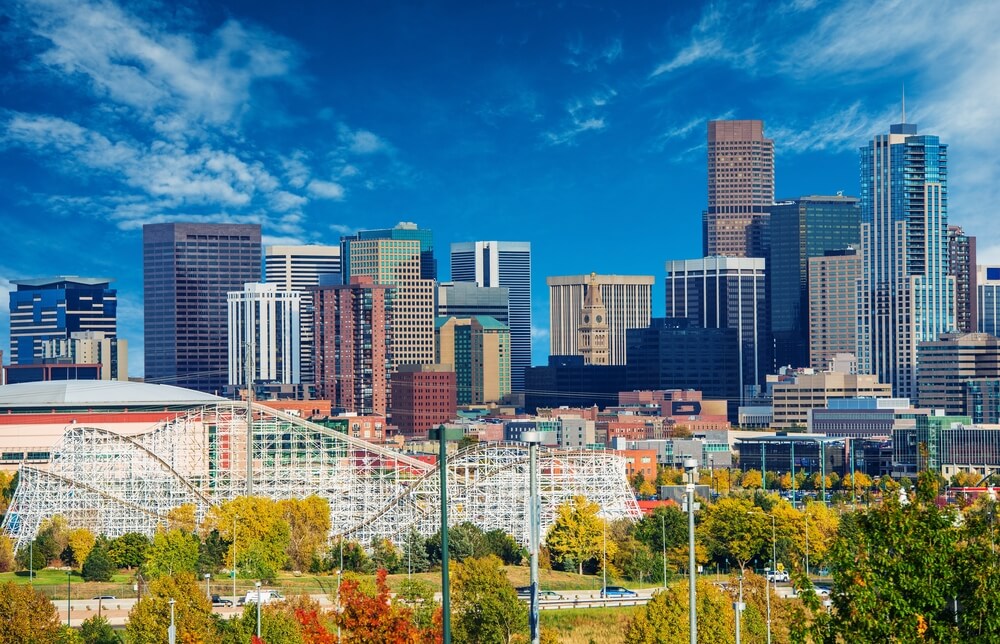 This post may contains references to products from one or more of our advertisers. We may receive compensation when you click on links to those products or services. Please also consider
donating to our website.
About Denver
Ranked among the best places to live in the United States today, Denver's central location also makes it a great destination for your next bachelor party.
This city of 3 million people is virtually bursting at the seams with a variety of world-class entertainment and tourism venues, and increasing numbers of best men and others are selecting Denver for their bachelor party.
After all, where else can you and your buddies go but Denver to join the "Mile High Club" without ever leaving the ground?
 To help you get started, this guide provides an overview of the things you can see and do in Denver during your visit, and some solid insider tips and how to enjoy yourself to the fullest while still staying out of the hoosegow.
How to Get There
Driving
Despite common misperceptions to the contrary, Denver is not a mountain city (in fact, it takes about an hour to drive to the nearest Rockies) but its elevation of 5,279 feet above sea level means that there will be some mountainous driving involved in reaching this destination. Fortunately, Denver's central location in the U.S. makes it possible to drive there is a few hours or a couple of days from most places in the country.
Airplane
When booking flights you want to select Denver International Airport (airport code: DEN) as your destination airport.  From the airport you will be about a 30-minute drive (assuming it's not during rush hour).  Depending on the season, flights to Denver are some of the best bargains around. For instance, round-trip tickets from Los Angeles International to DEN begin at just over one hundred bucks and from just $210 from John F. Kennedy Airport in New York.  Make sure you use priceline.com to book your flights as they always seem to have the best prices and flight options available.
Getting Around
If you're flying into Denver, there are public and charter buses as well as hotel shuttles available at the airport to take you and your buddies to your hotel. Likewise, shared-ride services are available as well.  Our recommendation would be to either take a ridesharing service like Uber (make sure you get the XL if you have a large group).  Other options would be to rent a limo and ride in style or if you are not big drinkers you can rent a car.  If you are on a budget you can grab a bunch of seats on a Super Shuttle as well.
Things to Do
Because it has so much to offer, deciding what to do during your visit to Denver is challenging. On the one hand, sports fans are in for a big treat during their visit to Denver because it is only one of two American cities (Philadelphia is the other) that has seven professional sports teams (NFL Denver Broncos; NBA Denver Nuggets; NHL Colorado Avalanche; MLB Colorado Rockies; MLL Colorado Outlaws; MLS Colorado Rapids; and NLL Colorado Mammoth).
On the other hand, Denver stands out as the leading city in the country for the types and quality of beers they offer. In addition, Denver is literally a hub for exciting day-trips to local areas of cultural and historic interest, including Native American cliff dwellings. Likewise, as one of the few states with legalized recreational marijuana, Denver offers several legal activities that include partaking of the herb.
With an average of 300 days of sunshine each year and numerous world-class museums and other cultural attractions, the activities described below are just the tip of Denver's entertainment iceberg but these listings should provide you with a good idea concerning what is available depending on your party guests' preferences.
Daytime Activity Ideas
My420Tours
3881 Steele St, Denver, CO 80205
Phone:  855-694-2086
[email protected]
What's the buzz? Colorado was in the vanguard of states that have legalized recreational marijuana, and the pot industry is booming throughout Colorado in general and Denver in particular today. As a result, a number of tour operators have started offering tours of local marijuana dispensaries as well as nearby manufacturing and production facilities, including My420Tours. 
Featuring tours of growing facilities and dispensaries as well as a "Budz and Sudz" weed and beer tour of Denver, My420Tours also conducts cannabis cooking and even joint-rolling classes in case anyone is out of practice.  
More importantly, My420Tours also specializes in bachelor parties and their all- inclusive package includes a "cannabasics class," joint rolling class, a group grow and dispensary tour, concentrate class, cannabis cooking class, a 2-night hotel stay in one of the best downtown 420-friendly Denver hotels (additional nights can be added for just $199 a night, a significant discount off the normal price).
In addition, My420Tours offers round trip 420 friendly luxury airport transportation with dispensary stop, cannabis massage, a cannabis essentials gift bag, and an experience that you and your friends will always remember. Prices for all-inclusive bachelor parties begin at just $1295 per person or $1795 for two adults staying in the same hotel room.
Archery Games
5405 W. 56th Ave., Unit D
Arvada, CO 80002
Phone: 720-443-0287
As bachelor party experts, we are always ready to try new bachelor party experiences.  Archery Games was one of the best ones we have ever tried.  It was fun, affordable, did not require special skills or for us to bring any equipment, and was extremely well suited for groups of people that might not know each other very well.  Plus, we all felt like badasses shooting arrows at each other.  We highly recommend that you try it, and don't forget to mention"yourbachparty" when you book and get your free t-shirt.   
River North Art District Tour ("RiNo")
Known locally as the "RiNo," this Denver district offers you and your bachelor party attendees with an entire day's worth of interesting and enjoyable activities. Centered in refurbished industrial buildings, a walking day-tour of RiNo includes numerous dining opportunities including the Denver Central Market and The Source, an indoor venue that has more than 100 eateries offering craft beers and numerous hotel accommodations. In addition, Upper Larimer Street is well known for its colorful murals and its numerous brew pubs (with patios), specialty restaurants and varied food trucks.  This tour includes a tasting at a local brewery as well.
Blitz Paintball
5340 Summit Boulevard
Dacono, CO 80514
Phone:  303-337-7109
Operating hours:  Open year-round (hours are seasonal so check in advance)
One of the top paintball venues in the country, nearby Blitz Paintball offers seven paintball fields of play that includes a two-story castle and other exciting and challenging features that set this venue apart from others. Providing state-of-the-art rental paintball equipment, trained and experienced referees and friendly support staff, Blitz Paintball also specializes in bachelor parties.  They also have a groupon which reduces the price.
Forney Transportation Museum
4303 Brighton Boulevard
Denver, CO 80216
Phone:  303.297.1113
Operating Hours:
Monday-Saturday: 10 a.m. – 4 p.m.
Sunday: 12 p.m. – 4 p.m.
Admission Rates:
Adults: $11.00
(Free parking)
This museum is a must-see for the antique vehicle buffs in your group. Besides their car collection that includes Amelia Earhart's car and an authentic "Herbie the Love Bug" Volkswagen, the Forney Transportation Museum also features Union Pacific's "Big Boy" Steam Locomotive, one of the largest locomotive steam engines in the world, a 1817 Draisenne Bicycle, a collection of rare 1913-1953 Indian Motorcycle and even a Stutz Fire Engine from the turn of the century.
Nightlife Activity Ideas
Nightly Spirits Haunted Tour
1526 Blake Street, Suite 666 [of course]
Denver, CO 80202-1886
Phone:  844-678-8687
One thing about the Mile High City – Denver residents know how to party, especially after dark. Besides hundreds of bars and gentlemen's clubs (discussed further below), Denver also offers a 2 to 3-hour "Nightly Spirits haunted tour" that visits some of the most notoriously haunted points of interest in the city while stopping frequently to allow you and your guests to enjoy other kinds of "spirits." 
Bars
If you are trying to get some good tequila to fuel your night, you will want to head over to Palenque Mezcaleria.  This bar / restaurant has a ton of tequila options to choose from specializing in Mezcal.  The staff is very knowledgeable when it comes to drinks so you can be sure you will be getting a good cocktail (or shot).  If you are lucky enough to be here on a Monday, they do 1/2 of Mezcal Monday and Taco Tuesday as well.  Their mexican street food is great as well, something to absorb the amazing drinks.
If you are looking for a great place to grab drinks, munch out, and watch live sports, you should head over to ViewHouse.  Trying to catch a quick buzz make sure you order "Jacked Up" one of their signature cocktails featuring jack daniels. If counting calories is not your thing make sure you go with the organic chicken wing platter, pigs n blankets, and organic chicken tenders.  They also have happy hour from Monday – Friday (3pm – 6pm) where you can get a bunch of food items from $3 – $9 and drinks from $3 – $7.
Strip Clubs / Gentlemen's Clubs
Ladies En Confidente
5921 Broadway
Denver, CO 80216
Phone:  720-477-5562
Open 24/7
Specializing in bachelor parties and offering all-inclusive packages (which include model tips) for one- and two-girl private shows in their discreet, private VIP "fantasy rooms" (including a dungeon room equipped with appropriate sex toys), this gentlemen's club offers something for everyone. In addition, Ladies En Confidente even offers a private shower with the exotic model of your choice!
Diamond Cabaret
1222 Glenarm Place
Denver, CO 80204
Phone:  303-571-4242
Operating Hours:
Monday-Wednesday:   1:00 p.m. – 2:00 a.m.
Thursday & Friday:       1:00 p.m. – 4:00 a.m.
Saturday:                       5:00 p.m. – 4:00 a.m.
Sunday:                         5:00 p.m. – 2:00 a.m.
Featuring an upscale "Diamond after Dark" full-service lounge, premium cigar bar and more than 150 drop-dead beautiful exotic dancers, Diamond Cabaret also presents sporting events of all types on big-screen televisions throughout the venue.  Situated in the middle of downtown Denver, this gentlemen's club is also easily accessible from anywhere in the city. Moreover, the Diamond Cabaret also specializes in bachelor parties and guarantees you and your guests a "night to remember!"
Platinum 84 Gentlemen's Club
8485 Umatilla Street
Federal Heights, CO 80260
Phone:  720-540-9333
Operating Hours:
Daily:          12:00 p.m. – 2:00 a.m.
Featuring a year-round, all-weather patio and named Feature Club of the Year by the 2016 Gentlemen's Club Expo, this club features a relaxed, comfortable atmosphere where guests can enjoy specialty cocktails, shots, quality champagnes and gourmet finger foods. Located near downtown Denver, Platinum 84 also specializes in bachelor parties and promises to make these parties a once-in-a-lifetime experience.
Where to Stay
Hotels & Resorts
Crowne Plaza Denver
1450 Glenarm Place
Denver, CO 80202
Phone:  303-573-1450
This 420-friendly hotel features a heated rooftop swimming pool that offers spectacular view of the city and surrounding Rocky Mountains. Situated in the middle of downtown Denver, this hotel is also within walking distance of many of the city's best attractions and has an onsite Starbuck's Coffee, upscale cocktail lounge and complimentary "Silver Surfer" cannabis vaporizers for all party attendees.
Omni  Interlocken Broomfield Hotel & Resort
500 Interlocken Boulevard
Broomfield, CO 80021
Phone:  303-438-6600
This non-smoking (including 420) Omni Interlocken Hotel features breathtaking panoramic views of the surrounding Rocky Mountains, championship golf courses, the full-service Mokara Spa and two outdoor heated swimming pools and a whirlpool. Several on-site restaurants and a tap room and bar. Free wi-fi service is also available.
The Holiday Chalet
1820 E Colfax Avenue
Denver, CO 80218
Phone:  303-437-8245
Known as the most bachelor party-friendly hotel in Denver, this converted mansion is conveniently located just 2 miles from downtown, and is within walking distance of the Denver Botanic Gardens, Denver Zoo, Cheesman Park, The Sie Film Center, and the Denver Museum of Nature and Science.
Likewise, numerous dining and drinking venues are also within walking distance of the Holiday Chalet, including at including the Lion's Lair, the Squire Lounge, Okinawa Sushi, Brik on York, Tacos Tequila and Whiskey, Vine Street Pub, the Thin Man as well as numerous live music destinations including the the Ogden Theatre, Fillmore Auditorium, the Bluebird Theater.
Rental Houses
While hotels and resorts are a good value for bachelor parties, you and your friends might prefer a rental house as your base of operations for your Denver expedition.    If you decide to head in this direction for your group make sure you use Airbnb.com, Homeaway.com, or Vrbo.com for your vacation rental needs.

Rental Homes Availables in Denver
Airbnb
If you book a rental property on Airbnb, make sure you sign up with our link and get $40 off your first booking.
Comfy Home in Green Valley Ranch – Denver (entire house) – Three bedrooms; three beds (one king bed, one queen bed and air mattress available if needed) 2-1/2 baths.  Located near downtown  and the airport, this house is also located near a grocery store and beer garden as well as several restaurants and light rail service.  $90 daily rate.
Three-story loft with great views -Three bedrooms, five beds (sleeps up to 10 guests), three full baths.  Outdoor patio, nearby bars and restaurants.  $238 daily rate.
Entire house:  multiple decks and great views – Four bedrooms, four beds, 2-1/2 baths (420 friendly but no tobacco use).  A laptop-friendly workspace and essentials such as an iron, hangers, a hairdryer, and shampoo.  $235 daily rate.
*Based on six adults for 4 days
View all Available Denver Rental Homes on Airbnb.com
Homeaway
Brand new townhouse with open layout  – (sleeps up to eight guests)  Full 2-car garage with the use of a bicycle for exploring the neighborhood. Open main -level entertaining space: comfy couch for lounging while watching Netflix on the 42″ TV w/6-speaker Bose stereo system. Couch also converts into bed for additional guests.  $235 daily rate.
Entire 420-friendly house – Three bedrooms (Bedroom 1 – 1 queen, Bedroom 2 – 1 queen, Bedroom 3 – 2 double), 1.5 baths, three porches, patio, optional housekeeper.  Hot tub; indoor pool; near Highlands, Regis University, 10 minutes to downtown, and 1 mile off the main highway; full kitchen.  $140 daily rate.
Entire modern house – Three bedrooms; 2.5 bathrooms.  Ping-pong table in basement; full kitchen w/accessories; near Sloan's Lake (kayaking available when not frozen) and minutes from Downtown Denver.  $217 daily rate.
*Based on six adults for 4 days
View all Available Denver Rental Homes on Homeaway.com
Where to Eat
Breakfast / Brunch / Lunch
Devil's Food: The Cookery at Myrtle Hill
1020 South Gaylord Street
Denver, CO 80209
Phone:   303-733-7448
Open daily 7:00 a.m. – 5:00 p.m.
Great your day started right with a visit the Devil's Food Bakery for some hot morning-after java and a fresh-baked pastry or opt for the classy sit-down restaurant that features breakfast burritos, French toast, quiche, buttermilk pancake, and eggs Benedict.
Lucile's Creole Café
275 South Logan Street
Denver, CO 80209
Phone:  303-282-6258
Fax:  303-282-6289
Operating Hours:
Monday – Friday:          7:00 a.m. – 2:00 p.m.
Saturday & Sunday:      8:00 a.m. – 2:00 p.m.
You'll be glad you visited Lucile's, known far and wide for their delicious café au lait and cappuccino , scrumptious giant, flaky buttermilk biscuits, shrimp and grits, eggs benedict, and other Creole specialty dishes that are perfect for brunch. Further, Lucile's even has a full-service bar and fresh fruit juices squeezed right at your table.  
Sam's No. 3
1500 Curtis Street
Denver, CO 80202-2343
Phone:  303-534-1927
Operating Hours:
Monday – Thursday:    5:30 a.m. – 10:00 p.m.
Friday:                           5:30 a.m. – 12:00 p.m.
Saturday:                       7:00 a.m. – 12:00 p.m.
Sunday:                         7:00 a.m. – 10:00 a.m.
You'll probably find out you were hungrier than you thought after scanning the 16-page menu with more than 100 delicious items for breakfast and lunch. Besides their yummy American dishes, Sam's No. 3 also features Mexican dishes (including giant breakfast burritos smothered in cheese and green chiles) and even Greek food. Plan on a siesta when you finish your meal.
Dinner
Fruition Restaurant
1313 East 6th Avenue
Denver, CO 80218-3453
Phone:  303-831-1962
Operating Hours:
Monday – Saturday:     5:00 p.m. – 10:00 p.m.
Sunday:                         5:00 p.m. – 9:00 p.m.
Ranked the leading restaurant in Denver by TripAdvisor, the nationally recognized Fruition Restaurant offers seasonally inspired dishes as well as a complete wine menu, handcrafted cocktails and freshly prepared desserts made in its own bakery.
Table 6
609 Corona Street
Denver, CO 80218
Phone:  303-831-8800
Email:  [email protected]
Operating Hours:
Monday – Thursday:    5:00 p.m. – 10:00 p.m.
Friday & Saturday:         5:00 p.m. – 11:00 p.m.
Sunday:                         10:30 a.m. – 2:00 p.m. and 5:00 p.m. – 9:00 p.m.
If you're hungry for some all-American fare, you can't go wrong at Table6. With an ever-changing menu line-up (a good example is pork belly with donuts and a maple apple broth), visitors can be sure of finding something new and delicious every day, and their entrees are all world-class and freshly prepared.
Biker Jim's Gourmet Dogs
2148 Larimer Street
Denver, CO 80205-2017
Phone: 720-746-9355
Operating Hours:
Sunday – Thursday:       11:00 a.m. – 10:00 p.m.
Friday & Saturday:         11:00 a.m. – 3:00 a.m.
If you're in the mood for some good ol' fast but delicious dinner food, Biker Jim's Gourmet Dogs is the perfect choice. Ranked the twelfth-best restaurant in the United States by Yelp, this award-winning eatery features the best hot dogs in Denver.
Using unfamiliar but tasty meats such as wild boar, pheasant, reindeer and even bison, Biker Jim's tops their gourmet hot dogs with caramelized onions soaked in Coca-Cola, harissa-roasted cactus, Malaysian curry jam, wasabi aioli or caramelized apples.
When to Go
Best Time
The balmy months of April and May as well as September and October are the best times to visit Denver,
On a Budget
The winter months are the best time to visit Denver on a budget, especially if you and your buddies are interested in low-cost skiing opportunities which abound in the nearby Rockies.
Worst Time
The steamy months of June through August are the most uncomfortable for outdoor activities and are the busiest months for tourism, meaning that prices for most things will also be higher.
Visitors to Denver should avoid the Central Business District, North Cap Hill, Union Station, City Park West and the East Colfax neighborhoods.
Current Weather
What Else
With a colorful history, progressive 420 laws, world-class craft breweries and eateries as well as a sizzling nightlife scene and some of the best natural scenery in the world, it is little wonder that Denver has numerous annual festivals and other celebratory events that can highlight your visit, including those listed below.
Big Events
January
The Big Beers, Belgians, and Barleywines Festival (more than 150 breweries, a homebrew competition and craft beer tastings) — $75 per person
View All Event Tickets in Denver
April-May
Five Points Jazz Fest (free music festival celebrating Denver's famous jazz legacy).
September-October
The Great American Beer Festival (held at the Colorado Convention Center, this is the largest annual beer-tasting event in the United States).
Items to Pack
Depending on the time of year, some of the items that you should be sure to include for your visit to Denver include:
Summer: Light jacket, hiking pants and boots, shorts, jeans, swimsuit and warm clothing if camping.
Spring/Fall: T-shirts, light fleece, rain jacket, jeans and shorts.
Winter: Fleece jacket, water-resistant coat, long-underwear, jeans and snow pants.
Other useful items to pack for your bachelor party in Denver include standard toiletries, condoms and a copy of this guide.
You can also search for any items you need on Ebay:
Itinerary
This is a sample game plan for a trip 3 day trip, arriving Thurs evening and leaving Sunday evening.
Thurs Night:
Take an uber from the airport to your hotel or rental house and check-in.  Change your clothes and head to the bars.  Since marijuana is legal in Colorado, you may want to stop in a dispensary and pick up some of the goodies for a late night smoke session.  
Fri Morning:
Wake and bake then head to Devil's Food Bakery for some amazing breakfast (munchies friendly).  Make sure you order of the french toast and breakfast burrito.
Fri Afternoon:
Round up the crew and head to Blitz Paintball for an afternoon of fun.  They offer many different game types and courses which will all include welts all over your body.
Fri Night:
Play a game of beer pong or flip cup to get the drinking started, then head to Fruition for dinner.  Make sure you try one of their signature craft cocktails.  After dinner is over head to the ghost tour so you can party with the spirits.  Finish the night off at Ladies En Confidente with a few lap dances followed by a late night smoke session.
Sat Morning:
Yes, you will most likely be hungover at this point but that better not stop you.  Make a stop of Lucile's Creole Cafe for breakfast and be sure to order the eggs benedict, as everyone talks about it.  A fresh squeezed juice will help the situation and give your body some of the vitamins it lost in the past 24-hours.
Sat Afternoon:
Next you will want to head over the the My420 Tour which offers cooking and rolling classes as well as tours of local dispensaries.  If your group consists of stoners, this is what you want to do.  
Sat Night:
Cruise over to Table 6 for an amazing dinner, then hit up Palenque Mezcaleria for some amazing tequila.  Once the crew has a solid buzz going head over to Diamond Cabaret for a bottle and some fine dances.
Sun Morning:
Sleep late and grab a quick breakfast wrap to soak up some of the alcohol.
Sun Afternoon:
Head over to the ViewHouse for some lunch, beer, and live sports.  There is no way to finish this amazing weekend then by drinking some of Denver's amazing craft beers.  Nothing like getting a buzz before you need to head to the airport for a flight.
Extracurricular Activities
Although completely 420-friendly, it is against the law in Colorado to solicit sex and convictions for this offense may require registration as a sex offender. That said, a number of escort services and stripper services provide in-hotel or home entertainment for bachelor parties, including Hardbodies Striptease and Bare Assets.
Forum
Have some reviews or advise for other groups headed to Denver?  Post a message in our denver bachelor party forum and help others in planning an epic weekend.
Travel Insurance
Given the time, expense and importance of the event, it common sense to ensure that your bachelor party investments are protected by purchasing travel insurance against potential losses, including unexpected cancellations, medical expenses abroad, lost luggage and exigencies that require cutting your visit short – in other words, all of the things that can spoil an otherwise perfectly planned bachelor party.
Why Go
Besides the world-class breweries, eateries and exciting entertainment venues, Denver also features unique tours of cannabis dispensaries and wholesale manufacturing operations that simply cannot be found elsewhere. Furthermore, despite the cold winter months, Denver still receives more than 300 days of sunshine each year, meaning you and your bachelor party guests can enjoy indoor and outdoor activities year-round.
Star Rating
Its central location, hundreds of recreational, entertainment and dining options, Denver has something for everyone and especially those interested in 420-friendly destinations. In sum, Denver rates 5 out of 5 stars (okay, 5.5 if you smoke dope).
Conclusion
Founded in 1858 as a gold mining town, Denver has been transformed into a major modern American city that is famous for its breweries, entertainment venues and one of the largest downtown nightlife scenes in the country. In the final analysis, you can take your chances, or you can go with a sure thing by booking your bachelor party in Denver any time of year.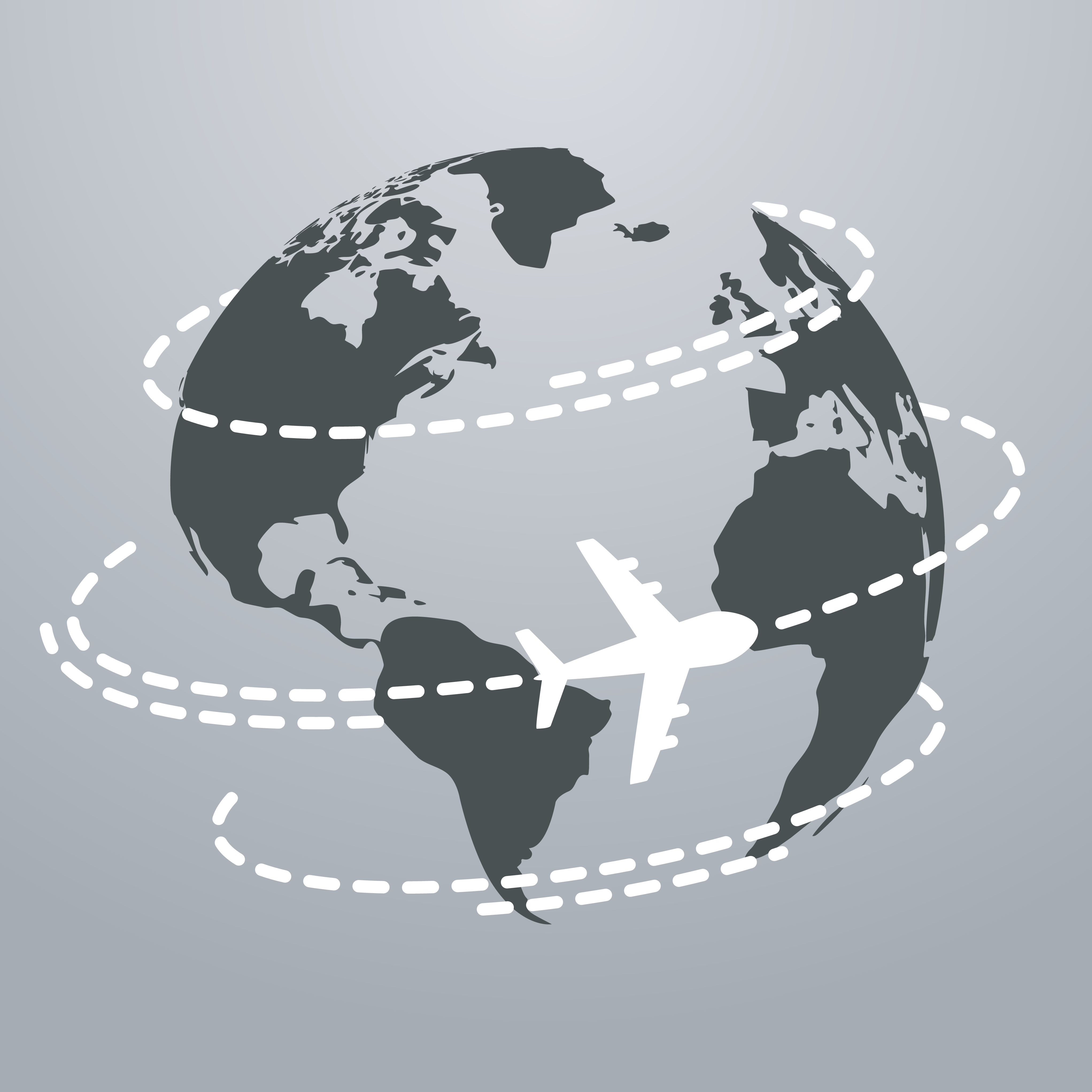 Get The Help You Need!
Want to Book a Bachelor Party to Denver?