Denver Bachelorette Party Planning Guide (2023 Edition)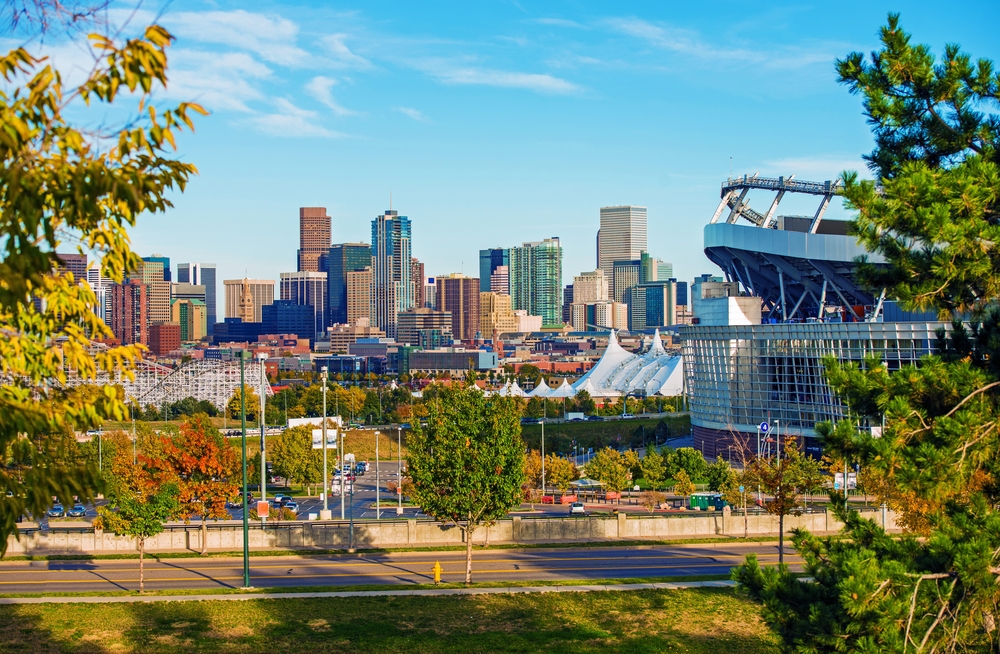 This post may contains references to products from one or more of our advertisers. We may receive compensation when you click on links to those products or services. Please also consider
donating to our website.
Looking for a unique place for a bachelorette party? Look no further than the mile-high city, Denver, Colorado. What makes Denver such a fantastic option for bachelorette parties. Denver is the new "it" city and it has new dining, drinking, music, and entertainment that are drawing in people from all over the country. Of course, there is the added bonus that Colorado has legalized recreational marijuana, allowing you to add a legal extra to any bachelorette party in Denver. Combine that with some of the most amazing natural scenery in the United States and the fact that Denver is literally a short bus ride from some of the country's best skiing in the winter and early spring, and some great outdoor adventures the rest of the year, and it becomes clear why Denver is gaining in popularity as a bachelorette party destination.
How To Get There
Car
Depending on where you live, getting to Denver can be a gorgeous road trip. Interstates I-20, I-70, and I-76 all come through the Denver area, making it possible to get there from just about anywhere in the country. However, Denver is located in the relatively sparsely populated Rocky Mountain States, making it at least a full-day's drive, often longer, from most parts of the United States. Therefore, unless you live in a nearby state, you will probably want to fly.
Airplane
Flying into Denver, you fly into Denver International Airport, (airport code: DEN).  A large international airport that services a number of major airlines, it is easy to get flights into Denver, though you may have to make connecting flights depending on your origin.
Getting Around
While some cities are walking cities, Denver is not really one of them. Sure, if you are in the downtown area, you can get around the immediate area on foot or even by renting a bicycle. However, since part of the appeal of this destination is the amazing local scenery, you will probably want a more reliable way to get around.
Arriving at the airport, you can always rent a car. Enterprise has a facility at the Denver International Airport as well as a few more local facilities.
Want to be free of the hassle of driving? There are a few ways to let someone else take the wheel. Uber is a reliable way to get around Denver, and offers fare estimates on their website so that you can figure out how much it will cost you to travel to various destinations.
Sign up for Uber with our link and get $20.00 in FREE rides
Know ahead of time when you will need a car? Consider reserving a limousine to take you to and from the big night out. A limousine offers a ton of benefits for the bachelorette party; not only do you have a guaranteed designated driver and reliable transport, but you also get to experience the luxurious feeling of a chauffeured limousine. Denver Limo is able to provide luxurious limos for parties of all sizes.
Is your party a little too big for a limousine or looking for something other than that formal limousine feel? Consider renting a party bus. A party bus is great to book for a night hitting the clubs, or even for luxurious travel to and from one of the area's nearby ski resorts. Denver Party Ride offers a wide selection of party buses, to fit your party size and your individual taste!
Things to Do
The Denver area is full of great things to do, but what you choose may depend on the time of year. Outdoor activities are a year-round thing in Colorado, but the season really determines what you will be able to do outside and where you will go. However, for activities in the city, the fun is year-round. The Denver area is all about combining outdoor extreme adventures with laid-back fun.
Daytime Activity Ideas
The Denver area has long been associated with breweries. Coors, one of the nation's largest breweries, is located in nearby Golden. Offering a free brewery tour, Coors Brewery is the world's largest single-site brewery. The tours are free, take about 30 minutes, and include plenty of samples of free beer. Have younger members of your group? No problem; people under 21 are welcome to tour and will get free soft drinks in lieu of their free beers.
Looking for a more intimate brew-tour experience? Then head to one of Denver's brewpubs.  Lower Downtown Craft Beer tour will show you some of the best breweries including Wynkoop Brewing Company which was Denver's first brewpub. They offer a free brewer-led tour. Want to check out more than one brewery? Try one of Denver's popular brewery tours. We love the Denver Brews Cruise, which chauffeurs you and your group to popular local breweries.
Although trains may not seem like the run-of-the-mill bachelorette party activity, the train rides in Colorado offer amazing scenery. Have railroad fans in your group? Then plan a lengthy excursion on the Royal Gorge Route. They offer gourmet lunches, brew cruises, and even murder mystery events. Want a scenic trip, but without the time commitment? The Georgetown Loop Railroad might just be the most scenic train ride in the entire country! A short two-mile trip between Georgetown and Silver Plume, this train ride takes you on a gorgeous open-air ride through the Rockies. Make a day of it, and go hiking up near Silver Plume, and plan a day of shopping in the area's cute little shops and a lunch at one of Georgetown's farm-to-table restaurants.
If you are even moderately interested in white water rafting, then you have to hit a river in Colorado. White water rafting is a perfect activity for any group of adventurous friends, and is wonderful for people at all skill levels. You can also plan ziplining through the same company or a combination rafting and ziplining tour.
One of the nation's best outdoor shopping areas, Denver's 16th Street Mall, is a fantastic outdoor shopping space. Designed by famed architect I.M. Pei, the space is worth seeing for its design elements, alone. Add to that, the outdoor cafes, outdoor shops, pedestrian paths, and connecting pedestrian bridge to the popular LoHi neighborhood, it is a great place to spend the day.
Whether you want to stay in the city and hike somewhere gorgeous like Denver Botanic Gardens, or drive to one of literally dozens of fabulous hiking spots within an hour of the city, hiking is a great way to spend a day in the Denver area. However, altitude sickness is a real thing; we recommend planning any hiking adventures towards the end of your trip, not the beginning!
Here in the winter and looking for snow-sports? Head to one of the local ski resorts. Most of Colorado's well-known ski resorts are located just a few hours from Denver, and the resorts offer shuttles to and from the Denver area if you do not want to drive. Echo Mountain and Loveland Ski Resort are located just an hour away from Denver. Willing to commit to an entire day for your trip, you can head all the way up to well-known ski areas like Vail, Breckenridge, or Keystone. Not visiting during snow season? Don't rule out the ski resorts. Breckenridge has an amazing mountain-top amusement park that is not only tons of fun, but also gorgeous.
Nightlife Activity Ideas
You will hear the Clocktower Cabaret repeated over-and-over as the city's best site for bachelorette parties. Featuring live entertainment that combines a variety of different entertainment approaches, visit Clocktower Cabaret to see comedy, music, burlesque, drag, circus, and dance. They also offer a full bar and kitchen, so you can plan to spend the whole night there.
We love ghost tours for bachelorette parties. Why? They are a campy take on the traditional historic tour, and, because they do not take themselves too seriously, they are a great place even if your group gets a little rowdy. In Denver, Nightly Spirits offers a 21 and up ghost tour pub crawl combo that is a great way to start your night and see the sights.
Bars
Denver is known for having some of the country's best bars, whether you are looking for a diver bar, a hipster hangout, a new brewpub, or a great live music venue. It is impossible for us to name all of the fabulous bars in the city, so our goal is to name a few of the best bars we have experienced and a few that we have heard about and are dying to try. The best thing about Denver is that if you end up at a bar that is not meeting your expectations for the night, you just move along to the next one!
Who does not love a speakeasy? The prohibition-era vibe at the Golden Moon Speakeasy sets the tone for a great night. This place is located in Golden, not Denver proper, but it offers an adorable candlelit sitting room, and booze brought in from the Golden Moon Distillery. A great stop if you head to Golden for a brewery tour.
Some people consider Williams & Graham, not just the best cocktail bar in the trendy LoHi neighborhood, but in all of Denver. This is not the place to go to do body shots and get ugly drunk. Instead, it is wear you head to enjoy cocktails crafted by bartenders who stop by your well-appointed booths to actually ask you questions to get to know you before making you the perfect.
If you are a fan of beatnik culture, then you already know you have to stop by My Brother's Bar while in Denver. A favorite with beat writers like Jack Kerouac, Neal Cassady, and Allen Ginsberg, this watering hole has long been a favorite with a diverse group of regulars, locals, and tourists, alike. There was some fear when the bar changed ownership, but the new owner was a waiter at the original bar for more than 30 years and has kept everything people love about the bar!
Dazzle Jazz is one of those bars on our list, but that we have not visited, yet. The rumor is that it is a great combination of supper club and live-music venue, offering jazz and blues music six nights a week, as well as one of the city's most beloved brunches.
What is so special about a dive-ish bar featuring live blues and jazz, and some basic Mexican food fare? Well, El Chapultepec can answer that question, but only if you visit. If you do, consider yourself in good company; it is often included on lists of the best bars in the country.
The Horseshoe Lounge is everything you love about a dive bar, but without the dirt and grunge. They serve some of the city's best real bar food- none of that gastropub fare, here. Shooting pool, playing the jukebox, all of the best typical dive bar activities are great at the Shoe, as it is known to locals. Plus, with the female owners, it has a distinctly woman-friendly vibe that is very welcoming to groups of out-of-town girls!
Male Strip Clubs / Male Reviews
Boyztown markets itself as a gay male review club, but it does a thriving bachelorette party business. If you are homophobic, it is not the place for you, because there will be plenty of men there enjoying the scenery. What are they (and you) watching? Some really cute dancer with amazing athletic ability; if you have not seen men pole dancing, you will at Boyztown. They do not generally take reservations, but call ahead to let them know that you are planning a bachelorette party and they will not only save your seats, but also help you plan the ultimate bachelorette party night!
Not exactly a strip club, The Scarlet Ranch does offer adult entertainment that might appeal to some of the more adventurous bachelorette parties! An exclusive adult-only private club, The Scarlet Ranch plans about 50 erotic events per year, so they will probably have one the weekend of your bachelorette party. Not every event is good for every group, but you might find one that tickles your fancy.
Where to Stay
Denver is a big tourist city, so finding a place to stay is not really a challenge. They have most of the country's recognizable chain hotels, in a wide variety of price points, located throughout the city, so you can find something to meet your budget and match your expectations. Looking for a more local feel? Try one of these great local hotels:
Hotels
The Maven at Dairy Block might seem like an odd name for a hotel, but this centrally-located four-star hotel is a favorite with all types of travelers.
Denver's Ramble Hotel is another tourist favorite. This well-appointed hotel has a gorgeous lounge area, well-appointed guest rooms, and three in-hotel restaurant options.
The Gallery Residences are a hybrid hotel/condo property. With apartments sleeping two or more, they offer kitchen facilities, cookware, dishware, and utensils.
View all Available Hotels in Denver
Rental Houses
While hotels are a great travel option, they are not always the best choice for a bachelorette party. Looking for a place where you can hang out with a larger group with a designated party space and plenty of freedom? Consider renting a home instead of a hotel. Vacation homes are often cheaper per person than hotel space, can offer a lot of luxury, and let you experience the city like a resident.
If you do decide to go with a whole-house rental, the one thing you are probably dreading is having to either bring food with you or hit the grocery store once you get there. Fortunately, those days are long gone. Pick a service like Instacart and you can choose from local supermarkets, shops, and even liquor stores, and have your whole order delivered to your rental home. The service costs a little money, but is a great way to have a fully-stocked home without having to spend any of your vacation time actually having to do the shopping.
It used to be challenging to find reliable vacation rentals, but with services like Airbnb.com, Homeaway.com, and VRBO.com offering rentals and reviews, you can find a space that is great for you and your guests. Here are some of the best Denver area properties we have found:
Airbnb
This three-bedroom loft is a great bachelorette party space. A historic space built in 1880, but totally updated for the modern world, this loft is great for the smaller bachelorette party.
This six-bed townhouse is located in the popular RiNo district. It offers three floors of living space and a rooftop deck. Highly reviewed, this space is known for its cleanliness and all of its new amenities.
This five-bedroom Victorian home is almost 100 years old. Charmingly appointed, its decorations may veer towards cutesy/charming, but is a favorite locale for women looking for a girls' weekend.
If you decide to rent a property on airbnb.com, make sure you sign up with our link which will give you $40 OFF your first reservation.
View all Denver Rental Properties on Airbnb.com
VRBO
This five-bedroom house has four private bathrooms, making it a great living space for a large group of women. It also has all of the luxury appointments, including high-end mattresses, you would expect from a high-end hotel, and all of the comforts of a cozy family home.
This charming Victorian home is as adorable on the inside as it is on the outside. It has three bedrooms, can sleep up to 10 people, and is located near Denver's great attractions. Let the property owners know ahead of time, and they'll have the in-garden hot tub ready for you to use during your visit!
Looking for a place where you can relax and enjoy your downtime? Then this well-appointed Wash Park area house might be the one for you. It has a hot-tub, an in-house game room, and three bedrooms that can comfortably sleep up to 10 guests.
View all Denver Rental Properties on VRBO.com
Where to Eat
Breakfast / Lunch / Brunch
Denver Biscuit Company– The name says it all. This biscuit-based diner has several locations in Denver and another in Colorado Springs, but don't think you are going to find a chain restaurant when you walk in the doors. Instead, you are going to find biscuits so good that they have been featured on several TV shows, served up hot and fresh throughout the day. Everything is delicious, but we are biscuit traditionalists, so we like their biscuits and gravy; they even have a vegetarian version!
Four Friends Kitchen– Another southern-inspired restaurant, Four Friends Kitchen has two locations: University and Stapleton. Frequently busy, these popular locations do not take reservations, but they do have a mobile app that lets you get in line on your phone. We usually do not recommend seafood if you are not in a coastal town, but we would be remiss if we did not recommend the crab and fried green tomato benedict.
The Breakfast King– There is something about a diner breakfast that always hits the spot, and this 24-hour restaurant will serve you the perfect breakfast, whether it is 8 in the morning or 8 at night. They even offer 24-hour delivery of delicious breakfast food, which is perfect if you've had a long night of drinking, want a great breakfast, but should not and do not want to be driving anywhere. You can't go wrong with the country fried steak breakfast, but vegetarians will find the vegetarian omelet equally satisfying.
Royal Rooster– Okay, so you have to love chicken for the Royal Rooster to make it onto your must-eat list, because the menu is mainly chicken sandwiches. That said, go there and eat their French Rooster, and if you weren't a fan of chicken sandwiches before you walked in, you will be when you walk out. This is not a vegetarian-friendly place; think pork fat fried French fries and bacon add-ons, but we think you'll love kicking back with a Mexican Mule, a great sandwich and the most decadent fries around! 
ChoLon Bistro– While you might not think Asian food when considering Denver eateries, you probably should. In fact, Denver, like many locations that got their start in the mining rushes, has a long history of Asian-influenced culture and cuisine. ChoLon nods at that heritage, but offers a fully modern take on Asian dining. The soup dumplings and the Korean fried chicken sliders are both almost legendary in the Denver area. 
D'Corazon- If you are not from the southwest, then you may not understand that folks from California down through Texas can get mighty particular about what you call Mexican food. Mexican food on the California coastline is very different from Tex-Mex, and all of that tastes a little different than the more Native-American influenced Mexican cuisine you find in Colorado, New Mexico, and Arizona. So, for us to recommend a Mexican restaurant, it not only has to be good, it has to be so good that it transcends local tastes and offers just plain damn good food. D'Corazon does. They call their carnitas the best in town, and they aren't wrong, but if you are heading there for lunchtime, we suggest a lunch combo. Some people love mole, some are not fans of it, but if you love this traditional savory chocolate sauce, the chicken mole enchiladas are sublime. 
The Squeaky Bean- This farm-to-table restaurant offers a seasonal menu of consistently fresh offerings. More vegetarian and vegan friendly than many of our other choices, we like the pickled veg plate and the butternut curry, though meat-lovers could do a lot worse than one of their exotic-meat burgers.
Dinner
Frasca Food and Wine- If you have been looking into Denver's dining scene at all, then you have already heard of Frasca. Often listed among the very best restaurants in the country, this Italian eatery is actually located in nearby Boulder rather than Denver itself. Would we really recommend a trip to the 'burbs for dining for your bachelorette party? Generally, the answer is no, but we make an exception for Frasca. Make sure you get reservations, or work with the restaurant to host your big bachelorette party event night for something truly amazing, because this place is busy. We recommend splurging on the traditional tasting menu with the wine flight; after all, Frasca is known for its wines as much as for its food.
Blackbelly Market– If you want your food locally sourced, sustainable, and delicious, then Blackbelly Market is the place to eat, even if it means another trip to the burbs. You will want to work with them beforehand to schedule any larger groups, because the restaurant is relatively small, and if you want any meal other than dinner they can provide you with take-out options that exemplify the very best in small-group catering. Like any farm-to-table restaurant, it is hard to make specific recommendations at Blackbelly because their locally-sourced menu means that it is constantly changing. However, personal favorites from past visits include crispy pig ears and Boulder lamb. Rented a house and want to cook one evening? Visit their butcher shop for some of the freshest, most inventive whole-animal butchery in the state.
New Saigon– What does it take to be named the best Vietnamese restaurant in Denver for more than three decades? Eat at New Saigon and you will know. Literally everything on the menu is fantastic if you are a fan of Vietnamese food. If you are not already a fan, this place is a great way to try it out. For the uninitiated, Vietnamese food offers French-influenced Asian fare that uses fresh ingredients to create decadent, flavorful foods. Looking to try it all? Then get their combination plates to share. Want a more social dining experience; try a hot pot (fondue) and cook your meat yourself.
Guard and Grace– Denver is certainly a cowboy-influenced town, so you expect to find at least one steakhouse on our must-eat dinner list. However, Guard and Grace is not your daddy's steakhouse. Instead, this modern take on the steakhouse offers a sparely elegant interior, great wines, and absolutely top-notch meats. You cannot go wrong with any of their steak offerings, but we think the Colorado rack of lamb might actually be the best thing on their dinner menu.
When to Go
Best Time
This is really an impossible question to answer. If you are a fan of winter sports, then you want to travel to Denver from November through March. If you want hiking, river rafting, or mountain biking, then May-October is when you want to visit. It really depends why you are visiting the city, so make your plans accordingly.
On a Budget
June through August are Denver's busiest months, so they tend to be more expensive. Visiting outside of that time period offers a more budget-friendly opportunity, and we think the shoulder months in late spring and early fall actually offer the best tourist opportunities because you get to experience some of the crispness of the mountains, while still having the gorgeous outdoor weather that makes for great hiking, biking, and rafting experiences.
Worst Time
We are going to call November and late March the worst times to visit Denver. That is not because they are bad, but because fluctuations in weather may make it impossible to reliably plan either winter or non-winter sports at that time and can make packing appropriate clothing a nightmare. That said, with 300 days of sunshine and some of the country's most amazing scenery, regardless of season, there really is not a bad time to visit Denver.
Current Weather
What Else
Big Events
Grandoozy– Denver's largest music festival happens in September and this is its first year. It would be a great time to travel there and see if Grandoozy really is going to be the Coachella of the Rockies. With inaugural headliners like Kendrick Lamar and Stevie Wonder, it seems entirely possible.
Aspen and Vail both host film festivals in early April. While outside of Denver proper, these festivals get a lot of industry buzz, and would be a great starter or cap to a film buff's bachelorette. In fact, since they usually open on opposite weekends of the same week, a film loving group could plan a longer stay in the area and catch both of these festivals, and cap it off with the Women + Film festival in Denver.
Campout for the Cause is usually late May or early June. How to describe this event. It's camping, it's a jamfest, it's bluegrass music, and it's for charity.
Colorado Shakespeare Festival– so, we're Shakespeare nerds. It might not be hip to love the Bard, but Boulder has long-been the site of one of the country's most highly respected Shakespeare festivals, offering plays in indoor and outdoor venues all summer long. A step outside of traditional bachelorette entertainment, but the perfect match for some groups.
Items to Pack
What to bring to Denver is really heavily dependent on the season, though with summertime low temperatures averaging in the upper 50s, you are going to want at least a light jacket with you year round. Being in the mountains means temperature swings anytime of the year, so make sure and bring packable layers.
One thing that people often forget when coming to Denver is sunscreen. They see the cooler temperatures and forget how the thinner atmosphere and high altitude mean plenty of sunshine, especially if you are hitting the slopes or planning other outdoor activities. We recommend Neutrogena's Beach Defense water and sun sunscreen with a stick applicator for easy reapplication on the slopes or the water: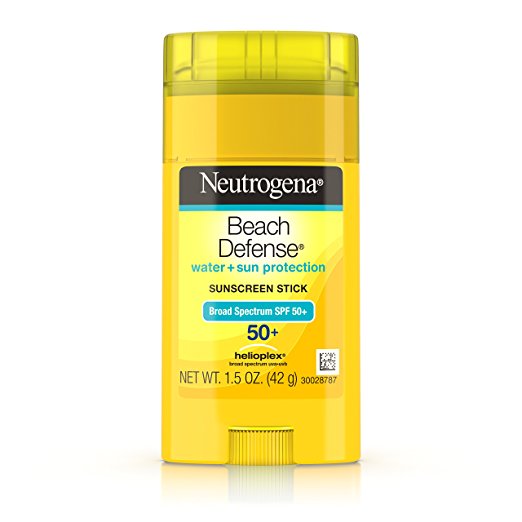 Along the same lines, do not forget a pair of sunglasses. Actually, a couple of pairs of sunglasses. If you are planning plenty of active outdoor sports, then you might lose a pair or two, so you want to bring spares. At just over $10/pair, these highly rated Venusvi Polarized Aviators protect your eyes, help you look good, and are affordable enough to bring plenty of spares: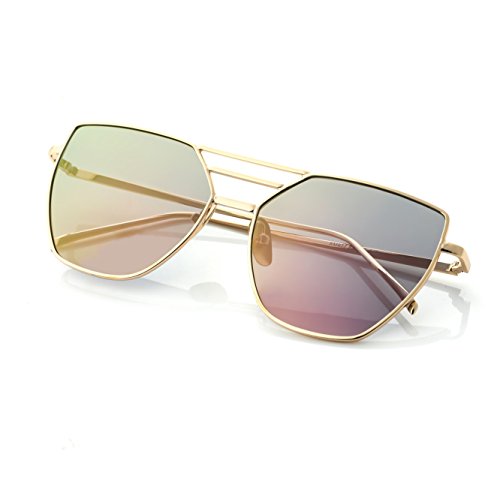 Itinerary
After eating an early-morning breakfast delivered from The Breakfast King, head out for a day of river rafting and zip-lining. Lunch will be included in most combination packages, but expect to be starving after a long day of hard exercise and crisp mountain air, so give yourselves time to get cleaned up after your trip, but reserve an early dinner at Frasca Food and Wine. Visiting in the summertime? Since you are already in Boulder, enjoy an early evening play at the Shakespeare Festival, then head to your planned night of naughty entertainment at Boyztown.
Extracurricular Activities
Pot is legal in Denver, so you can get your extracurricular activities without being illicit. However, be cautious. Surrounding states that have not legalized make traffic stops specifically aimed at stopping folks leaving Colorado with a little "mountain high" in their cars.
Other Tips
There are so many reasons to visit Denver, but we cannot pretend that legalized recreational marijuana is not one of the reasons that it is becoming an increasingly popular destination for bachelorette and bachelor parties. It is a way for people to get a little wild without worrying about getting on the wrong side of the law. Just make sure you know your employer's drug testing policies prior to indulging; just because it is legal in Colorado does not mean you can't get in trouble for having it in your system in other locations.
Hashtags
#MileHighParty
#ColoradoChicks
#BacheloretteBeerTour
Bachelorette Party T-Shirts
T-shirts are a great way to identify your group and provide inexpensive favors for a bachelorette party. Denver-specific shirts are hard to find, but you can find some themes that will work well for a Denver bachelorette party: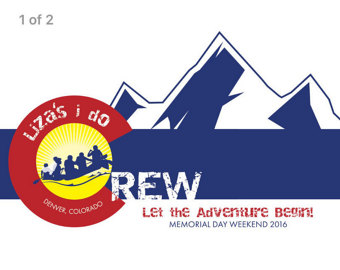 This custom-designed digital file lets you print your own Denver-themed bachelorette party t-shirts.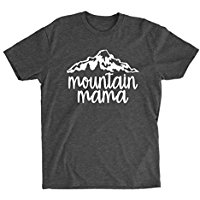 Consider customizing the back of these Mountain Mama t-shirts for truly unique bachelorette gear!
Will camping be part of your mountain plans? Then these glamping bride and bridesmaid shirts will be perfect for your crew!
Why Go
Denver is the country's newest "it" city, so it is no surprise that it is popping up on the radar for bachelorette parties. Beautiful weather, stunning outdoor activities, craft breweries, some of the country's best dining, and legalized marijuana. What is there not to love about Denver?
Star Rating
Conclusion
We are fans of the Rocky Mountains, but think that some of the more rustic locales would not be ideal for bachelorette parties. Going to Denver, you get all of the beauty of some of the country's most stunning natural scenery, the opportunity to participate in amazing outdoor activities like whitewater rafting, and the best of a world-class big city. If you do not go there for your bachelorette party, we suggest you make up another reason to visit Denver, soon!