Plan the Perfect Quarantine Bachelorette Party (Covid-19 Edition)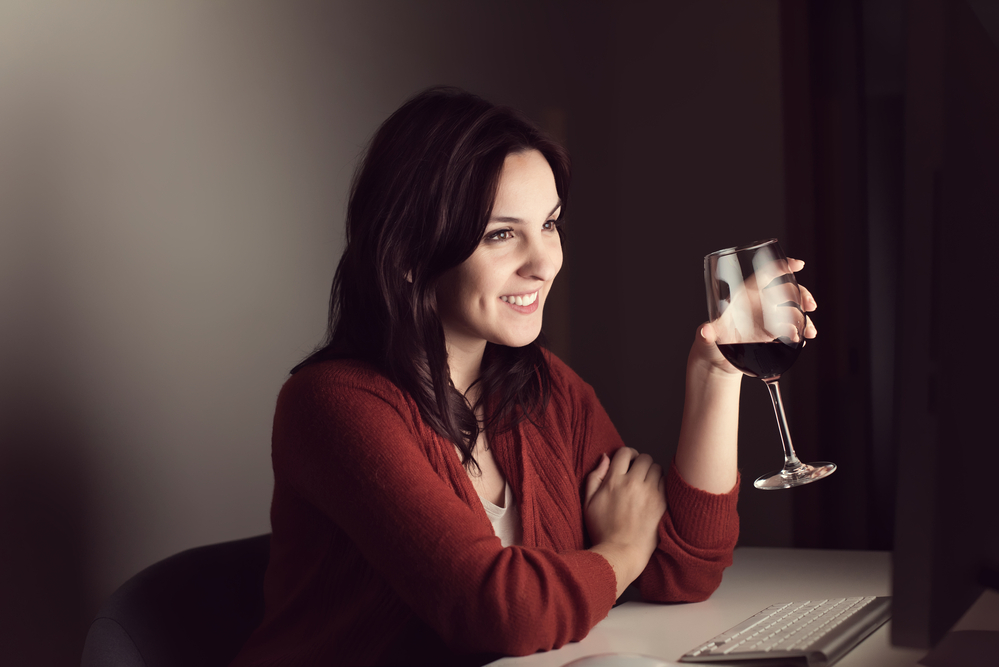 This post may contains references to products from one or more of our advertisers. We may receive compensation when you click on links to those products or services. Please also consider
donating to our website.
Pandemic got you down? Being stuck at home all day, trapped inside due to the quarantine, can turn a smile upside-down. While keeping your family safe will always be your top concern, you also have a wedding to plan and before that, your bachelorette party. A quarantine bachelorette party? Yes.
Read on for some tips for planning the best quarantine bachelorette party.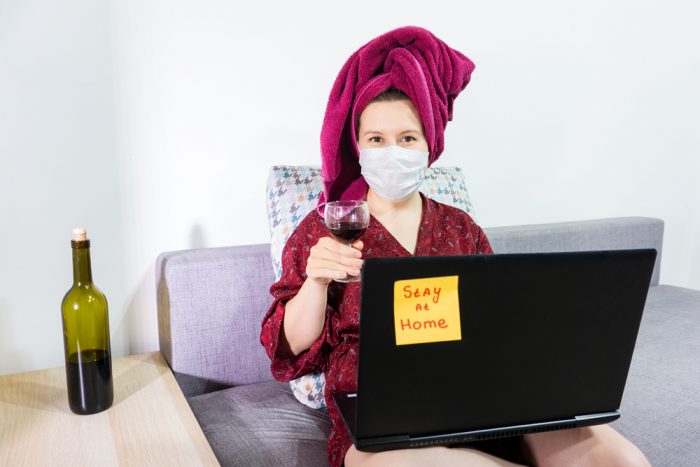 Love in the Time of COVID
A quarantine bachelorette party would be far more memorable than the one you had originally envisioned. Think about it: when you show the photos to friends and family later on, even the people who were not there will remember where they were hunkered down during the COVID-19 pandemic.
Zoom Bachelorette Party
One of the best options for hosting a quarantine bachelorette party is Zoom.
Zoom lets you host online meetings with full video and audio options. It's customizable, meaning you can control the way your Zoom meeting looks and feels for your guests.
One way to customize the look of your quarantine bachelorette party is to use a virtual background that represents the tone and style of your event.
You can use what are known as "breakout rooms" for playing games that involve smaller teams or for fostering ice breaker chats among guests.
Especially helpful for planning your quarantine bachelorette party is the way Zoom has scheduling and calendar options for you and your guests.  You can use the Zoom Scheduler Extension for your party planning needs.
Zoom also has a great Waiting Room feature. The waiting room ensures that only people who were invited can come to the party.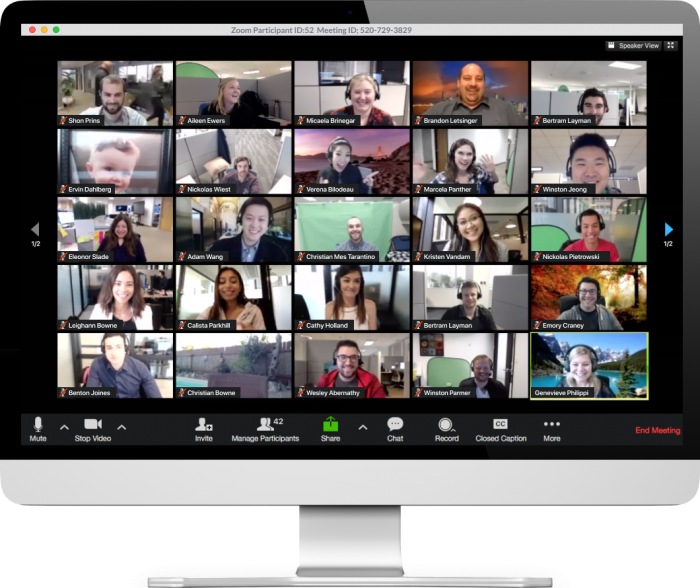 Download the Zoom client
You can use the web portal, but hosting events is easier when you have the desktop client.
Download Zoom for Mac.
Download Zoom for Windows.
Download Zoom for ChromeOS.
Download Zoom for Linux.
Quick Zoom Tutorial
Schedule the event. Assuming you are already registered with Zoom and filled out your profile, the first step you would take to create your quarantine bachelorette party would be to schedule the event.
To schedule your party, log in online to Zoom. From your control panel click Meetings—>Schedule a Meeting.
Enter date, time, and any appropriate settings.
Zoom recommends joining a Test Zoom Meeting to get used to the application and its features.
Start your Zoom Quarantine Bachelorette Party.
To have the best quarantine bachelorette party, familiarize yourself with Zoom thoroughly. Have a friend walk you through it if you need to, so your party is polished.
Virtual Bachelorette Party
Party planners can create a fun event no matter what happens. Online events have their own pros and cons, which you can work with while you are planning your quarantine bachelorette party.
Remember, even if you were not in quarantine, things could go wrong that potentially spoil your event. Having a Zoom or other virtual event is not the end of the world and could end up being much better than a poorly planned or lackluster in person event. Therefore, use this as an opportunity to think creatively about how to engage your guests.
Here are a few ideas tailor-made for quarantine bachelorette parties. Some of these ideas would only be possible in these types of circumstances, so have fun and enjoy!
Engaging Your Guests
The most challenging part of a virtual bachelorette party over an in-person one is engaging the guests. Without physical contact, guests can feel like they are not really connected with one another.
The tendency may also be to only half pay attention to the party. Because a quarantine bachelorette party is online, guests could potentially be doing other things while "attending" the Zoom meeting. You want to keep your guests engaged. Here are some tips that might help you.
Order all the guests matching clothes or accessories. Doing this will create a sense of shared purpose when everyone joins the virtual event. Be creative—you can make it a onesie party, or a fetish party.
Because your bachelorette party is held during the time of COVID-19, you could send guests commemorative masks.
Invite a special guest or inspirational speaker. Hiring a professional speaker to inspire your guests is one way to engage them, and make sure they show up on time.
Hire a live musician or DJ. Your guests would be impressed if you hired a musician they liked or a favorite local DJ.
Send the guests props for virtual party games. There are a plethora of games you can play while in the Zoom environment. Games that involve some kind of prop helps keep everyone even more engaged. For example, you could send all the guests clues to be used in a murder mystery.
Send guests cocktail kits, or cannabis kits where legal. Your friends will love it.
Ask friends to share a poem, artwork, or anything that represents their friendship with you.
Form teams. If you throw a large quarantine bachelorette party you may have friends from different social circles. Zoom makes it easy to take care of the introductions, because you can form teams and even have breakout rooms where the teams can collaborate.
Virtual Bachelorette Party Games
Scavenger hunt. An online scavenger hunt can take on many forms. For a quarantine bachelorette party, you could send guests a list in advance with items they need to find. The items could represent memories they shared over the course of your friendship or they could just be silly things that keep the guests engaged.
You can also form teams to play in the scavenger hunt. You could offer prizes to the person or team who collected the most items.
If you want to create a sophisticated scavenger hunt, it is a good idea to weight each item on the list depending on how hard it is to find. For example, the participant would get more points for locating Thai fish sauce than ketchup. A point system keeps the hunt challenging.
Murder mystery. Although murder mystery games have become cliche, they can always be fun if they are kept fresh and interesting. One way of embedding a murder mystery into your bachelorette party would be to base it on the game Mysterium.
Conversational or relational activities. Have friends share their favorite photo of you and describe the moment. Or have them roast you. Instead of a competitive game, you could ask your guests to participate in a more intimate exercise such as these.
Your guests are your friends, and they know your life is about to dramatically change once you get married. Therefore, it can be meaningful to have your friends participate in activities that build intimacy, allow for vulnerability, and foster trust.
Truth/dare. A throwback game is always fun, and this one is simple to play online.
Virtual spa, yoga, or meditation. For a different take on the quarantine bachelorette party, create a spa for your guests. You can send them some products beforehand so everyone has the same products—plus party favors to remember you by. If you have friends who are so inclined, you could also offer brief yoga and meditation sessions to set the tone of your quarantine party.
Dance party. You can host your own online dance party easily by creating a playlist. It's not the same as dancing in the same room, but it's better than not dancing!
Talent show. Invite guests to perform their best parlor tricks.
Then again, you can always take traditional bachelorette party games and add a virtual twist to them 🙂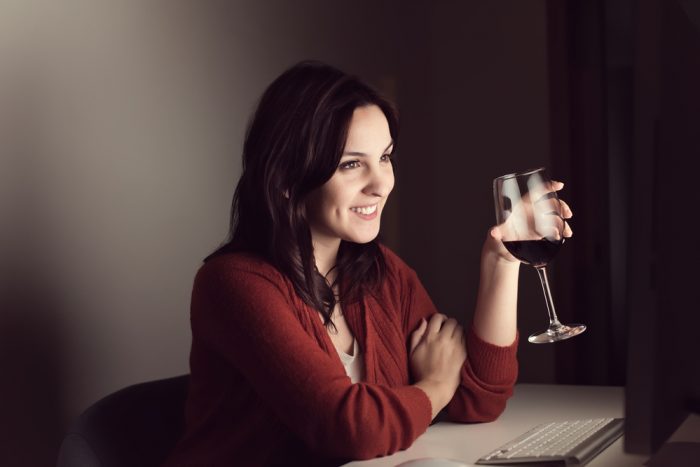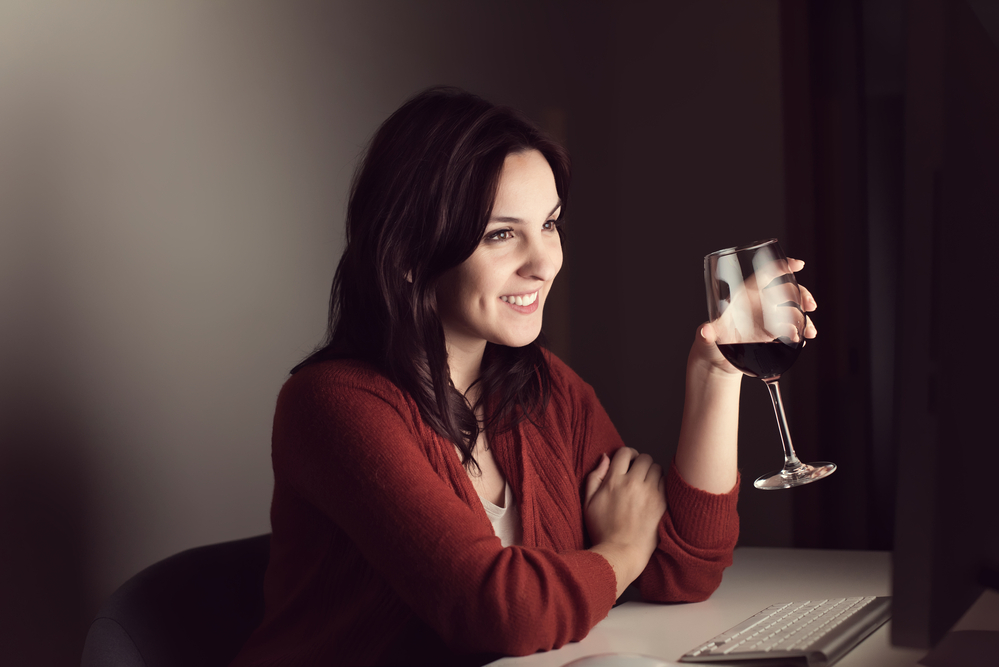 Benefits of a Quarantine Bachelorette Party
Health and safety. Obviously the first reason you want to have a quarantine bachelorette patty is
Cost savings. Besides health and safety, a quarantine bachelorette party offers you opportunities that a standard party would not. For one, you are going to save a lot of money. Not it is not the party you imagined you would have, but now you can put aside what you would have spent.
Invite as many friends as you want. When throwing a traditional bachelorette party, you will usually have to put a cap on how many people you invite. This is even more true during COVID times. With a Zoom or other online quarantine bachelorette party, there is no limit to the number of people you can invite into the virtual space.
This means fewer disappointed friends, a broader social circle, and perhaps a few more gifts too!
Make it memorable. Having everyone wear a mask or even HAZMAT suits could keep the quarantine bachelorette party fun.
A definite date is good for you and your guests. Some people have cancelled or postponed their bachelorette parties due to COVID-19. Many did not realize that they could plan a quarantine bachelorette party. If you did not know about Zoom and other options for online meetings, then you might not have considered a quarantine bachelorette party. Likewise, you may not have known how you could make a virtual party fun for your guests before you came across the tips in this article.
Instead of postponing yours, have a quarantine bachelorette party because you will avoid disappointing or frustrating your guests. Changing plans on people can be annoying. When you simply switch the party to an online format, everyone can keep the same dates in their calendars. It is polite for your guests, and doing this might even help you keep your wedding plans on track.
You can have two parties. After quarantine is over and life slowly returns to normal, you will have the opportunity to get together in person with some of your best friends. Maybe you will go on a trip together, or just go out all night. Whatever you decide, it might be better to have one large bachelorette party on Zoom and another one planned for a small group of your closest friends.
You can still have photos and other tangible memories. Using Zoom or any other online platform for your quarantine party, you can take pictures, save the video recordings, and more!
Conclusion
Quarantine during COVID-19 challenges us to be more creative in our lives. Large gatherings are not possible now, and nor is travel. Rather than cancel or postpone your bachelorette party, just move it online. You may find that you prefer the virtual party because you can invite more people, save money, and actually have a lot of fun.
Plus, with a virtual bachelorette party you can invite people who live far away and who would not have been able to fly out even if there was no pandemic. Let the pandemic help you create interesting memories. One thing is for certain: a quarantine bachelorette party will be one to be remembered! It will stand out from the rest.