Best Bachelorette Party Destinations in 2023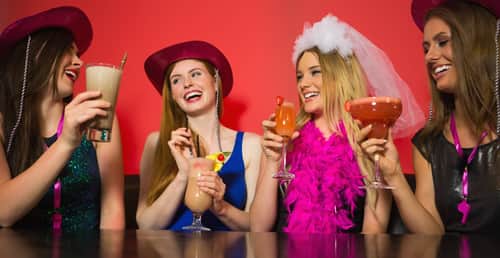 This post may contains references to products from one or more of our advertisers. We may receive compensation when you click on links to those products or services. Please also consider
donating to our website.
There are so many great places to travel for your epic last fling before the ring that we admit it was difficult to create our list of best bachelorette party destinations in 2018. We considered a number of different factors when creating the list including: ease of travel to the destination, affordability, and of course how much fun it is. You will see that many of our top destinations are in the U.S. or the Caribbean because we took travel and affordability into consideration. However, no place made our list of best bachelorette party destinations unless we thought that it could provide you with the bachelorette party of your dreams.
Best Bachelorette Party Destinations
Nashville, Tennessee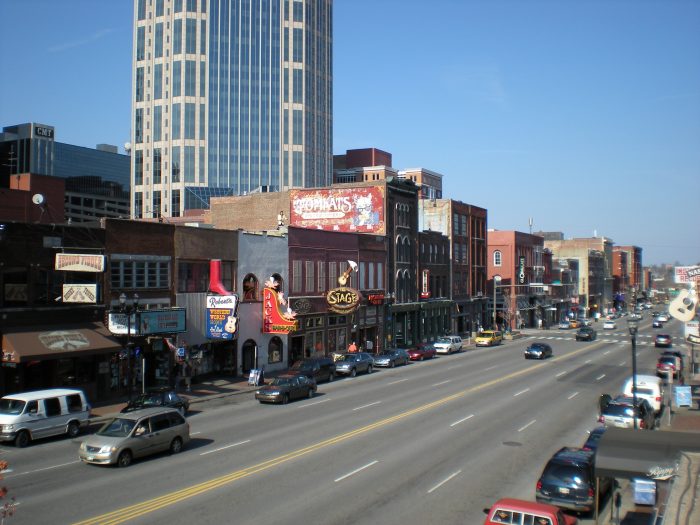 You may have heard Nashville referred to as the Vegas of the South because of its 24/7 party vibe. We are so in love with it and the big city with small-town feel that we are going to go ahead and call Nashville number one in the top bachelorette party destinations in the United States. Why do we love Nashville so much? Broadway Street's honky tonks guarantee you a great time at night and feature the number one ranked honky tonk in the entire world. The city has amazing spas. The surrounding countryside is scenic and offers wineries and similar day-trips. The hotels are luxe, while still being affordable. Finally, the food is delicious.  A bachelorette party in Nashville is an amazing choice and one you will remember for the rest of your life.
You and your girlfriends have to go to Tootsie's Orchid Lounge at 422 Broadway. It has been judged the number one honky-tonk in the world, as well as one of the best overall bars in Tennessee. How can it make the number-one honky tonk claim? Well, just consider that music icons from Patsy Cline to Kid Rock have made their appearances at Tootsie's. Drinking, dancing, music, and fun are guaranteed at Tootsie's.

---
Montego Bay, Jamaica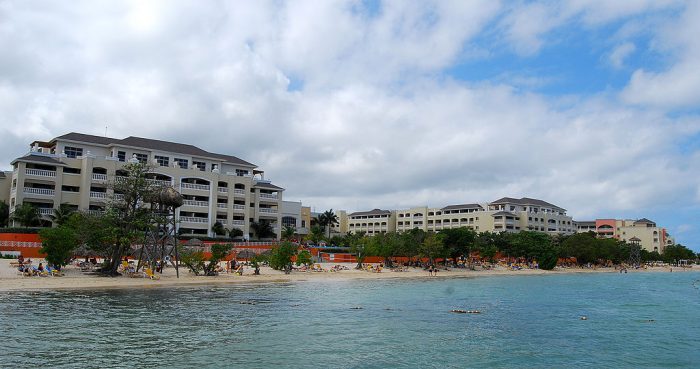 There are so many things to love about Montego Bay, Jamaica, that it hard to settle on one. We are going to say it's the sunsets for us. There are a ton of resorts in Montego Bay that allow you to vacation without ever leaving the property. The range of things covered at an all-inclusive varies from resort to resort, but you can expect that one-price-fits-all fee to cover your food, drinks, and many on-resort activities and non-motorized water sports.  The pricing makes it easy to plan the trip and know exactly what you'll spend.   In fact, we are going to call Montego Bay our favorite bachelorette party destination for those seeking an all-inclusive destination. Pick a resort and let them worry about the details.
One of our favorites for bachelorette parties is Breathless Resorts. They offer a Last Fling before the Ring bachelorette party package that starts with a welcome bottle of sparkling wine, includes a spa day, a catered late night in-room tapas party, group photos, and more. If wedding planning is overwhelming and you just want to be pampered for a few days, Montego Bay is the place to go for your bachelorette party.
---
Cabo San Lucas, Mexico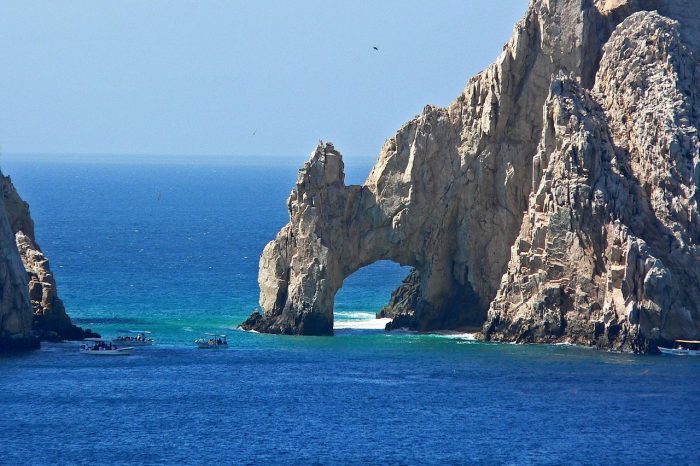 We say Cabo San Lucas, but the tourist destination known as Cabo actually consists of two towns: Cabo San Lucas and San José del Cabo. These towns are about 20 miles apart and transportation between them is easy to find.  They also offer two different types of vacation experiences, and which one is right for your party depends on the type of party you want to have.  Looking for a wild party and amazing nightlife? Then pick Cabo San Lucas. Want a more cultural experience? Then, San José del Cabo is the choice for you.
We try to avoid being trite when possible, but if you are headed to Cabo, especially for the first time, then you have to hit Sammy Hagar's iconic bar Cabo Wabo. Yes, we know you can find it in other locations, now, too, but they don't compare to the original. High quality live music and a constant party make it a great place for that one night you make the bride strap on her tiara, proudly display her "bride to be" sash and dip a penis lollipop in her drinks.
---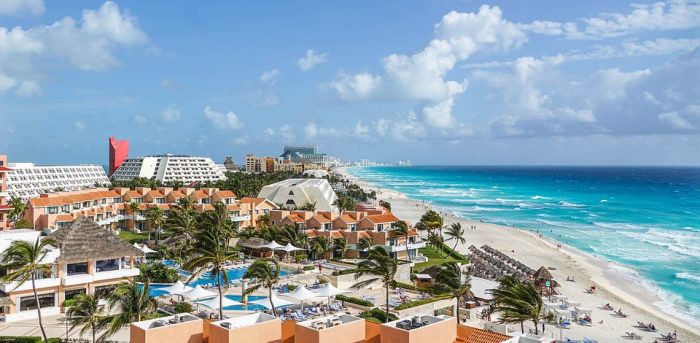 Swim up bars at luxury resorts overlooking gorgeous blue waters at costs that mean you can afford an entire weekend in Cancun for the price of what you'd pay for a night in some other bachelorette party destinations. Add in a bunch of affordable flights from just about everywhere in the United States and you'll quickly see why Cancun is such a popular bachelorette party destination; the trip offers more bang for your buck than any other international bachelorette party destination.  Affordable, gorgeous, and a constant party?  What's not to love? Well, actually, that depends on your group. Are you a bunch of party animals? If so, Cancun is the place for you. Hit Senor Frogs, then check out Carlos N Charlies. Yes, you'll be surrounded by a bunch of partying college-age kids, but, if you are down for a wild good time, you're going to find it in Cancun. In fact, if you decide you want to have that last wild-girl moment, we are going to suggest you head to Mandela Beach Club and sign up for its bikini contest or just enjoy the beach party. Yes, it's going to feel like you're on spring break, again. That's not a bad thing.
---
Cozumel, Mexico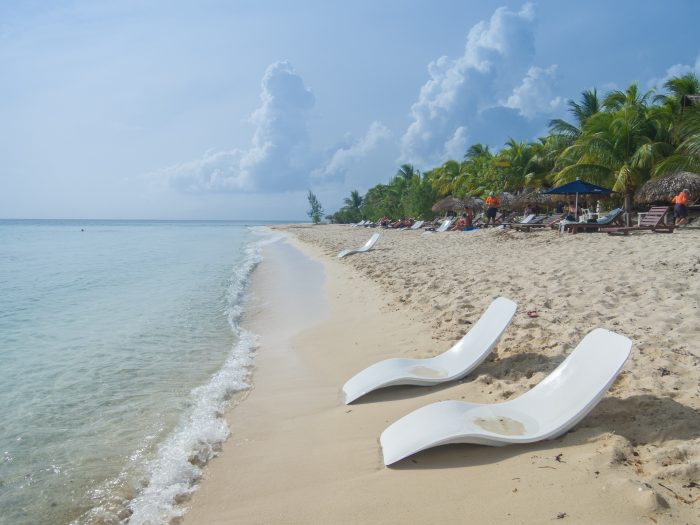 If you choose a cruise for your bachelorette party, you might visit Cozumel, but the town is also a great stand-alone bachelorette party destination. It has a great party feel, but also manages to convey a small-town sleepiness that makes it seem a little less like a tourist town, even though it is totally a tourist town. It's a great place if your bachelorette party group includes several people who have not previously traveled outside of the United States, because you get a taste of the exotic but the comforts of a town that is totally catering to you.
There are so many great things to do in Cozumel that we think a bachelorette party should book the Cozumel Bachelorette Party Tour. This tour for up to 41 people is in an air conditioned bus that takes you to three of Cozumel's iconic bars. Each bar treats you to a free shot of their house specialty drink. These beachside locations allow you to party, stroll the beach, or just relax in a hammock, till it's time to head to the next destination. Your final destination is the Jose Cuervo Tequila Tasting Lounge.
---
New York, New York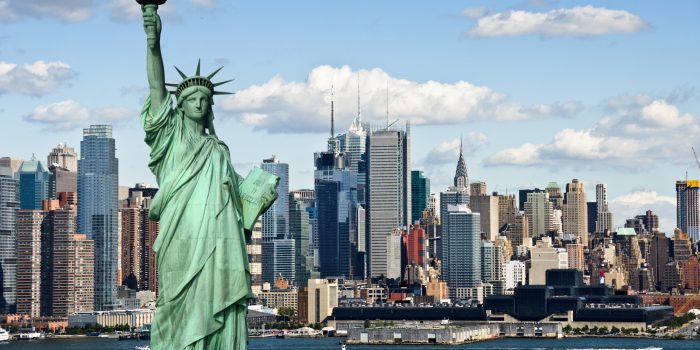 New York is such a huge city with so many things to do that you can tailor your NYC bachelorette party to your group and have an experience that is totally different than anyone else's bachelorette party.  We strongly suggest at least one Broadway show, especially if you will have Big Apple first-timers in your group.  The New York nightclub scene is amazing, but you will want to make reservations ahead of time if you have any clubs you think are musts, because everything in the city is crowded.  From a planning perspective, this means you need to plan ahead for a great New York City bachelorette party; you need to get tickets to shows ahead of time and may even need to book months in advance for must-see shows or some of the city's best restaurants.  In fact, New York City is one place where an insider's help can really make the difference in getting the custom party experience you want. 
However, what we hear from groups of bachelorettes visiting New York City is that they want a Sex and the City style experience.  We don't know where to find Mr. Big, or, frankly if you'd even want to find him.   However, we do know that if you head over to Onieals with your girlfriends, you can linger over drinks and delicious food while talking about boys, just like Carrie and company. 
---
Miami Beach, Florida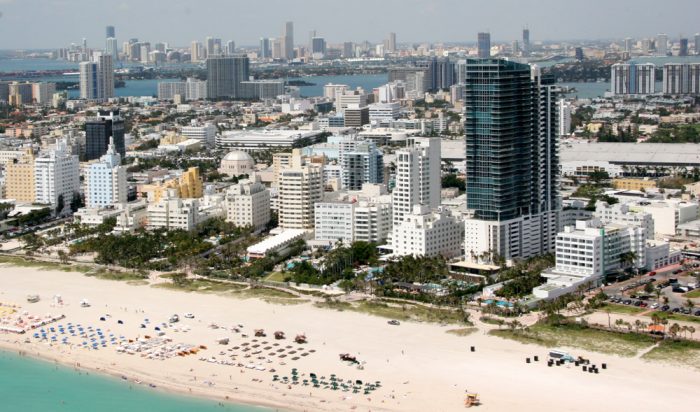 South Beach, Miami Beach Florida might be number one in our top bachelorette party destinations in Florida and number two, second only to Nashville, in our top bachelorette party destinations in the South. Do you love gorgeous beaches? Are you a fan of high-end cuisine? Do you like to hang out at exclusive nightclubs, surrounded by gorgeous people? Do you want an international feeling without leaving the United States? If you answered yes to those questions, then Miami Beach, Florida is your bachelorette party destination.
Of all of the great places in Miami Beach, our favorite is a funky spot called Do Not Sit on the Furniture at 423 16th St. This place can't decide whether it is a nightclub, bar or art gallery. Lights down low, it's got the feel of the best underground party. Lights up high, the arty décor, alone, is worth the trip.
---
Atlantic City, New Jersey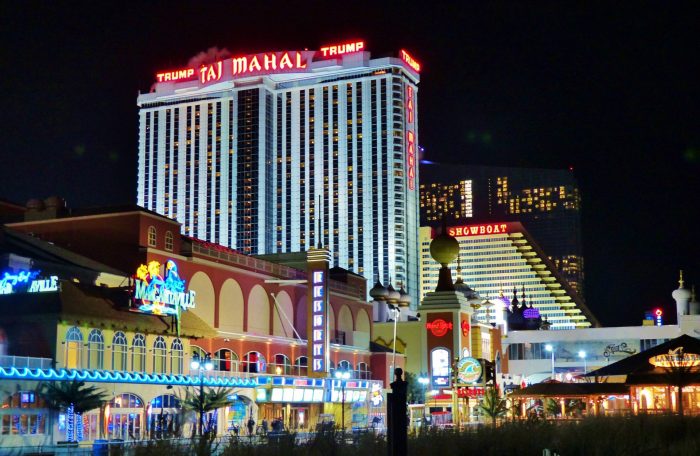 We bet Atlantic City wasn't even on your radar for bachelorette party destinations. Since it began its decline from its mid-century heyday the city has had a seedy reputation that has made some travelers leery of it. However, if you actually visit Atlantic City, you find that while it may be a little run down at the heels in some places, the tourist areas are far less seedy than you'll find in other more popular cities.  In fact, it is a wonderful destination that has a ton to offer without the crowds of many other popular destination cities.  What does Atlantic City have to offer you? Gambling, drinking, great dining, and a pretty neat boardwalk on a stretch of beach that is surprisingly pretty for a North Atlantic beach. Prices are affordable, it's within driving distance of all of the Northeast, much of the East Coast, and much of the Midwest, and you won't deal with the crowds you'll find in some other spots. We consider it a hidden gem.
---
Havana, Cuba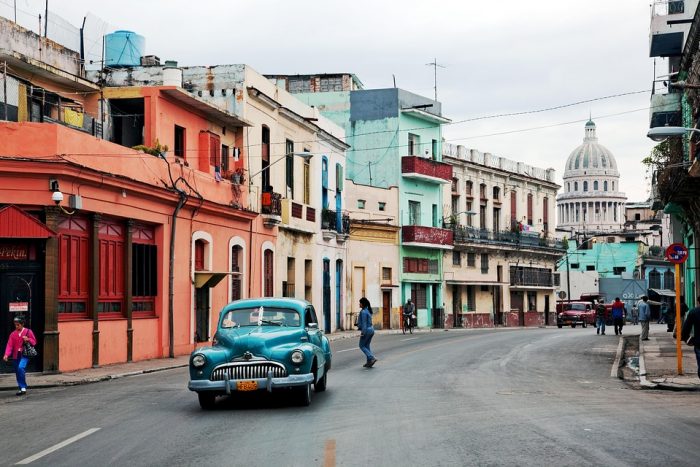 Just opened to American tourism, Havana still has an air of mystery. Because of that mystery, you might think we'd only suggest it for seasoned world travelers, but you can actually hit Havana as a cruise destination from Miami, making it one of the most accessible exotic locales in the world. Of course, no trip to Havana would be complete without a trip to the Cabaret Tropicana. It's show, a mix of Cuban folklore, music, and dance, tells you why the Copacabana was only the hottest club north of Havana.
A communist country, Havana doesn't have the level of private business that most tourist destinations have. They do have an emerging private restaurant scene and La Guarida is probably the best of the best. It's where stars like Sting dine while on the island. Make a reservation before your trip and don't be alarmed by the run-down exterior of the building.
---
Montreal, Canada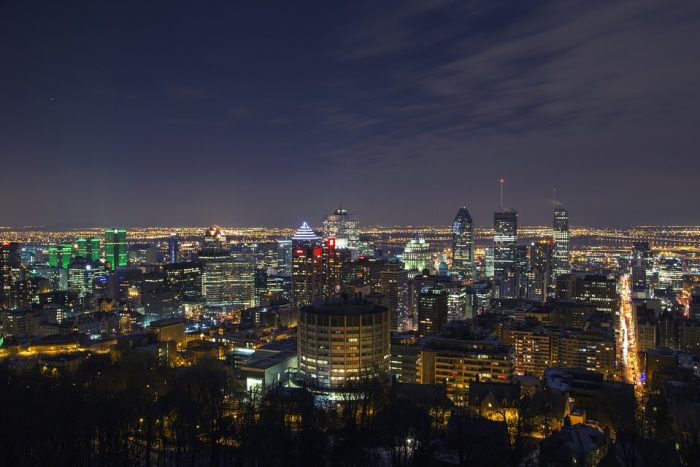 Looking for a destination with a European feel, without the jet leg or the cost of an overseas ticket? The let us suggest Montreal. Between the great food, innovative bars, and world-class nightclubs, we think of Montreal as the Paris of North America.
Ironically, our favorite place in Montreal doesn't have a European or even a Canadian feel. Instead, it has a South American feel; we think Copacabana is the best Latin bar in Montreal. Featuring three large bars, a multicultural crowd, and upscale urban décor, it is best known for epic parties over long weekends. Go there to dance, learn to dance, or even just people-watch.

---
Fort Lauderdale, Florida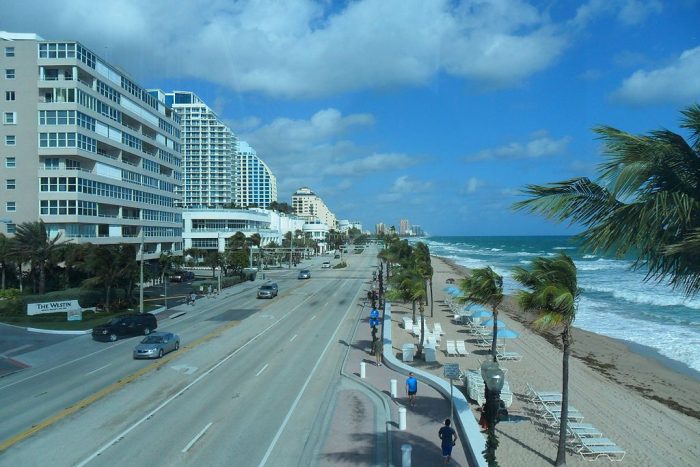 Fort Lauderdale is one of those places you either love or hate. Did you love Fort Lauderdale back in your younger spring break days, or does the thought of hordes of drunken partiers make you a little panicky? Be honest, because if you don't want a 24/7 party, then Fort Lauderdale, at least from spring break till school starts back in late August, is not the destination for you. The place is a total party town.
If you visit, go by Bamboo Beach Club and Tiki Bar. It's Fort Lauderdale's only beachfront tiki bar and, in our opinion, it's one of the best bars in the world.
---
Key West, Florida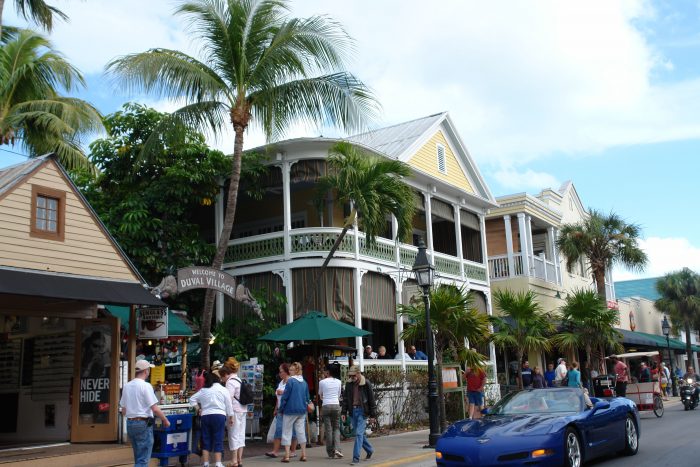 If you haven't been to the Florida Keys, you may not realize that this series of barrier islands aren't really known for their beaches. They are, however, surrounded by gorgeous water offering some of the most amazing water sports in the United States.
Key West has the funkiest, most artistic vibe of the keys. Yes, it has the famous Duval party street, but head off of Duval and you can find an amazing amount of culture, make it a great all-around bachelorette party destination. In fact, our must-see spot in Key West isn't a bar or restaurant, but the Key West Butterfly and Nature Conservatory. It is one of the most beautiful butterfly gardens we have ever seen. Looking for something more wild than mild? Head over to Dante's Pool Party.
---
San Juan, Puerto Rico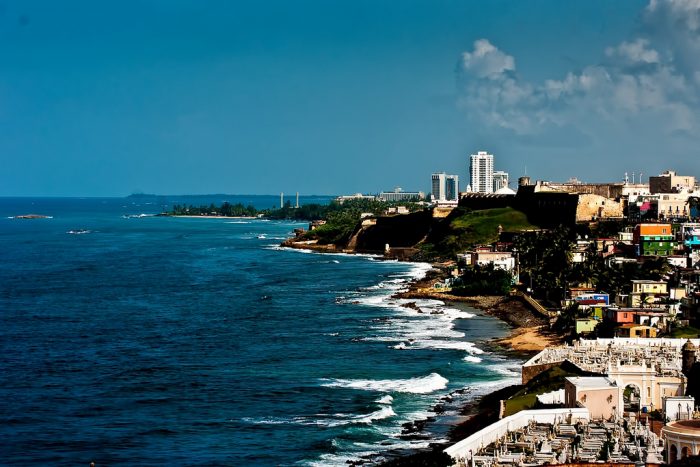 When people tell you why San Juan is a travel-must, one of the things they inevitably mention is the ease of travel for U.S. citizens without passports. However, what you must understand is that San Juan would be a fabulous destination, even if it was hard to reach. It's convenience just makes it better.
Even if you stay at an all-inclusive resort, head out of the resort for at least one night and visit Lemon Drop Bar & Lounge. This karaoke lounge might be the best one in the United States, and certainly is one of the best party spots in San Juan.
---
San Jose, Costa Rica

Costa Rica is a popular bachelor party spot and because prostitution isn't illegal there, many people mistakenly believe that's it's only appeal. In fact, Costa Rica is amazingly beautiful, and San Jose is the perfect bachelorette party destination. Eco-tourism opportunities abound for your daytime activities, while you can dance the night away at world-famous Salsa 54.
---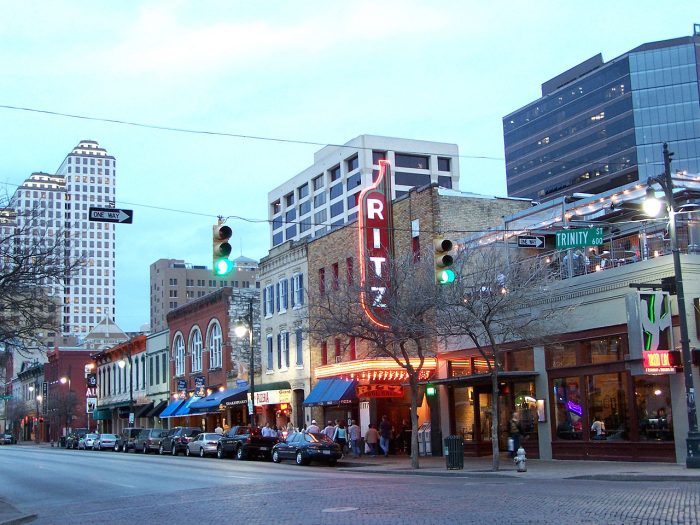 Full disclosure; we love Austin. It's simultaneously unlike anyplace else in Texas and the epitome of everything Texan. Great food, delicious drinks, friendly people, wonderful live music everywhere, a beautiful lake in the middle of the city and another lake just outside of the city, outdoor activities everywhere, little towns for antiquing and sightseeing within a short drive of the city- the city literally has it all. Plus, it has one of our absolute favorite nightspots in the whole entire world: Pete's Dueling Piano Bar on Sixth Street. What's so special about Pete's? Well, it's more than a piano bar; it's a rock and roll piano bar where you are likely to find a full band and the whole staff is working to ensure that the party is constant. One time in Pete's, an older gentleman took turns teaching us how to jitterbug while college boys bought us shots. It's that kind of place- everyone has a good time there. In fact, we'd call Pete's number one in the top bachelorette party destinations in Texas. If just one of the bars in Austin deserves that title, imagine how awesome your bachelorette party in Austin can be.
---
Las Vegas, Nevada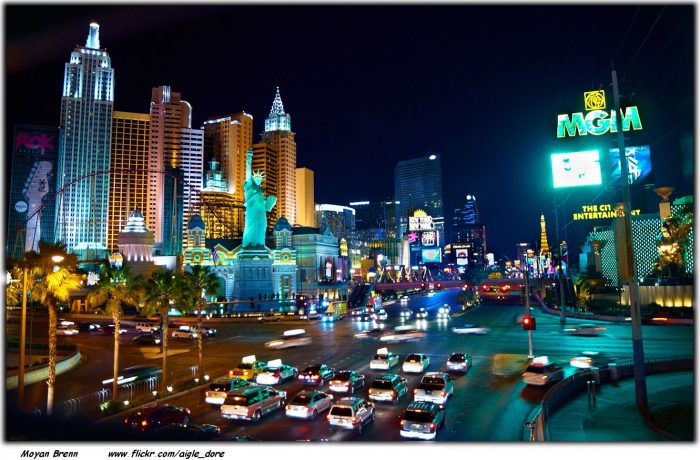 Las Vegas is a great bachelorette party destination because it offers something for everyone. You can gamble, go to a luxury spa, take a helicopter out over the Grand Canyon, see some amazing art, see shows that are Broadway quality, eat in some of the world's best restaurants, and walk down the street drinking from an open container. Whatever you want to do, you can find it in Vegas.
Sure, you'll hit the pool parties while you're in town; they're almost a bachelorette must. However, we also suggest you head to the Cosmopolitan and visit its 50,000 square foot Sahra Spa & Hammam. If y'all can afford it, book the Moroccan Journey experience. You're welcome.
---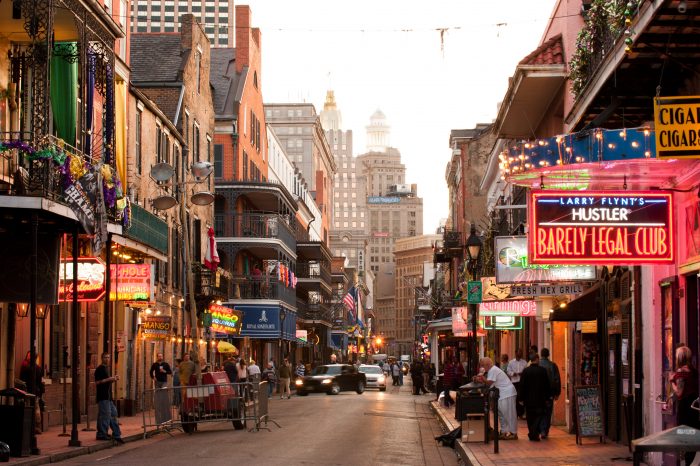 Who doesn't love New Orleans? The food, the drinks, the food, the bars, the food, the clubs. Did we mention the food? Okay, so you know one of the reasons that we think of New Orleans as one of the top bachelorette party destinations in the world; world-class cuisine around every corner. Combine with that the fact that the city has the world's best-known party street, Bourbon Street, an amazingly interesting history, a focus on the arts, and played a major role in developing jazz and the American version of burlesque, what's not to love?
You can visit two places and get a good feel for why the city is one of the top bachelorette party destinations in the USA. Which one you hit first depends on when your party starts. One of them is Café du Monde, which is New Orleans's world-famous beignet stand. There, you're going to order these heavenly pillows of fried dough and then sprinkle them copiously with powdered sugar. You will then wash it down with New Orleans's second famous drink (the iconic Hurricane is first), café au lait, a coffee drink that uses chicory to mellow out the bitter edges of the coffee. The other is Saints and Sinners, Tatum Channing's Bourbon Street ode to New Orleans's Storyville past.
---
Bachelorette Party Cruise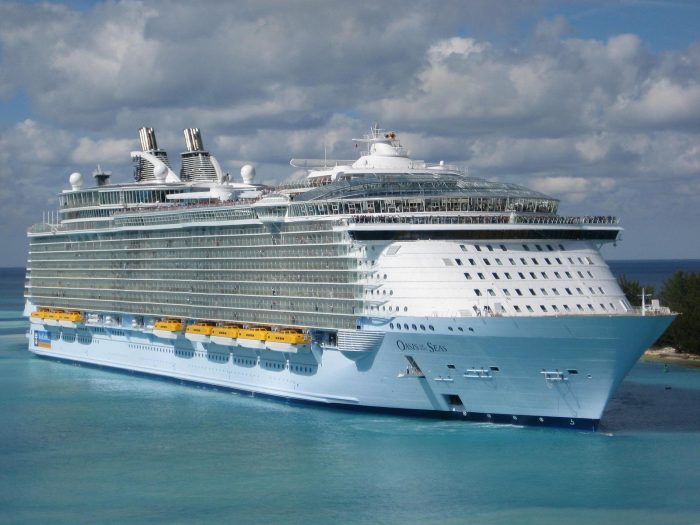 Has looking through all of these amazing destinations made you think that picking just one for your bachelorette party will be impossible? Then, don't. Pick a bachelorette party cruise, instead. Cruises offer easy, affordable bachelorette party options, and let you visit multiple places. Take a traditional party cruise out of Miami, or try something more adventurous, like a Greek Isle cruise. Whatever you choose, pay more for the unlimited booze option and pay for your excursions ahead of time, turning your cruise into a floating all-inclusive resort.
Conclusion
Now that you browsed the list of the best bachelorette party destinations in 2018, the next step is rounding up the ladies and pick a destination.  We have plenty of articles available to help you pick the perfect location as well as provide you with amazing ideas once you arrive.