Plan the Perfect Portland Bachelor Party (2023 Guide)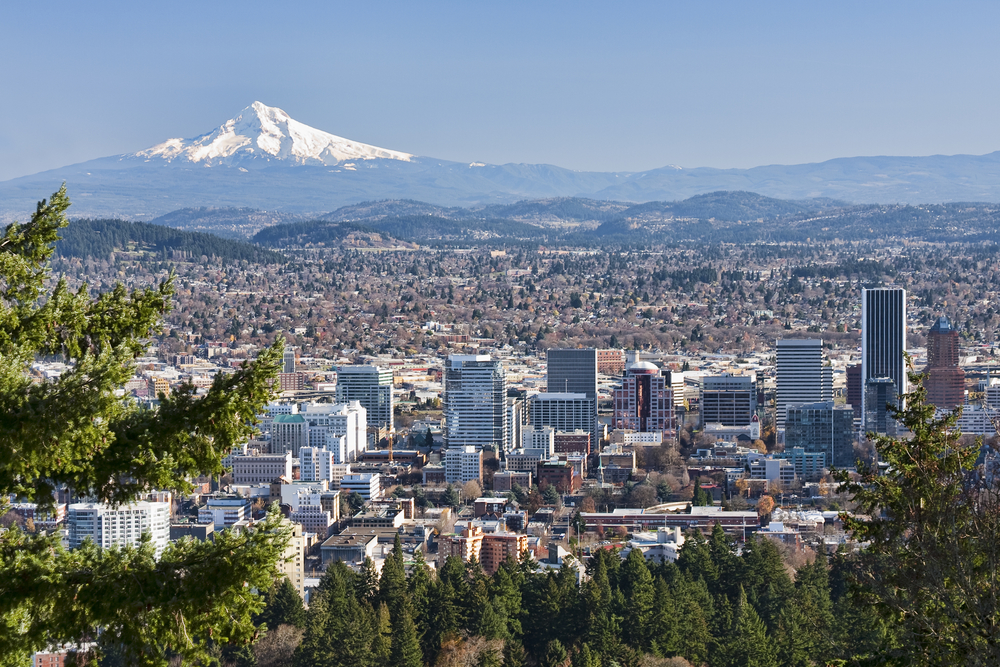 This post may contains references to products from one or more of our advertisers. We may receive compensation when you click on links to those products or services. Please also consider
donating to our website.
Also called "The City of Roses" and formally named for its counterpart in Maine, Portland, Oregon is the state's largest and most populous city with just over 647,000 residents. Situated in the scenic Willamette Valley region at the confluence of the Columbia and Willamette rivers and blessed with abundant natural resources, Portland could be just about anything it wants, but it actually wants to be – and stay — weird. This laid-back attitude, combined with the state's progressive recreational cannabis laws and friendly people, means that Portland makes a great destination for bachelor parties who are looking for something different, especially if they already live in the western United States.
This guide provides everything you need to know to start planning an epic bachelor party in Portland, including how to get there, what to do and see, and some of the great places to eat and drink while you're there.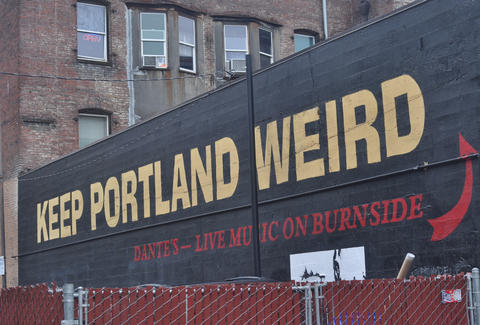 How to Get There
Airports
If you're flying to Portland, chances are you'll be using Portland International Airport (airport code: PBX) which is the largest airport in the state and accounts for the majority (90%) of passenger travel. The airport is serviced by all major airlines and nationwide rental car companies.
Getting around Portland
The Max light rail service provides convenient servicers from downtown Portland over the Willamette River and on to the Convention Center. In addition, Max also provides service between Portland City Center with Beaverton, Clackamas, Gresham, Hillsboro, Milwaukie, North/Northeast Portland and the Portland International Airport.
Rental cars
Besides the rental services at the Portland International Airport, major rental car companies are also located throughout the city.
Limousines
One of the best limousine companies in town is Aspen Limo & Tours which offers a wide range of choices including luxury shuttle buses that are perfect for bachelor parties as well as party buses (see more on these below). Aspen also offers tours of the city as well as tasting tours of Oregon's finest wineries. Another highly rated limousine company in Portland is Make My Day Limos which features a Hummer H2 Limousine which seats up to 18 and the Chrysler 300 Limited which seats up to 12. Make My Day Limos also specializes in group events such as bachelor parties so you'll be assured of having a great time.
Party Bus Rentals
There are plenty of options for renting a party bus in Portland.  Besides offering a number of different styles and sizes of luxury coach buses, Portland Executive Charter also offers luxury SUVs and stretch limousines for any size bachelor party event. Portland Executive Charter will make sure you and your buddies have a great time while ensuring that you arrive at your destinations safely and comfort.
Boat Rentals
Located near the Pacific Ocean and numerous scenic waterways, Portland has a number of world-class party boat rental companies available for your epic bachelor party, including BrewBarge Portland which offers a 1.5 hour river tour, three drinks and snacks and also allows you to bring your own beer or purchase it onboard. Likewise, yNaut Charters offers half-day or all day charter BYOB cruises with large vessels that will make your bachelor party the special event you want.
Things to Do
Daytime Activity Ideas
Enjoy a professional NBA basketball game with the Portland Trail Blazers, the 1977 NBA champions, at the Rip City venue located near downtown Portland from January through April each year.
Besides having legal recreational cannabis products widely available, Portland has also enjoyed an artisan distillery movement that has produced a world-famous and thriving Distillery Row that features numerous major distilleries, each of which offers tasting tours. In fact, the verdant Willamette Valley has been widely known for its production of wine grapes for more than 170 years.
Be sure to call ahead for a tour and check out some of the more tasty adult beverages available on Distillery Row, including most especially the small-batch distillers' Medoyeff Vodka, Aviator Gin, and limited-run liquors. You and your bachelor party buddies will also enjoy sampling the Ace Hotel's aquavit, served as a Viking Quest cocktail at the hotel's upscale Clyde Common restaurant and bar.
Also depending on the season, you and your buddies can also enjoy a wide array of your favorite water sports offered by companies such as PDX Water Sports which provides watercraft rentals, high performance wakeboards, and even pontoon boat rentals on an hourly, half day or full day basis. In addition, Portland also has world-class museums and the Oregon Zoo for something fun but different in daytime activities.
Nightlife Activity Ideas
Portland's nightlife activities are centered around its historic Old Town district where you and your bachelor party buddies can bar crawl or visit the Ground Kontrol Classic Arcade which is popular with local and visitors alike. Ground Kontrol features arcade games that are not available anywhere else, and more importantly, has two bars that open early and stay open late. Some other popular local bars in Portland include those described below.
Bars
Of the 38 microbreweries in Portland, one of the best is Upright Brewing which is part of the city's "Beervana" (Portland's term for its burgeoning beer craft) that offers Belgian and French inspired beers with a unique Pacific Northwest twist. Be sure to sample Upright Brewing's impressive Number 4 which is also available at Saraveza Bottle Shop and Pasty Tavern.
Strip Clubs
Specializing in bachelor parties, the Club Rouge Portland Strip Club's exotic female entertainers has special events as well as VIP packages that will provide the groom-to-be with some great memories as well as tangible souvenirs of your visit. Club Rouge also offers some dynamite bar grub and specialty mixed drinks.
Another top rated strip club in Portland is the Spyce Gentlemen's Club (check out their virtual tour) which also specializes in epic bachelor parties. Besides having beautiful girls taking champagne showers, Spyce Gentlemen's Club also offers private stages for bachelor parties where you and your friends will receive the personal attention you want. If you're in town during October, be sure to check out their Haunted Strip Club Factory, the only "haunted" strip club event in town.
Looking for bachelor party strippers in Portland for a private event? Check out our updated list of available services and venues.
Where to Eat
Besides being progressive in other ways, Portland's dining scene is also characterized by its focus on locavore (or "locally grown") foods and its commitment to environmental responsibility. Don't let this commitment fool you, though, because Portland is widely recognized as one of the top destinations in the country for delicious food, including the venues described below.
Breakfast / Brunch / Lunch
One of the best places to enjoy breakfast in Portland is Mother's Bistro & Bar with all of your favorite traditional homemade comfort foods. Each month, Mother's features a specialty dish based on a recipe from a local mother's best dishes, and it received the 2017 Certificate of Excellence from TripAdvisor.
One of the highest rated restaurants in Portland for brunch is the Broder Café which specializes in breakfast and brunch with Scandinavian flair. With four locations in and near Portland, you'll be certain to find a Broder Café conveniently located near your hotel, resort or rental home.
Finally, one name that keeps popping up when people inquire about great the best breakfasts, brunches and lunches in Portland is the Screen Door. Serving some of the best fried chicken and waffles east of the Mississippi, the Screen Door also offers some truly mouth-watering menu items for its breakfasts and brunches (brunches available only on the weekends) such as shrimp and grits, buttermilk biscuits and gravy as well as glazed breakfast hush puppies. In sum, you'll be glad you visited the Screen Door during your visit to Portland.
Dinner
Given its close proximity to the Pacific Ocean, it is not surprising that many of the best restaurants in Portland specialize in fresh seafood dishes, including most especially McCormick and Schmidt's Seafood & Steaks which is rated as one of the top ten seafood restaurants in the country. Try something new and sample their crawfish or salmon roasted on a cedar plank, Oregon Dungeness crab, or their Chinook salmon stuffed with crab, shrimp and brie.
Another restaurants in Portland with a great reputation for spectacular dinners include the swanky bistro, Ned Ludd, which specializes in what its owners describe as "Portland Euro" cuisine. Although no tipping is expected or necessary, Ned Ludd does add a 20% gratuity to its bill which is shared among all of the restaurant's staff members.
Where to Stay
Hotels & Resorts
One five-star hotel in Portland that consistently receives rave reviews is the Sentinel which features free limousine service to town as well as a fitness center, and one of the best restaurants in the state. Delicious food, great amenities and a location near a number of major local attractions make this a pricey but comfortable place to stay during your visit to Portland.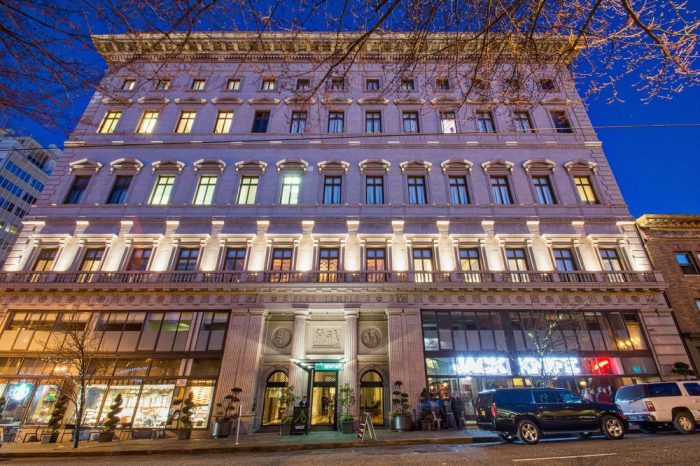 Portland features a truly unique resort in the McMenamins Edgefield which an on-site brewery and distillery, its own vineyards, herbs and spices garden and an upscale restaurant and bar that has live music. McMenamins also offers a pool table as well as a relaxing spa and large outdoor soaking pool. Make your reservations as soon as possible since this resort is in high demand.
If you and your bachelor party friends prefer a hotel smack-dab in the middle of the city, you can't go wrong with Marriott's Courtyard Portland City Center. Not only is this hotel Marriott's only LEED certified hotel, it also features spacious rooms and suites, a fitness center, and a restaurant that draws local who are in search of delicious breakfasts.

Hotels Available in Portland
House Rentals
The rates quoted below are subject to change, of course, and are based on a 4-day stay for six guests.
VRBO
If price is no object, consider renting this luxury home which is located on the cross-country ski trails in the village of Bethel. Besides a bar with wine refrigerator, game room (complete with your favorite games), a large hot tub and free shuttle services, the property also includes an elevator, billiards room, and access to a year-round heated pools and a gym. At $767 per night, you and your bachelor party friends may not even want to explore the rest of the city, but we hope you do..
For the budget conscious, consider this gorgeous condo style apartment that comes fully equipped with all of the amenities, and is located just one and a half miles from the historic Pearl District, Willamette River and Downtown Portland. With ready access to public transportation, this vacation rental is a great deal for just $133 per night.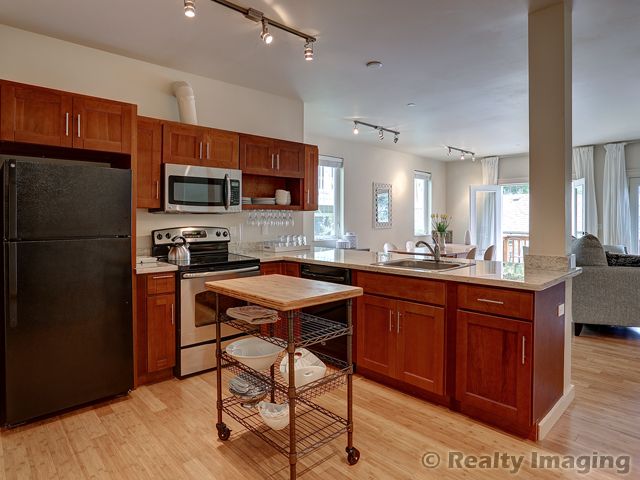 Rental Homes Available in Portland
When To Go
Best Time
The months from June to August are the best times to visit Portland because the temperatures are consistently warm (but not brutal) and you and your bachelor party friends can take advantage of all of the local outdoor activities that are available.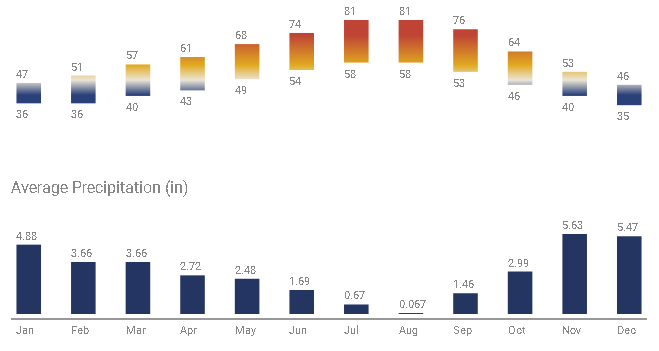 On a Budget
Some of the best deals in Portland are available during the months March through May. Although it is still too chilly to take advantage of the water sports activities that are available during the summer months, the balmy weather still makes for a great visit and you'll avoid the big crowds that flock to Portland during the summer months.
Worst Time
Unless you and your bachelor party friends are ski buffs or members of the Polar Bear Club, the months between November and February are the worse times to visit Portland as discussed below.
Current Weather
As you can readily see from the graph below, temperatures in Portland rarely exceed 80 degrees during the summer months but can get downright cold from November through February.
What Else
Portland boasts numerous inexpensive eateries, including food trucks and cafes. Moreover, Oregon is among the few states that do not invoke a sales tax on residents or visitors, a perquisite that can save you between 5% and 10% on your spending.
Finally, we would be remiss if we failed to caution our readers about the serious homeless problem in Portland which has contributed to an increase in tourist complaints about panhandlers, some of whom can become aggressive in their solicitations.
Big Events
March: Portland Dining Month
March: POW Film Fest
March – May: Wooden Shoe Tulip Fest
May: Portland Cinco de Mayo Fiesta
What to Pack
Swimwear: Even if you're visiting Portland during the coldest months of the year, many rental properties and resorts offer heated swimming pools so don't forget to buy some stylish swimwear that fits.
Sunglasses: Even during the winter months you'll need UV protection from the glare so make sure you take along some high-quality sunglasses for your visit to Portland.
A light jacket: Depending on the month you intend to visit, a light jacket is generally a must-have for visitors to Portland.
Comfortable footwear. Although there are numerous tours available in Portland, there is also a lot of walking involved to take in all of the sights (including the bars) so ensure you pack some comfortable shoes for your sightseeing excursions
Luggage and accessories: It's time to reconsider your luggage if you're still using your parents' suitcase. New luggage that allows you to pack as much as possible is also essential items if you plan on flying to Portland in order to avoid onerous airline baggage fees.
Vitamins and supplements: A combination of sight-seeing, free-flowing booze, craft beers and legal recreational cannabis takes its toll, so be sure to keep your energy level up by packing some high quality vitamins and health supplements.
Itinerary
You and your friends can easily enjoy your visit to Portland without an itinerary just by hopping on one of the local trolleys that stop everywhere, and the itinerary below is just a representative sample of a great day's activities during the months of May through March in a typical rental home with a heated swimming pool.
9:00 a.m. – 10:00 a.m. Brunch at the Broder Café. Be sure to sample their delicious bloody Mary's for a bit of the hair o' the dog, or the large selection of aquavit.
10:00 a.m.—Noon A tour of the city on BrewBarge Portland.
Noon – 1:30 p.m. Lunch at the Screen Door.
1:30 p.m. – 3:30 p.m. A visit to Upright Brewing and other nearby bars and microbreweries.
3:30 p.m. – 5:00 p.m. Personal time at rental home.
5:00 p.m. – 9:00 p.m. A visit to the Spyce Gentlemen's Club where the groom will be treated to one of the VIP packages that will make his bachelor party the memorable event you want.
9:00 p.m. – 11:00 p.m. Bar crawl through the Old Town district.
11:00 p.m. – ? Enjoy a relaxing dip in your heated swimming pool.
Bachelor Party T-Shirts
One of the best souvenirs you can provide your bachelor party friends is a customized tee-shirt. You can include your own pictures or take advantage of available stock graphics. Customized bachelor party tee-shirts are an inexpensive way to remember your Portland bachelor party.
Travel Insurance
Unless you have money to burn, you'll want to make sure your investment in a Portland bachelor party is protected by purchasing travel insurance from a reputable insurance company. When purchased from a reputable insurance company, travel insurance generally provides for the following benefits:
Up to 100% cash back for trip cancellations, delays, and interruptions;
No deductibles for emergency medical and dental coverage;
Covers purchase of personal items when baggage is delayed for longer than 24 hours;
24/7 travel assistance; and,
Airline change fee and frequent flyer mile redeposit fee coverage.
Why Go
The City of Roses has something to offer everyone, and the city and surrounding environs attract more than 8.5 million visitors a year. In addition, as noted above, Portland does not have a sales tax so you'll save money on many of the already great deals that are available.
Star Rating
Based on the combination of legal recreational cannabis products, a laid-back and casual atmosphere, friendly people and numerous affordable attractions earn Portland an 4 on a scale of 5 stars.
Conclusion
While many places in the United States are distant from Portland, visitors living on the West Coast or Midwestern states can easily take advantage of the city's hospitality, world-class attractions, and hundreds of microbreweries that make Portland a great destination for bachelor parties of any size.