Plan the Perfect Bachelorette Party in Atlanta (2023 Guide)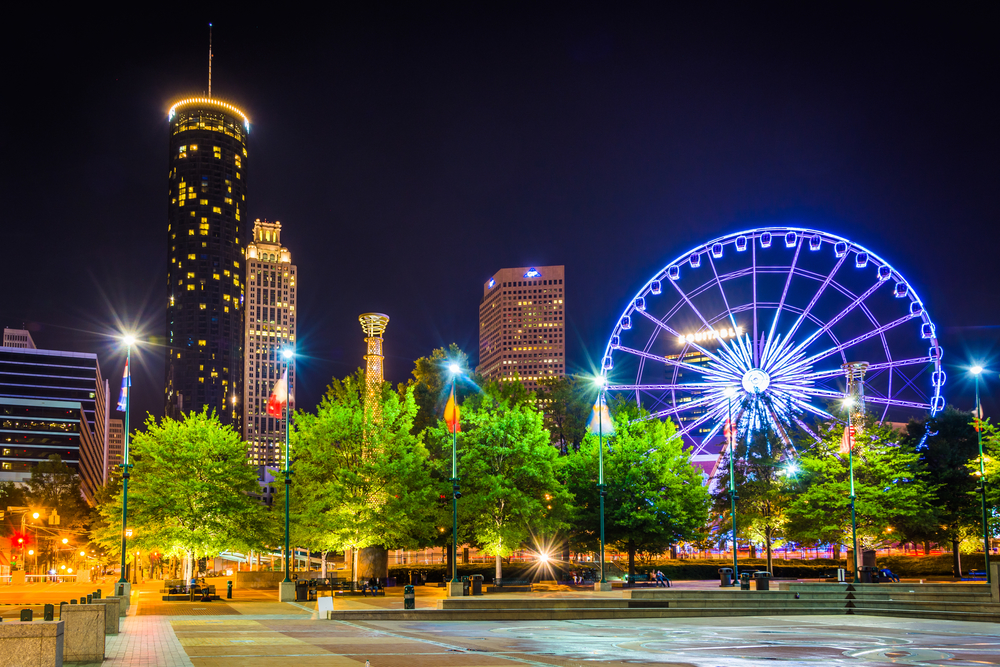 This post may contains references to products from one or more of our advertisers. We may receive compensation when you click on links to those products or services. Please also consider
donating to our website.
If you want a place where the party never stops, then Atlanta just might be the right destination for your bachelorette party.  Hotlanta, A-Town, the ATL, the Big Peach; whatever you call it, Atlanta is great for tourists because it has all of the amenities of the big city, with a cozy Southern feel, tons of festivals, great weather, amazing food, and an extremely interesting and varied music scene.  It does not have the same kind of clubs you might find in a typical nightclub destination, but that does not mean you will struggle to find things to do; Atlanta nightlife is vibrant and varied.  Restaurants and bars in Atlanta are not trendy; they are trend-starting.  So, whatever your bachelorette style, consider Atlanta for your bachelorette destination. 
How to Get There
Depending on where you are coming from, Atlanta can be a great road trip destination. It is an easy drive from plenty of locations along the East Coast, as well as many other nearby destinations.  However, if you are a little farther away, Atlanta also happens to be a major air travel hub.    
Airport
The Hartsfield Jackson Atlanta International Airport (Airport Code: ATL) is a major international airport serving Atlanta.    The flat-rate taxi cost from ATL to downtown is $30, but Uber and Lyft may cost around $20. 
Getting Around Atlanta
Depending on where you are staying in Atlanta and what you plan to do, your in-city travel requirements may vary tremendously.  Atlanta is a driving city, but not like Houston or LA.  It has a great public-transportation option, MARTA, which can get you to most of the city's popular destinations and places to stay.  If you want the ease and convenience of getting where you need to go on your own schedule, you can always choose a rental car.  Enterprise has several locations throughout the city, including one at the airport.    
Atlanta is also a great rideshare city, with both Uber and Lyft offering rideshare services throughout the city.  You can also rent a party bus in Atlanta if you want to be able to travel around the city without worrying about designating a driver. 

Things to Do
The largest city in the Deep South, Atlanta literally has something for everyone.  What you choose to do will depend on what you like for your group.  We have included a variety of bachelorette-approved activities, but whatever the bride loves, you can almost certainly find it in Atlanta or the surrounding area.  Looking for something in particular that you do not see in our activities list?  Head over to our forum, where you can ask Atlanta locals and other folks planning an Atlanta bachelorette for more tips and ideas. 
Daytime Activity Ideas
Although history tourism is not the normal bachelorette party activity, Atlanta has such an amazing history that we actually recommend a trip to the Atlanta History Center.  Located in the trendy Buckhead neighborhood, this 33-acre facility offers amazing gardens, historic houses, world-class exhibitions, and a variety of activities.
While in the area, visit the shops in the Buckhead area.  This six block area is known for its amazing shopping, canopied sidewalks, and a wide variety of dining options.  While all of the luxe shopping is great, what we really love are the independent art galleries spread around the area.  A must visit destination for any fan of shopping or the arts, we recommend this trendy area for almost any type of bachelorette party. 
Atlanta has some wonderful local golf courses, which can be great destinations for bachelorette parties who love to golf.  East Lake Golf Club is one of the country's premiere golf courses and a must-play course for anyone who loves to golf as well as a destination for those who want to watch some of the PGA's premiere events.  However, for a great golf-themed bachelorette party, you Top Golf Atlanta may be even better than one of the fabulous local golf courses.  They offer bachelorette party packages that can help you plan an entire night focused around a great physical activity.
Are extreme sports your thing?  Consider visiting Ninja Quest, a huge indoor facility that offers parkour, ninja warrior training, tricking, archery tag, and bubble sports. 
Piedmont Park is another must-see destination in Atlanta.  This tranquil park, located adjacent to Atlanta's botanical gardens, has lovely walking tails, a number of interesting venues, and a farmer's market that offers some of the most unique finds in Atlanta.  While in the area, you must stop into the Atlanta Botanical Garden, one of the country's most gorgeous botanical facilities.  Planning a winter bachelorette party?  Do not miss the holiday light display at the Garden.
Part of Atlanta's history has to do with the struggle for Civil Rights.  That is why, if you are in the city for the first time, we suggest visiting a couple of iconic sites.  Even though they are not normal bachelorette-party type activities, in our opinion they are must-dos for any Atlanta visitor.  The first is the Martin Luther King, Jr. National Historic Site.  The second is The National Center for Civil and Human Rights. 
Most people realize that Atlanta hosted the summer Olympics, but not everyone realizes that Centennial Olympic Park remains a very popular tourist destination.  While it is not an everyday must-see, it hosts a number of activities throughout the year, from Fourth of July fireworks to other festivals and fundraisers.  One of the best ways to see the park is from SkyView Atlanta, the huge Ferris wheel that gives you a great view of the cityscape.
Everyone loves a day spa for a bachelorette party, and the Buckhead Grand Spa, is sure to please even the pickiest of brides!   A modern European-style spa, it focuses on providing luxury services in an upscale and sleek environment.  Choose from facials, body treatments, massage therapy, waxing and shaping, or spa packages. 
Every bride wants to feel sexy and a pole dancing class is a great PoleLaTeaz is a great bachelorette party activity.  Their in-studio private parties can teach you how to pole dance, exotic dance, and lap dance.  They even host Coyote Ugly bachelorette parties.  Photo parties combine the fun and excitement of a dance party with some favorite elements of a boudoir photo shoot; the result is not only a great time, but a one-of-a-kind souvenir of a fabulous party.
With its nearby mountains and amazing scenery, it should come as no surprise that Atlanta has some great zip-line courses.  Head over to Treetop Quest in nearby Dunwoody to soar above some amazing country and take in some fabulous sites. 
View other Activities in Atlanta
The Southern Pedaler is Atlanta's only bike tavern, and it lets you take an active tour of the city while still getting your drink on.  A bachelorette party favorite, you can book seats on the bike or book the whole bike for your party.  They stop at some of the city's hottest bars and restaurants, but, one thing you should know, Atlanta is not an open-container city, so your actual time on the bike will not include any intoxicating beverages.  The experience is still great, but this caveat is important because it makes the experience different from other beer bike experiences around the country.
Nightlife Activity Ideas
Known for an amazing live music scene that crosses all genres, Atlanta is the place to go to find some of the country's hottest and most unique nightclubs and other nightlife spots.  Where to go depends a lot on the kind of night you want to have.  Here are some of our favorite nighttime activities in the Dirty Dirty:
Gold Room Nightclub is one of the city's best nightclubs, with awesome DJs and plenty of dancing.  It also has an enforced dress code, so this is one of those places where you want to take the time to look your best.  Just make sure you book your table ahead of time or arrange to get on the guest list, because you do not want to count on just being able to walk into the Gold Room.
MJQ Concourse is a little unusual for a nightclub, because it draws a really diverse crowd.  If you want to see everything Atlanta has to offer.  Check out their music venue, the Drunken Unicorn, to see just about any type of live music you could want to see.
If you have heard about any Atlanta nightclub, then it was probably the Tongue and Groove, a Atlanta institution for over 20 years.  Located in Buckhead, this club is known as much for its ambience and its amazing sound and lights as it is for its feature DJs and party atmosphere. The vibe of the club is upscale casual, so dress to impress, but without the stress.
Looking for a retro dance club?  Then consider Johnny's Hideaway.  This 70's and 80's club captures the vibe of the time and spins grooves that everyone can enjoy.  Decorated in a retro fashion, if you are an older group of bachelorettes, you will find yourself surrounded by other hot mamas in the early hours, while the crowd tends to get younger and rowdier as the night goes on.
Opera Nightclub is one of the city's favorite destinations, and it is truly a place to see or be seen.  Truth be told, we find that the club experience at Opera is a little too focuses on "the scene" than we like, so that it is not one of our favorite places to party.  However, if you are a social media darling, then you'll at least want to drop by for some artistic black-and-white selfies for your timeline or story. 
If you want to focus on the dancing and not so much on the scene, then we heartily recommend heading out to the Basement.  Hard to describe, we would say the Basement is what every frat party you ever attended wanted to be, but could not quite capture. 
We are on the fence about the trend of bachelorette parties heading to gay bars for a night out.  On the one hand, we understand the appeal of going to a place where you are unlikely to be hit on or propositioned, so you can just have a great time.  On the other hand, we are not sure how culturally appropriate it is to treat a gay bar like a sightseeing destination.  We think it comes down to attitude.  If you can go to party and not gawk, then Atlanta Eagle, a leather-friendly, yet somehow low-key gay bar might be the most entertaining stop of your whole night.  You can dance to bubblegum pop, play some pool, and have a great time. 
We love a ghost tour.  You get a bit of history with some chills and thrills, and the best ghost tours combine it all with a pub crawl.  Nightly Spirits is our favorite Atlanta ghost tour purveyor and offers a variety of different tours so you can pick the length and style that best suits your group. 
The Georgia Aquarium is known for hosting under-the-sea sleepovers for families and youth groups, but did you know it also hosts regular adults-only sleepovers?  While this might not be your usual bachelorette party activity, it is an awesome and unique way to plan some girl bonding if they are having a sleepover while you are in town. 
 Bars
Atlanta has a great bar scene, offering something for everyone. 
Are you a fan of Southern food and housemade bourbon?  If so, The Lawrence is the place for you.  If not, um, what is wrong with you?  We are talking Southern food and bourbon!  This place has amazing cocktails and vibrant, current menus for brunch, lunch, and dinner. 
You have to go to Sister Louisa's Church of the Living Room & Ping Pong Emporium, because how do you not visit a bar with that name?  This church-themed bar is impossible to describe, just go there, have a drink, have an experience, enjoy the art. 
SkyLounge is the upscale rooftop bar you picture when you imagine upscale luxury.  Not just one of the best rooftop bars in the U.S., it is actually ranked among the top rooftop bars in the world.  It offers great views of the Centennial Park area, as well as some awesome craft cocktails.
The Porter Beer Bar is the opposite end of the bar spectrum.  Low-key and comfy with an amazing craft beer selection, and some great pub food (try the Belgian fries), this tavern is a favorite with locals and tourists, alike.  Located in Little Five Points, they offer over 800 varieties of beer, so they literally have something for everyone.
Northside Tavern is one of those quirky little places that you are either going to love or hate.  Situated in a building that was once a gas station, the place oozes atmosphere, but we love it because of the nightly live blues they offer.  Visit it and see why it is considered one of America's top ten dive bars. 
Want a British feel?  Consider heading to the Foxtrot Liquor Bar, which offers craft cocktails and pub fare.  Plan ahead of time and you may even get to attend one of their craft bartending classes.
Male Reviews/ Male Strip Clubs
Popular male review chain Hunk-o-Mania's Atlanta location brings all of the heat and drama you have come to expect from them.  The show is a two-hour entertainment spectacular, which features dancing, acrobatics, comedy, and great music.  If you want a Magic Mike type experience, this is the venue for you!  Plus, bachelorettes (and birthday girls) get in free with five paid admissions. 
Savage Men is another male review offering a full entertainment experience.  It combines some of the elements of a Circ experience with traditional erotic dance to give a complete sensual experience that is just a bit naughty.
Surprisingly, one of the most popular bachelorette strip clubs in Atlanta does not feature a male review.  Instead, The Cheetah, which features female performers, is known for creating an entertaining and erotic show for male and female audiences.  A full liquor bar, full nudity, and a full menu mean it has all of the trappings of a traditional gentleman's club.
Where to Eat
Atlanta is a foodie destination and is known for combining traditional Southern fare with global cuisine for some amazing tastes.  You will find plenty of great food options while in the ATL.
Breakfast / Lunch / Brunch
The Atlanta Breakfast Club is one of the city's iconic eateries for a reason; they serve consistently delicious food in a consistently great atmosphere.  What more could you want?  Take our advice and go with the shrimp and grits. It might be a slightly untraditional breakfast choice, but you will love it!
The Flying Biscuit Café is known for serving all-day breakfast food and traditional Southern food.  Try the Oven Fried Green Tomatoes; you will not regret it!
Ria's Bluebird is one of those brunch places where you feel homey, but not like you are missing out luxury.  The New York Times called their pancakes the best in the U.S., and we have to agree; they are a must-try item when you are in Atlanta.
As its name suggest, Home Grown offers some the best in local cuisine.  We love the lunch counter setting; it feels very trendy and retro at the same time.  Try the mac stack sandwich for an experience you are unlikely to have anywhere else, or sample the fried pork chops; we won't tell your mom if you like theirs even more than hers!
Looking for a slightly fancy lunch experience?  Consider Seven Lamps.  The food is best described as upscale American cuisine and the wine selection is amazing.  They are known for specially crafted pastas.  Any of them are good, but we are partial to tortellini stuffed with pine nuts and chevre.  We also suggest a side order of butter beans.
People love the One Eared Stag, even if it is not the typical bachelorette restaurant choice because of its emphasis on meats and the mounted animal heads on the walls.  The menu is changing and seasonal, so it is a little difficult to tell you what you must try.  We do love the oddly-named dumpster salad and the wagyu skirt steak. 
Dinner
Bacchanalia combines industrial chic with a white tablecloth atmosphere to create a beautiful wine and dine atmosphere.  We love the Nantucket Bay Scallops and crab fritters, but save room for dessert.  You will love the chocolate soufflé. 
Babette's Café offers a range of European cuisine in an adorable setting.  We love the steamed mussels with strawberries and serrano pepper sauce.  For your meal, try their traditional cassoulet or the grilled swordfish.
A Buckhead favorite, Aria is a fabulous restaurant which is as well-known for its amazing pastry creations as it is for the modern American cuisine.  The menu is changing and seasonal, so it is literally different from night-to-night.  We love the sea scallops and the loin of Colorado lamb.  You can also order a 7-course tasting menu for the whole table.
Where to Stay
Atlanta is a major tourist destination and business hub, so you will find plenty of places to stay while in town.  The first thing you have to decide is whether you want to stay in a hotel or in a vacation home.
Hotels and Resorts
Some people love the feel of a hotel.   The pampering and full service certainly help contribute to the vacation atmosphere.
The W Atlanta is a unique property that is great for bachelorette parties.  The guest rooms are lushly appointed, the location is central to some of Atlanta's most popular tourist destinations, and the onsite Bliss Spa is a great place to unwind. 
The Renaissance Atlanta Midtown Hotel is a newly renovated property on historic Peachtree street.  This Marriot hotel offers all of the comforts you have come to associate with the brand, with a decidedly Atlanta twist.  Located in midtown and within walking distance of some of the city's most popular attractions, it is a great central location for your bachelorette group.
If you have a smaller group, we love the Sugar Magnolia Bed and Breakfast.  This Victorian confection, located in Atlanta's historic Inman Park Neighborhood is chock-full of Southern charm. 

Hotels Available in Atlanta
Rental Houses
Although we love the pampering and luxury of a hotel, rental houses are also a great way to go for lodging for a whole bachelorette party.  Rental homes offer lots of space to hang out and usually have enough privacy that you can get a little loud and a little wild without worrying about disrupting other guests.  Fortunately, with services like Airbnb and VRBO, it is easier than ever to find a rental home.  Plus, if you are new to AirBnB before, you can use our link to get $40.00 off your first reservation. 
If you decide to rent a home, make sure you use instacart to stock the house with all the food and alcohol you need.
Airbnb
Although this rental is on the smaller side, it offers one of the best views of any rental home in the city.  The panoramic view lets you see the whole city, and the location is kept supremely clean, giving you a luxury feel.
This 7-bed bungalow is great for a large gathering.  Well-appointed for time spend with friends, we think it is the perfect place for a low-key bachelorette party.
VRBO
The neutral décor and bare woods in this three bedroom in the heart of Atlanta is a Grant Park craftsman that is full of charm!  Walking distance to the zoo, it is a short drive to the downtown area.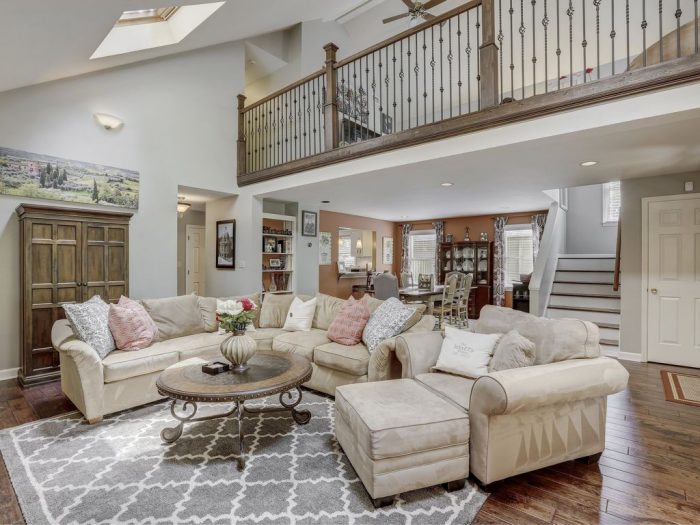 We love the sunshine and atmosphere in this gorgeous Grant Park rental.  The kitchen is big enough that there will never be too many cooks and the swings on the front porch are perfect for tucking up your legs with a glass of wine and catching up with your besties!

Rental Homes Available in Atlanta
Homeaway
This luxury Buckhead home is the ultimate party destination.  It offers amazing views, a great location, a hot tub, and an infinity pool. 
This Buckhead mini-manor offers amazing skyline views and a location that is hard to beat.  An updated 1920s hunting lodge, this land sits on some acreage and has plenty of outdoor living space.
Rental Homes Available in Atlanta
When to Go
Best Time
Atlanta is a happening city year round, and you will find plenty of things to do whenever you visit.  That said, if you can visit from March to May, you will find mild, gorgeous weather and the beginning of Atlanta's festival season. 
On a Budget
Visiting Atlanta on a budget?  Consider going in the wintertime?  Cold enough that it is not a prime winter tourist destination, Atlanta is still a big city that offers plenty of winter entertainment.   
Worst Time to Visit
Everyone will tell you that summers in Atlanta are unbearably hot, so you want to avoid visiting from July through August.  We think that depends a lot on where you come from and what type of weather you are used to, because we love Atlanta in the summertime.
Current Weather
What Else
Big Events
The Atlanta Dogwood Festival is a springtime favorite where Piedmont Park comes to life in a typical street festival style, celebrating the surrounding blooming dogwoods. 
The Sweetwater 420 Fest is an April celebration that is not just about the Mary Jane, but also about some amazing music. 
The Inman Park Festival and Home Tour is an April celebration that has a very Mardi Gras feel.  Think parades, tours, music on multiple stages, and huge artist market.
The Shaky Knees/ Shaky Beats festivals, happening in early May are a celebration of Atlanta's local music scene.  Expect famous headliners and to see some up and coming Atlanta artists.
Music Midtown is a huge fall music festival that celebrates everything unique about Atlanta. 
What to Pack
Packing for Atlanta really depends a lot on what time of year you are visiting.  Fortunately, it is a major metropolitan area, so you will be able to find just about anything you forget. 
You want to bring your favor with you, and if there is something cuter than these "drink up, peaches" coozies, we haven't found it, yet: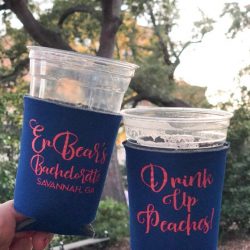 We love these little gold bride tribe tattoos:
If you decide to rent a home, make sure you use instacart to stock the house with all the food and alcohol you need.
Sample Itinerary
Start out the day with breakfast at Ria's Bluebird, then head out to the Buckhead Grand Spa for a day of pampering.  Make the most of your glowing skin and relaxed smiles, by scheduling an afternoon photo party at PoleLaTeaz.  Now that you are feeling sexy, continue the trend by heading out for dinner at The Cheetah, followed up by serious beefcake at Hunk-O-Mania.  Cap off the night at one of the city's most interesting bars, Sister Louisa's Church of the Living Room & Ping Pong Emporium.  
Bachelorette Party T-Shirts
You do not have to have matching bachelorette party t-shirts, but they are adorable! 
We love these peachy tank tops, not just because of their adorable message, but also because peach is a universally flattering color and you will all look fabulous: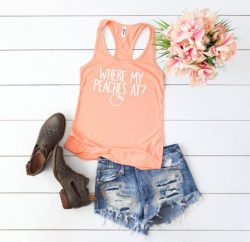 Continuing the peach theme: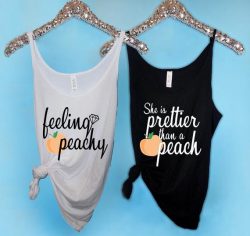 Of course, you can give a nod to the Atlanta Housewives with these cute shirts: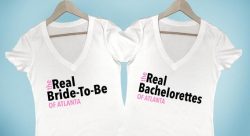 We like these whiskey bent, veil bound shirts: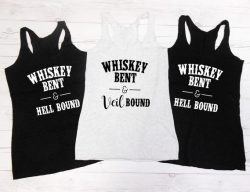 Hashtags
#wheremypeachesat
#ATLbachelorettebash
#dirtydirtydivas
Travel Insurance
As a travel planning website, we get lots of questions about whether you need travel insurance.  We say yes.  Destination bachelorette parties can represent an outlay of significant money for lots of guests, and things happen.  Weather happens, weddings get called off, people get sick.  We suggest spending a little more upfront in order to protect your investment. 
Why Go
Atlanta is one of those cities that is great to visit when you are single and can get a little wild, making the perfect bachelorette party destination.   
Star Rating
4 Stars.  We love Atlanta as a bachelorette party destination, especially for people that are into Atlanta's music scene.   That said, we do have to ding it a star because it does not offer the same kind of beachside or poolside fun you find in lots of southern bachelorette destinations. 
Conclusion
If you are looking for something a little different in a bachelorette party, Atlanta is a fabulous destination.  It provides year-round entertainment options, is easy to reach, and is a food and fine dining mecca.