The Perfect Wedding Day Checklist (2023 Edition)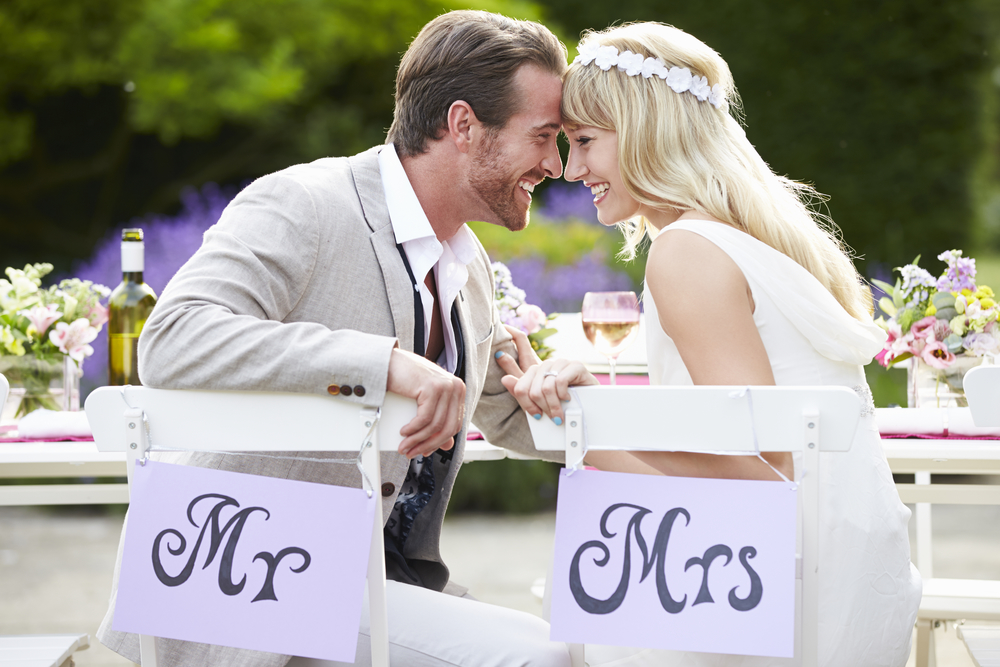 This post may contains references to products from one or more of our advertisers. We may receive compensation when you click on links to those products or services. Please also consider
donating to our website.
Your wedding day is supposed to be the happiest day of your life. So why, as the big day approaches, are so many couples so stressed out? Whether you've been planning a big bash since you said, "I do," or are just having a quick, informal ceremony for friends and family, this handy wedding day checklist can help you relax on your special day.
Wedding Day Checklist
Say Yes to (Planning) to Dress
Make a unique, personal checklist of your entire outfit and the groom's outfit from head to toe, so you don't forget anything. Lay out your dress, and all of your accessories the night before. Every bride's outfit will differ, but this might include your:
Veil
Jewelry (including your engagement ring)
Shoes
Garters and stockings
Shrug or shawl to keep you warm
Bouquet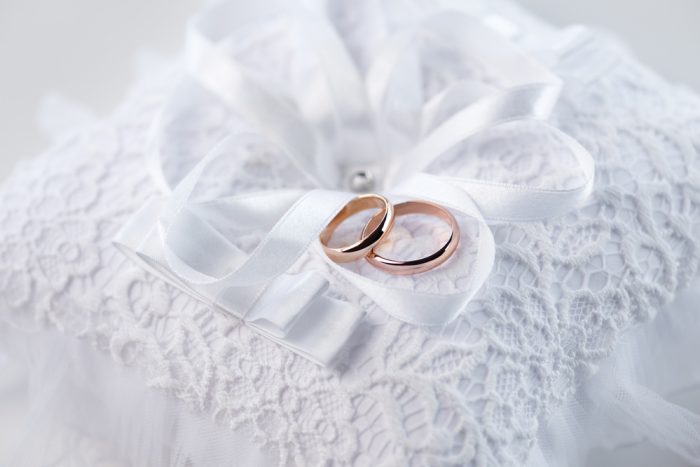 Make sure your spouse-to-be has done the same with his suit, gloves, hat, cufflinks, or anything else that's part of his ensemble.
It's a good idea to bring two pairs of shoes—the ones you're going to wear at the ceremony and a more comfortable pair for dancing. It's also handy to have an additional pair in case you lose a heel! Ditto with two bouquets if you've opted for fresh flowers, in case the first bouquet starts to wilt.
Have spares for fragile items like undergarments, stockings, and hairpins. Also have some DIY repair tools for beauty emergencies like a sewing kit, earring backs, and double-sided tape. Set up anything you need to make yourself beautiful the night before, like makeup, hairspray, and styling equipment, even if you have a professional coming to help you.
Remember to charge your phone the night before, and have a charger on hand so you're not worried about running on low power. Even if you have a wedding photographer, you'll still want to take photos with your phone at some point, send a text or two of thanks, or just stay on top of things.
You might also want to create a checklist for your bridesmaids or other members of the wedding party to make it easier for them not to forget anything like their dresses, stockings, and any accessories.          
Many brides take advantage of their special day to indulge themselves. Schedule a massage, a manicure, a pedicure, and any hair styling or professional makeup application weeks beforehand, so you don't need to scramble to find someone. Better yet, book a surprise beauty day for all of your bridesmaids and everyone in the wedding party!
Although hopefully nothing will go wrong, have a first aid kit nearby. Items to include: Band-Aids, extra contact lens solution, scissors, Visine, acne spot treatment, deodorant, breath mints, dental floss, and other travel-size items designed to tackle any other minor emergencies likely to arise. This will prevent last minute scrambling if the worst does occur.
Pack your wedding bag as far in advance as possible, if you're leaving directly from the reception area to your honeymoon. And have tickets, passports, and anything else you'll need to seamlessly transition from wedding to airport.
It Takes a Village
If you're acting as your own wedding coordinator, make sure that the balance on all of your bills has been paid before the day itself (and even if you do have a coordinator, check beforehand to make sure this has been taken care of). You don't want to worry about paying the venue, band, photographer, or caterer the day of the wedding. Have all the contact information with you on the day, in case something comes up.
Also, check in with all the vendors you're going to be using on the day to make sure they know the time, location, and where to park. Before the day itself, attend to as many last minute details as possible, like making sure that place cards or favors are delivered to the reception area. Have cash on hand to give tips to people helping out!
If you're having a destination wedding, or have many overnight guests, you might want to send each guest a small gift or thank-you note the evening before, or give a token of thanks to everyone during the rehearsal dinner. Also make sure to email or mail everyone maps and directions to the venue, along with contact phone numbers in case they get lost or are delayed.
Remember to personally thank your parents, everyone in your wedding party, and anyone else who went above and beyond the call of duty to help you plan your wedding. Do this the night before during the rehearsal dinner if you're worried you'll be too preoccupied the day of the event.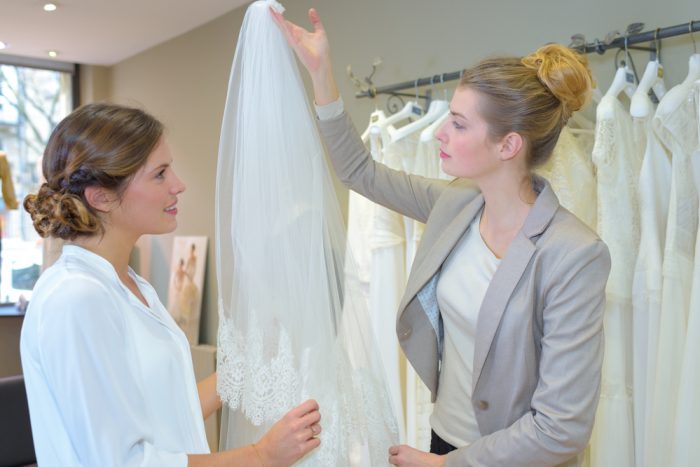 Like Rain On Your Wedding Day..
Keep an eye on the weather. Especially if you're having an outdoor wedding, set into motion any backup plans if there is a chance of rain or other inclement weather. If rain means setting up a tent or switching locations, decide far enough in advance that this is what you want to do. If your Plan B is simply to move things indoors, you can decide later on, but still have umbrellas at the ready, to make sure your guests don't get wet.
 Send directions for the rain date location to your guests well in advance as well as to the location itself. Make sure they have a contact number in case they get lost!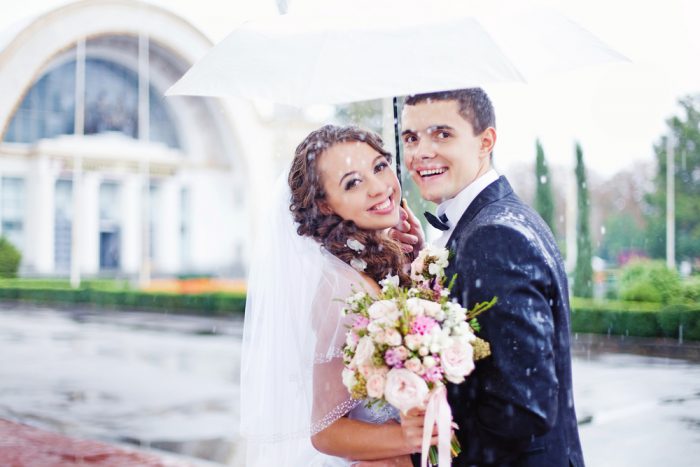 Making Memories
Scout out locations that are ideal for photographs at the venue beforehand. Discuss with your photographer what moments of your special day you want the camera to capture.
Self-Care
Even before the day of the wedding, have a self-care routine to destress. Do a relaxing yoga sequence. Light a candle. Have a copy of your vows to go over the night before so you know you won't forget anything. Try to get some rest and eat something, in case you're too nervous in the morning. Don't forget to take any medications you might need, avoid unfamiliar foods the night before and the morning of the big day.
At the Ceremony
If the venue is being set up for the wedding, make sure the aisle space is adequate for the procession, and there are enough chairs. Chairs should be in straight rows, with unobstructed views. Have a friend or member of the wedding party keep an eye out for any participants who might have trouble, like small children involved in the ceremony (flower girls, ring bearers), or people who might need assistance like older relatives or people with disabilities. This is doubly the case if you have any pets involved in the ceremony—have someone who is capable look after them!
  Make sure the flowers are going to be delivered on time, and any other decorations that need to be brought to the venue, like pillows for the rings, petals for the flower girls to scatter, or candles. Put the wedding rings in the hands of the best man and the maid of honor the day before. Also, although it's not technically part of your outfit, remember to have your marriage license ready to be given to the officiant, since you can't get married without it! Give the fee to the best man, or to whomever is responsible for paying the officiant after the ceremony.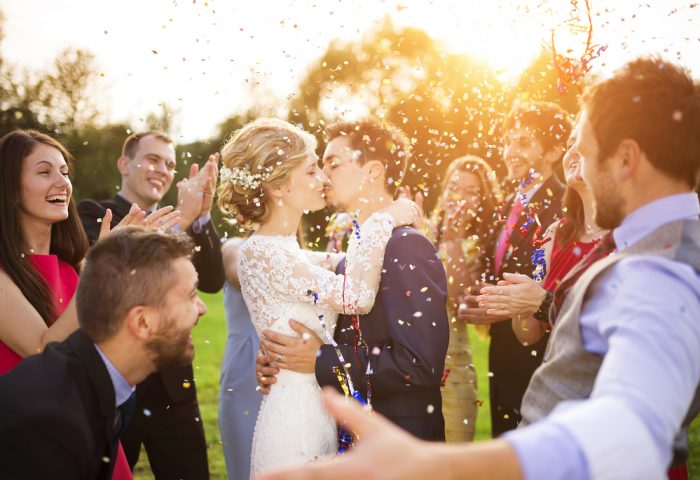 At the Reception
 Go over the seating plan several times before the big day to make sure no one has been forgotten and there is a good mix of guests at every table. Double check to ensure that any guests with allergies or special diets have their concerns taken care of.
Discuss the playlist with the band or DJ beforehand, including what songs you definitely want included and what songs to avoid!
Rehearse cutting the wedding cake. Yes, it sounds silly, but since it's such an important moment, better to practice so you don't look awkward in photos that will last a lifetime. Also rehearse dancing (or at least moving around) in your gown and shoes. If it's too uncomfortable, consider having a detachable train, spare shoes, or even a spare outfit so you can enjoy your time on the dance floor.
 Designate someone in advance to collect all of the gifts and deliver them home or to a safe place. You might want to purchase some cards or stationary beforehand, so you're prepared to write thank-you notes when you return from your honeymoon. Also have someone designated to pick up any leftover décor and return anything hired for the wedding.
Try to mix and mingle with as many guests as possible, especially those who traveled a long distance to come to the wedding. Have fun, but take the time to make sure everyone else is having fun!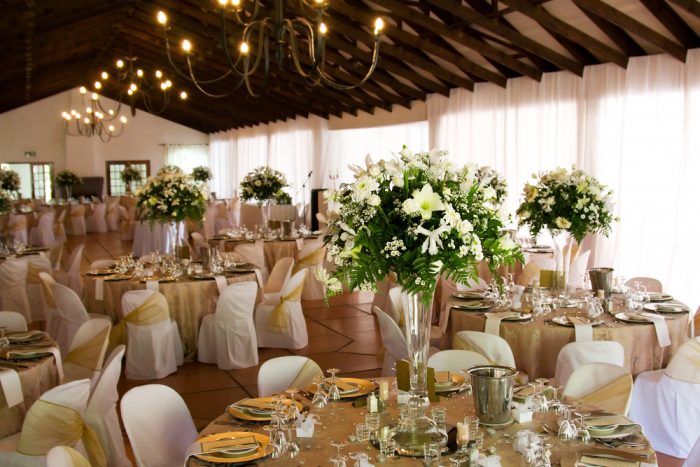 Conclusion
Using this wedding day checklist, hopefully you'll be better prepared to have fun on your wedding day, and the only tears shed will be happy ones!
Useful Links