Gay Bachelor Party Ideas (2023 Guide)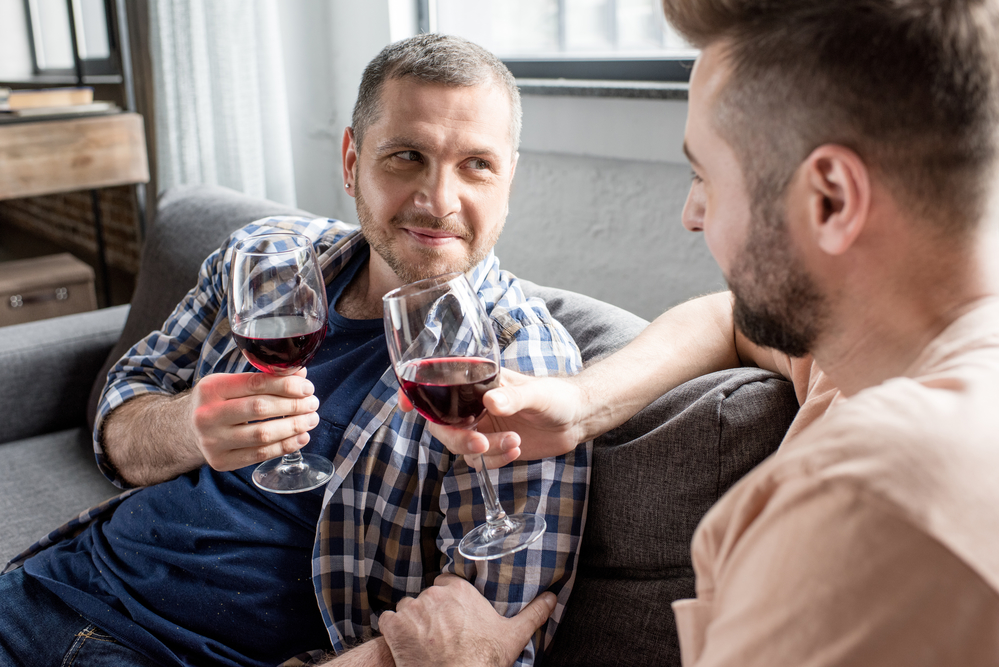 This post may contains references to products from one or more of our advertisers. We may receive compensation when you click on links to those products or services. Please also consider
donating to our website.
Marriage equality is a beautiful thing.  It is also a surprisingly new thing.  While, in terms of civil rights, the newness of legal same-sex marriages is not a great thing, in terms of planning your wedding and the events surrounding up to your wedding, this newness means you can choose to embrace old marriage traditions or chuck them out and create your own.  Nowhere is this more apparent than with the bachelor party.  Traditional bachelor parties were designed to be sort of straight-guy nirvana, and relied on both hypersexualization of women and adherence to pretty rigid gender stereotypes.  While there can be something retro and fun about incorporating elements of the old school type bachelor party into your festivities, the great thing about gay marriage being new is that you get to help create traditions, not just follow them.  In this article, we will talk about some of the cutest ideas we have seen for gay bachelor parties.  Use them or take parts of different ideas to create your own unique send-off for the groom.
A Bit About Gay Grooms
Before we launch into our bachelor party ideas, we want to take a few seconds to talk to you about gay grooms.  There are some ways that gay grooms, as a whole big group, tend to differ from straight grooms.  Of course, people are people and should be treated as individuals, and what we are about to tell you only applies when looking at the group, but there are two group differences that can make a big difference in how you want to go about planning a bachelor party. 
The first main difference is median age.  Gay grooms have a median age that is just over 50; for straight guys, the average age is just under 30.  Say what you will about 50 being the new thirty, anyone who is on the 50 side of that equation knows that statement is only partially true.  You and your friends may still be up for some of the thrilling adventures that can make bachelor parties so awesome, but an older group of friends means that the party guests have to think about things like whether group members are sober, potential career ramifications if the party gets too wild, and even possible health issues that may take some bachelor party idea off of the table. 
The second main difference is monogamy.  Although a significant portion of spouses in heterosexual marriages step out on their partners, the idea of an open marriage is much less common in the heterosexual community than it is among gay males.  Providing opportunities for a sexual rendezvous could end up ruining a straight groom's future, while doing the same for a gay groom might be the perfect spice for the party.  Likewise, while the "one dick for the rest of your life" theme is popular at straight bachelorette parties, it might fall flat at a gay bachelor party where the grooms have already decided that they are going to have an open marriage. The problem is that, while open marriages may be more common in the gay male community than in the hetero community, as the party planner you may not know if that applies to this couple, or, if you do know, you might not know what kinds of rules and guidelines the couple has established.  So, we suggest that you ask if you do not know and the answer would impact how you plan the party.
A Bachelor Party is not an Engagement Party!
Okay, we have two grooms.  So, that means we can throw a single bachelor party, right?  On the surface, this seems like a great idea.  After all, with two grooms, especially if they are a little older, you may have a shared group of friends, most of whom would be at individual bachelor parties anyway.  Why not consolidate them for one big party?  If you want to throw a big party to celebrate the happy couple, that is fantastic.  We totally encourage you to do it.  That is an engagement party.  A bachelor party is something entirely different: it is about celebrating the groom.  
Why are we so keen on the idea of separate bachelor parties?  Because the grooms are separate people.  Getting married is about combining two lives together, not turning two people into the same person.  Chances are the two grooms have enough differences that the ideal bachelor party for one would not be the ideal bachelor party for the other.  Maybe one of them is into extreme sports and a shark diving trip in Cabo San Lucas would be the ultimate bachelor party, while the other groom is a little less adventurous and would rather spend ocean time sitting on the beach drinking tropical drinks.  A joint bachelor party means someone is going to have to compromise.  They have the rest of their lives to compromise.  Throw them separate parties. 
Who All Gets Invited?
Traditionally, bachelor parties were a guys-only thing.  This has changed, some, in recent years, but most of the time, straight-guy bachelor parties have only guy guests.  For gay grooms, this is not always the case.  Given that gay grooms tend to skew older than straight grooms and may have had some very different life experiences, you are likely to find that gay grooms have friends who are from every part of the rainbow and that they want to share the bachelor party experience with them.  Even with guy-only parties, the guests are likely to be a mix of gay, straight, bi, and pan guests.  How do you decide to invite?  You don't.  As with other bachelor parties, while the best man or best friend does the planning, the groom is the one who designs the guest list.  Our tip is to get the list ahead of time and use it to help guide your planning.
Pride
One of the most frequently asked questions we get about gay bachelor parties is if they have to be gay.  For lots of folks in the straight community, if you ask them to picture a gay bachelor party, they have images of like a mini-Pride parade.  Which, actually, we think sounds like a totally awesome party.  We would take you completely over the rainbow, under it, around it.  However, the reality is that pride is only a part of any gay person's consciousness.  You want to make sure and celebrate the whole groom, not just the fact that he is gay.  On the other hand, it is hard to overestimate just how important marriage equality is to the whole issue of civil rights.  So, even if you go with a totally non-Pride related theme, we love the idea of the party guests all rocking a shirt like this one, available from Amazon, because Love Wins:
Strippers?
As you probably know, strippers are a thing at many straight bachelor and bachelorette parties.  In addition, even in cities that do not have regular male reviews, there is a good chance that you can find a gay bar with a stripper night, even if the dancers are amateurs.  If not, you can always arrange strippers to come to your party or venue, though you want to check ahead and make sure that the entertainers you want to choose will perform for male-only or mixed-gender crowds.  However, because your party guests are likely to be a mixed group, you do want to keep everyone's tastes in mind.  This does not mean abandoning the idea of a stripper.  If the groom wants some bachelor beefcake, then, as the party planner, it is your responsibility to ensure he gets to indulge.  However, you may want to consider hiring multiple dancers, including some women, or attending a review that incorporates other elements of performance into the presentation. 
Gay Bachelor Party Ideas
Now that we have covered some of the party-planning basics, we can talk about some of our favorite gay bachelor party ideas.
Drag Brunch
We love a drag brunch for all sorts of occasions, but we really like the idea for a gay bachelor party with a diverse guest list.  Why do we love it so much?  Because drag brunches are just out-and-out entertaining.  From sassy waitresses throwing shade while you place your orders to world-class campy performances on stage, there is always something going on at a drag brunch.  It is a great way to give a nod to gay culture while celebrating a bachelor party.  Not sure where to go?  Hamburger Mary's has several locations around the country, but you can always Google Drag Brunch and your city name to get local ideas.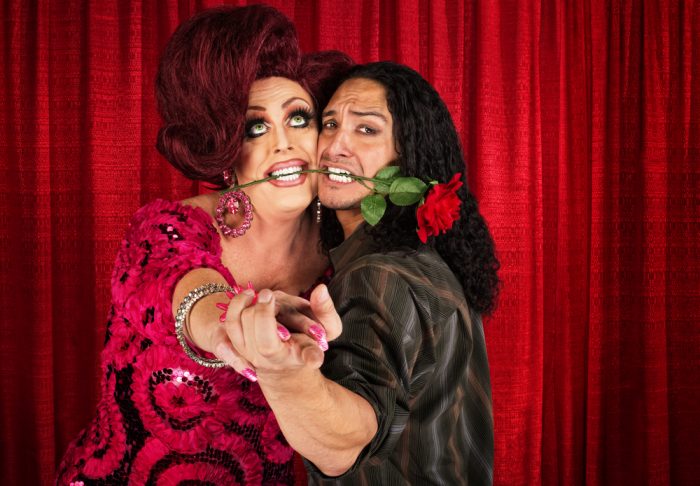 Zip-Lining
Whether your group is full of hyper-fit hardbodies, older bears, or a mix of all types of people, zip-lining is one of those extreme sports that is actually perfect for just about anyone.  (Just check on weight restrictions if any members of your party are very large).  Zip-lining gives you an adrenaline rush in a natural setting.  It is one of those bucket-list experiences that experienced zip-liners enjoy, even if they have previously done the same course, and that first-timers usually find amazingly exhilarating.  That is why we think of it as a perfect bachelor party activity.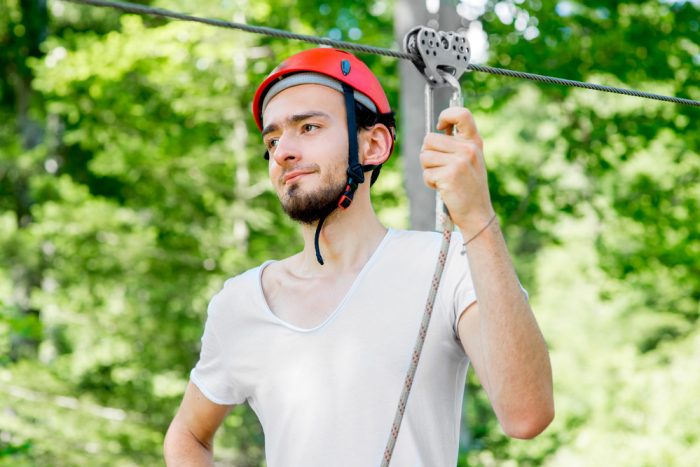 Chef's Dinner
There are several ways to do a chef's dinner.  We love the idea of a great chef-led cooking party, where the guests learn how to prepare a gourmet meal and pair it with wine selections that enhance the flavors of the meal.  You may find courses like these offered at wineries or restaurants in your city, or through private chefs who will come to your home to host the party.  If not, you might want to look at whether your closest Williams Sonoma has a cooking class that would work for your party.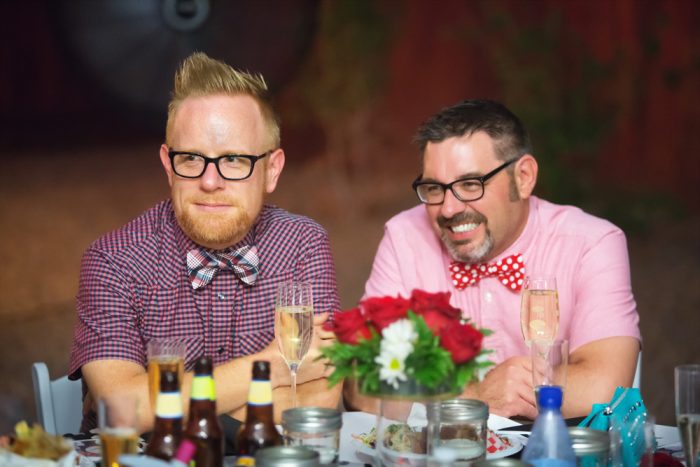 Sail Away
Wherever you live, chances are that there is a nice body of water somewhere nearby.  We love the idea of renting a boat for the day and enjoying the water.  This is a somewhat versatile idea. If your group skews younger and more active, then you might rent a speedboat, skis, or jet skis.  If you love to fish, consider chartering a fishing group.  Are you more upscale?  Charter a yacht, catamaran, or large sailboat for a traditional nautical day on the water.  Our favorite version of this party involves a pontoon boat.  They are super-comfortable, but also fast enough to pull toys or skis, so that you can accommodate all different types of passengers.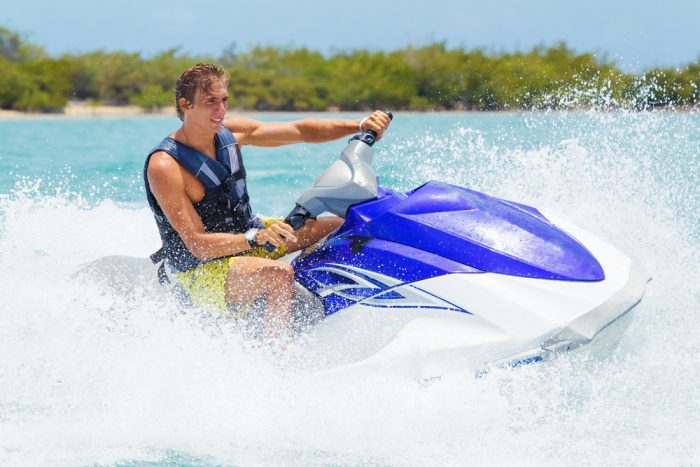 Head to the Big Easy
While Las Vegas may be the traditional go-to for destination bachelor parties, our vote is for New Orleans for gay bachelor parties.  Though you find it in super-conservative Louisiana, New Orleans has long been one of the nation's gay-friendliest cities.  It is also one of the nation's top party cities.  However, what we love about NOLA is that you can party all night in the French Quarter one night, and then sit down to an elegant meal at a world-class restaurant after a day of culture the next night.  It is also a relatively inexpensive destination, and the fact that people from around the U.S. can travel there in a matter of hours makes it a good choice for a destination party if guests might have work or other obligations that prevent them from being able to commit to more than a weekend.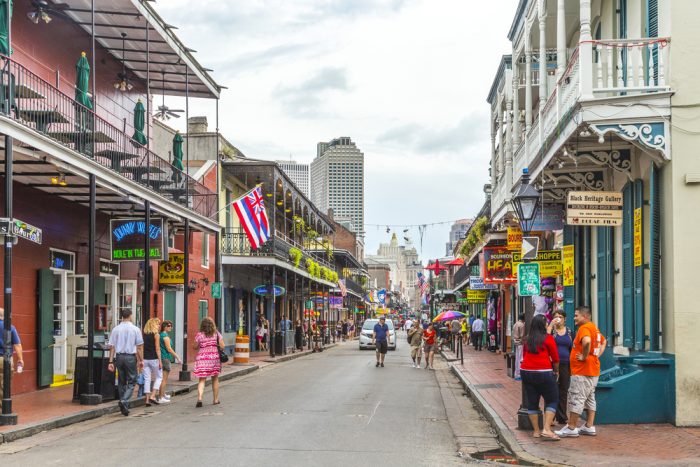 Conclusion
Planning a gay bachelor party is not really all that different from planning a bachelor party for a straight groom.  Your job, as the party planner, it to plan the ultimate bash celebrating the groom.  What that involves depends a lot more on the groom as an individual than the groom as a gay guy.  That said, the fact that the groom is getting married is a really big deal, not just from a personal perspective, but also because many of today's grooms came of age in a time when they would not have been able to legally marry a same-sex partner.  So, work with the groom to help create some amazing traditions and remember that love wins!