Lone Star Park Bachelor and Bachelorette Parties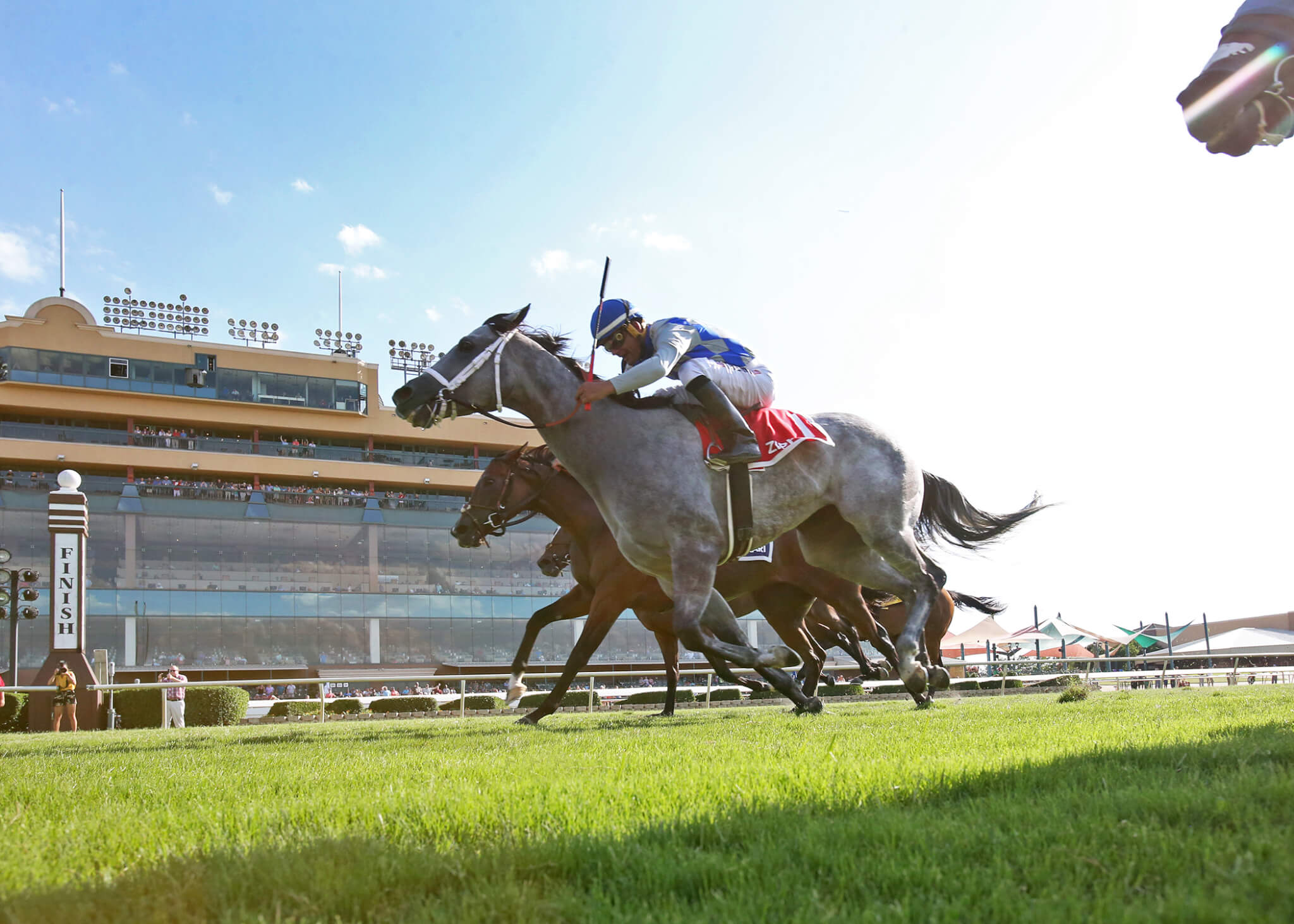 This post may contains references to products from one or more of our advertisers. We may receive compensation when you click on links to those products or services. Please also consider
donating to our website.
Looking for a unique, fun, themed party to celebrate the bride or groom?  Think outside of the box and inside the oval.  The racing oval.  Lone Star Park, the premiere horse racing facility in the greater Dallas/ Fort Worth area, offers a little something special for everyone.
Planning your day at the track is really flexible.  You can celebrate the bride or groom's "last ride" by heading out with a small group of friends for a normal day at the races.  Not that there is anything normal about a day at Lone Star Park.
Featuring the newest racetrack in Texas and a 7-level Grandstand, Lone Star Park also has a 36,000 square foot Las Vegas-style Racebook and simulcast facility.  At the Bar & Book, you can wager on horse racing from around the world, 7 days a week, all year long.  It also offers live racing during racing season.  The 2023 thoroughbred season will feature 44 days of live racing from April 13 through July 4. Quarter horse season will pick up in the fall and runs from September 8 through November 25.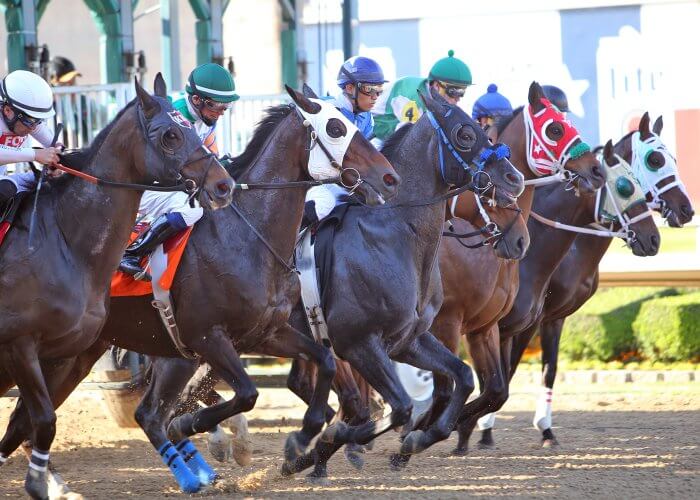 Live entertainment does not stop with the racing.  In addition to live races and simulcasts, Lone Star Park features live entertainment and promotion programs designed for everyone to enjoy.
Looking for a more personalized experience for your pre-wedding parties?  Lone Star has you covered.  We offer facilities of every size group, making us a great, unique choice for wedding showers, engagement dinners, bachelor and bachelorette parties, and rehearsal dinners.
Our Penthouse Suites are a favorite for small group parties.  They are privately attended and offer an in-suite self-service wagering machine, buffet service, private service, a bar, flat screen televisions, and, of course, a balcony view of the races.  You can rent multiple suites for larger groups or select a single suite for a more intimate setting, making our suites perfect for 16 to 100 guests.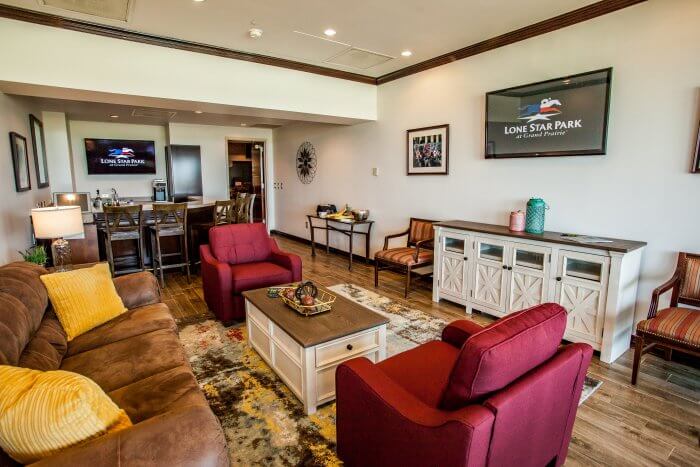 With a team of event planners, Lone Star Park knows how to make every pre-wedding event feel like a build-up for the big day.  We can personalize décor and work with your theme to make the event part of a cohesive wedding experience, or work with individuals to really make the pre-wedding party stand out from all of the other celebrations.  It really depends on the vibe you want to create. 
Lone Star Park not only offers a unique venue, but also a great bargain. At $125 per person, you get unlimited dining, live racing entertainment, and a hosted bar.
Want to learn more?  Contact us today with details about your event.  We can outline your options and discuss the direction you want to take.  Let us help you build something memorable for you and your guests.
Bachelor Parties
Gambling is a bachelor party favorite.  While we love the iconic nature of a boys' weekend in Vegas or even a poker night, they are not exactly original ideas.  Try something different, while still capturing the classic feel of a stag party, and head to the races.
We need to make something clear from the start. Lone Star Park is not trying to be Vegas, baby.  Why would they?  Located deep in the heart of Texas, Lone Star Park prides itself on offering an experience that is both iconically Texan and traditional horse track at the same time.  Our suites are unabashedly Texas luxury, making them not only comfortable and visually appealing, but also great for photos.
Best men love our suites for bachelor parties.  You know why?  Because they are a stress-free, easy way to throw a unique bachelor party that all of the guests will enjoy.  For $125 a person, you get a private suite with its own private balcony, appetizers on arrival, unlimited dining from the suite-level buffet, a personal bartender, unlimited bar service, the Lone Star Today Racing Program, and an in-suite wagering machine. 
Want to make the experience extra special?  Add on extras.  We have a Playing the Ponies Seminar that can help novices learn the best way to choose horses. It is a perfect way to get everyone geared up for a night of fun.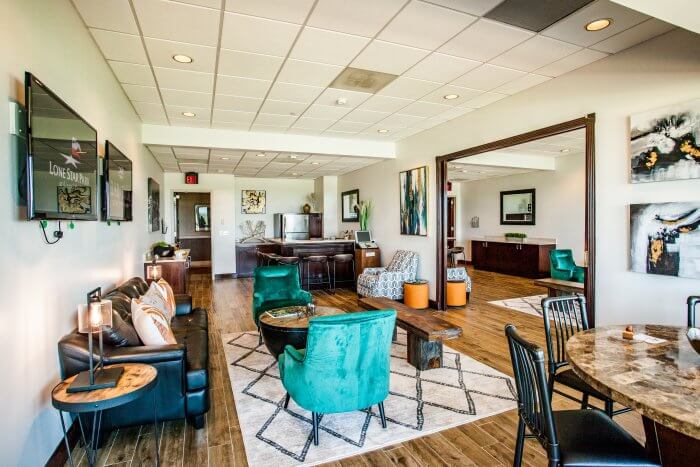 Bachelorette Parties
Derby themed bachelorette parties are all the rage.  Want to make yours stand out from the others?  Instead of settling for a horserace themed bachelorette party, take your girls to a real day at the races.  You do not have to pack up and head to another state to enjoy the glitz and glamour of thoroughbred racing.  Instead, come to Lone Star Park.
Many of the bachelorette party requests we get have two themes.  They want a feeling of luxury, but they are also working on a budget.  That makes sense.  Bachelorette parties almost always feature the bridesmaids and being a bridesmaid gets so expensive.  You want to have an epic bachelorette party for your girl, but you do not want to break the bank.
Lone Star Park has got you covered.  We offer a Penthouse Suite experience for 16 to 100 guests that is all-in for just $125 per person.  For that, you get a privately attended penthouse suite, appetizers, an open bar with wine, beer, soda, and call drinks, an unlimited buffet, personal bartender, and a balcony view of the live racing program.  Our suites also have in-suite self-service wagering machines.
You can upgrade for $25 a guest to add premium brands to the bar, 5 valet parking tickets, $10 in Lone Star Bucks per guest, and finish-line suite placement.  You can also plan seminars to teach the ladies how to bet or a Winner's Circle experience to make the party a once-in-a-lifetime type of event.
What does this mean for the maid of honor (or whoever else is planning the bachelorette party)?  A high-style, luxe bachelorette party without all the stress and worry of planning said bachelorette party.  Contact us, let our event coordinators know what you are planning and how many guests to expect, and then sit back and enjoy the party with the rest of the guests.  Make her last dash before the wedding bash a day to remember at Lone Star Park.
Up the ante with the Celebration Package. For $275 you can Name a Race in honor of the Bach, "shout out" from the track announcer, group display on the Daktronics board, two dozen specialty cookies, and a bottle of Prosecco to end your night with a bang!