Bachelorette Party Planning Guide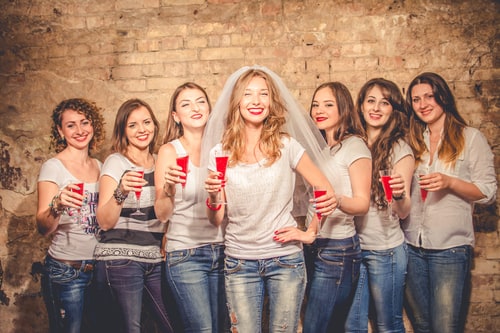 This post may contains references to products from one or more of our advertisers. We may receive compensation when you click on links to those products or services. Please also consider
donating to our website.
So, you landed the coveted maid-of-honor spot. Congratulations! Being tapped as the bride's right-hand-girl not only says you mean the world to her, but also that she knows she'll be able to rely on you for help with wedding planning. One of your awesome responsibilities if planning the bachelorette party. Some of you already have some great bachelorette party ideas; others might be much more familiar with traditional showers. Never-fear. Whether your pre-existing bachelorette party knowledge is large or small, our Bachelorette Party Planning Guide is here to help.
What is a bachelorette party?
Bachelorette parties may be growing in popularity, but they are still a relatively new concept for some groups of people. The definition of a bachelorette party is a party throw by a woman's friends shortly before her wedding, celebrating her "last night of freedom." Bachelorette parties have different names around the world; you may also hear the terms stagette party, hen party, or bride-to-be-party. While the technical definition of a bachelorette party is pretty clear, it should not be confused with the traditional bridal shower. While a bachelorette party doesn't have to feature absolute debauchery, it should probably not be something you could have at a tea room with your grandmother present.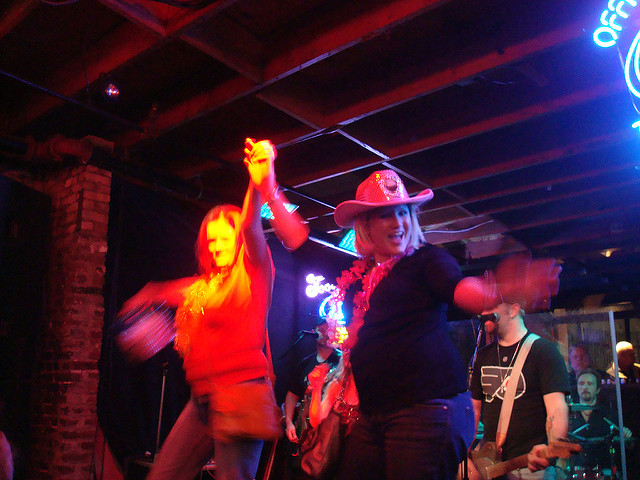 What is a stagette party?
A tongue-in-cheek way to refer to a bachelorette party; you may hear this term in the United Kingdom, Ireland, and Commonwealth countries. However, the term hen's party remains more popular in those areas.
What is a hen's night?
A term commonly used for bachelorette party in English-speaking countries other than the United States.
What is a bride-to-be party?
This broad term describes bachelorette parties, but is vague enough that it can also describe bridal showers, engagement parties, and a host of other pre-wedding events. If the bride talks to you about a bride-to-be party, clarify exactly what kind of party she wants.
Who plans a bachelorette party?
Ideally, the maid of honor is in charge of planning the bachelorette party, but we all know that family traditions may mean the maid of honor is the bride's little sister. So, this is when any of the bride's besties need to step up and help, even if you aren't part of the wedding party. Coordinate with each other, though, and appoint a point person to be in charge of it all. In this article, that person is the maid of honor, but we know how hard you work, long-suffering bestie of a girl with four sisters and a small wedding party!
When is the bachelorette party?
Any time before the wedding. However, understand that, unless your friend is different from most brides, the closer the wedding gets, the greater her stress level. We suggest planning it for six weeks to two weeks before the wedding, when she can actually enjoy it without fretting about some last-minute wedding plan. You may be tempted to have it the night before the wedding. Don't. Unless your friends are a lot less wild than ours, there will be drinking and general debauchery. You might all look like crap on toast when it's all done. The bride is not paying some guy thousands of dollars for pictures of her looking like crap on toast.
What's the maid of honor supposed to do for the bachelorette party?
Different brides have different expectations, but your general responsibilities are:
-create the guest list and get it approved by the bride;
-figure out a time that works for everyone;
-figure out a budget that works for everyone. Have you seen Bridesmaids? Know the part where the whole rest of the wedding party is in first class, but the one poor friend is in the back of the airplane? Don't be those girls. Chances are, you have some idea if one of the guests simply cannot afford your bachelorette party plans- arrange ways to include her without making her feel like a pauper. Half of the ugliness in that movie could have been avoided if someone had just donated her credit card upgrade;
-send out the bachelorette party invitations;
-book any travel arrangements like hotel room, flights, rental cars;

-collect or coordinate payment for your travel arrangements. Want to avoid feeling like a bill collector? Hire a travel agent to coordinate the payments and give the guests a firm deadline, then stick to it;
-figure out an itinerary for the party including daytime and nighttime destinations. Reserve anything requiring reservations, early. Spas, fine restaurants, and shows require reservations, even at resorts;
-book the strippers if you'll have them;
-arrange a designated driver for the evening, whether it's cabs, a limo, a party bus, or similar conveyance. Don't choose a guest as the designated driver unless she doesn't drink (the hidden upside to pregnant guests);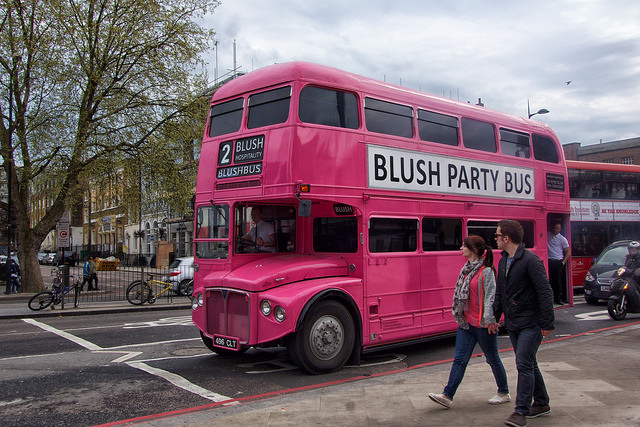 -handle any party favors; and
-buy stuff to stock the hotel room or villa.
What kind of party favors?
It depends on the kind of bachelorette party you are going to throw. If you're bar-hopping in a party town, then you're probably going to stick a bride-to-be sash on the bride, throw a tiara on her head, and all carry around penis suckers. You may even have matching t-shirts. Will you look a little ridiculous? Yes, but own it. Bachelorette parties are often given preferable treatment by nightclubs, bars, and other venues. Groups of guys love to buy drinks for a hot group of girls at bachelorette parties, so make yourselves noticeable. Amazon has great deals on bachelorette party supplies, and you can find super-affordable bachelorette party decorations at your local party stores and even at dollar stores.
https://www.amazon.com/gp/bestsellers/home-garden/3735161/ref=sr_bs_6_3735161_1
https://www.amazon.com/Funny-Guy-Mugs-Neoprene-Coolies/dp/B016AG3N2E/ref=sr_1_42?s=home-garden&ie=UTF8&qid=1487780065&sr=1-42&keywords=pink+drink+cozy
https://www.amazon.com/Coolie-Junction-Bitches-Neoprene-Magenta/dp/B01FYD8MI4/ref=sr_1_5?s=home-garden&ie=UTF8&qid=1487780030&sr=1-5&keywords=pink+drink+cozy
https://www.amazon.com/Simply-Sophisticated-Bachelorette-Bridal-Shower/dp/B01FOKUXC0/ref=sr_1_1?ie=UTF8&qid=1485965821&sr=8-1-spons&keywords=bridal+tiara&psc=1
https://www.amazon.com/Vibrators-12-Penis-Suckers-Bouquet/dp/B00XUXWWFU/ref=sr_1_1?ie=UTF8&qid=1485965983&sr=8-1&keywords=penis+lollipop
https://www.amazon.com/dp/B01JP3UDZY?psc=1
https://www.amazon.com/dp/B01MTAKGHQ?psc=1
What are the bridesmaids and guests supposed to do for the bachelorette party?
-help the maid of honor;
-book and pay for any travel in a timely manner;
-help cover the bride's expenses;
-be a drama eliminator, not a drama generator. This is not the time to talk about why your boyfriend is a jerk or to rehash old problems with someone else on the guest list. Some people can't drink without starting drama. Be honest with yourself and, if this is you, designated yourself the driver for the event and skip the booze;
-don't let the bride do stupid drunk things. No, she probably does not really want to have sex with that hot male stripper, and she almost certainly does not want a new tattoo in a place everyone will see when she's got on her wedding dress. If the bride is contemplating something potentially life-altering, if she didn't plan it sober, don't let her do it drunk.
We often get asked if guests are expected to bring gifts to a bachelorette party. Chances are good the bride-to-be is having a ton of showers, so you'll have gifts covered for those. Sometimes that isn't the case. So, as a group, decide if you are giving gifts at the bachelorette party. If you aren't, then don't bring a gift. If you are, get creative and fun. One idea we love- -a basket with bottles of wine labeled for "firsts" the couple is likely to encounter- don't forget a bottle of champagne for the first anniversary.
What is the bride supposed to do for the bachelorette party?
-Don't talk about wedding planning. Seriously. Your girlfriends love you so much, but they are tired of hearing about it.
-Get your bachelorette party gifts. It is customary to get the members of your wedding party a token of your appreciation before the wedding. Some groups do this at the rehearsal dinner, while others do it at the bachelorette party. We think it depends on the type of gift you're giving. Party-favor type gifts, like bedazzled bridesmaid wineglasses should be given at the bachelorette party. Spencer gifts has a number of great options.
-Don't be a bridezilla. Go along with what your friends have planned and let yourself enjoy it.
Who is invited to a bachelorette party?
The bridesmaids and the bride's close friends. However, it should be an adult-only theme. Also, the bride might have to include some of the groom's female relatives in the wedding party, but shouldn't be forced to include them in the bachelorette party unless they are truly friends. This can get tricky. It may require subterfuge.
What is the budget for a bachelorette party?
Honestly, the budget considerations of the poorest person on the guest list should probably dictate your budget, unless you know you can get people to help you cover her expenses. So, when you start talking budget, ask the girls what they're comfortable spending and if they're comfortable chipping in to help if someone needs help. Remind them that, as a group, y'all want to cover some portion of the bride's expenses, though you are not expected to pay for all of it if the bride has suggested a destination bachelorette party.
Steps to Planning a Bachelorette Party:
 Figure out who to invite to the bachelorette party and organize a guest list.
Discuss with the group and come up with some solid ideas for your bachelorette party.  Is it going to be local or destination?  One night or 3-days long?
Pick out the perfect invitation for your bachelorette party, and start sending them out 1-2 months prior to the agreed upon weekend.
Create a list of bachelorette party favors and supplies, and delegate each of your girlfriends to purchase 1 or 2 of those items.
Pick out a few fun bachelorette party drinking games to take the party to the next level.
Pack your bags and head off to your final epic weekend of freedom!
Bachelorette Party Tips:
-Start planning early and map out the whole event. Once the bride has approved a guest list, get them involved. We use email chains to make sure everyone is updated. Overwhelmed by the idea of planning it on your own? Then, don't. If someone in the wedding party is a logistical goddess, enlist her help. If not, take advantage of the growing collection of professional bachelorette party planners. Even if you don't hire a professional party planner, you may use professionals to help you. Travel agents make destination bachelorette parties run smoothly and spare you having to act like a bill collector. Nightclubs and resorts may have dedicated party planners and bachelorette party packages; take advantage of them when you can.
-Be honest with yourself and all of the guests about how much it's going to cost. Sometimes women get a little squeamish talking about money, which tends to lead to people underestimating costs. If you are heading out on a cruise, the actual cost is not going to be the price of 1/4th of the least expensive interior cabin, so spend some time figuring out what people can honestly expect to spend on the party and include those figures when tossing out ideas. Then, start saving. Whenever possible, pay for expenses before you go.
-Respect the bride's boundaries. You may think Magic Mike needs to make a personal appearance at the bachelorette party; she may be mortified at just the thought of a strange man grinding on her. None of the fun at the bachelorette party should be at the bride's expense, so skip it if it would make her uncomfortable. When it's your turn to get married and her turn to be a bridesmaid, that's when you can have a stripper grind on her!
Bachelorette Party Ideas:
If a theme exists, you can bet someone has done it for a bachelorette party, and someone probably put it on Pinterest. Don't be afraid to borrow copiously from their ideas; if they'd wanted to keep it to themselves, it wouldn't be on Pinterest. Here are some of our favorite ideas.
-Did you decide yes to presents for the bride at the bachelorette party? Then make it a themed shower. Because the bachelorette party is just going to be girlfriends and not the bride or groom's family members, this is a great time to give the bride sex toys or lingerie.
-We love to gamble. If you're somewhere with a casino, head out for a fun night of table games. No casinos in your area? Hire a dealer or two to come in and set up a casino in your party location. Buy some fun themed gifts for the top two or three winners, or set a buy-in amount and let them go home with the cash. You don't have to let the bride win, but you probably should.
-Who doesn't love a scavenger hunt? A photo hunt is the new way to go, and Cosmo has a list you can tweak for the perfect scavenger hunt, wherever you decide to party.
-Does your bride harbor secret cowgirl fantasies? Try a "gettin' hitched' theme party. Make a day of it and incorporate a horseback ride or a trip to a dude ranch into the earlier activities, then head out to a honky-tonk that night. Want to make it super-cute? Get matching cowgirl hats and themed shirts for your group.
-Want a bachelorette party the groom will love as much as the bride? Have a boudoir photo shoot. Hire someone to handle hair and makeup, bring your sexiest things, and hire a highly-rated boudoir or pinup photographer to turn you all into lingerie models for the day! This a great party to combine with the lingerie shower.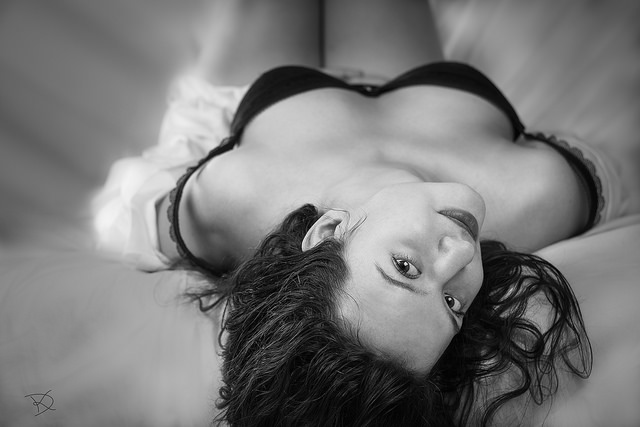 -Spa day. Whether it is booking a whole nail salon so you can all have mani-pedis, or booking an entire day of body wraps, facials, and massages at the swankiest joint in town, a spa day is a great way to relax and share girl time. We love, love, love the idea of the whole group getting a Wonder Woman pedicure.
-Booze cruise. If you're near navigable water, we bet your city offers booze cruise/ party boat options.
-Go shoot some things up. Trips to the gun club have become a bachelor party staple, but girls can enjoy the trip, as well. Real guns not your thing? You might even consider paintball, but remember that paintball bruises- make sure you have time for the bruises to heal before any other wedding events or pictures!
-Brunch. Who doesn't love brunch? However, be careful not to turn the brunch bachelorette party into just another shower. Throw in something unexpected.
-Color themes. Does your bride adore pink or does a cheetah print make her heart sing? It's pretty easy to incorporate a color theme into the bachelorette party, and it not only simplifies decorating but also makes you stand out as a group.
-Pub crawl. Bar hop. Whatever you call it, hit your favorite spots and try some new ones with all your friends. Just hire a party bus or a limo to drive you around- no one wants to be the designated driver and miss out on all the fun!
-Camping. Okay, this one is pretty group specific. Some women love to camp; we personally hate it. However, we love the idea of glamping, so borrow someone's grandma's adorable airstream and go experience nature!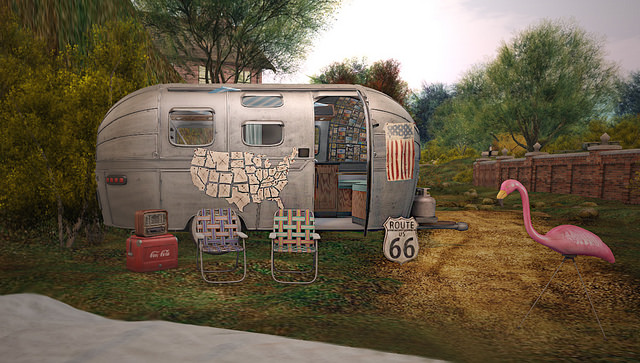 -Slumber party. Take it back to the day and pull out slumber party favorites- junk food, movies, gossip, and slumber party games. Want to make it even better? Try some bachelorette party themes. We like throwing it back to the decade when the bride was in middle school.
-Cooking party. Sign up for a group cooking class or have a private-chef come in to give you a cooking lesson. We suggest you pick a romantic dinner the bride can make for her groom after they're married. And don't forget to include a wine-tasting! If you're in the Houston area, check out the private events by Nice Winery, an award-winning winery that happens to be owned by two Cordon Bleu-trained chefs is a great way to start.
-Piano bar. If you've never been to a piano bar, you don't know how fun they are. It's a huge old-school sing-along, with lots of drinking, dancing, and general merriment. Call ahead and see if the bar offers bachelorette party packages- most of them do and can make planning a breeze for you.
-Combine the bachelor party and the bachelorette party. Okay, this is not our favorite thing to do, but sometimes scheduling and budget dictate it. We love the idea of a boys vs. girls game night or even boys vs. girls Olympics, where each team has to compete a set number of stereotypically gendered events.
-Visit a psychic. Who hasn't wanted their palm or tarot cards read? Take a group trip to a psychic (make sure and make group reservations in advance) or have one come visit your party and find out what the future has in store.
-Pole dancing class. Pole dancing not only makes you feel sexy, but is a great workout, and many pole dancing studios offer bachelorette party packages, designed to make your whole group relax and find their groove!
https://www.youtube.com/watch?v=nMPO4xYvCmA
-Tattoo parlor. If you're a group of girls who loves their ink, getting matching tattoos is an awesome bachelorette party idea. However, this is an idea you plan sober. From the decision to get one to the parlor you choose, and the tattoo design and location- all of those decisions should be made well in advance of the actual party and while you're all relatively sober.
If these ideas don't cut it, we have plenty more bachelorette party ideas.
Bachelorette Party Games:
Whether you're having a bachelor party at your house or at a destination, some games are tried and true bachelor party favorites:
First, there are the drinking games: Kings Cup, Beer Pong, Flip Cup, and the ever popular Never Have I Ever.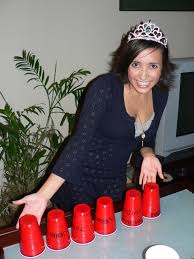 Then, there are the bachelorette specific games:
Get together with the groom to ask Newlywed Game-style questions, then quiz the bride. If she gets the answer wrong, you guessed it- she's got to drink up.
Ex-charades. Does your bride have a history of questionable boy toys before finding her Prince Charming. Mock them in a game of ex-charades and see how many you can identify.
Dirty truth or dare. This one is best played in public, where the bride and bridesmaids can enlist accomplices for their shenanigans.
You can also incorporate any of these bridal shower favorites into your bachelorette party.
There are plenty more bachelorette party games that can involve both drinking and sober activities
Bachelorette Party Locations:
Where you throw a bachelorette party depends a lot on what kind of party you want to have. Here are some of the favorites:
Someone's house. Usually the most affordable option, make it as easy as possible for the hostess by hiring a maid service to come in for pre and post-party clean-up, and hiring a caterer or making it pot-luck. Want the convenience of a home-thrown party without the hassle? Check out AirBnB or HomeAway.
Hotel. Because who doesn't love a hotel?
Restaurant, nightclub, or bar. Bachelorette parties will find more restaurants, bars, and clubs willing to host them than the boys will. Tea rooms, dessert bars, and restaurants are all happy to host bachelorette parties. Unexpected bonus- the party room. Then you get privacy without sacrificing service. Some restaurants will let you bring in entertainment, but check to see if they have any policies in place about this.
Strip club. If your town or destination has a male strip club that caters to women, then we promise you they will have perfected the art of the bachelorette party. Just make sure your bride doesn't mind beefcake.
Destination bachelorette party. If your group has the time and money for a destination party, check out our Top Bachelorette Party Destinations in 2017 to get some ideas.
Yes to Strippers or No to Strippers?
Some women love male strippers; some are really uncomfortable with them. It is really awkward for a stripper to dance all up on a woman who is uncomfortable about it. In fact, an unwilling bride can turn what should be a fun night into something creepy. So, if the bride says no strippers, listen to her. If you still want beefcake at the party, consider hiring a topless waiter or chef, instead.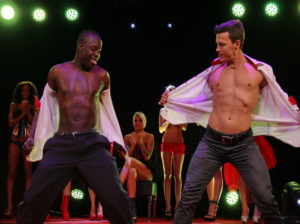 Is anything off limits at a bachelorette party?
Unless she is having second thoughts, most brides aren't going to be contemplating wedding-wrecking behavior at the bachelorette party. But maybe she gets a little crazy when she's drunk. Not sure when you should step in and stop what clearly seems like a bad decision, ask her before the party, when she's sober. Matching bridesmaid tattoos on your hips is a cute idea; a new tattoo in a visible spot, especially if she doesn't already have any, can be a really bad idea. Our favorite part about this is that no one chaperones the chaperones!
Bachelorette Party Forum:
If you still have some questions about planning your amazing weekend with your girlfriends, post a message to our forum.  If you have any advice for other groups or reviews of specific areas, post some information as well.