Plan Your Bachelor Party in Las Vegas (2023 Guide)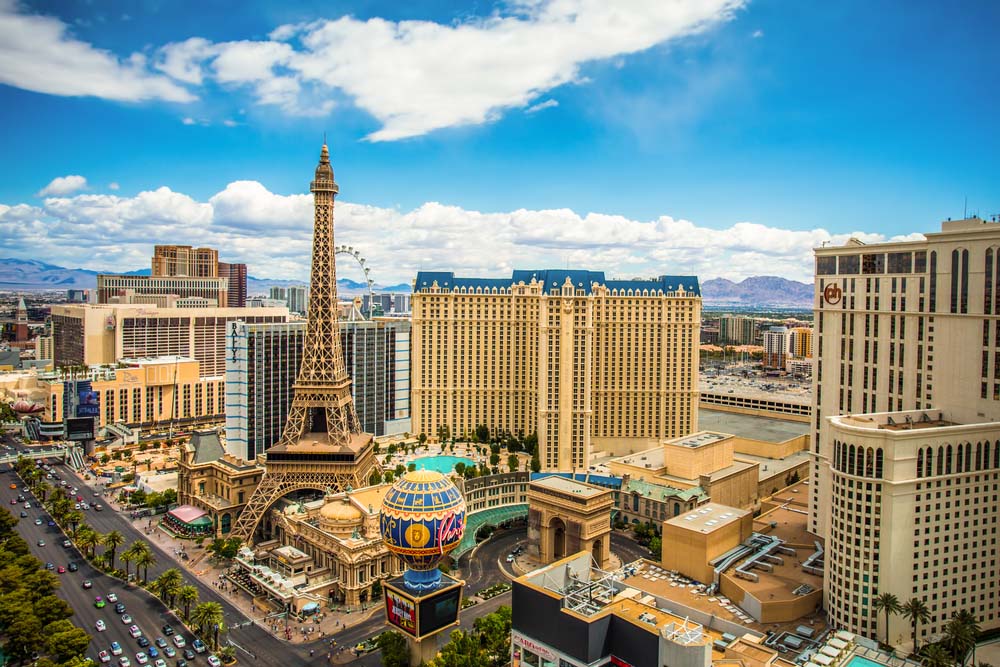 This post may contains references to products from one or more of our advertisers. We may receive compensation when you click on links to those products or services. Please also consider
donating to our website.
About Las Vegas
Las Vegas, Nevada is the ultimate stateside bachelor party destination.  Where else in the United States can you find stunning gorgeous women everywhere, gambling, drinking, outrageous food, and some of the hottest parties in the world?  Vegas is known as Sin City for a reason; in Vegas, not only can you explore just about every sinful thought you've ever had, but you won't even be judged or it. 
This beautifully designed playground in the desert is the perfect location for selling your soul to the devil, and the best part is that no one at home ever needs to know.  What happens in Vegas, stays in Vegas.  And everything happens in Vegas.  What else can we say?  It's Vegas, baby.
How To Get There
Airport
The airport you want to fly into is McCarran International Airport (airport code: LAS).  This airport is about 10-15 minutes from the craziness of the Las Vegas Blvd.  Your looking at a $12 – $15 cab ride, or even a little less with Uber or Lyft.  When booking a flight to Las Vegas make sure you use orbitz.com, as they usually have the best prices and availability.
Flights Search
Search hundreds of travel sites at once
Getting Around
Once you have landed at the airport of this adult paradise, there are several ways you can get from the airport to your hotel, as well as around town during your stay.
Book a Limo from the airport to your hotel for $16.00 per person
Book a seat on Super Shuttle from airport to hotel for $17.00 per person
Rent a party bus for as little as $100 an hour
Uber or Lyft – expect to pay about $10.00 for the trip
Hotel Transportation – most hotels offer transportation for their guests if you are staying in their suites or you are a big time gambler.
Rental Car – not recommended as the hotels do charge a daily parking fee and everything on the strip is walking distance
The Loop – this is a free shuttle bus that makes several stops downtown.
Las Vegas Monorail – will get you to all the best hotels and the heart of the strip (go for the 2-day pass)
RTC Bike Share – Rent bikes and bar hop.  Remember you can still get a DUI on a bike.
Things to Do
Daytime Activity Ideas
Vegas is known for its nightlife, but with year-round sunshine and weather perfect for most outdoor activities year-round, except in the hottest months of summer, Vegas actually has some great daytime activities.  You don't want to miss the daytime pool parties for your bachelor party in Las Vegas, but keep in mind that Vegas isn't defined only by the Strip.
Remember that pools and pool parties are not a year round activity.  The pool scene in Las Vegas goes from early March through the middle of October.  If you want to include one of these amazing parties in your itinerary, you would definitely need to book your trip during those months.  
Head over to The Linq.  This Caesars Palace property offers the iconic Las Vegas experience.  One of the modern attraction casinos, The Linq offers nightclubs; comedy clubs; and bars.  The fun does not stop with the traditional casino attractions; while you are there, check out the High Roller, which is the world's largest Ferris Wheel, and you can even get a cabin that serves as a private bar for your group as you take in the amazing Vegas skyline.  Looking for something a little more adventures, head over to Fly Linq, some of the city's most amazing ziplines.  You can fly them seated or Superman style, and they offer day and night rides.  Want a more traditional experience?  Linq is one of the less-expensive full-service casinos; you can go there to play blackjack or sit down at a poker table even if you do not have a deep stack of chips!
Foxtail Pool Club located at the newly rebuilt / remodeled SLS hotel.  This day club stretches 43,000 square feet and has a capacity of 2,000 party animals.  The layout includes 27 cabanas (including 2 VIP cabanas), 20 day beds, and 20 lily pads.  The centralized bar and pool makes it the perfect location for blacking out during the day.  Why do we keep mentioning cabanas?  Because the secret to success at Las Vegas pool parties is cabana and daybed rentals; these things are crowded and you want a spot to drop your things, relax when you're out of the pool, and order your drinks.
Encore Beach Club is located in the Encore Tower of the Wynn hotel. This outdoor venue is the perfect spot to party during the day while listening to some of the hottest DJs in the business like Avicii, Steve Angello and Fedde Le Grande. With a size of 50,000 square feet and a three tiered level pool, there is no limit to the madness you can experience. Bottles of premium alcohol running about $375-$500
Wet Republic which is the place that took the pool party from Hard Rock and elevated it to another level.  This 54, 500 square foot venue features several pools, cabanas, daybeds, and beautiful servers and guests.  Located at the MGM Grand adjacent from the main pool.  Expect to drop some money if you want to look rich and have hot girls hang all over you while drinking all your alcohol.  Bottle service starts at around $350 a pop.
Marquee Day Club is located at the Cosmopolitan Hotel. This day club is an expansion of their nightclub. With a total square footage of 22,000 including 2 pools, several bars, and a gaming area, this is a great party location. With their recently added dome (Feb 2014) they can now keep the parties going all year long, even in the rain. Do not worry, they remove the dome in the summer. Bottles of premium alcohol run about $400- $475 per bottle and drinks from $10-16. n
Daylight Beach Club located at the Mandalay Bay . This is the newest of the beach clubs opening in the summer of 2014. With a 4400 square foot pool, this outdoor club with a square footage of 55,000 can accommodate up to 5000 guests. It has already made its way to the top of the list by using their endless budget in securing some of the top DJs.
Rehab Beach Club at the Hard Rock Café used to be the pool party of all pool parties in Vegas.  It was one of the first places to start the whole pool-party trend and it held its place at the top of the heap for years.  Now, larger clubs with larger budgets have knocked Rehab into the second-tier, but it might be worth a trip for the nostalgia factor or during high-occupancy times like Spring Break, when every pool party is going to be crowded with co-eds looking for a good time.
What is there to do if you don't want to hit a pool party every day?  Plenty.  First, the obvious choice, gambling.  Sure, the casinos are a little less crowded during the day, but that doesn't mean you won't find a wide array of table games going on at almost every casino.  In fact, your buy-in price tends to be lower in the daylight hours, making them a great time to get your games in.  You might also check out whether there are any poker tournaments scheduled for when you will be in town; those can be a great way to bond with your friends.
For pure tourism, there is nothing quite as iconic as the Vegas helicopter tour.  Whether you are heading out over the Grand Canyon or simply flying high above the city, a helicopter tour might be trite and a little cheesy, but that doesn't mean it isn't awesome.  Besides that, a helicopter tour is one of the few places you can relax the no-photos rule that you must put in place when you're in Vegas.  Think how happy your girl will be to see you out taking in a natural wonder; she doesn't need to know about any other natural wonders you may be exploring.
Lake Mead isn't in the heart of the city, but it's close-by and transportation is easy to find.  If you like watersports, you'll find it all there: motor boats, jet-skis, canoes, and kayaks.  Lake Mead is also a great place for sport-fishing.  It's a national recreation area for a reason; the Lake Mead area is absolutely stunning.
If extreme outdoor sports like rock climbing are your thing, then Red Rock Canyon is a must-see on your Vegas trip.  Hiking, rock climbing, horseback riding, mountain biking, and even a dip in an ice-cold snow-melt fed pool await you if you head out to Red Rock.
Do you like to shoot up things?  The desert surrounding Vegas has a ton of gun clubs, where you can your buddies can head out and rent some of the world's most destructive weapons.  Forget guns, we're talking missiles, and instead of targets, some of these places let you shoot up vehicles!  One tour that seems to be extremely popular is the Vegas Gun Store and Firing Range package.
Missing your frat boy days?  Check out Gold Spike's backyard, which features favorite yard games like corn hole, beer pong, and even an ice rink.  The Gold Spike also has a crash pad that is an ideal place for your bachelor party to stay.
Looking for an iconic bachelor party experience?  Consider the Strip Gun Club.  Their Boom for the Groom, Bachelor Kings Package, and Bachelor Aces Package are specifically tailored to bachelor party groups. 
Wanting to up the ante on bachelor party war games?  Skip the gun clubs and head over to Battlefield Vegas.  Instead of guns, they let you play with tanks. They also offer a complete experience, which starts with them sending a military HMMWV (also known as a Humvee) to your hotel location for drop off and pick up.  Let them know at least 24 hours in advance, and they go find a car for you to destroy.  You get to the facility, get an overview on how to operate a Main Battle Tank, and then you get to crushing.  It is an awesome experience that you and the bachelor party guests will never forget! 
Want to drive expensive cars like Ferraris, Lamborghinis, Aston Martins?  Make sure you book the Exotic Driving Experience at Lake Mead.  This 30 mile trip will run about 2 1/2 hours and set you back around $520.00 per person.
Of course, your main daytime activity may need to be recovering from the night before.  Party too hard?  Las Vegas has a number of solutions for that, including the Hangover Heaven recovery bus, where you and your crew can get hooked up for some IV hydration and meds that fight typical hangover symptoms.
View all other Activities in Las Vegas
Nightlife Activity Ideas
While other cities talk about their nightlife, Las Vegas is all about the nightlife.  You could literally walk down the Strip and walk into just about any casino and find great games, good drinks, good food, and some kind of club.  That's just how Vegas is.  If spur-of-the-moment is how you like to roll, you can do that in Vegas and still have a great experience.  In fact, if you're willing to spend the money to get in the door, talk to a VIP host at any of the Vegas clubs and they're going to be happy to let you and your bros in the door: bachelor parties mean lots of drinks, which means lots of money for them.  This makes Vegas different from other cities where the illusion of exclusivity is sometimes more important than profit; no one in Vegas is ever ashamed to acknowledge they are in it to make a buck.  So, bring some cash to spread around and you'll probably get in anywhere you want to go.  However, the seasoned traveler knows that there are some places that stand out, even in Sin City, and that is worth it to go ahead and take the time and reserve a private table at these places beforehand.  Here are some of our personal favorites:
Jewel Nightclub – The newest masterpiece by the Hakkasan Group.  This 14,000 square feet, two level nightclub took over the old location of Haze Nightclub at the Aria Resort and Casino.  The main floor is where all the action takes place and the second level or mezzanine is where all the themed VIP boxes are located.  Being that this is the newest and hottest night spot in Las Vegas, table reservations are highly encouraged.
Omnia Nightclub – This club opened in April 2015 and took over the spot once occupied by PURE nightclub.. Another mega club or what they are calling an interactive nightlife experience, operated by the Hakkasan Group. Located in Caesars Palace, this 75,000 square foot multi-level venue is sure to make your bachelor party weekend even more crazy. Calvin Harris is the resident DJ, and we know where ever Calvin goes hot chicks that love to party, will follow. VIP table service is recommended and bottles start at $400 a pop.
Hakkasan Las Vegas is mega 5-story club and restaurant located in the MGM Grand. With a square footage of 80,000 it is not only the largest nightclub/restaurant located in Vegas it is the largest club in the nation.  Plus, the music.  It has some amazing DJs, like Calvin Harris, Afrojack, and, if you're lucky, Questlove in the Ling Ling Lounge, the club's designated down-space for when you need a break from the dancing.  Our tip?  Avoid the lines outside without reserving a table by dining at the Hakkasan restaurant before your night out; diners not only get some of the best Cantonese food in the States, but often get to head straight from dinner and into the club.
Marquee Day/Night Club located in Cosmopolitan Resort. This club has 3 separate rooms with over 60,000 square feet and 7 bars. Bottles of premium alcohol run about $400- $475 per bottle and drinks from $10-16.   Monday nights are the Marquee's best night, when you're likely to find some locals mixed in with the regular tourist crowd.  One of the Marquee's most unusual features is its library, which isn't a room designed to look like a library, but an actual library with books to read.  If that sounds a little dull to you, then you've obviously never met a naughty librarian.
Club XS is located at the Encore which is the newest tower of the Wynn Hotel. This is the second largest nightclub in Las Vegas @ with a bottle of premium alcohol running about $375-500.  This club has a pool area and features some of the best DJs in Vegas, including Avicii, Zedd, Skrillex, and Deadmau5.  Sunday night swim is the best time to go.  If the crowded dance floor at XS gets to you, you can duck out and head to the Encore's other nightclub, Surrender, which puts an emphasis on electronica.
Hyde Bellagio is located in the Bellagio.  This place is not so much a nightclub as it is a lounge, and if you want the experience to be a great one you will shell out the dough for VIP table service.  What you get for that is an up-close view of the Bellagio fountains; they might even splash you.  Is this the place where you party all night?  No.  However, if you to feel like you stepped out of a movie and into that iconic Vegas moment with the boys, you'll have a drink or two at Hyde.  Just be prepared to run into bachelorette parties if you go there; Hyde is one of Vegas' most popular bachelorette party spots.
Light at Mandalay Bay might be the most Las Vegas of any nightclub in the history of nightclubs.  Partnered with Cirque de Soleil, Light features acrobats on the ceiling, and a huge LED screen behind the rotating group of some of the city's hottest DJs.  Light is one of the more difficult clubs to get into, so you may want to plan on heading there on a Wednesday night.
TAO restaurant and nightclub is a staple in Las Vegas. It is located in the Venetian hotel and has been around since 2005. Tao is considered one of the original mega clubs of the now extensive Las Vegas portfolio.  Tao nightclub has a bunch of different rooms with a bunch of different music, so you're likely to find something for everyone, even if your group is diverse.  Tao also offers some tasty Asian food, including some excellent sushi and dumplings.  Snoop Dogg has a place in Tao, the Snoopadelic Cabaret, which is what you'd get if you crossed a speakeasy and  hip-hop party.  On Thursday nights, local industry workers flock to Tao.  However, the real draw of Tao is the girls.  Tao is not a strip club, but it's got girls in glass boxes, girls in bathtubs, girls on tables; pretty much girls everywhere.  It's a great place to start your weekend of debauchery.
Drais Nightclub is located at the Cromwell (used to be Bill's Casino). This has always been a late night spot as the party starts shifting into high gear after 2:00am. Recently renovated and reopened, this once smaller venue is now an indoor/outdoor spot that is over 65,000 square feet. Bottles of premium alcohol go from $300 – $450.  But, don't assume Drais is just for nighttime; it's known as much for its seasonal Beach Club as it is for its nightclub, and guarantees you one of the best pool parties in Vegas.
Not sure what nightclub you want to visit, how to get into the nightclubs you do want to see, what to wear to the club, or proper nightclub etiquette?  Hey, you are not alone.  Lots of people live in cities that do not have nightclubs, and the nightclub scene varies from city to city, anyway.  There is a service in Vegas, JackColton.com.  It can hook you up with reservations at some of the best nightclubs, provide you with a host name at the club, tell you what to wear, whether you need to arrange for bottle service at certain clubs, where to find great pool parties, and what behavior is expected at the club.  You may feel a little geeky using the service, at first, but if this is your first trip to Vegas, especially if it is also one of your first trips to a big party city, it can actually take away a ton of the stress associated with planning the ultimate night out for you and your friends. 
Ask 20 different people to tell you the best Casino in Vegas and you will get 20 different answers.  However, if you are into sports betting, then you need to get over to Caesar's Palace and check out their sports betting venue.  No other casino even comes close to the tailgate style experience you find in their sports betting area.  This is a favorite of ours for bachelor parties, especially if you are all buddies from college and your team has a game on for the bachelor party weekend. 
Someone has probably told you about the hot new poker room in Vegas, and chances are that it is different from last week's hot new poker room.  You can check them out, or you can head over to the Bellagio, where you can consistently find the best poker room in Vegas.  What makes poker at the Bellagio such an amazing experience?  First, you can find action 24/7.  Some casinos have dead times and you might struggle to find a full table to play.  Bellagio is known for poker and you will be able to get a game there.  Second, the amenities are stunning.  Tableside food and drinks are the standard at any upmarket casino, but what about tableside back and neck massages, while you play?  That is the kind of luxury you can expect at Bellagio.  You will also find yourself challenged by the game.  Sure, there will be plenty of amateurs there, but do not be surprised if you find yourself playing against true poker legends. 
Looking for more nightclub options?  Check out our article on all the best Las Vegas clubs.
Strip Clubs / Massage Parlors
Vegas is known for its adult entertainment industry.  You'll find strip clubs of all varieties in the city, as well as prostitution that is so open you might think it's legal in Clark County.  It isn't.  It is, however, legal about an hour away from the city, so we are including some places way off the Strip in our list.
Spearmint Rhinos is a strip club which is located on South Highland Drive is the best strip club in Vegas. Beautiful exotic dancers fly from all over the country to work at this club on the weekends. If you want to meet the A squad its recommended you go on a Saturday evening either before the rush (8pm) or after the rush (3am).
Sapphire Las Vegas Gentlemen's Club is a strip club located at South Industrial Rd. This is the largest strip club in the world at 70,000 square feet. Voted the best strip club in Las Vegas (I disagree) and the best place for a bachelor party in 2014. The club is open 24/7/365 days a year and features over 300 dancers per night.
Crazy Horse 3 is a strip club conveniently located near most of the Las Vegas Strip's biggest hotels and casinos.  It is considered an upscale destination, an important distinction because in Vegas you can get everything from over-the-top raunch to classy naughtiness.  They offer plenty of bachelor party packages, which can accommodate groups of different sizes, and, of course, free limo transportation between the club and Vegas hotels. 
Massage Therapy on South Durango Drive offers hour massages for $65.00 and for an additional $40.00 you can get a happy ending.
Desert Paradise on East Desert Inn Rd offers 60-minutes massages for $70.00 with an additional $40.00 for the happy ending.
About an hour away from the city, you can find some of the only legal brothels in the United States.  Mustang Ranch, in Sparks, Nevada, is probably the country's most famous brothel, though Sheri's Ranch has its fans, as well.  Because they are legal, you can not only find reviews of the establishments, but also of the ladies working in them.  If you're going to P4P, these might be your safest choices anywhere in the States.
*Most of the strip clubs provide free transportation to the club via party bus, limo, or private car service. Contact the strip club of choice for more information.
Where To Eat
Restaurants
Vegas is about excess, sin, and gluttony and the food is no exception.  Some of the country's best restaurants can be found in Vegas, and if you recognize a chef from TV, odds are high that he or she owns a Vegas restaurant.  If you're on the strip, every casino has several in-house restaurants and those restaurants range from good to incredible.  However, Vegas is too amazing to spend all of your time stuffing your face, so here are our favorites of the Vegas eateries:
STK located at the Cosmopolitan Hotel – a steakhouse that caters to females, which means there will be plenty of eye candy.  You can order the small womanly portions or the larger male sized dishes.  The music is loud, patrons dancing on the table.  This is not your typical steak house.  The food is great, the music is pumping, and the women are beautiful.
Wiked Spoon Buffet @ Cosmopolitan Hotel – If you are looking for variety, speed, and quality eats, your best bet is to hit the buffet.  This is not like your ordinary Vegas buffet where you load up on a few items, instead you are given small plates for a variety of items, some which are rather interesting.  Wicked Spoon also includes your basic breakfast and lunch items, Italian dishes, Asian specialties as well as carving stations.  For an additional upcharge you can also add unlimited mimosas (why not?).  Available for breakfast, brunch (on weekends), and dinner.
In n Out Burger- Looking for a quick, easy, affordable place to eat in Vegas?  You might be surprised to find that one of our recommendations is actually a popular fast food chain.  In n Out Burger is known for providing high-quality, fast eats.  The burgers are tasty and the fries are fresh cut potatoes fried in sunflower oil.  The double-double is a double-meat, double-cheese experience on fresh-baked buns and featuring the chain's signature sauce.  Order it animal style for a signature experience and get pickles, grilled onions, and extra sauce on top of your burger.  This is a great place for lunch in a hurry, especially if you hit the new location that just opened in the Linq, where waiting times are short for this popular chain.
Il Mulino   – If you would rather sit down and get an amazing yet expensive Italian dinner, Il Mulino Las Vegas is your answer.  Located at Caesars Palace this restaurant is sure to dazzle your wallet and taste buds.  Some recommendations for appetizer would be the beef carpacio or scampi oregenata.  For dinner I would recommend the amazing Rigatoni Bolognese or stick with an Italian favorite Pollo Parmigiana Il Mulino.
Julian Serrano – If eating is something you care little about, this restaurant will hit the spot.  Located at the Aria Resort, this tapas style restaurant has small plates which pack a bunch of flavor.  Some recommendations would be the spanish chicken croquetas, short ribs, grilled new york steak, tuna carpaccio, beef tartare, and seared scallop.
Cut, Las Vegas, is a Wolfgang Puck restaurant.  Celebrity chefs come and go in popularity, and the chef-named restaurant has actually gotten a bit of a bad reputation because of the infusion of celebrity chefs.  However, there is a reason everyone knew Wolfgang Puck's name, before we even had celebrity chefs.  He creates amazing food and his restaurants are run meticulously.  Cut is primarily a steakhouse, and the steaks are sublime.  Start with the Maple Glazed Pork Belly.  In fact, if we can give you any advice about life, it might be that if you have the option of starting a meal with pork belly, take that option.  For entrees, we like all of the American Wagyu cuts, because we think a great steak needs natural marbling, but the filet mignon is our favorite; we go really decadent and add a Bernaise sauce to it.  The sides are more than just afterthoughts, and the Brussel sprouts with a Miso aioli is a really unique experience.  You do not have to worry about saving room for dessert; they have a small bites dessert menu that lets you get that taste of something sweet that finishes off a meal.  We suggest the Apple Cider Doughnuts.
Where To Stay
Hotels
Every hotel on the Vegas strip is bachelor-party friendly.  After all, Las Vegas is the city where people go to get wild and lose their inhibitions.  Depending on when you're traveling, rooms in some of these places might be crazy-cheap.  That's because they make money on you in other ways.  Also, a word of warning, you will hear people talk about all-inclusive resorts or hotels in Vegas.  This has a very different meaning than you've come to expect from all-inclusive resorts in the islands.  All-inclusive there means everything is paid for as long as you don't leave the resort.  We have yet to encounter a single Vegas hotel that is actually all-inclusive.  However, you can find several places that offer hotel packages, which will include room and resort credit which can be used for food and drinks at establishment within the hotel.  Some even throw in a free show, and some comps to play at the casino.
Cosmopolitan Las Vegas – This hotel was opened on December 15, 2010 and quickly became one of the hottest hotels on the strip. Featuring amazing restaurants like Scarpetta, Blue Ribbon Sushi and STK. This is one of the only hotels in Vegas where the rooms come with balconies.   A bachelor party at the Cosmopolitan in Las Vegas is more than just a great place to stay; it has some of the best bars, restaurants, and clubs in the city.
Aria Resort is located in City Center complex on the Vegas strip. It opened in 2009 standing 600 feet in height. This resort has over 4000 guest rooms and suites (which include a toilet that cleans up after you) and 17 different eating options.  If you are looking for a baller suite at Aria look into the Sky Suites, which have multiple bedrooms, a living room, dining room, and bar.  These rooms are large and can accommodate 6-7 guys.
MGM Grand which opened in 1998 is located on the Vegas strip and is the largest hotel complex in the United States, second largest in the world. If you are going to stay at this hotel, make sure you stay in the Signature tower as it's the newest tower with all suite rooms.
SLS hotel Las Vegas opened Labor Day 2014 and occupies the old grounds of the Sahara. The sbe hospitality group that owns/operates the SLS hotel brand has spent $400,000,000+ for the rebuild, so do not expect it to look anything like its dumpy predecessor.
There are a ton of hotels in Vegas with a variety catering to the crowds without the deep pockets. The hotels I recommended are the newer pricier ones, and I have stayed at them. Any hotel is going to be bachelor party friendly as Vegas is sin city.

Hotels Available in Las Vegas
Rental Houses / Villas
Generally, in other cities, we recommend renting a house for a bachelor party. The best two websites for doing this are airbnb.com and homeaway.com. In other places, you have much more flexibility at a private residence (like a private chef, pregame parties, after parties) and most of the time they are cheaper than multiple rooms at a hotel.  However, in Vegas, we change our tune.  Most rental homes are away from the Strip, which means you can't walk or use the Deuce to travel the street, but have to worry about private transportation.  Besides that, the hotels in Vegas are great; you will be hard-pressed to find a private home that can match their amenities.
However, if your heart is set on a party villa, then make sure you focus on location.  For example, this penthouse in the MGM Grand Casino Hotel Signature Tower sleeps up to 12 and offers the amenities of the MGM Grand Complex and a private villa.  For smaller groups and for the cool-factor, you can stay in Frank Sinatra's preserved penthouse, which is located in the residential area of the Cosmopolitan Casino.
If you are looking for a great price and wonderful amenities for your bachelor party and do not mind staying outside of one of the casinos, then you need to check out Sell My Timeshare Now.  This website lets timeshare owners rent out their timeshare properties, which are essentially fully-stocked condos located in some of the hottest resorts in Vegas.  You can find some amazing deals on their page and they have a ton of flexibility in terms of the number of guests.  Many of the resorts even offer full hotel-style amenities, but with more of the privacy and the ability to handle things like meals in the room.  Some of the properties are even located adjacent to the big hotels and casinos; we once stayed in one located just behind a big hotel in the middle of the strip, so that we stayed in the action, but at a fraction of the price of a hotel room. 

Rental Homes Availables in Las Vegas
When To Go
Best Time
Vegas is a year-round party city, but it is hotter than Satan's balls in Vegas in the summer.  You Think daytime temps well above 100, making any outdoor daytime activity more strenuous than lounging outside in a pool a challenge.  You might think that means avoid Vegas in the summer, and, down the road when you're looking for a place to bring the wife and your 2.5 kids, hell yes, avoid it in the summer.  But, right now, your daytimes plans can be to gamble or hit pool parties, and the desert location means Vegas summer nights are tolerable, so come on and visit.  New Year's Eve is also a great time to visit the city because everywhere has a party.
On a Budget
If you are on a budget, the best deals you will get at the hotels will be November – December. This is after summer pool season and before the holiday season. Hotels will offer tremendous discounts with some offering rooms at low as $24.00
Current Weather
Regardless of when you go to Vegas, make sure you purchase travel insurance to protect your investment.  This cost could be as little as $30.00 per person and will cover any issues like illness, weather, missed or canceled flights, issues with your rental house, etc.
What Else
Items to Pack
What do you need for a trip to Vegas?  You need a swimsuit for sure.  You'll want some nice clothes so you don't look like a slob, and if you plan on some kind of outdoor event, you'll want to bring your gear for it.  You can find just about anything you need in Vegas; it's just going to be more expensive.  So go ahead and bring ibuprofen, acetaminophen, and a stash of your favorite condoms, lube, recovery formulas.
a new suitcase if the one you have is old and crappy looking
a new pair of sunglasses with dark lenses so you can creep on chicks without getting noticed (especially at the pool parties)
a new bathing suit or two for the pool parties
vitamins to prevent a nasty hangover and keep your heart pumping
a new pair of white sneakers to look fresh
some diamond jewelry (or cz) so chicks think you have money.
Prices
It is possible to head to Vegas and go cheap.  There are free buffets (one of the best is actually at one of the city's strip clubs), in most establishments you drink free while you're gambling, and there are so many scantily-clad gorgeous native women and horny tourists that you can probably find plenty of female companionship without dropping a dime.  However, you are not some middle-aged tourist heading to Vegas for a convention or a frugal family vacation.  Strip away the glitz and the glam and Vegas is a money-making machine.  For them to make money, you have to lose money.  So, if you're getting something for free, chances are good that the casino or club is making four or five times as much on you just being in there.  So, plan to spend a lot of money, but know it will be worth it!
If you show up at the club entrance with all guys expect to purchase more bottles for your lack of women. Best to just scoop some beauties off the line and take them in with you as it will cut down your costs (or increase them?). Nothing like bottle rats.
Women of Las Vegas
Before we talk about all of the awesome things you can do in Las Vegas, we want to take a moment to talk about the women there.  They are incredible.  Sure, you have your happy middle-American mom and pop tourists and even some families visiting Las Vegas, but the nightclubs and the pool parties are dominated by young, gorgeous tourists.  Like the guys at your bachelor party, many of these women are in Vegas to have a great no-strings attached vacation, and, depending on what you have in mind, you might find out all about Sin City without ever stepping in to any houses of debauchery.  On the other hand, pretty women from around the world come to Las Vegas to earn a living, make a name, and have a great time in one of the city's many, many, many sexually oriented businesses or shows.  You can find beautiful women, in various stages of undress, in shows ranging from the burlesque-style Peepshow, which has featured a series of the country's hottest women like Holly Madison and Coco Austin in the role of hostess to an erotic dreamscape to some of the dirtiest, raunchiest live shows you can find in the states.  So, wherever you go, expect to encounter beautiful and friendly women and prepare yourself, accordingly.
Extra Curricular Activities
Prostitution:  Illegal in Clark County (Las Vegas) but tolerated.
Green:  $50 – $60 an eighth of kind
White:  $75+ a gram, remember how far you are from any port.
* when in doubt, ask someone in valet, a cab driver, or a VIP host.
Companionship:  $350 – $1000. Try to stay away from the cards you will be given on the streets as those are always bait and switch. If you have steep pockets you can always convince one of the ladies from the strip club to meet up with you after their shift.
Big Events in Las Vegas
It is literally impossible to list the events and festivals in Vegas; there is literally a special event going on at all times of the year.  One favorite for bachelor parties is the Electric Daisy Carnival, a huge electronic dance music festival at the Las Vegas Motor Speedway, which features over 200 DJs and boasts over 350,000 attendees.  Vegas hosts the AVN Adult Entertainment Expo in January, which might be perfect for you if you and your crew are particularly naughty.  In any other city, that type of event would mean an influx of wild and willing women, but it doesn't really make a difference in Vegas, though you might see a few faces (and other body parts) you recognized.  In addition, almost every hotel or casino has a featured show.
If you are a techie, then you may want to hit Vegas when CES is in town in January.  This huge convention, put on by the Consumer Technology Association, is the biggest convention of its type in the United States.  To put it in perspective, over 180,000 visitors come to Vegas for CES.  On the other hand, if you are not into electronics or technology, you do not want to visit when CES is in town, as flights and hotel rooms can get extremely expensive! 
Planning on booking a bachelor party trip to Las Vegas? If you want to spend less time booking hotels, VIP tables, and dinner reservations, there are several services that will take care of all the dirty work for you.  They will arrange airport transfers, hotels, strippers, anything you can think of.  A few of these services are below. Party Tours Las Vegas provides different per person packages depending on what you need.  They make it so easy that all you need to do is jump on the plane and the rest is taken care of.
You can also email us with your details.  We work directly with the city's best nightlife venues, hotels, and promoters to help you arrange the best possible weekend, so that you get to spend your time partying, not waiting in-lines or trying to arrange activities.
View All Event Tickets in Las Vegas
Bachelor Party Services Las Vegas
If you want to spend less time booking hotels, VIP tables, and dinner reservations, there are several services that will take care of all the dirty work for you.  They will arrange airport transfers, hotels, strippers, anything you can think of.  They can provide you with a a list of ideas and package deals for everything, meaning all you would need to bring is spending money.  They can even plan out your itinerary so all you need to do is show up at a specific time.  A service recommended by other bachelors is below.
Party Tours Las Vegas provides different per person packages depending on what you need.  Your entire trip would be prepaid, meaning that all you need to do is jump on the plane and the rest is taken care of.  You should bring some additional spending money for the extras (gambling, strippers, drugs)
Crime
Crime is not a major problem in the touristy part of Vegas, because tourism is the city's main industry and there is a big police presence.  You aren't likely to get mugged in the street, but if you are doing shady things, you may be interacting with some shady people in secluded places.  Exercise all of the reasonable caution that surrounds that behavior.
Additional Tips
Las Vegas is one of the few places where you can walk down the street, openly drinking alcohol.  You can get giant drinks in plastic cups to sip as you stroll.  It's generally hot, so you're going to be thirsty.  Do yourself a favor and pace yourself.  Throw some water into the mix every once in awhile.  You want to do the city to excess, but you don't want to be miserable vomiting mess for most of your trip.
There are almost always some kind of specials or deals for hotels or flights to Vegas.  Plus, there are tons of freebies in the city.  The catch-22 is that bigger spenders tend to get better perks, so if you are looking to get your rooms comped, expect to drop a lot of cash beforehand.  You may even be able to find specific Vegas bachelor party packages.
Remember that alcoholic drinks are provided for free when gambling.  This includes the use of electronic poker machines which are situated at actual bars around the casinos.  Throw in a $20.00 bill into one of these machines and act like you are playing, down 3-4 beers or rum and cokes, then cash out of the machine (the same original $20 unless you lost or won some money) and be on your way.  This tip will get you free drinks in Vegas your entire stay.
Most guys think you need to have some serious money to head to the desert but the truth is you can even do a Las Vegas bachelor party on a budget.  If you do not care about going to the hottest hotels, restaurants, or clubs, you can save yourself a lot of money.  On off-peak weekdays and weekends you can get a hotel room at Circus Circus for as little as $24.00 per night!  The casino provides free alcoholic drinks if you are gambling (see additional tip below for free/cheap booze without gambling).  You can do a bar crawl along Las Vegas Blvd, where drinks are very cheap ($2.00 draft beers, $3.00 well drinks).  For your meals you can do an unlimited buffet pass for $59.99 which gives you 24/7 access to various buffet style restaurants in several Casino Hotels.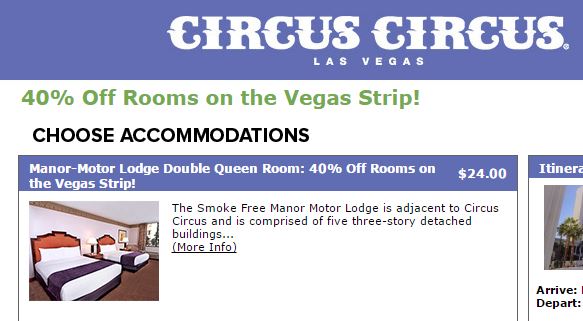 Everyone knows in order to get free alcohol in Las Vegas you need to be gambling.  This tip will show you how to get free drinks while barely losing any money.  You need to find a casino that has a bar with video poker installed in the counters of the bar.  Sit at one of those spots and add $20.00 to the machine.  Now order all your drinks while pretending to gamble, or gambling the smallest amount ($.25 etc).  The bartender has to comp your drink since you are technically playing/gambling, so you can actually get wasted for pennies on the dollar.
Las Vegas Bachelor Party Forum
If after reading this article, you still have questions about planning the ultimate bash in Sin City, post a question to our forum and either someone from our community or a member of our staff will provide you a detailed response.  If you have already been to Vegas for your bachelor party, please post some tips, reviews, recommendations to our forum so that other groups can read and learn, and help build our community.
Widget not in any sidebars
Why Go
 Star Rating
Conclusion
In Conclusion, if you have the deep pockets to spend, Las Vegas is the ultimate spot for a bachelor party. Although it seems harder these days to hang out with regular ladies who aren't "working", the food and entertainment aspect puts this location well ahead of others.
Remember the steps to planning the ultimate bachelor party in Vegas are:
Book your flights
Lock down a hotel or rental house
Book any daytime activities, cabanas or daybeds at the pool parties, restaurant reservations, etc.
purchase travel insurance
pack your bags and bounce to the airport for an amazing weekend