How to Throw a Bachelor Party (2023 Guide)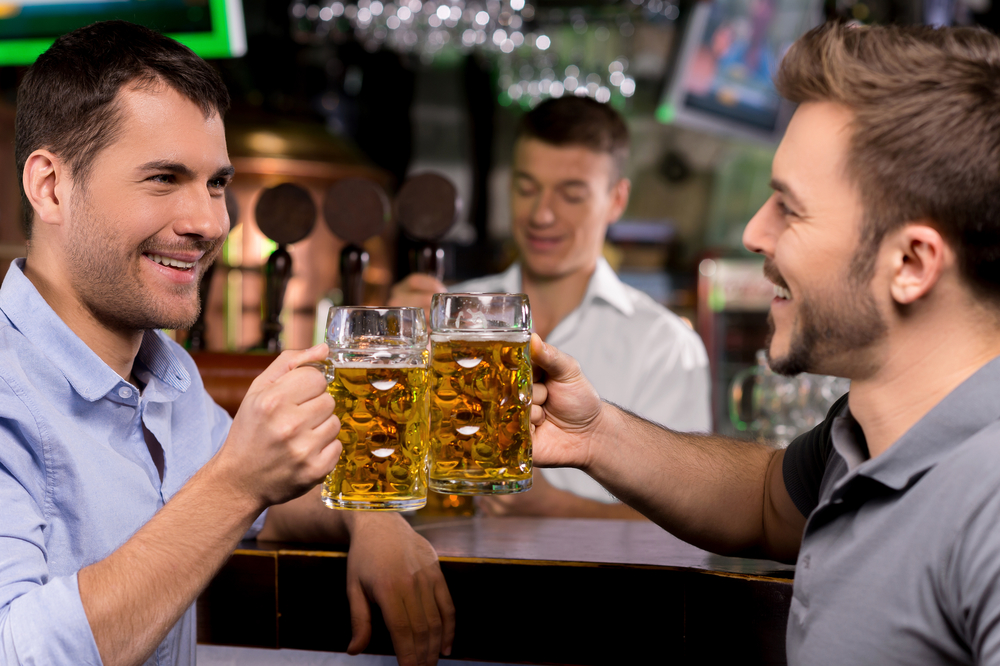 This post may contains references to products from one or more of our advertisers. We may receive compensation when you click on links to those products or services. Please also consider
donating to our website.
Let's dispense with the pretense here, shall we? If you are reading an article titled "How to Throw a Bachelor Party", it's probably because one of your buds is getting married, you're the best man (or a groomsman) and now you're tasked with sending him off to married life in the finest style. Right on. You like to party and all that, but you're not exactly a professional party planner. Here's the good news – you don't have to be. You just have to think about these key things to make sure that this bachelor party is the most epic of epics, the one that people will be talking about decades from now. So how do you throw an amazing bachelor party? After reading this guide, you will have the answer.
How to Throw a Bachelor Party
Tip #1 – Honor traditions, but start your own
Simon Sinek says start with why, so let's do that. Start with why you're throwing a bachelor party. Bachelor parties are a rite of passage, a way for a man to be sent off into marriage by his friends. They've taken a lot of different forms over the years, so the one thing you don't have to do is stick to any particular format. In fact, the groom should feel free to choose whatever format makes the most sense for him.
The most important thing is to always keep in mind that in throwing this most epic of bachelor parties, you are honoring a centuries old tradition. Bonding, friendship and letting go of a certain part of one's youth are all part of the bachelor party package. Everything else is up to you.
Tip #2 – Build Your Team
If you're aiming for an awe-inspiring bachelor party, you'll need a team. Don't even think about doing it all by yourself. The best man might be in charge, but that doesn't mean you can't have help. You can figure out the details of who does what later, but here's the skills you need on your team.
The creative. To come up with the coolest ideas, both big and small, you need at least one person who thinks outside the box. Someone who will come up with that magic idea that makes the bachelor party truly memorable.
The details person. Somebody needs to be in charge of all the little things. Make no mistake, that's a skill. Find the friend who can manage people, keep track of details, and keep the planning on schedule. If you don't have this person on the team, at least be aware of that.
The social butterfly. Somebody has to be the key social person who can get all the guests together. If the groom-to-be is normally that person in your group, well that makes it tougher, but not impossible. Make sure there's someone who can step up, and reach out to friends of the groom-to-be who might travel in other circles, but whose presence would make the party better. Whoever is filling this role will also be able to keep the communication flowing between the guests, so that key questions of money and date can be addressed and that everybody remains in the loop. It's easier for communication to drop off than you might think.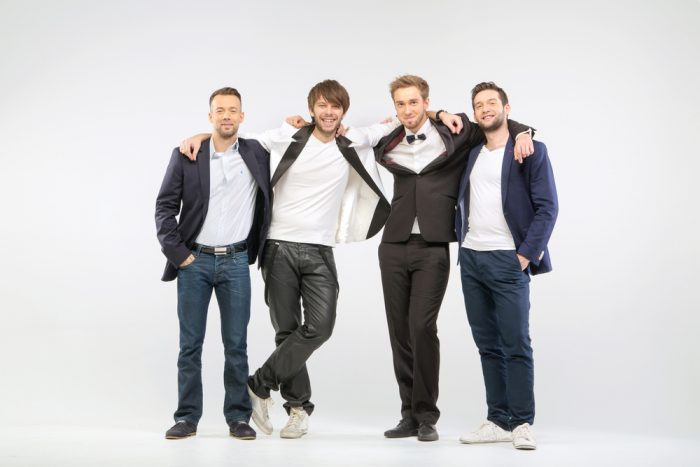 Tip #3 – Do something awesome
Build your bachelor party around a really big, unforgettable event. Makes sense, right? A bachelor party is something your friend only does once. So what's that thing he's always wanted to do that he never had the chance to? And more importantly, probably won't have a chance to once he's married? It could be jumping out of an airplane. Heli-skiing in British Columbia. Diving with sharks. Aim for the biggest, craziest thing you can think of.
Obviously, going out of town ups the degree of difficulty, so if that's part of the plan make sure that all the key players are on board with this, including the groom-to-be's boss. Plan any travel well ahead, too, to make sure that it all flows smoothly.
If you absolutely have to bring reality into the thought process, be flexible. If touring distilleries in Scotland isn't feasible, get a killer lineup of bottles and do a tasting, or visit a bunch of local distilleries.
If you're having trouble, this is where you turn to the time-honored tactics for creative problem solving – get a bunch of friends together, have a few beers and start throwing ideas around the table. Companies that plan bachelor parties always have lots of good ideas on their websites – since you're already here you may as well poke around a bit for ideas.
Just remember it's about the groom-to-be, so make sure it's his fantasy day. Oh, and if the main event is something halfway dangerous, schedule it before everybody starts drinking.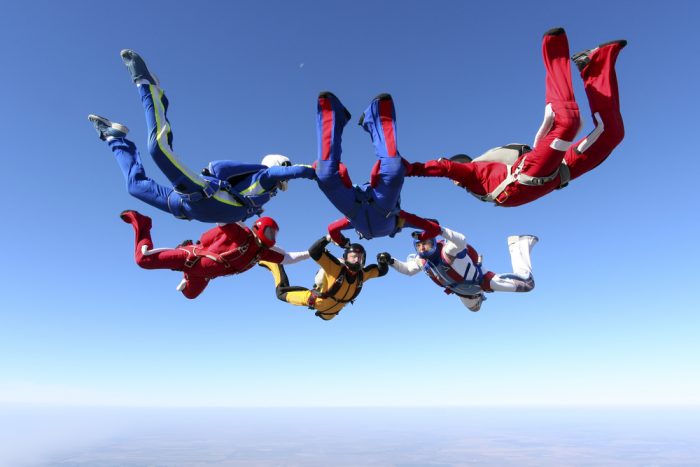 Choosing a date
Ok, not the night before the wedding. What is the bride going to think when the groom has a rippin' hangover on wedding day? Nothing good, that's for sure. There's a few things to take into consideration when choosing a date. First, availability is important. Start with the groom and work your way from there. If a lot of guests are out of town, then getting the timing might be difficult, and you may not be able to please everybody, especially if the party involves travel. Be prepared to be flexible, and to ask some people for a little bit of compromise. Ultimately, even the groom might have to compromise a little bit, although he should be the last person you ask.
But it's not a big deal to set a date several months prior to the wedding, if you keep in mind what a bachelor party is really about, those values are timeless.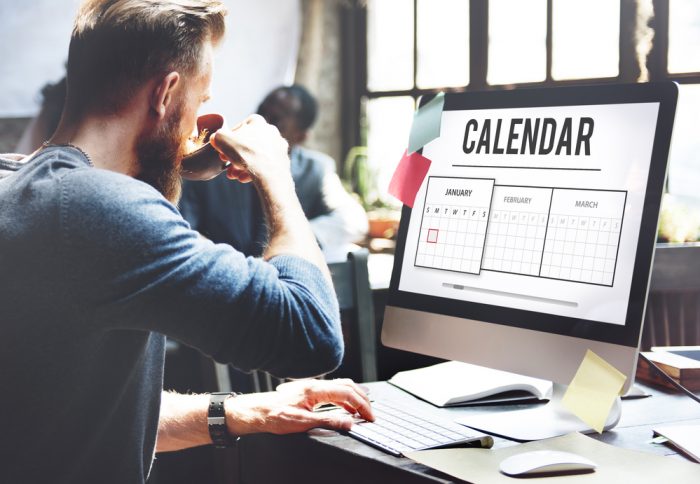 Tip #4 – Eat well. Really, really well
Do not screw around when it comes to food. I know you're probably thinking booze and entertainment come first, but food is one of life's great pleasures and this is one of those rare occasions when you can truly go all out. The bigger the group, the further ahead you'll need to plan this one, especially if you're thinking about the top restaurants in town. But make no mistake, everybody remembers great meals.
Now, there's a few landmines here, in an age where everybody has some sort of dietary preference. My first piece of advice is never to let the lowest common denominator win the day. We all have that friend who has terrible taste, doesn't like food with flavor, or whatever. Don't worry about that – aim for the heavens with the meal.
That said, don't lose sight of the fact that what makes the best meals so memorable is the company. A bachelor party is about brotherhood, good times, and building bonds that last a lifetime, even as you start to spend less time hanging out with each other. Plan for a long meal, the kind that kings eat, with appropriately regal libations.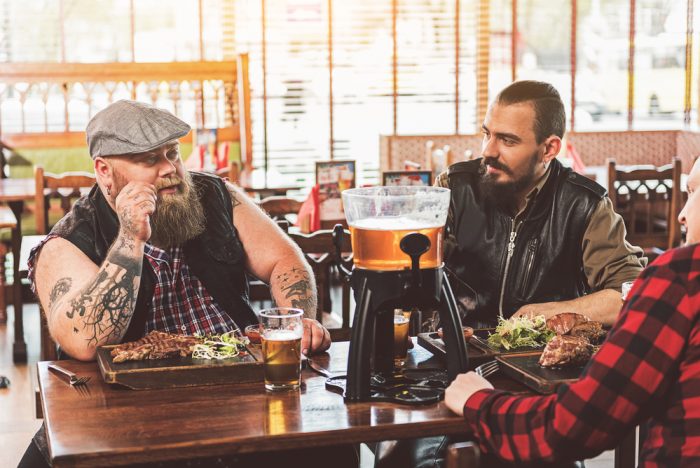 Tip #5 – Don't do anything (too) stupid
Look, I'm not going to sit here and tell you that hookers and blow isn't a fun night. But let's be realistic, that stuff's for kids. Your friend has already committed to his partner, and that's something you want to respect. At the end of the day, don't let him do anything that he'll regret once he's walking down the aisle. Better that he doesn't have to go down the aisle with crutches either, though at least that will be a good story. Set some reasonable boundaries and make sure everybody agrees – no cheating, and try not to end up in jail. If your friend has self control issues, make sure everybody is looking out for him. Because that's what friends do.
Not doing anything stupid also means planning the transportation. Assume everybody is drinking, and nobody will be driving. Just start with that, and you'll avoid trouble. Whether this means getting a place to crash or arranging rides, taxi chips or whatever, just get it done. On no planet I can think of it having a drunk driving accident the sort of legacy on which a marriage should be founded.
It should probably go without saying, but I'll say it anyway, that if anything does happen that was supposed to be forbidden, keep it among yourselves. What the groom, or anyone else for that matter, wishes to reveal, is entirely up to them.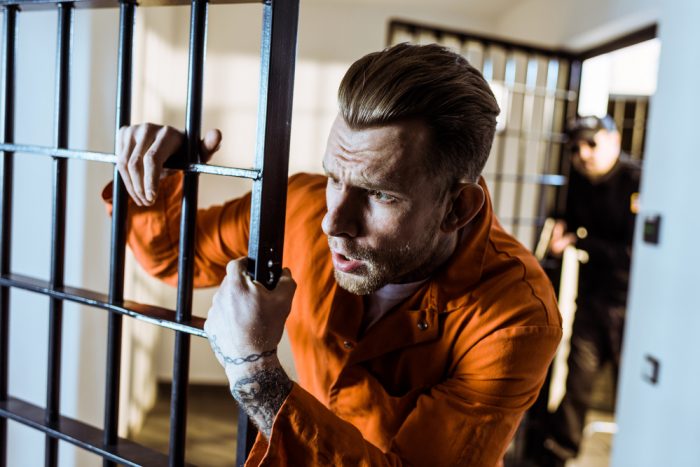 Tip #6 – The Guest List
Ok, with any good like you've got a tight crew, and you know exactly who needs to be there, without any political shenanigans. But I'll give two pieces of hard-won advice here. The first is that if there are friends of the groom-to-be who don't get along, make sure that they understand the party isn't about them, and they'll have to put their differences aside for their friend. If you don't think that's going to stick, maybe then you'll have to choose, but hopefully it doesn't come to that. If the groom wants both of them there, then they need to be adults about it.
While it might be tempting to bring in a surprise guest, tread carefully. Calling up the groom's old college roommate for a surprise visit might seem like a genius plan, but there might be a reason you don't know about why that guy wasn't invited. If there's any doubt whatsoever, defer to the groom when it comes to the guest list.
Of course, feel free to invite a total stranger from the other side of the country. That always ends well, right?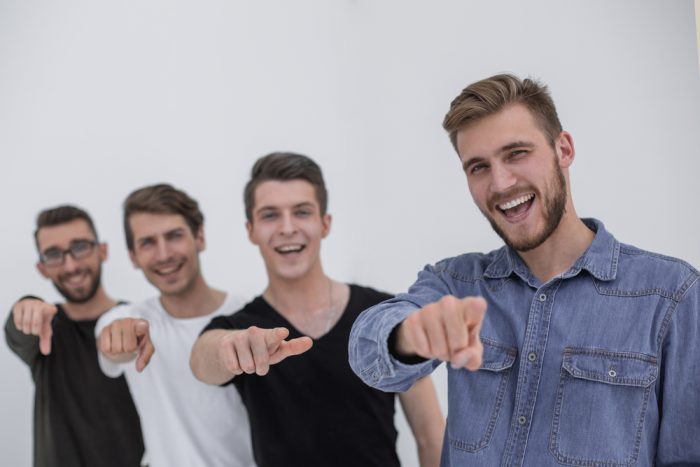 Tip #7 – Pay Attention to the Details
Anyone who's planned a big event will tell you that the details make the event. What they don't tell you is that there's two kinds of details. There's the kind of details that make the event worse if you miss them. Like if you plan that heli-skiing trip to BC and don't make sure that bachelor has a valid passport. I don't say this to scare you into scaling back your ambitions, just to remember that certain things can make or break a bachelor party, and you need to know what those are ahead of time.
Then there's the details that can elevate the party. Nobody will notice if they aren't done, but everybody will notice if they are. It could be something as silly as getting everybody a signature shot glass to commemorate that distillery tour, or it could be something bigger.
Set aside time to get together and think about the details. Make a bachelor party checklist. This is the unglamorous side of putting together a killer party, but it has to be done.
Tip #8 –Don't Sleep on the Toast
While some bachelor party traditions are dying out – does anybody actually do Vegas and strippers anymore? – the toast should remain an essential part of the plan. On the off chance that by the time you get to the toast some of you are at least somewhat inebriated, might I doing a little prep work ahead. Tell a great story. If you're not a master orator, a little practice is a good call.
Tip #9 – Don't Lose the Groom
I mean, you're probably not going to leave him on the roof of a Vegas hotel, but there's definitely been other times when the party lost the groom. If you're going to get that drunk, that's your call, but of all the people to keep track of, the groom's the important one. Make this a group responsibility.
Tip #10 – The Groom is in Charge
The best man's job is to throw a great party, but once it starts, the groom is in charge. Follow his lead, don't let him pay for a thing, and make sure he has a great time.
The groom is also responsible for some fairly important decisions early on. He should determine what activities you do, or at least provide guidance. The groom is also in charge of the guest list, and it's not a good idea for the best man to rogue on that one. It's also worth checking with the groom about things like strippers – there's a lot of variance between men as to what they want, and what their future wives will accept. No point in guessing.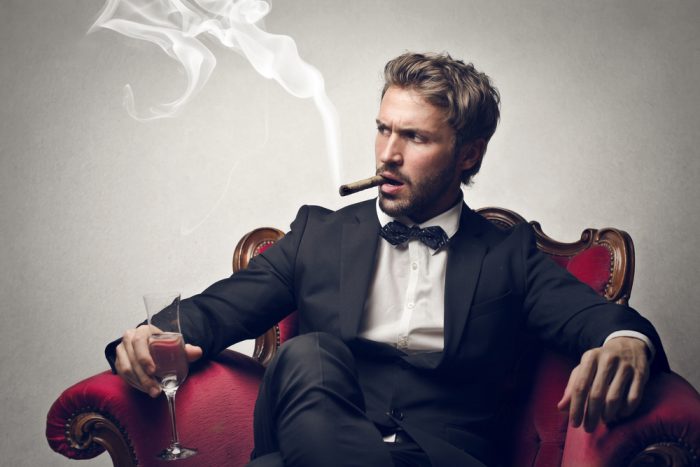 Tip #11 – Plan the money thing ahead of time
Just about every bachelor party is going to involve spending a lot of money because none of this good stuff is free, and we all know the groom pays for nothing. Nobody wants awkwardness, and money is definitely one of those things that makes people awkward. Especially when they can't afford something they just signed up for. In a perfect world, this might mean scaling back the plans, but ideally all the friends can come together and make sure that everybody can attend, and help pay for the groom. But it's better to get the money conversation out of the way early, so that nobody is surprised. If possible, give guests as much notice as possible, so that they can set aside money, especially if you're going big.
Tip #12 – Social Media
Ok, maybe you don't want any of this to go into the public sphere, and that's cool, just as long as everybody knows that. But otherwise, try to organize on social media, making sure that you have a hashtag to keep things organized for future reference. Set the guidelines out, but don't be a stickler about it. This isn't where your energy should be.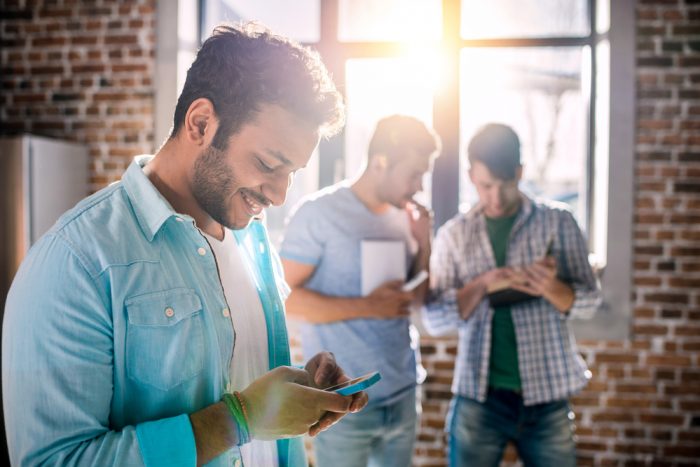 Tip #13 – Hire a Professional
Let's face it, a lot of hard work goes into a bachelor party. We get a lot of people who come to us with great ideas, but they aren't sure who to make those ideas happen. We also get people who are wracking their brains trying to come up with that something special. And we are here to help all of you plan the best bachelor party imaginable.
Our website has a lot of great ideas to get you started, but by no means is it an exhaustive list. There's a world of opportunity out there to deliver a truly unique bachelor party experience. Once you have a sense of what you want to do, a professional planner can make the arrangements. This isn't just booking the big stuff, but thinking of all the little details and making sure that those are also taken care of. This is what a planner can do, and it will save you a lot of time and free up your mind for coming up with ideas, or just to make sure the party doesn't interfere too much with the rest of your life.
Here's what to look for in a professional bachelor party planner. First, they listen to you, and respond with ideas that fit with your vision. Getting the right fit is important, and having someone who's there to make your party happen, rather than selling you their party, is a critical part of that.
The second thing to look for – experience. The more events you run, the better you get. It's just how it is. The planner you're looking for has contacts all over town, to make sure you get your first choice experience. An experienced planner gets the details right, too, because they've seen it all before. Finally, experience is how a party planner comes up with great ideas you might never have thought of – but they've seen it before.
The third thing to look for in a bachelor party planner is work ethic. The fun and creative stuff is important, but execution takes a lot of phone calls, negotiations and just flat out sweat. If your party planner isn't willing to put in the hours to give the groom-to-be the best damn bachelor party possible, then you're talking to the wrong party planner.
Still Lost? – We happen to work with some pretty damn good party planner. Email us for more information on "How to throw a Bachelor Party".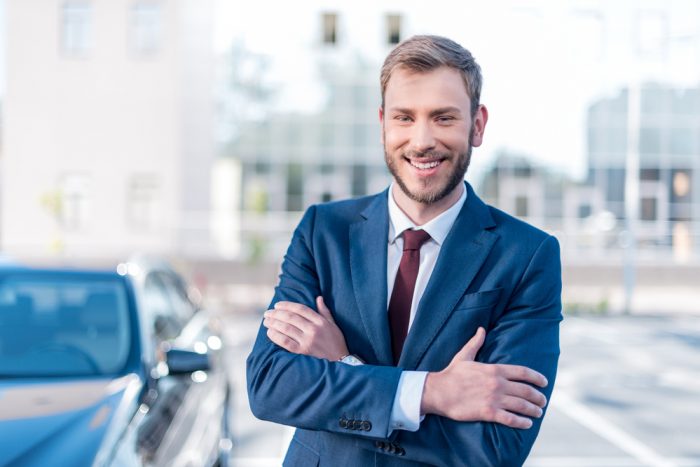 Conclusion
So now you know how to throw a bachelor party. There's a lot to think about, but really, it's all about having fun. So don't overthink any of this.
Make sure the groom is on board with whatever you have planned, and do what you need to do to make it happen. Hire a professional to help with ideas, details, or whatever else you need. And have a blast. You only get so many bachelor parties in your life. Make them count.
Have any other tips for throwing a bachelor party?  Leave them in the comments below.  Looking for more information on planning, check out our community forums.