Best Bachelor Party Strip Clubs (Updated for 2023)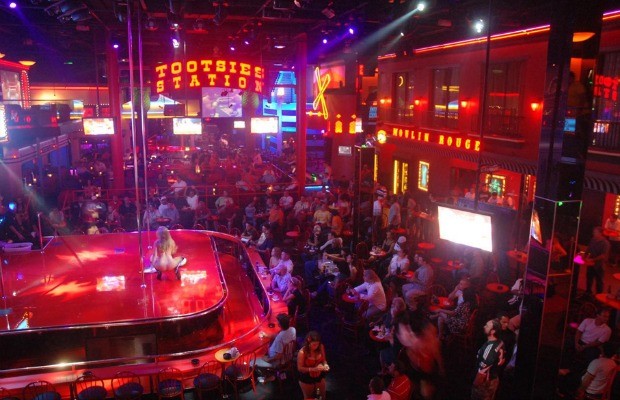 This post may contains references to products from one or more of our advertisers. We may receive compensation when you click on links to those products or services. Please also consider
donating to our website.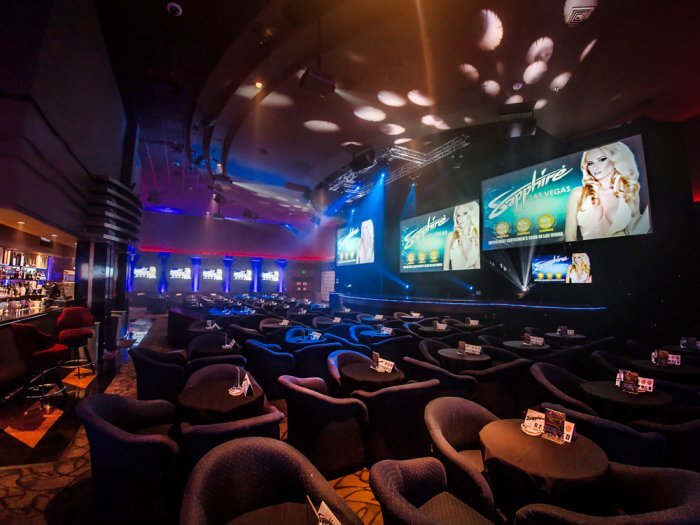 Before planning your bachelor party you should check out the strip clubs (or for a classier word, gentleman's clubs) located in that specific destination.  If you have already planned the trip, hopefully one of these establishments are located close by.  The way we came up with our ranking of the best bachelor party strip clubs (in no particular order), was based on the following criteria:
– Personal Reviews and Reviews of other patrons
– Largest variety of dancers
– Most beautiful dancers (best night squad, best off-peak squad)
– Most likely to be able pull off your a millionaire but only have 10K in your bank account
– Most likely to fall in love
– Slight chance you can talk a dancer into having a private show at your hotel.
---

Master's Club:
1901 Mr. Joe White Ave, Myrtle Beach, SC 29577
Mon – Fri 11:30am – 2:00am
Sat – Sun 1:00pm – 2:00am
(843) 916-0972
Multiple stages, multiple floors, plenty of southern hotties.  Master's Club in Myrtle Beach South Carolina serves alcohol which means the dancers are only topless (at least on the main stage).  A private dance will run you about $20-$25 per song and gives you a little more freedom to check out the beauty.  Masters has roughly 100 dancers on their busy nights and offers free passes if you get there by a certain time (ask a cab driver).
---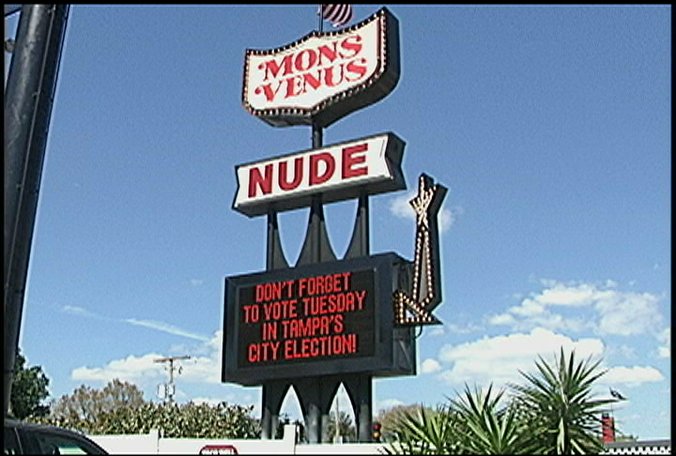 Mons Venus:
2040 N Dale Mabry Hwy, Tampa, FL 33607
Sun – Tues 12:00pm – 5:00am
Wed – Sat 12:00pm – 6:00am
(813) 875-2762
From the outside this place looks like a dump, but once you enter you will see why Mons Venus is one of the top strip clubs.  They do not serve alcohol here which means the dancers are fully nude.  This also means you will need to walk next door to the gas station, pound some beers, or wine to loosen up, then head back for your private dances.  The girls at Mons are young looking and beautiful.  The lap dance room is a little weird as there is no separation which means the guy getting a dance next to you may only be a few feet away.
---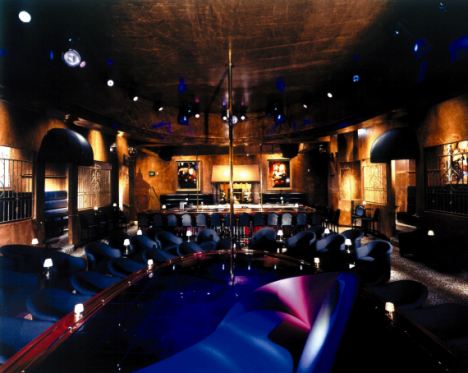 Spearmint Rhino in Las Vegas:
3340 S Highland Dr, Las Vegas, NV 89109
Open 24 hours per day 7 days per week
(702) 796-3600
Located off the Strip, if you haven't been you must go immediately.  Spearmint Rhino Las Vegas is the venue for a bachelor party as it is a large club with multiple stages, VIP areas, and lap dance / champagne rooms.  Hands down the Rhino has the hottest strippers in the United States, as women fly from all over the country to work a Thursday – Sunday weekend shift there.  If you are there on a weekend where Vegas is hosting a boxing match, UFC fight, or Superbowl, expect to see the highest quality of talent, but also expect the place to be packed to the point where you can't move.  If you want to save some money take an uber, as the cab drivers get a cut for each person they bring, which is passed off to you in your cover charge.  They also offer complimentary limo pick up.  A bachelor party in Las Vegas is a must, and so is Spearmint Rhino.
---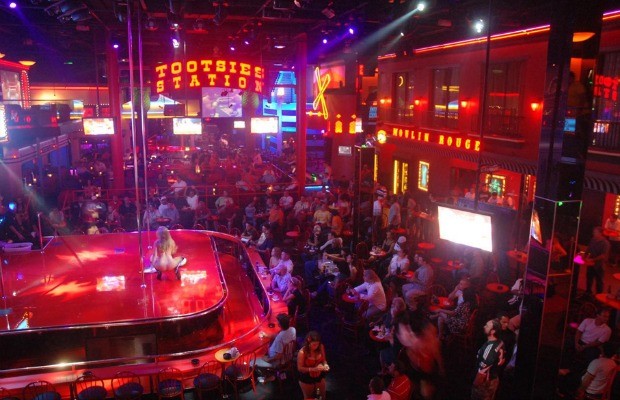 Tootsies:
150 NW 183rd St, Miami, FL 33169
Open 7 Days 12:00PM – 6:00AM
(305) 651-5822
Located in Miami Lakes, Tootsies Cabaret was an old BJ Wholesale Club so you can only imagine how big this place is.  The back of the club is a sports bar / restaurant with phool tables, the front is where they have multiple stages and a VIP section.  Upstairs is where all the private rooms are for rent, along with an additional VIP area.  Tootsies has the largest variety of women, roughly 100+ working on any given night.  They have all types of women here, small, large, exotic, etc.  You may even end up running into Ronnie the limo driver from the Howard Stern show, as this tends to be his favorite club.
---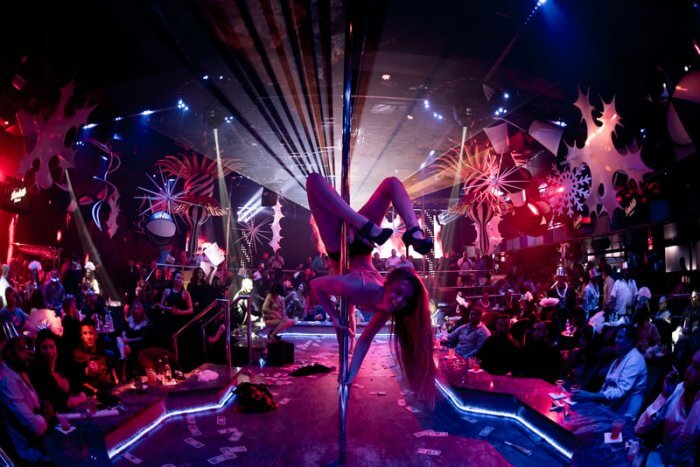 Scarlett's Hallandale
2920 SW 30th, Hallandale Beach, FL 33009
Mon – Wed 12:00PM – 6:00AM
Thurs 12:00PM – 7:00AM
Fri 12:00PM – 8:00AM
Sat 5:00PM – 8:00AM
Sun 5:00PM – 6:00AM
(954) 455-8318
Scarlett's Cabaret is where a high octane dance club meets a strip club.  At some points of the night you will feel as though you are in the hottest nightclub in Miami, and other times you will feel you are in a strip club.  The woman at this club are beautiful and they know it, which means the lap dances are extremely week.  However, if you are not into friction dances and just want a hot chick to graze your legs, this is the spot for you.
---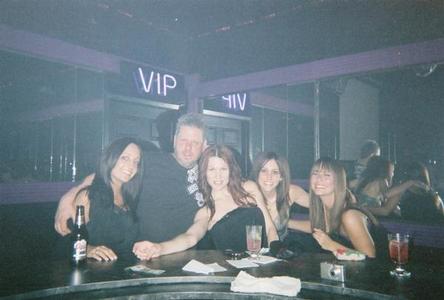 Go Go Rama:
9 Laurence Pkwy, Laurence Harbor, NJ 08879
Mon – Thurs 4:00PM – 1:00AM
Fri – Sat 4:00PM – 3:00AM
Sun 4:00PM – 12:00AM
(732) 566-0080
The town this club is situation in (Lawrence Harbor, NJ) is a complete dump, but that doesn't mean this place is not a gem.  The rama room is where all the great dances go down.  This is a juice bar so you will definitely see your favorite entertainer completely naked.  Although I have been told the talent has gone downhill the past 5+ years, you will still always find a diamond in the rough at Go Go Rama.
---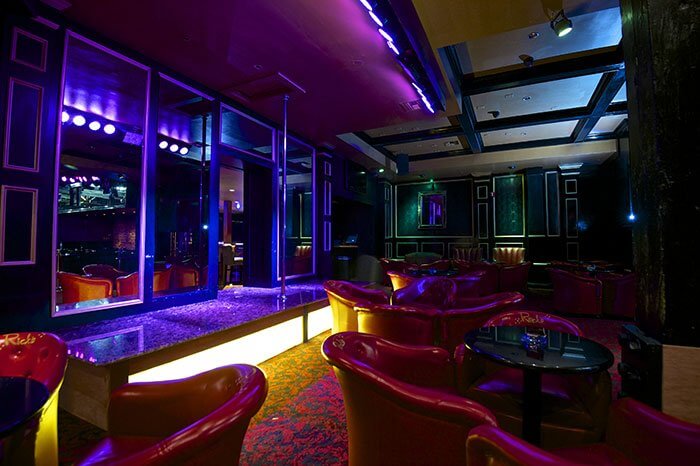 Rick's Cabaret:
315 Bourbon St, New Orleans, LA 70130
Sun – Thurs 2:00PM – 4:00AM
Fri – Sat 2:00PM – 6:00AM
(504) 524-4222
Located in the heart of Bourbon Street, Rick's Cabaret will not disappoint.  You will always find some beautiful women roaming the floor.  The private dances are more expensive than usual but worth it.  Rick's is one of the top reasons you should have your bachelor party in New Orleans.  This place usually gets popping later in the evening and is always packed on the weekends.  No cover during the day, so load up on the 3 for 1 happy hour at surrounding bars and head over to Ricks for your daily stripper fix.
---
If you decide to head to a strip club for your bachelor party, make sure you pickup one of these!  Fill it with single dollar bills and make it rain!
---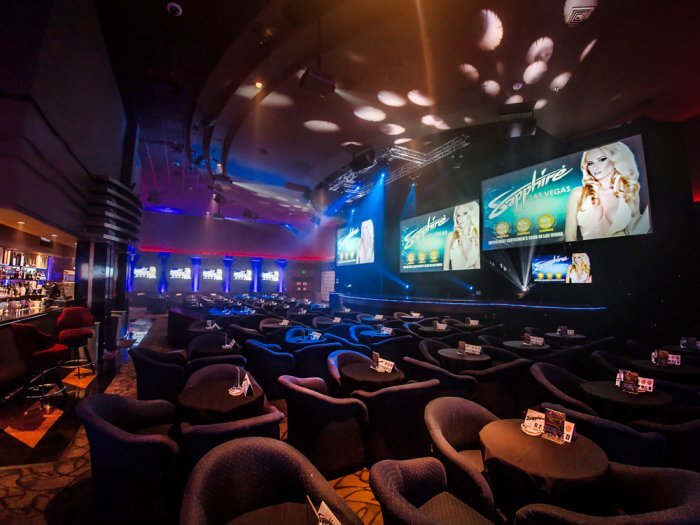 Sapphire Las Vegas
3025 Sammy Davis Jr Dr, Las Vegas, NV 89109
Open 24 hours, 7 days per week
(702) 869-0003
Another huge venue with several rooms, VIP area, private dance rooms, etc.  There are always a ton of dancers working the floor but the percentage of beauties is definitely less.  You can call ahead and setup a bachelor party package with Sapphire Gentleman's Club which will get you a prime location inside the venue, bottle service, and as many beauties as your lap can handle.
---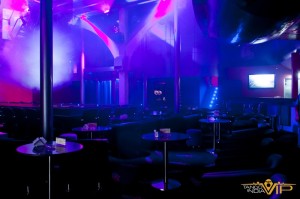 Tango India:
166, San José Province, San José, Costa Rica
+506 2220 4782
If you decide on having your bachelor party in San Jose, Costa Rica, then you must add Tango India to the top of your list for strip club trips.  This clubs is two floors with up to 60 ladies working on a single night.  You can also take a ride in their mock airplane where lap dances and shots are included.  Whatever you do you may want to stay out of the jacuzzi on the second floor, but if you end up in, there is a pill for that.
---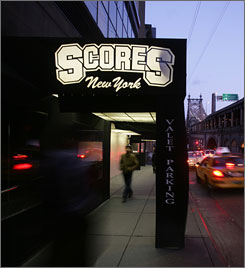 Scores New York
536 W 28th St, New York, NY 10001
Open 7-days 8:00PM – 4:00AM
(212) 868-4900
Usually the ones that are around the longest and last the economic downturns are always the best.  That is true with the legendary Scores New York.  If your bachelor party journey takes you to the big apple, you need to stop in.  The women are beautiful and there could be 30-40 dancers on a given night.  We must warn you though that this is not the establishment if you like $2.00 drafts as a beer will run you $18.00.  They do however offer specials during the week before peak time which will give you free cover and 2 complimentary drinks.
---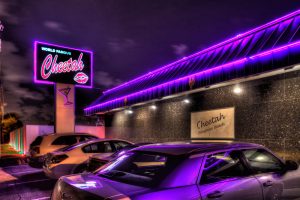 Cheetah's Pompano Beach
497 NW 31st Ave, Pompano Beach, FL 33069
Open 7-Days a Week 11:30AM – 2:00AM
(954) 971-2600
Deciding to have your bachelor party in Fort Lauderdale was the first great choice you made.  The second one would be getting a table at Cheetah's Pompano.  The women in the venue are beautiful, personable, and fun to hang with.  We recommend asking for the new Cheetah VIP area, and have the manager send over a few beauties to hang and drink with you and your buddies.  If you get there early on weekdays you can even score some free lunch.
---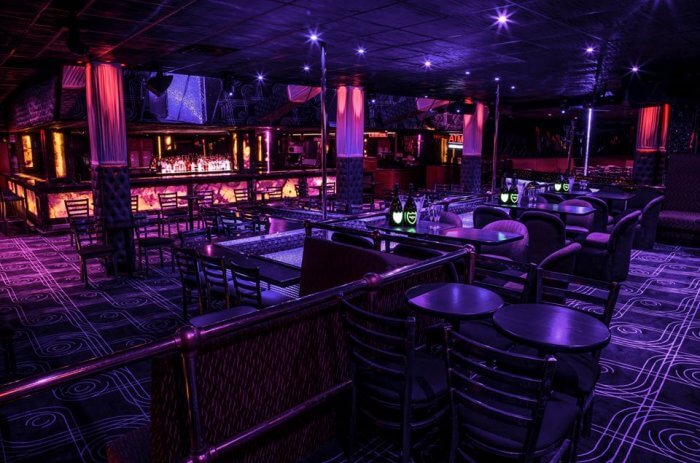 Flash Dancers NYC
1674 Broadway, New York, NY 10019
Mon – Sat 12:00pm – 4:00am
Sun 8:00pm to 4:00am
(212) 315-5107
If your bachelor party venture takes you to the big apple, this is another strip club that you want to give a try while in New York.  After you walk in and walk down the stairs to the basement, heaven awaits you.  On a peak night there could be up to 40 women of all ethnicities parading their figures around a stage.  Flash Dancers also has a great happy hour everyday from 12pm – 3pm, where you get 2 for 1 drinks.