Bachelor Party Restaurant: STK, Las Vegas Nevada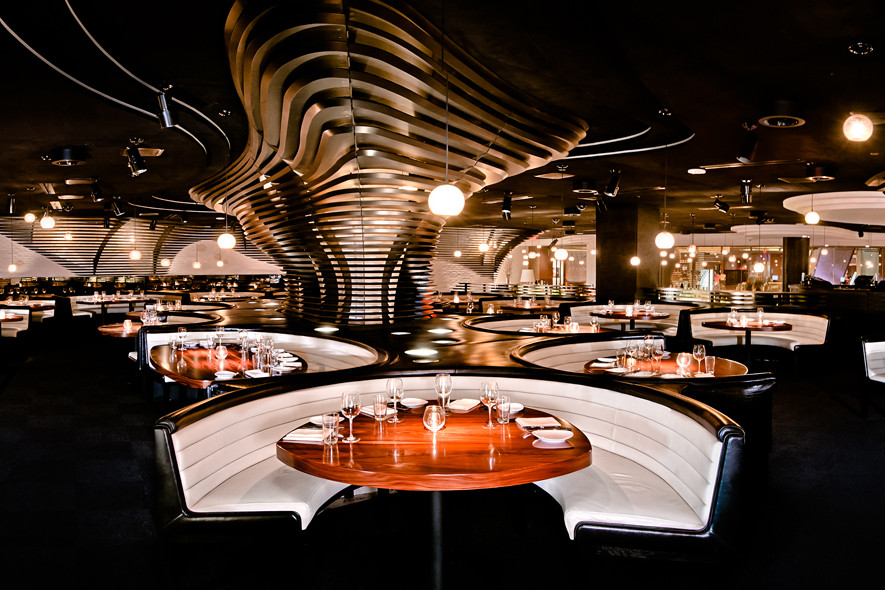 This post may contains references to products from one or more of our advertisers. We may receive compensation when you click on links to those products or services. Please also consider
donating to our website.
If your bachelor party is looking for a steakhouse with a amazing twist, you must check out STK Las Vegas located at the Cosmopolitan Hotel. This restaurant is located in a popular hotel and features a modern decor. The concept of this steakhouse/club is simply genius; create an environment where women can eat and dance comfortably and men can eat a steak while creeping on women. The menu consists of small to large portions to accommodate male and female guests of all shapes and sizes.
What makes this place so much fun is that this is not your ordinary steak house. There is a loud mix of music ranging from classic rock to house music all spun by the house DJ. There are beautiful women, decent food, amazing service, and superb drink options. If you are looking to have a table conversation with your group, it's not going to happen. If you want to see a bunch of hot women getting wasted and dancing on tables, you've made a good choice.
As for the dining options, while none of these dishes will blow you away, you won't be disappointed either. For starters I recommend either the shrimp rice krispies or the lil BRGs (a/k/a lil big macs, before McDonald's got a hold of them). If you are extra hungry order the shellfish platter which is an amazing array of seafood such as shrimp, lobster, crab legs, etc ($40.00 per head). For dinner I recommend the 10oz filet ($52.00) or 20oz bone-in rib steak ($53.00). If you a large individual or sharing then the 24oz porterhouse ($85.00) is a no-brainer.
The general manager of this location, Jordan Mendez, is a true gentleman and workaholic. He went out of his way to make sure our large party was seated on time and in a prime location.
Make sure you call ahead and book a reservation here before you even arrive to Vegas. This restaurant is packed all weekend long Thursday to Friday and the wait times last several hours on peak nights. Once you visit you will see why this place is a hot spot for both tourists and celebrities. If you would like to try their food without the craziness, book your reservation for 5pm.
STK – 3708 Las Vegas Boulevard South, Las Vegas, Nevada 89109
For Reservations: 702-698-7990