Best Bachelor Party Destinations in 2023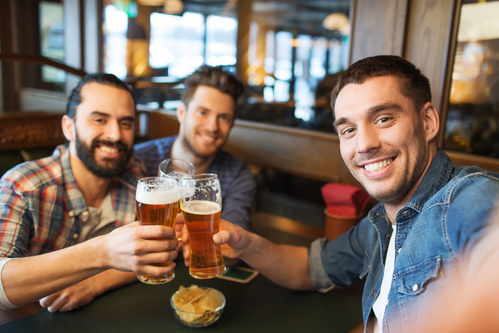 This post may contains references to products from one or more of our advertisers. We may receive compensation when you click on links to those products or services. Please also consider
donating to our website.
With a destination bachelor party, you can literally choose any spot on the globe for that last epic party with the guys. In our list of best bachelor party destinations in 2019, we cover the top bachelor party destinations in the world. This list gives an overview of why each location is great for a bachelor party, as well as links to additional pages with specific information about each location, so that you have the information you need to help you plan the best bachelor party for you and your crew.
Jaco, Costa Rica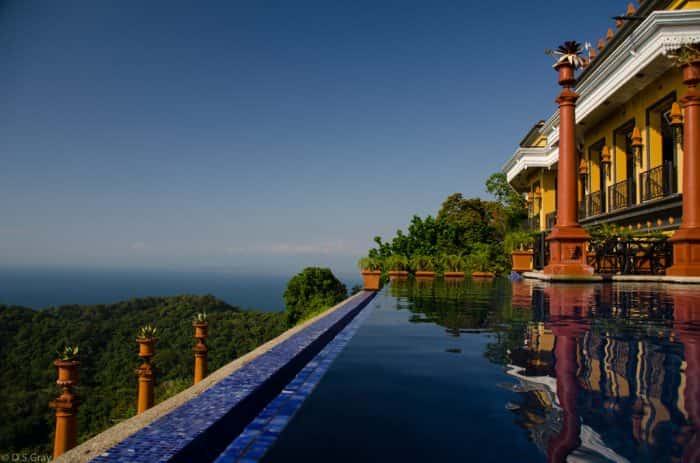 Bachelor parties are not a one-size fits all affair. Some bachelor parties are on the mild side; some are so crazy they go past the wild side. While it happens to be a gorgeous tropical paradise, the reality is that you plan a Jaco bachelor party if female companionship is a critical part of your experience. It's also where you go for surfing; Jaco has a world-famous reputation as a surf town. Even if you go there for the women, spend some of your daylight hours on the waves. And tell the fiancés, wives, and girlfriends that you're going there to surf.
If it coincides with your bachelor party plans, try to get to Jaco for Jungle Jam. We call it the Coachella of Costa Rica. It's a huge international music festival that focuses on party music. There you will meet lots of people who have traveled to Jaco to get wild and have a great time. What could be better for your last party as a free man.
Panama City, Panama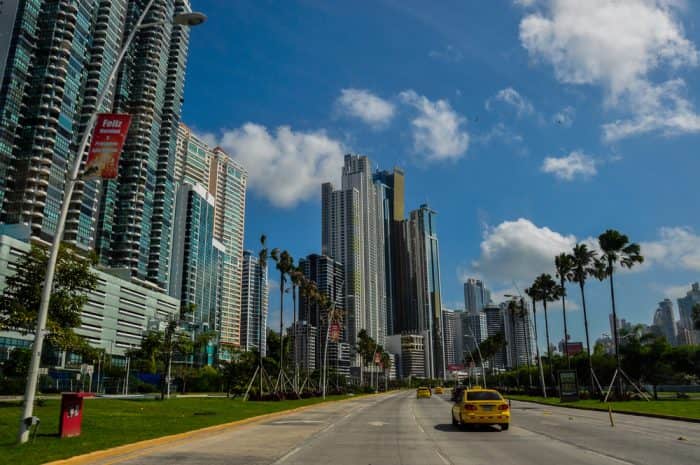 The Casco Viejo section of Panama City is fast becoming one of the world's top party destinations, with a nightlife scene offering everything from awesomely grungy dive bars to nightclubs that rival some of the best clubs in the world. It is also probably the world's best spot for an after-party. However, this is one location where daytimes activities are just as important; Panama's growing ecotourism trade means that there are tons of manly, outdoorsy things to do and three amazing venues- canal, beach, and rainforest, in which to do them. Oh, and, did we mention that adult entertainment in Panama is plentiful?
There are so many places to stay here, but if you've watched old episodes of Wild On, then you know that Panama City's growing reputation as a party hot spot is due, in part, to the frenetic party atmosphere at The Veneto Hotel and Casino. The increase in party venues has drained some of the partiers, but you're still guaranteed to have a great bachelor party in Panama City, at the Veneto.
Havana, Cuba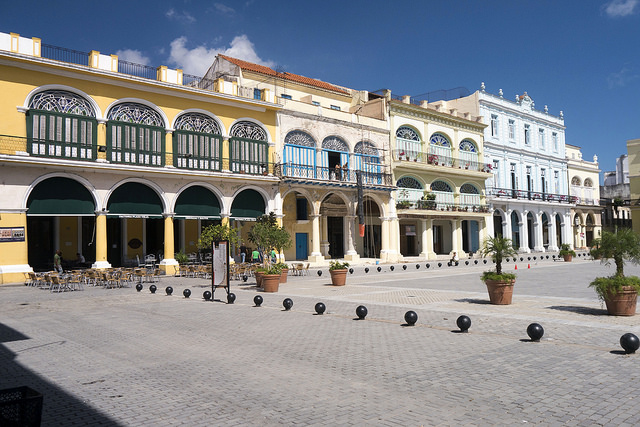 Perhaps because it was forbidden, many of us grew up with a love affair with Cuba. The rum, the cigar, food, the sounds, the glimpses of it we could get through occasional photos; Cuba's been alluring and enticing Americans all heard about its amazing music, great food, and delicious food, but it was off-limits to most Americans. Those who could visit came back with stories of the sheer beauty of the place, convincing the rest of us that from the women to the water, everything was more beautiful there. Fortunately, it's no longer off-limits. What better time to experience than at your bachelor party, exploring someplace truly new with your boys?  Be the pioneers of having a bachelor party in Havana, Cuba.
Cartagena, Colombia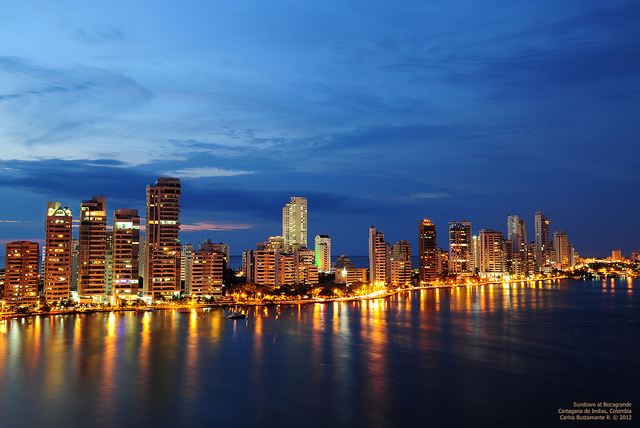 Some of you got excited when we mentioned Colombia because of the drugs. You know it, we know it, your buddies know it, your girls know it. However, a trip to Cartagena is about more than that; you get gorgeous women, gorgeous scenery, great bars, amazing food, tons of outdoor opportunities, and a party atmosphere unlike anything you'll find in the states. In other words, Colombia is more than cocaine and coffee. This combination of amazingness makes a bachelor party in Cartagena an amazing choice.  While you're there, you must hit the Bazurto Social Club, which is, in our humble opinion, the best bar in the city. It's difficult to describe because it's not quite a dive and it sure isn't a nightclub. What's important for you to know is that the drinks are inexpensive, the champeta music is courtesy of a live band, and its kitchen serves an unpretentious version of Colombian bar food.
Montreal, Canada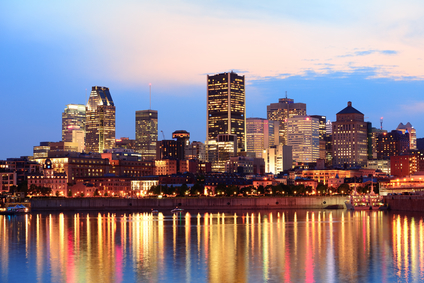 Want to travel internationally, but keep it affordable. Think about Montreal. It's close-by but with European feel that will make you feel like world-travelers. It's got awesome accommodations, great nightclubs, amazing restaurants, and some more permissive attitudes towards sex than you'll find in much of the U.S. It's no surprise that French-Canadian Montreal reminds us a bit of Paris. If you're considering Montreal for your bachelor party, then you've heard it from others, but we're going to tell you again, head to Stereo while you're there. Yes, we know it's the go-to club and you think you want to try out something a little more off the beaten path, but go there. The dance floor is bouncy, the lounge is way above average, and you will find some of the world's best DJs rotating through there.
San Jose, Costa Rica

If you are looking for crazy nighttime parties in Costa Rica, you head to Jaco. However, some people feel like the Jaco nightlife is really high-pressure. If you're looking for a slightly-more-subdued good time, head to San Jose for your bachelor party. There you can enjoy a Texas Hold 'em Tournament or a night of salsa dancing in the famous Salsa 54.
Key West, Florida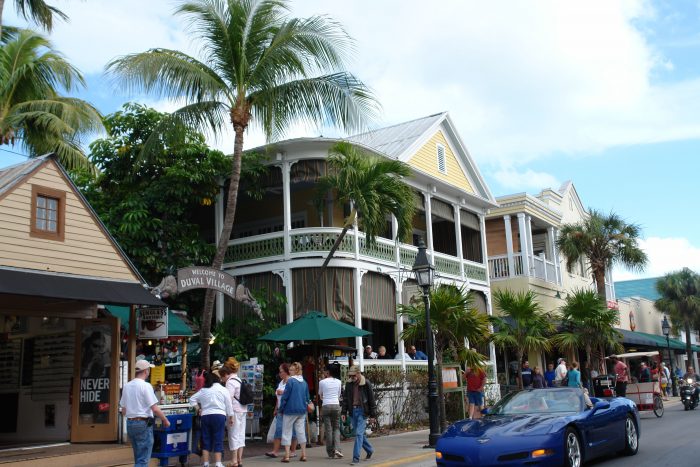 Key West's unique vibe can be hard to put into words. Sure, Duval Street is a party street like you'll find in Nashville, New Orleans, or Austin. Yes, they have epic pool parties like you'll find in South Beach or Vegas. Of course the tropical setting will have you thinking of the islands. A Key West bachelor party still manages to be popular, probably because everyone is just so laid back. It is an artsy-town, but, as the statue above makes clear, that doesn't keep it from being a town with its fare share of appreciation for naked chicks. It's hard not to find a party while you're in Key West, but Dante's Pool Party is still a must-do. It opens at 11am, but reserve your spot in the VIP section and don't worry about getting there till 1pm, when the party starts.
San Juan, Puerto Rico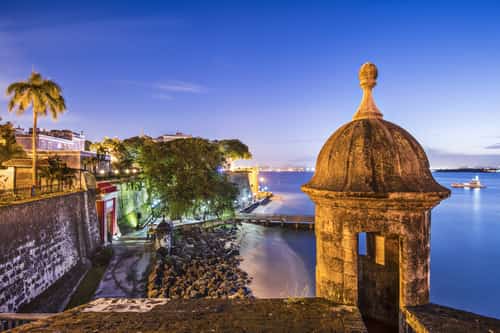 All of the bonuses of traveling to a Caribbean island, but your slacker buddies who don't have passports can go. What's not to love about a bachelor party in San Juan? While the convenience may be what causes you to initially consider San Juan, you will be pleasantly surprised to find that you can have one of the most luxe bachelor parties imaginable in Puerto Rico. We especially recommend it if you love to golf.
Our must-see place in San Juan? La Rumba. Yes, we know a floating night club is a little cheesy. Doesn't mean it isn't one of the best times you'll ever have in your life. Hot women, great dance music, and a dedicated daiquiri bar. What's not to like?
St. Maarten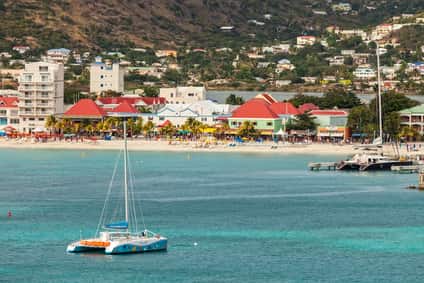 There are literally two sides to St. Maarten, the refined French side and the wild and crazy Dutch side. Some people will tell you that you have to stay on the Dutch side if you're going for a bachelor party in St. Maarten, but the beach is better on the French side, so it really depends on whether you intend to party at the hotel or villa where you're sleeping, or party in the clubs. Whichever side you choose, you'll discover why this Caribbean island ranks among the top bachelor party destinations in Europe! That's because you can go back and forth between the two sides of the island pretty easily. What you do need to know is that all of the nightlife: clubs, casinos, strip clubs, massage parlors, and brothels are all on the Dutch Side. Our favorite St. Maarten casino is the Casino Royale.
Austin, Texas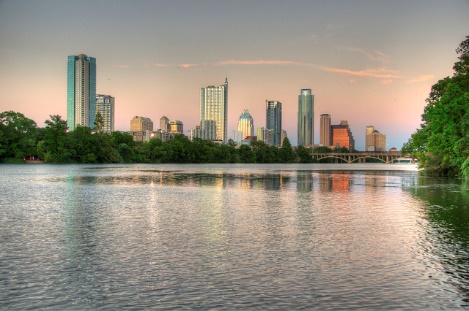 We admit we have a soft spot for Austin. The Live Music Capitol of the World, Austin literally has tons of places offering live music every single night of the year. Add to that a thriving foodie scene, craft brews, and lots of outdoor activities in the Texas Hill County and you are almost guaranteed a great time. If you can go during South by Southwest (SXSW), a huge music and film festival, even better, because, even though it will be crowded, it's an amazing experience. Whenever you visit Austin, can we just suggest stopping by Pete's Dueling Piano Bar on Sixth Street? It's one hell of a good time.
Another bonus for Austin? While generally labeled part of the south or the southwest, Texas is actually very centrally located. This means road trips to Austin are pretty straightforward for most of the country, but especially from the center of the country, which tends to be a little low on party cities. That's why we put Austin among the top bachelor party destinations for the Midwest, even if you have to spend some time driving to get there.
Las Vegas, Nevada

If you ask us why Las Vegas is great for bachelor parties, we want you to take a look at the Vegas picture we chose to use. Yes, there are women that look like this, just standing around on the street, in Vegas. And those are the women who aren't working in the clubs. Get what we're getting at? Whatever your gluttonous sinful desire, Vegas can fulfill it. What happens in Vegas, stays in Vegas. And everything happens in Vegas. What else can we say? Even though it isn't on a beach, we're calling Vegas number one in the top bachelor party destinations on the West Coast.
You know about the casinos, the strip clubs, even the buffets, but where in Vegas do you go for some simple bro time? You head to Gold Spike's backyard, which features favorite yard games like corn hole, beer pong, and even an ice rink.
Los Angeles, California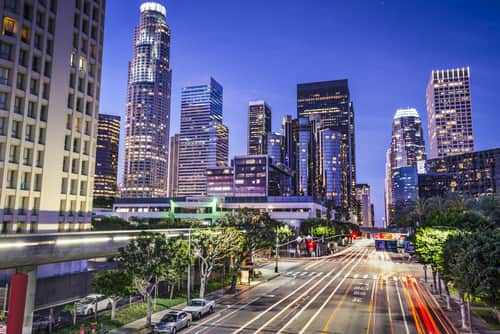 We're going to be completely up-front. Los Angeles is number one in top bachelor party destinations in California, as long as your whole crew has money to burn. If you don't, LA is not the place to party. If you do, the world is your oyster in LA. There are so many places, events, things to do in LA that it is really hard to narrow down a list of favorites. Yet, we have to say that, if you can buy your way in, The Sayers Club, a venue devoted to music and sports, is our favorite place.  If you have the deep pockets to keep up, you should definitely plan a Los Angeles bachelor party.
New Orleans, Louisiana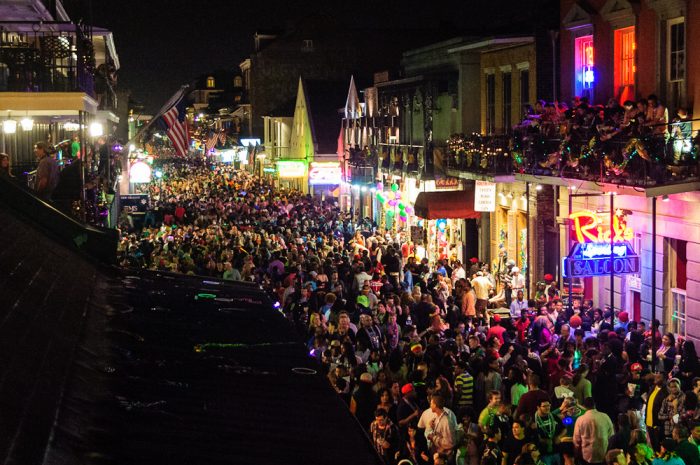 No street in the entire world does party street better than Bourbon Street in New Orleans, which is why it consistently ranks in the top three in any list of the top bachelor party destinations in the United States. Iconic drinks, delicious food, live music, naked women- you see it all walking down this street. The Crescent City history includes the United States' most famous red-light district, Storyville, which played an iconic role in the development of burlesque and jazz music and you see traces of that history in the city's modern joints that combine sexuality and music in a way you don't see in the rest of the country. Some people even suggest that the nation's best bachelor party strip joint might be Rick's Cabaret –on Bourbon Street.  Regardless, you can not go wrong with going to New Orleans for your bachelor party.
Atlantic City, New Jersey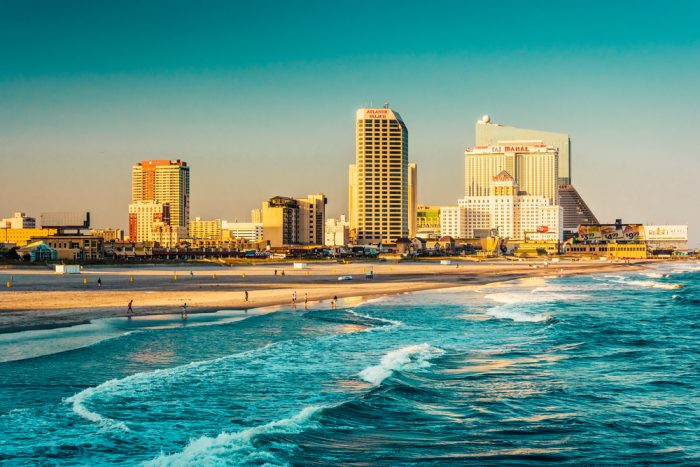 You may think of Atlantic City as being a little played out and rundown, and think we are crazy for putting it on our list of top bachelor party destinations for 2018. However, Atlantic City remains one of the top bachelor party destinations on the East Coast for a reason; this hidden gem offers everything you want for a bachelor party, along with tremendous convenience.
Why do people go to Las Vegas? Gambling, drinking, copious amounts of dining options from gorge-yourself buffets to fine dining establishments, and access to gorgeous women of both the tourist variety and the working-girl variety. Atlantic City has all of that, plus it is extremely affordable and within less than a day's drive of just about all of the East Coast and a big chunk of middle-America. The fact that it isn't what it once was is exactly why you want to go there; the prices are insanely low for rooms, food, and drinks, making it one of the best bargains for a destination bachelor party out there. Plus, it's on a beach. No, it's not like being in the Caribbean, but if you head out there from late spring to early fall, you'll find that all up and down the Jersey Shore are towns where tourists and locals flock to party.
If you choose Atlantic City for your bachelor party, we recommend you stay at The Borgata Hotel and Casino. The casino is top quality with clubs, bars, tons of dining options, and an outside pool area.
Fort Lauderdale, Florida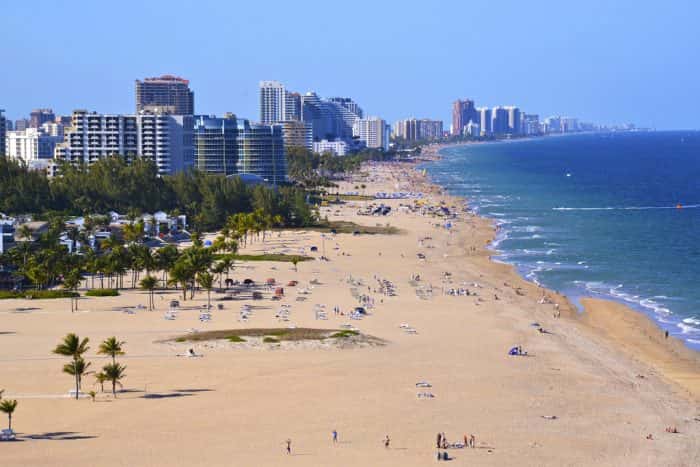 Back in the day, you either went to Fort Lauderdale for spring break or wanted to go to Fort Lauderdale for spring break. Remember why Fort Lauderdale was an awesome place for spring break? The booze, the bars, the pool parties, the beach, the horny co-eds? Well, all of that applies to a bachelor party in Fort Lauderdale, as well. Not only is Fort Lauderdale a party town, but it's on a gorgeous beach and is a year-round host to all kinds of amazing events. While there on spring break, you may not have sought out any adult entertainment, so let us recommend Cheetah Gentlemen's Club in neighboring Pompano Beach. Feeling flush? Reserve a champagne room or the VIP section. Feeling a little cash-poor? No problem. Head over and get a free lunch from 11AM to 3PM on weekdays, or get there before 7pm for free admission. Just remember to bring bills for the ladies.
Boston, Massachusetts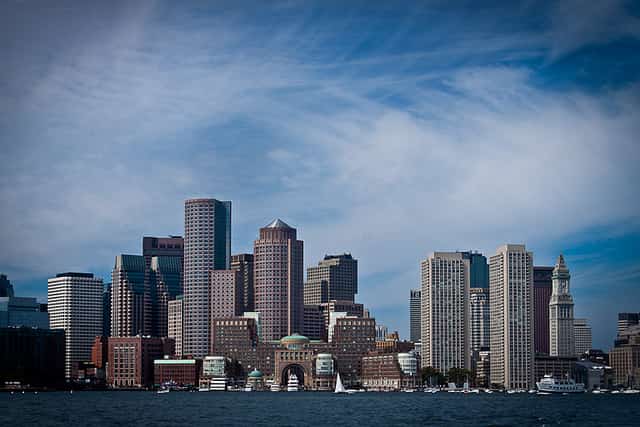 Okay, we're going to be absolutely honest with you. Boston made our list for a couple of different reasons, but the main reason is the beer. Boston has some of the country's most iconic and innovative breweries, from smaller craft breweries to nationally recognized brands. So, if your crew is really into beer as a craft, then Boston is the bachelor party destination for you. What you need to do is get in touch with a company called Boston Brew Tours. They'll take you from brewery to brewery, hook you up with some great food, and will work with you to create the tour of your dreams, whether that means ending up at a strip club or a professional sporting event. We know some of you are hardcore athletes when you aren't hardcore partying, and Boston is an iconic place to be if you want to do one of those elite athlete kind of bachelor parties, like run a marathon.
Bachelor Party Cruise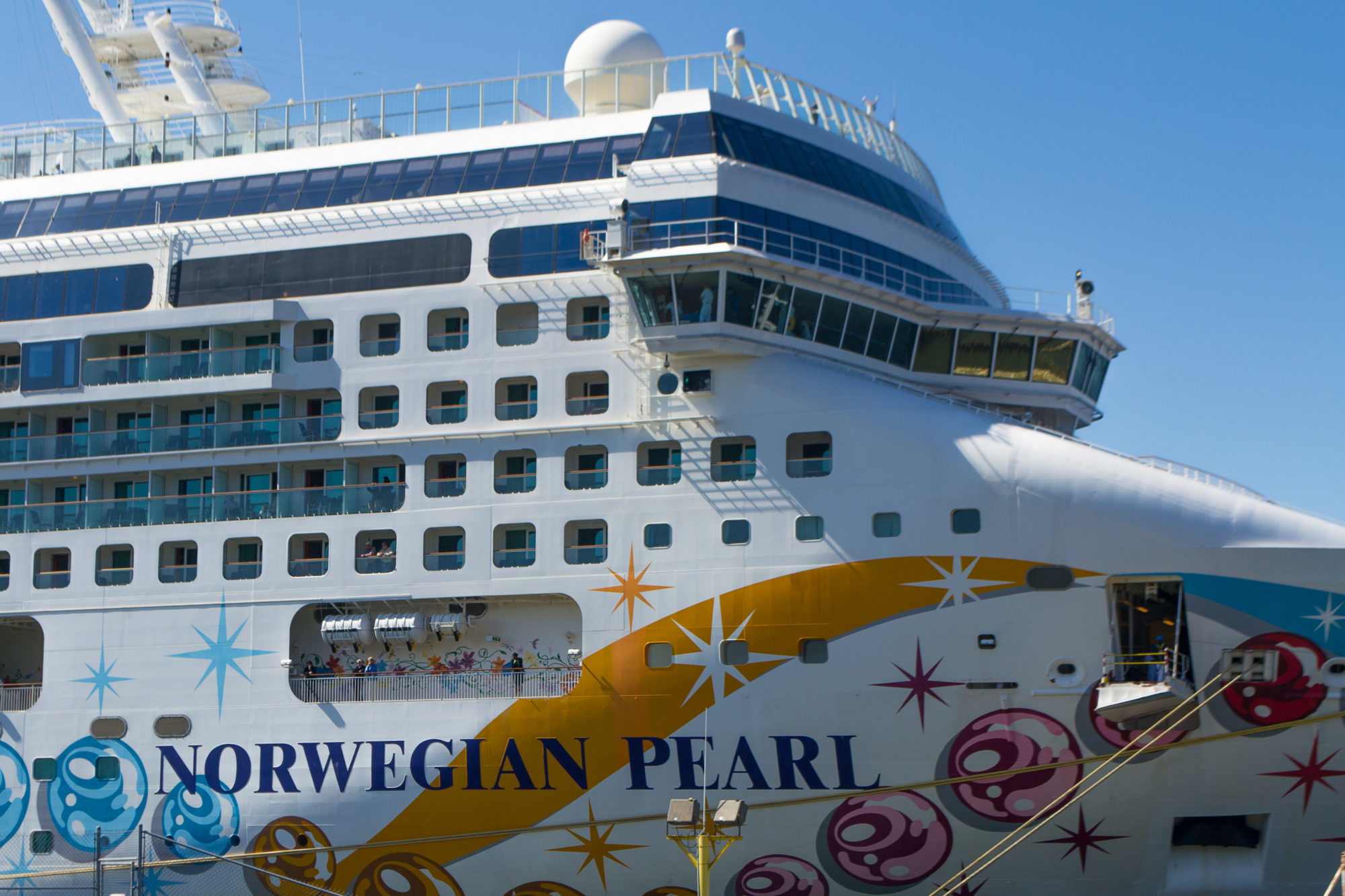 So, your crew can't decide on a destination? No problem. Think about a bachelor party cruise. If the idea of a cruise has you picturing your granny and her friends, let us introduce you to the world of party cruises. Certain cruises on certain cruise lines have a well-developed reputation of being where the party is at. After all, you can get almost unlimited booze (no worries about designating a driver), you have 24/7 access to casinos, you can stuff your face, you get to visit some of the world's hottest destinations, and you can spend your daytime hours recuperating, poolside, with a frosty beverage in-hand. Plus, they are easy to plan and extremely affordable. No difficult coordination of activities or worrying about transport; just get to the boat. Cruises are a great option when your bachelor party guests are a mix of mild and wild. On the cruise ship, everyone can have a great time without the pressure that sometimes accompanies bachelor parties, while the more adventurous members of your crew can look into some red-light excursions in the ports-of-call.
Bangkok, Thailand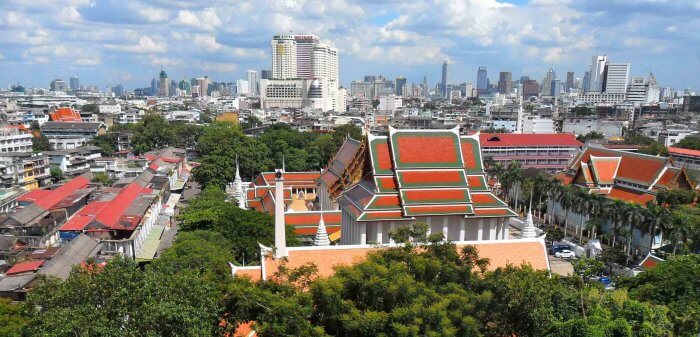 If time and expense are not obstacles, you and your friends can't go wrong with Bangkok as your bachelor party destination.  The national motto of Thailand is "mai pen lai" which roughly translates to "never mind," and this enlightened thinking translates into a nation of friendly, easy-going people who welcome foreign tourists. The city is wide open 24/7 so bachelor parties are not restricted to any time of day. Bangkok's nightlife, though, is world famous and while there are numerous luxury accommodations available, prices are by and large highly competitive with other major world cities such as New York, London or Paris.
A number of the best nightclubs are operated by U.S. expatriates who specialize in American-style music, food, booze and other offerings, but there are also truly exotic clubs available where you and your friends can enjoy a once-in-a-lifetime party experience. Some of the more popular bachelor party venues in Bangkok are located along Sukhumvit Road which features the best nightclubs and bars for bachelor parties as well as a renowned red light districts in the Nana Plaza and Soi ("street") Cowboy districts. The city's ultramodern BTS Skytrain Line provides direct transportation to this area, making it an ideal destination for your bachelor party. 
Myrtle Beach, South Carolina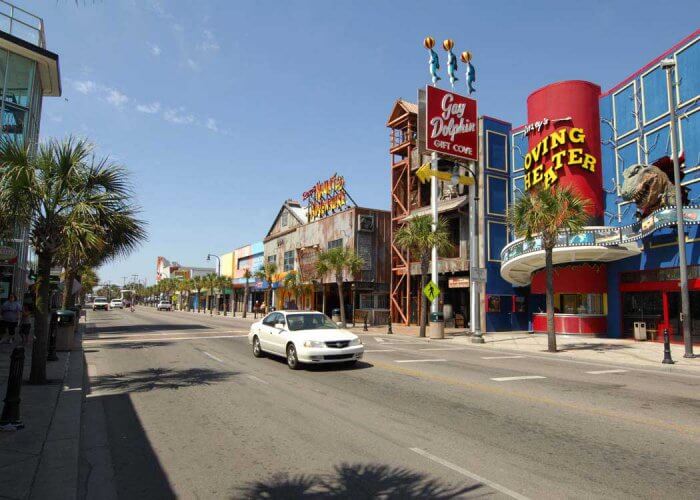 Voted the No. 1 destination for bachelor parties in the United States by HuffPo, Myrtle Beach lives up to this reputation by offering an average hotel price for 2 nights of just $173.33 and, believe it or not, an average price of $3 for beer. With the Atlantic Ocean at its doorstep and 60 miles of clean public beaches, Myrtle Beach offers water sports including bachelor party charter cruises, parasailing and banana boat rides as well as numerous bachelor party friendly hotels and resorts. Rent a Segway or go on a real safari. Enjoy local amusement parks, Ripley's 5D Moving Theater experience or get your adrenaline flowing with an extreme zip line adventure. You and your friends can find the perfect mix day- and night-time activities in Myrtle Beach to make your bachelor party a memorable experience!
Conclusion
Now that you have read the best bachelor party destinations for 2018, the next step is deciding on a location, and then planning your great escape.  We have tons of information on all the top locations in the world, so there is no excuse for mediocre.