Plan an Epic Bachelor Party in Cartagena Colombia (2023 Guide)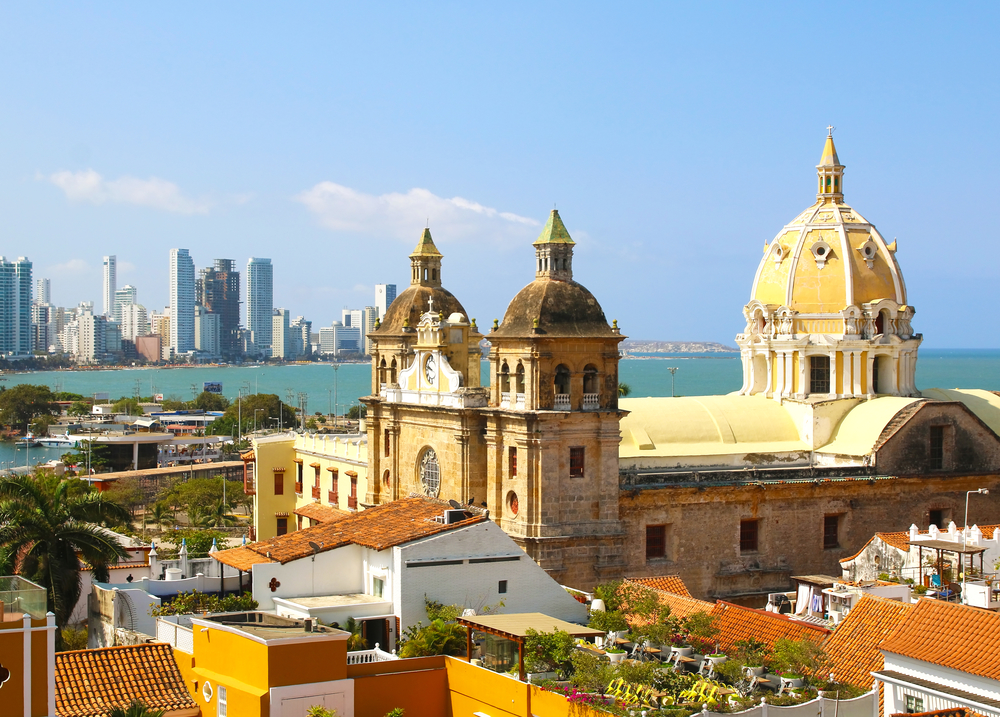 This post may contains references to products from one or more of our advertisers. We may receive compensation when you click on links to those products or services. Please also consider
donating to our website.
Your last big weekend as a single-man.  Where do you want to go for your bachelor party?  Cartagena, Colombia of course!  How about surrounded by gorgeous women, gorgeous scenery, great bars, amazing food, tons of outdoor opportunities, and an atmosphere that is way more permissive than what you are going to find anywhere stateside.  You've heard what happens in Vegas stays in Vegas, but we are here to tell you that what happens in Cartagena is a heck of a lot harder to find in Vegas!
How To Get There
Airport
When booking your flights to Cartagena for your big weekend, make sure you arrive at the Rafael Núñez International Airport (airport code: IATA: CTG, ICAO: SKCG).  This airport is at most going to be a 45 minute van ride to where you will be partying and attempting to sleep.  You do not want to fly into Medellín unless you are taking another flight from there, as it's a 13 hour car ride.  When booking flights to this adult version of disney world, make sure you use priceline.com as they always have the cheapest and most available flight options.
Once you arrive you can request an Uber (go with the XL if available) or book a van to take you from the airport to your hotel.  You can also rent a car from Enterprise, but that means you are responsible from getting the group from point A to point B.
Things to Do
Daytime Activity Ideas
Yacht Rentals in Cartagena. Cartagena is known for its gorgeous water and beautiful islands and no trip there is complete without taking the opportunity to see them.  You can take all sorts of charter boat trips from Cartagena and Boats4U offers boat tours and water sports packages that are reliably fun and affordable.  They offer a full range of services, from guided tours to boat rentals.  However, many travelers believe that if you want to see the area in style, you can't beat a yacht rental.  Golden Yachts is an American based company that will give you the level of customer-service you expect.  If you want to SCUBA, we suggest taking a SCUBA trip instead of renting a boat, because you will get an area expert along with your boat and gear.  Diving Planet is highly recommended by travelers from all over the world, ensuring you will get an out-of-this-world experience.
Nightlife Activity Ideas
If you are partying in Cartagena, you better be prepared to dance.  You do not have to be an expert, but don't plan on just sitting on the sidelines if you want to really appreciate the best nightlife Cartagena has to offer.
Bazurto Social Club, located at Cra. 9 #3042, is considered by many to be the best bar in Cartagena.  It is not the fanciest and it isn't what you think of when thinking of an American nightclub.  Instead, it's a tourist bar, not quite a dive, but not upscale either.  The drinks are inexpensive, the champeta music is courtesy of a live band, and its kitchen serves an unpretentious version of Colombian bar food.
Casa Quiebra-Canto is not in the city square, but about five minutes away in Getsemani at Calle 24, Media Luna 8B #25-100.  It might be the city's most popular place for expert salsa dancers, and one of the only places where sitting on the sidelines isn't unusual.  People come there to drink, to mingle, and to watch some of the city's best salsa dancers leave it all on the floor.
Need a night of recuperation during your festivities?  We suggest Leon De Baviera located at Avenida del Arsenal 10B 65.   No, you are not going to see gorgeous, sweaty women dancing wildly at this bar.  Instead, you'll see Premier League soccer matches, eat traditional German food, and drink beer, most notably Paulaner beers.  It's an iconic Cartagena experience that can provide an exotic setting for one more night with the guys or give you a great starting place for an unforgettable wild night out.
When you picture an iconic Cartagena bar, Café Havana is probably the image the comes to mind.  It is the best mixture of dive bar and iconic hot spot you can image, almost always packed with locals and tourists alike, and some of the best salsa you will find anywhere in the world.  Located at the corner of Calle Media Luna and Calle del Guerrero, it manages to be in the middle of all of the action, while also creating its own unique atmosphere.  If you go there, don't miss out on their mojitos, which are rumored to be the best in Colombia.
If you are looking for a bar that offers as much to do in the daytime as the nighttime, then you can't miss Donde Fidel.  Like other hotspots in Cartagena, Donde Fidel is known for its amazing salsa music, and it offers up live music both day and night.  Located at Cra. 4, the surrounding area looks a little rundown and it can get a little rough there at night.
Need a place to party all night long?  Then Mister Babilla is the place for you.  This is not so much a local hotspot, but more of a tourist destination that is a mainstay on all of the party bus (chiva) tours.   Which makes it a great place to find other people looking to party.  If you'll be heading there on your own, you can find it at Avenida del Arsenal No.8B-137.
View all Activities in Cartagena
Strip Clubs
Colombia has a reputation for having some of the most beautiful women in the world, and any tour of the city's strip clubs or massage parlors makes you realize this reputation is well deserved.  Much like Vegas, where you can't walk down the block without being handed flyers advertising the company of beautiful women, women are in abundance in Cartagena.
Paraiso del Marino Night Club is probably the biggest strip club in the city, though saying it is in the city is a stretch; it is outside of the normal walking distance for bars and nightclubs if you're staying in the city at Nuevo Campestre, Calle 10 Cra. 56 No. 56B-51.  However, it is worth the trip.  Like many Colombian strip joints, it features themed nights that can seem a little cheesy, but it also features a regular party atmosphere, so that it feels like they have crossed a nightclub with a strip joint.  You can any strip club standard here: lap dances, table dances, and one-on-one private services.  Some more discerning critics have pointed out that many of the dancers here are surgically enhanced, but, honestly, if you're going for the natural look, Cartagena may not be the place for you.
Pley Club might be Cartagena's most famous, or rather infamous, strip club.  Sure, it made its reputation because of naughty secret service agents, but those guys went there for a reason.  It has a reputation as one of the wildest strip clubs in Cartagena.  The women at Pley Club all have the legendary South American curves, some natural and some surgically enhanced, but all gorgeous.  Plus, as the Secret Service stories show, many of the dancers do more than dance.
Where To Eat
Restaurants
Tops on almost everyone's list is La Cevicheria at Calle Stuart 7. The food, the staff, the prices, and the location all bring travelers coming back for more.  Its ceviche is said to be the best in the city and it fills up as soon as it opens for lunch and stays busy till it closes.   This is not an upscale trendy dinner spot you hit for dinner, but a reliable mainstay where you gather for lunch to fortify yourself for a busy day of partying.  Food you must try here: all the different varieties of ceviche.  It's no wonder Anthony Bourdain once featured this restaurant.
Going to Cartagena and not having tapas means you might as well stay home, and Demente reliably offers some of the best tapas in town.  Located next to the Plaza de la Santisima Trinidad, you can emerge from Demente and into the heart of Getsemani, where everyone meets at sunset to usher in the nighttime hours.  A great place for authentic Colombian food and a wonderful way to introduce yourself to the local nightlife.  Food you must try here: crab dumplings, pork chimichurri, and tuna tartare.
Sometimes you just want a great steak, and Quebracho is the place to find one.  Described by fans as an Argentinian-style steakhouse, Quebracho features simple, well-cooked states, local sides, and meat-heavy appetizers like chorizo.  Food you must try here: suckling pig, baby beef, rib eye, and crème brulee.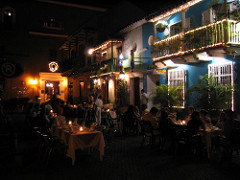 Where To Stay
Hotels and Resorts
Your best hotel or resort options in Cartagena depend on where you want to stay, in the city or on the beach.  The city has affordable rooms to rent, but it can get very difficult to find a room, especially if you are traveling during a peak tourist season, so don't head to Cartagena and figure you'll just find someplace to stay. 
First, you want to figure out your budget.  Cartagena is one of those places where, as long as you can afford the airfare, you can actually have one heck of a time one a shoestring budget.  Is your crowd the hostel type or are you looking for luxury?  Figure that out, and you have a great starting place for your hotel search.  Here are some of our faves:
Hotel Dann Cartagena is the place to stay if you want to be on the beach.  There are reliable taxis and uber service to the walled city, making transportation a breeze.  The friendly staff speaks English, making it a great place for travelers.  The ocean view is great, the pool and hot tub are friendly.  It's a wonderful place if your party is more laid-back and wants rooms where you can relax and unwind.  It's not the place to pick if you want to be in the middle of the action, but, then again, none of the beach hotels really are.
Hotel Cartagena Plaza is a great hotel in the middle of the city, but to get the best out of your experience there, you need to book the executive floor.  Guests on the executive floor get access to a butler, a private check in, and all the help you could want navigating the city.  This is not an adults-only hotel, so you might encounter some families there; reserve your rooms in blocks to have an more adult experience.
Hotel Casa San Agustin is considered by many to be the best hotel in the city. It's a boutique hotel and is not the traditional party hotel.  However, given Cartagena's uniquely open approach to partying, much of your recreation time might actually be spent outside of your hotel room.  At the Hotel Casa San Agustin, you can step out the door right into the middle of the city, then retreat to a luxurious experience every night, which is something many first-time bachelor party guests enjoy.
Allure Chocolate Hotel is located right next to some of the city's best discos.  If you are looking for a place to make sure you get a good night's sleep and recharge before hitting some daytime sports and then exploring nightlife, this is not your hotel.  If you are looking for a hotel with a great rooftop pool and lounge, nestled right in the middle of the city's nightlife, then it might be your place.

Some Available Hotels in Cartagena
Rental Houses / Villas
While hotels and resorts are one way to go for bachelor parties, another approach is to rent a home or villa.  It opens up your party options in a way that a hotel doesn't, by giving a common party space that isn't in someone's room, no concerns about disturbing neighbors, no prying eyes looking at any illicit activities that may occur. 
When renting a house in Cartagena for your bachelor party make sure you use either Homeway.com, VRBO.com, or Airbnb.com.  All of these websites have tons of inventory and also buyer protection plans, which means you won't be sleeping outside (unless you want to).
VRBO
If your crew are used to splurging on unnecessary things, you should definitely look into renting this 6 bedroom 6 bathroom colonial house.  It is not only huge (6000+ square feet) but also includes a cook and staff.  Other amenities include a pool, jacuzzi, and sun deck.  This place is pretty baller and will be a great spot for drinking before you go out or for watching the sunrise the next morning (after staying awake all night).  The price will run you about $1300 a night but divided by 12 people, it comes out to a measly $325 per guy for 3 days.
Another option for a baller level rental would be this 6-bedroom Mansion that sleeps 12 with 6 bedrooms.  This place has everything you need for an epic weekend including a pool, ocean views, a housekeeper to clean up your mess and a doorman so that only invited guests can show up.  At $1542 a night with a 3-night minimum, you may need to cash in your bitcoin to rent this spot.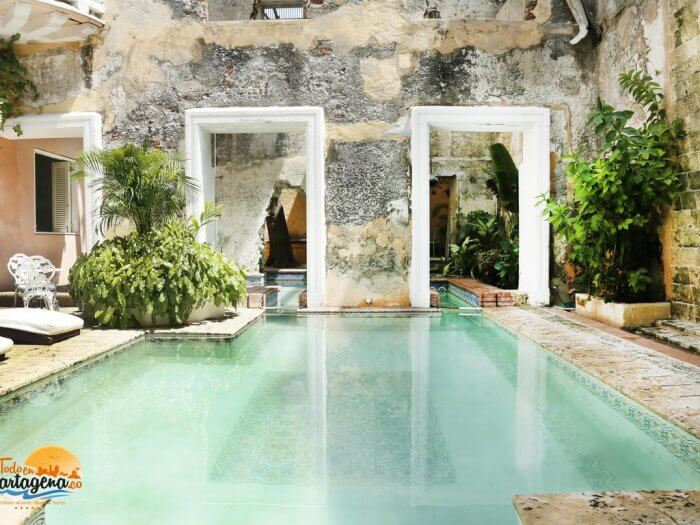 Rental Homes Available in Cartagena
Airbnb
One favorite is this four-bedroom chateau that sleeps up to 10 in the heart of the city.  There's an on-site guy taking care of the property, which means you get the amenities of a hotel but the privacy of a villa.

Rental Homes Available in Cartagena
When To Go
Best Time
There are two peak seasons in Cartagena: December through mid-January and mid-June through July.   Expect accommodation prices to double at this time, but the weather is amazing and there is a ton of stuff to do.  You can also expect to meet other adventurous travelers during this time period.  January is when the world-famous Storyland dance and music festival takes place in Cartagena, and is also when the Hay Festival takes place.  The Storyland Festival would be a great addition for any bachelor party, but is going to up the prices.
On a Budget
Mid-January through April.  This is considered the mid-season, where the city isn't quite as busy.  There is another lull in travelers in the fall, but the fall is rainy season and spring travel means that you don't have to contend with the rain and humidity associated with the rainy season.
Current Weather
What Else
Things to Pack
Cartagena is a pretty big city, which means you can probably get your hands on anything you need to make your bachelor party great.  However, you may not be able to get your favorite brands.  You want to have fun, but you also want to play it safe, so pack a stash of your favorite condoms, lube, recovery formulas, etc.  Don't plan on messing around with customs, either.  You don't want to end up in a Colombian prison or a U.S. prison, so don't try to smuggle stuff in or out of either country; handle any illicit needs once you get there.  Plus, bring some cash.  While you don't plan on getting in trouble, having some cash to handle any trouble that arises is always a good travel tip.
Extracurricular Activities
Quality Party favors of various types are easily accessible at reasonable  prices. Prices vary but in general you'll find them significantly lower than in the United States.
Prostitution is legal in Colombia, but business must be conducted in "tolerance zones".  The best bet is to go to the nightclubs and bring the ladies back to your hotel or villa.  It helps if you have someone in your party that can speak and understand Spanish

, but not necessary

. 

Prices vary as each entertainer sets their own prices.

A good option is for everyone to

discuss the rates with each entertainer, bring them back to your villa/hose rental

and throw a

party at the house.
Prices
Partying in Cartagena is different than partying in some cities, where you expect to pay fees for a good table at a club.  At Cartagena nightclubs, you can expect your costs to include cover and reasonably-priced drinks at every club mentioned above, and even relatively expensive bars and nightclub are cheap when compared to those stateside.  However, nightclubs and bars in Cartagena are focused on dancing and socializing; don't expect to park your crew at a table all night.  This means lower prices, but could also mean a lower level of service than you've come to expect, depending on your usual party spots.
Big Events
Storyland Music and Dance Festival, the Wild Brunch, the Cholon Regatta Reggaeton, and the November Independence Day celebration are just four of the carnival-type festivals you can experience in Cartagena.  Cartagena does not celebrate Carnival, but the nearby city of Barranquill does, for travelers who want the full South American party experience.
Planning on booking a bachelor party trip to Cartagena?  Send us an email with all your details.  We work directly with the city's best nightlife venues, hotels, and promoters to help you arrange the best possible weekend all within your budget.  We get you the hookups you wouldn't be able to get on your own.
Other Tips
As with any trip that will have many upfront costs (flights, deposit for house, excursions), we recommend booking travel insurance.  This will cover anything from medical emergencies both before you travel to Cartagena and while you are there.  Weather, loss of job, court, illness, as well as many other things are covered.
If you are flying to an International Destination, make sure you have a valid passport for your bachelor party.  If you do not have one and the trip is coming up quickly, you will need to expedite a new passport.  If you already have a passport that expired, you will need to expedite your passport renewal.
Forum
Still have questions about planning the weekend getaway to Colombia with the guys?  Ask a question you have (anything goes) in our forum and either someone from our community or a member of our staff will answer it shortly.  If you already went to Cartagena and have tips, suggestions, reviews, recommendations, please post them to our forum, and help our community grow.
Widget not in any sidebars
Why Go
Star Rating
Conclusion
In conclusion, if you are going to have a destination bachelor party, then out-of-the-country is the way to go.  Chances are good that, once you're married, you'll still be able to slip away with your buddies for a guy's weekend in Las Vegas or Miami, but have a much more difficult time convincing your new bride that you need to head somewhere south of the border.  Cartagena offers everything you want in a foreign bachelor party hotspot: gorgeous beaches with lots of outdoor activities, beautiful women, thriving underground trade, and a tourist-friendly atmosphere that is comfortable for even the most wet-behind-the-ear world traveler to navigate. Costs are also reasonable in Cartagena; you will get a top-notch experience for the fraction of the price you'd pay in one of the States' well-known party cities.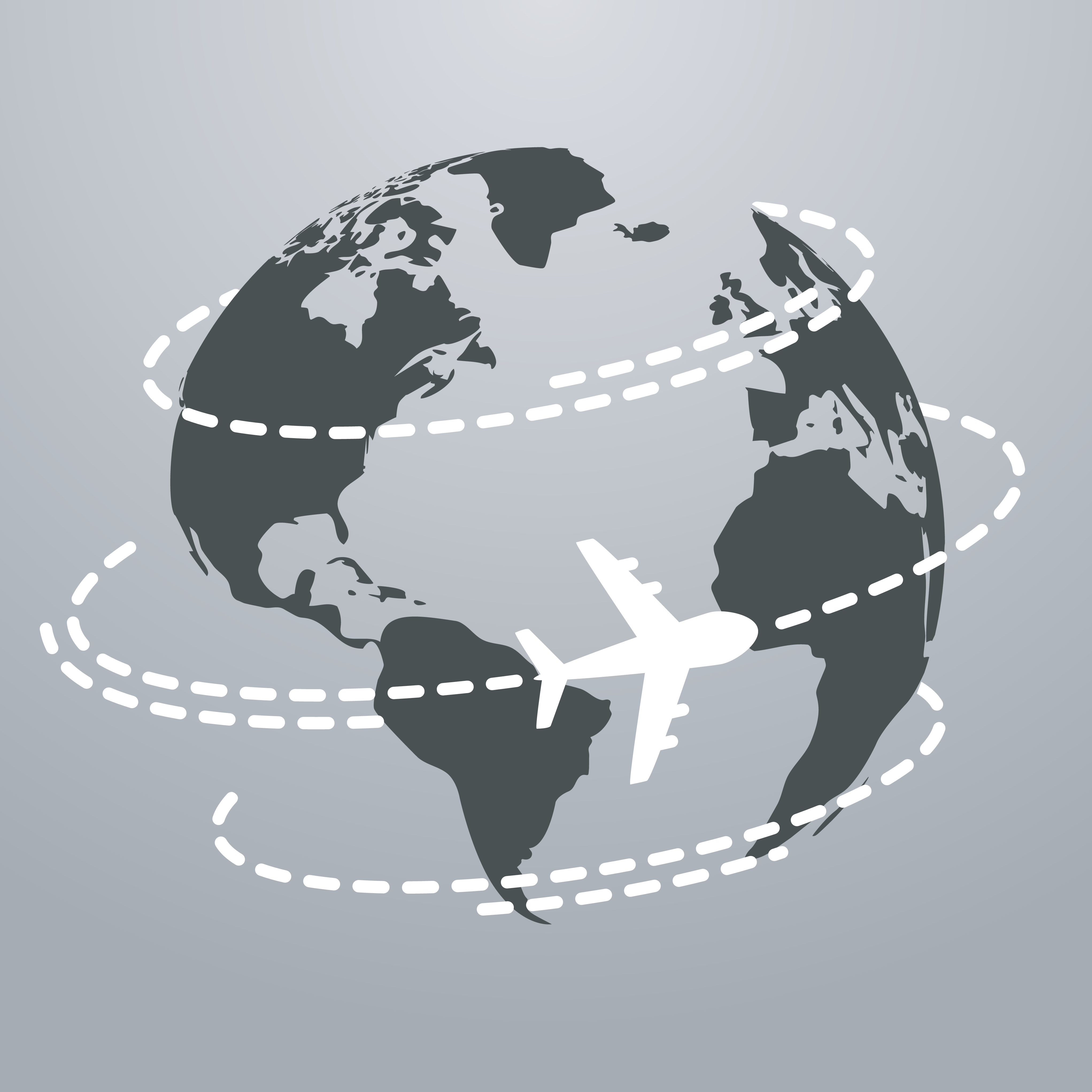 Get The Help You Need!
Want to Book a Bachelor Party to Cartagena?