Top 25 Cheap Bachelor Party Ideas (2023 Guide)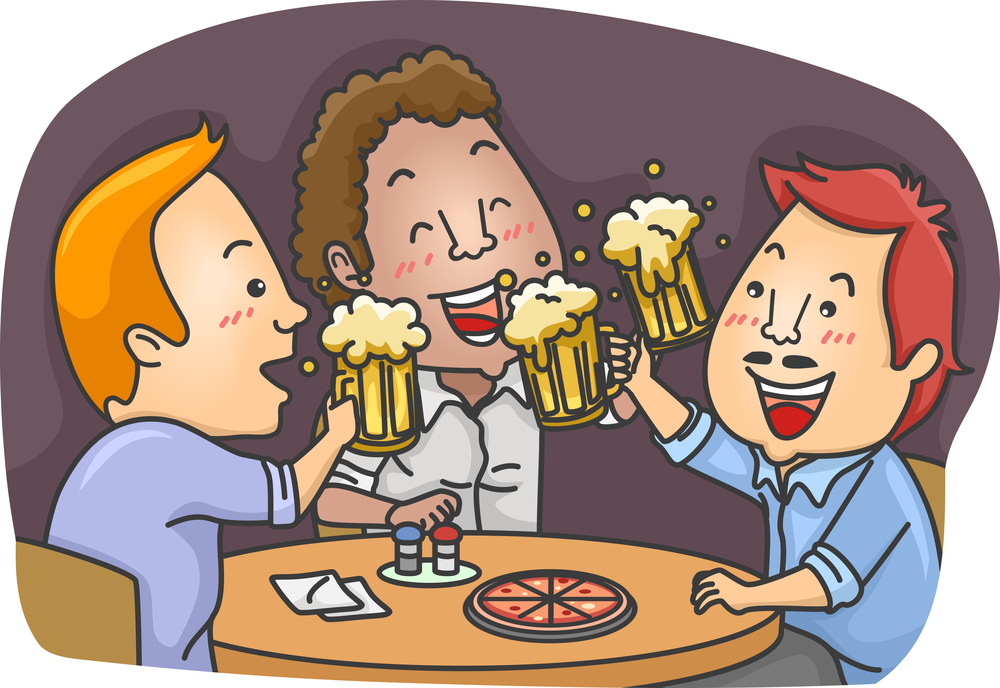 This post may contains references to products from one or more of our advertisers. We may receive compensation when you click on links to those products or services. Please also consider
donating to our website.
Today, the average cost of a wedding in the United States is nearly $26,000 (!), and this doesn't even include the costs of a honeymoon. As a result, many grooms and best men are struggling to come up with fun but inexpensive activities for a bachelor party that don't cost an arm and a leg. Fortunately, and although it's a special occasion, a great bachelor party doesn't have to break the bank. To help you get started, we share our top 25 cheap bachelor party ideas below together with estimated costs where appropriate
Cheap Bachelor Party Ideas
Take a Camping Trip
Camping trips are not only cheap, they can be lots of fun if you take the time to plan ahead and ensure that everyone is on board with this idea. The chances are that many if not all of your bachelor party guests will already own some camping equipment, but there plenty of rental stores that can provide you and your friends with whatever you need. Be sure to stock plenty of beer, soft drinks and bottled water as well as your favorite foods that you can cook over an open campfire such as shish kabobs. While drinking beer and telling tall tales around a campfire with your buddies is an immensely rewarding experience, you may want to take along a few other activities for you and your friends to enjoy such as baseballs, footballs, and Frisbees. Many state and national parks offer scenic campgrounds for free or for a small fee and there are private alternatives available that feature even more amenities. Get back to nature with your friends, have a ball and save some bucks in the process!
Karaoke Party
On the off chance that one of your bachelor party guests already owns a karaoke machine, you're all set. Otherwise, you can find karaoke machines like the ones used in bars for rent in many larger cities or you can purchase a decent model for under $100. Find a suitable venue for your karaoke contest such as the best man's basement where loud singing and raucous laughter won't attract the attention of the local constabulary. While some of your friends may be reluctant to participate in a singing contest, peer pressure and a few brewskies can work wonders and they may even surprise you with their talent once you get them started. The party guests should evaluate each contestant based on their presentation, fidelity to the actual words of their selected song and the quality of their singing. The top contestant should be awarded a trophy as the grand prize with appropriate pomp and circumstance and the losing contestant has to make the next beer run.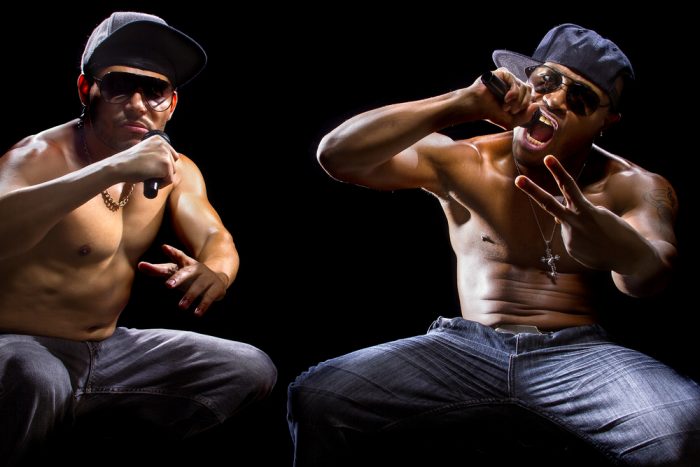 Scavenger Hunt
Unlike the children's version of this activity, a bachelor party scavenger hunt can include more risqué items or activities such as getting of picture of two pretty girls kissing you on the cheeks at the same time or items that can only be found in bars and taverns such as coasters and wine lists. The best part about this cheap bachelor party idea is that everyone already knows how it works but it's important to lay down some ground rules concerning the amount of time that will be allowed and what areas are in play. There are even mobile scavenger hunt apps available that make creating to-find lists a snap as well as keeping track of everyone's progress. A prize such as an inexpensive trophy (a bowling or tennis trophy off your shelf will work just fine – it's the thought that counts, right?) should be awarded to the party guest who finds the most items on his list.
Board Games
Dust off those Risk and Monopoly games from the top shelf in your closet and have a board game bachelor party. These parties can be held in the best man's home or a willing groomsman's (preferably single because things can get loud) Prizes can be offered but beating your friends at a game of cut-throat Risk is its own reward. To make things even more interesting, establish some house rules such as when players land on Free Parking in Monopoly or lose a country in Risk, they have to take a drink (or two). Use your imagination! Be sure to provide plenty of refreshments, but you can just order some pizzas and ask everyone to bring their favorite beverages to keep costs down even further.
Looking for different types of bachelor party games?  Check out this article.
Poker
Some of the best things about having a poker game for your bachelor party is that they can accommodate a large number of players (six or seven) and everyone already knows how to play (at least they should know – if they don't, play for real money). If you have more than seven players, simply have two or more tables and chairs set up so that everyone has a chance to play at the same time. Give everyone the same amount in poker chips (such as $100 for a beginning stake) so that the big winners can be identified at the end of the game. Set appropriate denominations for the different colored chips (i.e., white chips equal $1, blue chips equal $5, red chips equal $10 and so on). Like the board game idea described above, prizes can be offered to the big winners but bragging rights are priceless and refreshments can be as simple (and cheap) as a few pizzas and beer.   
Go for a Hike
This bachelor party activity is about as cheap as they come, but going for a hike in the woods with your friends is fun and healthy. Many cities feature nature trails of varying lengths and there are always state parks with hiking trails available. Some of your party guests may even have their own local favorite trails so ask around. The bachelor party guests can convoy to the hiking site or share rides to the maximum extent possible. If you and your friends decide on a longer hike that will require more than 4 hours, be sure to take along some beverages and ready-to-eat snacks.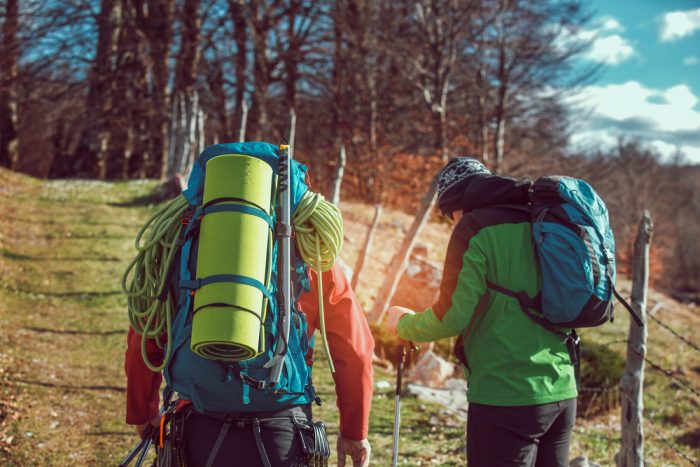 Tubing
You can't beat floating down a lazy river on a beautiful day in a tube, raft, kayak or canoe. At a cost of just around $10-$20 each, a float trip is a cheap way to have a great time with your friends. Beer stays cooler when you drop it overboard in a net, or just take a couple of coolers for the canoes. Float trip services will take you and your buddies upriver and help you launch your respective watercrafts and then meet you at your destination when you're finished to return you to your vehicles. Be sure to take some sunscreen and lots of pictures.
Backyard Cookout
If you don't already have a grill in your backyard – shame on you – but not to worry. Cheap backyard grills are available everywhere starting at just around $30 and one of your bachelor party guests probably owns a grill he would be willing to share for the party. In fact, just have your bachelor party at his house. Free-flowing beer and good eats are essential to the success of any cookout, but hot dogs and hamburgers are always appreciated and don't cost a lot. Make sure that there are plenty of condiments, paper towels and a fire extinguisher available (just in case).           
Rent a Cabin
This bachelor party idea is not as cheap as some of the other alternatives, renting a cabin is a good option if everyone kicks in and shares the cost. There are a number of private cabin rentals services available and many state parks offer luxury cabins in secluded locations, making this an ideal choice for a party. This idea also combines all of the features of going for a hike and having a cookout without the bugs and worries about the weather that are involved with a camping trip. This is a great place to play board games and poker as well so you and your friends will have something fun to do after the sun goes down.
Search for Cabin Rentals on Homeaway.com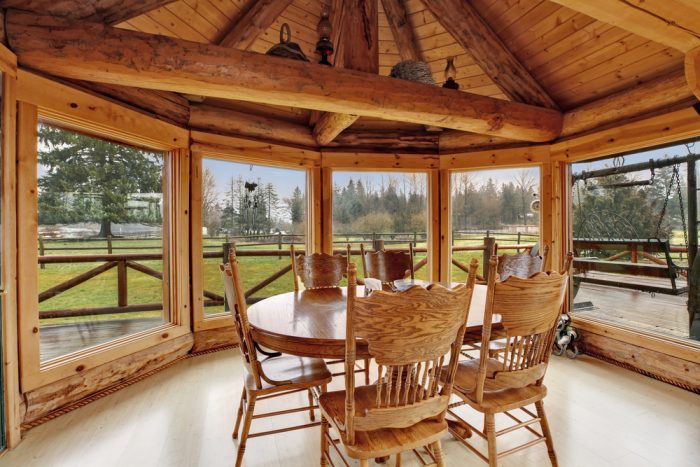 Brewery Tour
While they say that you should never watch ketchup or sausage being made if you want to keep enjoying them, the situation is different with beer. Even small breweries are proud of their operations and usually welcome the public to see how beer is made. You and your friends (21+) can also get free samples of different kinds of beer, making this an especially good idea for a cheap bachelor party In fact, Anheuser-Busch offers brewery tours as well as a "beer school" where you and your friends can learn how beer is brewed from a certified brewmaster who will also share tips on appreciating the finer nuances of different beers. 
Lookup Brewery Tours on Viator.com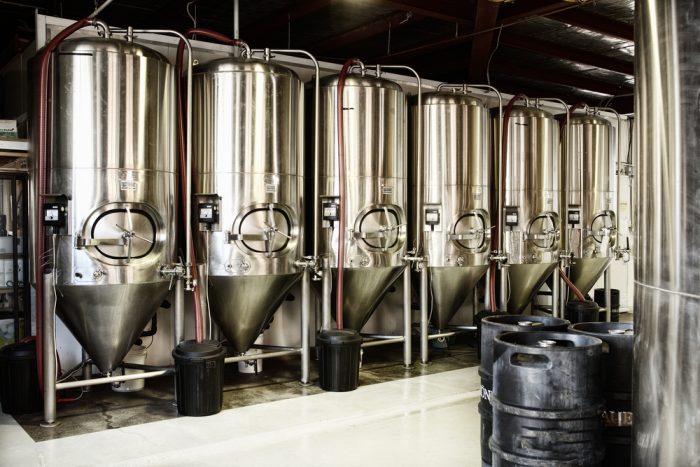 Hotel w / Waterpark
Okay, this might not be the cheapest bachelor party idea but you get a lot for your money. Although indoor water parks are usually smaller than their outdoor counterparts (this is not always the case, though), they are available year-round, rain or shine, and make a great venue for a cheap bachelor party where everyone can enjoy themselves. Indoor water parks typically feature water slides, water cannons and lazy rivers. In addition, these water parks usually have good restaurants attached and comfortable hotel rooms where you can rest up after an afternoon of water sliding. Moreover, the price for this bachelor party idea is not too bad if everyone shares the cost. For example, a room for six adults is about $390, which comes to just $65 apiece. 
Check out Available Hotels on Travelocity.com
Paintball War
For as little as around $40 a person for 3 to 4 hours of play, having a paintball war bachelor party is a good idea, especially if you and your friends haven't tried this game in the past. This is a great opportunity to bring out the Rambo in you and your buddies, and, more importantly, getting hit with a paintball can really hurt so it's not just pretend. Be sure to take plenty of before-and-after pictures and celebrate the winning team's success by making them buy a round of drinks (that'll teach 'em).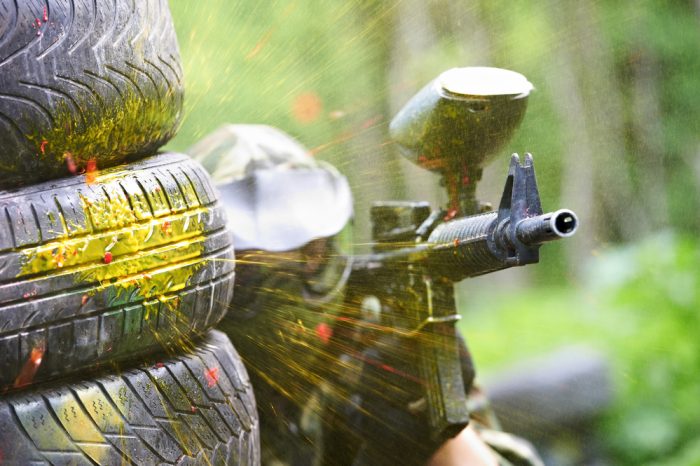 Casino Night
There are a number of casino supply rental companies across the nation, some of them specializing in bachelor parties, which rent everything you need to host an exciting casino night in the best man's home (or a willing groomsman). You can rent as much or as little as you need to complement whatever resources that are already available in the selected locations (i.e.., tables and chairs), but you can also use your imagination and come up with your casino games as well such as Texas hold 'em or black jack that won't require any rentals. Use tokens for money and see who's the big winner at the end of the event. The winner doesn't receive a prize, but he does get to – you got it – buy everyone a drink.           
Pan for Gold
Here's a bachelor party idea that is not only cheap, it can pay for itself and far more if you and your buddies are lucky. Many people may be unaware that you can pan for gold all over the country with good results and it's likely that you live near such a location. Furthermore, the only equipment required is a cheap gold pan (about ten bucks) and it just takes a little practice to become a pro at panning so you and your friends may find the shiny stuff right away. Even if you don't, though, or you just find a little gold, this is a fun and memorable experience that should be on everyone's bucket list. Be sure to take along some glass vials to store any gold you find since the gold flakes can be tiny and easily lost. 
Sports Viewing Party
Besides going for a hike, hosting an evening of sports entertainment featuring the groom's favorite sports team is right up there with the cheapest ideas for a bachelor party. Because we are guys, it is reasonable to suggest that if the best man doesn't own one, 90 percent of your bachelor party guests do own a big screen television, and they can probably be prevailed upon to share their good fortune. In this case, cheap does not mean bad, though, and the camaraderie and good times that are shared by your party guests make this a good alternative for those strapped for bucks. If money's not tight, you and your buddies can watch the big game at a sports bar. Wherever you watch the game, make sure that everyone has plenty to eat and drink and take some pictures in case one of our party guests does something really stupid. Like money, these pictures can be exchanged for goods and services in the future…
Go Bowling
With typical prices ranging from just $5 per person or $20 for a lane for an hour, going bowling can be a fun way to watch your friends try to work out the kinks and remember where they should throw the ball. If you live near any city in the United States, you also live near at least one bowling alley. You can either compete individually or divide your bachelor party guests into teams. More importantly, bowling alleys serve beer, French fries, hamburgers, pizza and other goodies to keep everyone happy even if they aren't winning. If everyone agrees, any bowler who throws a gutter ball must buy a round a beers for everyone.
Tour a Local Cultural Attraction
We know this sounds like a lame idea for a bachelor party, but not all cultural attractions are the same and many of these venues are interesting and fun to visit. For example, you can tour local historical sites of interest, behind-the-scene tours of professional sports facilities or even visit ghost towns. Moreover, there has been a growing trend towards these types of interesting but educational activities for bachelor parties versus the traditional "Hangover-esque" nights of debauchery that have long characterized the event. In fact, you and your bachelor party friends might even enjoy a visit to a local war or maritime museum.   
Go Spelunking
You don't have to be a troglodyte to enjoy touring a cave, especially some of the larger ones that are available nationwide. In fact, if you live in or near Ozark Mountains in Arkansas or Missouri, you can find numerous caves off the beaten path that provide guided tours for visitors for a nominal fee. Some of these caves have been in the same families for generations, and their owners know them backwards and forwards and are eager to share their insights about how they were formed with you. The small sightless creatures you may encounter in your cave tour are called "troglobites" so you can impress your buddies with your in-depth knowledge of the depths.
Tour a Dam
Besides hundreds of cultural attractions, there are also numerous dams you and your bachelor party guests can tour either for free or next to nothing, but be prepared to sit through a security briefing which takes about 30 minutes and encounter "dam bats" (harmless but damn). Touring the interior of a dam is an eye-opening and exciting experience that you and your buddies will all enjoy.
Baseball and Beer
Nothing says good times like a good old fashion baseball game that includes drinking penalties and lots of good things to eat. Everyone can probably beg or borrow a baseball glove if they don't have one left from their teenage years, and even good baseballs cost less than five bucks. Like the other sports activities described in this article, the best thing about baseball is everyone already knows how to play and probably even has a favored position – don't let them play that position if you want to make things more interesting and level the playing field for guests without a lot of baseball experience. Check the regulations in your local parks to make sure you can drink legally, or find a private location that is available for public use. Cheating is encouraged.
 Visit a Shooting Range
Indoor and outdoor shooting ranges are available across the country, and you and your bachelor party guests can experience the unique smell of burning gun powder and the exhilaration of hitting the bull's eye with a wide range of weapons. With prices starting at just $10 an hour per person, visiting a shooting range is a great way to spend some time with your bachelor party friends without breaking the bank. Remember:  don't tense up and squeeze the trigger. Visit the gift shop if they have one and buy the groom a tee-shirt. Take plenty of pictures.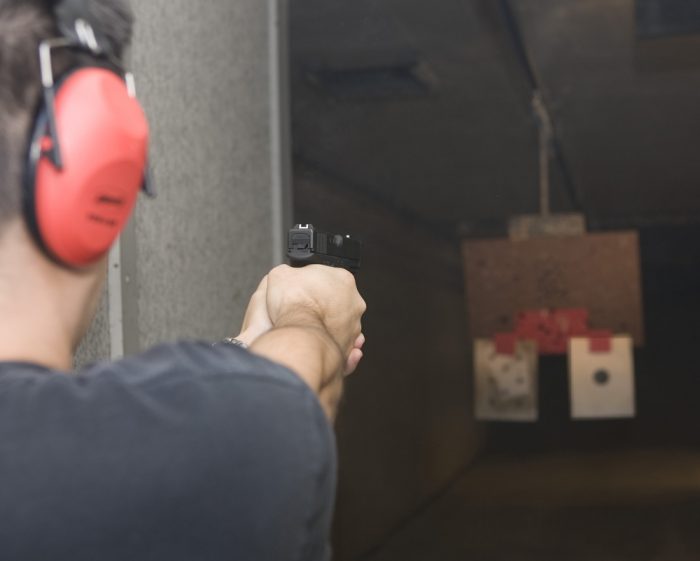 Tour a Craft Distillery
With hundreds of craft distilleries in operation across the country, you probably live near one that offers tours (especially if you live in California or New York). Distillery tours usually cost a modest fee, but you get a lot of bang for your bucks. Besides learning how spirit are distilled first-hand from experts, there is always the inevitable sampling that is featured at the end of these tours. This is a fun and interesting way to spend an hour or two with your friends and you will come away with a greater appreciation of the art.
Have a Bonfire
The really cool thing about fire is that scientists still don't know exactly what it is, but everyone likes to watch stuff burn especially when it's a large bonfire. Although permits are required to have a bonfire at public locations such as beaches, the price includes the right to dance around the fire and beat all the drums you like. More importantly, notwithstanding the modest permit fee, having a bonfire is something that virtually anyone can afford since the materials can be found in nature or consist of old wooden furniture, pallets and the like and you or your friends may know someone with a large field who is amenable to this activity. In addition, it's an easy matter to cook stuff when you have a bonfire, so be sure to bring some skewers and roastables. Don't forget the beer. Take lots of pictures. In sum, have fun, get loud and draw a crowd at your bachelor party bonfire!
Costume Party
The first rule about this cheap bachelor party idea is that guests are not allowed to purchase a costume nor are they allowed to wear one they already own (they'd try to slip one past you). In other words, all costumes must be made by the party guests themselves with no outside assistance from friends, wives or children. Further, a costume party is not as girly-girly as it may sound. A good idea for a bachelor party costume party is to have some type of masculine theme such as pirates or centurions and prizes should be awarded for different categories such as best (and worst) costumes by a majority vote. In the event a winner is not declared, the groom designates winners (and losers) in each category and his decision is final unless he is bribed. Besides your food and drink, this bachelor party idea won't cost you and your buddies a cent.
Go to the Horse (or Dog) Races
Thoroughbred and harness racing tracks are located in almost every state and a trip to the track doesn't have to set you back a lot of dough. Although Lady Luck is not always on your side, you can gain an edge in pari-mutuel betting by understanding how the odds are calculated and which horse (or dog) you should bet on. For the modest price of admission, a tip sheet if desired, and $2.00, anyone can hit it big at the horse (or dog) track even if they pick their horse at random. The handicapping is more accurate in horse racing, though, so take the advice of dog racing "experts" with a grain of salt when picking a mutt. Beer, wines and mixed drinks are usually available at these venues, as well as good restaurants that overlook the racing track making this a great place for a bachelor party. Like the gold-panning idea described above, this cheap bachelor party idea might just pay for itself if you get lucky. Invest a few bucks in some daily double and exacta bets since these pay significantly higher odds.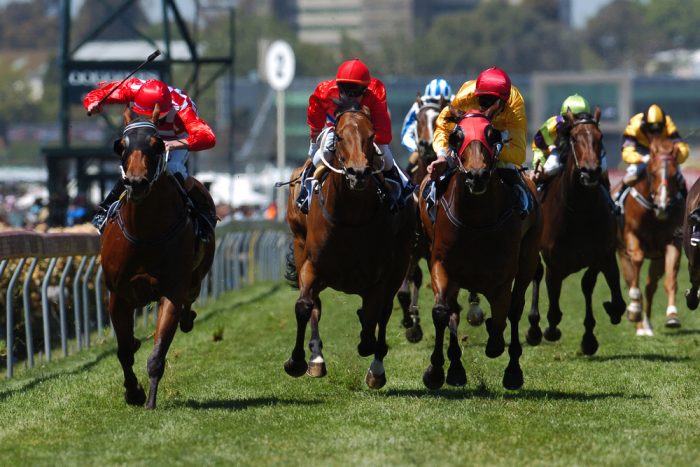 Conclusion
The above list of cheap bachelor party ideas is extensive but it certainly isn't exhaustive. In fact, the only limit to the range of cheap alternatives for a bachelor party is your imagination and the type of local attractions that are available. The prices of the ideas described above ranged from virtually zero (except for the costs of food and beverages which are applicable to any bachelor party) to less than $70 per guest, making these ideas affordable by almost anyone. The best man may be in a financial position to cover these minimal costs or he can solicit contributions from attendees. Finally, and in any event, make sure the groom has a great time and that everyone gets home safely.     
Have any other great bachelor party ideas that won't burn a hole in the pocket?  Leave them below in our comments.