Bachelor Party Dinner at Traymore Restaurant in Miami Beach, Florida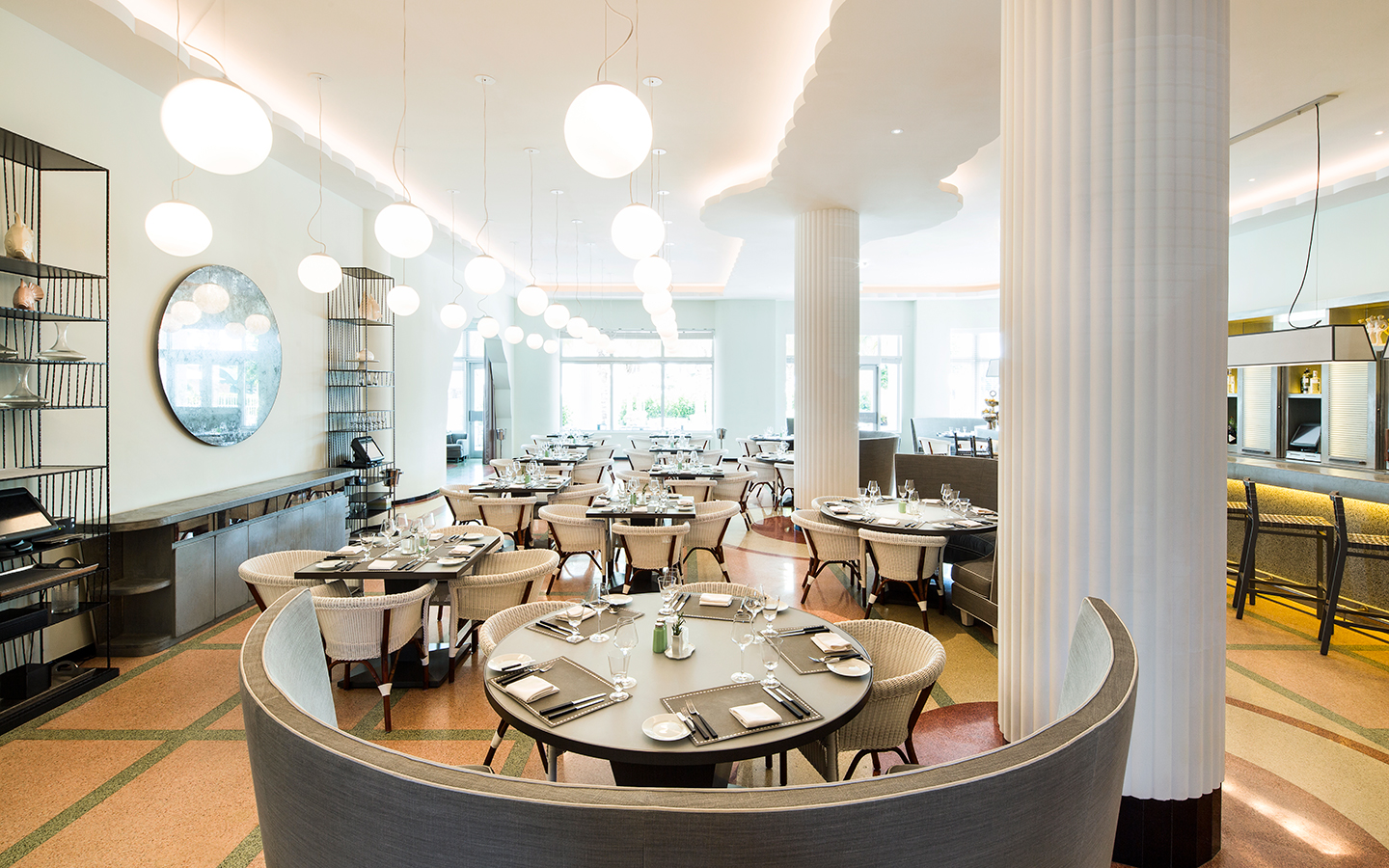 This post may contains references to products from one or more of our advertisers. We may receive compensation when you click on links to those products or services. Please also consider
donating to our website.
The Traymore restaurant and bar might just be the perfect venue for a Bachelor party in Miami Beach. The restaurant is one of the newest and hottest in the area and executive chef Jonathan Lane is responsible for the menu. The restaurant is happy to cater to small events and they have some luxury facilities for the guests to take advantage of.
First, there is the beachside pool, which has numerous seating areas so there is plenty of space for all of your guests. There's also the option of hosting the Bachelor party on the hotel's rooftop terrace, if that is what you'd prefer.
If you want to keep your Bachelor party private then you can you can book their exclusive, private dining room, which is situated next to the Traymore Restaurant and Bar.
The Restaurant
The Traymore offer a variety of different menus from their separate restaurants so there is something for every taste. Guests can choose from seafood at the main restaurant or they might elect for a more informal setting and try some poolside dining. If you're going for a laid-back feel for your bachelor party then the poolside dining is perhaps the best option.
Pool side menus are based around Floridian favorites. Diners also have a choice of burger and pizza, Mediterranean dishes, and classic American dishes. If you want something a little bit lighter for your Bachelor party, then they offer seafood and salads.
The Bar
Bachelors that want to celebrate in style need not look any further than The Traymore Bar. The bar is aimed at a young, contemporary crowd, which makes this a great venue for those looking for somewhere to host a Bachelor party. Whether you want signature cocktails or you what the champagne flowing, the bar can cater for everyone's needs.
They also have a dedicated Gin club so if that is more to your tastes, and you want to line up some gin shots, the club has got 30 different types of Gin that you can sample from.
Another feature of the bar is its laid-back music, which is ideal for providing the soundtrack to your Bachelor party.