Bachelor Party Boston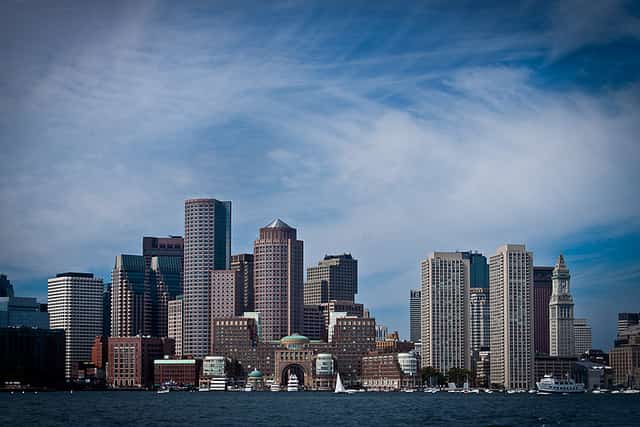 This post may contains references to products from one or more of our advertisers. We may receive compensation when you click on links to those products or services. Please also consider
donating to our website.
So you decided to head to Bean Town, Boston for your bachelor party.  Assuming you can deal with all the obnoxious Red Sox and Patriot fans, Boston will be an amazing time.  There are tons of options for both drinking, eating, and exploring.
How To Get There
Airport
When planning your mini-vacation to Boston, make sure you choose the airport closest where you want to be.  Sometimes the smaller airports offer better rates but when you take into account the cost for transportation from that airport to your hotel, the price ends up being close to the same.
Name:   Boston Logan International Airport
Airport Code:  BOS  | check flights
Address: 1 Harborside Drive, East Boston, MA
Phone:  1 (800) 235-6426
Boston Logan International Facebook Page
Boston Logan International Twitter Page
Information:  This airport will be the closest to your hotel and entertainment options.   Rates from any area on the east coast will run you about $250.00 per person, and west coast to east coast running about $400 per person.  Book early as flight prices are normally less with advanced purchase.
Things to Do
Daytime Activities Ideas
If you are thinking Tea Party museum tour during the day, you are clearly visiting the wrong website.  It's your bachelor party, so who cares about getting a history lesson.  You are here to drink and eat until you pass out, wake up and repeat for 2-3 days.  These activities during sunlight will provide a good base for your late night amnesia.
Restaurant Name:  Masa
Hours:  Mon – Wed 4:00pm – 11:00pm / Thurs – Fri 4:00pm – 12:00pm / Sat 10:00am – 12:00am / Sun 9:00am – 11:00pm
Address: 439 Tremont St. Boston, MA
Menu: Brunch
Phone:  617.338.8884
Masa Boston Facebook Page
Masa Boston Twitter Page 
Information:  This is a great brunch option as Masa offers bottomless mimosas and bloody marys.  This is also a young, fun, crowd, so expect a little craziness.  The perfect start to your bachelor party fun.  Brunch is served on Saturday & Sunday only.
Restaurant Name: Cafe Fleuri
Hours:  Seatings: Sunday –  11:00am, 11:30am, 1:00pm and 1:30pm
Address: 250 Franklin Street Boston, MA 02110, USA
Menu:  Brunch
Phone:   (617) 451 1900
Reservations:  Book Online
Cafe Fleuri @ The Langham Boston Facebook Page
Cafe Fleuri @ The Langham Boston Twitter Page
Information:  Located at the Langham Hotel in Boston,  Cafe Fleuri is a more expensive option to your normal trip to Denny's.  This is fancy meets buffet, there is a raw bar – oysters, carving station – prime rib and roasted turkey, and don't forget the chocolate dessert fountain.  It will run you $85+ per person but it will be your one and done for meals that day.  This is only available on Sunday.
Looking to rent a party bus?  Check out all recommended services in Boston.
Nightlife Activities  Ideas
So you took a 20 minute power nap and are ready to keep the party going.  Boston is the city of sin, right?  (It's actually Vegas, but oh well)  First make sure the bachelor takes at least 2-3 shots of vodka before you start your night drinking.  Make sure you check out these bars as they have a mix of good drinks and cute ladies.
Nightclub Name:  Royale Boston
Hours:  Friday & Saturday 10:00pm – 2:00am
Address: 279 Tremont St Boston, MA 02116
Upcoming Acts: Knife Party, Friday July 1, 2016 / Prince Fox, Friday July 22, 2016
Phone:  (617) 338-7699
Royale Boston Facebook Page
Royale Boston Twitter Page
Information:  Once you are done with dinner, head over to Royale Boston and secure yourself a VIP table.  Bottle prices are not on the level of Las Vegas or New York, so you will be thrilled.  Once you lock down the location, start serving up the drinks and convincing the cute ladies to come join your bachelor party.
Bars
It's obvious your bachelor or stag party is going to involve a lot of drinking.  I mean how much fun are you going to have sober?  We recommend the following bars in Boston which can help elevate your weekend to legendary status.
Bar Name:   Ward 8 Boston
Hours:  Monday – Wednesday 11:00am – 1:00 am / Thurs – Sat 11:00am – 2:00am / Sunday 10:00am – 1:00am.
Address: 90 N Washington St, Boston, MA 02114
Phone:  (617) 262-9874
Ward 8 Boston Facebook Page
Ward 8 Boston Twitter Page
Information:  This is a great spot to pre-game for your bachelor party before heading out to dinner or a nightclub.  Ward 8 makes great craft cocktails and their drink prices are reasonable.  You are also bound to find some small groups of ladies looking to socialize.
Bar Name:  Clerys Boston
Hours:  Monday – Sunday 11:00am – 2:00am
Address: 113 Dartmouth Street, Boston, MA 02116
Phone:  (617) 823-4478
Clerys Boston Facebook Page
Clerys Boston Twitter Page
Information:  If your group is more into college girls, you definitely want to check out Clery's on a Saturday evening, as it will be packed with beauties in their 20s.
Strip Clubs
What kind of bachelor party is it if you don't get to motorboat a stripper or five?  Bachelor parties and strip clubs go together like valtrax and herpes.  You can't possibly have a good time without checking out Boston's famous pole dancing team.
Name: The Glass Slipper Boston
Hours: Open 7-days a week 12:00pm – 2:00am
Address: 22 LaGrange, Boston, MA 02116
Cost: $10 cover, $20 per lap dance (1 song)
Phone:  617-338-2290
A+ Dancers:  Sunny Leone
Glass Slipper Boston Facebook Page
Information:  Make sure you bring your wad of $1.00 bills.  This is a fully nude venue and the girls at The Glass Slipper range on a scale from 6-9.
Where To Eat
Restaurants 
Just like your mother told you, you need to eat to stay strong.  Food can serve multiple purposes like providing energy, or even giving you a base for all the drinks you will consume.  Also, it's nice to have a sit down dinner with the guys as well, instead of grabbing a 20-pack of nuggets.  These restaurants are great options for feeling important.
Restaurant Name:  Mooo
Hours:  Dinner, Sun – Thurs 5:30pm – 10:00pm / Fri – Sat 5:00pm – 10:30pm
Address: 15 Beacon Street Boston, MA 02108
Menu: Dinner
Cost: Entrees between $38 – $160
Phone:  617.670.2515
Mooo Boston Facebook Page
Mooo Boston Twitter Page
Information:  So you are done with the day drinking and napping, now is the time to grab a nice steak dinner with the guys to absorb some of those tequila shots you took earlier.  Mooo is a great place to get a nice large table for your bachelor party and eat some good beef.  You will be required to get out of your cargo shorts and nike sandals for this meal.
Where to Stay
Hotels
So it's finally time to shower and sleep or bang a hooker.  Well you don't want a roach infested room as that will keep you awake all night.  Invest some extra bucks and get yourself a hotel room that is above 2-stars.  Remember after your wedding everything is split in 1/2, so splurge a little with your future house fund.  You should definitely look into these hotels as they will keep you energized and hopefully alive for your epic weekend.
Hotel Name: Intercontinental Boston 
Hours: 24/7/365
Address: 510 Atlantic Ave, Boston, MA 02210
Cost: averages about $310 per night for double
Phone:(617) 747-1000
Booking Option:  Online
Intercontinental Boston Facebook Page
Intercontinental Boston Twitter Page
Information:  This is a newer hotel, with really nice rooms and comfortable beds.  A great place for a bachelor party to get some rest before causing more trouble.  Intercontinental Boston is walking distance to a lot of bars, restaurants, and nightlife options
House Rentals
Sometimes getting a villa or house ends up making sense.  If you throw in a pool, daily maid service, and a chef, you can't go wrong.  In some locations it doesn't make sense to get a villa especially if they are located out
Villa Name:  3 Bedroom Boston Condo
Cost:  $314 per night
Sleeps: 8 adults
Source:  Homeaway.com
Booking Option:  Online
Information:  This house will definitely come out less than renting a few hotel rooms, but the added costs of taxis and ride sharing services to get you around will even out the difference.  A condo in Boston is great option for your bachelor party if you are planning on spending a lot of time in a specific area, but most options appear to be out of the "popular" Boston area.
When To Go
Best Time
If money is no option, the best time to go to Boston for your bachelor party would be May through October, which is when the weather is warm and sunny.  Expect to pay more on hotels and flights, especially on holiday weekends.
On a Budget
If your group is on a tighter budget, we recommend planning your bachelor party in the months of November, March, and April.  Prices will be less for flights and hotels but will also be much cooler.  We advise not traveling to Boston from December – February as you risk getting caught in a snowstorm, and its hard to have fun when your freezing your buns off.
Current Weather
What Else
Bachelor Party Ideas
Having trouble filling your days and nights with activities to keep the drinking and partying going.  Below we included a list of some solid ideas.
Boston is known for it's craft beers.  If you like IPA's you do not need to hide it in this town.  We recommend taking a tour of a specific brewery such as Harpoon and Trillium which tend to be the popular ones.  If you want to get a taste of all the breweries, take a Boston Brew Tour.
Another great idea would be to rent a party bus for your bachelor party, pack it with some strippers, and do a bar crawl or club crawl around Boston.  By getting a bus you do not need to worry about transportation and you will be able to get to a lot more bars or clubs quicker.  Our recommendation would be the "Bustonian" which is the original party bus of Boston.
If you are just looking for some games to keep the partying going during the off-time, check out our article on the best bachelor party drinking games.
Bachelor Party Planner
If you want a hands-off approach to your bachelor party and would rather have it planned out by a professional service, please contact us at [email protected].  Our service can provide you with a list of activities, an itinerary, and several packages to choose from.  You can get a breakdown per person and pay in installments, which means by the time you are ready for the big weekend in Boston, you would just need to pack a bag and bring some spending money.
Bachelor Party Discounts
Who doesn't like a discount.  No, we aren't going to make you walk around with a coupon book all weekend, but some of these offers may help save some funds which can result in extra lap dances.
Offer: $50.00 Ride credit on Lyft in Boston
Redeem:  discount code
Information:  Signup for Lyft and get $50 in rides free.  Great to use for the airport, or hopping around Boston when on your bachelor party.  This offer only applies to new signups, not existing customers.
Boston Bachelor Party Forum
Still have questions about Boston that you need answered before planning your last weekend of freedom?  Post any questions you have (anything goes) in our forum and either another member of our community or our staff will provide you a detailed response shortly.  Already been to Boston and have advice, recommendations, or reviews for other bachelor parties?  Post those to our forum as well and help our community grow.
Why Go
Rating
Conclusion
Not too pricey, chicks are cute enough to have fun with.  Tons of flight options to Logan.  Easy access to lobsters and clams.  Only downside is the annoying sports fans.