Bachelor Party in San Diego, California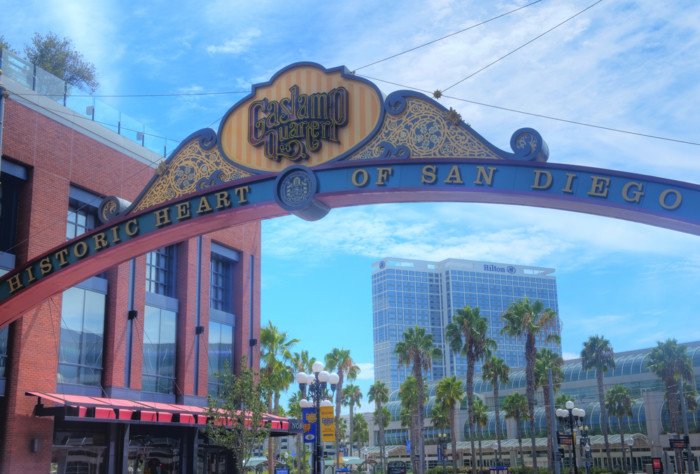 This post may contains references to products from one or more of our advertisers. We may receive compensation when you click on links to those products or services. Please also consider
donating to our website.
If year-round good weather, great beaches, fishing, boating, and golfing are all on your bachelor party must-have list, then San Diego, California might be the place for you.  We'll be honest; although it's a big city with all of the fun and trouble any big city has to offer, San Diego is not your go-to destination if you want all-out debauchery for your last nights of freedom. 
However, San Diego is a great bachelor party destination if you want a party that your fiancé could find out about and still agree to marry you, or if you don't want to advertise that you're planning a weekend of licentiousness.  It is also a departure point for some awesome cruises to Mexico, so if your bachelor party is planning a cruise, do yourself a favor and plan to spend at least one night in San Diego.
How to Get There
San Diego is an easy drive from the rest of Southern California and is just a stone's throw away from Tijuana, Mexico, making it a great domestic and international bachelor party destination.  San Diego is also a departure point for cruises.
Airport
If you are flying in for the big bash, make sure you select San Diego National Airport, also known as Lindbergh Field (airport code: SAN).  From the airport you are about a 20-minute uberXL ride that will run about $35-$43 to the Gaslamp Quarter, where most of the hotels and action will take place.
 Getting Around
Once you arrive at your hotel or rental house, the best and safest option is to walk or take a ride sharing service.  If that will not work for your group you should look into renting a party bus or limo that can take you around to various spots (while you drink).  If you have a friend in recovery you can also rent a minivan for the weekend, but make sure no one vomits in the vehicle as the cleaning fees can be expensive.
Things to Do
Daytime Activity Ideas
There are a ton of great ideas for a bachelor party in San Diego.  If you have an outdoor interest, look for it before your trip.  From coordinated outdoor scavenger hunts to surfing, San Diego has it all.  While we can't cover every idea, we have listed some of our favorites, below:
One of the best reasons to pick San Diego for a bachelor party is if you and your friends love to fish.  Whether you are an experienced sport fisherman or a novice, chartering a boat and heading out to the Pacific Ocean gives you plenty of opportunities to land that epic fish!  H&M Landing is a great charter/fishing boat service; if they don't have a package to meet your needs, they'll create one.  As a charter fishing service, they handle the details for you, down to stocking the fishing boat's coolers with your favorite beers!  If you're looking for more boating and less fishing, a yacht charter is a great idea, as well.
Fishing for sharks is one thing, diving with them kicks it up a notch! What guy hasn't seen a shark dive on TV and added it to the list.  Diving with Great White Sharks at Guadalupe Island is truly a bucket-list experience, and who better to share it with than your boys?  San Diego Shark Diving lets you get up close and personal with Great Whites, in the relative safety of a shark cage.  While the cage is substantial enough to protect you, don't think for even an instant that being in a shark cage will make your shark diving experience less intense or less amazing.
We'll go out on a limb and assume that a group of bachelors likes beer.  San Diego happens to be home to some of the most unique breweries in California, so plan a brewery tour and hit local favorites like Stone Brewery, Karl Strauss, and the San Diego Brewing Company.  This is a great thing to combine with a party bus or other planned transportation, so you can concentrate on the drinking and leave the driving to the professionals.
Head out to a casino.  There are a ton of casinos in the area that we're going to call the greater San Diego metropolitan area, including the largest casino in California, the Pechanga Resort and Casino in Temecula.
How sophisticated are you?  If the answer is very and your bachelor party is going to last longer than a weekend, then we recommend that you hire a party bus or limo to take your gang north of San Diego to the Temecula Valley.  Like Napa Valley in Northern California, Southern California's Temecula Valley has over 30 wineries and is a great choice for a low-key wine-tasting tour.
We don't normally recommend zoos as party of a bachelor party, but the San Diego Zoo is the city's most famous tourist attraction for a reason.  If you haven't been there before, then you really do need to include it in your to-do list.  Our recommendation is that you book an excursion like Crazy About Cats, where you get the chance to get up-close and personal with a big cat.  So, it's not exactly the same as stealing Mike Tyson's pet tiger, it's still a rare opportunity to interact with a big cat in an ethical setting.  Even if the whole party doesn't want to go, if you can tack a day onto the beginning or end of the party weekend, do it and visit the zoo.
If you're a baseball fan, then try to score tickets for one of the Padres home games at Petco Park.  Fortunately, this MLB stadium is located within walking distance of the Gaslamp Quarter, making it easy for even tourists to find it and eliminating transportation concerns for those staying the Gaslamp.
View all Activities and Tours for San Diego
Nightlife Activities Ideas
Nightlife in San Diego is often considered synonymous with the Gaslamp Quarter, a 16 block entertainment district located in Downtown.  Here, you'll find restaurants, nightclubs, bars, and restaurants, making it a great place to plan a night-out.
Normally, we make recommendations about a few must-see nightclubs, but San Diego does something that we don't see in other towns.  It has Club Crawl San Diego.  With Club Crawl, you pay a single admission fee and get your wristband to get into 4 of the city's hottest clubs (the club lineup changes each week).  At each club, you get a complimentary drink.  The Club Crawl host announces when it's time to move on to the next club, and they're all within walking distance in the Gaslamp Quarter.  It's a great way to see the city's clubs without waiting in long lines or paying a bunch of different cover charges.
However, if you must pick one nightclub, we suggest ONYX.  It was voted San Diego's best nightclub in 2016 and it offers great table service if you want to go semi-casual and excellent bachelor party packages.
Massage Parlors / Strip Clubs
The number one strip club in San Diego is Cheetah's.  It has the most beautiful dancers, an all-nude show, and is a favorite for men and women.  Plan a bachelor party there and you won't be disappointed.  However, because it is an all-nude venue, they only serve non-alcoholic beverages.  They are adjacent to The Bullpen Bar and Grill and your admission to Cheetah's gets you into the bar next door, as well.
Just over the border in Tijuana, they have the Amnesia Bar & Men's Club, which offers a little twist on what you've come to expect from strip joints in the states.
Genie Oriental Spa at 3395 El Cajon Blvd. has gained a reputation for having beautiful women on staff.  Give them a call at 619-430-4083 and see if they can accommodate your party.
Where to Eat
Restaurants
We'd go to The Cork & Craft for the big bachelor party dinner.  The concept is simple, yet forward-thinking.  The building houses a restaurant, brewery, and a winery (Abnormal Wine Company and Abnormal Beer Company). The kitchen is an open-kitchen, so guests can watch their food being prepared.  The food is prepared by a master chef with a French twist, and ask for suggestions for a truly great pairing with a house wine or a house beer.   Food you must try here: wagyu beef tartare, Colorado lamb duo, and the coal roasted pear.
Even if Duke's La Jolla had horrible food, we might tell you to go there for a view.  Dining while the sunsets, looking out over the Pacific, is a sublime experience.  Add to that some of the best food in the city and you have a perfect restaurant.  Every meal there is good, but we like their Aloha hour menu.  Food you must try here: miso grilled shrimp, poke tacos, Kalua pork sliders, and black bean nachos.
Breakfast Republic, as its name suggests, is a breakfast joint, but don't go there expecting something boring.  They've got four locations, each with its own menu choices.  Food you must try here: house made crab cake eggs benedict.
San Diego may offer the West Coast's best Italian food, and at the top of the city's fantastic Italian restaurants is Bencotto Italian Kitchen.  The place is small and it isn't your typical bachelor party spot, but when you try their fresh house-made pasta, you'll understand why lots of foodies consider Bencotto the city's best restaurant.  Food you must try here: pappardelle with salmone sauce and gnocchi neri.
Sometimes nothing hits the spot like a good burger, and Hodad's claims to offer the best burger in the world.  We haven't tried every great burger spot in the world, yet, but of the ones we have tried, Hodad's certainly ranks in our top three.  Hit the Ocean Beach spot and enjoy the surfer décor while enjoying a sublime burger experience.  Food you must try here: a burger, obviously!
Where to Stay
Hotels
San Diego is a big city with a ton of great hotels, many which offer bachelor party hotel packages that combine rooms with some perks.  Therefore, deciding on bachelor party hotel recommendations is actually challenging, because there are so many great options.
Normally, we think the Hard Rock properties are a little played out, but the Hard Rock Hotel, located just a six minute walk from San Diego's Gaslamp Quarter, is an excellent property.  All of the rooms are excellently appointed, but if you can afford it, shell out the cash for one of the Rock Star Suites and get access to the hotel's Rock Royalty Crew.  The Float Rooftop Pool and Lounge doesn't have a Vegas-style pool party, but it does offer some amazing views.  In fact, if you have a one-night bachelor party with lots of guests, we even suggest renting the space, it's that chill.
The Omni San Diego is located right at the edge of the Gaslamp Quarter, making it a great central bachelor party location.
Hotel Indigo San Diego is a green-friendly LEED hotel in the Gaslamp Quarter.  It is within walking distance of most of the area's evening activities and near Petco Park, where the Padres play.
View all Hotels Available in San Diego
Vacation House Rentals
Of course, private home rentals are a great bachelor party option, because they keep the party together, tend to cost less per-person, and offer greater privacy than hotels.  Flipkey and HomeAway are both reliable vacation-home rental services that serve the San Diego area.  Given that the beach is one reason to visit San Diego, look specifically for a beach house when searching for your house rental. 
If you're a quieter crowd, we suggest this beachfront home because it's just stunning.   If you book a home on Airbnb, sign up with our link which will get you $40 off your first booking.
This brand new Tuscan style villa can house your whole party in style; just pay ahead of time to have the pool heated if you'll be visiting in the cooler months!
View all Vacation Rentals in San Diego
When to Go
Best Time
September is the best time to visit San Diego, because the gorgeous summer weather lingers, but the crowds are smaller. July through August offer gorgeous weather, but be wary of booking in late spring/ early summer, because the June Gloom weather patterns means you're likely to encounter some overcast skies.
On a Budget
September is the best time to visit San Diego, because the gorgeous summer weather lingers, but the crowds are smaller. It also after peak tourist season, so you'll see a decline in pricing.
Current Weather
What Else
Items to Pack
San Diego is a major U.S. city, so you don't have to stress about bringing everything with you.  You'll be able to run into a drugstore and pick up almost anything you have forgotten.  Of course, we always recommend that guys bring their favorite go-to items with them, just so you aren't wasting any of your bachelor party time hunting down your favorite brand of condom or that must-have recovery solution.
There's a fine line between too much and just right, and we like this guy's guy bachelor party t-shirt if you and your crew decide to coordinate:
Bachelor Party in Progress T-Shirt
We also like these koozies/ coolies to keep your beer cold while you're enjoying San Diego's outdoor offerings:
Prices
All of Southern California is expensive when compared to middle America, but unlike Los Angeles, San Diego can be done on a reasonable budget.  Even a luxury home or villa rental will break down to about $100 bucks a night per guy; throw in another $200 -$300 per day for food, drinks, and other activities, and it is totally possible to have an amazing bachelor party weekend for around $1000 in San Diego.  Of course, it's possible to spend much more than that as well, but you can be on a budget without being cheap, here.
Extracurricular Activities
Yes, San Diego is very close to Mexico, which means as long as you have your bachelor party here before a wall is built, you should be able to get quality white that comes from Colombia through Mexico.  Expect to pay around $50 per G of decent quality.
As for green, you do not need our southern neighbor for help.  Most bud in California is of very high quality and priced decent as well.  Expect to pay around $300 for a zip of kind buds.
Prostitution is illegal in San Diego, but that does not mean you will not be able to find some women to take your cash for a little snuggle session.  Just like any other place in the world you can hit backpage for some companionship or you can hang out where these type of women flock to (casinos and cigar bars).  For a night of"cuddling" expect to pay around $300.00.
Big Events
San Diego is a year-round host to festivals of all sorts.  Some of our favorites are the EC Craft Beer Invitational in March in El Cajon, the Rock Star Beer and Music Festival and the Tequila and Taco Music Festival in March, the BBQ Fest San Diego in April, Potluck's Fantastic Cannabastic in June, and the World Naked Bike Ride in June.
Itinerary
Whether flying in or driving, if you're coming from different locations plan to meet up with your crew at the Hard Rock Hotel at 4pm on Friday.  We say make the first night your big fancy night out, so make your reservations at Cork and Craft.  Plan a limo to take you to Cheetah's for the bachelor party debauchery, then spend the remainder of the evening winding down at the Hard Rock's rooftop bar and lounge.  Saturday, head in to Breakfast Republic for a late breakfast and then go to San Diego Diving for your shark diving experience.  Extend the beach day with Aloha Hour at Duke's La Jolla, then head back to the hotel for a shower and change into some sharper clothes; your Club Crawl starts at 9:30.  Sunday, plan a brewery tour during the day, catch a Padres game that afternoon if it's baseball season; if not, charter a boat and head out for some deep-sea fishing, then make it over to Hodad's for a burger before heading back to the Gaslamp Quarter for some independent exploration, maybe checking Reddit to see what's popular that day.
San Diego Bachelor Party Forum
While we've tried our best to give you an idea of how a bachelor party in San Diego would play out, we know you might have questions.  Post any questions you have to our forum (anything goes).  If we don't have the answer, someone in our community should.  If you have attended a bachelor party in San Diego, give some suggestions, reviews, and tips for other groups in our forum to help our community grow.
Why Go
Rating
Conclusion
San Diego bachelor parties are going to tend to fall towards the mild end of the spectrum. However, that doesn't mean they are boring.  One of the most amazing experiences of our lives was a shark-tank dive; it might be safe in that steel cage, but that doesn't take away the fact that you are within touching distance of a Great White shark.  Whether you want to chill out and catch baseball games and drink beer or go full-throttle into adventure sports, San Diego's gorgeous scenery and beautiful weather make it a great outdoor destination, while its thriving party district, the Gaslamp Quarter, has some amazing nightclubs.  Factor in the fact that it is far more affordable than some other West Coast options, and we say that San Diego earns a solid and respectable B+ bachelor party score!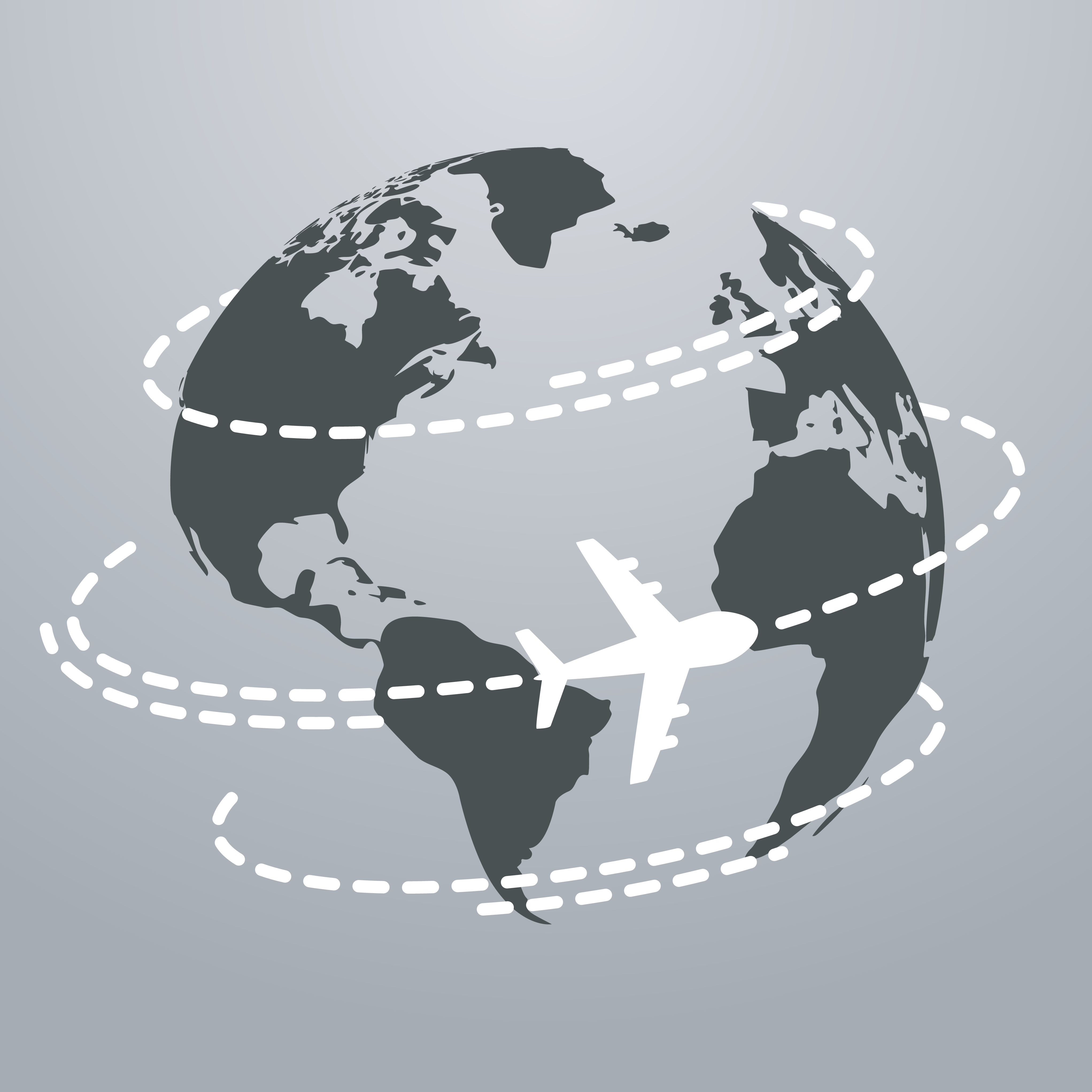 Get The Help You Need!
Want to Book a Bachelor Party to San Diego?