10 Steps to Planning an Amazing Bachelor Party (2023 Guide)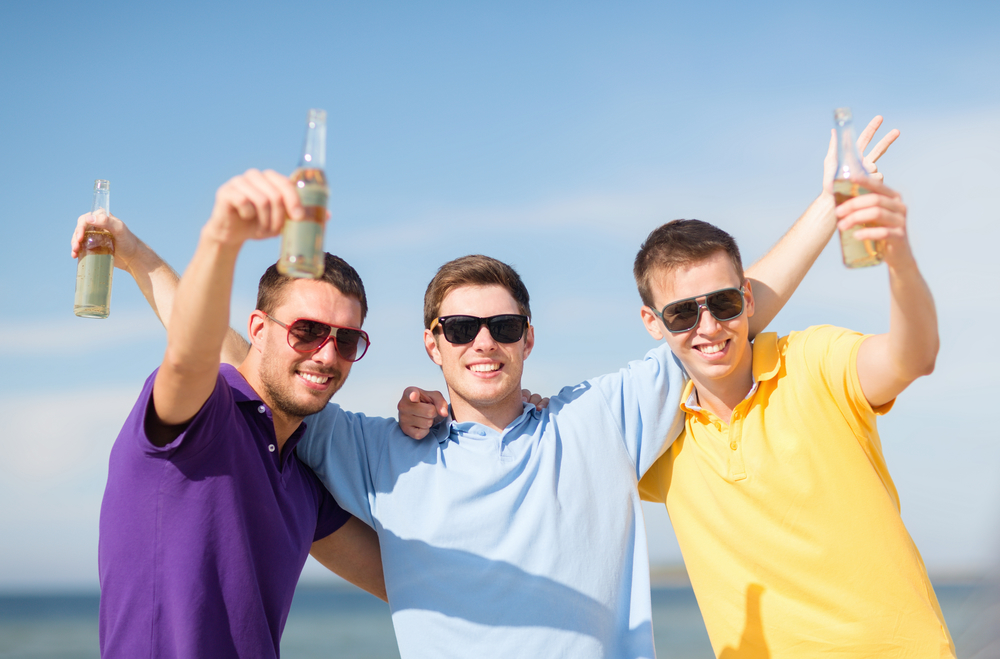 This post may contains references to products from one or more of our advertisers. We may receive compensation when you click on links to those products or services. Please also consider
donating to our website.
Wedding season is almost here.  For members of the wedding party, that means that, if you want to plan a destination party for the bride or groom's last fling before the ring, you need to get it planned.  We hear over and over how it can be intimidating to plan these parties, especially for first-timers.  However, if you follow our easy step-by-step guide, planning a destination bachelor party can be a breeze.
Before you follow any of the steps for planning a destination bachelor party, you have to make sure you have covered the steps for planning any type of bachelor party.  That means talking to the groom.  Are you the designated bachelor party planner?  In most cases, this duty falls to the best man, but there are times that the best man might not be the best pick for that job.  You may be the groom's best friend, while he may have picked a family member for the best man position.  You may be the best man, but another member of the wedding party has already started planning.  Before you start planning, make sure that you are the guy in charge. 
Next, you need to do some information gathering from the groom.  The months and weeks leading up to a wedding can be really busy for a groom.  You want to get available dates from the groom, which he may have to get from the bride, before you start planning the party.  Find out, not only when he can get away for the party, but also how long he can reasonably be gone.  It may be no big deal for you take an extra couple of days off of work, but he is going to miss time for a honeymoon, so you want to make sure that he has plenty of time.  Finally, get his guest list.  You may think you know exactly who he would invite, and you are probably right, but he may also feel like he has to add a couple of guys to the list that would not have made your list. 
Now that you have the information you need, let the planning process begin!
Step 1: Pick Your Destination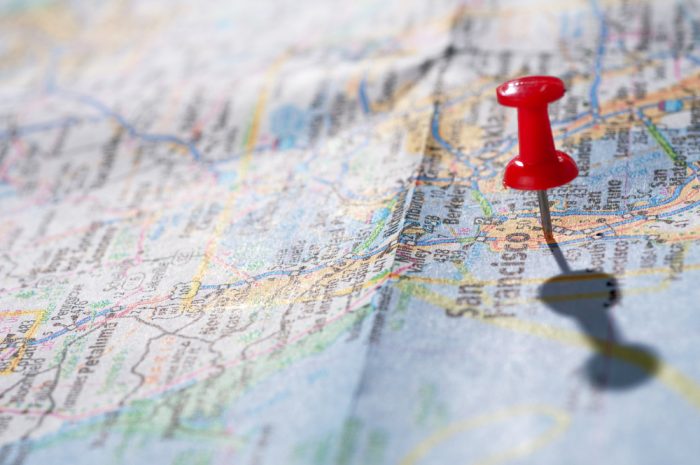 Picking the destination is definitely the hardest part of planning a destination bachelor party.  You may think that you just pick the wildest, most party-driven place out there for the party and let it ride, and, for some groups of guys that works out just fine.  However, reality is that not all grooms want the same type of bachelor party.  You need to pick a place where the groom will be comfortable and have a great time.  Is he a paid-companions in Jaco type groom or a shark diving off of Cabo type groom?  Remember, what he likes is the most important consideration; while all of the party goers should have a great time, the measure of a bachelor party's success is how much fun the groom has!
Next, consider how much time you have.  Can the groom get away for a week, a long weekend, or a traditional weekend?  Is the rest of the party located nearby, or will people be coming from a lot of different locations?  This information is important in helping you plan.  After all, while a guy trip to the Australian outback might be an absolutely epic bachelor party, it is simply not feasible unless everyone has a lot of time.  If time is going to be an issue, you want to pick locations that are either a short road trip away or an easy flight.  What do we mean by an easy flight?  Popular tourist destinations that have reliable airport service and flights from most international airports. 
Next, consider cost.  Overall costs include the transportation to get there, lodging once you are there, food, drinks, and entertainment.  It is also customary for the party goers to pitch in and cover the bachelor's costs, but this is not a hard-and-fast rule.  You can do things to save money at almost any destination; like sharing the costs for renting a party house instead of doing hotel rooms, which means you can do some meals in and that drinking will also be cheaper.  However, the transportation costs are going to be the same, whether you are planning a budget-friendly or wallet-breaking trip.  What are the financial resources of the party members?  Not sure?  Then you might want to go full-nerd and send out a pre-planning email to everyone, let them know you are planning a destination party, and ask them what their budgets will let them do. 
Some of our favorite bachelor party destinations can actually be very affordable, depending on where you live.  Vegas is great for anyone on the West Coast, but can also be a surprisingly affordable vacation for anyone if you can find great airfare.  Up for a bit of a drive and live in the Southwest or Central part of the country?  Consider hitting a ski resort in New Mexico, Colorado, or Utah.  During ski season, they are great places for all kinds of winter sports, but they are equally entertaining (and more affordable) in the off seasons, when you can find extreme outdoor sports, ATV rides, whitewater rafting, and even some sky-high amusement parks.  Our favorite of these destinations is Breckenridge, but if your party is in February, consider looking into Red River New Mexico, which hosts a mountain Mardi Gras celebration!  Many people on the East Coast forget that a great beach vacation is often a short day trip away.  From the well-known beaches of Martha's Vineyard all the way down to the gorgeous Caribbean Florida Keys, you can find amazing beaches up and down the East Coast.  
Step 2: Book Your Travel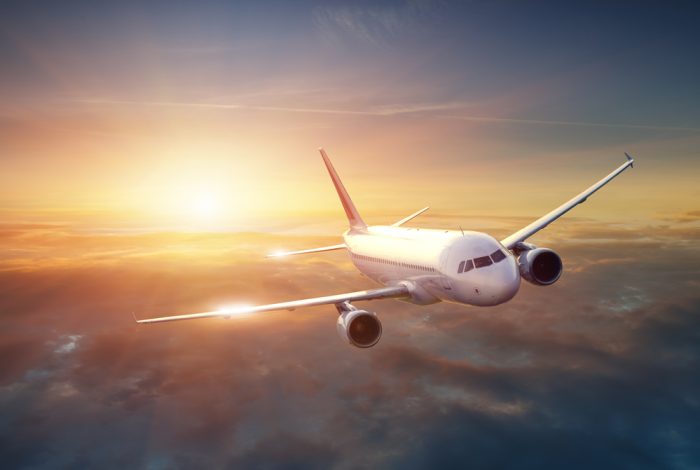 Once you know where and when you are going, it is really important to book your travel.  One of the most frustrating things about booking air travel is that prices fluctuate.  It used to be that the further out you booked your travel, the better price you would get.  While travel within the next two weeks still tends to be more expensive, that old rule is not really reliable.  That is why we prefer Priceline for booking flights; it does not eliminate the fluctuation in prices, but it does help you find the best prices available for the time you are booking. 
In addition to your flight, think about transportation to the airport and once you get to your destination.  Are you all leaving from the same place?  Instead of paying to park multiple cars, consider having everyone meet at one spot and hiring a limo to take you to the airport, starting the party off in style.  Once you get there, will your hotel pick you up, are cabs Uber & Lyft easily available, or will you need to rent a car?  Again, if many people in your party will be arriving at or near the same time, you may want to look into booking a limo ahead of time to make transportation from the airport to your hotel or house rental easier. 
Step 3: Lock Down Your Lodging- Hotel Version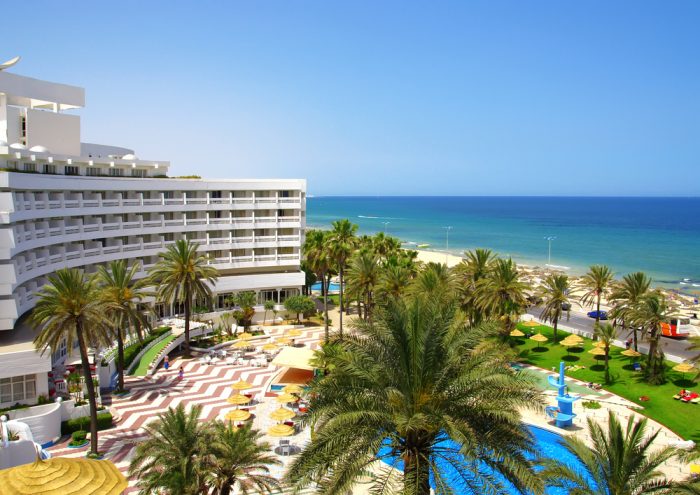 Where are you staying?  If you are heading to a resort area, chances are that you have tons of hotel options.  Look at the hotel reviews.  If they tell you how great it is for families, do yourself (and the other guests) a favor and skip that resort.  You are not looking for family friendly.  You are looking for party-friendly.  Look for hotels that cater to grown-ups.  Some hotels and resorts might even offer bachelor party specials, which is a great way to tell that they are party-friendly.
You want to lockdown your lodging, especially if you are traveling during a high-tourist season.  However, you also want to keep your options open, just in case you find something better.  The closer the trip gets, the better the deals you may be able to find on lodging.  That is why we use Travelocity to pick refundable rates for our hotels.  Yes, you will pay a few bucks more per night for a refundable rate, but generally refundable rates are only a tiny bit more expensive than non-refundable rates and they give you so much more flexibility. 
Step 4:  Lock Down Your Lodging- Rental House Version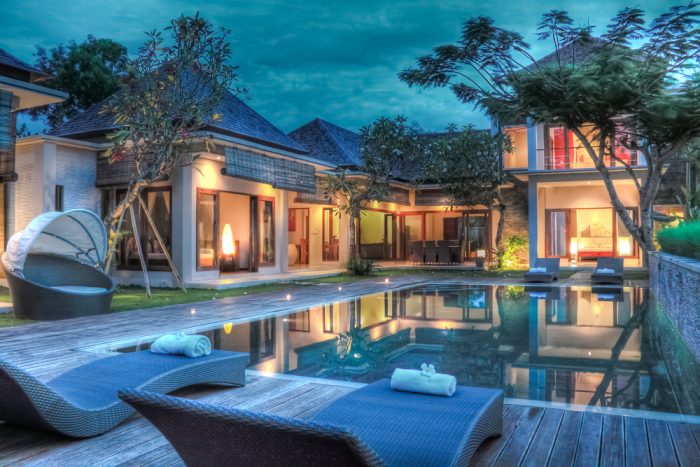 Did you decide a party house was the way to go?  We love this idea.  Generally, it lets you stay together in larger groups, is less expensive than a hotel, provides you with common spaces for partying, gives you more privacy, and allows you to be noisier without being inconsiderate to people sharing common walls or spaces.  Finding a rental house used to be difficult, but with services like Homeaway, Flipkey, and VRBO, finding rental houses is now really easy. 
If you can not find the perfect party house there, you can also check Airbnb.com (sign up with this link for $40 OFF your first reservation).  The final option would be to find a rental house on Craigslist, but make sure you read our article on that before doing so.
Things to look for in a rental house?  Thoroughly read the description and any user reviews.  You are heading there for a bachelor party, so be honest with yourself about it.  No matter how great a place looks, if it says no parties and you know that you and the boys will be getting really wild, it is not the place for you.  The last thing you want is to be kicked out of your lodging.  Check out the bed situation.  Just because a place says it sleeps 10 does not mean it sleeps 10 comfortably, but all of the websites will have a handing breakdown of just where people will be expected to sleep.  Also, check out its location on a map.  Thirty minutes outside of town may be in town for a commuter, but is not a great location if you are in town to party. 
Step 5: Travel Insurance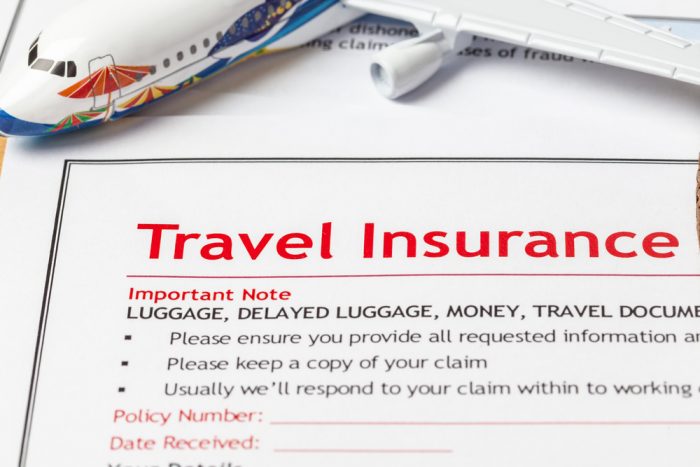 One thing to think about is trip insurance.  Airlines have gotten ridiculous about when they will refund the costs of tickets.  If flights are canceled due to bad weather, making the trip a bust, you may only be eligible to apply the costs of your ticket to a different flight or have the original flight rescheduled.  You may not be able to get refunds for hotel costs, activities that you have scheduled, or home rentals, even if circumstances mean that you cannot get to the party. For a bachelor party, where travel depends on everyone in the group being available, this scenario generally will not work. 
However, before you drop the dollars on trip insurance, we suggest you look through your wallet.  Chances are that you, or someone in your party, might have a credit card that already offers good travel insurance.  One of us has a credit card that provides travel insurance that covers anything purchased with the card.  A pretty inclusive policy, it covers weather, illness in travelers, and even offers a refund if a pet has an illness that is severe enough to require them to stay at the vet!  Why buy a policy if you already have a credit card that offers you that coverage, for free?
We recommend Travelex Travel Insurance as we have used them for countless trips and have even been fully reimbursed one for Hurricane Irma.  They have several different packages depending on the coverage you want, all based on the total cost of the trip, and all options are affordable.
Step 6: Reservations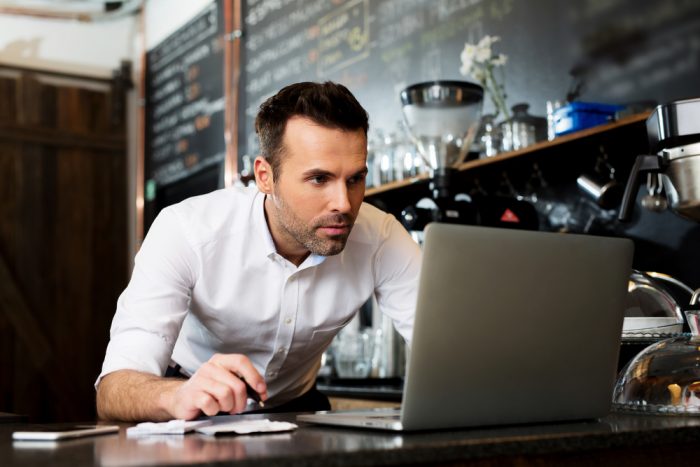 Depending on where you are heading and what plans you want to make, reservations might be critically important or they might be completely unnecessary.  For most bachelor parties, there are at least some activities that you want to book ahead.  The type of things you want to plan are: dinner reservations if you want to eat at any place requiring reservations.  Not sure?  Call ahead; oftentimes restaurants that do not usually make reservations will make them if your party is large enough.  Booking any adult entertainment?  If you are having a stripper come to your hotel/rental house, you want to book that ahead of time.  If you are heading out to a strip club, you may want to call ahead and book a bachelor party package.  The hottest nightclubs in major cities may allow you to make reservations for their VIP parties- these bottle packages not only get you good seating in the club, but can also ensure that you spend the night partying, not waiting in lines!  Planning any outdoor activities?  If you are going to need a guide, rental equipment, or to use any facilities that are in high-demand, then chances are that you can book those activities ahead of time. 
In this section, we like to think of planning anything that can make your trip run more smoothly.  Are you renting a house?  Use Instacart or a similar service to have your food and beverages delivered there, so you do not have to hit the grocery store. 
Following those steps is a great way to help your party-planning run smoothly.  However, there are a few other things you can do to make your destination bachelor party as easy as it gets. 
Step 7: Passports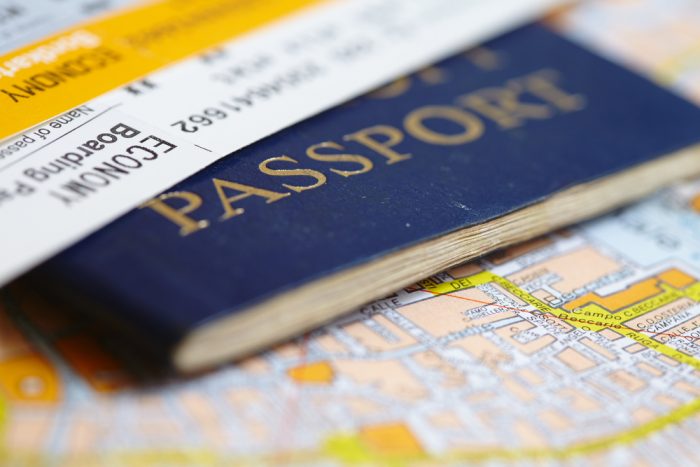 One of the biggest travel mistakes people can make has to do with their passports.  If you are even thinking about a destination bachelor party, send an email or a text, right now, to everyone on the guest list and tell them to check their passports.  If you have not traveled in a while, you may think it is valid, but it might be expired or set to expire before you travel.  Some of the guests may not have traveled outside of the country or may have done so before increased travel restrictions required passports for some nearby destinations.  So, make sure everyone has their passports.  If anyone needs a passport or to get a passport renewed, have them do it right now.  It can take a while to get passports back and expediting them is expensive and not a guaranteed process, especially for leisure travel! 
Step 8: Packing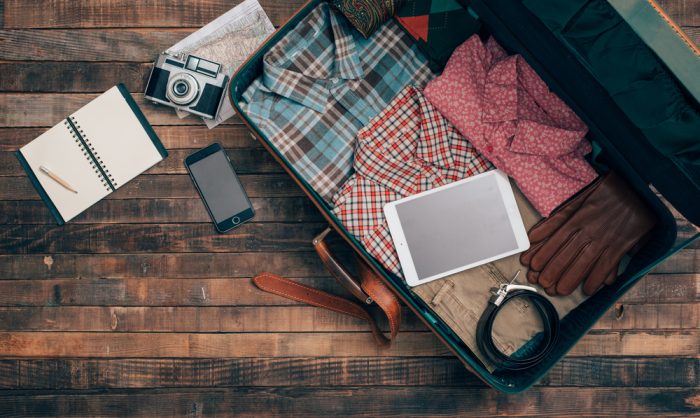 What do you plan to bring on the vacation?  The things you must pack really depend on where you are going.  Heading to a popular tourist destination in the U.S.?  Then you will probably be able to find anything you want, including your preferred brands, at the local stores.  Heading someplace less popular or outside of the country?  Then, you might not have the same luck.  Either way, we are big believers that it is probably easier to bring it than it is to buy it there.  Make sure you pack sunglasses, vitamins, and advil, wherever you go.   Beer coozies, themed t-shirts, party favors, and gifts for the party goers or for the bachelor are also things you are unlikely to find there.  Have a lot of stuff you need to bring?  Contact your destination ahead of time; you may be able to have it shipped directly there and waiting for you when you get there, instead of trying to pack it all and bring it with you!
Step 9: New Destinations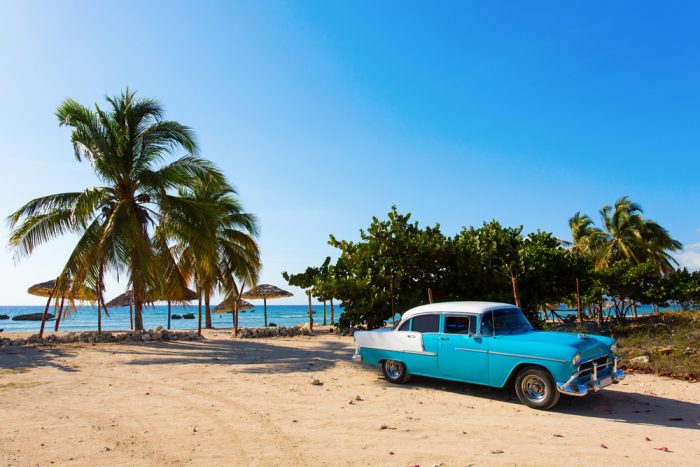 We are always getting asked about hot new bachelor party destinations for people that want to break out of the traditional destination party mold.  This is a really tricky question to tackle, because, if the destination is too-new it might not offer all of the amenities you want in a destination party. 
That said, our favorite "new" bachelor party destination is Cuba.  Travel to Cuba is nothing new, but it is still relatively new for Americans, because travel restrictions to Cuba were only lifted a couple of years ago.  Havana is pretty awesome and a great place to party.  You can also get there at incredibly affordable pricing.  From the Miami area there are tons of cruises, many of them offering an overnight in Havana, so you have two days to party and explore the city.  We love this option.
Another up-and-coming favorite is actually more retro than new.  We love Atlantic City.  Yes, yes, we know that it has a somewhat seedy reputation, and, we cannot deny that the reputation is somewhat well earned.  However, the Boardwalk is very nice, the beach is among one of the prettiest you will find in the northern section of the East Coast, and the casinos are great. 
Looking for a gambling destination, but nowhere near the East Coast or the West Coast?  Consider Biloxi, Mississippi.  This city has a number of gorgeous casinos, plenty of dining opportunities, and is within a short drive of some great Gulf of Mexico beaches.  It may not top your list of potential destinations, but give Biloxi a look and you will find it can easily meet all of your bachelor party needs!
Step 10:  We Can Help You Plan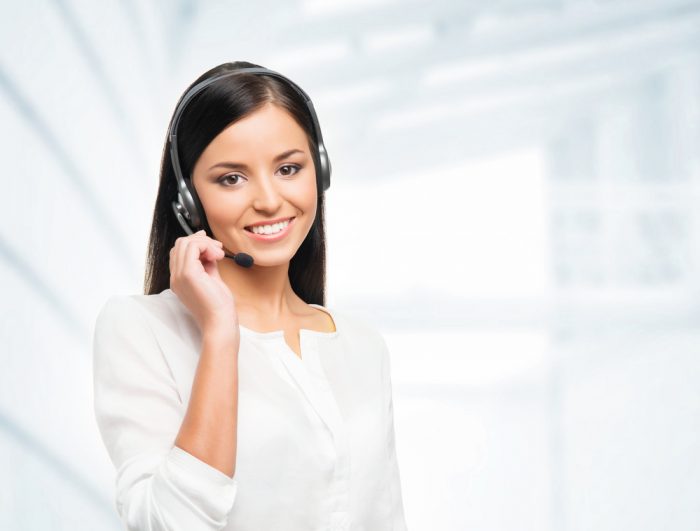 Hopefully this article has provided you with a great start on your bachelor party planning.  If you are feeling overwhelmed, or just like the convenience of having someone else do the legwork, we offer a full time travel service.  We can handle all of the booking for you.  Talk with one of our consultants and tell them where you want to go, what you want to do, and how much you want to spend, and we will work with your budget to create the best bachelor party possible.  We find and book flights, lodging (hotels and rental houses), transportation, and activities, making the process as seamless as possible.  We can also coordinate with multiple guests, which is what so many of the best men who work with us say is the most difficult part of the process.