Need a Passport for a Bachelor or Bachelorette Party?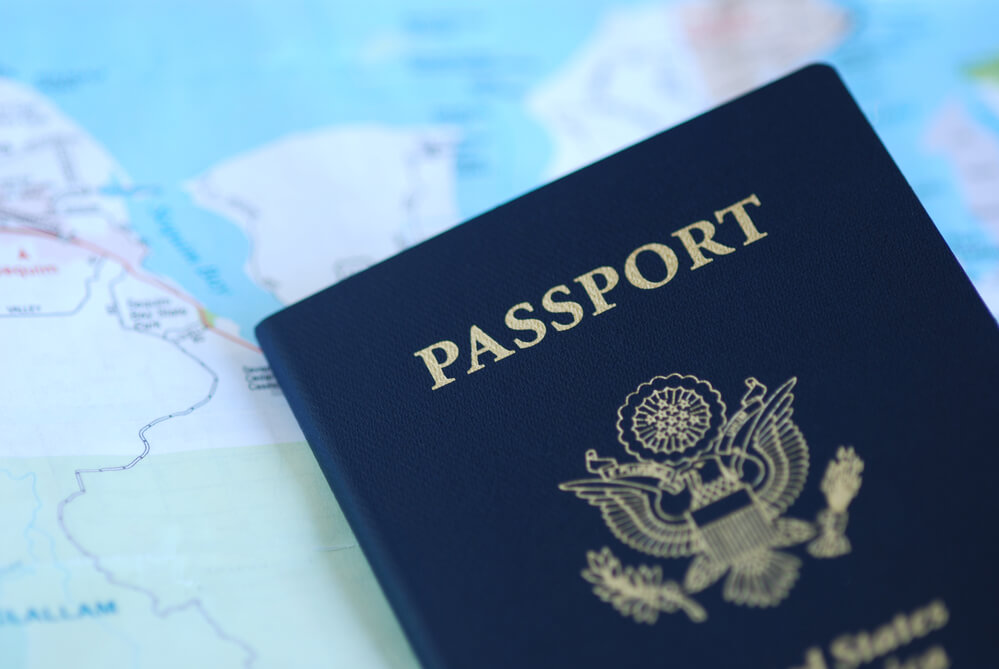 This post may contains references to products from one or more of our advertisers. We may receive compensation when you click on links to those products or services. Please also consider
donating to our website.
So you decided to take your bachelor or bachelorette party aboard.  This is a great choice as some of the most beautiful destinations such as Jaco, Costa Rica; Cancun, Mexico; Bermuda, and Panama, reside outside this country.  You booked your flights, locked down your hotel or rental property, and even started piling up some personal items to pack.  You then realized something very important, you do not have a passport, or your passport has expired.  Time is running out and you will obviously need this to leave and return to the United States, what can you do?
How to Get a Passport
If you are applying for a passport for the first time, the easiest way to do it is to setup an appointment with your local United States Post Office that offers passport services.  Please note this entire process will take about 4-6 weeks for regular service.  If you do not have that kind of time, you will need to pay for expedited service (see below).  Below is an easy step-by-step guide for getting your first passport.
 Fill Out the Passport Application
The first step is filling out form (DS-11 – application for U.S. Passport) which can be obtained from the U.S Department of State, but DO NOT SIGN IT.  You will have to sign it once you arrive at your appointment at the post office with a postal employee as your witness.
Gather Your Documents
Next step is putting together all the documents needed.  Birth certificate, social security card, and state photo identification card (license, citizenship card, etc.) are required for obtaining a passport.  We also advise you bring a few utility bills as well that have your home address on them (which hopefully matches your identification card).  Although they will most likely not be needed, it is still good to have them, just in case.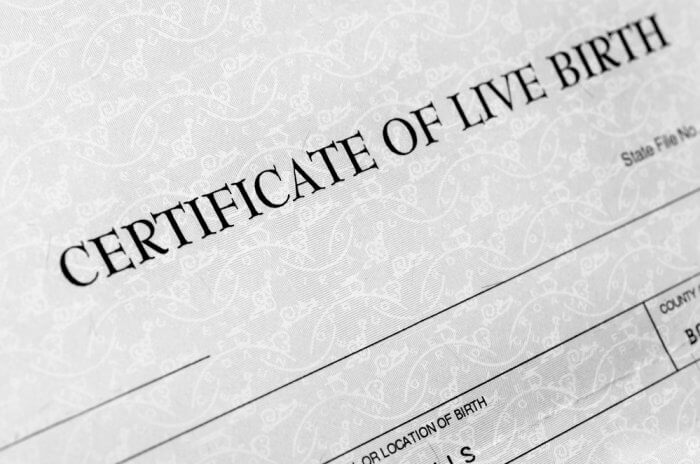 Get Your Passport Photo
Go to your local pharmacy or photo store and get a passport photo.  If you are a member of Costco, you can get your passport photo for $4.99 and they will develop the picture while you shop.  If you are not a Costco member, the second cheapest place we found to get a passport photo would be Fedex/Kinkos which offers the service for $11.99.  You can also have your photo taken at the post office for $15.00 if they offer this service.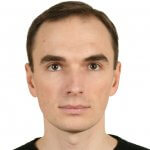 Calculate Total Cost
Before you arrive at the Post Office, make sure you have all the fees figured out, as it will make the process go much smoother.  Below are the fees required:
$25.00 for post office acceptance fee, which can be paid via credit card, debit card, or money order.
$15.00 for post office passport photo.  If you decided to purchase the photo elsewhere, this fee is not required.
$110.00 for the actual passport, which is paid to the "U.S. Department of State".  You must pay for this fee either with a personal check,  cashier's check, traveler's check or money order (which you can purchase at the post office for a small additional fee). 

The State Department does not accept credit card or debit cards as a form of payment for passports.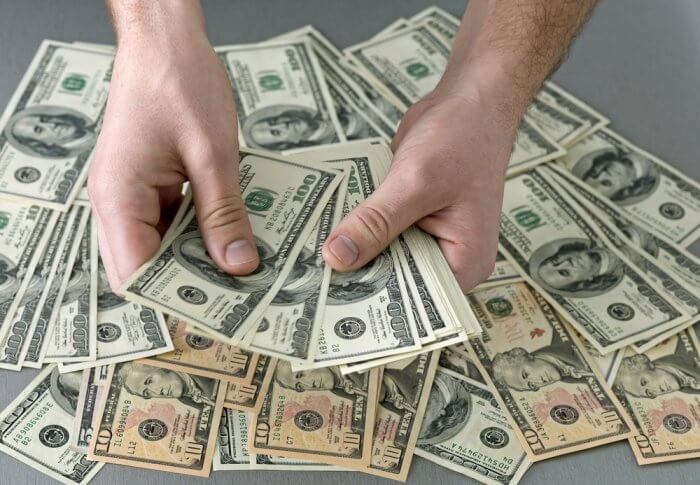 Schedule Appointment
Schedule an appointment at your local Post Office that offers passport services.  This is very important as you can not just show up and expect them to process your application.  You can book a passport appointment online for passport services which accommodates your schedule based on availability.  Once you have the appointment booked, you should arrive about 10-minutes earlier with your application, documentation, passport photo, and payment.  Remember do not sign the application or you will have to redo it.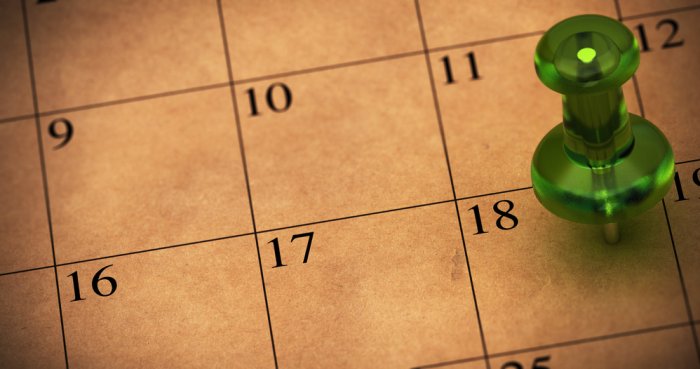 Track the Status
Once you have completed your appointment, the United States Postal Service will submit your application to the State Department for processing.  You will receive your passport via postal mail in 4-6 weeks, can track the status of your passport order online, and even see when it's schedule for delivery.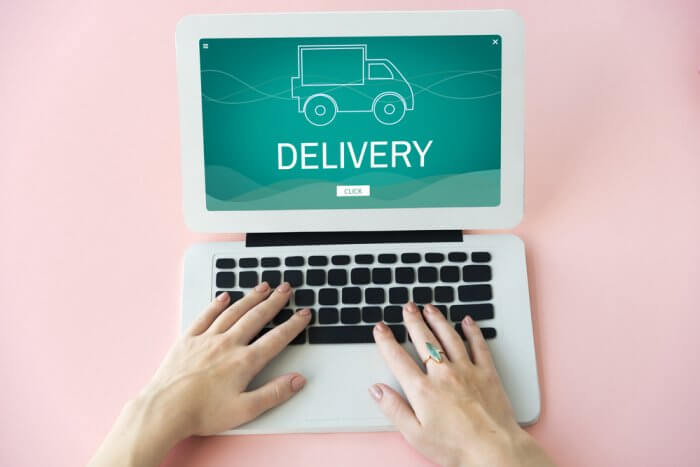 How to Renew a Passport
If you have to renew your passport instead of applying for a new one, your life just got a little easier.  A lot of the steps are what we already discussed above.  Assuming that you meet the following criteria, you can renew your passport through the mail:
Same current First and Last Name
Issued at 16 years of age or older
Passport is not Damaged, just basic wear and tear
You fill out the renewal form and include your expired passport with it.
If your name changed, you must include a certified copy of one of the following documents, which you will include in the package you mail out.  It will be returned to you in a separate shipment from your passport within a few weeks.
marriage certificate
divorce decree
court-ordered name change document
#1 The first thing you want to do is fill out Form DS-82, which is the passport renewal form.  Include a passport photo (you can  purchase one at a local pharmacy, photo store, or post office).
#2 You will then need to include a money order, traveler's check, personal check, or bank check for the total amount owed.  Fees are listed below:
Renewal Fees $110.00
Expedited Fee for Renewal $60.00
#3 Purchase a manila envelope large enough to hold your old passport, passport photo, renewal application, payment (no credit cards or cash) and name change documents (if necessary).
#4 Take the envelope to the Post Office and overnight it to the following address (with tracking available):
 (If you live in CA, FL, IL, MN, NY, or TX):
                National Passport Processing Center
                Post Office Box 640155
                Irving, TX 75064-0155
(If you live in any other state or Canada):
                National Passport Processing Center
                Post Office Box 90155
                Philadelphia, PA 19190-0155
For Expedited Service,  you need to send it here!
                National Passport Processing Center
                Post Office Box 90955
                Philadelphia, PA 19190-0955
How to Get a Passport Expedited
Whether you need a new passport or you are renewing an expiring passport, you can pay additional for expedited service.  The following options are available for expediting your passport:
U.S. Postal Service, which will take 2-3 weeks to receive (down from 4-6 weeks for basic service)
Expedited at Passport Agency, which will take 8-business days to complete
Appointment at Passport Agency, which will be same-day service (restrictions apply, see below)
Expedited Passport Service (if you can not get an appointment at a Passport Agency and need a passport in 1-2 days)
The cost for expediting your passport would be:
$110.00 standard passport fee
$15.00 U.S Postal Fee (if done at USPS location)
$60.00  Expedited Service Fee (applies to both USPS and Passport Agency)
$15.45 Overnight Delivery of Passport (only available to applicants residing in the U.S.)
If you are traveling within 2-weeks and you need a passport, you will need to make an appointment immediately at a passport agency.  You will be required to bring your passport application, birth certificate, license or citizenship card as photo identification, passport photo, passport fees which will include the expedited fee, and a copy of your flight itinerary or ticket to show you are traveling within 2-weeks.  Once you are finished with your appointment they will process your application immediately and your passport will be ready for same day pickup at the specific passport office where you scheduled your appointment.
If you are traveling in a few days and either need a new passport or a renewal, but you can not get an appointment at a passport agency, the only other option available is to use an expedited passport service.  Assuming you can either overnight them the documents required or drop them off in their office, they will have your passport ready for you the next business day.  This service does not come cheap as it will set you back around $399.00 for their service, but you are guaranteed to get your passport (which means you won't have to cancel on the bachelor or bachelorette party).  The one service we recommend for this and have used in the past with no issues is Fastport Passport.  They make the process very simple and deliver on time.
Additional Notes
If you decided to book a cruise for your big weekend getaway, as long as the cruise starts and ends in the United States, you do not need a passport.  However, if an emergency occurs while on your vacation (illness of you or relative, death of relative), you would not be able to get back into the United States, until the cruise arrives and you clear customs at the port.
Conclusion
After reading this article you should now be able to easily apply for a new passport (either standard or expedited), knowing all the documentation and fees provided.  If you already have a passport, you should now be able to renew it by mail assuming you meet the required criteria.  If you are in a rush to get a passport because you need it either in a few weeks or 24-hours, you now know the options available for expedited passport service. 
Once you have your passport, you can always purchase a neat passport cover to keep it from becoming damaged.  Also remember to store your passport in a safe place in your home or hotel.  It will be a very big problem if you lose this book when outside the country.
And of course ….. enjoy your bachelor or bachelorette party!
Have any stories about passport issues you want to share?  Leave them in our comments below or post to our forum.