Bachelorette Party Strippers (2023 Directory)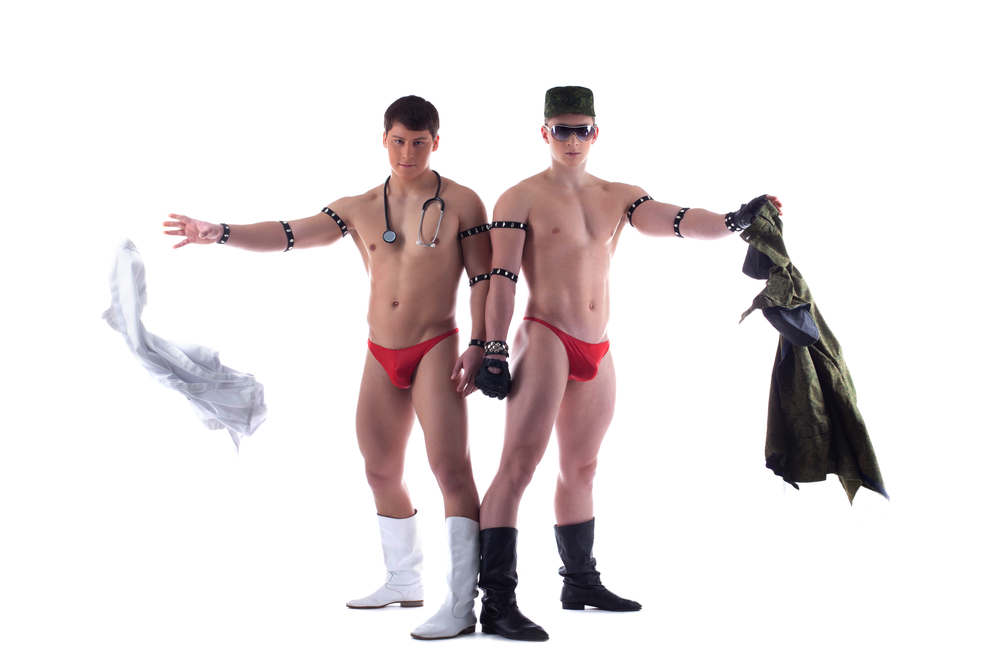 This post may contains references to products from one or more of our advertisers. We may receive compensation when you click on links to those products or services. Please also consider
donating to our website.
Is a male stripper part of your bachelorette party plans?  If so, you may wonder where to find reliable male strippers that will enhance the bachelorette party experience.  In this guide, we will share some of the best male strip clubs in the U.S., as well as stripper services in some of the most popular bachelorette party destination cities.  Whether you choose a club or a stripper service, let them know that you are planning a bachelorette party; many of them will have special packages that are designed to help create a party atmosphere and to help guests that might be a little shy, at first.     
Arizona
Scottsdale
Finding male strippers or a high-quality male review can sometimes be a challenge for bachelorette parties.  However, Scottsdale offers some great choices in beefcake, whether you want to have your party come to you or head out to a review.  Just keep in mind that, if you want to see a male review, you will probably have to take that short trip into Phoenix, proper.  
Offers male strippers that come to your bachelorette party location, but still put on a male-revue style show.  These shows focus as much on performance as they focus on appearance.  They pump up the energy, using choreography, humor, and large dash of sex appeal. They are also focused on letting you customize your entertainment experience.  You get to pick your "flavor" of stripper, choose whether you have one performer or multiple performers, and help set the theme of your party.  You can look through their performers to see some of the most requested dancers; if your requested dancer is not available, they will use your choices to help make sure you have the show of your dreams. 
833-687-2536
While this show is not a regular event, it is an awesome featured event that travels to the Scottsdale area.  If you have seen the movie, then you know what to expect from this authorized tribute show.  If you have not seen the movie, then think of high-caliber dancing, hard bodies, gorgeous faces, sex appeal, and a sense of humor.  These dancers do not take themselves too seriously, but they do take their jobs seriously, and they focus on providing a complete entertainment experience for bachelor parties.  Like most male revues, they are an audience-participation show, so expect to have your guest of honor on stage or otherwise participating in the performance process.
Cactus Jacks Bar and Grill
4747 East Elliot Road #2
Phoenix, AZ 85044
Looking to hire a gorgeous male stripper (or two, or three) for a private bachelorette party performance in Scottsdale?  Then Hunks and Babes might be the way to go for your bachelorette party experience.  This stripper service lets you really personalize the dancing experience so that you can plan the perfect bachelorette party.  In fact, they have a reputation for making great exotic dancer experiences for bachelorettes who are shy and who would not normally enjoy a male dancer.  On the other hand, the dancers may go full monty if that is what is requested.  The most important part is that you direct the show, so that all of your guests can have a sexy, fun, time without feeling uncomfortable.  They also offer last-minute bookings, so that you can plan adult entertainment for a bachelorette party, even if you forget to plan ahead!  Of course, if you want to ensure you get your choice of featured dancer, then you want to book your dancer in advance! 
708-691-7581
Colorado
Denver
The Mile High City may not be better known for beef than beefcake, but you can find plenty of high-quality bachelorette party entertainment in Denver, if you know where to look.  Just be prepared to think outside of the box, because Denver does not have the same type of male revues that you might find in other places.
They bill themselves as Denver's hottest male revue and it is hard to argue with that claim.  Not only are the dancers extremely attractive, with exactly the kinds of bodies that you would be happy to pay money to see in various states of undress, but they are also crazy talented.  You may think of pole-dancing as something for female strippers, but you will change your mind after seeing a show at Boyztown.  That said, Boyztown is a gay strip club.  You can expect guys in the audience and you can expect the experience to get a little boisterous.  That does not mean that you should hesitate to plan your party bachelorette party at Boyztown; they specialize in creating awesome party experiences and can coordinate a fabulous bachelorette party for you.  The only reason to skip it would be if you are not LGBTQ-friendly!
117 Broadway
Denver, CO
303-722-7373
BareAssets Denver Party Strippers
This stripper service offers two types of bachelorette party entertainment.  They offer a nightly show on Fridays and Saturdays at PT's Showclub, where you can enjoy bottle service and other club amenities for your bachelorette beefcake.  These Magic Mike nights offer two stages of hunks taking it off for the ladies in the audience.  The shows are done in a male revue style, with costumes, comedy, and entertainment.  They also offer an outcall service, where you can have your exotic entertainers come to your location.  You can plan a similar male revue type show or book one or two strippers for your bachelor party entertainment.   
1601 W Evans Ave
Denver, CO 80223
720-876-1000
Kentucky
Louisville
This Southern city is actually developing quite the reputation as a hot new bachelorette and bachelor party destination.  That is because, while it might have a sleepy Southern city façade, Louisville is actually a major party hotspot.  It has a small-town feel, but lots of people, which means plenty of places to party.  While the city does not have a permanent male revue, they actually have two touring male revues that appear pretty frequently, so you will want to check their sites to see if they are in town when your party is planned!
This intermittent male revue plays at the popular Headliners Music Hall, but is not there every weekend.  Instead, you can check them out for upcoming dates.  As its title suggests, this is a male revue that is not afraid to get a little extra spicy, so it might not be for the milder bachelorette party crowd.  If you and your girls can get a little nasty, though, this might be the male revue for you.  It is a two-hour, Las Vegas style show that combines great music, costuming, choreography, acrobatics, comedy, and a little bit of naughty in a show that is as much theater as it is raunch. 
This traveling male revue is a Magic Mike style male revue, featuring hard bodied chiseled hunks, lots of choreography, a dash of humor, and playful sexiness.  The perfect show for bachelorette parties and anytime that you want your overt sexiness tempered with a bit of tongue-in-cheek humor, it is well worth the price of admission if this show is playing when your bachelorette party is planned.  The big downside, of course, is that the show is not year round; instead, it plays irregularly at venues around town.  You can find out about upcoming shows at their website.
Is your bachelorette party planned for a weekend when no traveling male revues are in town?  Want something a little more intimate for your bachelorette party?  Then, consider hiring an exotic dancer from Omen Exotic Entertainers.  Featuring some of the hottest adult male performers in the area, this stripper service will send an adult entertainer to your venue.  Visit their website to peruse their available dancers or give them a call and let one of their customer service professionals help you pick the best entertainers for your party.
502-694-3020
New Jersey
This review is more than just male strippers; the dancers put on a Magic Mike style review with lights, choreography, and dancing.  They specialize in entertaining bachelorette parties and other large party groups.  In addition to the dancers, they have an emcee that injects comedy into the routine, live singers, and bachelorette-themed contests.
374 1st Street
Carlstadt, NJ 07072
609-225-9045
Top Hat Entertainers says that they represent New Jersey's top ten most requested male strippers.  We cannot independently verify this fact, but, from the pictures of their entertainers, we could certainly see how that could be true!  Their dancers come to you and can also provide entertainment in unusual environments like party buses and limos.
732-679-7844
201-951-9159
New York, NY
This agency can provide you with the entertainment you want for your bachelorette party.  While they provide a range of entertainment options, most of their business is bachelorette parties, and they can provide not only dancers, but costumes and themes to help liven up the party.  They come to you, working in hotels, private homes, and private rooms in clubs, bars, and restaurants. 
646-837-7688
Manhattan
Manhattan Men is a high-end male strip club located in New York City.  It also has locations in other cities in the U.S., and serves as an agency for those wishing to rent a male stripper for parties, so it is a one-stop-shop for bachelorette party entertainment.    
575 10th Ave.
New York, NY 10036
347-852-0157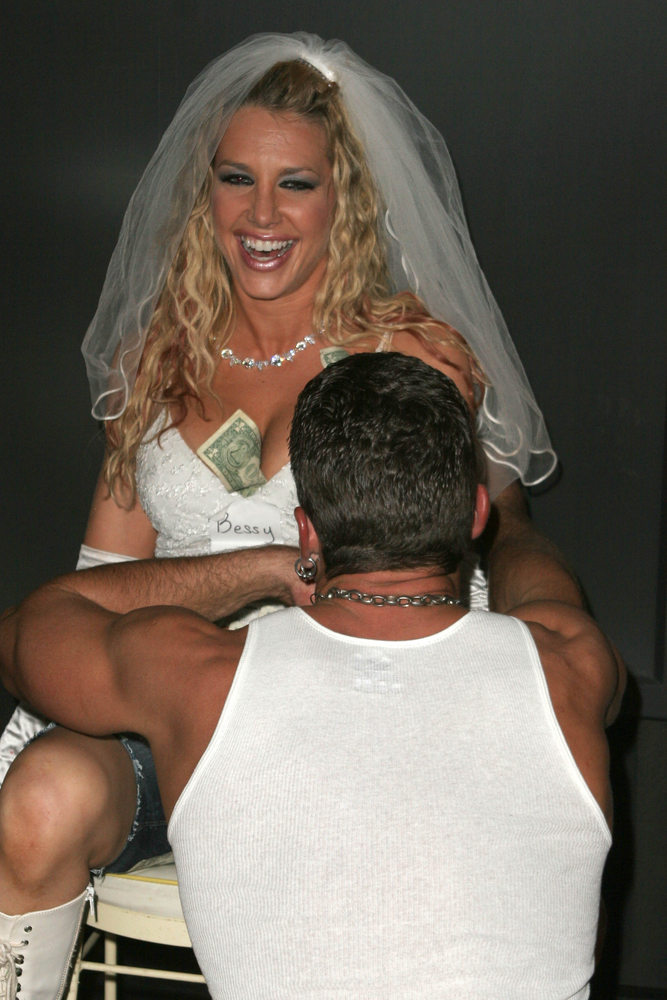 Florida
Miami
Founded by Playgirl Sexiest Man Alive and two-time winner of the USA Strip Off, Sean Michaels, Hot Party Strippers focuses on bringing the best in adult entertainment to your doorstep.  They know that stripping is not just about taking off your clothes; it is about providing a sexy, sensual, fun experience for the audience.  They can help you take a bachelorette party to the next level and are happy to work in a variety of locations.
786-343-5737
954-556-5700
This strip club offers shows Thursdays, Fridays, and Saturdays.  They offer bachelorette party attractions, and a rotating revue of male exotic dancers that perform in their clubs nationwide, as well as in traveling shows.
320 Lincoln Road
Miami Beach, FL 33139
Miami, FL 33133
305-433-7238
Orlando
This club, which operates in Haven Orlando, hosts a Magic Mike style review that was created by a former director and choreographer of Las Vegas's Chippendales production.  These dancers were even featured in Season 9 of America's Got Talent.
Haven Orlando
6651 S Semoran Blvd.
Orlando, FL 32822
407-347-5035
Hot Party Strippers
This agency works with dancers all across the United States, and is focused on helping bring out the joy in exotic dancing.  While all of their male exotic dancers are attractive, they are selected, not just on their looks, but on their ability to entertain and add something extra to your bachelorette party. 
407-401-8332
Fort Lauderdale
Fort Lauderdale may be the beefcake capital of the Gold Coast area of Florida, because if offers a wider variety of male revues than you will find in other locations.  This means that you can find something that is perfect for your party guests!  However, if you are planning a bachelorette party, you need to make sure and pay attention when booking your strip club.  Because Fort Lauderdale is a very LGBTQ friendly city, there are several gay male strip clubs in the area.  While they can be a ton of fun for a bachelorette party experience, there is no question that the experience is different than a strip club that is geared towards an audience of women!
LaBare has been doing Magic Mike style strip shows for decades before the iconic movies came out and they have perfected the bachelorette party experience.  If you are looking for hot-bodied men who give tongue-in-cheek performances that mix sex appeal, comedy, and drama, then LaBare might be the right choice for your bachelorette party. They specialize in the bachelorette party experience, and treat every bachelorette like the guest of honor in her own private party.
2750 E. Oakland Park Blvd.
Fort Lauderdale, FL 33306
954-564-1221
Offers a Las Vegas style strip show for bachelorette parties throughout the Broward County region, including Fort Lauderdale.  You can customize your show, by picking your private location and the number of dancers you want for your show.  You can also pick the type of dancer, costumes, etc.  Want more of a traditional revue?  You can also travel to a Hunk-o-Mania location in one of the nearby cities that feature their shows.   
305-433-7238
Key West
Florida Hard Bodies
A professional adult entertainment agency, which specializes in providing strippers and exotic dancers for your events.  Their website offers photos of the dancers they have servicing the entire state of Florida, and they focus on turning each performance into a party!
954-993-7874
Hot Party Strippers
Key West does not offer consistent male reviews, and, when it does have traveling reviews, they are aimed more at a gay male audience than a bachelorette audience.  Fortunately, Key West does have access to one of the country's most reliable bachelorette party male stripper services, Hot Party Strippers.  They will come to your hotel, house, or a private room in a bar or club, and provide you with the ultimate in adult bachelorette party entertainment. 
786-343-5737
954-556-5700
Tampa
As a major vacation destination, Tampa actually has a plethora of male reviews and male strippers for your bachelorette party entertainment.  You can choose from a few different types of experiences to match the type of bachelorette party you want to throw. 
Florida Thunder is a dedicated male review.  Operating a variety of different venues in Tampa, this show, which is often compared to Thunder from Down Under or Magic Mike, provides a true exotic dance entertainment experience for your bachelorette party.  The do some of the traditional themes and carry on a choreographed show.  Some of the costumes you may see on Florida Thunder dancers are cop outfits, delivery outfits, to help enact some "fantasy" scenarios.  They perform at wildly popular locations around Tampa, including: Hamburger Mary's, Whiskey North, Platformz, Dubai Nightclub, Latitudes, Loft Event Lounge, Lookers Nightclub, Mako's on the Rock, Dale 1891, Bikuri Lounge, Palace Grand, and Vue. 
813-784-3248
Hunk-O-Mania is one of the most popular male reviews in the country and the Tampa location provides the same high-quality adult entertainment that you will find at any of their shows.  They have a reputation for audience participation shows that make your party part of the show.  The strippers are gorgeous hard-bodied men who dance to amazing choreography and provide an entire erotic performance.  This is Las Vegas style show and plays at Green Gators Bar and Grill.   
800-681-0277
Tampa Male Strippers is perfect if you are looking for a more private bachelorette party experience.  Then consider hiring a dancer through Tampa Male Strippers.  Not only do they offer some of the best looking, hottest dancers in the area, but they also focus on an affordable entertainment experience.  They offer fully customizable entertainment experiences, ranging from PG to XXX, so you can make sure the bachelorette is comfortable and you can bring adult entertainment to even blushing brides.
800-640-4427
Panama City Beach
You might think that Panama City does not have any permanent male revues, but that is not correct.  Splash Bar Florida, one of the most fabulous gay bars on the Florida coast, is well known for its gorgeous line-up of male dancers.  However, there is a definite difference between the Magic Mike style male revue and the performances you can expect at Splash Bar Florida.  (However, they do offer Magic Mike nights on a seasonal basis).  Catering primarily to a male audience, it would be safe to classify these performances as more similar to what you might experience at a gentleman's club, but with male performers.  That is not to take anything away from them; you will still find plenty of gorgeous guys, stripping down to tiny bits of cloth, and quite happy to entertain you and your friends.  Just make sure and keep it classy if you are hitting the Splash Bar; while they are happy to help you host a bachelorette party, it is an openly gay club, it is not for anyone who has any type of issues with the LGBTQ community.   
6520 Thomas Dr.
Panama City Beach, FL
850-236-3450
Well, the name really says it all, doesn't it?  If you are looking for hot and ripped strippers to provide some raunchy adult entertainment for your bachelorette party, then considering hiring one (or more) of the entertainers from Hot N Ripped to come perform at your event.  This stripper service provides exotic male dancers for private party entertainment.  They are bachelorette party experts, and can help you plan the bachelorette party of your dreams, by offering various costumes, themes, and even performance styles.  They offer male revues, strip-o-grams, and even fully nude experiences, so you can really customize their performance to your party guests.
877-215-6423 
Massachusetts
Boston
This strip club chain has gained a nationwide following for providing sexy adult entertainment that straddles the line between naughty and sleazy, without ever crossing it.  The dancers are selected from some of the most attractive people in the adult entertainment industry, and they specialize in bachelorette parties and other special events, so that you can be sure the bachelorette will be the focus of your show.
110 Tremont Street
Boston, MA 02108
1-866-872-4865
Another favorite, this chain is known for its traveling Magic Mike type male reviews.  They are not always in Boston, which can make planning for a bachelorette party event slightly more difficult.  However, they offer multiple cabaret-style themed shows, which can make for a more entertaining experience.  In addition, they do book private parties, even when they do not have regularly scheduled shows in town. 
275 Tremont Street
Boston, MA 02116
617-861-4428
The Male Encounter Male Review
They bill themselves as the best destination for bachelorette parties in Boston and many of their patrons agree.  While almost all male reviews are focused on special occasion customers, this male review is focused even more on the party experience, giving customers a blend of private party and cabaret experience that is extremely well-suited to bachelorette parties.  Want to know if the dancers are hot?  We think they are, but you can visit their website to see their featured dancers yourself, so you know before you go. 
Yawkey Way
Boston, MA 02115
866-400-6253
Want the party to come to you?  This stripper service allows you to schedule your exotic adult entertainment at the location of your choice.  Probably best known for their customizable party options, this service starts at very affordable for the bachelorette-on-a-budget, but is also customizable enough to throw the kind of party that would make Hugh Hefner blush. 
866-840-6729
South Carolina
Myrtle Beach
Although Myrtle Beach does not have a year-round male review, it does have a touring review.  The men from Men in Motion perform frequently in Myrtle Beach and throughout North and South Carolina.  You can check their website to see if they have a show scheduled during your bachelorette party weekend.  In addition, they offer agency services so that you can schedule a private showing if they are not playing at a club. 
800-942-5007 
This South Carolina adult entertainment agency offers entertainers for every type of party.  They offer Magic Mike nights, male reviews, strip-o-grams, full nudes, toy parties, etc.  If you have something in mind that is not listed, they can work with you to create the bachelorette party of your dreams. 
877-215-6423
Charleston
This stripper agency offers pics and short bios to help you pick the entertainer you think will bring the most sizzle and fun to your bachelorette party plans! 
800-785-8192
Charleston does not have a dedicated male review.  However, it does have a regular touring male review, Men in Motion, which visits clubs in Charleston frequently.  Check their calendar for availability for your bachelorette party dates.  If they are not in town for your party, no problem; they also act as an agency and can book a dancer or dancers for your bachelorette party fun!  
800-942-5007 
Texas
Austin
This agency can help you find the perfect male exotic dancer for your bachelorette party entertainment.  You can pick a particular dancer of even schedule a private male revue; they have options to work with every budget and every type of party you could have in mind.
512-518-4990
This nationwide service was built by one of the biggest names in the adult entertainment scene, and the dancers you can hire through them are not only good looking, but great at entertainment.  You can trust them to put on a great show for you at your bachelorette party.
512-961-7809
Dallas
La Bare offers a Las Vegas style burlesque show in the heart of Dallas, Texas.  Not just strippers, their dancers are entertainers, and they specialize in putting together the perfect package to make your bachelorette party an absolute success.
2102 W Northwest Hwy
Dallas, TX 75220
214-696-8958
This well-known agency offers exotic entertainment for bachelorette parties throughout the Dallas area.  They are so confident that you will be pleased with their entertainers that they offer a full refund if you do not like the looks of the dancer who shows up at your door!
708-691-7581
Houston
Surprisingly, a city as large as Houston has few options when it comes to male stripper establishments.  You would expect the nation's fourth-largest city to offer more options.  However, if you get the opportunity to experience a bachelorette party at La Bare, you come to realize that perhaps the reason that they are the only male strip club in town is because they set a very high bar for any competitors who want to enter the field.  You can visit their website to see photos of all of their dancers.  When you do, you immediately realize that being the only game in town means that they get to be very picky about the dancers they feature in their club.  Even more than that, they are known for their atmosphere.  Every night is a party in La Bare, and they offer extremely affordable party packages that not only feature a night's entertainment, but also promise a keepsake signed photograph of the dancers for the honoree.
6234 Richmond Avenue, Suite 200
Houston, TX 77057
713-780-0930
Looking for a stripper service that can provide on-location male exotic dancers to anywhere in Houston or the surrounding area?  Look no further than Hunks & Babes.  This nationally known stripper service is focused on professionalism and customer service, promising that dancers will not only be experienced party entertainers, but also specifically trained to provide the ultimate bachelorette party experience.  Each exotic dancer has a bio you can preview before making your selection, which not only features photos, but also a Q&A section, so that you can be sure to pick the right entertainer for you and your group of friends.  If you have any special requests, let Hunks & Babes know ahead of time and they will do their best to accommodate you and create a custom experience for you and your friends.
877-707-5353
South Padre Island
People are often surprised that this spring break mecca, which attracts thousands of college students every year, does not offer the same type of adult entertainment options that you might find in other big party towns.  While is it true that South Padre does not have the same dedicated adult-themed clubs you might found in other major party towns, that does not mean that you cannot find quality exotic dancers on or near the island; you just have to know where to look!
Is a well-known national chain of exotic dancers, offering both male and female dancers for your party entertainment.  They are known for focusing on dancer hotness, so expect big chests, ripped abs, and butts and thighs you could bounce quarters off of (that might cost you extra).  This adult entertainer service does not stop with exotic dancers.  Looking for a nude waiter, strip-o-gram, or other adult themed entertainer?  Then Hot Party Strippers can probably hook you up.  You can book a single stripper for them or customize your own male revue.  One of their bachelorette party suggestions is bods-on-a-boat; they are happy to offer their services in almost any location you choose, including boats.
281-688-8787
Is known for its high quality exotic dancers.  Offering an array of adult entertainment professionals, there male dancers are some of the best in the business.  You can find some of them gracing the pages of Playgirl and Muscle and Fitness or touring with Chippendales or the genuine Magic Mike show when not performing to the delight of all types of parties as a Strippers for You entertainer.  They bring the party to you, which is great, so that you do not have to leave the island to get your bite of bachelorette beefcake.  You can find a dancer online, or you can call them to help plan the perfectly customized bachelorette party for your group. 
956-242-0032
Oregon
Oregon is a very interesting bachelorette party location, whether you live there or you are visiting.  If you have never visited before, you might not be completely prepared for the people of Oregon, a unique mix of redneck, hippie, and tech savvy folks that create an atmosphere that you might not find anywhere else.  This makes for some pretty interesting in Oregon, including adult-oriented venues.    
Portland
The Lumbersexuals is a male review with a real sense of humor.  It is not at a dedicated strip club, but is a regular featured show every Friday and Saturday at The Dirty nightclub in Portland.  The doors open up at 9pm, with the show beginning at 10pm.  The show is 21 and up and general admission is $8.  The say that the feature the hottest men in the Northwest.  The show offers a complete entertainment package.  The strippers are super-attractive, but a large part of the appeal of the show is that they create a whole entertainment experience, including comedy, feats of physical strength, and a whole lumbersexual theme.  They offer bachelorette packages.  Their celebration packages include a whole party experience, including: balloons, champagne, personalized cakes, and VIP service.  After you watch the show, head to Dirty and Spin nightclubs. 
35 NW 3rd Ave
Portland, OR 97209
503-227-1898
Muscle Men Male Review will bring the beefcake to your bachelorette party.  They have a reputation for a wide menu of strippers.  They not only have white strippers and brown-skinned strippers, but also Asian strippers.  In fact, they have some nationally-recognized strippers who travel around the country for performances.  Their strippers are known for being exceptionally hot, and also for being friendly and outgoing.  They work hard to create a party atmosphere and they work with choreographers to create shows that go beyond hot guys taking off their clothes! 
833-697-8747
California
Los Angeles
The Hollywood Men Male Strip Club
One of the main differences between male revues and female revues is that the predominantly female audiences at male revues want more than just strippers; they want a show.  At Hollywood Men Male Strip Club, you get a full choreographed show that they describe as tastefully provocative. 
6801 Hollywood Blvd.
Los Angeles, CA
818-845-6636
This agency works with some of the most attractive male dancers in the country, to provide strippers for bachelorette parties throughout the LA area.  They offer parties in 30 minute and 1 hour increments and offer one and two male stripper routines.
888-778-4305
San Diego
This agency provides male strippers for a variety of events.  If costumed strippers are your thing, they have dancers that work in fireman, police, cowboy, delivery man, waiter, doctor, businessman, and construction worker costumes.  They can even provide same-day services, for you last-minute planners!
800-640-4427
Known for their party vibe as much as for their attractive dancers, this agency really focuses on bringing the party to you.  In addition to six-pack abs and chiseled hard bodies, their male dancers will arrive to your bachelorette with themed games that can help loosen up nervous guests and get everyone into a party mood! 
760-333-0259
San Francisco
One of the cities lucky to have a Hunk-O-Mania male review, San Francisco knows how to throw a bachelorette party. This club is known, not just for its fine-looking male dancers, but also for helping throw a great bachelorette party.
447 Broadway
San Francisco, CA 94133
866-872-4865
This agency can help you find the perfect adult entertainer for your San Francisco bachelorette party.  With tons of pictures available on their website, you can pick an entertainer sure to make your bachelorette blush!
408-726-5578
Palm Springs
Palm Springs is rapidly becoming a favorite bachelorette destination.  It has long been known as a gay mecca in the desert, and the proliferation of male revues and similar shows that you may find in the city are often geared towards a male audience, rather than a female audience.  However, Palm Springs is known for its open and inviting atmosphere; even if a Palm Spring strip club is considered a gay club, you may have a great bachelorette party there.  If you are not sure, then we suggest you call and ask the club about it before booking your bachelorette party there. 
Is considered the most legendary nightclub in the Coachella Valley.  Top DJ's, VIP table service, and some amazing light shows and dance music make it a favorite destination for locals and tourists alike.  Their bachelorette party package makes bachelorettes part of the show, so expect an interactive, immersive experience.  You can also choose a VIP section for your party, which gives you some privacy, while also offering full access to all of the fun of the show!
611 S Palm Canyon Dr.
Palm Springs, CA 92264
760-325-2375
Thinking of planning a private party with an exotic dancer?  Then look to Spotlight Strippers to provide you with the male dancers that can bring your bachelorette party to life.  You can check out individual strippers on their website, and after you browse through the pictures and bios, you can choose the dancer you want for your party.  Their bachelorette party packages start with the entertainer texting or calling to let you know when they are on the way, entering (they can surprise the guest of honor), a performance that can match the theme of the costume if you want, and an interactive performance with the guest of honor and party attendees.
424-333-2050
Nevada
Las Vegas
This traveling review shows up at different clubs throughout Las Vegas and offers one of the most full-contact bachelorette party packages in the nation.
702-932-8625
Probably the best-known adult male entertainers in the country, the dancers at Chippendales have been entertaining women for decades.  They are considered the best male review in Las Vegas and set the standard for reviews. 
Rio All Suites Hotel and Casino
3700 W. Flamingo Rd
Las Vegas, NV 89103
702-777-7776 (parties of 5 or less)
702-382-9347 (parties of 6 or more)
This agency can provide male strippers for your bachelorette party.  The entertainers will come to your room, house, or a private room in a bar or a club.  This agency does not have a set rate, but works with dancers who provide their own rates and own set times, so that you can pick a fully customized bachelorette party experience.
702-900-2143
Tennessee
Nashville
Music City Male Strippers- Nashville's most popular in-home male strip agency, Music city Male Strippers can also be considered its most popular male strippers, since there are no male reviews in Nashville.  This agency specializes in providing fun and personable male strippers for your bachelor party entertainment. 
615-696-9386
Nashville Strippers– This nationwide stripper service provides male strippers for parties and events in Nashville.  Founded by an adult entertainment industry expert, the strippers from Nashville Strippers are not only good looking, but are also great at helping create a party atmosphere. 
615-988-8116
Illinois

Chicago
Voted the best live male review in Chicago for three years in a row, Bad Boys Live prides itself on providing the ultimate in bachelorette party entertainment.
215 W Ontario St.
Chicago, IL 60654
773-216-3213
The Chicago branch of this national male revue strip club chain delivers the same consistent hard-bodied, raunchy entertainment that you will find at any of the Hunk-O-Mania outlets. 
226 W Ontario St.
Chicago, IL 60654
866-872-4865
This club bills itself as a high-end male strip club and focuses on providing bachelorette party packages that are just the right combination of titillating and tasteful.
2200 N Ashland Ave.
Chicago, IL 60614
312-985-7759
Looking for an agency that can hook you up with the best in bachelorette party entertainment?  Look no further than Exotic Chicago Strippers.  You can check out their strippers' photos and bios online and then book the stripper or strippers you want for your bachelorette party experience.
773-524-6000
Washington, D.C.
Looking for a male review in Washington, D.C.?  Well, you are going to have to look pretty hard, because Washington does not have a permanent male review.  Despite being one of the nation's most popular tourist destinations and its most high-powered city, there is no party parity in the nation's capital.  However, have no fear, that does not mean that you cannot find a male review in the city.  It just means you have to schedule wisely.  The Men in Motion Male Review is a traveling act, which performs at various venues across the East Coast.  It has recently added Washington D.C. as a destination city.  To see when Men in Motion will be in D.C., you can check their calendar for performance dates.  They offer bachelorette and birthday girl packages, and specialize in hosting parties.  Not scheduled for the same time as your bachelorette party?  No problem.  You may find revues in nearby cities, like Rockville, MD; and hiring a party bus to travel back and forth to the review can just enhance your party experience.  Of course, you can also hire the Men in Motion dancers for a private party.
1-800-942-5007
Looking to hire strippers to come to your DC area bachelorette party?  Look no further than La Fantasy Entertainment, an outcall service that provides erotic entertainment in private locations around the DC area.  La Fantasy Entertainment goes beyond the goal of providing good looking dancers for your private party; they know how to ensure a sexy show that manages to be provocative and exciting without crossing the line into trashy.  In fact, the shows are so sexy that many couples like to book a male and a female entertainer for joint bachelor and bachelorette parties!
202-262-1727
Louisiana
New Orleans
Have you ever heard that no one does naughty quite like New Orleans?  Well, it is true.  From its start as the Storyland Red Light District, New Orleans has been perfecting the art of selling sex, and they do it right.  We love Hunk Oasis because it is not just another strip joint.  The men are stunningly gorgeous, but you can find that at almost any strip club.  They are also sexy.  That may seem like a given at a male review, but if you have ever been to watch exotic dancers who seemed to just be going through the motions, then you understand how important that factor can be.  At Hunk Oasis, they sell the entire experience.  It is not just the quality of their entertainers, either.  The décor is lush and comfortable, inviting you to sit back and relax and enjoy the show.  They also offer some fantastic party packages and their Bourbon Street location puts you right in the middle of the French Quarter action. 
226 Bourbon Street
New Orleans, LA 70130
504-329-8779
Looking for a tried-and-true bachelorette party entertainment experience?  Then Hunk-O-Mania may be your best bet in New Orleans.  This nationwide chain is known for hiring some of the best looking and best dancers in the adult entertainment industry.  They have also perfected the art of the bachelorette party.  Your experience may not be as unique as if you went with one of New Orleans' homegrown clubs, but, if you are coming in from out of town and want to know what type of show you will see, then Hunk-O-Mania may be the choice for you.  They also have a rent-a-hunk service if you want to hire a dancer or two for a private show at a location of your choice.  Their bachelorette party package pricing is competitive.  However, if you want to see a show, keep in mind that, at this time, they only offer Friday and Saturday shows at their New Orleans location.
801 Bourbon Street
New Orleans, LA 70116
866-872-4865
Looking for a private adult party experience?  Then consider the hot male dancers at Strippers 101.  They offer a gallery of entertainers, and, unlike some services, have you pick from your top few choices to ensure that they entertainer you get is one that you want to see get mostly naked.   One of the few services that offers the option of fully nude entertainment, they also specialize in making adult entertainment comfortable and enjoyable for party guests, so they will provide you with party planning tips to make the guest of honor comfortable.  They will come to public places, such as bars and nightclub, but you must have a private party room available.
504-265-1177
Georgia
Atlanta
Want to make sure your bachelorette party has some chocolate flavor?  Then check out Black Diamond Male Review, a male review that features some of Atlanta's most attractive black male strippers.  Of course, this traveling revue is not available every weekend, so you will want to check their website and plan accordingly.  If you cannot see them in Atlanta, you may want to look for shows in other popular destinations.  This show is more than just a strip club performance.  It is a highly choreographed entertainment experience, which is perfect for a bachelorette party.
85 Peachtree PL NW
Atlanta, GA 30309
800-561-1766
This chain calls itself the ultimate ladies night out, and many of their fans agree.  What separates Hunk-O-Mania from many other strip club establishments is their emphasis on providing a total entertainment experience, which makes them a great alternative, especially if the bachelorette or any of the members of the party are a little reluctant to enjoy adult entertainment.  The show is a two-hour experience featuring choreographed dancing, acrobatics, some comedy, a little bit of romance, and, of course, some hard-bodied strippers!  One thing that makes it great for bachelorette parties is that, with a party of five, bachelorettes get in free.  (So do birthday girls).  You can contact the club if you want to make special bachelorette party arrangements.  In addition, if you cannot make it to one of their shows, you can contact them for their rent-a-hunk service, which sends strippers for private parties.
1100 Crescent Ave NE
Atlanta, GA 30309
917-817-9006
Looking for a club that is a little different from the super-polished atmosphere of many of today's male reviews?  Then Savage Men might be the perfect place for you!  Savage Men bills itself as an all-in-one bachelorette party destination.  Instead of emulating other male reviews, they looked at high-end female strip clubs and decided to offer the same type of amenities in a club geared towards the ladies.  The result?  A Circ themed strip club with all of the drama and entertainment of a Magic Mike type review, but in a very theatric environment.  Their shows offer a little something for everyone.  Of course, the dancing and the muscular hard bodied dancers are a draw, but they try to offer a more interactive experience.  The emcee uses comedy to help engage the crowd, and, if you are the bachelorette, you should be prepared to play some bachelorette themed games.  The result is an erotic adult experiences that is just naughty enough to be perfect for a bachelorette party, but still manages to have an almost wholesome appeal.  
2140 Faulkner Rd. NE
Atlanta, GA 30324
888-5-SAVAGE
Because Atlanta offers more variety than most cities do in terms of male reviews, and their male reviews are known for being very bachelorette-party friendly, that is the way that most Atlanta bachelorette parties go if they want a little beefcake.  However, sometimes you just want to party with your friends, not big groups of people.  Have no fear, Topshelf Entertainment has you covered!  Go online and look through their album of Atlanta Male Strippers, so you can pick the entertainer you want at your party.  They have a "no bait and switch" policy; this means that the dancer you pick is the dancer that appears at your party.  They also do not have a minimum tipping policy and guarantee that dancers will be on time.  They offer a wide variety of entertainment options, including one dancer, two dancers, complete male reviews, boxer brief shows, and g-string shows. 
404-934-3384
Savannah
Savannah is one of today's hottest bachelorette party destinations.  It has almost everything you could want for the ultimate last fling.  However, it does not have a permanent male revue, which makes some bachelorettes cross it off their list.  That would be a big mistake; there is plenty of beefcake to find in Savannah, you just have to spend a little effort on it. 
This national chain of exotic strippers is well-known for providing awesome bachelorette party entertainment.  You can visit their website to book a dancer for your bachelorette party.  The guys on their website are very attractive, but right now they are all in one flavor.  Their dancers will provide everything that they need to put on a bachelorette party show, including costumes and music.  The standard show includes the dancer focusing primarily on the bachelorette, but then also bringing the guests into the show.  The shows are an audience participating experience, and the dancers get down to their thongs.  The dancers can also do a fully nude show, if that is your preference; that costs extra and you can arrange it beforehand or once the dancer arrives.  Fully nude shows can make some of your less outgoing guests feel a little uncomfortable, so they suggest starting with a standard show if you are new to the bachelorette party planning experience.  You can also add additional strippers to increase the show, including lap dances for everyone.  If you want tall, dark, and handsome, you may need to look for other services. 
708-691-7581
One of the more popular traveling male reviews, Men in Motion does not have a permanent Savannah location, but does have tours that come to the Savannah area.  They schedule months in advance, so you can check their calendar to see if they have a show when you are planning your bachelorette party.  Men in Motion offers a very Magic Mike style show.   No worries if there is no show available; they also have a variety of private dancers that you can book for a bachelorette party.
800-942-5007
Washington
Seattle
Seattle may be one of the country's most fascinating cities, but it does not offer the same adult entertainment options as some of the other popular cities in the U.S.  Do not despair; while your bachelorette adult entertainment options may be limited in Seattle, they are not non-existent.  The city does offer one dedicated male review, several outcall male dancer services, and the Seattle suburbs host a well-known traveling review.  While you may have to think outside of the box to find the perfect bachelorette male dancer experience in Seattle, you can make beefcake part of your Seattle bachelorette!
Specializing in erotic entertainment for adults in Seattle, Omen Exotic Entertainers has simplified the party process.  You can literally order adult entertainment online, in a process that they describe as being as simple as placing a reservation at a restaurant.  They suggest booking for parties from 1 to 3 weeks in advance, but you can contact their reservation number to make even last-minute plans.  They have a great FAQ that explains how their strippers should be booked and the tipping policy.  The tipping policy is important because their booking prices are lower than for many parties, but tipping plays an important role in their parties.  This is not necessarily a negative; the tipping process can add something to the games and dances, but you want to make sure that you are prepared ahead of time.  What the party will entail depends a lot on the individual dancer; some dancers will do full nudity and will permit some touching.  You are asked to choose several dancers to ensure that the entertainer who arrives meets your specifications; Omen cannot guarantee a specific entertainer, but will try to meet your requests. 
425-458-6116
While Seattle may not have a plethora of dedicated male reviews, that does not mean that you cannot find a high-quality male review in Washington.  Hunks On Tour All Male Review is a high-energy performance.  It features choreographed routines where the performers dance, sing, and strip in a high energy environment.  They tour at hotels, clubs, and other venues.  You can check their website for upcoming tour dates to schedule a bachelorette party around their visits to the Seattle area; their next two Seattle area dates are in October. 
The only dedicated all-male review in Seattle, Seattle Stallions has become a weekend favorite for all types of ladies' nights. Check out their party packages to see their pre-set party package rates, which have been tested for success for bachelorette parties and similar events.  Looking for something more customized? No problem; contact the club and they are happy to work with you to schedule a customized event. Want to preview your party experience?  Visit their website to check out their featured dancers and get a taste of what they offer at their male review.  In our opinion, their dancers have the hard bodies you expect from a male review, but are more classically handsome and not as "pretty" as some of the dancers you see featured in male reviews.  Right now, the club is running a 25th anniversary special that lets you buy admission or 5 for just $25, making it a really inexpensive entertainment option for a bachelorette party!  Regularly open Friday and Saturday nights, from 8PM to 2:30AM, you can rent the club for private entertainment other nights of the week, which makes it a great option if you want a private bachelorette party experience, but in a club setting. 
8517 15th Ave NW, Seattle, WA 98117
206-789-8888
Oklahoma
Located smack-dab in the middle of the Bible belt, you might guess that finding adult entertainment in Oklahoma is a challenge.  That is both true and false.  The state offers the same liberal smattering of strip clubs featuring female dancers, but it is more difficult to find clubs featuring male dancers, regardless of whether those clubs cater to a male or female audience.  Oklahoma City does host a number of traveling male reviews, but they are not always available and there may not be one in town at the same time as your planned party.  However, despite the lack of nearby male reviews, you can find high-quality male erotic dancers in Oklahoma; you just might need to book a private party or hire a private dancer for your party.
Oklahoma City
An Oklahoma City-based adult entertainment service, Arouse Entertainment offers male and female strippers for bachelorette parties, bachelor parties, birthdays, divorce parties, office parties, and other special events.  They travel to locations throughout Oklahoma City and to nearby destinations like Norman, Edmond, Yukon, Midwest City, Shawnee, Enid, Stillwater, Ardmore, Tulsa, and Wichita (Kansas).  Their party prices start at $149 and you can see a selection of their strippers online at their website. 
405-819-0272
Breathtakers Entertainment Inc.
An adult entertainment company featuring both male and female dancers, Breathtakers provides entertainment for the Oklahoma City, Tulsa, Broken Arrow, Stillwater, Norman, and Shawnee areas.  Part of a larger network of adult entertainers, Breathtakers provides males strippers primarily on Friday and Saturday nights.  While they handle pre booked events, they can also provide entertainers for last minute events.  Though they do not have a male review that is consistently in town, they work with some of the local bars in the Oklahoma City area and have noted that a bar called Mangoes has a private dance area that is perfect for hosting bachelorette parties.  In fact, they are happy to provide private shows at bars or clubs throughout their performance area, as long as the manager has approved the show. 
303-317-5687
Canada
Montreal
Montreal does not have a dedicated male review or a male strip club that caters strictly to women.  However, that does not mean that you cannot find male exotic dancers in Montreal.  You just have to keep your eyes open for a traveling male review or hire dancers to bring the bachelorette party to you. 
Boys Night Out Montreal focuses on bringing a naughty adult-themed party experience to you.  You provide the location.  If you do not have music or speakers, they can bring them to you (which is great if you are traveling to Montreal for your party).  They offer a variety of different shows.  The one-man show starts at $300, features a single male dancer, has 1 hour of dancing, a show that features the bachelorette, body shots, whipped cream, and lap dances for everyone in the group.  The Jack and Jill show features male and female dancers performing an erotic routine together, as well as everything else you get in a one-man show.  The two-man show features to two male entertainers.  The create your own fantasy show goes beyond the traditional strip show.  The dancer shows up in costume and role plays for the show.  Choose from cops, firefighters, cowboys, construction workers, pilots, sailors, doctors, businessmen, army sergeants, and more. 
You can also hire a fantasy duo.
1-888-803-1017
The Stock Bar is a gay strip club that can be pretty inviting for women and welcomes bachelorettes.  In fact, they even have a ladies' night on Wednesdays.  They offer full-nudity and a relatively raunchy experience.  How raunchy?  Well, there is full nudity just on their website, if that gives you any idea what kind of experience to expect.  They
1171 St. Catherine St. E.
Montreal, QC H2L 2G8
514-842-1336
Conclusion
Finding the right entertainment for a bachelorette party can be an intimidating endeavor.  While our strip club and stripper service directory is not a complete directory of all of the adult entertainment in our included cities, we hope it provides you with a good starting point for making your plans.  If you have more questions, we suggest you visit our handy forums, where you can ask questions of other party planners or locals to the cities you plan to visit.