Plan an Epic Bachelor Party in Nashville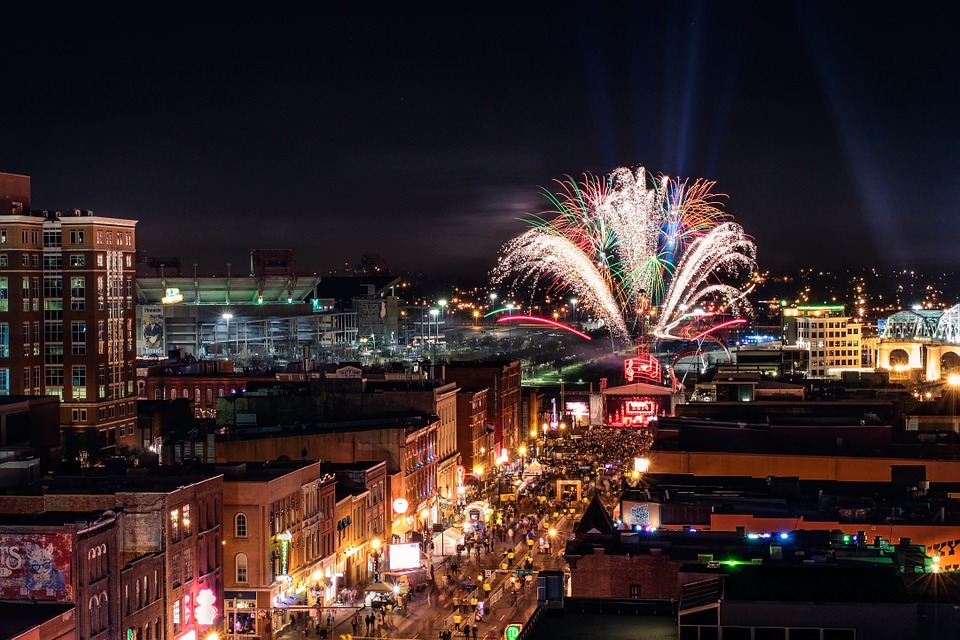 This post may contains references to products from one or more of our advertisers. We may receive compensation when you click on links to those products or services. Please also consider
donating to our website.
Introduction
If you're planning a Nashville bachelor party, this guide can help you get started because there's plenty to see and do. If you're from Nashville, you already know its swinging reputation as "Music City, USA," but even if you're a lifelong resident, you may not be aware of all of the different and exciting opportunities that are available for a Nashville bachelor party.
The capital of Tennessee, Nashville is also home to the Country Music Hall of Fame, the largest popular music museum in the world, the Country Music Awards, Opryland, the famous Broadway Honky-Tonk Row as well as countless daytime activities and a sizzling nightlife scene along the downtown corridors that will guarantee you and your buddies a great bachelor party.
In addition, Nashville features a mini-Vegas strip, live bands playing all day and night and the city's unpretentious edge means you'll get a very warm southern welcome. Moreover, Nashville is situated smack-dab in the middle of the United States. Its central location means that chances are good that you live within driving distance since fully half of the U.S. population lives within 600 miles, or about a day's drive.
More to the point, Nashville is also the number one destination for bachelorette parties in the U.S., meaning that there are always groups of party-minded ladies around every weekend. This guide will explain how to get to Nashville, some of the exciting things to include in your bachelor party, and some great nightlife ideas for Nashville bachelor parties.
In addition, this guide describes some "must-visit" eateries that are Nashville landmarks as well as some of the "extracurricular" activities that are available and bachelor party-friendly places to stay. Finally, we describe what you should bring to your Nashville bachelor party and a sample itinerary to guide your planning.
How To Get There
One of the things that has made Nashville an increasingly popular tourist destination over the years is its geographic location. Because of its centralized location, around 50% of the US population lives within 600 miles, or about a day's drive, of Nashville. In addition, Nashville is one of those rare American cities where three major interstate highways intersect, with I-65 connecting Nashville to Birmingham, Montgomery and Mobile to the south and Louisville, Indianapolis and Chicago to the north. Likewise, I-40 runs east and west and connects Nashville to Asheville, Knoxville, Memphis, Little Rock and even Oklahoma City and St. Louis, Chattanooga and Atlanta and linked by I-24. If you live too far away to drive or prefer to fly, you're also in luck because Nashville has a modern international airport as described below.
Airport
Nashville International Airport (airport code: BNA) is located at One Terminal Drive Suite 501 in Nashville and can be reached at (615) 275-1675 or by visiting their website. Besides rental cars, taxis, shuttles and ride-sharing services such as Lyft, Enterprise CarShare and Uber, visitors to Nashville can also take advantage of a inexpensive and convenient way to travel to and from the airport and downtown Nashville including Music City. The Nashville's Metropolitan Transit Authority (MTA) offers bus rides from the airport to downtown Nashville and return on the 18 Airport/Elm Hill Pike for only $1.60 each way. You can find scheduling and pickup location information at the MTA's website or by calling 615-862-5950.  If you have a large group with deeper pockets your best bet is to book a limo or even a party bus that will meet your group at the airport and load all your luggage.
Getting Around
Nashville provides a diesel hybrid Downtown Circulator service that gives free rides to dozens of destinations in downtown Nashville and the Gulch. The Gulch is a progressive community in the middle of Nashville that offers a wide array of day and nighttime activities, including great places to eat, bar hop, and enjoy the hottest honky-tonk music in the area. The Gulch also offers late-evening shopping for those last-minute items you forgot or for souvenirs for the folks back home who are missing out on all the fun.
The Downtown Circulator's Green Circuit takes visitors between the Gulch and Riverfront Station while the Blue Circuit operates south to north for main destinations between the Bicentennial Mall and Schermerhorn Symphony Center (these include Bridgestone Arena, Ryman Auditorium, Farmers' Market, Country Music Hall of Fame, Tennessee Performing Arts Center, First Tennessee Park, Historic Second Avenue, the Frist Center for the Visual Arts, Gulch bars and restaurants, downtown hotels as well as various downtown attractions and landmarks). Finally, visitors and locals traveling to destinations between Riverfront Station and the Richard H. Fulton Complex can ride on the Purple Circuit.
If you want to get around to all the areas of Nashville and experience the different bars, restaurants, and activities, we recommend renting a party bus.  You can reserve a bus that holds anywhere from  8-20 people and make stops all around town.  Make sure you get one with a bathroom, so you can use it for pit stops, powder your nose (if you are into that), or take down a bachelorette.
Things To Do
Daytime Activity Ideas
Now that you and your friends have made your way to the city, checked in at your comfortable lodgings and learned your way around the city, the next step involves planning some exciting daytime activities for your Nashville bachelor party. The following ideas are literally just the tip of the imagination iceberg and Nashville has something for everyone.
Corsair Distillery (featuring "Booze for Badasses") is a perfect daytime activity for bachelor parties because the tour is interesting (visitors can still see the original still used in this operation) and the samples are free flowing. This distillery features a line of award-wining alcoholic beverages including liqueurs and high quality craft beers in their "Brewstillery." Some of the activities that are included in Corsair Distillery tours include tastings of the full Corsair spirits lineup, craft cocktail flights and rare distiller selected single-barrel bottling.
What better way to spend the afternoon following a morning getting pumped up at the Brewstillery than sailing through the air at Adventureworks Zipline Forest at Fontanel? Adventureworks Zipline is located 4129 Whites Creek Pike, Whites Creek, Tennessee 37189 and can be reached at 615-297-2250. This exciting experience is available year-round (Monday through Saturday 9:30 a.m. to noon and 2:30 p.m. to 5:00 p.m.; Sundays at noon, 2:30 p.m. and 5:30 p.m.) and features an all-inclusive price for adults under $60, and offers a $10 per person discount for bachelor parties with 20 or more guests (no open-toed shoes allowed). There is also a general weight limitation "recommendation" of 250 pounds. Reservations are also recommended (although walk-ups are welcome, they cannot be guaranteed a zipline spot). If you're visiting during the summer months, you might want to check out:
You've undoubtedly seen this exhilarating activity on television recently. Flyboarding is becoming a "must try" activity so why not try it for yourself during your Nashville bachelor party? Nashville Flyboard also specializes in bachelor parties and provides everything you and your friends will need to feel like Flash Gordon or Rocketman as you "surf the skies" using water pressure to "hydrofly." The company guarantees an "amazing experience!" and we have every reason to believe them.
Located about an hour-and-a-half's drive from Nashville at 133 Lynchburg Highway in Lynchburg, Tennessee (follow the signs – you can't miss it), the Jack Daniel's Distillery offers free tours and more importantly, free samples of their world-famous whiskey. If you and your friends are struggling to find the perfect gift for the groom, buy him a personal barrel of whiskey through Jack Daniel's "Buy the Barrel" program. After selecting a personal favorite barrel of whiskey with the help of the Master Distiller, Jack Daniels will bottle the barrel of whiskey and deliver them to a retailer near you, together with the barrel in which the whiskey was aged. This will be a gift that the groom will always remember, and there will be plenty to share.
 If you're feeling energetic, you and up to 15 of your bachelor party buddies can literally "drink and drive" in the Paddle Tavern (615-390-5038), located at 1514 Demonbreun Street in Nashville. Open from 10 a.m. to 9:30 p.m., Paddle Tavern is powered by all guests peddling the chain-driven vehicle. The Paddle Tavern is sure to provide bachelor party guests with a close-up view of Nashville and an experience they won't forget.
If you and your friends want to experience a taste of ancient Greece, visit the full-scale re-creation of the Parthenon in the center of Centennial Park. Built at the turn of the 20th century for the 1897 Tennessee Centennial Exposition, the Parthenon was intended to be demolished but was so popular the city retained it. The Parthenon now serves as a museum that features a permanent collection of more than 60 paintings from prominent American artists from the 19th and 20th centuries as well as hosting traveling exhibits from around the world. Admission is $6 for adults, but group rates are available.
Need to work off some pent-up energy after your leisurely visit to the Parthenon? If that's the case, you and your friends will enjoy an hour of two of ax-throwing at Throw Nashville. That's right – Throw Nashville provides the sharp axes, targets and safety instruction so you and your friends can concentrate on accuracy and having fun. This event would also be a great place to decide who will pay for dinner that evening. Specializing in group events, Throw Nashville (567-AX-THROW) is located at 709 Main Street in Nashville and can be contacted for reservations for any day of the week.
View all Tours, Tickets, and Activities for Nashville
Nightlife Activity Ideas
Nashville is famous for its nightlife so it's only a question of where to get started. You and your friends might want to begin your evening at Deja Vu Showgirls Nashville located at 1214 Demonbreun Street (off I-40 at Exit 209B) in Nashville (615-248-1911). Featuring four VIP areas in each corner, all guests enjoy an unobstructed view of the 40+ sexy entertainers in a relaxing atmosphere. Déjà Vu Showgirls (BYOB) is open Mondays through Saturdays from noon to 3 a.m., and Sundays from 6 p.m. to 3 a.m.
The Wildhorse Saloon (615-902-8200) is also a great place for you and your buddies to enjoy Nashville's best barbecue, live music and even get some free line dancing lessons. Located at 120 2nd Ave North in Nashville, the Wildhorse Saloon is open from 11 a.m. to 11 p.m. Sunday through Thursdays, and later on Fridays and weekends. Covered parking is available nearby at Commerce and 3rd Avenue and there is a nearby surface parking lot at Church and 2nd Avenue.
Another popular club with tourists and locals alike is Pure Gold's Crazy Horse Nashville. Specializing in bachelor parties, Pure Gold has some of the hottest strippers in town and one of the last bastions of masculinity by provided a pool table in a BYOB lounge that is exclusively for men. Located at 300 McCann Street in Nashville, Pure Gold is open Mondays through Thursdays from 4 p.m. to 3 a.m., Fridays from 4 p.m. to 3 a.m., and Saturdays from 4 p.m. to 5 a.m.
Finally, if you're planning a visit during the holiday season (or if you're just in a festive mood), you might want to check out Santa's Pub. Featuring karaoke, cheap beer and a Christmas theme, Santa's Pub is a favorite dive hangout with locals. Located at 2225 Avenue in Nashville, Santa's Pub is open from 4 p.m. to 2:30 a.m. and can be reached at 615-593-1872. Although the bartenders have the Christmas spirit, they only take cash so keep your plastic in your wallet.
Don't let the name fool you. Tootsies Orchid Lounge (615-244-7477) is not a tea room but is rather a red-hot bar with two live bands playing almost around the clock. Located at 429 Broadway in Nashville (across the alley from the Ryman Auditorium) Tootsies is one of the oldest bars in town and legend has it that there is an underground passageway that connects the bars to a nearby entertainment venue so that performers could have a few drinks before and after their acts. This bar even features a live webcam so you can check out the action anytime! In addition, Tootsie's is also available for private bachelor parties.
Where To Eat
Bachelor Party Restaurant Ideas
Another great thing about Nashville is its food and there are several spots that you and your friends should visit before you leave, including most especially Hattie B's ("Get It While It's Hot!"). Located at 112 19TH Avenue South (615-678-4794), features fried chicken plates with all the fixin's in heat ranges for all tastes, beginning with "No Heat" and extending to "Fire Starter," "Shut the Club Up!!!" and finally "Burn Notice."  In addition, Hattie B's also features an online store where you can purchase themed merchandise as mementoes of your visit. Hattie B's is open Monday through Thursdays 11 a.m. to 10 p.m., Fridays and Saturdays from 11 a.m. to midnight and Sundays from 11 a.m. to 4 p.m.
Like Hattie B's hot chicken plates, Prince's Hot Chicken Shack is also widely known in Nashville for its mild to ultrahot chicken dishes. Located at 123 Ewing Drive (615-226-9442) and 5814 Nolensville Road (615- 810-9388) in Nashville, Prince's is closed Mondays and Sundays, but is open Tuesdays through Thursdays from 11:30 a.m. to 10 p.m., Fridays from 11:30 a.m. to 4 a.m., and Saturdays from 2 p.m. to 4 a.m., making this a great destination after a late-night pub crawl.
 Some of the restaurants in Nashville that advertise their availability for bachelor parties include:
The 1808 Grille on Music Row in Midtown at 1808 West End Avenue (615-340-0012);
The Cabana in Hillsboro West End at 1910 Belcourt Avevnue (615-577-2262);
Pinewood Social in downtown Nashville located at 33 Peabody Street (615-751-8111) (highly recommended for bachelor parties); and,
The Stillery in downtown Nashville located at 113 2nd Avenue North (615-942-8080).
Where to Stay
Hotels and Resort Ideas
According to field reports and testimonials, the following hotels and resorts in Nashville are known to be bachelor party-friendly:
At the upper-end of the price spectrum and located in the heart of Music City, Hilton Nashville Downtown is located at 121 4th Ave South in Nashville (615-620-1000);
Westin Nashville features a rooftop pool bar and is located at 807 Clark Place in Nashville (615-248-2800);
The 28-story Sheraton Grand Nashville is also located in downtown Nashville at 23 Union Street (615- 259-2000) within walking distance of the entertainment district;
Renaissance Hotel is situated in the heart of downtown Nashville at 611 Commerce Street (615-255-8400 and features an indoor pool and fitness center
The Capitol Hotel is on the lower end of the price spectrum for bachelor party-friendly hotels in Nashville. Located at 711 Union Street 615-242-4311), the Capitol Hotel is also located within walking distance of the entertainment district and features a bistro and craft bar as well as a fine restaurant.
Finally, Nashville Shores Lakeside Resort (615-889-7050 x234) features RV sites that are available from February 3, 2017 through December 3, 2017 as well as cabins from March 3, 2017 through December 3, 2017. Guests staying at cabins or RV sites enjoy water park discounts. In addition, Lakeside Resort offers a Treetop Adventure Park, as well as pontoon boat rentals, Yamaha Wave Runner VX Jet-Skis, paddle-boarding, kayaking, and canoeing. Completion of a 30-minute safety presentation is required to operate Jet-Skis.  

Hotels Available in Nashville
Rental Houses
Many residents rent their homes in East Nashville which is close to Barista Parlor, a popular coffee shop.
Vrbo.com
If you have a larger group, this 5-bedroom with 3-bathrooms (one with a sauna) is a great option for your crew.  This house can sleep up to 16 adults has two master bedrooms, a closed in sunroom, and even a music room.  A great place to listen to some great music while taking shots during pregame.  It is located about 15-minutes from downtown which is an easy taxi or Uber ride away.  Expect to pay between $240 – $300 per night with a 3-night minimum.

Rental Homes Availables in Nashville
When To Go
Best Time to Go
Unless you're firmly committed to enjoying the music festivals held in Nashville each year, any time is great for a bachelor party in Nashville because of all of the other exciting activities and resources that are available year-round. If you and your buddies are dead-set on enjoying the music festivals or if you're on a budget, there are some optimal times of year to throw a bachelor party in Nashville as noted below.
Bachelor Party on a Budget
Spring through fall (e.g., May through October) is the best time of the year for a bachelor party in Nashville if you're on a budget or want to enjoy the music festivals featuring nationally known performers (many of them free) because these are the months when the city explodes with activity.
Worst Time to Go
Although there's still plenty to see and do in Nashville otherwise, the music industry shuts down during December and January and the locals tend to just hunker down until spring.
Current Weather
What Else
Make sure that someone is designated as driver if you are going to rely on rental cars or vans, and assign someone to take pictures of all of the events for memorialization in a photo album for presentation to the groom and bachelor party guests.
Items to Pack
Depending on your planned activities, you should plan on bringing some ibuprofen and/or acetaminophen, electrolytes, hangover recovery formula, condoms, and lube for your Nashville bachelor party, as well as appropriate beach towels, swimwear, sunglasses, and other gear if you're planning lakeside activities.
Make sure you also order some custom bachelor party tank tops or shirts for your crew.
Bachelor Party Itinerary
A sample itinerary for your bachelor party's first day could be:
9:30 a.m. – 10:30 a.m.:  Room service — a light breakfast with mimosas to get the day started.
10:30 a.m. – noon:  Visit Corsair Distillery and enjoy samples of great craft brews or cocktails.
Noon – 1:30 p.m.:       Return to hotel for light lunch and nap.
1:30 p.m. – 3:00 p.m.: Reinvigorated, head for Tootsies Orchid Lounge and enjoy honky-tonking at its best.
3:15 p.m.-5:00 p.m.:  Peddle around town in the Paddle Tavern, see the sights, wave at the locals, take lots of pictures and have a few drinks.
5 p.m. – 7 p.m.:  Return to hotel for light room service meal and nap.
7 p.m. – 8:30 p.m.:  Cruise around the entertainment district using the free shuttle service provided by the city, stopping for drinks or fun when things look interesting.
8:30 p.m. – ?:  Visit the Deja Vu Showgirls and secure a VIP section for you and your friends. Make sure the groom has a great time and take some embarrassing pictures in case he gets uppity after he's married.
Upcoming Events
View all Event Tickets in Nashville
Crime
The good news is that the main tourist areas are essentially free of violent crime and the number of youth homicides in Nashville has dropped 40 percent from the peak level reported in 2015 due to a major law enforcement initiative by the mayor. The bad news, though, is that some neighborhoods in Nashville are still vulnerable to crime so it pays to stick with the highly trafficked areas of the city.
Extracurricular Activities
Field reports indicate that Nashville police will probably overlook anything under one-half ounce of pot which is usually available in the 5 Points neighborhood as well as around Belmont, Lipscomb and Vanderbilt universities. Moreover, because the college students who sell weed are typically relatively affluent, empirical observations suggest that they sell "really good stuff." Other recommended locations for scoring a little pot for your bachelor party in Nashville include the corner of Wedgwood and Granny White Pike (check the gas stations and beer and tobacco stores) or if you're downtown, "just ask around."
In addition, there are also a number of legitimate escort services available in Nashville to provide you and your buddies with personable and entertaining female companionship for the groom's special day.
Travel Insurance
For the cost of $40-$60 per guy we recommend purchasing some trip insurance which will cover your flights, hotel or rental house, and medical conditions that could happen before or during the weekend.  These policies protect you from delayed flights, canceled flights, missing baggage, severe weather conditions, illness (to you, a travel partner, or family member).  
Nashville Bachelor Party Forum
Still have questions that you need answered before you book?  Read through our Nashville Bachelor Party forum for answers to some of the most popular questions, or post your own so someone from our staff or community can provide you with a detailed response.  Have a review or suggestion?  Post that as well, as it will help our community of bachelors come up with the best plan while in Nashville.
Widget not in any sidebars
Why Go
One of the top reasons to go to Nashville for your bachelor party is because Nashville has been ranked as the #1 destination for bachelor parties for the past three years.  This means the city will be flooded with good looking ladies that are on the same exact mission you are.  Joining a group of fun bachelorette's can take any party to the next level.
Conclusion
Centrally located to serve the nation, a Nashville bachelor party can be a once-in-a-lifetime (we hope) experience that you and your friends will remember for the rest of your lives – if you approach the process systemically and plan ahead. With world-class accommodations, a culture that places a high priority on having a good time and a historic downtown, Music City USA offers everything that you need for your bachelor party needs. Don't forget – the most popular destination for a bachelorette party is in Nashville, which means there will be tons of hot chicks, ready to party, and looking to get into some trouble.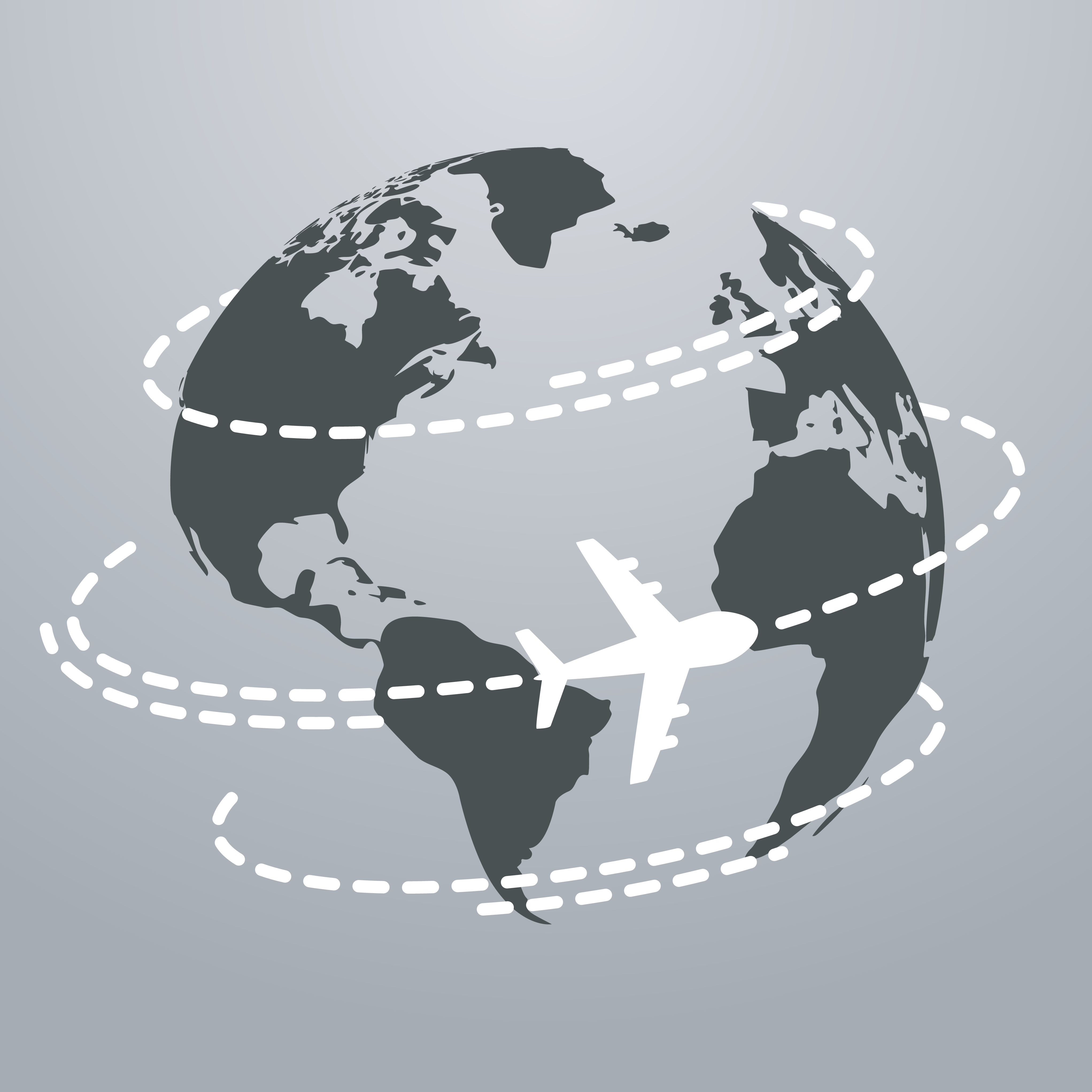 Get The Help You Need!
Want to Book a Bachelor Party in Nashville?