Republik Nightclub & Lounge in Jaco for Bachelor Party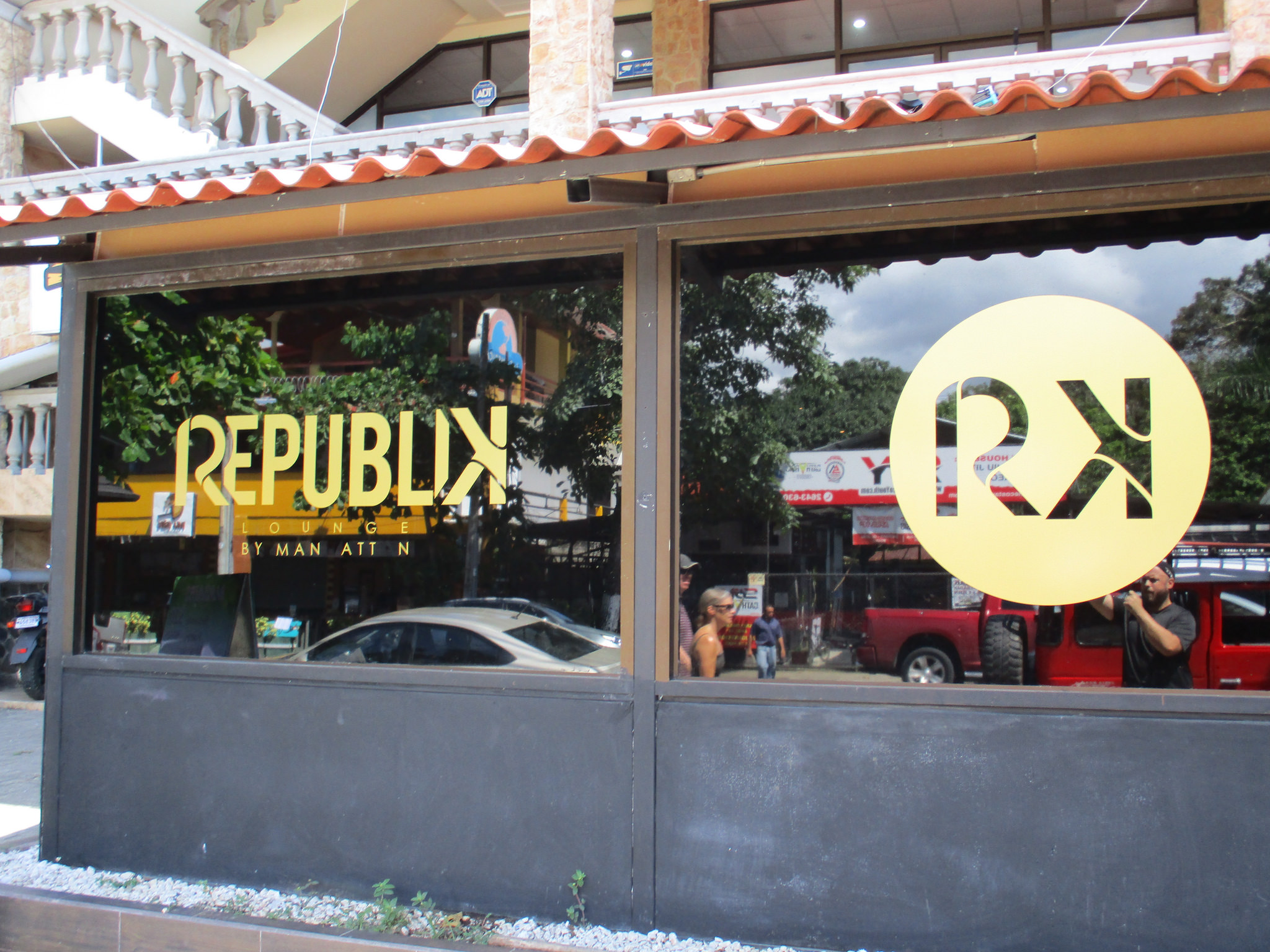 This post may contains references to products from one or more of our advertisers. We may receive compensation when you click on links to those products or services. Please also consider
donating to our website.
Looking for the hottest party spot in Jaco, Costa Rica for your bachelor party?  Look no further than Republik Nightclub and Lounge.  A favorite with locals and tourists alike, this weekend-only club boasts the best sound system and hottest club music in Jaco.  It is a great place for the casual party goer, but even better for groups, who can enjoy their VIP area. 
The Trip of a Lifetime
Looking to really splurge on an awesome bachelor party experience?  Then consider Jaco, Costa Rica for your tourism needs.  This tiny town is known for two things- surfing and very friendly local girls that can help spice up your bachelor party.  Where can you find both?  At Republik Nightclub and Lounge, the hottest nightclub in Jaco. 
An Unforgettable Night on the Town
Republik Nightclub has a world-known reputation as the place to party in Jaco.  This reputation is built on a few things, and we are not going to pretend like the fact that you can find gorgeous women at the club willing to engage in some play-for-pay activities is not one of them.  However, that is only part of the mystique of this famous club, which offers some of the best partying in Jaco, whether or not you are looking for companionship.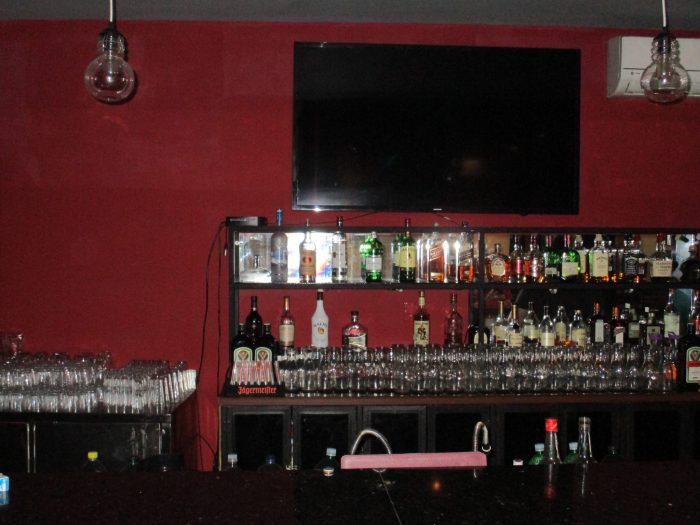 Great Bottle Selection
Of course, a great club starts with a great bar.  One of the things we love about Republik is that that they have a well-stocked bar, fully of many of our favorites.  No, you are not likely to find some obscure drink here, but if you are looking for consistency and quality, you will find it in their selections.
A Comfortable Hangout
Whether you are hanging out in the lounge area itself or in the club's special VIP area, you will find Republik Lounge has tons of places for bachelor parties to hang out and enjoy themselves, on and off the club's floor.  Their bottle services prices are reasonable, guaranteeing access to a VIP area.  Of course, you can always call ahead and let them know your party is coming, so that they can have it ready for you.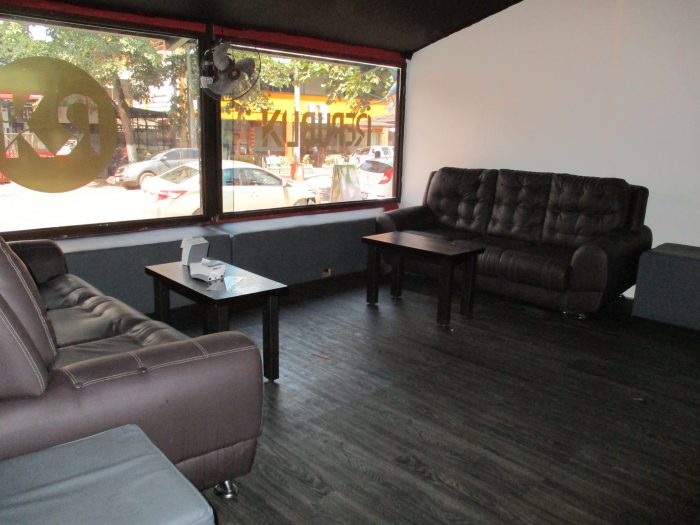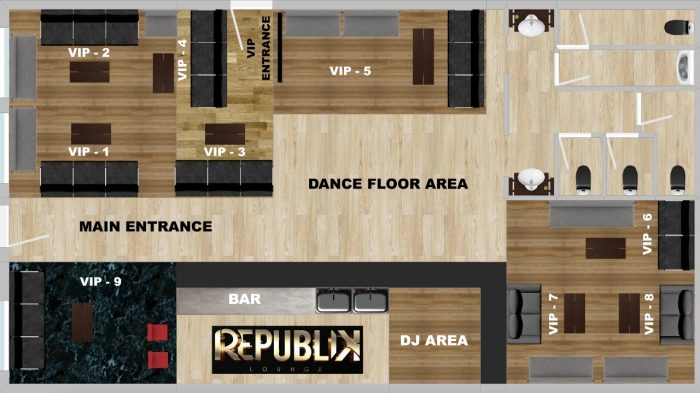 Affordable Pricing
Bottle service is never cheap, but the most expensive bottles at Republik is $280 for a Liter of Grey Goose.  Their bottle prices also include mixers and taxes, so you can always have a good idea of what you are spending.  Included is a menu list of all of their bottle service pricing: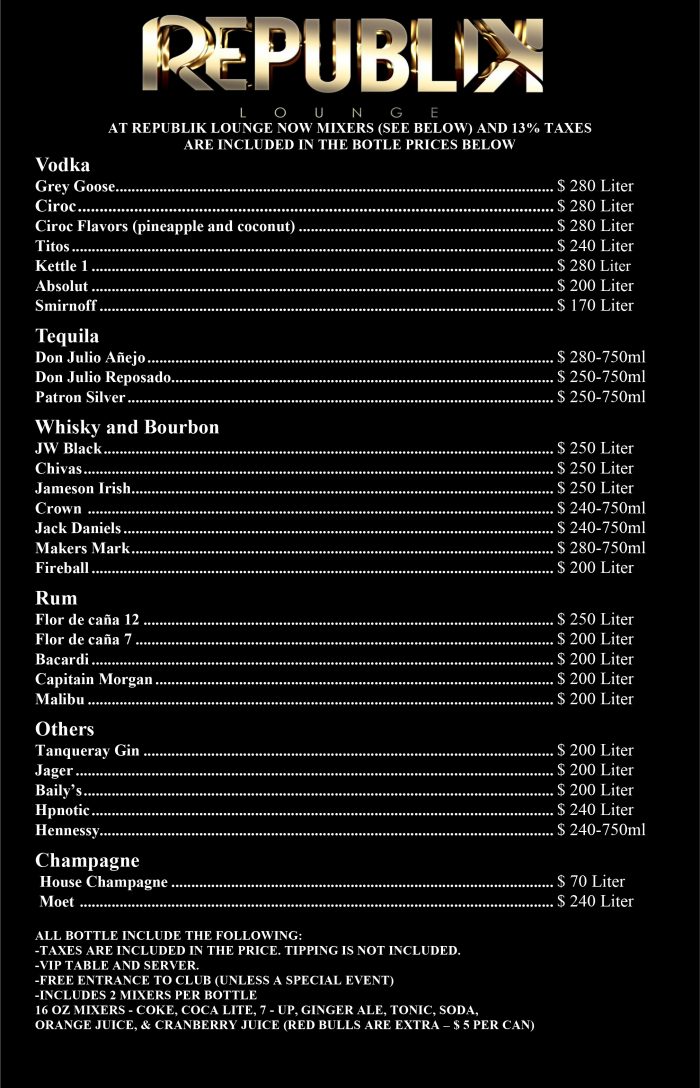 Come as You Are Atmosphere
Although it is the town's hottest nightclub, Republik has a laid-back vibe.  Beach casual attire is completely appropriate, which makes it easy to transition from a day in the waves to a night on the town.  Rather than a place to see-and-be-seen, Republik is a place to mix-and-mingle; you will find plenty of locals among the tourists. 

Rental Homes Availables in Jaco Costa Rica
Conclusion
If you are considering a bachelor party trip to Jaco, Costa Rica, then you have probably already heard about the amazing Republik Nightclub.  It is everything you have heard and more, and we heartily recommend it to any of our more adventurous bachelor party planners!
Republik Nightclub is open weekly Thursday to Saturday from 9pm to 2:30am