Plan a Bachelor Party in Medellin, Colombia (2023 Guide)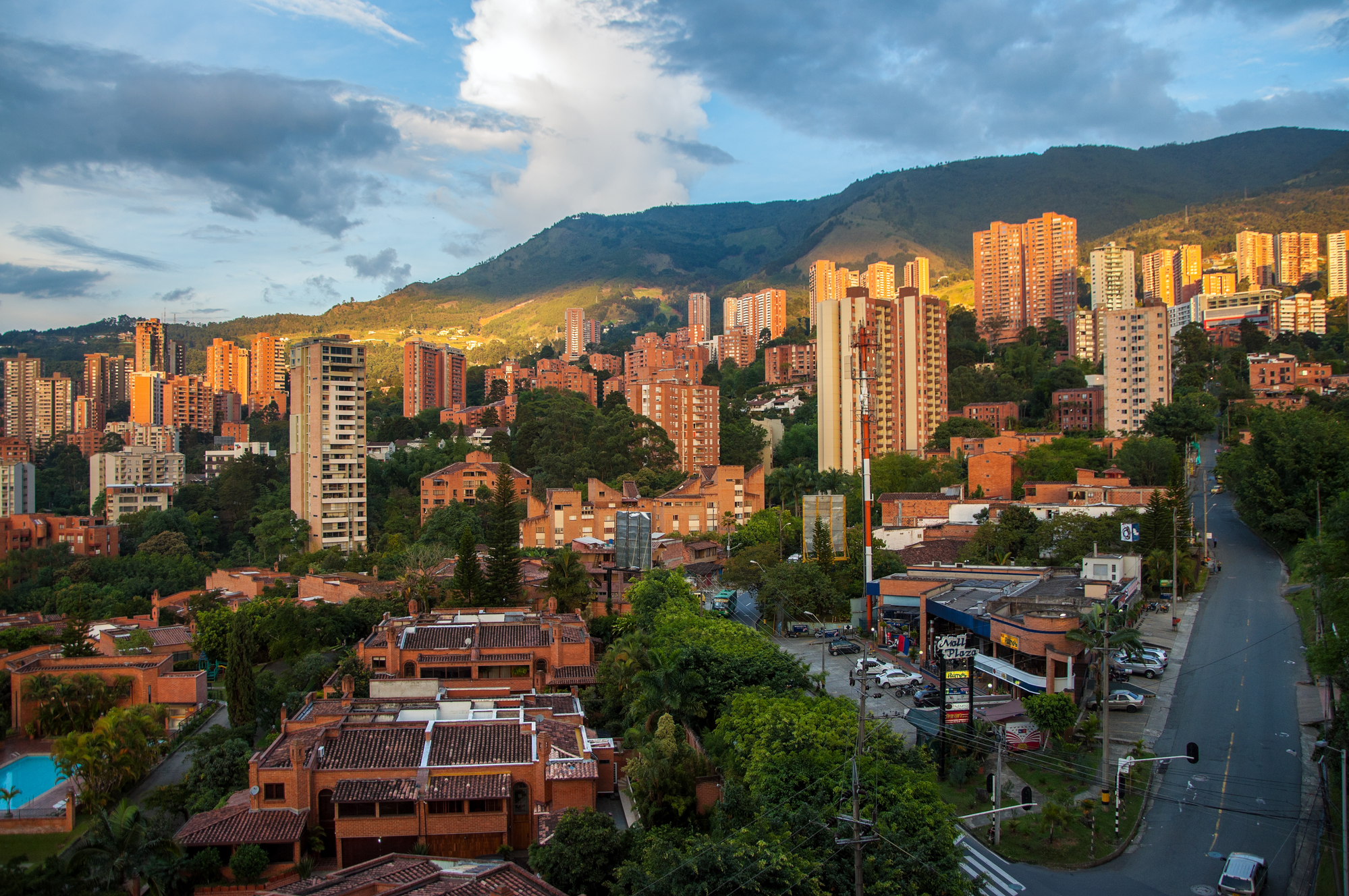 This post may contains references to products from one or more of our advertisers. We may receive compensation when you click on links to those products or services. Please also consider
donating to our website.
We know what you're thinking – Medellin? Are you crazy? Well, things have changed. The capital of Colombia's mountainous Antioquia province, Medelli has transformed itself over the past 20 years from a haven for Pablo Escobar's violent drug cartel to become a vibrant, thriving community with a population of 3.5 million people that are proud of its music, culture and heritage with a well earned nickname of "the City of Eternal Spring." This guide provides everything you need to know to plan an epic bachelor party in Medellin (Spanish for "Party Central"), including some insider tips and the latest information concerning the best places to stay and eat and the best daytime and nighttime activities.
"Medellin, the hippest place in Colombia." —  Elaine Huang, January 8, 2019
How to Get There
Airports
Unless you own a private, seagoing yacht, you'll probably be flying to Medellin. Medellin is serviced by the José María Córdova International Airport which is the second largest airport in the country after El Dorado International Airport in Bogotá. The José María Córdova International Airport is located in the city of Rionegro, approximately 12.5 miles (20 kilometers) south-east of Medellin. Naturally, the airport offers readily available bus, taxi and limousine service to Medellin.
Getting Around
It's never been easier to get around Medellin. In 2006 and 2008, a number of modern and efficient metrocables (e.g., gondolas) were installed that provide inexpensive service to Medellin's hillside communities, as well as providing links to surrounding barrios and offering spectacular views of the lush valley in which the city is nestled.
Besides the metrocables, there are other ways to get around Medellin today, including those resources listed below.
Rental cars
Most of the major global rental car companies operate in Medellin, including Alamo, Hertz, Dollar, Budget, Avis and Enterprise. All U.S. citizens who do not also hold Colombian citizenship must present a valid U.S. passport to enter and leave Colombia. U.S. citizens do not need a Colombian visa for a tourist or business stay of 90 days or less. … You may be denied entry to Colombia if you do not have a return ticket. If you are a tourist visiting Colombia without a visa you can use your valid driver's license from your home country with your passport to drive in Colombia.
Limousine companies
There are several world-class limousine services available in Medellin, including most especially Star limosinas and LImosinas Medellin. Both of these companies feature stretch limos with state-of-the-art sound systems and lighting, as well as knowledgeable and professional drivers who can point out the hottest spots for your bachelor party action. Unless you speak Spanish, be sure to use Google's "translate page" feature for these Web sites.
 Party Bus Rentals
One of the top rated companies is Medellin Party Bus which specializes in group events such as bachelor parties. With dazzling interior and exterior lighting, you and your buddies will be a rolling bachelor party and you won't have to worry about a designated driver while seeing the sights. For the budget conscious, there are also numerous colorful party buses known as "chivas" available for about $10 per person which includes the purchase of communal alcohol and beer.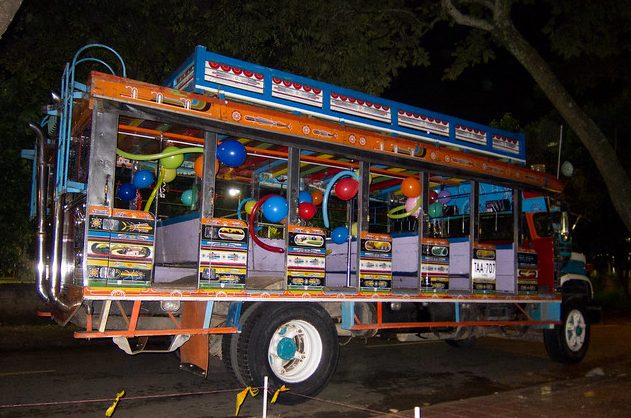 Beware, though, that these party buses may not have all of the bells and whistles that commercial party bus rental companies offer, and they are open to the public, but you'll probably meet some interesting people along the way and everyone has a blast.
Boat Rentals
Although the nearest beach to Medellin is about 300 miles away in Tolu, there are several experienced boat operators in the city that will provide you and your bachelor party buddies with a tour of the local waterways and waterfalls, including Way Cool Tours and Guanabana Tours which also offer water sports activities such as snorkeling, jet skiing and parasailing.
Things to Do
In reality, there are so many novel things to see and do in Medellin that you could just set out early in the day, let fate call the shots, and have a great time. In fact, as we discuss further in Section 6 ("What Else") below, cocaine and marijuana are legal in Colombia so a day spent by the pool could be a truly enjoyable experience for those who indulge. There are some especially entertaining activities that are available, though, that you shouldn't miss, including those listed below.
Daytime Activity Ideas
Although you've travelled a long way to get there, you should make a trip to the highly rated Parque Arvi a must-see part of your visit to Medellin.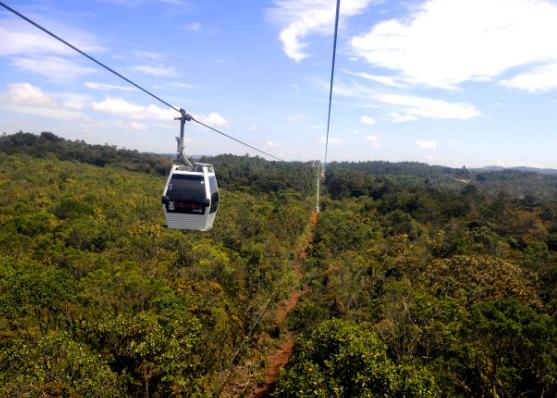 Located about 18 miles (30 kilometers) from downtown Medellin, this is an open park developed in part to promote tourism to the region. See exotic wildlife, stunning waterfalls, rare flora (including some of the most beautiful orchids in the world), and breathtaking scenic views on one of their walking tours. There are also snack bars in Parque Arvi featuring delicious tropic fruit drinks and favorite local foods.
In the not too distant past, Comuna 13 (also known as the San Javier) was widely regarded as the most notorious and dangerous neighborhood in Medellin, but like the larger city itself, Comuna 13 has likewise transformed itself into a vibrant community with much to offer tourists. Take a walking tour and be sure to enjoy the numerous colorful and masterful murals, local beers and be certain to try some of the free samples of the local vendors' signature green mango ice cream topped with lime and salt. Yummm ….
The more adventurous should be sure to check out an inexpensive parasailing adventure with Zona de Vuelo. This operator offers 15- and 20-minute tandem flights with photographs and videos for a modest extra charge as well as round trip transportation to and from the launch point.
Nightlife Activity Ideas
If nightlife activities are your preference, you're in luck! While Medellin has transformed itself into a modern metropolis with a vast array of cultural and historic offerings available, these fun-loving people have not neglected their nightlife and the nightlife is positively throbbing with plenty of high quality bars and strip/sex clubs available, including some of the best which are listed below.
Bars
Chart your course for the Gusto Nightclub, the best disco in Medellin where the beautiful people go to have fun.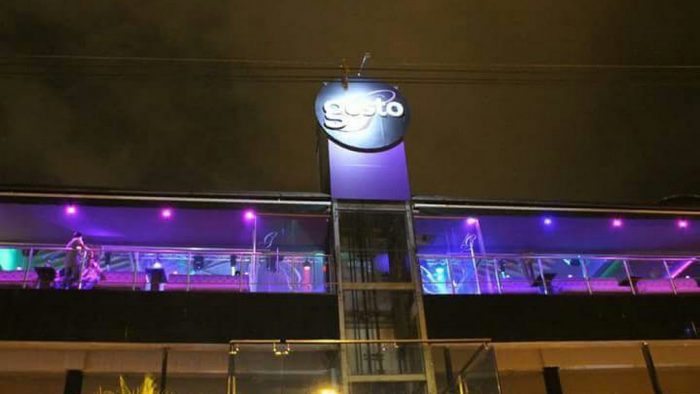 Rumba the night away and enjoy top-notch service, local beers, mixed drinks and beautiful "working girls" (prepaid no less!). The Gusto Nightclub is open to 4:00 a.m. on weekends.
If you're still in the mood for dancing (again, check out the information regarding legal cocaine in Section 6 – "What Else" below), head for the Dancefree nightclub, one of the most popular destinations in Medellin for group events such as bachelor parties. Conveniently located in the El Poblado neighborhood (the most popular neighborhood in Medellin for foreign visitors), Dancefree isn't completely gratis but it is an inexpensive way to enjoy the local nightlife to the background of different types of music, including tango, salsa, bachata, and hip hop. There are also nightly free group dance classes so you and your bachelor party buddies can impress the ladies when you return home. Dancefree is also open until 4:00 a.m. on the weekends.
Another top rated bar in Medellin is Trilogia Live Bar which features live music including Latin rock, 90s rock, and soulful ballads. If you're planning on visiting Trilogia Live Bar on a weekend, we recommend you make reservations as far in advance as possible.
Strip / Sex Clubs
If you and your bachelor party buddies are looking for some action, here again you're in luck when you visit Medellin. Not only is prostitution legal in Colombia, it is also regulated and officially restricted to brothels in designated so-called "tolerance zones." In addition, all sex workers are officially required to receive regular health evaluations. These laws, however, are usually ignored by many sex works and prostitution outside of tolerance zones is common, especially in the numerous sex clubs that are available, including some of the safest and best we list below.
One of the best sex clubs in Medellin is Bar La Isla which features hot women, private full nude dancers and sex in their VIP rooms (about $80 for 30 minutes). The wait staff walks around topless, and the entire experience is well worth the modest cover charge (beers are about six bucks).
Another top rated sex club in Medellin is the oddly named but hot to trot Grill San Diego. Similar to Bar La Isla, Grill San Diego also has a modest cover charges ($22) and $6 beers, as well as sex in their private or VIP rooms costs for $80 for 30 minutes.
Finally, if you're looking for cheap girls and cheap beers, look no further than Barra Ejecutiva. With $2.50 beers and models for $40 and an hour of sex for just $30 in one of their VIP rooms, Barra Elecutiva. is the perfect venue for bachelor partiers on a budget.
Where to Eat
Breakfast / Brunch / Lunch
Although some of the eateries in Medellin are cosmopolitan, be prepared for Latin American-inspired cuisine wherever you go for brunch. One top rated restaurant that will probably appeal to everyone in your group is Cafe Zorba which offers some of the best pizzas in Colombia (we recommend ordering one for each member in your group) as well as other dishes that are more local in their focus. Their menu may be in Spanish, but their food says it all in any language.
You can't go wrong by eating lunch at Chef Burger which features a line of specialty burgers, including a "Pampas" with roasted peppers and an enormous "Classic" that has all your favorite ingredients (lettuce, tomato and onion) with chipotle and barbecue sauce. In addition, Chef Burger has the best freshly prepared onion rings and French fries in the city, as well as salads and desserts.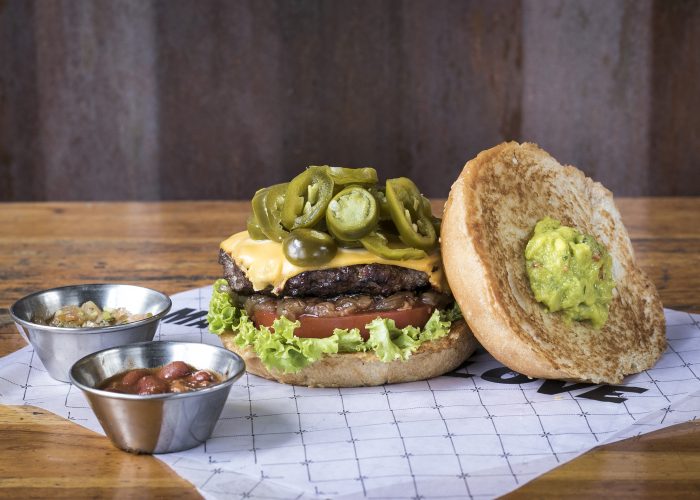 A favorite destination for lunch for both locals and tourists alike is the Poke Bowl – The Hawaiian Sushi restaurant. With a dazzling array of tasty surf and turf dishes and signature handmade cocktails, the Poke Bowl has something to appeal to every taste.
Dinner
The top rated eatery in Medellin for dinner is the Restaurante El Cielo. This restaurant trains combat soldiers who have been wounded in battle or by the ubiquitous landmines in the country to become world-class chefs. To date, more than 300 veterans have been trained in this fashion, and the payoff has been profound. The Restaurante El Cielo has received dozens of awards for its community service as well as the quality of its cuisine, including Latin America's 50 Best Restaurants is 2013, 2014 and 2015. Expect the absolute best Latin-inspired dinner when you visit the Restaurante El Cielo because you'll get it.Another top rated spot for dinner in Medellin is Moshi which features Asian inspired fusion dishes such as sushi and seafood as well as meat and rice dishes using all Colombian ingredients. This restaurant also offers several signature cocktails in a plush setting. Be sure to try their "Crazy 88" and "Moshi Moshi" drinks – delicious!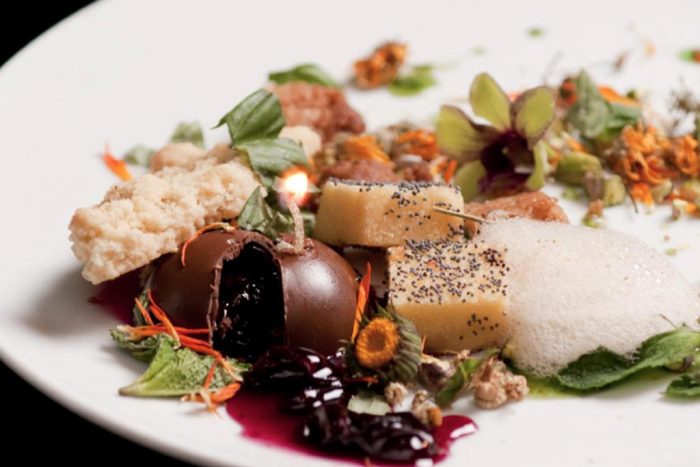 Finally, one of the best places for dinner in Medellin is La Causa which is well known for its terrific service and scrumptious, but be sure to arrange for reservations if you and your buddies are headed that way on a weekend. Sample their lineup of specialty beverages, including pisco drinks made from the best tropical juices available.
Where to Stay
Hotels & Resorts
Located near many of the best attractions in Medellin and just across the street from the Parque Lleras, the Charlee Lifestyle Resort has spacious and luxurious Jacuzzi rooms with a view of the city that will make your stay something special. Plush rooms with all of the amenities you expect from a world-class resort, the Charlee Lifestyle Resort also has a rooftop bar, a fitness center and the Lucia Restaurant, the resort received TripAdvisor's 2013 award for excellence and it's just gotten better since then.
If you're still in the mood for some pampered relaxation, head for the Molicie Hotel Spa Medellín.with hot tub rooms, an indoor and outdoor swimming pool, an on site bar (the "Resto Bar"), a dinner buffet, free wi fi and all of the amenities you would expect from a world-class resort. You'll never want to leave.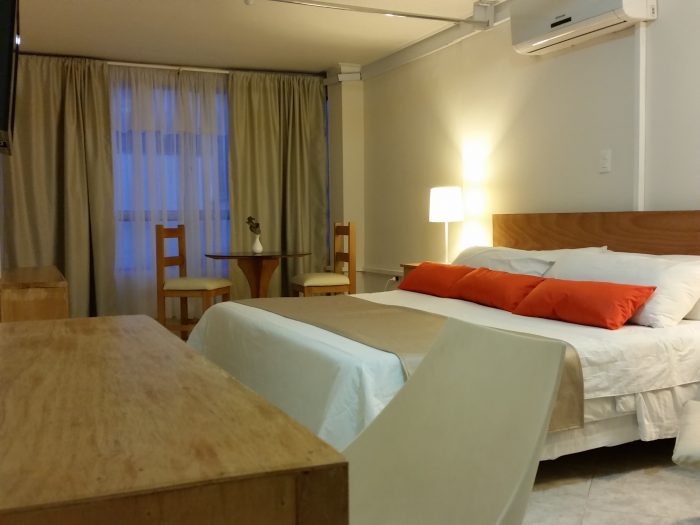 A relatively inexpensive yet classy alternative to the higher priced resorts in Medellin, the Art Hotel Medellin which is located just a half a block from the lively area of ​​bars and restaurants of the Parque Lleras. Besides spacious and comfortable rooms, the Art Hotel Medellin lives up to its name with its on site art cinema room which screens some of the best movies in the world before they hit the television screen.

Hotels Available in Medellin
Rental Houses
The following listings from VRBO are based on a 4 day stay for six adult guests. Prices will likely change according to the season so be sure to check the most up to date listings before you decide on a rental in Medellin.
VRBO
For just $250 per night, you and your buddies can enjoy this six bedroom suite that can accommodate up to 13 guests in style. All bedrooms feature flat screen televisions, and the suite has two balconies with spectacular views of the city below. This suite also features a spacious common area (see picture below) and it is located within easy walking distance of the major attractions on the Avenida Poblado.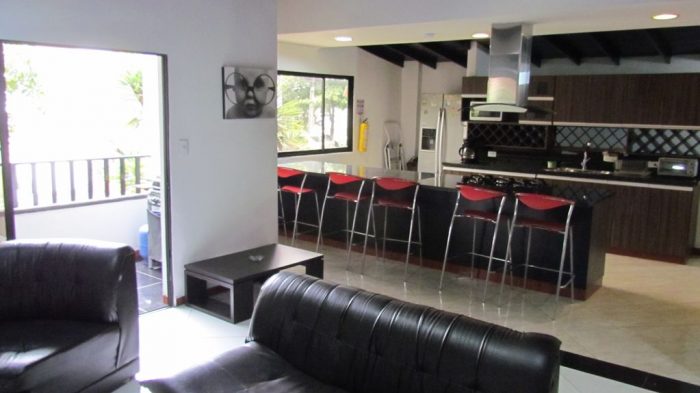 For just about $135 per night, you can't beat this enormous house that can comfortably accommodate up to 21 guests. With big comfy sofa throughout and a big screen television, you and your buddies can relax on the terrace and watch the goings on down below while the not so lucky go about they daily lives. There are dozens of bars and restaurants located just a 5-minute walk away, but we really don't see the need.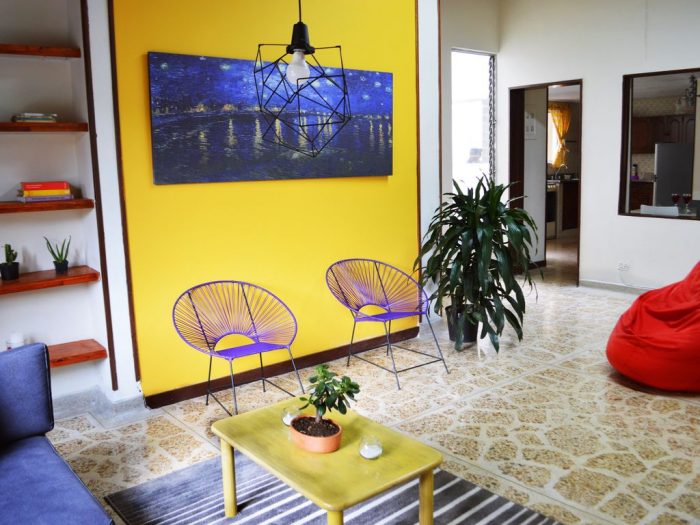 This four bedroom suite features 50 inch flat screen televisions in each room and located just four blocks away from the Parque Lleras with more than 100 bars and restaurants, you and your friends will appreciate the $160 per night charge for this luxurious bit of comfort in the heart of Medellin.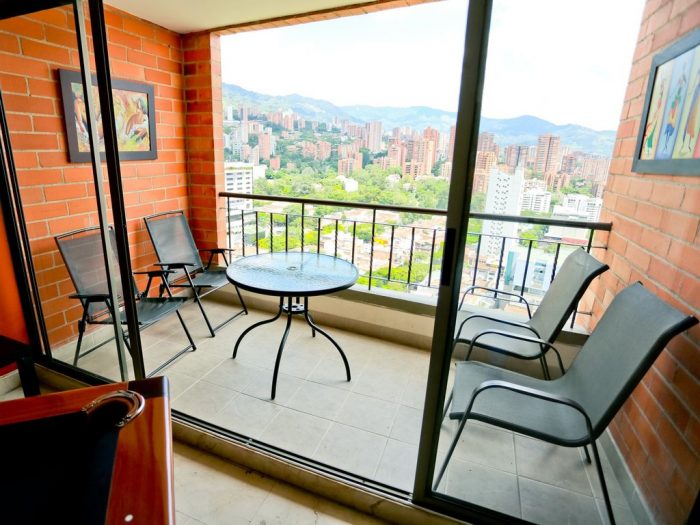 Finally, this colonial style residence is just $72 per night ($273 for the entire four-day stay!), but you will get a lot for your money. Located near the Laureles district with hundreds of cafes, bars and restaurants, this apartment features a fully equipped kitchen, laundry facilities and a terrace that provides unparalleled views of the city below.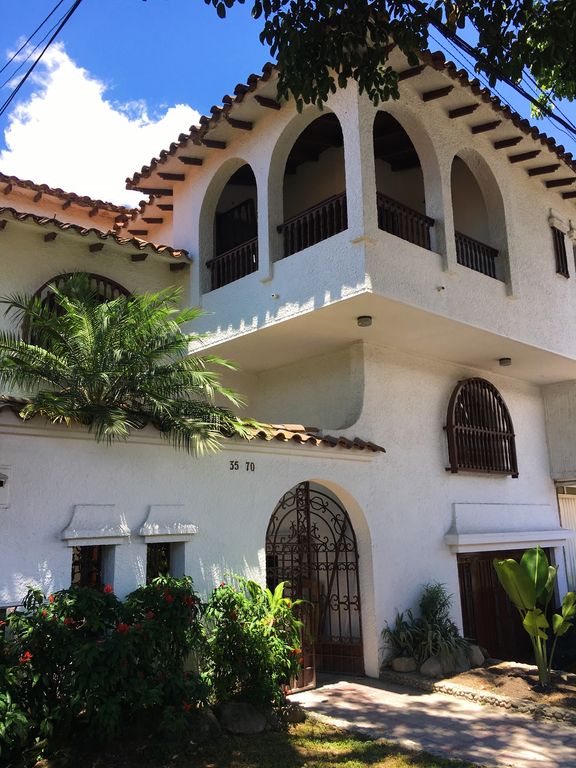 Rental Homes Availables in Medellin
When To Go
Best Time
The best time to visit Medellin is between January and March when the weather is great and there are plenty of foreigners around to keep you company.
On a Budget
The best time to visit Medellin if you're on a budget is during the month of December because the temperatures are still mild while the hotels and resorts are less expensive than peak season..
Worst Time
The tourism season peaks in Medellin during the period between January and March, meaning that everything costs more including higher accommodation rates.
Current Weather
What Else
As promised above, we are pleased to announce that due to its status as the world's largest producer, not only is cocaine readily available in Medellin, possession of up to a gram for personal use is absolutely legal. Likewise, you can possess up to 20 grams of marijuana legally. The catch here, though, is that buying or selling either of these controlled substances is still illegal so proceed with caution.
If you're planning on visiting Medellin on a Sunday, be aware that practically everything will be close because Sundays are sacred days off for most people and businesses. In fact, the majority of the local businesses, restaurants, and coffee shops either close very early on Sundays or they don't open at all.
Finally, we'd be remiss if we didn't mention the fact that Colombia is on the U.S. State Department's "exercise increased caution" list due to crime, terrorism, and kidnapping.
Big Events
The fun-loving people of Medellin have something going on nearly all of the time so you'll probably be able to find a big event to enjoy no matter when you visit, but the following are some of the biggest events each year.
January: The Feria Taurina de la Candelaria was adopted by Medellin from Spain in 1992, and celebrates bullfighting in the Macarena arena which can accommodate up to 14,000 attendees.
June: Leave your inhibitions behind and check out the Festival Internacional de Tango where you and thousands of others can enjoy tangoing in the city's squares, parks, and plazas.
July: Held every two years, the Aeronautical Fair is sponsored by the Civil Aeronautics and the Colombian Air Force.
August: The annual Feria de la Flores ("Festival of Flowers") is a major celebration in Medellin, with a classic car parade, music concerts, the breathtaking flower exhibits.
What to Pack
Swimwear: All of the major hotels, resorts and many of the private residence rentals in Medellin have swimming pools so be sure to pack some stylish swimwear that fits.
Sunglasses: Medellin is REALLY south of the border and you'll want to protect your eyes (while looking cool at the same time) with some fashionable sunglasses that provide good UV protection. .
A light jacket: Depending on the time of your visit, evenings in Medellin can get chilly so be sure to pack at least one light jacket.
Comfortable footwear. Even though it's easy to get around Medellin, there will inevitably be some walking involved, especially if you take one of the local walking tours, so be sure to pack some comfortable shoes.
Luggage and accessories: Because you'll probably be flying to Medellin, make sure you have appropriate baggage that allows you to pack as much as possible to avoid extra airline baggage fees.
Vitamins and supplements: You may feel like Superman now, but a 7-hour airplane trip and a night on the town will take it out of anyone. Be sure to pack some high quality vitamins and health supplements so you can enjoy your visit to Medellin the fullest.
Itinerary
10 a.m. – 2:00 p.m.: Sleep late and then visit the Parque Arvi. Have a quick lunch at one of the snack bars and enjoy the tropical drinks.
2:00 p.m. – 5:00 p.m.: Get your juices flowing by taking a parasailing adventure with Zona de Vuelo.
5:00 p.m. – 6:00 p.m.: Personal time at your hotel or resort.
6:00 p.m – 7:30 p.m.: Enjoy a tasty dinner at Moshi.
7:30 p.m. – 10:30 p.m.: Bachelor party at the Bar La Isla with the groom as the guest of honor.
10:30 p.m. – ? Laze by the pool and enjoy the cool evening breezes.
Bachelor Party T-Shirts
You and your bachelor party friends will want a souvenir of this special event and nothing makes a better souvenir than a bachelor party shirt. Personalized bachelor party tee-shirts are an inexpensive way to show your appreciation to your friends for making your trip to Medellin a truly special occasion.
Travel Insurance
It's a long way to Colombia and you don't want to gamble that you'll absolutely make it. Things happen. Therefore, it just makes good sense to buy some travel insurance from a reputable insurance company. Purchased from a reputable insurance company, travel insurance usually provides the following benefits:
Covers purchase of personal items when baggage is delayed for longer than 24 hours;
Up to 100% cash back for trip cancellations, delays, and interruptions;
No deductibles for emergency medical and dental coverage;
24/7 travel assistance; and,
Airline change fee and frequent flyer mile redeposit fee coverage.
Why Go
When's the last time you had any legal cocaine? In addition, your money goes a long way in Medellin where the prices are cheap but the quality is high. The friendly people in this city welcome foreigners and you and your bachelor party buddies will have a great time without even trying.
Rating
We currently give Medellin 4.5 stars out of 5, and this rating may improve even further as the city continues to invest in its infrastructure and tourism offerings.
Conclusion
Well, we were surprised too. It wasn't that long ago when Medellin was synonymous with the cartel and murder, but things have changed in major ways in recent years. Not only is Medellin relatively safe, it packs the entertainment of a city twice its size. If you have the time and money, you can't go wrong having your bachelor party in this cosmopolitan city where the people are fun living and the prices are great.