Party Bus Rental in Miami (2023 Directory)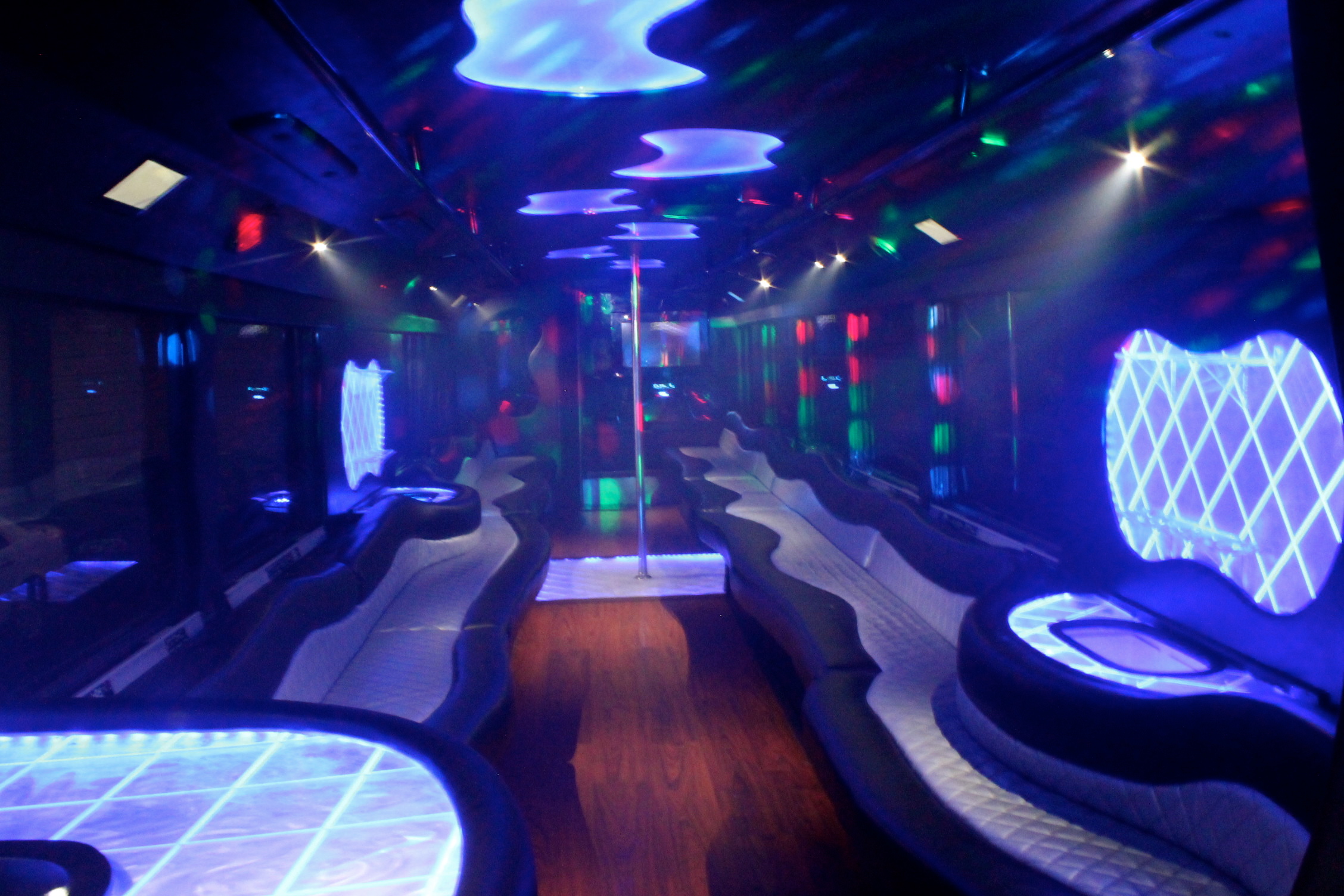 This post may contains references to products from one or more of our advertisers. We may receive compensation when you click on links to those products or services. Please also consider
donating to our website.
Do you want to rent a party bus for an upcoming celebration in Miami? This guide and directory will provide you with helpful tips for your Miami party bus rental.
Whether you're planning a bachelor party, wedding, sweet 16, or birthday, a party bus won't only make a statement but also entertain a large group of guests. To help you choose the best party bus rental company in Miami, and to make sure everyone is having a blast, this guide will help you to explore all the options available. Create an unforgettable experience for yourself and your group. Enjoy Miami to the fullest. But first, let's start by defining what a party bus is!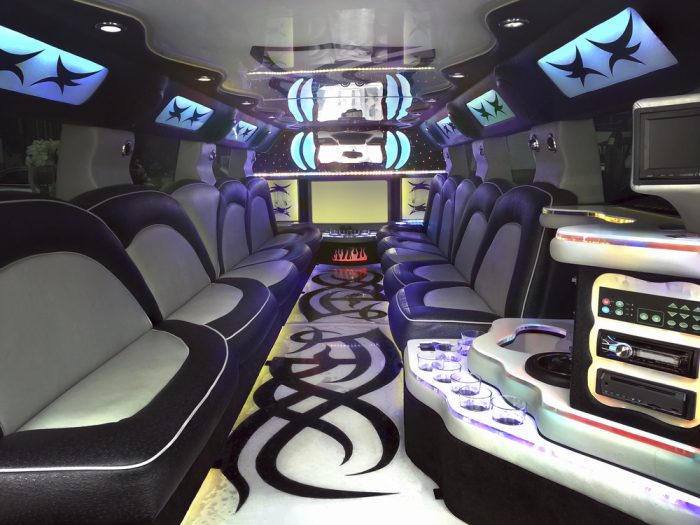 What is a Miami Party Bus?
Imagine a nightclub on wheels and that's what a party bus means. Think of a party bus as a limousine car, except that it's a large bus customized for parties. But that isn't even half the story.
A party bus aka party machine is a luxury limousine equipped with all sorts of party preparations. The best party bus is designed and made for the specific purpose of celebration. Yet, some party buses are converted from conventional station wagons and school buses. A party bus can support a gathering of 10 people, though some party buses could carry more.
You can rent a party bus in Miami and pay on an hourly or daily basis. A decent party bus will cost around $150/hr. notwithstanding, special packages, offers, and events. More on that later.
For now, let's take a look the "party preparations" and amenities in a party bus:
Surround sound music system.
Subwoofer speakers.
Flat screen televisions.
Projection televisions.
Video game consoles.
Dance pole.
Wet bar.
Laser lights.
Some party buses even have Jacuzzi bathtubs. As you can see everything in a party bus is geared to provide maximum comfort to the passengers.
As for furnishings, party buses are fitted with fancy leather seats and coaches. Comfort is guaranteed.
Decoration: Party bus rental companies allow decoration. This can be a great way to create a specific atmosphere for your party. If it's a wedding, you can display photos of the couple on the large TV screen, for example. Creating a theme for your party can create a distinct mood for the guests, increasing their involvement.
Safety and privacy: Party buses are required by law to follow certain safety procedures including safety fitness procedures, vehicle regular inspection including repairs and maintenance, and drug and alcohol testing.
Some party buses even come with security cameras for the sake of keeping records.
Alcohol: Some parties just aren't parties without alcohol. However, it's imperative that your drink responsibly. Party buses come with mini-bars, and drinking is generally tolerated on party buses. Naturally, the driver isn't allowed to drink.
Party Bus vs. Shuttle Bus
A shuttle bus is a party bus without the entertainment. For someone looking for entertainment, a party bus is the way to. A shuttle bus is comfortable, more conservative, and equally safe. So, don't rule it out.
Still, party buses are ideal for several occasions including bachelor, bachelorette, and wedding parties. The next section will cover this topic. Now that we've finished our tour in your party bus, let's move forward.
Why Rent a Party Bus in Miami?
If you're coming to Little Cuba to have the party of your life, or even if you were a native, a party bus should be your way of transportation. Why? You simply can't go wrong with a party bus. If you want to party non-stop, if you want to impress your friends, and if you want to move with style, a party bus is the answer.
In fact, even if it's not a special occasion, your party bus rental can be an event of itself. Who said you've to have an excuse to party? Certainly, it's not written in the sky. However, here're six main events that beg for a party bus rental:
Bachelor Party
Your best friend is saying goodbye to his single life and having a bachelor party in Miami? Let him say it on a party bus!
Because you owe him that much!
When organizing a bachelor party a lot of planning is in order. But a party bus can eliminate most of the hassle. At least you have your own nightclub, a place for gambling, and beautiful stripper maidens.
With lots of booze at hand and beautiful maiden strippers, you can get the party started with a bang.
Should you decide to take the party outside, South Beach is ideal for taking it up a notch, or two. In truth, you can't be celebrating in Miami and not visit South Beach. This is where you and the gang can "people watch" beautiful naked women all day long.
Here, you can go fishing, for women and real fish. You can attend a pool party. You can go golfing.
Feeling hungry yet? Food is plenty. So, while you're partying in your party bus, and watching Miami in its full glory, you can bar crawl, and visit as many restaurants as you want.
There are only two rules you need to follow while planning a bachelor party:
Don't have in your hometown.
It can't be just a night out with the guys.
Although a bachelor party is really for the bachelor's friend, it's guaranteed that the bachelor will be satisfied with your efforts. Don't you think your brother and best friend deserve one last party?
Bachelorette Party
If you decide to have your bachelorette party in Miami, a party bus is the perfect idea for getting around town.
Let's tell the truth, a bachelorette party doesn't have to always be about funny jokes about boners, hunky stripper dudes, and a crazy amount of alcohol. Yes, experiencing your "Nauti" side, with all the embarrassment and laughter, is great. It's your party, and you'll wine if you want to.
You can do all those things on your party bus, and more. For example, you can explore more bachelorette party themes. Since you have the party bus, you can customize it to your needs.
Enjoy Miami's legendary nightlife scene. Turn your party bus to a Victorian dinner party complete with fancy hats and white gloves, strip club, or even a costume party. You're the boss bride, you decide.
Feel free to invite all your best friends. A party bus can host up to 40 of the bride squad, or more. The spacious, comfortable interior is designed to hold as many people as possible. You can even fold furnishings for more space.
It can be a canvas where you can create the perfect party environment. Your imagination is the limit.
Two things to remember:
Don't bring underage people if you're planning on drinking.
Make sure the party bus rental company has a copy of the guest' list.
Remember, you can always go out and enjoy the great outdoors. In addition to sightseeing, you can practically go anywhere. Whether it's the beaches, Miami's VIP nightclubs, or museums, your party bus will take you wherever you want.
Throwing an epic bachelorette party involves making it personal. You want to make it your party, enjoy yourself, your bride tribe, and the night. When you're on a party bus, it's easy to make it personal.
Furthermore, if you'd love the idea of good times and tan lines, hit the beach. Miami is notorious for its tropical weather, warm sun, and beautiful beaches. It'd be ideal for a beach bash.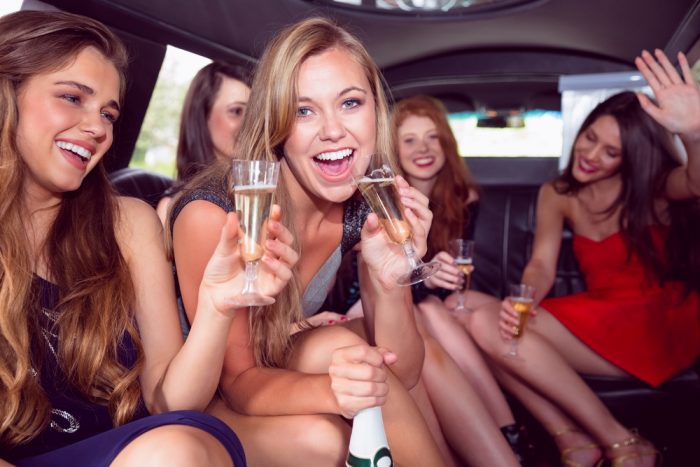 Wedding
Planning a wedding takes a village.
Weddings are steeped in tradition. They're almost sacred. There are thousands of little details to be taken care of. But at least, you don't have to worry about place and transportation.
Driving everyone is already a complicated procedure. There are the groomsmen and bridesmaids. Family and friends. Not to mention, the groom and the bride.
Your party bus will help gather you and your guest in one place. Thus, you never lose a loved one at a critical time. Everyone will get to and from the ceremony and reception sites, together. And nobody has to do any driving on this special day.
Your guests can enjoy a smooth photo shoot as well over a few drinks. You don't need to herd your guests in one place since they'll appreciate the friendly atmosphere on your party bus.
Finally, with a party bus, logistics is a big item you can check off your wedding preparation checklist. Freeing your time to attend to other details like the gown.
Give your guests the VIP treatment they deserve. And make sure everybody arrive on time, and in a good mood for your wedding.
The last thing you'd want is someone driving under the influence on your wedding. Let them enjoy their drink safely, perhaps while enjoying a slideshow of your romantic photos. A professional driver will make sure everyone arrive on time. Since the driver knows the area, you don't need to worry about people arriving late as well.
It's really in your hands to avoid a disastrous nightmare when it comes to transportation, especially if you're out of town. Having your wedding in Miami can add excitement to your excitement. And you only have one chance to make it right. Instead of having your guests scattered and lost, gift them with a party bus.
After everything is said and done, getting away with your groom (or bride) in a party bus can make a remarkable "Just Married" statement.
Your wedding day is yours and yours alone. Don't let anything ruin it. Transportation should be easy, and it is if you use the services of a party bus.
Sweet 16
A party bus can enhance your sweet 16 experience with genuine comfort, thrill, and professional service. If you're looking to make your 16th birthday as memorable as possible, then you can't go the wrong direction with a party bus.
A legit cause for celebration, your 16th birthday is very special not only for you but also for your family and friends. You want to say goodbye to childhood, and welcome your new life as an adult. And you need to itch that in your memory so you won't forget it.
If you're throwing a party for your daughter, son, niece, or nephew, you have a lot of planning to do. You have a lot to worry about. What theme, traditions to follow, activities, and so forth. But the dance floor won't be one of them.
Because a party bus is made for parties, you need not to worry about DJ and dancing floor. At least, you got that covered. Whatever tradition and custom you choose to follow, you can rely on a party bus customization to make it the best sweet 16 party ever.
The birthday girl (or boy) will immensely enjoy this party supported and surrounded by her (or his) loved ones. Rent a spacious party bus to make sure everyone will be there.
Obviously, Miami can be perfect for nightlife and beach themed party. If you fancy. There's also plenty of outdoors activity including the Children's Museum for example.
P.S. A party bus is also perfect for Bar Mitzvahs, Bat Mitzvahs, and proms.
Airport Transfer
Whenever you need transport from and to the airport, with class and style, a party bus makes a lot of sense.
Contrary to popular belief, a party bus can be the cheaper option you have.
Whether you're in town for business, pleasure, or a mix of both, a party bus can look good on you.
Coming to Miami to indulge in Cuban culture? Sailing the Atlantic Ocean? Shopping? The Beach? Women? Whatever tickles your imagination! You'll need wheels to own the city. You'll need a party bus.
If it's your first time, the driver can act as a tour guide. So, you'll get where you want, on time. No need to waste your time, lost, or stuck in traffic. In a strange city, you can really use a friendly pair of eyes on your side.
Book in advance to make sure your party bus awaits your arrival.
Birthday
Having your birthday in Miami? The best thing to do is rent a party bus. For increased privacy, party buses are fitted with tinted glass. Enjoy your ride away from prying eyes.
Enjoy your amazing birthday with your friends and family without intruders. What more can you ask for? If you like to make a show, a party bus's laser light system is sufficient.
Want to have a blast? Not that the installed surround music sound is sufficient, but some party bus rentals in Miami will allow you to install your own. Bring your own music if you want.
Your party bus can provide a level of intimacy can't be found in hotel rooms. If you don't want to have your birthday party at home and don't like hotel room, try a party bus. Invite all your friends, and together, celebrate and honor your birthday.
Can't go to Vegas? Bring Vegas to you. Have a casino-themed birthday party on your party bus.
Control what's on the menu, especially alcohol. Let your guests know you're thinking of them. After all, they went through the trouble of coming to your party. But let's be honest, they came because it's a party bus birthday!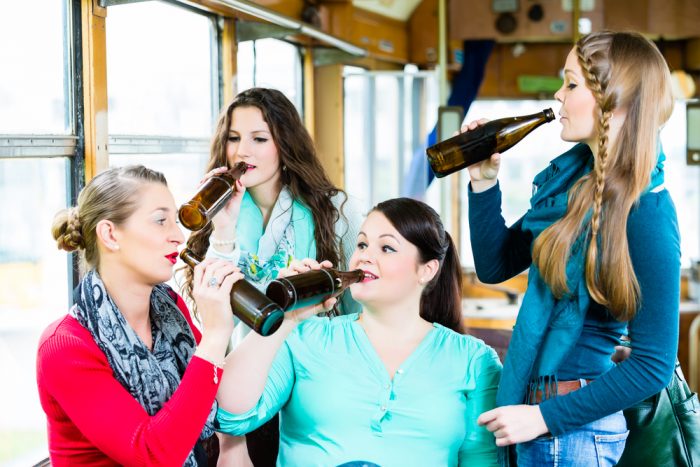 Miami Party Bus Rentals
In this section, you'll get an overview of all Miami party bus rentals. The section will focus on answering a hypothetical question, "Where do you rent a party bus in Miami?"
Essentially, a party bus is a limousine for parties. Naturally, you rent a party bus from a limousine company. It's a given.
However and because these companies are privately owned, you need to be a bit cautious. Why? Party bus companies are run by humans. And humans, sometimes, make mistakes. There are horror stories to be told; lost luggage, bad timing, bus fails, and worse.
To avoid such disasters, be alert. All it takes is little preparation, knowing what you want, and caution. Relax, if you practice some vigilance, everything will go according to the planned route.
The party bus companies here are hand-vetted, trusted, and among the best in Miami.
Let's talk a little bit more about pricing.
There're no one-size-fits-all rates. It depends on the type of service. Whether it's a bachelor party, birthday, or wedding. Number of passengers. Date and time. Pickup city and destinations. And so forth.
Some will even offer personalized packages depending on your needs. Each company has a different pricing structure. So, always be asking questions.
One more thing, make sure to tip the driver.
The following Miami party bus rental companies will give you a great starting point for renting your party bus:
Phone: +1 305-456-2029
E-mail: [email protected]
User reviews:
"The driver arrived on time and car was very clean!"
"Our driver was great, on-time, very easy going…I would highly recommend them"
Area: South Beach
Capacity: 27-37 passengers
Phone: 800-611-6631 (Toll Free)
E-mail: [email protected]
User reviews:
"Outstanding overall. Limo arrived on time, driver was very courteous and professional. Limo was immaculate. At time for pick-up on second leg of the round trip, the cruise terminal was crowded, but the limo was there right on time, and the ride home was just as nice. Highly recommend!"
"Went very well. The driver was there early, picked up my guests and waited for the end of the event to transport everyone back."
Area: Broward, Palm Beach, Miami Dade
Capacity: 30 passengers.
Services: Airport transportation, special wedding packages, and proms.
Phone: 954-461-6419
E-mail: [email protected]
User reviews:
"I wanted to get limousine service as a special surprise to my husband for our honeymoon. I went back and forth with a few different limo companies over the time span of about 4 months (I am very particular and obsessive with my planning). I emailed back and forth with this company and must have asked 50+ questions. Heath never got annoyed and was nothing but overly pleasant and responsive to all of my repetitive questions and concerns. Our driver for the day was the sweetest kindness lady ever! Not only did she help us capture the perfect picture in front of the limo by insisting that she'd happily take more pictures just to be sure that I got one that I actually liked, but she also explained to us how everything in the back of the limo worked and gave us a nice scenic tour of the city before dropping us off to our destination. This company went above and beyond my expectations and I would HIGHLY recommend them to everyone looking for limousine service."
Area: Fort Lauderdale and Miami
Fleet: 16 Passenger Party Bus Mercedes Sprinter Limo
Pricing: Flat rates on all services
Phone: +1 954-699-1945
User reviews:
"We needed the limo to transport us around for pictures and to take us to the wedding ceremony and reception. This was one of the last tasks to do for our wedding, and it was literally left until a week before the wedding. The quick reply with a quote and the ease of booking with them was great. They arrived early and were patient with us since we were late leaving the hotel. The driver greeted us with a smile…The limo itself was beautiful, clean and the wedding package included a bottle of champagne. The value for the short amount of time we needed it was great."
Area: Boca Raton, Fort Lauderdale, Miami, Aventura, Parkland, Pompano Beach, West Palm Beach, Weston
Fleet: Mercedes-Benz Sprinter, Ford Mini Coach Bus
Phone: (954) 628 3010
User reviews:
"Best Experience I ever had with a limo in South Florida. First class. Showed up on time with a white stretch Hummer limo, although we booked a ford limo for a lower price. We were impressed to find it meticulously detailed, decorated and most importantly clean. Driver was very professional, nicely dressed and friendly. All in one – a great service."
Area: All major areas of South Florida
Fleet: Cadillac Escalade Stretch Limo 20 – 22 Pass, Hummer H2 White Stretch Limo 20 pass, and Ford Expedition White SUV Limousine 12-14 Pass.
Services: Business travel, Airport transport, prom.
Areas Serviced
Miami Beach: South Beach is located in the southernmost of Miami Beach. This neighborhood is home for hundreds of art deco buildings from the 1920s and 1930s. You can enjoy it as a part of a party bus tour.
Miami: Aka Magic City. Home to Miami Beach, Art Deco Historic District, and South Beach. Here you'll enjoy the finest museums, marketplaces, and parks.
Brickell: The Park Avenue of the South is the place to enjoy the finest things in life. It's well-known for its luxury condominium towers with luxurious residences and outstanding views. The place to stay.
Coconut Grove: A history buff? You'll enjoy Coconut Grove. It dates back to the 1800s and has a rich Bahamian history. Family-friendly.
Downtown Miami: Along with Brickell, here's the center of the Miami Universe. Again, here you'll find the finest residential options and enjoy the city life. Revel in urban life.
Wynwood: You'll wish you have more time. Wynwood represents the fun side of Miami with its street art, superb 24-hours bars and restaurants, and easy-going atmosphere.
Little Havana: Music, cigars, and Latin culture. Little Havana is where you take a break and appreciate the Cuban spirit of Miami.
Midtown: A combination of Wynwood and Edgewater neighborhoods, Midtown is a feast for your senses. You'll find here art galleries, skyscrapers, and lots of shopping. A fashion pilgrimage waiting to happen.
Design District: Your visit to Miami can't be complete without visiting the Design District. Here you can enjoy fine architecture, art, and interior design. If for nothing else, do it for the sake of your creative urge.
All these places are best experienced through a party bus. Doesn't hurt to stop and blend in with the locals. Memories and sweet stories are waiting for you.
In Conclusion
To conclude our guide, here's a Party Bus Do's and Don'ts Do's for you:
Do sit down and wear your seat built while the vehicle is in motion.
Don't neglect security.
Do mind Alcohol rules; no underage drinking.
Don't bring messy food.
Do use the emergency exit in real emergencies.
Don't damage your party bus.
Do plan your time wisely.
Don't smoke if you're asked not to smoke.
Do avoid illegal drugs and weapons.
Don't break traffic laws.
Do plan your route and stops wisely to avoid narrow places.
That's not all. But you get the idea. Most of all, do party responsibly.
Congratulations on finishing our party bus rental guide. Now, go use the information, and make sure you choose the perfect service for your Miami bus rental.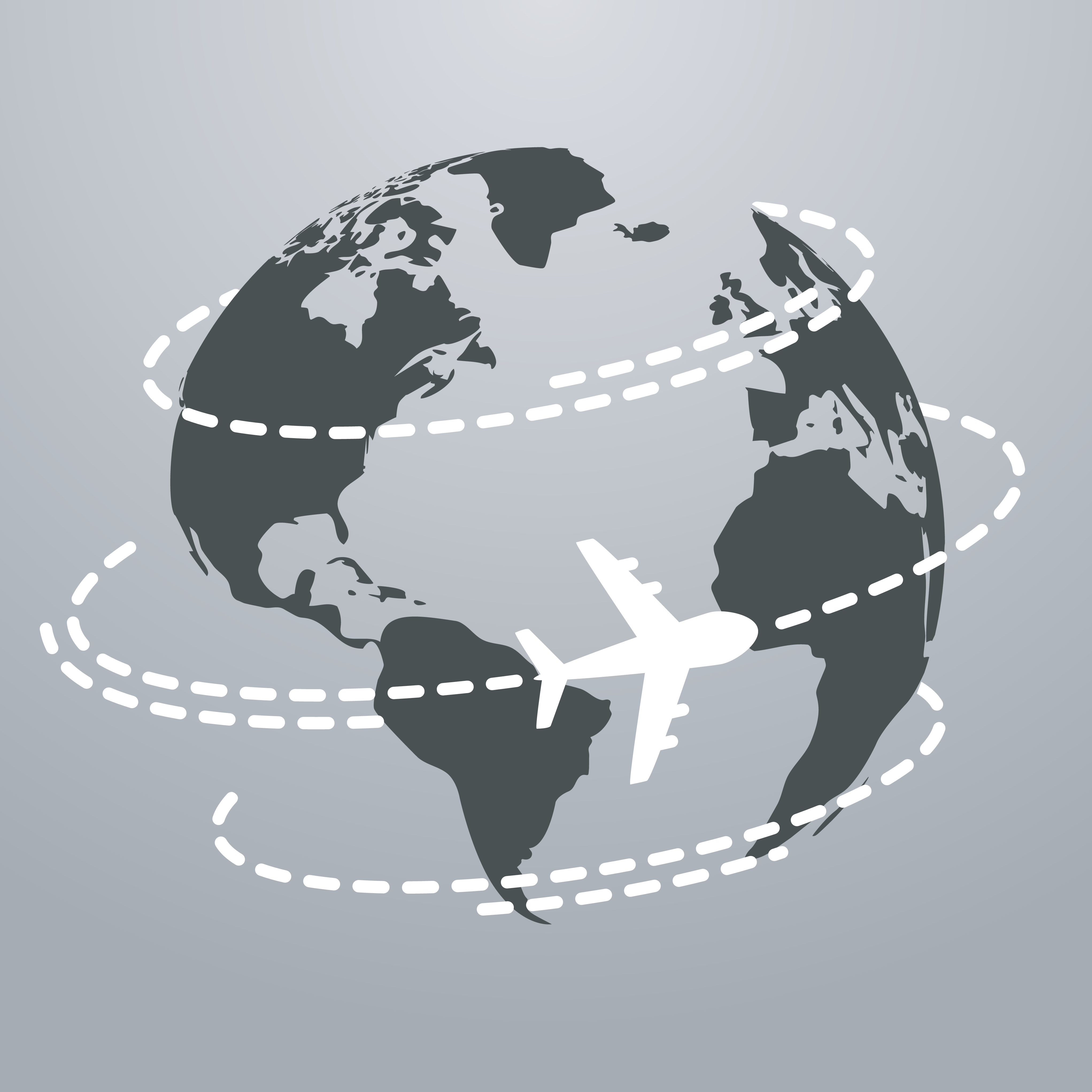 Get The Help You Need!
Want to Book a Party Bus in Miami?