Bachelor Party Dinner at Commander's Palace in New Orleans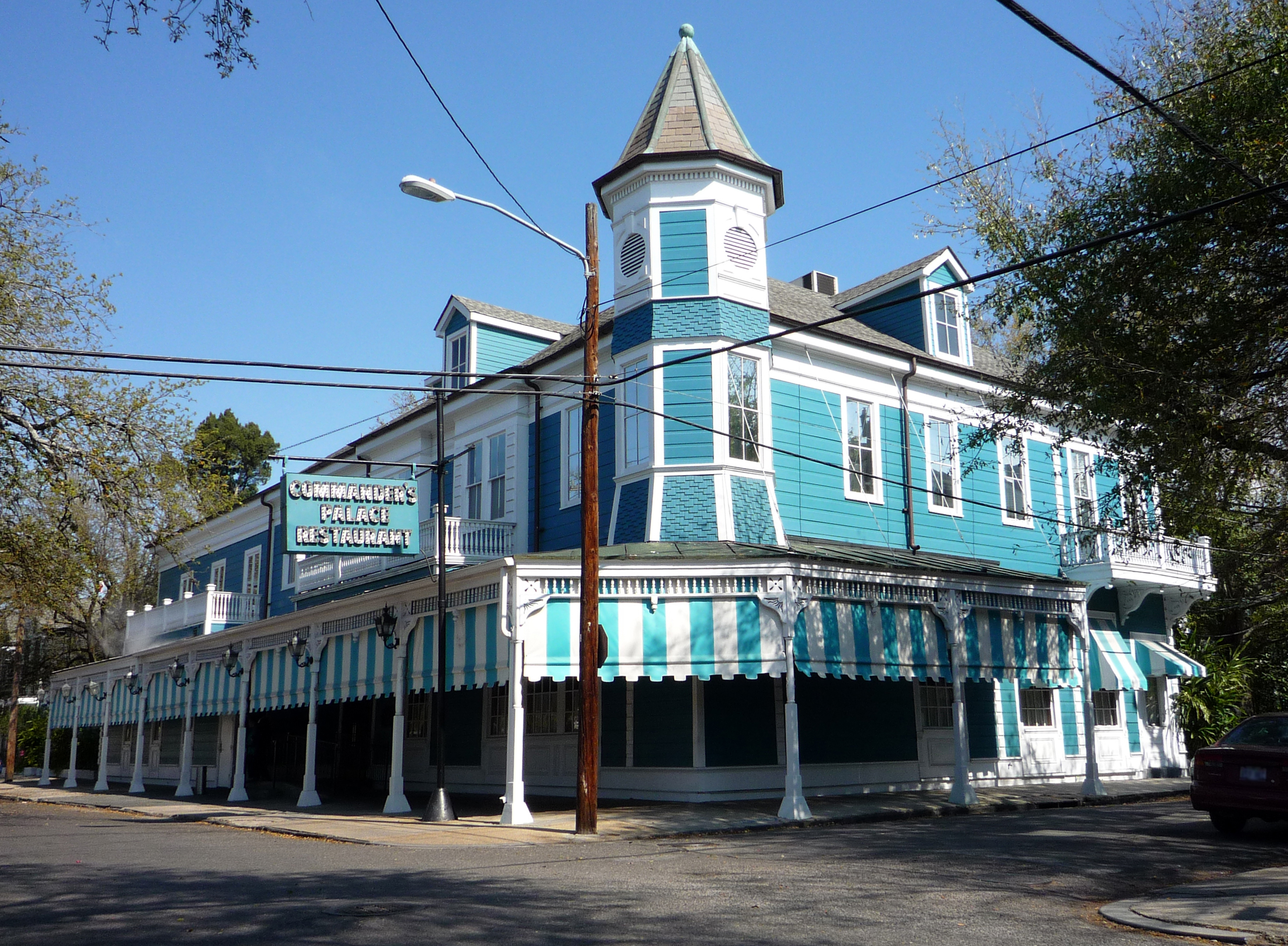 This post may contains references to products from one or more of our advertisers. We may receive compensation when you click on links to those products or services. Please also consider
donating to our website.
Commander's Palace located in the Garden District of New Orleans, LA is a great location to have a calm and enjoyable bachelor party dinner. Located in a Victorian building that was erected in 1880, the history of this building is as great and rich as the food you will eat.
Chef Tory McPhail does an excellent job in planning his creole inspired dishes. For appetizer I would recommend either the Shrimp and Tasso Henican, or the Crispy Port Belly & Oysters.   For a soup I would recommend you go with the Turtle Soup (if you can handle it), which is a classic at this restaurant.
For dinner you must go with the Pecan Crusted Gulf Fish, which will literally knock your dress socks off (remember this place is business attire). If you are not into fish I would recommend you go with the Filet Mignon of Black Angus Beef as the steak and demi-glace are mouthwatering. For side dishes the French Potato Puree and Stone Ground Grits add the perfect touch.
For dessert you have a few choices but only one should be selected. You must, must, must, must get the Creole Bread Pudding Soufflé. This dessert is amazing so you may need to order more than one. Make sure you put this in with your entrees, as it takes about 20-30 minutes to prepare.
Commander's Palace also offers a three-course chef tasting (prices vary) where you can select a soup/salad, entrée, and dessert. They always include their most popular dishes in this option, so it's worth a try (I have never done this).
If you are looking to spend some money for a great experience with quality food, this is the place you should have your bachelor party dinner. Although this is a classy sit down dinner and the atmosphere will never get wild, this is a great restaurant to coat your stomach for the debauchery that will occur on Bourbon Street after you finish your meal.