Pat O'Brien's in New Orleans, Louisiana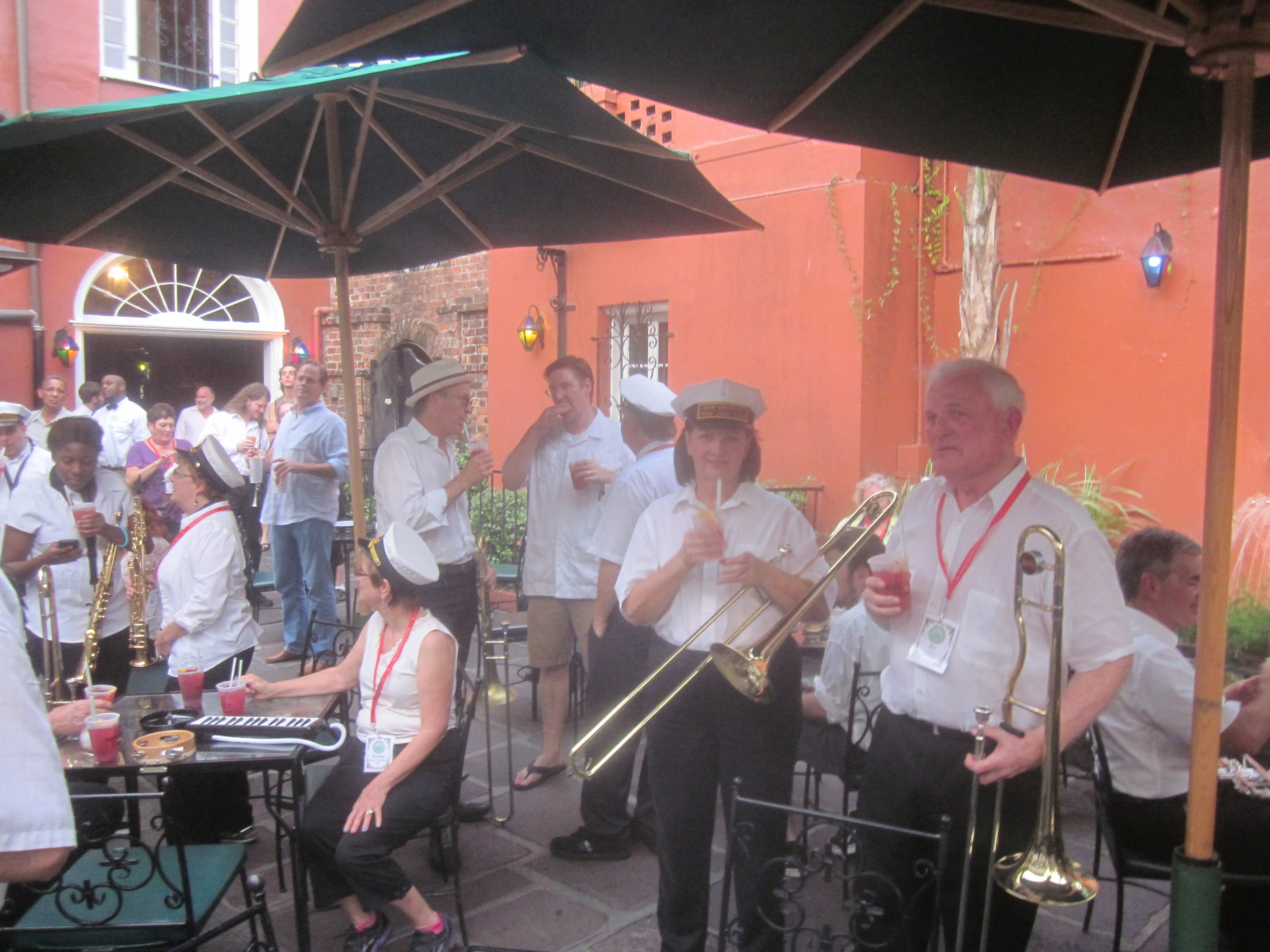 This post may contains references to products from one or more of our advertisers. We may receive compensation when you click on links to those products or services. Please also consider
donating to our website.
Pat O'Brien's Piano Bar in New Orleans is an award-winning venue that has been in existence for decades. Everything about the venue has been designed to maximize the party experience and it has a well-established reputation for hosting group events which include out of control bachelor parties. With a company motto of "Have Fun" this is one venue that you must consider for your Bachelor Party celebration.
To get the party started with a punch, Pat O Brien's have their very own speciality cocktails and they serve non-alcoholic drinks as well, which are perfect if the party has a designated driver, or if there is someone in the crowd that doesn't drink alcohol. Specialist cocktails include Skylab and The Cyclone, which are both based on vodka, or Cool Breeze, which is a non-alcoholic mix of different fruit juices. However, one of the must-try cocktails is the Hurricane – and the glasses it is served in are a much sought after souvenir at the Bar, so don't forget to order one while you are there.
When it comes to partying, there are five different bars to choose from, or guests might prefer to book the private party suite. They even provide party packs and merchandize, just in case you want a little something to remember them by, or if you might want your own private party later.
The menu includes chicken wings, catfish strips and alligator bites, or go for something really different and try the popcorn coated Oysters, or perhaps opt for some of the traditional New Orleans's fare such as red beans and rice or red jambalaya.
As an added extra, guests have the option of having their pictures taken – perfect for recording your Bachelor Party and helping to ensure that you always have something to remember from the days when you will still single.
If your group wants to eat outside, then there is a courtyard restaurant in a tropical garden setting.
The bar is easily accessible; they accept Visa, MasterCard, American Express, Travellers checks and cash.
Pat O'Brien's New Orleans
718 St Peter St, New Orleans, LA 70116
(504) 525-4823
Open Mon – Thurs 12:00pm – 2:00am / Fri – Sun 10:00am – 2:00pm