The Best Bachelorette Party Instagram Captions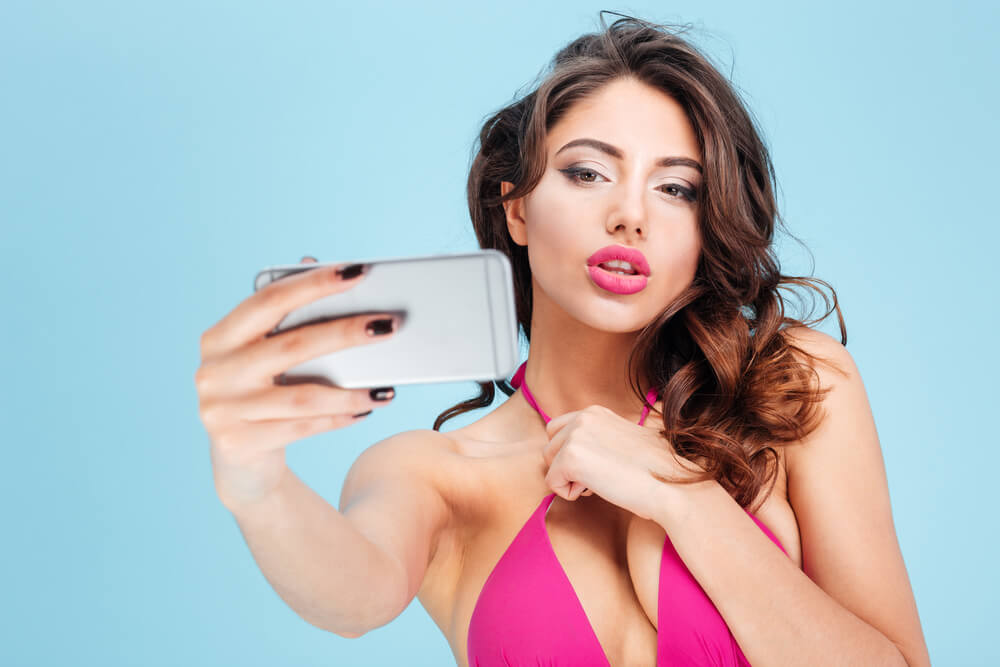 This post may contains references to products from one or more of our advertisers. We may receive compensation when you click on links to those products or services. Please also consider
donating to our website.
Introduction
Looking for cute bachelorette party captions for your instagram?  It can be surprisingly difficult to come up with short, cute, catchy sayings to tag your pics.  We have put together a collection of captions that you can use or use for inspiration for your bachelorette party captions Instagram, Snapchat, Facebook, Twitter, TikTok, or other social media. These captions can be used alone to describe what is happening in the picture, but are often used along with the bride's hashtag or caption for her wedding pics on social media. 
Picking the Right Instagram Caption
We have broken our captions down into four main categories: funny, cute, raunchy, and locational. Of course, you can use them for other types of pictures, but we wanted to give you an idea of how we would use them.  We even added some photos to help you catch the right vibe.
However, there is more to picking the right caption than just matchin up the caption and the picture.  You also need to know your audience.  More people are going to be looking at the bride's social media around the wedding than normally check it out.  Parents, grandparents, little siblings, and potential in-laws may be checking out the photos.  So, keep that in mind before you slap a questionable caption on a photo. 
Funny
Above all else, a bachelorette party should be fun.  There should be plenty of smiles, laughter, and good times.  A funny caption helps capture those memories.  While live, laugh, love may be basic AF, it is still a pretty good reminder of how to approach life including bachelorette parties.  So, slap one of these captions on a photo of the bride or her crew smiling, laughing, giggling, or cutting up.
We do have a word of caution about funny captions.  Bachelorette parties are supposed to be light and breezy.  So, if you post a picture that needs a funny caption, make sure that everyone will be laughing with the people in the picture, not laughing at the people in the picture. 
How do you do that?  Well, it can be a fine line.  Some people have an awesome sense of humor.  Other people, well, not so much.  Keep what you know about them in mind before posting or captioning photos.  We may sound super serious for something as not-serious as social media captions for bachelorette party photos, but if we tell you we have seen some things, it is because we have seen some things.  Everything about your bachelorette party should be drama-free, including the photos and captions!
We solemnly swear we're up to no good. 
Wine flies when you're having fun.
Wife of the party.
I'm only here for the cake.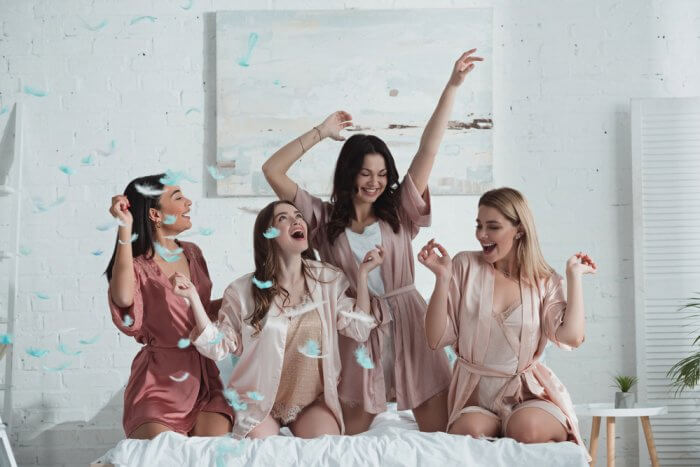 My excuse is that I'm young.
Bach and boujee.
Twenty-four-hour champagne diet.
She's getting MEOWied.
How Merlot can you go?!
Alcohol may not be cool but nobody gets the party started with a salad.
She's love drunk, we're just drunk.
Sip, sip, hooray!  It's almost the big day.
Last night on the town before the gown.
Caption this.
Ask me if I would like another shot; I'm practicing saying I do.
Cute
We love a cute caption.  Cute captions are ideal for photos on any type of social media.  They may make a reference to a drink or drinks, but they are not focused on being drunk or partying. They are friendly, light, and may even make a joke or two at the wedding planning process, but not at the bride or the groom.  You can feel confident slapping one of these cute captions on pics for any of the bride's social.
Another thing we love about our "cute" captions is the kind of photos that match them.  Think group shots of the bride and her crew all smiling together, photos having a great time, staged photos, or one-on-ones of the bride and one of her friends.  To us, these captions are perfect for the kind of photos that make you think you should print them out and get them framed. 
The final flamingle, because she's no longer single.
Love, laughter, and happily ever after.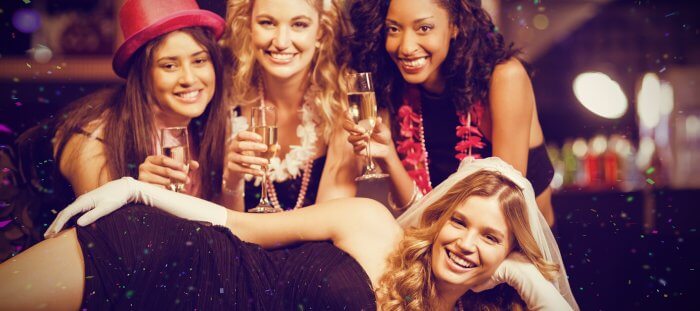 Last fling before the ring!
Raising a glass to our favorite couple.
Next stop: wedding!
Friends who slay together stay together.
One last syrah!
Keep calm and get your bachelorette on.
Before you say "I do," let's have a party or two. 
Out to play before we give her away.
Feyoncé!
Friends are the family you choose.
Pop the champagne, she's changing her name!
A drink in one hand, a ring on the other!
This sure beats wedding planning!
Raunchy
None of our raunchy captions are x-rated, instead they are what we call playfully raunchy.  Pair them with a picture of the bride or the party getting a little wild and they convey a naughty message, but not a nasty one.  There is a reason for that.  The wrong bachelorette party picture can derail a wedding.  We are not exagerrating.  It happens.  More than you might think it happens. 
So, we have included some captions that work for pictures that are a little risque.  Maybe you had a stripper at the bachelorette party or people got a little too tipsy.  These captions are great for that.  However, just because your caption is safe does not mean the photo is.  Before you post a photo that you think of as raunchy, consider running it by everyone in the photo.  A bachelorette party is supposed to be all about the good time. 
Learned some new tricks.
Celebrating the bride's last ride. 
Look Like a Beauty, Drink Like a Beast.
Single for One More Night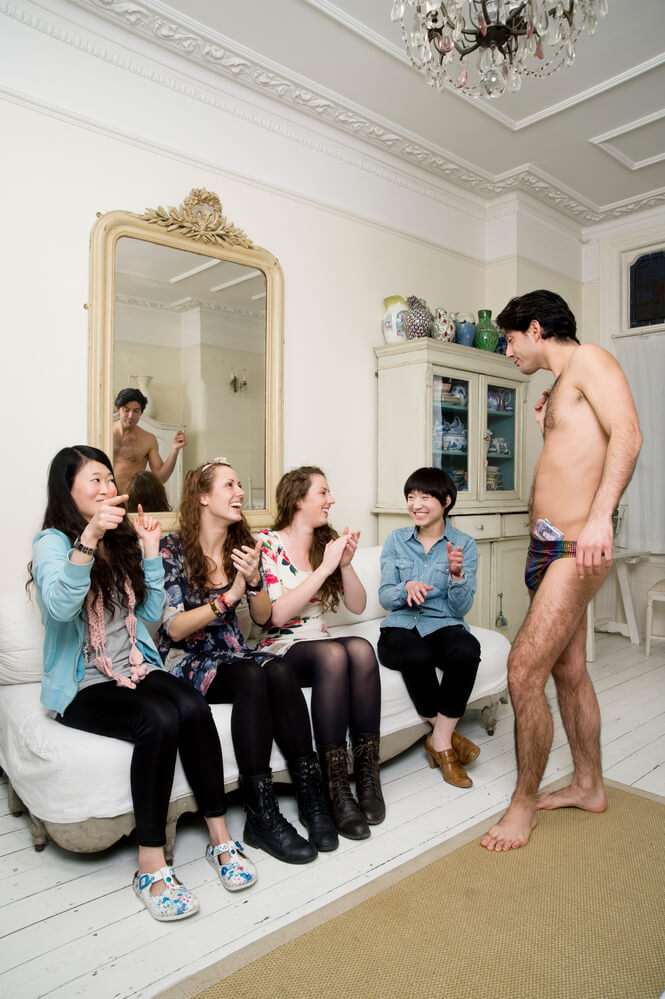 Raising hell before the wedding bells!
Something borrowed, something blue, all of us party harder than you.
Miss to Mrs. with all my b–ches!
What happens at the bachelorette party stays at the bachelorette party.
Wedding season has been tough on my liver.
Bach shit crazy!
Bach that ass up!
Pop it like it's hot.
We came, we saw, we partied.
Booze, beefcake, and the bachelorette.
Strippers, booze, and friends.  Why am I getting married, again?
Locational
Heading for a destination bachelorette party or even just having your bachelorette party at a specific location in your town?  Then, a locational caption makes sense.  It shouts out to where you are at and celebrates the destination.  You can do a stand alone locational caption.  People love those as hashtags.  You can combine the location name with one of the captions.  "Honky Tonk Hoe Down #Nashville," or "Girls just wanna have sun #Cancun #Becca'sBach."  They are a great way to celebrate where you are partying.
Nacho average bride.
Girls just wanna have sun.
Happiness comes in waves.
Paradise found.
Let's get nauti. 
Last sail before the veil.
Lookout *insert location*, the I do crew's in town!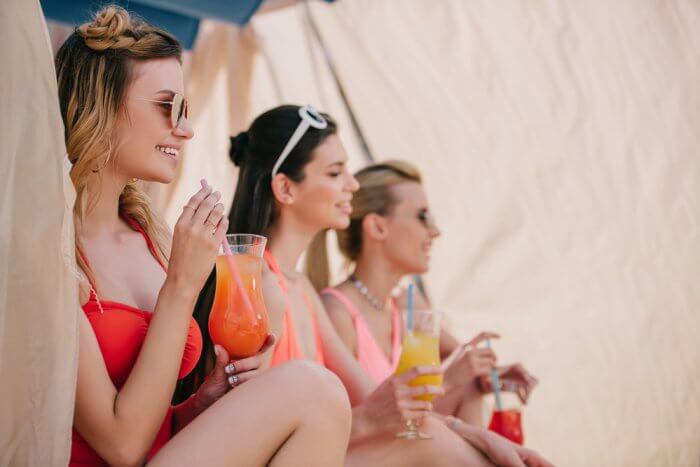 Let's party, beaches. 
Sea you later, we're off to the bach party. 
Good times and tan lines with the bride.
Honky Tonk Hoedown Before the Gown.
Nashville weekend take over.
Cheers, beaches!
She said "yes," we said *insert location here*.
Babes, baches, bikinis, and boats.
Picking the Right Photos
We have mentioned why you want to pick the right captions for your group, but keep in mind that the caption only tells part of the story.  A picture is also worth 1,000 words.  So, pick your photos wisely, or at least pick when and where they are posted wisely.  Even if you think your social media is totally locked down, an embarassing photo on a locked down account is only a screenshot away from being widespread.
At the risk of sounding like your parents for a second, we have some advice about putting bachelorette party pics on social media.  Wait till after the party to post.  Take the pics when they are happening, but wait till the next day, when everybody's sober, before posting pics.  If you're on a destination trip, picking pics to post and caption can even be a fun activity for the flight home.  This may sound like we are being overcautious, but while posting a photo of the bride drunkenly puking at her bachelorette party may seem hilarious when it is happening, it can be humilating for the bride's future in-laws to see that pic. 
Conclusion
It can feel challenging to come up with the right bachelorette party captions instagram.  You want to seem witty, original, and personalize the caption for your group.  Do not stress yourself about it.  It's a social media caption, not your PhD dissertation.  A good caption is going to go with the picture and serve as a reminder of what was happening at the time.  That's it.  If you can throw in an inside joke, tag people with names to remember for a long time, or incorporate the bride's theme, even better.  Just keep it light, airy, and safe-to-search.