Naughty Bachelorette Party Ideas (2023 Edition)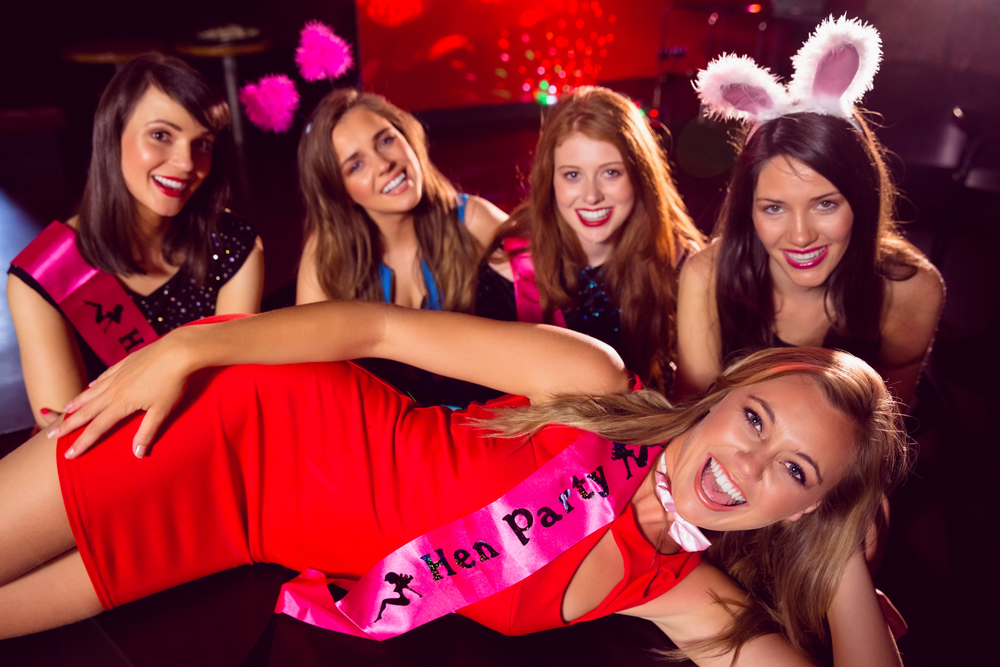 This post may contains references to products from one or more of our advertisers. We may receive compensation when you click on links to those products or services. Please also consider
donating to our website.
There are all sorts of bachelorette party themes and ideas out there.  From the timid to the buck-wild, we can help you plan a bachelorette party for any bride.  In fact, the most important advice we can give anyone planning a bachelorette party is to always keep what the bride wants in the forefront of your mind.  Even the very best bachelorette party is only a good one if the bride has a great time.  That said, we have to admit that the bad girl in us loves a naughty bachelorette party!  To us, the whole reason to have a bachelorette party instead of the more traditional, and generally far less wild, bridal shower, is to have the kind of party that becomes a little inappropriate after someone has said "I, do."  Dirty games, lots of drinks, and plenty of beefcake are a great start to an epic naughty bachelorette party!   
Know Your Audience
Before you plan a bachelorette party, it is very important that you know your audience.  Maybe the bride is a sweet, demure woman who comes from a personal background that prohibits many of the things that can make a bachelorette party deliciously naughty.  If so, do not take it upon yourself to change that up for her.  Ask her what kind of bachelorette party she wants, and listen to the answer.  If she is grown up enough to make the decision to get married, then she is grown up enough to be honest about what kind of bachelorette party she wants. Whether the answer is strippers grinding on her or an alcohol-free brunch, let the bride be your guide. We promise you that nothing in the world is quite as awkward for someone planning a bachelorette party than a bride who is uncomfortable for the whole party. 
Letting the bride be your guide is only the first part of knowing your audience.  The second part is trickier, but probably more important.  If you are planning the bride's bachelorette party, then you probably know the bride pretty well.  However, get her guest list from her before you plan the party.  Who is on it?  Is she pressured to invite people that might make a naughty bachelorette party uncomfortable for any of you?  This list includes any future in-laws, younger siblings, the bride's mother.  If that's the case, do not despair.  Instead of abandoning the idea of a naughty bachelorette, consider the idea of splitting the party.  Throw the official bachelorette party, make it PG, and invite all of those guests.  Then, throw a "kidnap the bride" bachelorette party and have the naughty party you, and she, really want to have.  That way, she has made sure that everyone she feels like has to be invited to the bachelorette party was there, and you still get to give her the bachelorette party she really wants!
Plan to Booze It Up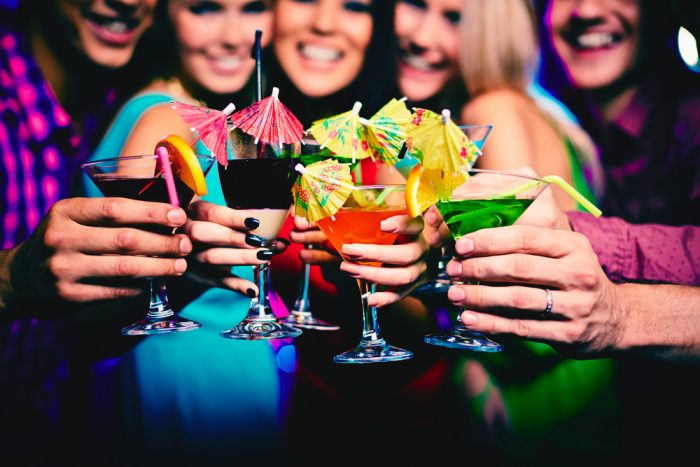 There is a time and a place for being sober and sedate.  A naughty bachelorette party is neither that time nor that place.  Plan on getting your drink on at the bachelorette party, and, the naughtier your plans, the drunker you might want to be.  After all, alcohol loosens inhibitions.  This means having plenty to drink on hand, but it also means planning ahead for a bunch of drunk wild women.  Rent a party bus, pre-arrange Ubers or Lyfts, or get a limo for the night if you are traveling to multiple locations.  Is the party at someone's house?  Plan on a sleepover and take keys from guests as they enter.  You want to be able to throw the wildest party you can imagine without worrying that, once inhibitions are gone, someone is going to make a terrible error in judgment! So, take the steps to be safe before the party ever even begins, so you can relax and have a great time.
How Naughty is Naughty Enough? 
At a bachelorette party, how naughty you get really depends on your group of friends.  Some people find a lingerie or sex toy party to be absolutely titillating, while others want some stuff that is questionably legal, depending on where you live.  You get to decide how naughty is naughty enough for you and your friends.  Our advice is that if you are uncomfortable planning it, then you probably will not be comfortable doing it. 
A Little Bit Naughty
If you just want to step a little outside of your comfort zone, then we have a few ideas that are great for normally mild brides to get a little bit naughty.  These ideas are the kind of naughty that might have future mother-in-laws raising an eyebrow in concern, but would probably just amuse the average groom.
Lingerie Party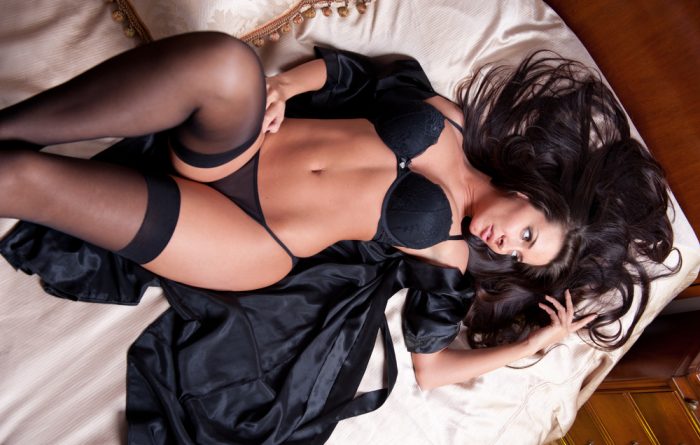 Every soon-to-be-newlywed needs some sexy lingerie for the honeymoon and beyond.  A lingerie party is a lot like a lingerie-themed bridal shower.  At its most basic, the bride supplies her sizes and the guests bring lingerie for the bride.  However, she does not need duplicates of things she would already buy.  To us, a lingerie party is all about shaking the bride out of the comfort zone.  If she is normally in white granny panties and a basic bra, then simply adding some fun and colorful things to her lingerie wardrobe may be enough.  If she already has a collection to rival Victoria's Secret, you may need to get a little interesting.  Think crotchless panties, stockings and garters, and peek-a-boo bras.  If the bride already has plenty of those, then, take it from us, a lingerie party is not quite naughty-enough for her!
There are a couple of ways to host a lingerie party.  You can throw it like a traditional bridal shower, picking a location, with the guests bringing items with them.  You can contact a fine lingerie retailer in your area and ask about scheduling a private in-store party.  You can get together your group of girls and a list of stores to hit, with the goal of getting the bride something awesome at every store. 
Of course, you can always hop on the direct-sales bandwagon and book an in-home party with a service like Sexy Diva or Tina's Fine Lingerie.  The plus side of in-home parties is that the consultant helps you plan the party and often comes with her own preplanned activities for your party guests.  In addition, the guests get to shop, as well.  The down side is that oftentimes you will have to order the items in the right sizes, so you want to make sure and plan this party with plenty of time before the Honeymoon.
Sex Toy Party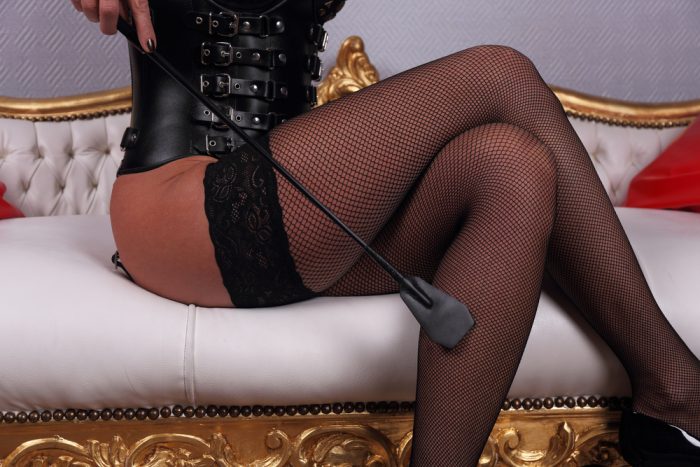 Another titillating idea that is in the slightly naughty range is the sex toy party.  Whether the bride is experienced enough to run a sex shop or is saving herself for her wedding night, a sex toy party can be a fun way to make sure she's well-stocked for an over-the-top honeymoon.  Of course, the guests will want to plan their presents accordingly.  Just like a lingerie shower, a sex-toy party can happen in a number of ways.  Guests can bring duplicates of their own favorite toys, which is great for a group of open minded women who know each other pretty well and do not embarrass easily.  If you live near a moderately sized city, you can head out to a private party at a local sex shop or plan on hitting a number of sex shops throughout the night.   
Just like lingerie parties, there is a big direct sales market for sex toys.  The trained consultants know how to put everyone at ease, and usually offer private buying opportunities that give the bride the chance to pick what she wants without everyone knowing what she has picked.  Pure Romance and My Secret Soiree are two services that help plan adult-themed parties nationwide.
Pole Dancing / Strip Tease Class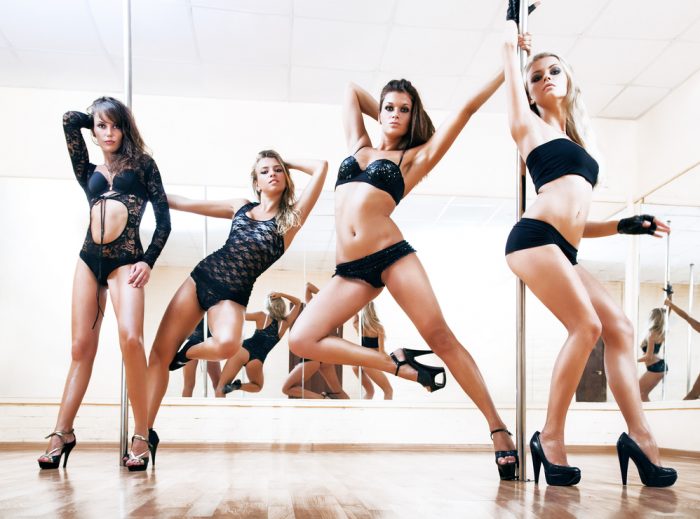 Our final slightly naughty idea is to take a pole dancing class.  If you live near a moderately sized city, you should be able to find a dance studio that offers pole dancing and/or chair dancing workshops.  Many of these venues offer bachelorette party specials, where you can book the entire space and even through your party at the dance studio.  In the space of 2 to 3 hours, you can learn some of the basics of pole dancing, though we caution you not to expect to be an expert at the end of your workshop.  You will probably feel pretty damn sexy.  An added bonus is that if the lessons are something the bride enjoys, you can always get her a gift certificate for future lessons. 
Moderately Naughty
Our moderately naughty ideas are the kind of ideas that might make some brides uncomfortable and that might upset less-than-chill grooms.  However, we think that they are a great way to cut loose and get wild with your girlfriends and have the type of night (or weekend) that will be much less likely to occur after you get married.
Sexy Scavenger Hunt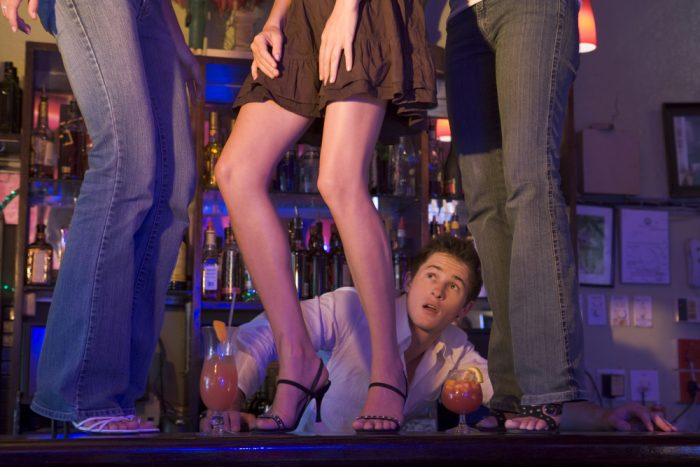 The Scavenger Hunt is a hot trend with bachelorette parties.  The best thing about this trend is that they can be personalized for every group of friends.  The typical bachelorette scavenger hunt might have you taking photos with random people doing random things on the scavenger hunt list.  The Sexy Scavenger Hunt starts with the same basic premise, but takes a decidedly naughtier turn.   Split into teams and divvy up the tasks among the teammate.  To keep the bride-to-be from being a spectator, you generally include a rule that she has to be the one to complete a minimum number of each task. Generally, you need pics or it didn't happen, but if you don't want the pictures all over social media, we suggest buying a couple of cheap disposable cameras and giving one to each team. 
You can use our list or create your own.  Here are some ideas to get you started:
Order a drink named for a sex act at the bar (think blow job, climax, buttery nipple, etc.). When it comes, you have to drink it without using your hands.  Bonus points if you get an attractive stranger to help you with that.
Dance on the bar (bonus points if you dance on the bar or stage at an adult oriented venue).
Body shots (with strangers or with each other- you decide).
Give a lap dance to a stranger.
Convince a stranger to give you a lap dance.
Kiss a stranger.
Ask a stranger to describe, in vivid detail, his sexual fantasy, on video.
Get a spanking from a stranger.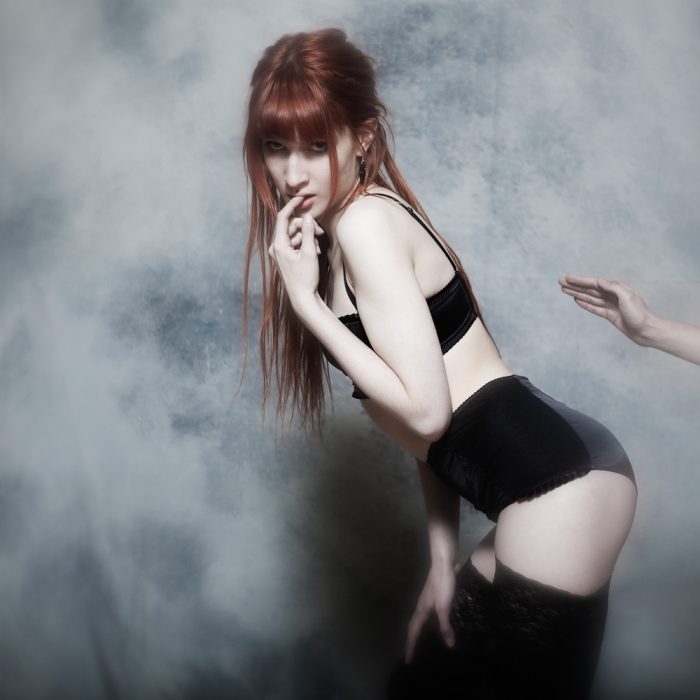 Use a cheesy pickup line on someone. Bonus points if you get their digits.
Collect an item of clothing from a stranger. It either needs to leave them slightly undressed (like a shirt) or hidden undressed (like underwear).  Socks, etc., do not count!
Get a condom of a guy.
Get a photo of you grabbing a stranger's ass (get their permission first- this is a naughty list, not an illegal one!)
Go to a Male Review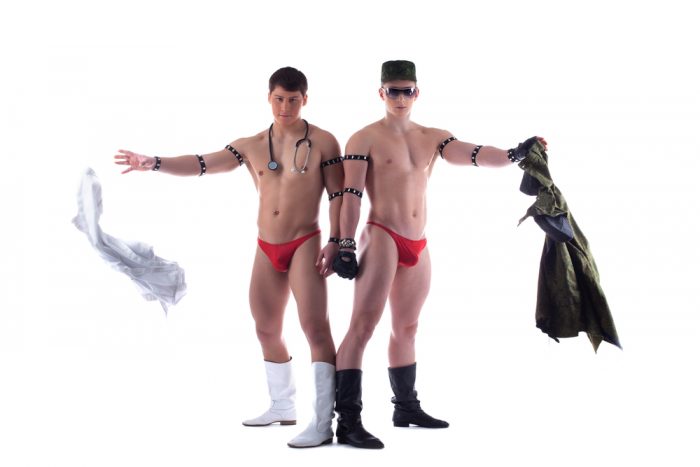 Strippers are iconic for bachelorette parties, because, well, good looking men taking off their clothes.  They can be very, very naughty, but they tend to be a little less scandalous if you go to a show at a club rather than hiring your very own personal dancer. 
If you are in or near even a tiny city in America, you will find tons of clubs featuring female strippers, but most cities do not have a permanent male review.  That can make it difficult to find a great place to throw a bachelorette party.  If you are in southern Florida, New York, Chicago, Boston, California, or big cities in Texas you may find a dedicated male review, and you can always check out our bachelorette guide to male reviews to see if we feature any in your local area.
If you are outside of those areas, you are going to have to look a little harder.  Do not despair if your city has no permanent male review venue.  Clubs in your area may host traveling male reviews, such as the traveling Men in Motion or Hunks on Tour shows.  These traveling shows give you an experience very similar to the shows in the Magic Mike movies; choreographed, themed dancers with multiple performers.  They are also experts at putting together special events like bachelorette parties. 
High Times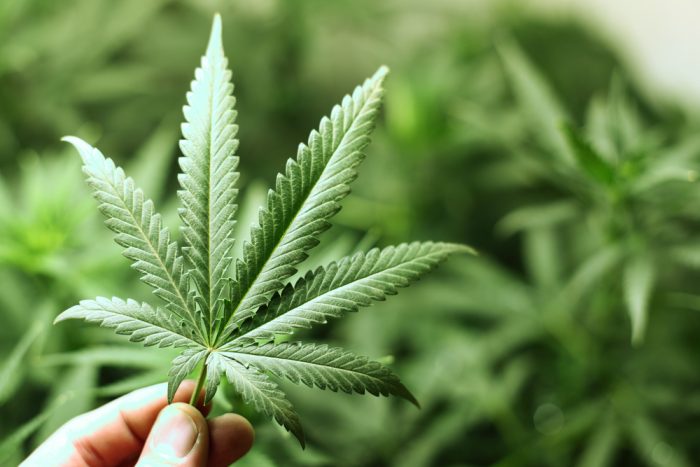 For a different type of naughty, consider a weekend trip to one of the states that have legalized recreational marijuana.  As of right now, the list is up to nine states and the District of Columbia.  Those states include Washington, Oregon, Nevada, California, Colorado, Maine, Vermont, Massachusetts, and Alaska.  Those also happen to be great locations for planning an awesome destination bachelorette party.
What is so naughty about marijuana?  That really depends on your perspective.  From a scientific perspective, marijuana is far less harmful for you than drugs that are legal in all states, such as nicotine and alcohol.  However, growing up with marijuana considered not only taboo, but also illegal in all states of the U.S., there is something pretty naughty about a pot party.
If a pot party is your plan, we think you need to consult with a reputable dispensary in your destination location.  Let them help you pick a variety of different strains, as well as different ways to consume them. 
Of course, we have to remind you that, on a federal level, marijuana remains illegal.  While it is unlikely that criminal laws against users will be enforced in a state where it has been legalized, you could face potential problems with employer drug tests if you live in a state where it remains illegal.  That is an important thing to keep in mind if any of the guests is subject to random drug testing. 
Very Naughty
Our very naughty ideas are not for the faint-of-heart, the blushing bride, or the anxious groom.  Instead, these are ideas for the open-minded who want one heck of a last fling before the ring. 
Hire a Male Stripper to Come to Your Event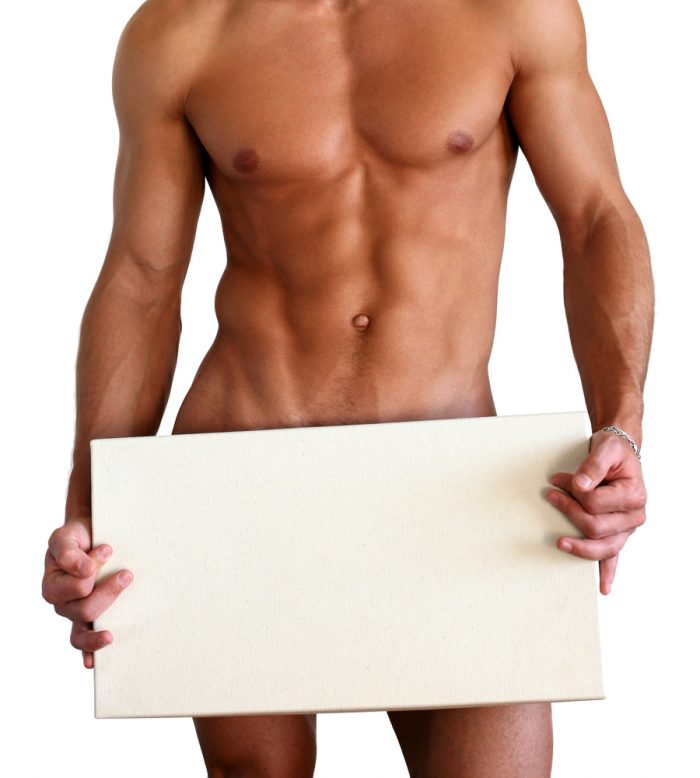 Why do we rank hiring a private male stripper as naughtier than going to a male review?  While there are rules about what exotic entertainers can and cannot do, those rules often get a little bendy when the dancers come to private venues. This can make a private stripper experience a lot more intimate and a whole lot naughtier than attending a male review.  Just make sure you know how far the bride is willing to go before you throw the party.  For a list of all recommended bachelorette party strippers, check out our directory.
Visit a Sex Club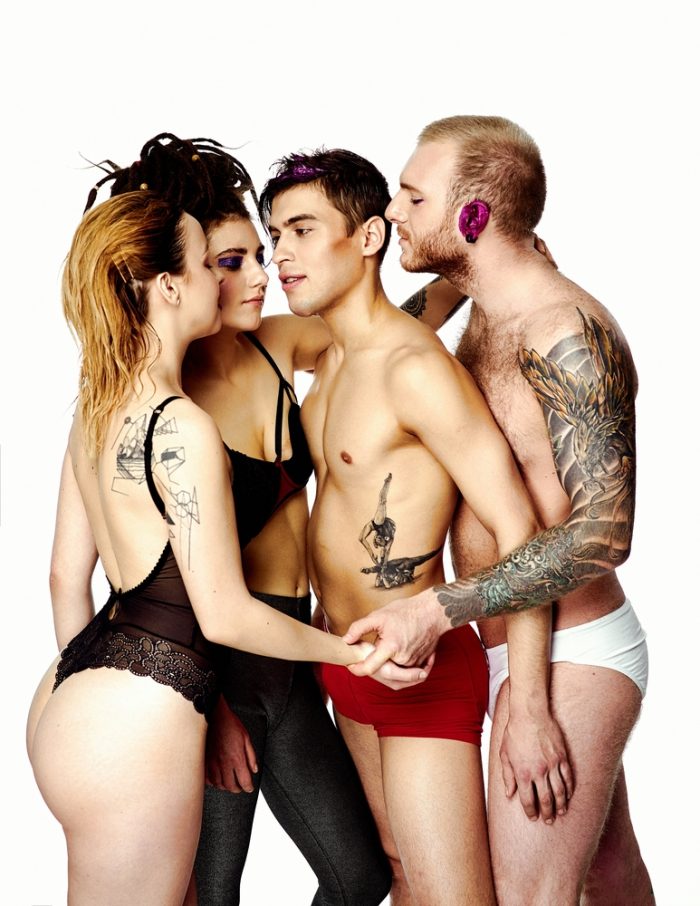 Looking for the ultimate in bachelorette debauchery?  Consider visiting an adult-only private club or resort like Denver's Scarlet Ranch or Hedonism 2 in Jamaica.  What can you expect at an adult-only private club?  Well, the answer to that question is tricky, because it depends on the club and it depends on the night.  Most bill themselves as places where your fantasies can come true, so what they offer really depends on what you want to find.  Our naughtiest suggestion, this is also the type of thing where you may need to tailor your guest list. 
Conclusion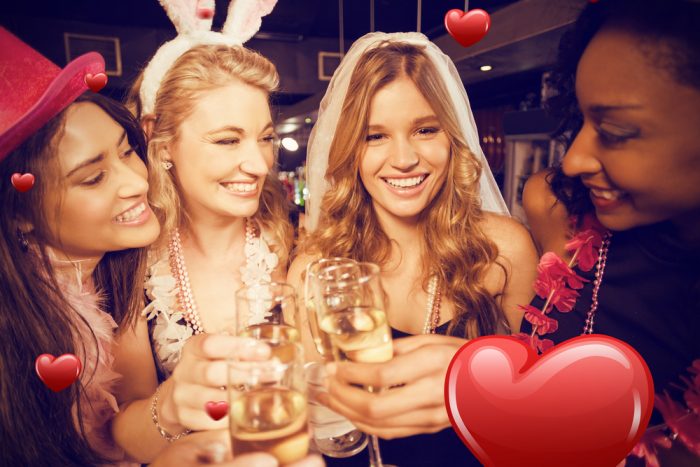 After reading our article, you probably realize that not everyone agrees on what qualifies for the naughty bachelorette party title.  One person's wild is another person's mild.  That is why we think it is really important to know your audience.  You want to plan the ultimate bachelorette party for the bride, always being respectful of her comfort and her relationship, even while you are pushing the envelope.  Hopefully, our list of party ideas with varying shades of naughty will help you plan the perfect bachelorette party.  Looking for more ideas about a specific type of party?  Visit our forums for helpful tips from other party planners!
Have some naughty bachelorette ideas you want to share with others?  Leave them in the comments below.