20 Cheap Bachelorette Party Ideas (2023 Edition)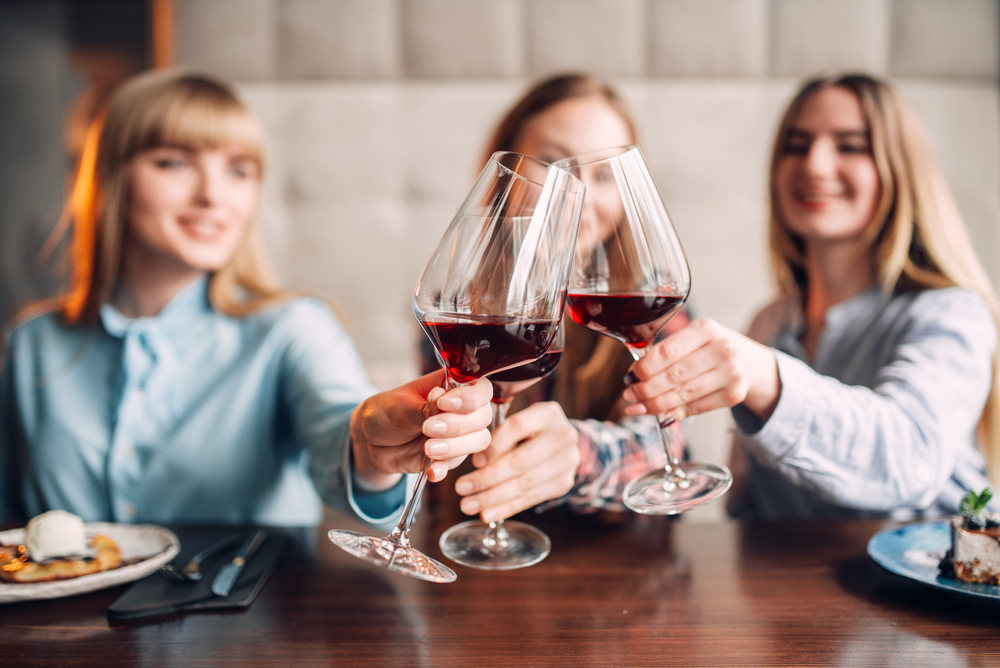 This post may contains references to products from one or more of our advertisers. We may receive compensation when you click on links to those products or services. Please also consider
donating to our website.
Are you a maid of honor with a cash-flow problem?  Perhaps you are doing just fine financially, but you know that the bride's got plenty of friends on her bachelorette party invite list who could not find two pennies to rub together.  Maybe you are just financially responsible and find that the idea of spending hundreds or thousands of dollars on a bachelorette party just rubs you the wrong way.  Whatever your reasoning, you may have been stressing out about how you were going to throw an awesome bachelorette party without breaking the bank.  Never fear, the bachelorette party experts are here to give you great ideas for throwing a budget bachelorette!
So, What Do You Mean Cheap?
There is some disagreement about the term "cheap," so we want to clear it up before you get started.  If your idea of a great bargain is finding a pair of new Louboutin's on sale, then this article is not for you.  We are not going to go all Goop on you and pretend like something that is a great deal for the average millionaire is realistic for most real people.  We went to one site that was talking about affordable bachelorette parties and one of their ideas was a party yacht.  How out of touch can you be?  So, we are focusing on ideas that are actually affordable.  How affordable?  Our ideas start at a budget of about $10 or $15 per guest, and, because many of them are potluck-type ideas, this cost can be spread around to all of the bachelorette party guests.  None of the ideas on this list should cost more than $50 per person per night.  That is what we mean by cheap; within the range of affordability to the average person who is old enough to have a friend who is getting married.
Cheap Bachelorette Party Ideas
#1 Dollar Store Diva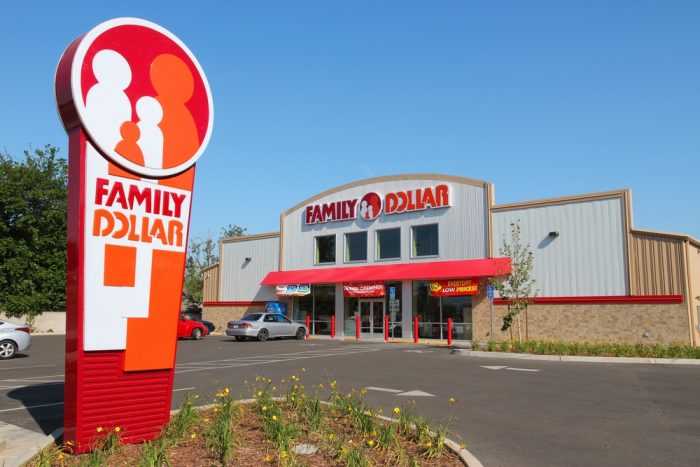 If you have not purchased party supplies like disposable tablecloths, paper goods, utensils, and decorations recently, you may not realize how quickly those items can add up in price.  While spending $3 to $7 per package may not seem exorbitant, one you add up all of the items in your cart, it can easily be over $100.  That is why we want you to become a dollar store diva.  You can find the same types of decorations at a dollar store that you would find at your average party supply store, but for a fraction of the cost.  If you need goods for a party of eight, you can easily save $30 or more on party supplies, just by hitting the dollar store.  Of course, dollar stores vary in quality and selection.  Our local favorite is the Dollar Tree. 
#2 Master Mixologist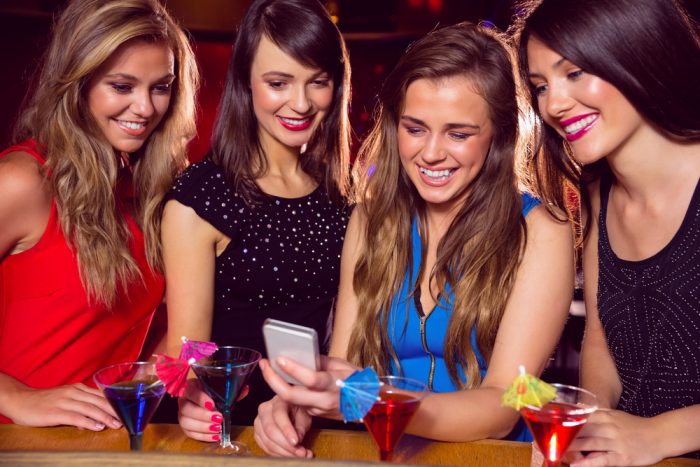 While some people have dry bachelorette parties, getting tipsy is part of the fun at most bachelorette parties.  However, booze can get very expensive, very quickly.  This is especially true if you are pouring custom drinks or serving alcohol that already comes in its own individual serving containers like beer or hard ciders.  If you want to get tipsy inexpensively, think back to when you did not have the money to drink.  Punches have long been a great go-to for inexpensive alcoholic drinks.  You can go with a classic punch idea or create your own signature bridal shower punch, allowing you to use inexpensive alcohol and limit your selection, to keep your costs lower.
Trash Can Punch is a tried-and-true favorite.  While there are plenty of variations on this classic recipe, the basics are very inexpensive: a bottle of Everclear or vodka, a huge big container of Hawaiian Punch, and some fruit slices.
Jell-O Shots are another affordable way to get your buzz on.  Cheap vodka, water, and boxes of gelatin mix combine together in paper cups to create a festive, fun shot of alcohol.  Jell-O comes in so many colors that you can easily match your party's décor theme.
Mimosas are another inexpensive drink option.  Cheap bubbly wine and orange juice combine together for the classic brunch drink.  If you are not a fan of orange juice, you can always go with Bellinis, which uses the same combination of bubbly wine and juice, but substitutes peach nectar or juice for the orange juice. 
Need some other bachelorette party drink recipes?  Check out this article.
#3 Bachelorette Brunch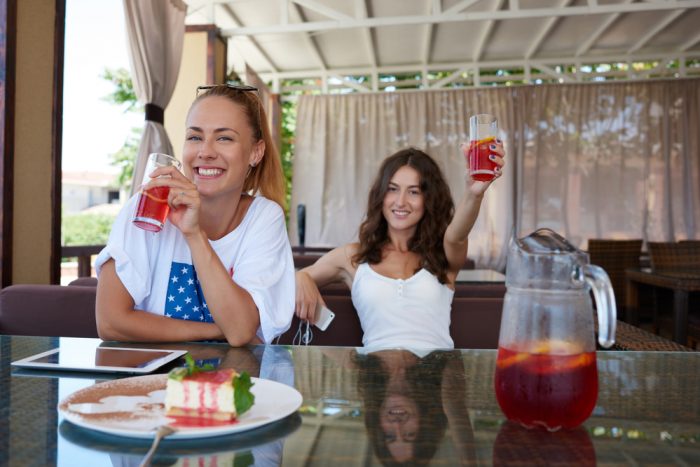 A bachelorette brunch is a great way to celebrate a friend's upcoming nuptials, and also an easy party to keep completely affordable.  There are a couple of ways to do this without breaking the bank.  The first, most affordable way, is to play hostess to a brunch in someone's home.  One of the bride's friends has a house big enough to play hostess to a group of her friends.  Tap that friend for her help and reach out to other friends if you need any folding tables or chairs.  Do not worry about how they look because you're going to cover them up with cute tablecloths from your Dollar Store.  Then, when you reach out to the guest list, assign everyone an item from a menu that you put together.  No item should cost anyone more than $10 or $15 to make or buy.  Some ideas are: French Toast Casserole, strawberries and whipped cream, an egg casserole, baked brie and crackers, grapes, Caesar salad, and baked oatmeal.   Round out your list by having a few people bring orange juice or peach juice and others bring the bubbly wine.
#4 Camp Out/ Glamp Out
Want to plan a whole girls' weekend, but finding it cost prohibitive?  Consider camping.  Now, this is only an affordable alternative if you own or can borrow camping supplies for your group.  However, chances are that you know someone who has stuff for camping.  Rent a camping spot at a nearby state park or national park and head out with your girls.  Think classic camping foods- hot dogs, s'mores, and hot chocolate, and enjoy stargazing, hiking, and whatever activities are unique to your chosen camping spot.
No nearby places for affordable camping?  Consider pitching a tent in someone's backyard and having a mini camp-out.  You will still be close to luxuries like toilets and showers, but can pretend to get away from it all.
#5 Classic Slumber Party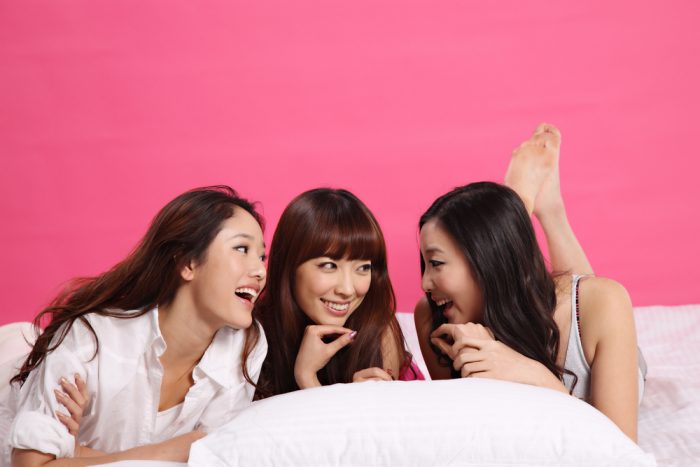 What was your favorite type of party when you were growing up?  If you said sleepover, then you are not alone.  So, stock up on the junk food, pick up some classic movies from the bride's teenage years, and invite the girls over for a giant slumber party.  The more retro you go, the more fun a slumber party gets, so think about the things you loved when you were a kid.  Paint each other's nails, do face masks, swap scary stories, and play truth or dare. We used to wrap a guy's house if we thought he was cute; warn the groom you are coming (and get his okay beforehand and enlist some of his groomsmen to help with clean up the next day), and load up the car with girlfriends in pajamas and several rolls of cheap TP and go to town).  
#6 Head to the Beach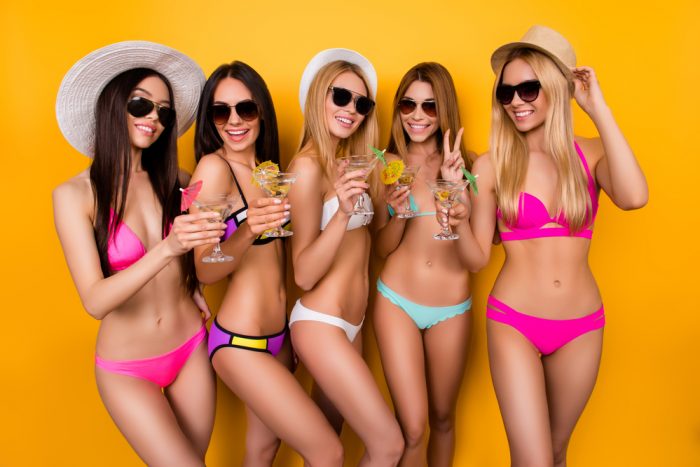 Admittedly, this great idea only works if you live near a beach.  However, beach can be a pretty expansive term.  Do you have a body of water somewhere near you?  If so, then you have a beach.  Spend the day enjoying the sun and the sand and playing in the water.  If you have friends that own any type of watercraft, from floaties to boats, see if they will lend them to you.  Fill up a cooler with beer, water, and soda, and another cooler with sandwiches and chips. 
#7 Get Artsy
There are a ton of different places where you can go to create your own work of art.  These places are happy to help you host bachelorette parties, letting you bring in your own food and drink, and offering group rates that bring down their costs to about $25 per guest.  They are a great group activity, especially if the bachelorette has a diverse group of friends who do not know each other very well. 
#8 Roller Girl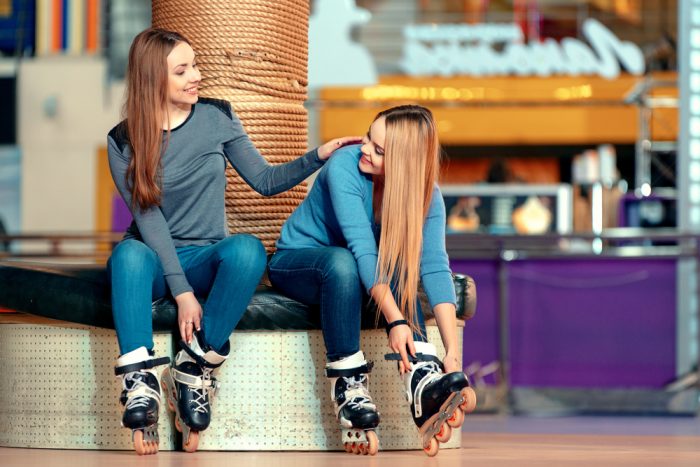 Remember how much fun skating rinks were back in the day?  They are even more fun with your girl squad.  Not only that, but most skating rinks are happy to let you bring in your own refreshments, as long as you rent a party room or a party table.  Even with skate rental, renting a table, and the cost of pizza and drinks you can throw a skating party for about a dozen for a couple of hundred dollars, depending on your location. 
#9 Psychic or Psyche Out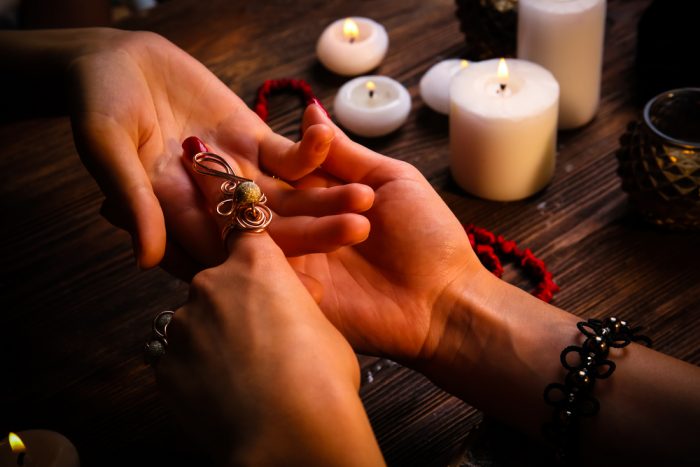 What bride-to-be does not have questions about her future?  That is why we love the idea of a psychic bachelorette party.  Now, the cost of this one can vary, depending on where you live, who you hire, and the skill set of your particular group of friends.  You can do it very cheap with a little planning ahead.  Tap a friend or two to learn some of the basics of palm reading and teach yourself how to read a tarot deck (not as difficult as it sounds- tarot decks not only come with detailed descriptions of the meaning of each card, but also tell you how to do basic readings).  Throw in an Ouija board, and you have an entire themed evening.  Have a little more money to spend on the party?  Consider hiring a professional psychic to come provide readings for your guests.  Worried some guests will take things too seriously?  Add a little levity and remind people not to take things too seriously by throwing in some less serious fortune telling items, like a Magic 8 ball.
#10 Makeup Class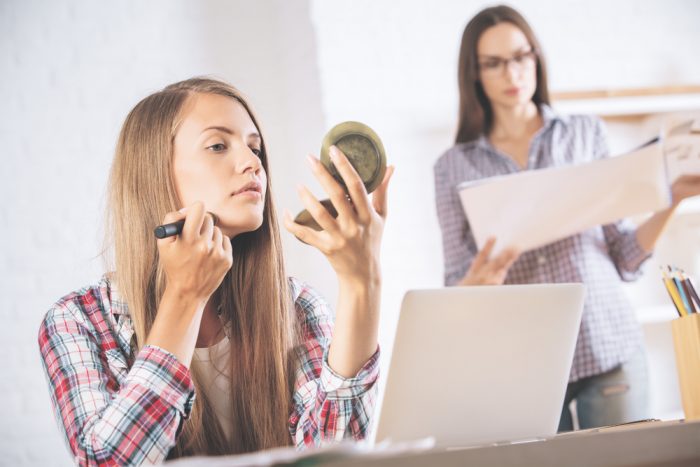 Some women are naturals at using makeup very well.  Others of us have mastered the basics, but get lost when it comes to fancier things like contouring and highlights.  A group makeup class is not only a fun bachelorette party activity, but can also be a great prelude to making sure that the bridal party has mastered picture-worthy wedding-day looks.  To book this, look for a local makeup artist that does wedding looks that the bride enjoys and discuss booking a group class.  Guests may need to bring their own makeup brushes and maybe their own makeup. 
#11 Poker Night
For some reason, poker has a guy's night out feel to it, but ladies love poker, as well.  The great thing about poker is that it is one of those games that you can learn in an evening, but it takes a lifetime to master.  Set your buy-in low and plan a tournament style game.  We suggest Texas Hold 'Em, not only because it is a pretty fun game to play, but also because the rules are pretty easy to follow and it plays well in tournament style.  Set your buy-in low for all of the guests, don't forget to pitch in for the bachelorette's buy-in, and have your guests pitch in another $10 each to cover pizza and drinks.
#12 Wine Tasting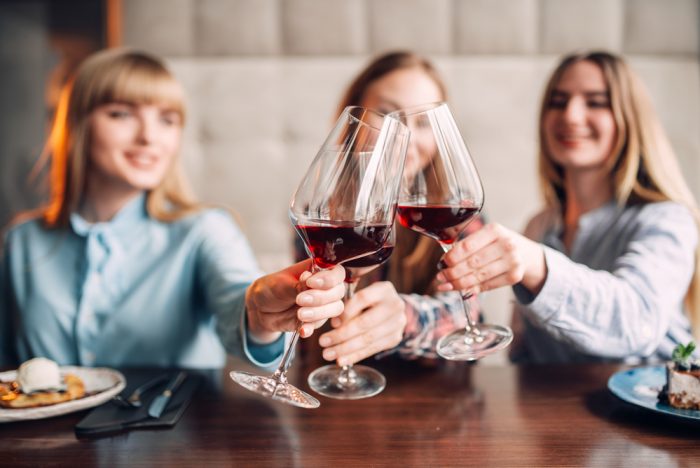 You probably have some great wineries nearby and you might be surprised how affordable it is to head out for a wine-tasting.  However, if you are not near a great winery or two, it is easy to set up a wine-tasting in your home.  Grab a few issues of a reputable wine magazine and look for their wine ratings.  You would be surprised how many highly rated wines are super-affordable.  How affordable?  You can challenge yourself not to purchase any bottle that costs more than $10 and still come up with some great flavors and a variety of different types.  Pair them with cheese, bread, and fruits and you have an affordable activity and refreshments!
#13 Scavenger Hunt
You have probably heard of the bachelorette party scavenger hunt.  They have been popular for a couple of years and if you have ever been on one, then you know why they are so popular.  Modifiable for any group of bachelorettes and bachelorette party settings, you can customize the bachelorette party list for your group of friends.  Some bachelorette parties go with a naughty scavenger hunt list, while others go with more complex city-wide bachelor hunts.
#14 Pool Party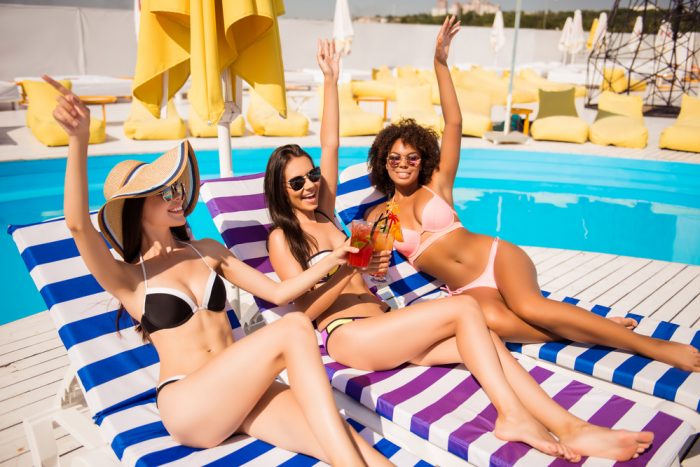 Everyone loves a pool party, and the bachelorette pool party actually goes well with some of the hottest bachelorette party themes, like the mermaid bachelorette party.  The cheapest way to have a pool party is to use a pool that someone at the party already has access to, so look at your guest list to see if anyone has a pool at their house or their apartment complex.  If there are no pools in your friend group, then consider renting a room at an expensive hotel chain and using their pool for your pool party.  For a great pool party, you can add a lot of fun relatively inexpensively.  Once again, a dollar store is your best friend, because you can visit it to stock up on pool floats, noodles, and water guns to make your pool party a blast.  Just remember to keep your drinks in cans or plastic cups; you do not want broken glass near a pool!
#15 Progressive Party
One way to minimize the costs of throwing a great bachelorette party is to plan a progressive party.  With a progressive party, you move from house-to-house, and a different person serves as hostess for different parts of the party.  You start at one house for an appetizer, another house for dinner, a third house for dessert, and a fourth house for after-dinner entertainment.  You can increase or decrease the number of stops to tailor a party to your tastes.
#16 Murder Mystery
Looking for a slightly old-school way to enjoy a night with your friends?  Think about throwing a Murder Mystery Party.  A murder mystery is more than just your average game night.  Your friends get to dress up, everyone pretends to be someone else, and you work together (or against each other) to solve the mystery and find the killer.  Many boxed murder mystery sets will provide suggestions for menus to help you set the scene and create the theme. 
#17 Play in the Park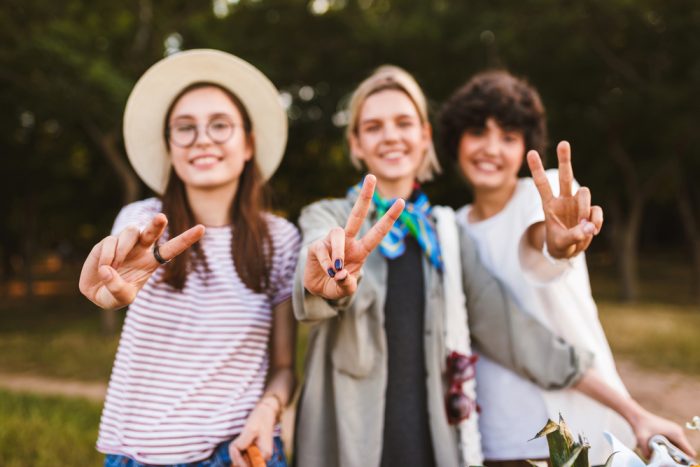 All around the United States, summertime sees Shakespeare festivals in parks of all sizes.  Most larger areas actually have outdoor theater opportunities throughout the year.  These events tend to be free, often showcase some amazing talent, and you can pack a picnic and a cooler for food and drinks. 
#18 Give Back
One of our absolute favorite ideas for an affordable bachelorette party is for the group to volunteer together.  What is the bride passionate about?  Whatever it is, you will almost certainly be able to find a volunteer experience that is perfectly tailored to your group.  Special Olympics, Habitat for Humanity, and a variety of animal-based charities offer volunteer opportunities around the country and at various times during the year.  The best part about volunteering is that it is absolutely free.  After doing something that makes you all feel great and like you have accomplished something good and shared the bride's good fortune, you will still have plenty of money to head out and hit the bars or have a great dinner.
#19 Game Night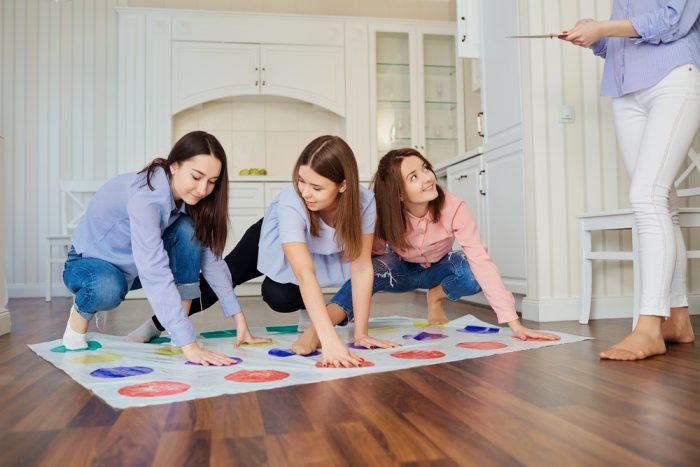 Game nights provide another opportunity for an inexpensive bachelorette party.  You can stick with classic game night games or you can choose bachelorette party games.  Personally, we like games with a bit of a naughty twist like Cards Against Humanity, Never Have I Ever, and Bad People.  We are also big fans of a trivia night.  If you are too, we suggest you look for a local bar that hosts a trivia night and sign up your bachelorettes as a team.  You will have the costs of drinks and maybe appetizers, but the activity, itself, will be free.  If you pick the right trivia night, and your group is smart enough, you might even get a prize that will help you cover the night's drinks and snacks!
#20 Trash the Dress
If your bride tribe is full of former bridesmaids, and none of them are too attached to their dresses, then a trash the dress party can be a ton of fun.  There are a bunch of different ways to trash the dress.  You can wear your former bridesmaid dresses to play paintball, you can make up water balloons with colored water (water, cornstarch, and food coloring), or you can splash paint on each other.   Whatever method you choose to trash the dress; your goal is mayhem.  Make sure to get plenty of pictures when you are done!
Conclusion
Hopefully, these ideas have helped you see that you do not have to break the bank to host a great bachelorette party.  There are lots of activities you can do that are free or cost very little per person and still let you and your girlfriends have a great time together.   After all, enjoying each other's company and celebrating the bride is what the bachelorette party is really about.  Even if none of these ideas is quite right for your group of friends, we hope that they have helped you see that if you do a little planning ahead and are willing to delegate some of the work (and some of the cost), you can throw a fabulous bachelorette party for only a few dollars per person.