Bachelorette Party Cakes (2023 Edition)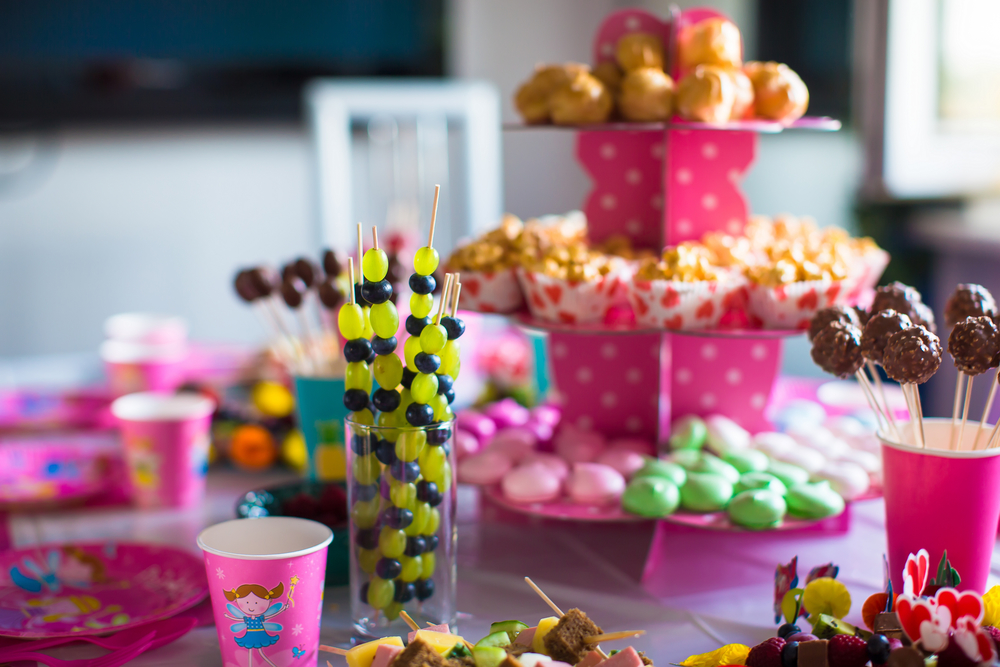 This post may contains references to products from one or more of our advertisers. We may receive compensation when you click on links to those products or services. Please also consider
donating to our website.
Depending on the type of bachelorette party you want to throw, there may or may not be cake present.  Cakes are not a must-have part of the traditional bachelorette party, but they are a way to make a party seem even more festive and an easy way to help you expand the bachelorette party theme.  Plus, just about everyone loves cake.  In this article, we will discuss bachelorette party cakes, cupcakes, and cookies, so that you can see an overview of the types of delicious treats you may want to have on hand at your bachelorette party!
Why Have a Cake?
We all know that cakes are associated with celebrations, but most of us probably do not know why.  In ancient Greece, they would make round cakes to honor the goddess of the moon, Artemis.  These cakes sometimes featured candles, and while that did not directly translate into the birthday cake tradition, one could the development of the cake as a celebratory treat in Europe.  By 17th century, German people began celebrating birthdays with cake.  Of course, cake back then was nothing like the cakes we eat today; it was a baked treat that is far more similar to bread than today's sugary, frosted concoctions.   However, more affluent Germans were able to provide more elaborate cakes and wealthy, upper class people began to celebrate with cakes that featured elaborate decorations, icing, and even layers.  The wedding cake also finds its roots in ancient history.  In ancient Rome, it was tradition to break bread over the bride's head to bring luck to the newlyweds.  Wedding cakes eventually began to symbolize luck for the couple and their guests.  The bachelorette cake is a relatively new addition to celebratory sweets, which is no surprise since bachelorette parties are relatively new.  They are a bit of a hybrid between a birthday cake and a wedding cake.  After all, they celebrate a wedding, but they are also a celebration of the bride. 
Bachelorette Party Cakes
Say Yes to This Dress
We love the gorgeous simplicity of this cake, which would be perfect for a bridal shower or engagement party, as well as for the bachelorette party.  Even better, you can search for a cake designer that can replicate the bride's actual dress for a truly magical cake experience: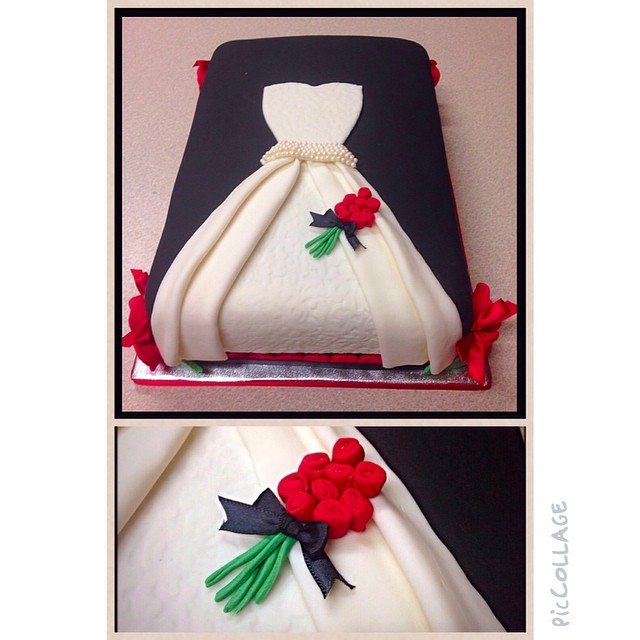 Festive Flowers
Looking for a gorgeous DIY idea for a bachelorette party cake?  Think of the bride's favorite flowers.  With them, you can transform a basic layer cake design into a one-of-a-kind creation.  The cake we feature shows a square cake covered in a mix of flowers, but you can use the same premise with any size and shape of cake, and with almost any flower.  Just do your research and make sure that your flower choice is non-toxic: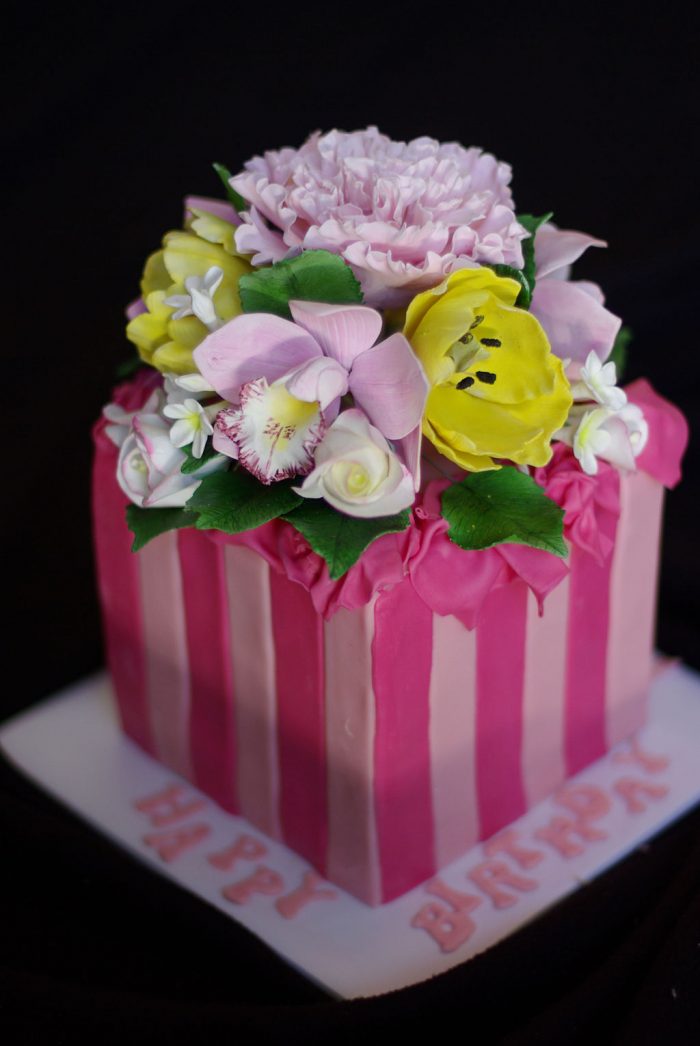 Having a Bachelorette Tea Party?
If your bachelorette party incorporates a tea-theme, then we think you will love these adorable teacup cake pops.  Smaller, easier to eat, and less messy than a cupcake, bite-sized cake pops are a perfect way to add something sweet to a bachelorette party: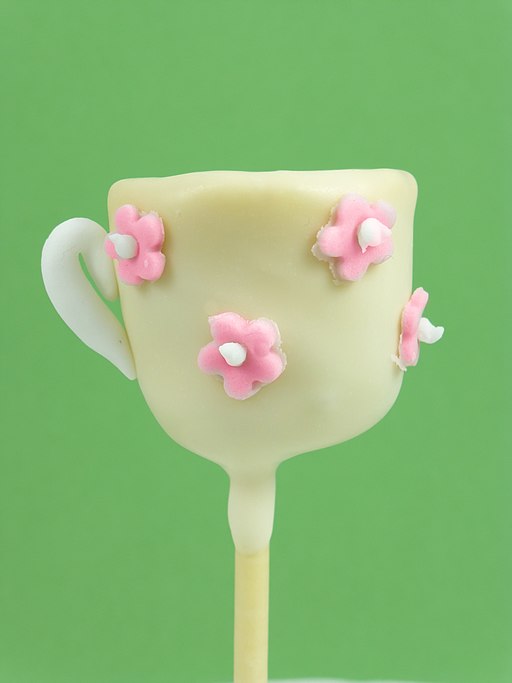 Stiletto Sweets
Stick it to your sweet tooth in one of these adorable cupcakes.  You can pick your theme color, but it is the awesome stiletto décor that makes these little treats scream "girl party!":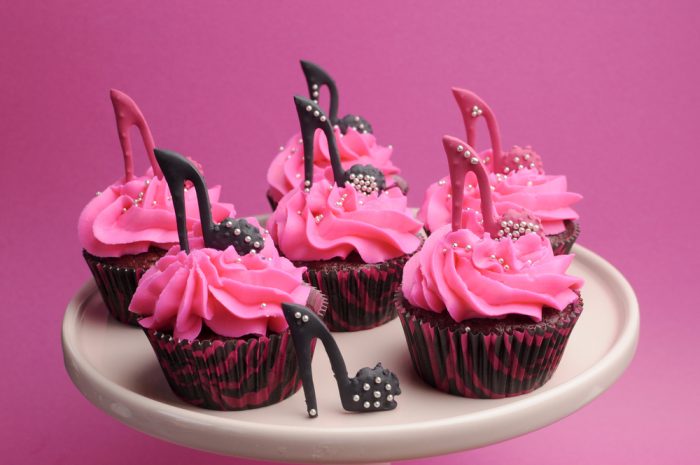 Sweet as Candy
We love the idea of using candy to decorate the cake.  This cake's designer used M&M's because the couple both had names that started with the letter M, but we can't help but think that a cake like this using rainbow candies would be perfect for a LGBTQ bachelorette party: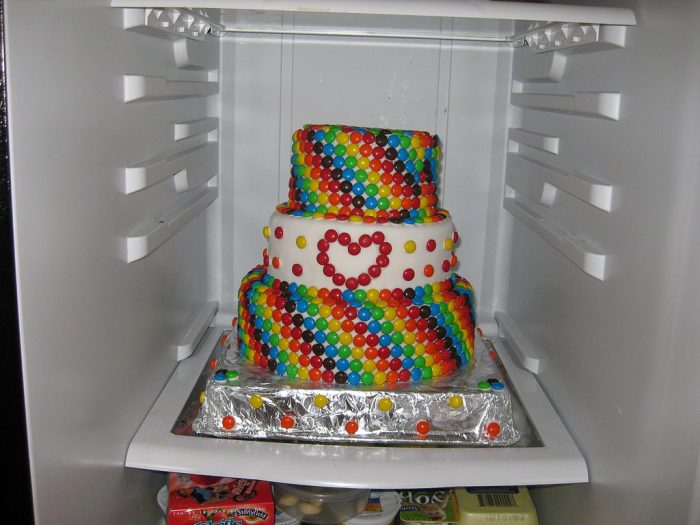 Something for Everyone
We love the idea of offering variety, but oftentimes those multi-flavored cake offerings are visually boring.  Not this bright, multi-colored, multi-flavored cheesecake option: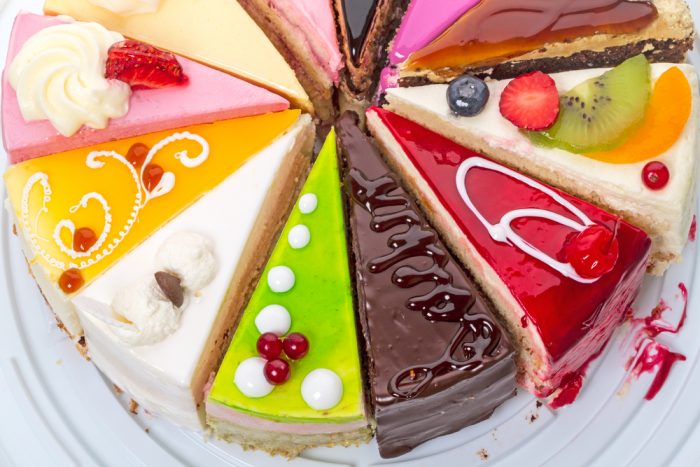 Under the Sea
The mermaid theme is incredibly popular among today's bachelorettes.  We love this theme for a number of reasons, not the least of which is that there are talented bakers out there who can turn out gorgeous work-of-art mermaid-themed cakes like this one: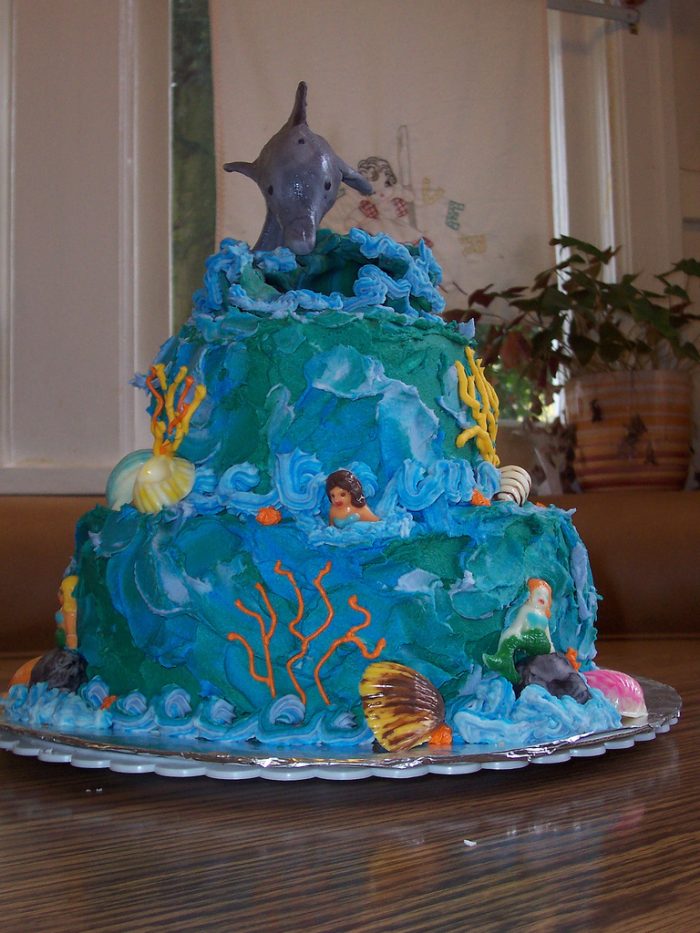 We also love this mermaid-themed cake, which we think makes it clear that the bride is a real "catch" for her beloved: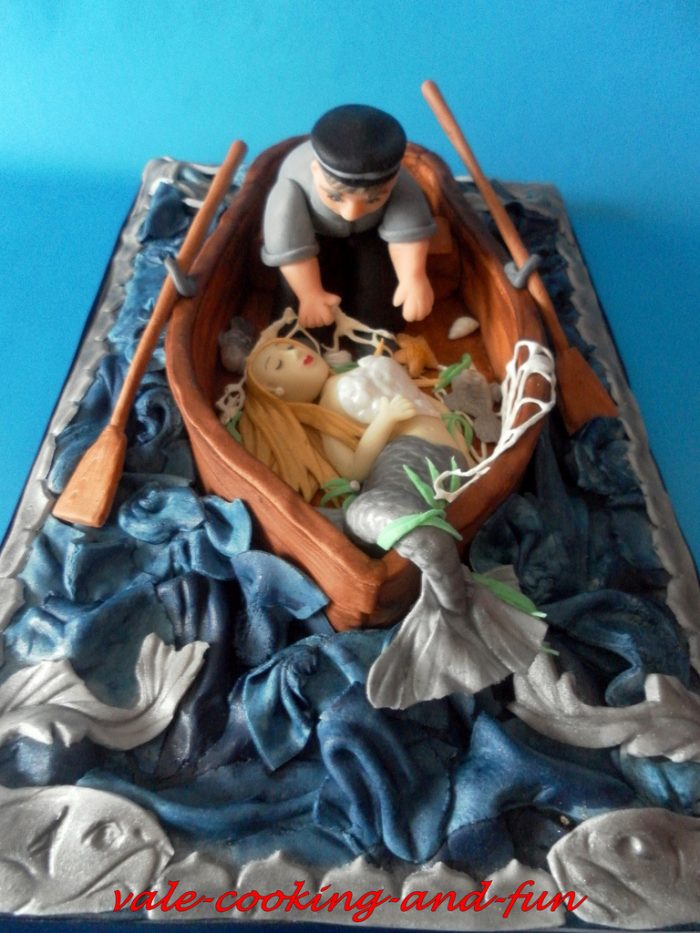 Nashville or Cowgirl Party?
Are you having a cowgirl party or traveling to a destination party on Nashville's famous music row?  Then a cowgirl cake might complete your theme.  This simple layer-cake design is nothing fancy, but the crisp, clear decorations make the cowgirl theme shine.  We love the idea of putting the groom's name on the belt buckle: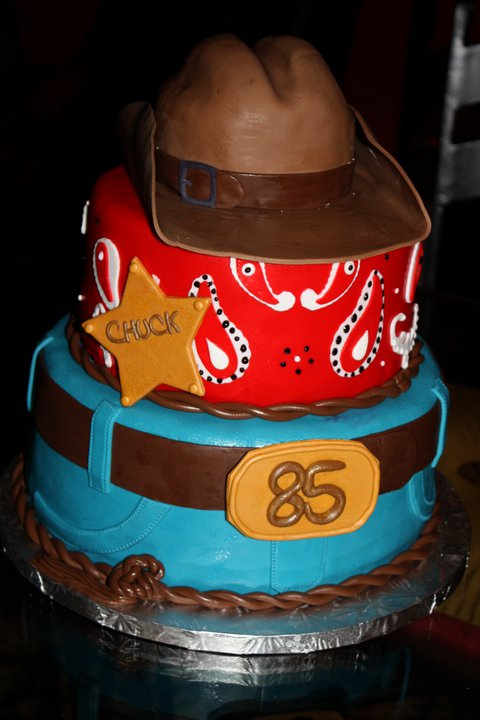 Trinket Box
Is there anything quite as girly as a classic trinket box?  Whether you have been collecting them since childhood or have yet to acquire a single-one, there is something about a trinket box that makes it the perfect place to store a bride's favorite treasure.  We love this trinket-box design, but are completely head-over-heels with the idea of the guests giving the bride a gorgeous trinket box to store her wedding rings when not in use and getting a cake decorated to match that box: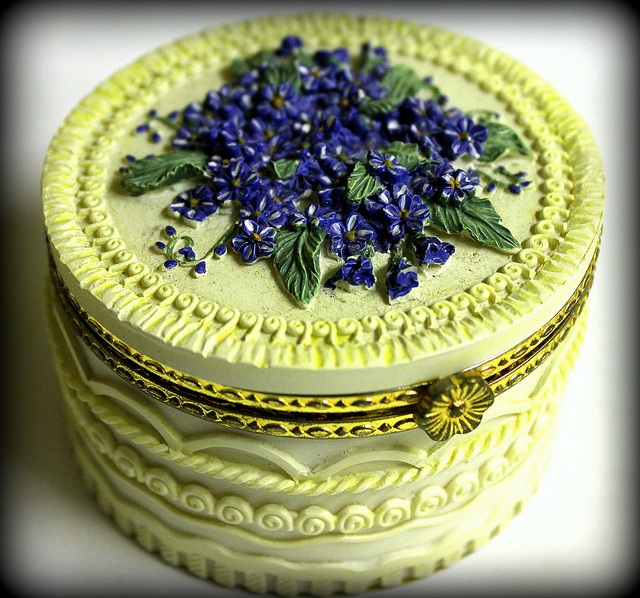 Lingerie Theme
Are you having a lingerie themed bachelorette party or maybe even a lingerie shower?  If so, then these adorable lingerie cookies are a must-have.  Look closely at them and you will see that they are created by placing icing on a basic heart-shaped cookie.  If you have any talented artists in your party group, you might even be able to make this great idea a DIY project: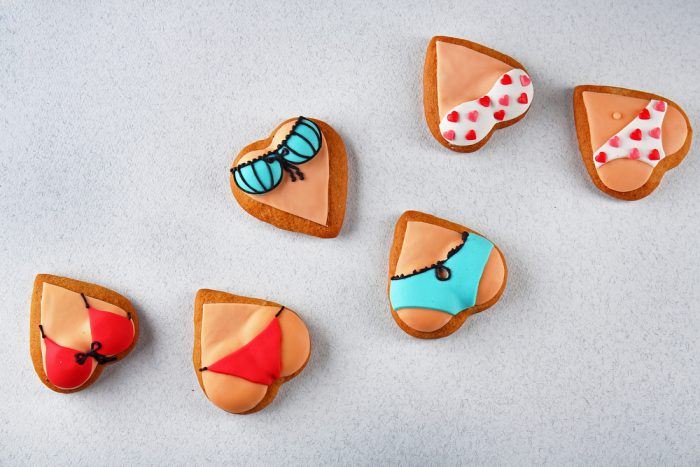 Tropical Honeymoon?
Is the bride planning a tropical honeymoon, or are you lucky enough to be attending a destination bachelorette party in Hawaii or on another tropical island?  Perhaps your bachelorette party is using a "get leid" theme.  If so, this coconut bra cake, with its matching grass skirt border, is simply too-cute to ignore: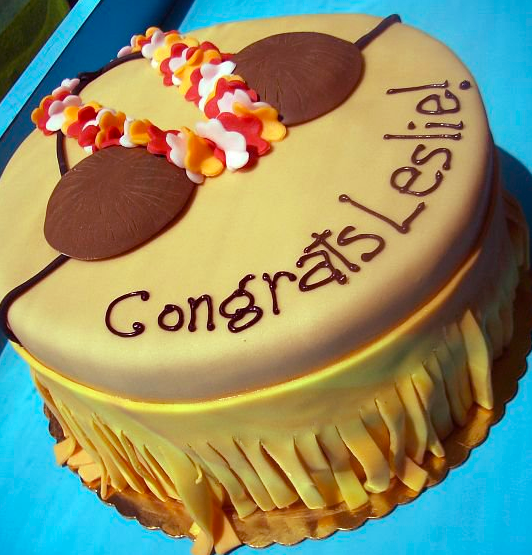 How Naughty Do You Want to Be?
We all know that bachelorette parties can get a little wild.  So, how wild is your bachelorette?  If she is a good-time girl that is always willing to get the party started, then she might get a real kick out of this naughty erotic cake.  Just remember, if you go with a cake this naughty, make sure she will commit to it, so you can snap the iconic whipped-cream licking photo: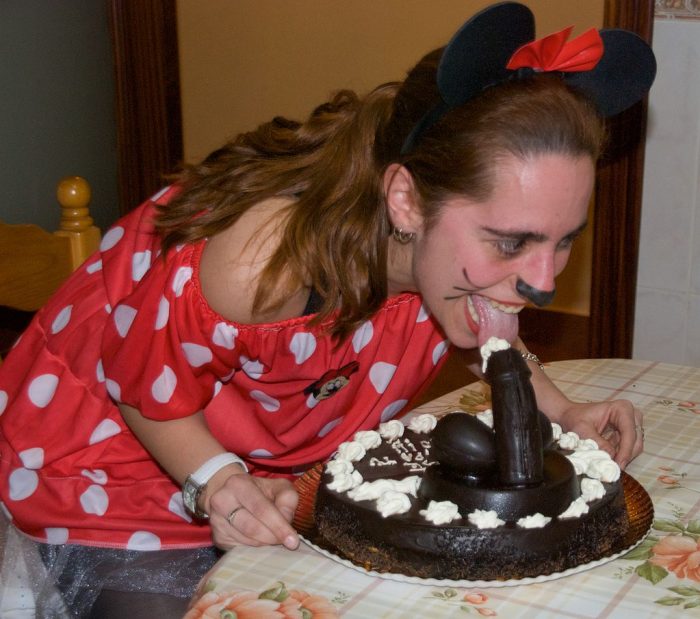 Not All Naughty Cakes Feature Boy Bits
Not all bachelorettes are into guys, so your choice in naughty cakes may focus on womanly parts instead.  There is nothing fancy about this boob cake.  In fact, it is one that even a moderately talented baker could DIY for a party on a budget.  Despite that, it is cute and definitely adds a little bit of a twist to your party fun: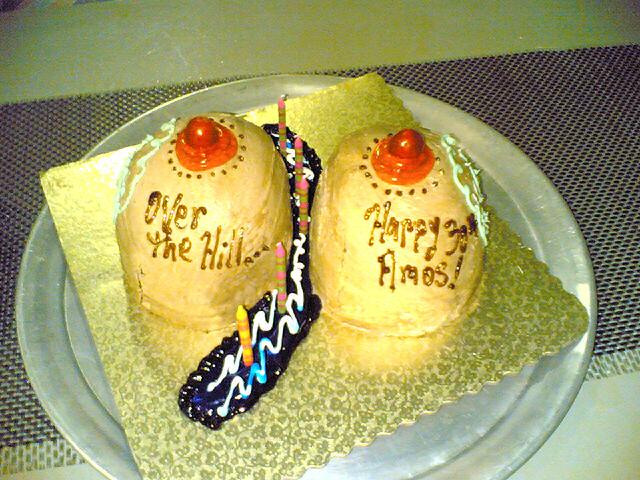 Blingy Bites
Not every bachelorette party "cake" has to actually be a cake.  Cookies are a favorite treat for bachelorette parties, as well.  They have some advantages over cakes, such as being easier to transport to a party, making them a great go-to choice for parties being held at remote locations.  You could even order some and have them shipped for a destination party.  We love these engagement-ring cookies for their universal appeal.  They would fit in at any bachelorette party: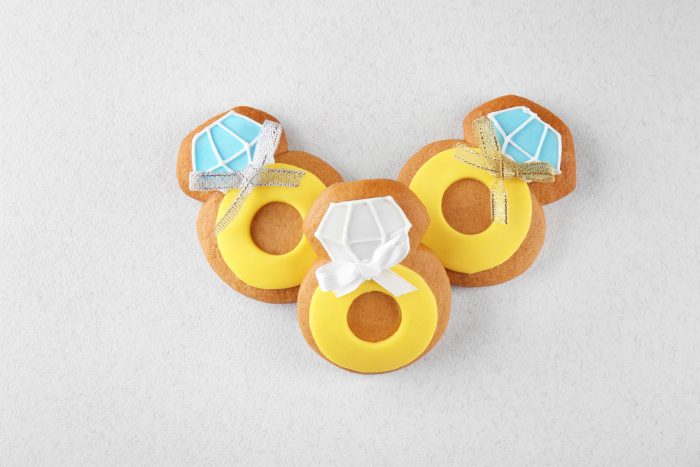 Buff Bods
When you think of dessert, you probably do not think of hot bodies, but these six-pack cookies tell a different story.  They are the perfect treat to bring along with you to the party room of a local male review or to have before or after your adult entertainer arrives for the evening: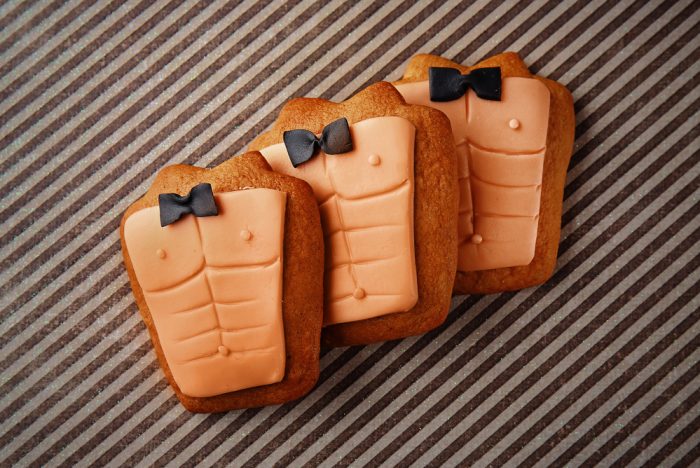 Individual Servings
When you think of individual servings for cake, the thought that pops into your mind is probably the traditional cupcake.  However, you can also use a fairly basic mold to create individually sized pound-cakes in penis shapes.  A little sugar icing and a basic yellow cake, which bakes to a flesh-like color, becomes a hand-held naughty treat: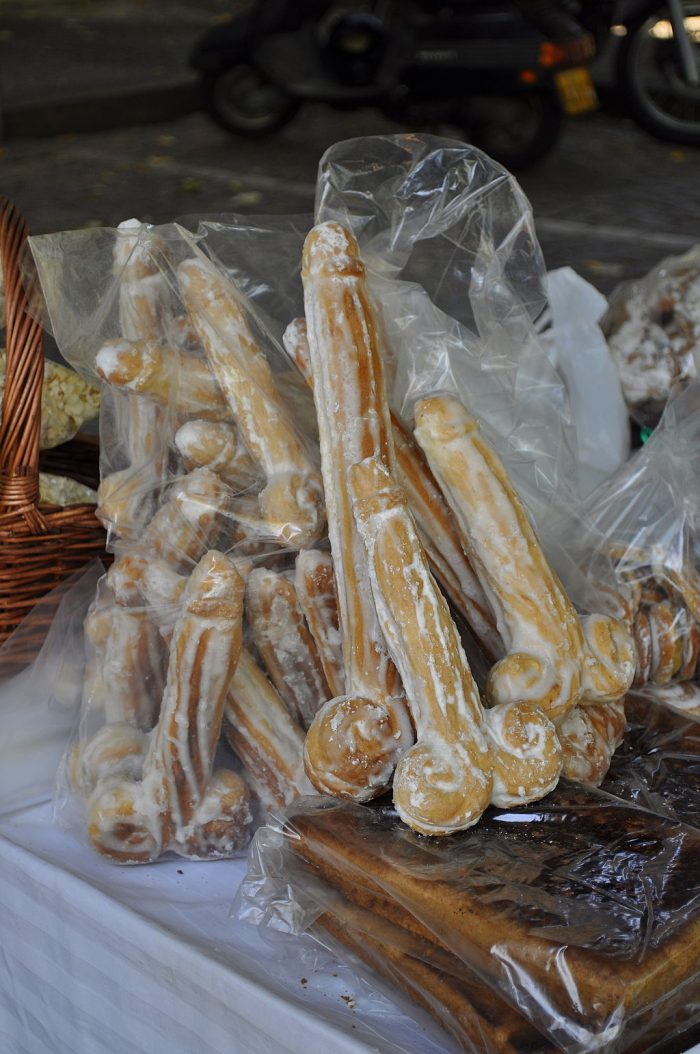 Sometimes Simple is Best
While themed, decorated cakes are a great way to celebrate, sometimes you are just looking for the elegance of simplicity.  Is the bride-to-be a chocoholic?  If so, we think you could look hard and never find anything more prefect for her party than this chocolate and strawberry confection: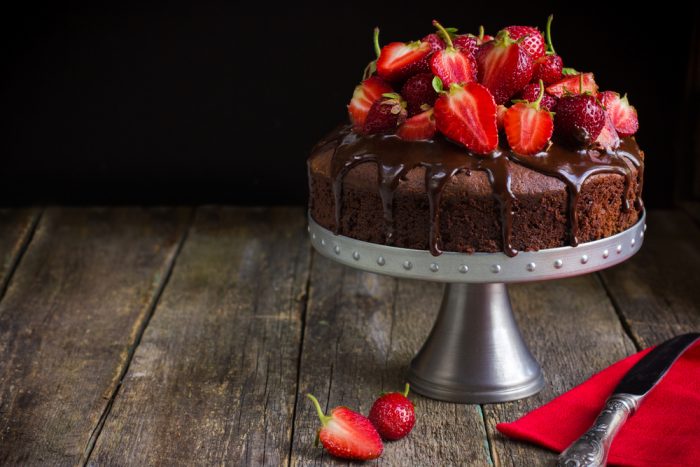 Conclusion
While delicious treats like cakes, cupcakes, and cookies may not be a required part of a bachelorette party, they are a great way to continue a theme, add a tasty treat, and help create a party atmosphere.  As you can tell, there are bachelorette-themed treats for almost any type of party.  The hardest part is picking just one!