Top 10 Most Wild Bachelorette Party Ideas (2023 Guide)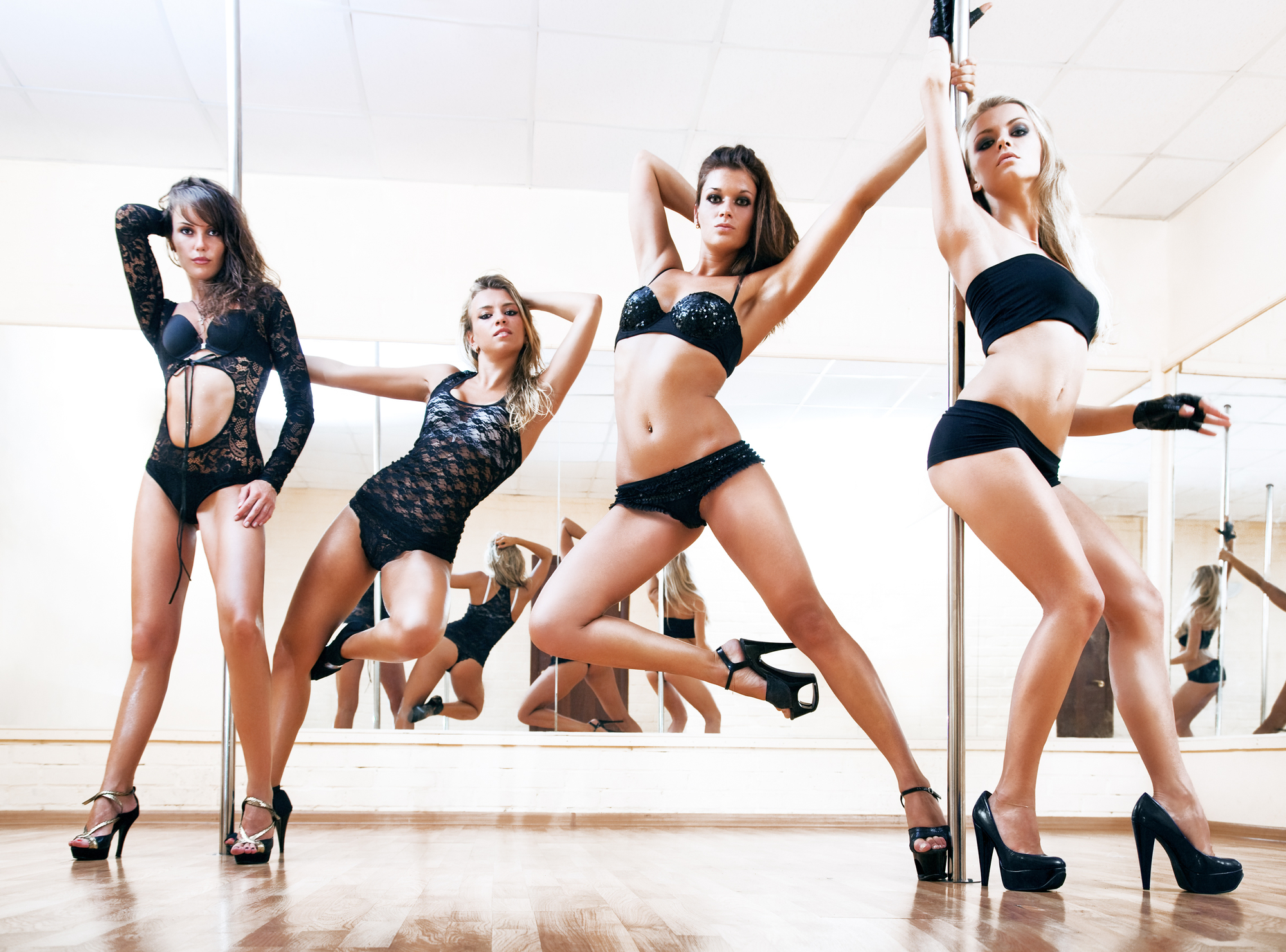 This post may contains references to products from one or more of our advertisers. We may receive compensation when you click on links to those products or services. Please also consider
donating to our website.
While bachelorette parties can range from the mild to the wild, there seems to have been a recent trend to make bachelorette parties more like a girls' getaway, taking away some of the delightfully naughty elements that make bachelorette parties different from another night out (or weekend away) with the girls.  That is why we have gathered together 10 totally wild bachelorette party ideas for this list.  Skip the brunch, the family-friendly party, or the fancy dinner, and throw a party that the bride will never forget, that is, if she can remember it the next morning! 
Wild Bachelorette Party Ideas
#1 Strip Tease/ Pole Dance Class
Brides often get caught up in the whole wedding planning process that they forget that they are sexy, radiant women.  There may also be bachelorette party guests who have lost touch with their sensuality.  Strip tease or pole dancing lessons can be a great way for the bachelorette party guests to reclaim their sexuality.  While there are beginner lessons that are open to big groups, the best bachelorette parties are private group lessons, where friends who are already comfortable with each other can focus on learning some of the basics of erotic dance. 
When planning this party, the natural thought is going to be that the bride is taking the class for the groom, and that the other members of the party will be sharing it with their current or future partners.  What is fascinating about erotic dancing is that, even though it is performed for other people, it is essentially an act of self-expression. It gives all of the participants this dedicated time and space to really connect with their inner sexual being in a way that just not occur in other settings.  This can bring about an attitude change that goes beyond the basic moves, like crawls, twirls, and lap-dancing, that the class might teach. 
If the idea of strip tease classes might seem too wild for some of the participants, then looking into a burlesque focused class, which is more sensual and performance based than overtly sexy could be a great way to have the experience.  A milder version of this could be a sensual belly dancing class.  Any class that focuses on core and hip work in a sensual setting is likely to leave everyone feeling prettier and sexier when it ends.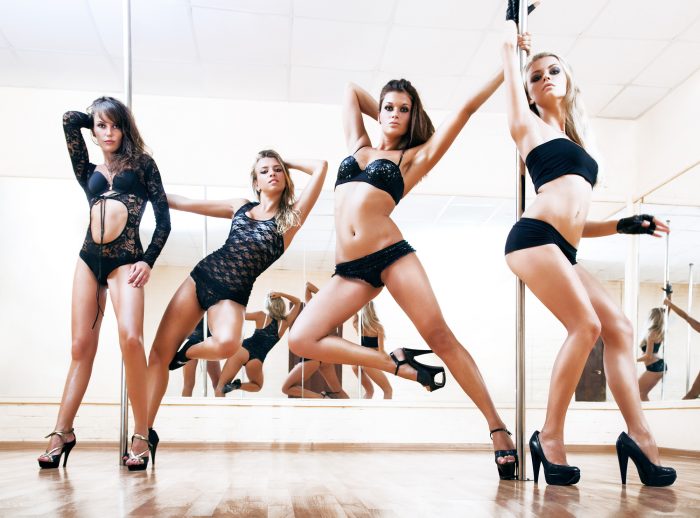 #2 Pot Party
Now that recreational marijuana is legal in many states, ladies no longer have to be criminals to enjoy some cannabis.  We love the idea of heading to a city like Denver for a bachelorette party, where there are tons of fabulous things to do, and scheduling a marijuana experience.  Colorado has countless dispensaries and plenty of weed-centered adventures and events.  There are tours that combine buds with beer, tours that hit the dispensaries, and even a class that teaches people how to roll sushi and joints. 
Not from the Denver area, or not sure how to pick quality bud?  My 420 Tours is a company that specializes in helping put together tourist experiences for people coming to Denver and the surrounding area with the goal of doing some recreational marijuana tourism.  They have some preset bachelorette packages, but can also work with your group to customize an experience just for you.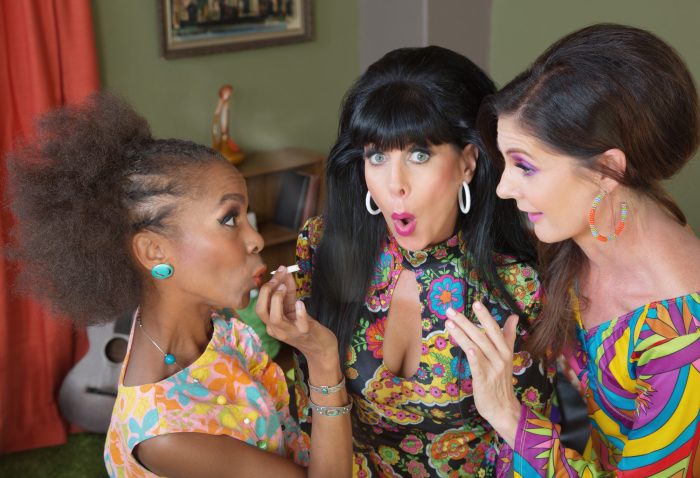 #3 Sexy Snapshots
In this age of selfies, filters, and so many average women being experts in makeup and hair styling, it might come as a surprise to find out that many women do not have any pictures of themselves that they love.  There are many reasons for this, but it often comes down to women focusing on the parts of their body or face that they do not like and not even seeming to notice the parts of themselves that they adore.  That is why women who can afford it should get professional photographs taken, at least occasionally, so that they can actually see themselves through someone else's lens.
Boudoir photography takes this another step.  Boudoir photography is a sensual style of photography that captures intimate, sensual images of its subjects.  These images are all sexy, but not the overt sexiness of pornographic images, even if the models are nude.  They are designed with the idea that the person taking the photos can enjoy them and share them with romantic partners.
One of the best things about a boudoir photography bachelorette party is that all of the preparation that goes into it can provide for a great girl-bonding experience.  Starting with a spa day the day before the photo shoot, everyone can get their skin shined, buffed, and massaged so that they look fantastic the day of the shoot.  The day of the shoot, getting makeup and hair done by professionals, who are trained to achieve that sexy, sensual look, helps put people in a relaxed mood.  Combining some wine, mimosas, or edibles, sexy music, and a photographer that knows how to encourage people to lose their inhibitions also help.
Many women are shocked at how gorgeous, alluring, and relaxed they look in their boudoir photos. They quickly become personal favorite photos and are a way to help women remember their sensual side.  In this way, a bachelorette party that seems a little naughty and decadent actually becomes a great pre-wedding present because so many brides lose touch with that sexy and sensual side if they start families and face those demands. 
If the bachelorette party will be at least a few weeks away from the wedding, we totally love the idea of a bride getting a great boudoir photo dressed only in her wedding veil.  It is a very romantic gift for her groom-to-be, but also a sexy-as-hell reminder of exactly who he is marrying!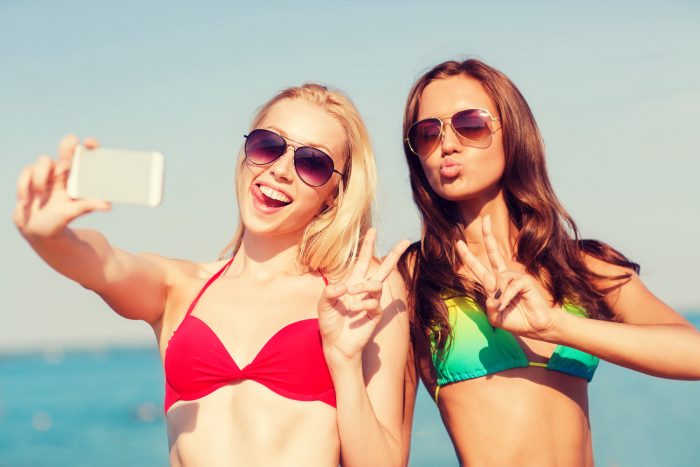 #4 Motorcycle Mamas
While a road trip may be just another boring bachelorette party, renting some Harley Davidsons and hitting the road for a Wild Bunch style road trip takes it to the next level.  This is a great idea to combine with one of the large motorcycle rallies that can be found around the country.  The most famous of these rallies is the one that occurs in Sturgis, South Dakota, but there are plenty of other motorcycle festivals around the country.
One of the great things about a bike trip on the way to a rally is that the party starts long before arriving at the rally. Literally every gas station along the way becomes a mini party place and there is an instant feeling of community because everyone arriving on a bike is instantly identified as being part of the group.  While bikers may have a reputation of being wild, that does not mean that they are rude or not friendly.  In fact, friendliness is one of the standout characteristics of bikers when they are on the road.
Motorcycle festivals usually offer a combination of rides, foods, and music.  Depending on the size of the festival, you may be able to see up and coming local bands or world famous huge acts. There is plenty of entertainment, and, while you might encounter some families at these festivals, the entertainment is definitely skewed to a more adults-only crowd.
Drinking is also big at motorcycle festivals.  While drinking and driving is never a good idea, there will be plenty of places to get your drink on after your bikes are parked.  In addition, you will almost certainly be able to find some other recreational substances, should you choose to add them to your party experience.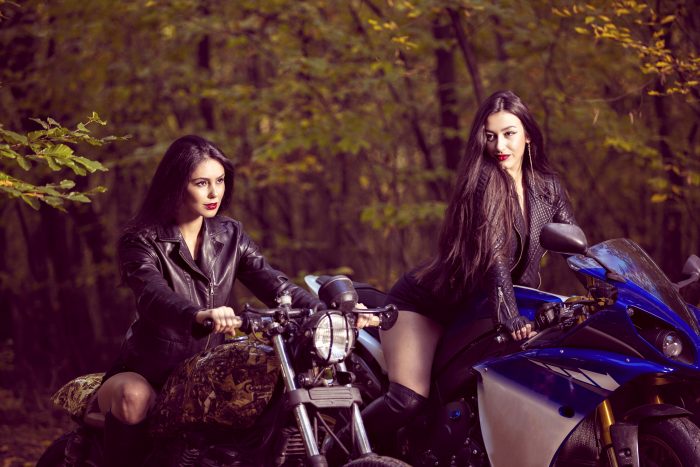 #5 Beefcake Bonanza
Everyone seems to know that Portland is the Strip Club Capital of the United States.  At least if you are looking for naked chicks.  However, when looking for beefcake, it can be a little more difficult to find.  In fact, many major metropolitan areas around the U.S. do not even have a single male revue.  Chicago, however, knows that women like to look at sexy erotic male dancers.  We have been unable to find another city in the U.S. that offers as many male revue options that are tailored to female clients, so we are going to call Chicago the Beefcake Capital of the United States.
If brawny, sweaty, Magic Mike style dancers is what the bride wants, then that is what she should get.  Make the reservations, pack up the bags, and go sample what the Windy City has to offer.  Bad Boys Live Male Revue, Sinzation, Hunk-O-Mania, and Manhattan Men all feature some crazy gorgeous dancers with insane moves who are happy to craft the ultimate party experience for the bachelorette.  Spend a decadent weekend attending shows at all four of them, so that the bride can pick her favorite!
Locate the nearest male review or strippers for a bachelorette party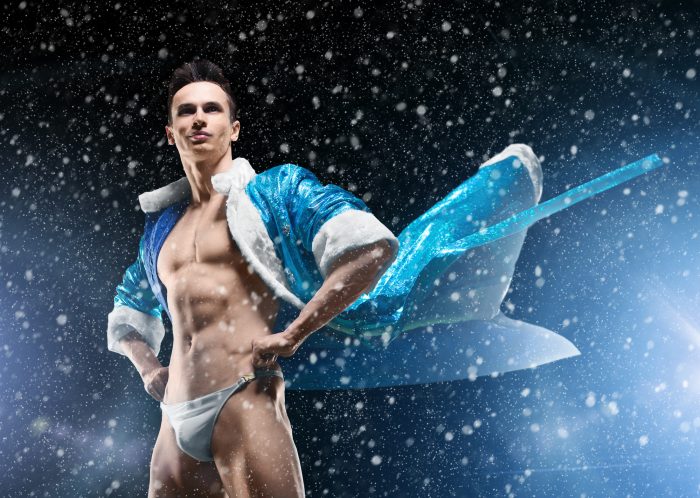 #6 Mardi Gras
If you are attending Mardi Gras in New Orleans for your bachelorette party and stuff is not getting wild, then you are doing Mardi Gras wrong.  Sure, there are plenty of family friendly activities during the day, but there are plenty of rowdy parties going on pretty much round-the-clock during Mardi Gras, especially on the weekend just before Fat Tuesday. 
Want to really experience Mardi Gras?  Then, you are going to need a costume.  If you dress up, you can join one of the marching krewes.  St. Anthony Ramblers is a popular krewe.  These marching krewes will take on a parade route, and almost all of them culminate in a rowdy street party at the end.
One of the problems with Mardi Gras is that the crowds are huge.  This makes getting around difficult.  It can also make finding a bathroom a challenge.  Our solution is to find a great place to stay in the French Quarter, book it well in advance, and plan keeping your Mardi Gras festivities limited to that region.  While there are parades and events dotted around the city, the French Quarter is known for its decidedly adult vibe during carnival season, so staying in the Quarter helps ensure that your party stays wild, not mild.
However, there is one very important thing to keep in mind if visiting NOLA for Mardi Gras.  Getting wild is encouraged; getting stupid is not.  To say that much of the city shuts down at this time is no overstatement.  This includes some city offices.  Anyone arrested from the Friday before Fat Tuesday through that entire weekend will not be released until Ash Wednesday.  So, if your group includes people who take their wild side to the criminal level, this might not be the bachelorette party for your bunch!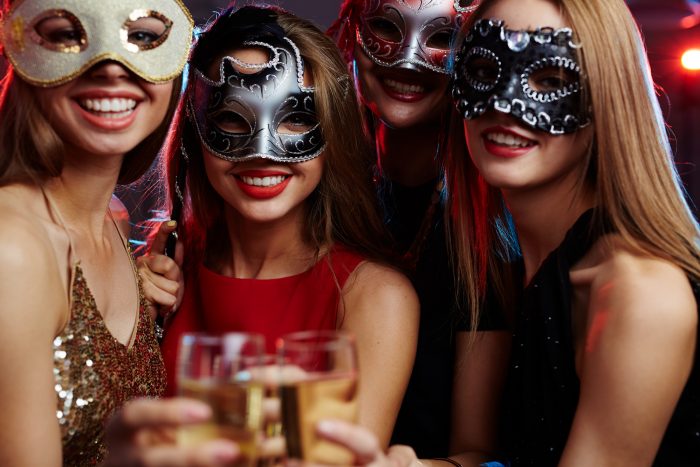 #7 Sexy Scavenger Hunt
Not all wild bachelorette party ideas require special planning or have to cost big bucks. Instead, you can add in elements that are designed to take a regular bachelorette party and make it get a little crazy.  The sexy scavenger hunt is one of those things.
Traditional bachelorette party scavenger hunts have people looking for items.  A modern twist is to let people take pictures of those items, rather than collecting them.  However, the best scavenger hunts actually add in another twist and include a dare-like element in many of the items.  Things like kisses from strangers, autographed cleavage, or a Top Gun style serenade from guys in the bar not only require the people in the party to be bold enough to ask for them, but also require participation from others.  It is a great way to break the ice and really get the party interacting with everyone else in a club or bar. 
Another wild twist on the traditional scavenger hunt is to make it a bar hunt.  You know- dive, neighborhood, college, martini, sports, neighborhood, pub, tavern, live music, speakeasy.  This is great for groups heading into a city where they do not live, as well as groups who know a city well.  This scavenger hunt requires hiring a party bus or other large vehicle to make sure no one is driving, then trying to find all of the bars on the list.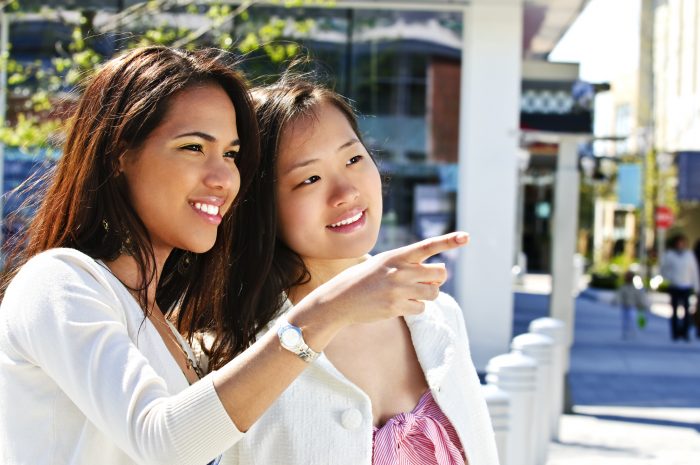 #8 Frat Frenzy
Remember heading to frat parties back in the day?  Parties do not get much wilder than a frat party, and you can recreate that atmosphere pretty easily.  Frat parties focus on a couple of things: getting drunk and getting laid.  That is why this is one party we suggest is great as a co-ed option. 
First, find a house and party proof it.  While it is unlikely that the party will actually get as wild as an out-of-control frat party, it is always a possibility.  So, clear out the breakables, lock away stuff you don't want harmed, and cover surfaces with disposable plastic tablecloths.  It does not have to look like a scene from Dexter, but protect the house.  You want to throw a frat party, not live in a frat house.
Next, pick the games.  Beer Pong, Quarters, Drunk Jenga, Chandelier, Flip Cup, and King's Cup, are just a few well-known, easy-to-play drinking games.  Once you are nice and toasty, you may want to let the games continue with adult themed party games like Cards Against Humanity or Bad People.  These games are easy to play; with rules that even very drunk people can understand.  
Stock the booze.  This is a frat party, not a wine-tasting.  That means drinks like beer and trash can punch.  You want alcohol, and plenty of it. 
Pick the guest list.  Usually a bachelorette party has a pretty small guest list, but this is the kind of party that can include every young-ish adult on the bride's wedding invitation list.  Just keep in mind that the more the merrier definitely applies to a frat style party.
Pick something foolish to cap off the night.  Has it been years since you TP'd a house?  Stock a big box of toilet paper and round off the night by wrapping the house where the party is being held.  (Adults go to jail for vandalism and for drunk driving, so keep it local).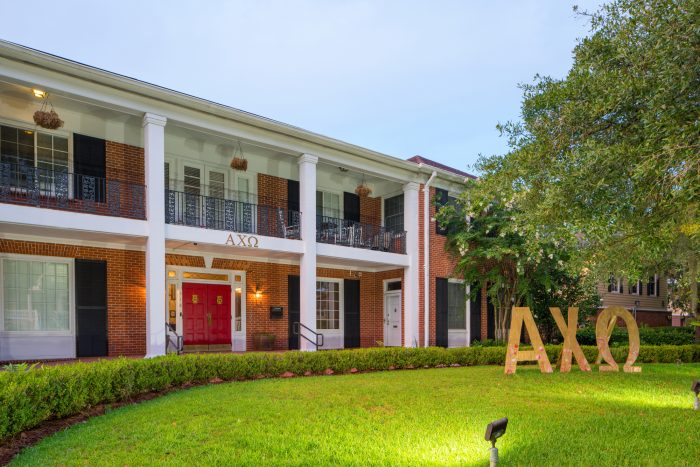 #9 Women and Weapons
Heading out to play paintball or to hit the shooting range has long been a favorite bachelor party activity. That is because it is fun to shoot things.  However, why settle for the same-old, same-old.  Instead, kick things up several notches.  You can rent an actual tank and shoot at things with its guns and even crush cars with it.  While this is not available everyone, almost every major tourist destination now has a tank rental service, and those companies have bachelor and bachelorette packages that people love.  No tanks in your area?  No problem.  Head out and rent a machine gun or automatic weapon and bring out your inner warrior princess.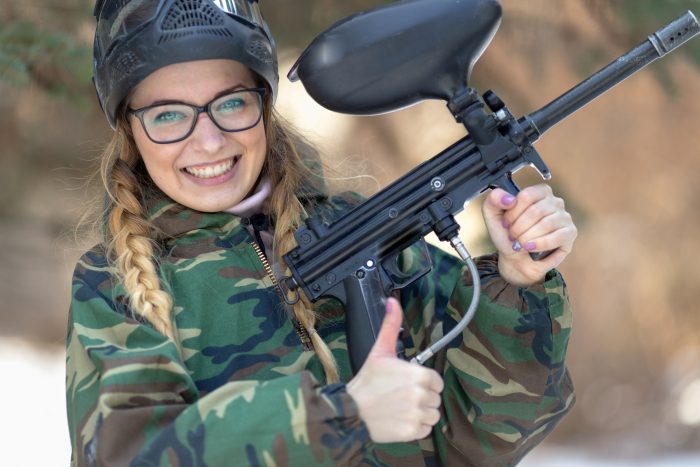 #10 Thrill Seeker Weekend
Not all wild bachelorette parties have to do with boys, booze, and bad decisions.  Some thrill seeking wild brides are adrenaline junkies that want to push the envelope and find something awesome to do before they get married.  The what depends on the bride, but some of the adrenaline junkie ideas that we love include zip-lining, shark diving, sky diving, bungee jumping, volcano boarding, cliff walking, diving with saltwater crocodiles, zorbing, race car driving, off-roading, running with the bulls, white water rafting, flying in a wingsuit, visiting extreme roller coasters, playing bossaball, hang-gliding, kayaking, rickshaw racing, dog sledding, swinging over canyons, cliff diving, night skiing, and snowmobiling are just some of the extreme sports that can get your adrenaline racing.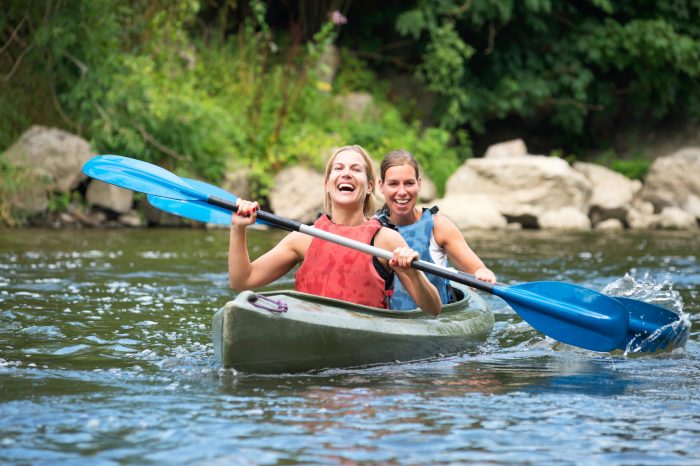 Conclusion
The real key to throwing a wild bachelorette party is knowing where the comfort zones are for the people on the guest list.  A great wild party pushes people out of their comfort zone, but does not push them so far out of it that they will be unable to relax and have a great time.  These parties also frequently involve lots of drinking, which is great, but set people up for a good night and lessen their risk of hangovers by pregaming with substantial foods like burgers and some sports drinks to up their electrolytes.  You want to throw a party that no one there will ever forget, but also one where people are having such a great time and getting into the party so much that they are not worried about capturing the memories because they are too busy creating them.  So, take one of our wild bachelorette party ideas and tailor it to your group, or spend some time coming up with the ultimate idea to break your friends out of their comfort zones!