Best Affordable Bachelorette Party Destinations (2023 Guide)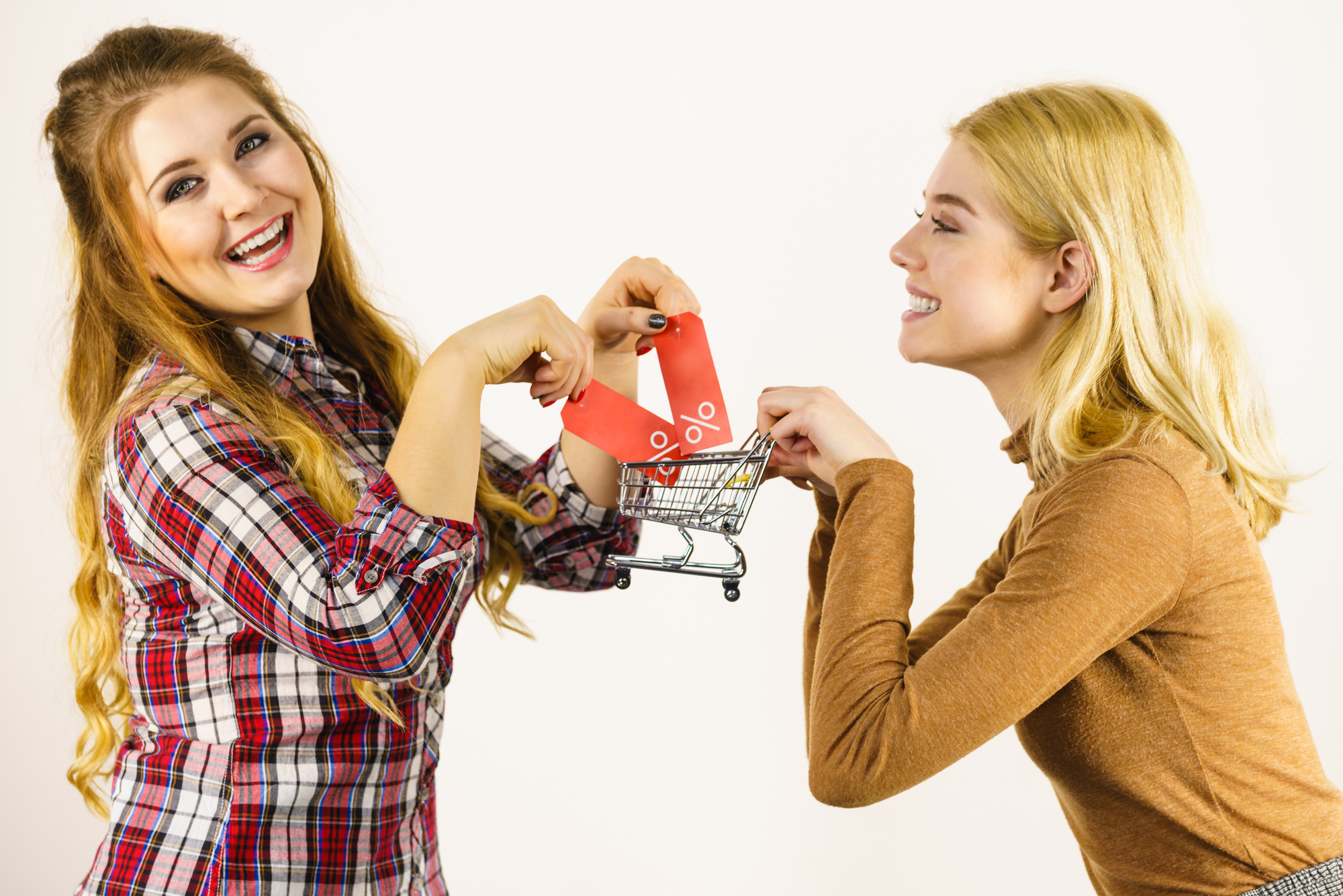 This post may contains references to products from one or more of our advertisers. We may receive compensation when you click on links to those products or services. Please also consider
donating to our website.
The dream: a fabulous destination bachelorette party where the bride and her besties can relax and enjoy the last bit of stress-free time before the big day.  The reality: money is an object for the bride and the folks on the guest list.  Your challenge as the maid of honor (or other person planning the bachelorette bash) is to find a destination that most everyone on the guest list can afford, but you are worried that this is going to eliminate some of the best travel spots.  Have no fear, we are here to help you find some of the most affordable, best-value bachelorette party destination spots. 
Consider How You Are Going to Get There
We are going to tell you some amazing bachelorette party destinations, but, before you begin the planning process you need to think about how your guests are going to get there.  You can find really cheap accommodations in some awesome destinations.  Rental homes start in the double digits in places like Punta Cana, Tulum, and even the Bahamas.  However, you have to take a plane to get to those destinations.  While you may be able to pick up a cheap flight to Mexico if you do a great job scouting deals, flying to some other locales can get somewhat spendy.  This is true even if you are in the U.S., which means you want to keep your travel expenses in mind and remember that, usually, the per person price of a road trip will be far less than the price of a plane ticket.  So, before you choose a destination that requires flying, look at ticket prices, not just from your departure point, but also from where the other guests will be departing.  If the round trip ticket to get there is going to cost a small fortune, then the destination is not affordable, no matter what bargains you find when you get there!
Search for Flight Prices to Any Destination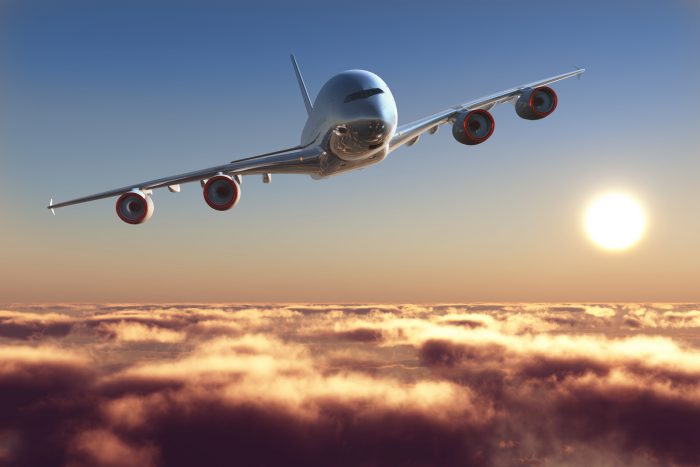 All-Inclusive Helps You Budget
One of the problems with trying to plan an affordable bachelorette party (or any type of vacation, for that matter) is that it can be difficult to estimate what your actual costs will be.  How much will dinner be at a particular restaurant?  What will activities cost?  These incremental costs may not seem significant before you leave, but they can add hundreds of dollars to your vacation costs.  That is why you might want to look at all-inclusive destinations if you are traveling internationally.  Sure, your up-front costs may be more, but you will not encounter unplanned incidental expenses.   You also want to include some type of travelers insurance to protect your investment.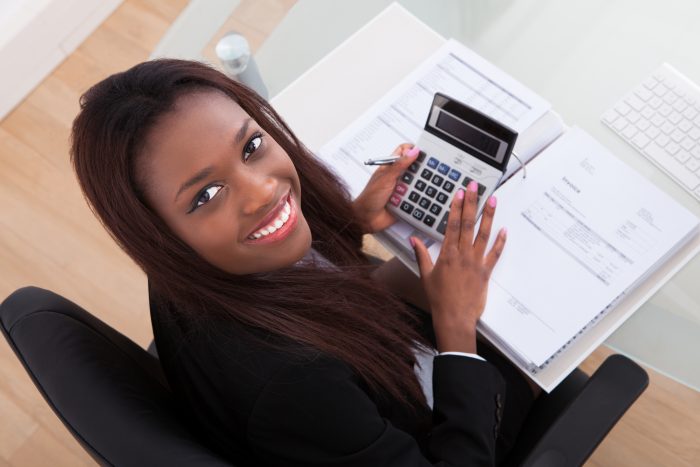 Look at Rentals, not Hotels
If you are trying to keep costs down for your guests, then you want to look at per-person pricing, not just the overall cost.  When you do that, chances are good that you will find vacation rentals to be a much better bargain than hotels, in most locations.  That is because vacation rentals may cost two or three times what a hotel would cost, but they can sleep all of the bachelorette party guests, let you cook meals on the premises, and save you from having to hire a big entertaining space for exotic dancers or just to let you all hang out together. 
Search for all Vacation Rentals on VRBO.com
Search for all Vacation Rentals on Airbnb (use this link to get $40 OFF your first reservation!)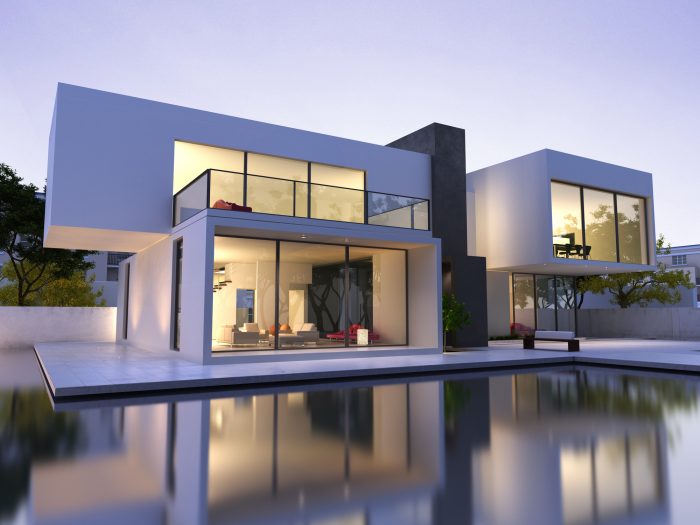 Consider Cruising
While not a single destination, if you are close to a cruise departure city, you might find that you get the best bang for your bachelorette buck by choosing a bachelorette cruise.  Cruise prices for interior cabins start ridiculously low, especially during the off season, and it is not unheard of to get a 2 to 5 night vacation, all meals included, for about $250 a person.  Of course, your alcohol will cost you more, but you can add "all you can drink" additions to a cruise package for the cost of a few drinks at a bar.  This low price will not include shore excursions, but at most port destinations you can have a great time without paying for a high-priced excursion.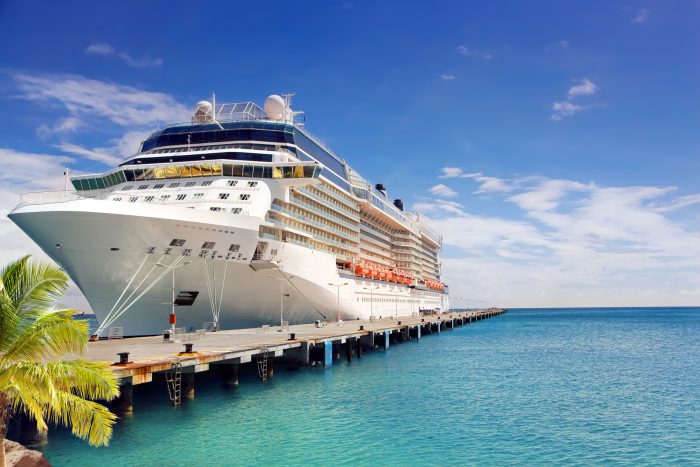 Buy Booze in Bulk
It is no secret that alcohol makes up a huge part of any bachelorette party budget.  This is especially true if you are heading out to the bars to get your drink on.  Instead, we suggest doing much of your hanging out at your hotel or rental home.  Not only can you save money on eats, but you can easily save $50 or more a night on drinks by bringing your booze with you and drinking before you head out for the night.  That is not to say that you should skip having any drinks at the bars when you do head out, but just a great way to save some of your money.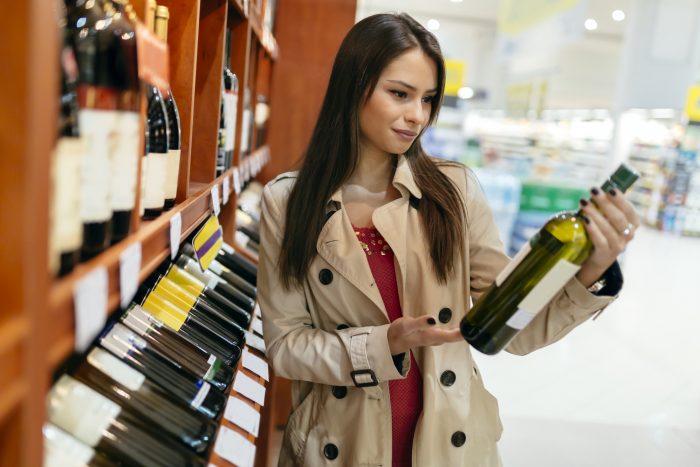 Affordable Bachelorette Party Destinations
Keeping those tips in mind, we are going to share some of our favorite, affordable bachelorette party destinations.  To come up with them, we looked at a number of different factors including the price of hotels, the price of food, the presence of free or low-cost activities, and how much it will cost some folks to get there. 
Las Vegas, Nevada
Are we crazy?  Crazy like a fox.  Yes, Las Vegas can be an incredibly expensive destination, especially if you like to gamble.  However, if you are more of a sightseeing group, Vegas can actually be one of the best bachelorette party bargains out there.  First, let us talk about getting there.  You can fly to Vegas from just about anywhere in the U.S. and flights to Vegas are probably cheaper than to just about any other destination in the U.S.  Vegas has so many rooms available that, if you are not there during a convention or one of the busiest tourist times, you can find a bargain.  In fact, if anyone in your group is a casino regular, you might even be able to call ahead and get a room or rooms comped for your party.  You do not need to pay for drinks in Vegas; drinks are free on the floors of most casinos as long as you are gambling.  Transportation along the Strip can be super-affordable; most hotels have shuttles that will handle your transportation to and from the airport, and you can get an all-day pass on the Deuce for $8 per person to handle your other Strip transportation needs.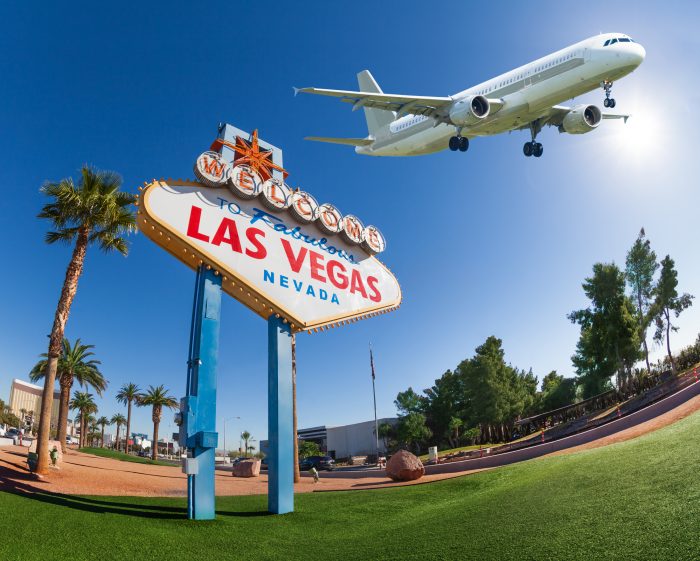 Austin, Texas
Austin has a little bit of everything that can make bachelorette parties awesome.  Plenty of bars, great restaurants that are surprisingly affordable, lakes, hiking trails, shopping, and places to hang out that are not just trendy, but actually trend-setting.  We love that some of the coolest things to do in Austin, such as hang out at the lake, watch the bats under the Congress Street bridge, or just shop in some of the funky shops on South Congress, are absolutely free.  Other neat activities, such as tubing down the Guadalupe, cost very little.  Austin does not have an abundance of hotels, and finding a hotel in the middle of its popular downtown area can be a little expensive.  However, the city has developed some real suburban sprawl, and you will be able to find a rental property for your whole group at affordable prices unless you are there during sometime like South by Southwest.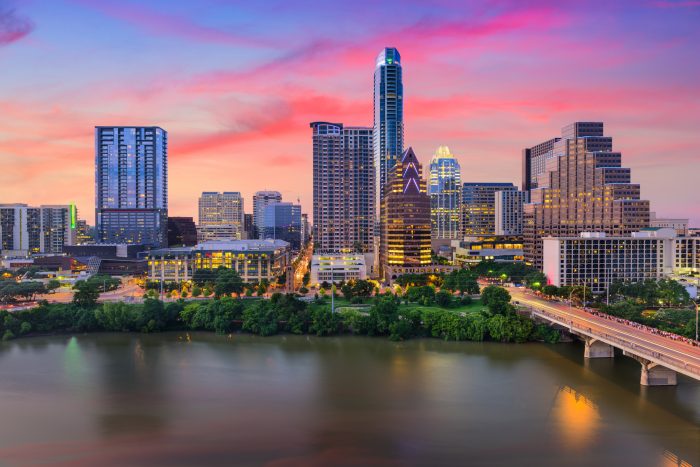 Cave Junction, Oregon
Never heard of Cave Junction, Oregon?  You are not alone.  This little nothing of a town is not particularly close to any of Oregon's big cities, though it is a pleasant road trip from most of Oregon, Washington, and Northern California.  It is also the home of Out 'n About Treehouse Resort.  Which is one of the coolest places we have ever stayed.  This resorts features several custom built treehouses of various sizes, a community kitchen, a nightly fire pit, horseback riding, ziplining, and is partnered with different excursion companies to let you get an entire rustic experience.  They even have a 420 Treehouse with a Bud and Breakfast experience and are not far from Oregon Caves National Monument and Resort, which offers great hiking and an awesome cave tour.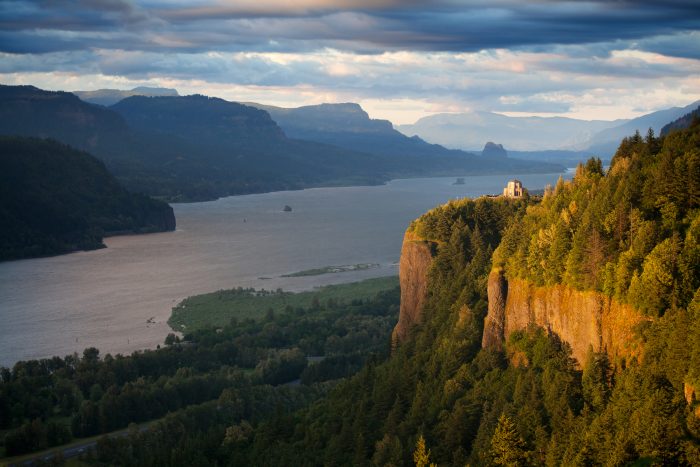 Cape May, New Jersey
Looking for an Atlantic beach city, but without the cost of some of the better-known locations?  Then, this little seaside town in New Jersey might be the perfect fit for your bachelorette group. It offers all of the sun and sand you expect from a beach experience, but this town also has some great restaurants, lots of bike trails, and plenty of shopping.  An added bonus is that there are some really neat local wineries nearby, which make for a great day trip if you want a break from the sun or if the clouds roll in.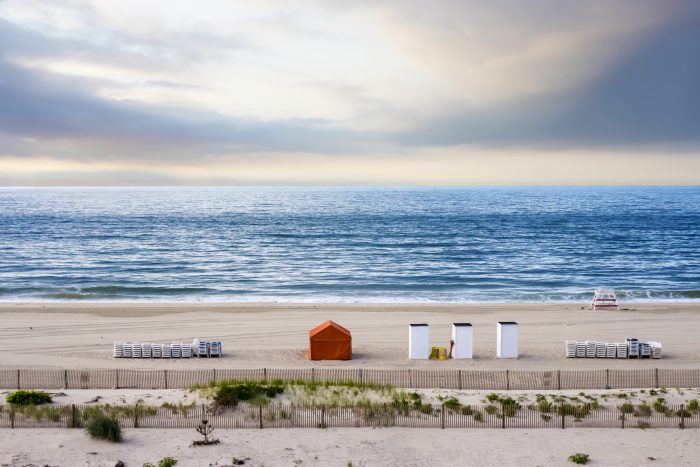 Orlando, Florida
When you think of Orlando, you almost certainly think of theme parks and family vacations.  You probably also think of it as an extremely expensive place to visit.  However, as one of the world's most popular vacation destinations, Orlando has developed a lot of businesses that cater to adults as well as families.  They also offer hotels, resorts, time-share rentals, and vacation rentals in just about every price range.  We got a three-bedroom, three-bathroom condo that could sleep up to 10 at one of their resorts for just over $150 a night.  Skip the theme parks and take advantage of the amenities your resort offers.  Ours had two pools, a lake with non-motorized water sports, a volleyball pit, and daily activities.  Other resorts in the area feature on-site water parks, in-resort spas, and other amenities.  Then, hit the town and experience some of Orlando's delicious but affordable dining or try out some of its activities.  Orlando offers all types of adventure experiences you might not find in other cities, like whirlyball and archery dodgeball, excursions to airboat rides in the Everglades or nearby Cocoa Beach, world-class clubs, and lots of outlet shopping.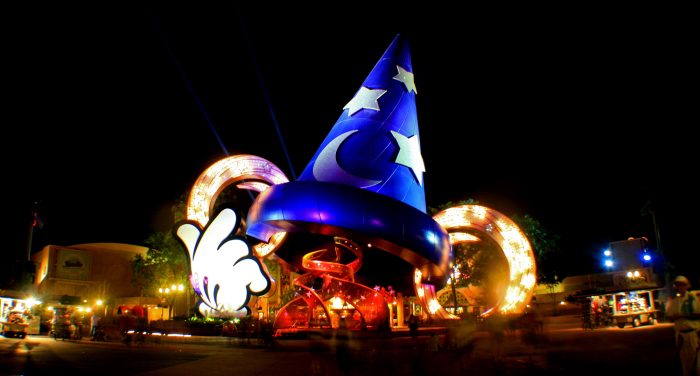 Hot Springs, Arkansas
If you have never been to Hot Springs, Arkansas, then you are in for a really pleasant surprise.  This small Arkansas city has a trendy vibe, with streets designed for tourists to shop, walk, and dine, after taking in the iconic Hot Springs.  You can stay at a hotel in town, but we suggest you skip that route, and, instead, look for a rental on one of the nearby lakes or the Ouachita River.  We rented an awesome vacation home with its own dock on the river one year, then rented a 10-person boat for the afternoon and spent a great day cruising the area and riding pull-along toys in the water.  The art galleries in Hot Springs were a lot of fun to take in, and you need to go to Fat Bottomed Girls Cupcake Shop at least once while you are there.  Our favorite nighttime activity was a campy ghost tour (we met at a hearse), followed by a few drinks in one of the bars we visited along the tour.  Feeling lucky?  Plan a daytrip to the nearby Crater of Diamonds State Park; just bring an umbrella or canopy with you- it gets hot in that diamond field!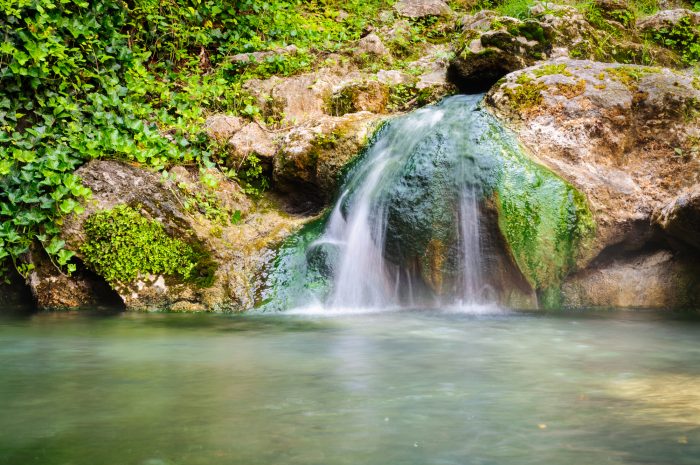 New Orleans, Louisiana
If you have never been to New Orleans, then we suggest you get there as quick as you can.  This city should be on the bucket list of every world traveler, because it offers an amazing combination of culture, cuisine, history, and mystery that makes the place magical for tourists and residents alike.  Best of all, it is a travel bargain.  While hotel rooms located in or near the city's iconic French Quarter can get a little pricey (especially if you are paying to park a car at the hotel's own lot, which might cost 1/3 of the price of the room each night), you can find affordable accommodations in nearby locations.  Food is abundant and inexpensive in New Orleans and is one of the reasons it is a must-visit locale.  You can spend money on activities, but the most popular tourist activity in New Orleans is really a combination of sight-seeing and people-watching, as you walk around the corner, visiting iconic bars and locales, and taking in all of the folks in Jackson Square.  After you take the required stroll down Bourbon Street and have your hurricane at Pat O'Brien's, stop and watch a street performer, maybe have a seat and get your fortune told, and wander in and out of the city's many art galleries before heading over to Café Du Monde to a taste of the city's iconic dessert/ breakfast food.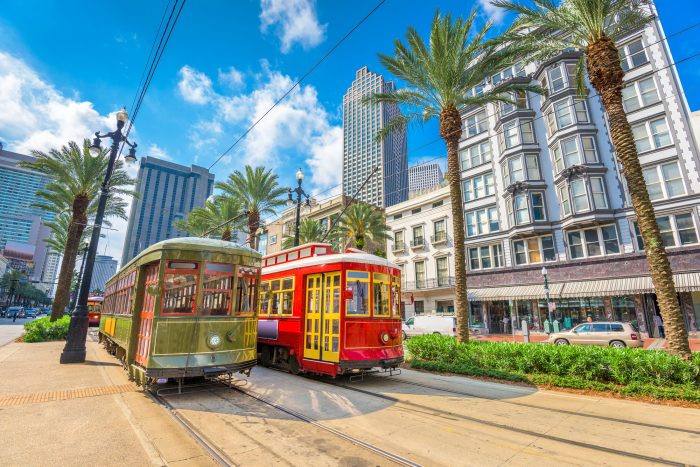 Breckenridge, Colorado
While this ski resort town may be a little pricey during ski season, it is surprisingly affordable and gorgeous during the off-season.  You can rent a home in the mountains if you plan on renting a car, or take a shuttle from the Denver airport and pick a condo in one of the locations that uses Breckenridge's convenient public transportation system if you will be without a vehicle.  When you get to Breckenridge, you will find a neat little town with plenty of shopping, dining, bars, and activities.  They have outdoor concerts and other events planned throughout the summer, plenty of spots for outdoor activities (if you are adventurous, you can even bring swimsuits and brave the snow-melt water to splash in the river that runs through town).  Hike in the mountains, or head up to the top of the mountain to enjoy the summertime amusement park that features plenty of rides and entertainment, including an Alpine roller coaster.  Head to nearby Silverton to take a stunning railroad ride on the Georgetown-Silverton loop and to shop in a quaint former mining town.  One helpful hint; if you are road-tripping to Breckenridge, hit a grocery store and bring stuff with you; groceries are pricey year-round in the resort towns.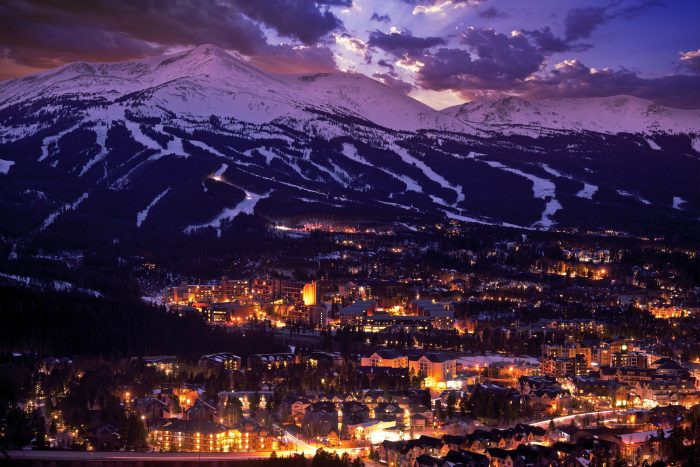 Conclusion
If you are hosting a bachelorette party, the odds are high that you are going to feel some financial pressure.  Everyone wants to throw the ultimate bachelorette party for their bestie, but we want to make it clear that budgets are about math, not about how much you care for someone.  No one should feel pressured to go into debt to try to celebrate someone's special day, and, as the person planning the bachelorette party, you should never be in the position of feeling like you are pressuring anyone to spend more than they can.  Hopefully our tips, and our list of affordable bachelorette party destinations has helped you realize that it is totally possible to plan a fabulous bachelorette party while still sticking to a budget.