What Is a Bachelor Party?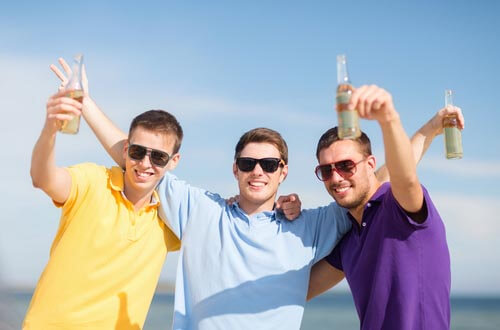 This post may contains references to products from one or more of our advertisers. We may receive compensation when you click on links to those products or services. Please also consider
donating to our website.
When people ask, "What is a bachelor party?," the answer usually involves a laundry-list of common stereotypes about these gatherings that includes some party games, free-flowing booze and/or drugs, pranks of varying severity involving the groom as well as watching pornographic movies, going to strip clubs and/or visiting brothels. While many bachelor parties continue to live up to these stereotypes, there have been some important trends in recent years that have reshaped the traditional bachelor party as we discuss further below.
What is a bachelor party?
Although bachelor parties have been around for more than 3,500 years, the term bachelor party only came into popular use in 1922 when it was used to refer to "a jolly old party" in a Scottish journal. Bachelor parties are called "buck parties" in Australia and "stag parties" in the UK, Canada and Ireland but they all share many of the same traditions. Until the end of World War II, most bachelor parties were modest and brief affairs involving a formal dinner and toasts to the couple-to-be. Things have changed since that time, though, and the most common type of bachelor party today involves whole weekends or even longer where the groom is subjected to various types of good natured (usually) booze-fueled ridicule and pranks, bar hopping or cruises on party boats, sexual escapades (lap dances, strippers, prostitutes, escorts, bachelorette party attendees out for a good time, etc.) and even trips by the entire entourage to Las Vegas or even party-friendly venues in other countries. There has been a growing movement away from these stereotypical types of bachelor parties, however, and many grooms are including more wholesome activities in their bachelor parties, including even (gasp!) non-sexual educational experiences.
Conclusion
The answer to the question, "What is a bachelor party?" depends on the groom involved. If the groom opts for a traditional bachelor party, there will likely be plenty of alcohol and/or drugs, hazing and debauched sex as well as visits to exotic venues such as Las Vegas or Cabo San Lucas which are world-famous for their bachelor party-friendly attitudes. In a growing number of cases, though, the answer to this question may include other activities that do not involve any or all of the above elements.