How to Throw a Bachelorette Party?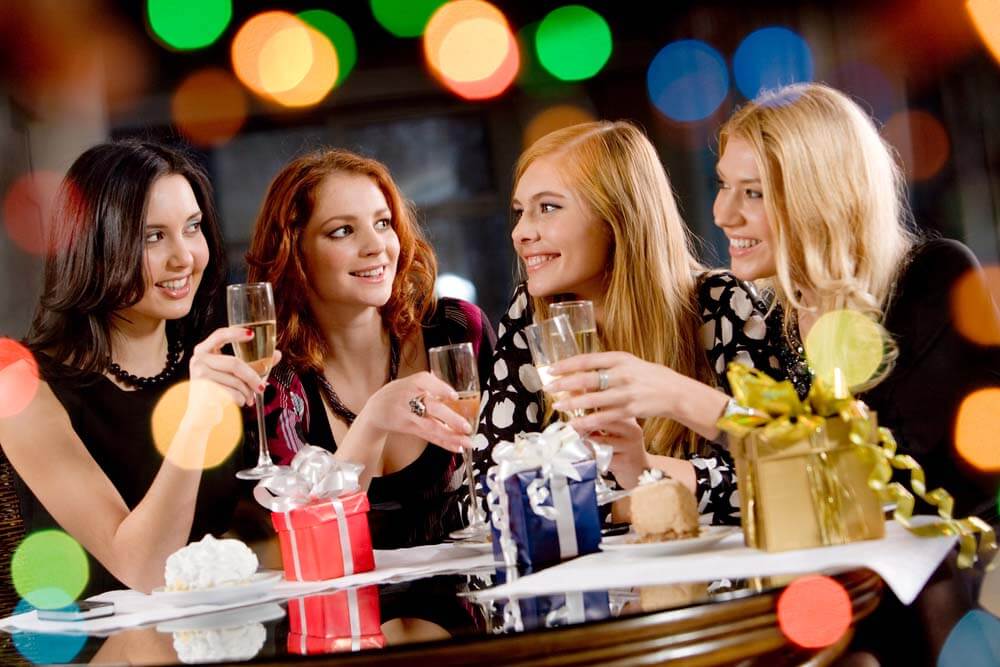 This post may contains references to products from one or more of our advertisers. We may receive compensation when you click on links to those products or services. Please also consider
donating to our website.
One of your girls is getting married and you want to help her celebrate, but you are not sure how to throw a bachelorette party.  You have come to the right place.  From all-ages-friendly bachelorette brunches to weekends of debauchery, our bachelorette party guides can provide you with the helpful tips you need to throw the best bachelorette party, ever.  However, whether you are throwing a modest shindig at home or an epic bash, there are certain steps you need to take for every bachelorette party.
Steps to Throw a Bachelorette Party
First, consult with the bride.  Tell her you want to throw her bachelorette party, ask if anyone else is already planning the party, and find out some of her ideas about the party.  If someone else is already planning the party, offer them your assistance, or, if that person is in a different circle of the bride's friends, ask if she minds multiple parties.  Next, plan a budget.  Get the guest list from the bride and be up-front with the guests when asking them what they want to spend on the party, then respect those limits or be prepared to pony up the difference.  Third, pick a date and then, as soon as you have it picked, send out save-the-date notices.  People are busy; make sure they set aside the time for the party.  Finally, keep the bride in mind with every decision that you make; this party is for her, so plan the party of her dreams, not of yours.  
Conclusion
How to throw a bachelorette party depends on the bride, her friends, and the type of bachelorette party you have planned.  However, if you follow the rules above, you will be well on your way to throwing the perfect last fling before the ring for one of your besties!