10 Unique Bachelorette Party Ideas (2023 Edition)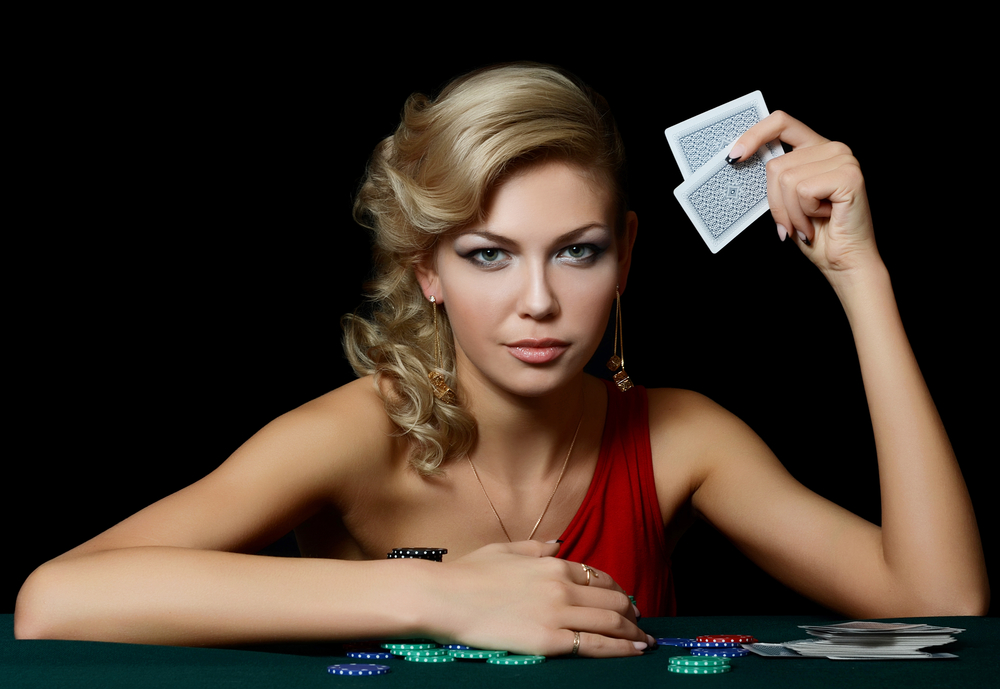 This post may contains references to products from one or more of our advertisers. We may receive compensation when you click on links to those products or services. Please also consider
donating to our website.
So, you want to throw your friend a bachelorette party, but you want something that is a little different from the average bachelorette party?  You have come to the right place.  First, we want to encourage you to think about what the bride and her friends really love. If everyone geeks out over the same thing, then that is your natural choice for a bachelorette party, whether it means having a huge Scrabble party or geocaching in a new area.  Of course, not every group of friends has that one thing that makes everyone squeal.  That is just fine.  A unique bachelorette party gives the bride and her best girlfriends a great opportunity to find something new to adore together!
Unique Bachelorette Party Ideas
#10 Belly Dancing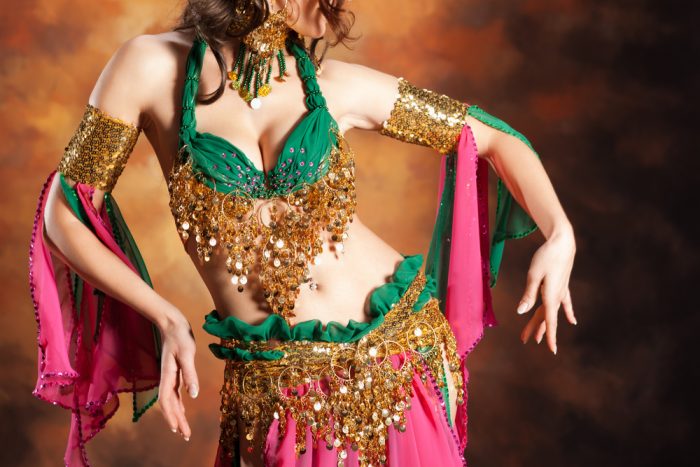 Pole dancing parties may be all the rage, and we have to admit we love them for a bachelorette, but to us there is nothing quite as sexy as belly dancing.  The hip action is not only seductive, but was actually considered an important skill in some cultures because of a belief that the movements would help improve fertility and make childbearing easier.  We may no longer think that belly dancing has those mystical properties, but it still remains a sexy dance to watch and to perform. What can you expect from a belly dancing party?  Well, it varies from studio to studio, but most studios will provide a costumed instructor, who may begin the class with a small performance, and then lead the class through a short belly dance routine.  If you live in a large enough area, you may be able to book a party in a studio, which might even have a bachelorette party package.  If you are in a smaller area, you will need to provide the space for the class, but a large living room should be big enough for smaller parties, while a hotel conference room can work for larger ones.  While belly dancing is a true art form full of complex and sinuous moves, the basics are easy enough to learn that, by the end of an hour or two of instruction, your group should feel confident to put on a short routine.  Want to expand the party?  You can always add favors like hip scarves (with or without coins), skirts, bra tops, and even zills (finger cymbals).  Continue the theme with North African or Arabian themed food and drinks. 
#9 Shark Diving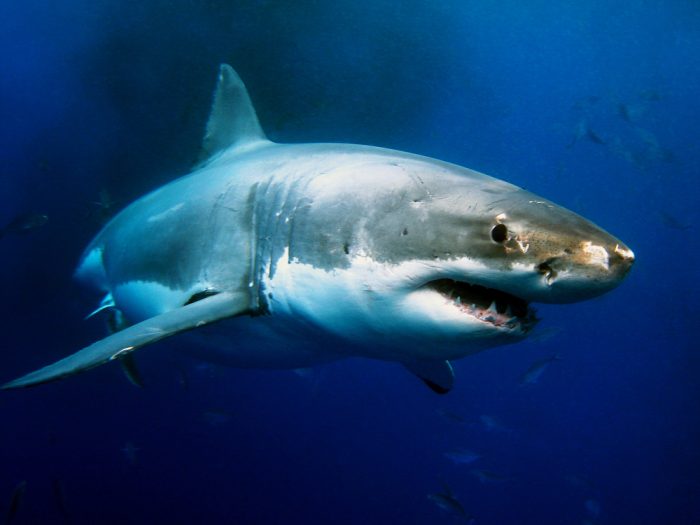 While people tend to think of high-adrenaline activities like shark diving as guy activities, they are actually a great choice for a group of girlfriends looking for something really different for a bachelorette party.  What could be more high-adrenaline than diving with sharks?  This is one of those activities that might be best done at a destination party, since shark dives are not exactly available everywhere.  However, if you and your girlfriends are headed somewhere where shark diving is an option, then it is a great substitute for the ho-hum beach day or pub crawl.  What happens in a shark dive?  That question depends on the when, the where, and the how of your dive.  Shark dives range from scuba diving or even snorkeling with gentle nurse sharks throughout much of the Caribbean to cage diving in chum-bloodied waters among the Great Whites.  Whatever your experience, there is nothing quite as thrilling as swimming with the ocean's apex predators!
#8 Learn the Future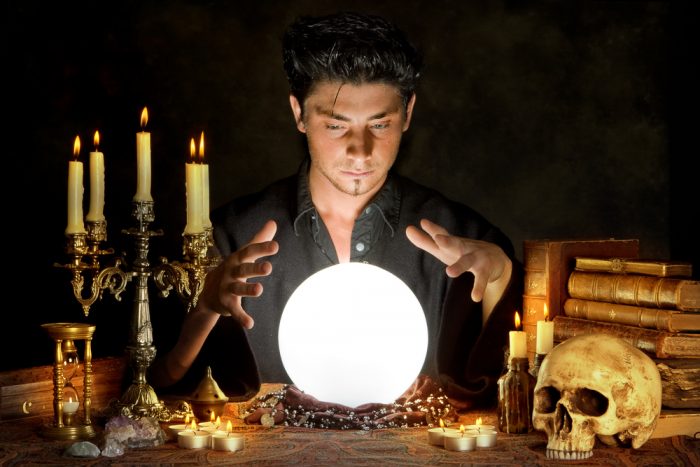 You might think of a visit to a psychic as something that is a little cheesy, or, depending on your cultural and religious background, a visit to an astrologer may be a must-do before you say I do.  Whatever your background, having a psychic bachelorette party can be a ton of fun, especially if you approach it as something fun and interesting, and not like you are learning your actual destiny.  Tarot cards, palm reading, auras; psychics say that they can predict the future in many ways.  Now, we have had fortunes told that were eerily accurate and others that were way off base, so we are not suggesting that you head to a psychic for real-time life advice.  Instead, we suggest that you do it for the fun of it.  You can hire a single psychic, but if you have several people in your party, the better bet may be to get a few psychics.  You should be able to find psychics that are as campy as you want them to be or seriously straight-laced; you pick the type of party that you want to throw.  Personally, we say go for super-campy, so it is a unique experience for everyone at the party.  Just make sure that the packages include some type of written prediction of the future; they not only make great party favors, but will also help you remember the predictions to see if they come true.  
#7 Water War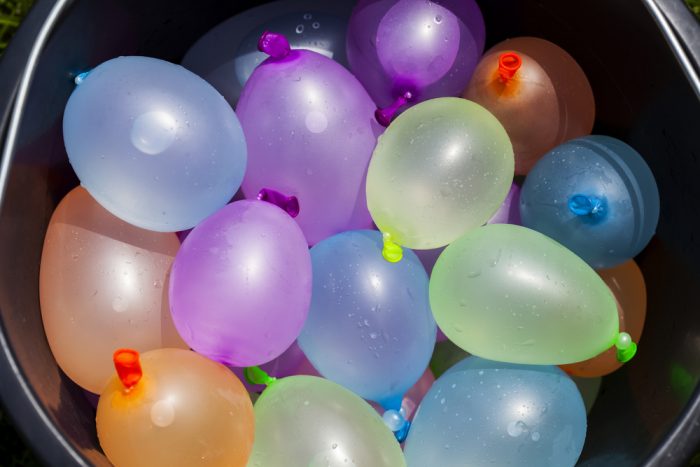 What's less messy than paintball, more fun than laser tag, refreshing in the summer heat, and a crazy inexpensive idea for a bachelorette party?  An epic water war.  Combine buckets and buckets full of water balloons, inexpensive squirt guns, and wide open spaces and you get the perfect place for a water war.  It is a lot like paintball, but it is much less expensive, does not require hot and heavy protective gear, and does not leave the bruises that paintball ammo can leave- which makes it perfect for an activity even right before the wedding.  When we say epic, we mean epic.  Tell the party goers to bring their own ammunition and prepare to have at least 100 balloons per person; ammo goes very quickly in a water war.  Make sure you have extra water guns for people who don't bring their own, and, if you are the one planning it, we do not discourage a strategically hidden water hose to help ensure that everyone is thoroughly soaked. We love this idea even more when you plan it for a coed bachelorette/bachelor party and pit the bride's friends and the groom's friends against each other!
#6 To Have and to Hold 'Em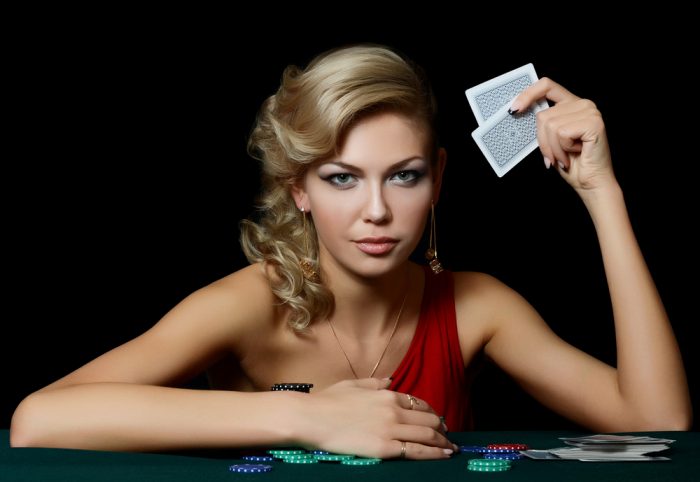 The casino party theme is one that is pretty popular for bachelor parties, but why should the guys have all the fun? That is a real question for us.  For some reason, gambling used to be considered a guy thing, but more and more women are becoming poker pros and playing in regular poker games.  In fact, we think that poker is one of those essential life skills that any adult should have, but a surprising number of women make it to adulthood without ever learning the basics of poker.  In fact, it is also one of those games that can be very frustrating to learn from your significant other.  To really do a poker party right, we suggest hiring a local casino company to come in and handle the dealing at the party.  Make sure your dealer knows a variety of games and let him or her teach you how to play.  The laws may prohibit cash prizes, but you can do white elephant style gifts for the top winners in your own bachelorette poker tournament!
#5 Take to the Trees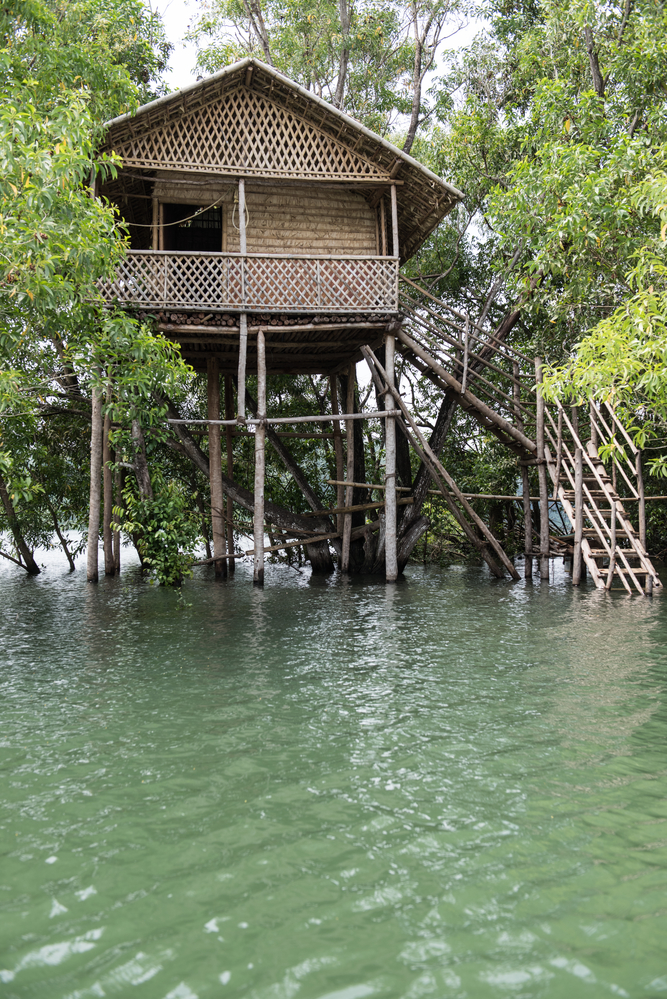 While camping and its ritzier cousin, glamping, are all the rage for get-back-to-nature bachelorette parties, they are not for everyone.  Some of us may love nature, but not necessarily want to sleep in it.  Consider checking into a treehouse resort.  Located at various places around the country, treehouse resorts have treehouses in varying degrees of luxury, coupled with a range of resort amenities.  We have stayed at a couple of treehouse resorts around the country, and experienced zip lining, horseback riding, swimming in a natural pool, river rafting, sitting around a campfire, kayaking, paddle boarding, and swinging from a rope swing.  These resorts usually combine everything you love about camping; minus anything you might hate about it.  They may only be seasonally available in some places, and while most treehouses offer electricity, you may not have access to heating or air conditioning in some facilities, so plan your bachelorette party times accordingly! If you are staying at a treehouse resort somewhere in the Pacific Northwest, we suggest investing in a few pairs of night vision goggles and heading out to the woods at night for a little sasquatch hunting.  While we doubt you will find the cryptic beast, there is something awesome and thrilling about being in the total darkness of the woods at night!
#4 Make the World a Better Place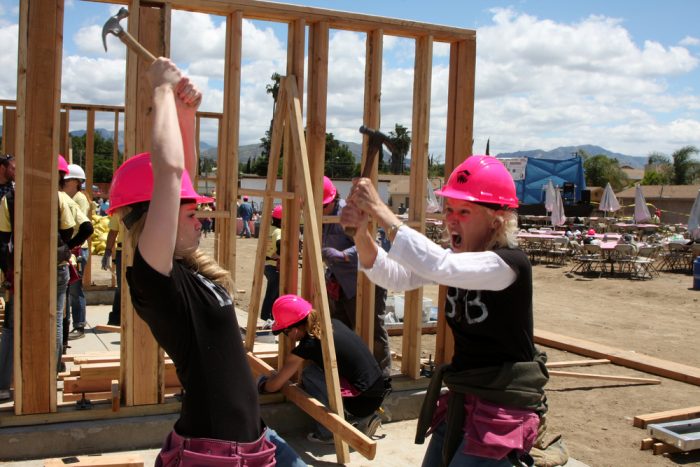 What kind of bachelorette party do you throw for the bride who has everything and can see or do it all whenever she wants?  What kind of party do you throw for a bride who genuinely wants to make the world a better place?  Well, you get her group of girlfriends together and you devote a day to doing just that.  There are a number of great charities where a group of people who are willing to work hard and listen to directions can make a real difference in just a single day.  Habitat for Humanity is probably the best known of the charities that build housing for low-income people, but there are also organizations in almost every area that coordinate home maintenance projects for low income families.  Is the bride more into pets than people?  Talk to local animal shelters and see if any of them have a project that they need done that a group of women matching the skills in your bachelorette party can complete in a day.  Perhaps you could all complete a fundraising run, walk, or bike ride together, or organize a blood drive.  You could also head out to a soup kitchen to prepare or serve meals. The possibilities are endless.  Find the idea intriguing, but not sure what you could do?  Visit www.volunteermatch.org  to find out about volunteer opportunities in your area.  Of course, while this can be one of the most amazing bachelorette party experiences ever, this is not a party for everyone.  Even non-diva brides might want a bachelorette party that is just about her, so make sure that they party is something the bride would enjoy, and plan a celebratory dinner after a hard day's work. 
#3 Circus School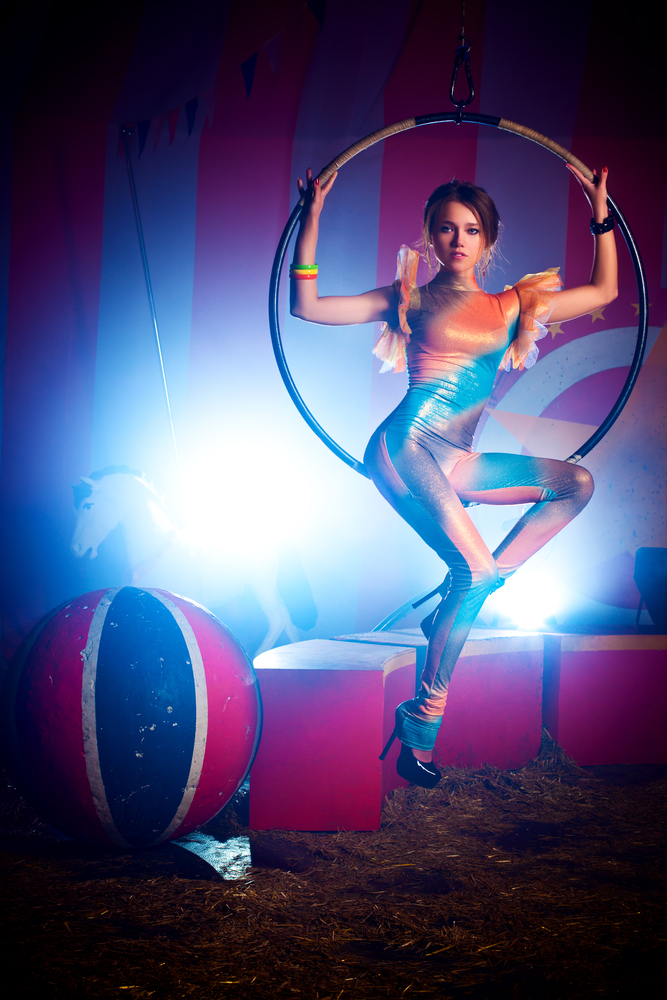 Have you ever wanted to run away and join the circus?  What adult has not entertained that thought at least once in her lifetime?  A bachelorette party at a circus school lets you do just that.   This idea is a great one, but it is geographically limited.  There are a handful of circus and acrobatic schools located around the country, and, if you are not near a major metropolitan area, you may have a difficult time finding one.  However, they can make a great destination party for those who are interested.  Depending on what the school offers, you may be able to learn trapeze, aerial silks, aerial rings, hula hooping, contortion, clowning, tight rope, Rolla Bola, and acrobatics.  Many of these schools offer camp-like programs and extended weekends for introductory programs.  You probably will not finish up one of these introductory programs ready to take your place under the big top, but you are sure to have fun, learn something new, and get to celebrate with your friends.
#2 Fast Women, Faster Cars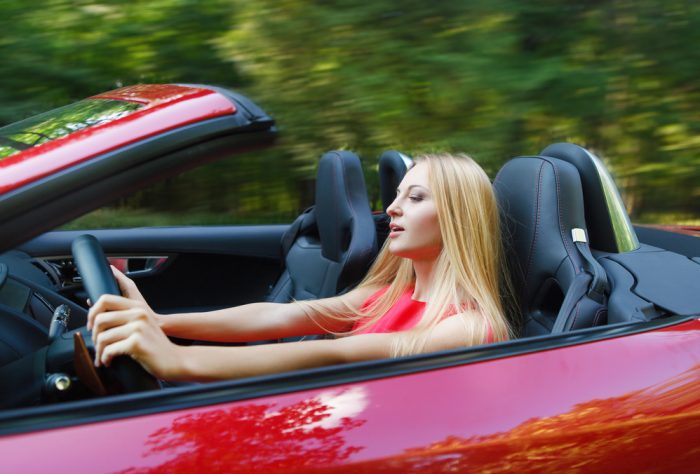 So, maybe getting married means you can't really be a fast woman anymore.  That makes fast cars a perfect way to celebrate the last fling before the ring.  Many cities have tracks where you can purchase rides in race cars.  There are usually a bunch of options.  At some tracks, you can purchase ride-alongs with professional drivers, while at other tracks you get basic instruction about track safety and then the opportunity to drive a real-life race-car at ridiculously high speeds on a professional track.  This is the perfect party for the bride who is an Indy 500 junkie or who has a glove box full of speeding tickets!  Perfect for adrenaline junkies, this party is one that the boys will definitely envy and can be easily tweaked for a coed bachelor/bachelorette.  
#1 Bride's Bucket List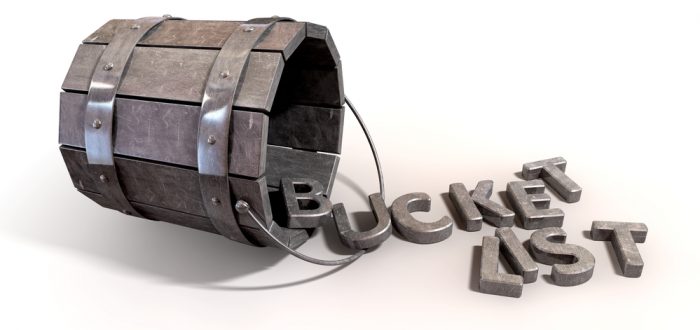 Of course, the very best bachelorette party is one that is designed with the bride in mind.  We call this type of party the bucket list party.  What are the top ten things on the bride's bucket list?  Not sure?  Ask her.  People love to talk about their bucket list ideas; it will not give away the surprise.  Go through the list and see if there is something on it that you can turn into an epic, personally customized bachelorette party.  Has the bride always wanted to go white-water rafting?  Kidnap her for a weekend and plan an introductory river rafting tour.  Is skydiving somewhere on her list?  You can find tandem dives at almost every midsized airfield in the country.  We could go on and on, but we won't, because we don't know the bride and we don't know what is on her bucket list.  However, you do, and a bucket list party that lets her cross off one of the things she most wants to do before she gets married, settles down, and may be a lot less likely to get to things she really wants to do captures the spirit of a bachelorette party better than any other party theme!
Conclusion
Planning the perfect bachelorette party is a high-pressure, high-stakes endeavor.  This is especially true if you are trying to pick something unique and original that has not been done before.  Hopefully the ideas we have listed helped you think outside of the box (and the bar) and consider some different kinds of bachelorette parties.  Even if none of the ideas we shared seem perfect for your bachelorette party, hopefully they have inspired you to come up with your own creative ideas.  We also encourage you to head to our forums, where you can share ideas and get some inspiration from other bachelorette party planners.