Top 12 East Coast Bachelorette Party Destinations (2018 Guide)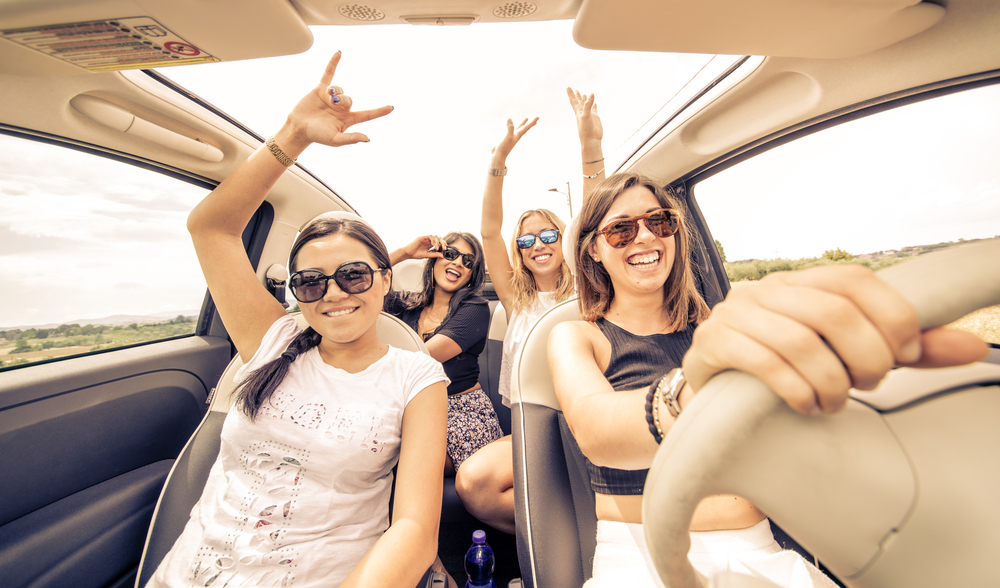 This post may contains references to products from one or more of our advertisers. We may receive compensation when you click on links to those products or services.
When you first think of destination bachelorette parties, your mind might go to far-off-exotic locales or world-famous party cities.  While we are a big fan of any destination bachelorette party, we bet you will be surprised to find out that there are plenty of great East Coast bachelorette party destinations.  A local, or at least relatively local, bachelorette party destination has a number of great benefits for you and your guests.  Lower travel costs are one great benefit, but what people really love is that travel times are shorter.  This makes it possible to pack a full length destination party into a regular weekend.  Great East Coast bachelorette party destinations include: Orlando, Fort Lauderdale, and Miami, Florida; Savannah, Georgia; Myrtle Beach and Charleston, South Carolina; Virginia Beach, Virginia; Ocean City, Maryland; Dewey Beach, Delaware; Atlantic City, New Jersey; The Hamptons, New York; and Boston, Massachusetts.   
Orlando, Florida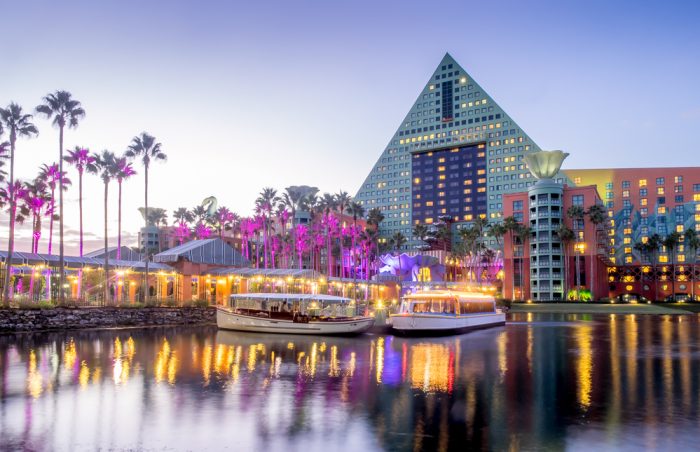 Orlando is probably one of the world's best-known vacation and travel destinations.  It became world famous for its amazing theme parks.  Walt Disney World, Universal Studios, and SeaWorld are just three of the amazing parks you can find in Orlando.  What many people do not realize is that the theme parks are only the tip of the iceberg- if you are looking for entertainment, Orlando has it.
Where to Eat
One of the biggest fine dining surprises in the country is that one of America's best restaurants is located at the Grand Floridian resort.  Victoria & Albert's is a fine-dining experience.  The price for the seven-course prix fixe meal, with matching wine selections, is not for those with lean pocketbooks, but the food, the wine, and the experience are all worth every penny.
Where to Sleep
Orlando is absolutely full of hotel rooms and resort properties, so that finding high-quality lodging in the town at relatively inexpensive prices is only a challenge during the theme park's busiest times.  We love Silver Lake Resort if you want to do your partying elsewhere and want your sleeping spot to be great for sleeping and relaxing.  This hidden gem is located near the theme parks and offers 1 to 3 bedroom condominiums.  The three bedrooms can comfortably sleep up six or more people and come with multiple bathrooms and plenty of space to stretch out.
View all Rental Houses in Orlando
Daytime Activities
If Orlando made your list of potential bachelorette party destinations, then the odds are high that you love theme parks.  The problem is that there are so many it is impossible to squeeze them all into the average bachelorette weekend!  We suggest that you make Walt Disney's Animal Kingdom one of your must-see parks.  Everyone says the Kilimanjaro Safaris is the ride you cannot miss, but the newly opened Avatar-themed Pandora section may be the most gorgeous and fully immersive theme park experience, anywhere!
Nightlife Activities
Even if you come to Orlando craving the theme park experience, by night time you may be ready for some adults-only entertainment options.  No problem, Orlando has nightclubs galore.  One of our favorites is Eve, which offers a feel that is a little bit of a mix between Old Hollywood and modern-day Vegas.  DJs spin dance music upstairs, but the downstairs lounge usually has a mellower house-music vibe.  Dress up, though; this venue is VIP.
View all Activities in Orlando
---
Fort Lauderdale, Florida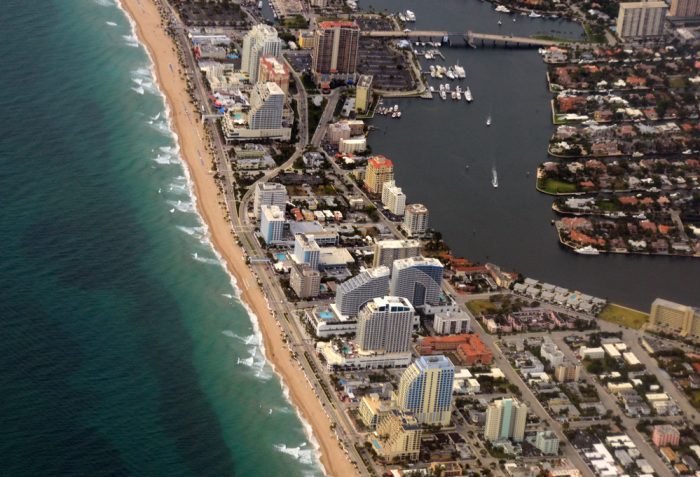 Long considered one of the best spring break party cities in the world, Fort Lauderdale offers a wild ride for bachelorette parties.  Just do not forget to hit the amazing beaches while you are in town; the parties might be awesome, but the beaches are even better!
View Flight Prices to Fort Lauderdale
Where to Eat
You can find restaurants at every price point and in just about any style, but Kaluz is one of our Fort Lauderdale favorites.  This waterside restaurant has a great atmosphere for lunch or dinner.  The Scallops Pomegranate is a must if you are there in the nighttime.
Where to Sleep
Fort Lauderdale has plenty of hotels, and if your budget is tight then not staying right on the beach is understandable.  However, if you can afford it, we recommend a beachfront hotel like Marriot's BeachPlace Towers.  They even offer in-room massage if you need help recovering from a hard night of partying.
View all Hotels in Fort Lauderdale
View all Rental Houses in Fort Lauderdale
Daytime Activities
Want shopping, culture, and plenty of dining choices?  Spend the day wandering Las Olas Boulevard.  It has numerous art galleries, stores, museums, and restaurants.  While the prices are high, looking is free, and it is a consistent tourist favorite.
Nightlife Activities
America's Backyard offers that mix of spring break/frat party that made Fort Lauderdale famous.  While the crowd tends to be younger (think college kids), it offers great bachelorette party packages that make planning your party a breeze!
View all Activities in Fort Lauderdale
---
Miami, Florida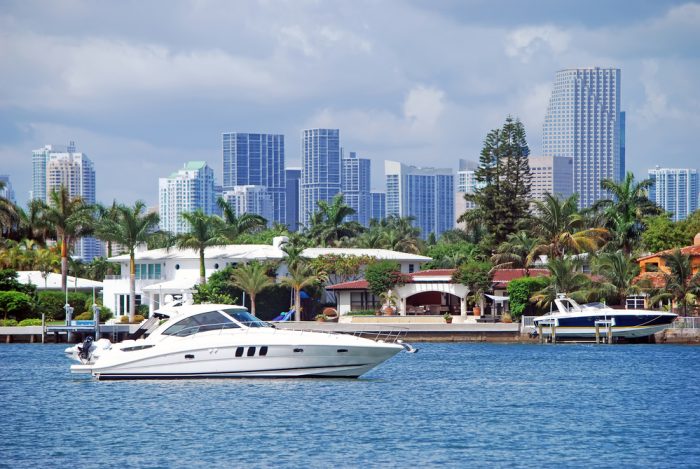 Miami may be the most international city in the United States, not just because of its diverse population, but because of the way the city embraces all of these people and cultures.  It is a great place to visit and you can custom-plan your bachelorette party in Miami Beach to fit almost any whims!
Where to Eat
You will have to wait in line to get in, but Sunday brunch at the Eating House in Coral Gables is worth the wait!  The menu is ever-changing because of the seasonal offerings, but if they have Carbonara Eggs Benedict on the menu when you are there, the experience is life-changing!
Where to Sleep
Miami Beach is Miami's hotspot for beachfront activities, and 1 Hotel South Beach is one of the best places to stay.  This beachfront hotel is near South Beach's best activities and offers a huge variety of room types.  It is pretty pricey, but the views and the service are worth the expense!
View all Hotels in Miami Beach
View all Rental Houses in Miami Beach
Daytime Activities
You will want to hit the beach, but if you also want a little authentic Miami flavor, we recommend a trip to Little Havana!  This Miami neighborhood offers a taste of Cuba.  Shopping, dining, sight-seeing.  Whatever your interests, Little Havana and its famous Calle Ocho can meet them.
Nightlife Activities
You want to go to South Beach for the nightclub scene, and it is hard to go wrong in this club-packed area.  Do not miss Mango's Tropical Cafe.  It has a great Caribbean vibe and is known for its amazing cabaret-style entertainment.
View all Activities in Miami Beach
---
Savannah, Georgia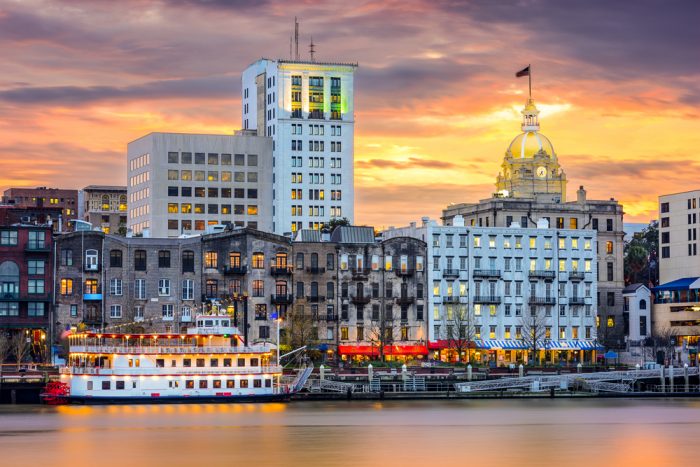 Want to be a southern belle for the weekend and find one of the country's best low-key bar scenes?  Then a Savannah bachelorette party is the answer.  This historic town does a great job of blending the best of yesterday with ultra-modern touches to create the ultimate low-country vacation.
Check Out Flight Prices to Savannah
Where to Eat
There are so many great places to eat in Savannah, but we have to recommend The Pirate's House.  Sure, the pirate themed décor may seem a little cheesy, but its iconic by now.  Besides, this restaurant, which has been in operation since 1753, did not get centuries of success by turning out food that is anything less than delicious.  Try the She Crab Soup. 
Where to Sleep
There are so many hotels in Savannah, but we like ones like the Hamilton Turner Inn, which show off some of the city's famous architecture!
View all Rental Houses in Savannah
Daytime Activities
There are a ton of things to do in Savannah, but nothing screams "belle" quite like a spa day.  Where to go?  Well, Spa Bleu has been voted Savannah's best day spa.  One visit and you will understand why; everything from its chic décor to the organic spa ingredients spells means a luxe experience for you and your girls. 
Nightlife Activities
Savannah is known for its quirky, fun bars and the Chromatic Dragon might be the quirkiest one there.  Get your geek and your drink on at this game-themed bar, which offer board games, trivia nights, video games, and backyard games.   
 View all Activities in Savannah
---
Myrtle Beach, South Carolina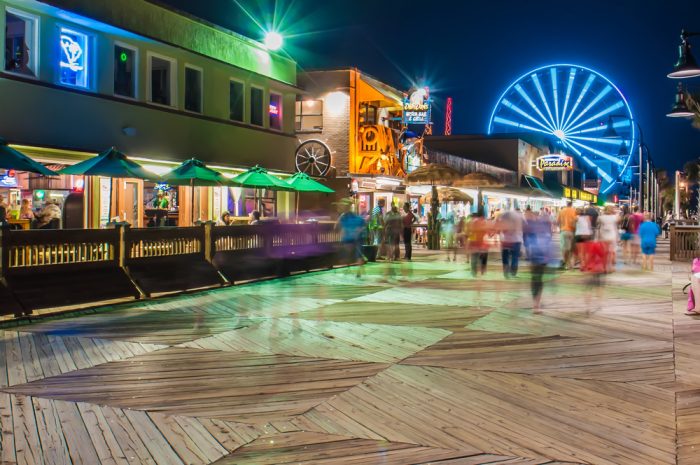 Myrtle Beach is a very interesting place, in terms of tourist destinations.  It manages to offer some amazing entertainment, but it never loses its small-town charm.  That is a hard balance to find, but anyone who has been to Myrtle Beach knows exactly what it means to feel right at home, even in the busiest tourist season. 
View Flight Prices to Myrtle Beach
Where to Eat
Known for its all-you-can-eat breakfast buffet, Mammy's Kitchen has become a traditional breakfast place for Myrtle Beach visitors.  Think southern-style food, cooked well, and plenty of it.  Highly recommended to help battle any day-after hangovers! 
Where to Sleep
Hotels are a bargain in Myrtle Beach.  You can even stay somewhere swanky like the Anderson Ocean Club and Spa for a fairly inexpensive price.  What makes it our favorite?  The lazy river.
View all Hotels in Myrtle Beach
View all Rental Houses in Myrtle Beach
Daytime Activities
You can do a spa day almost anywhere.  But can you go mudding on an ATV anywhere?  No.  check out Carolina Backwoods Adventures for all of their ATV adventures. 
Nightlife Activities
You cannot skip The Bowery if you are visiting Myrtle Beach.  For over 70 years, this beachfront icon has been offering cold beer and live music every night from The Bounty Hunters, which might be the world's most famous house band.  Come see why people travel to Myrtle Beach specifically to hear them. 
View all Activities in Myrtle Beach
---
Charleston, South Carolina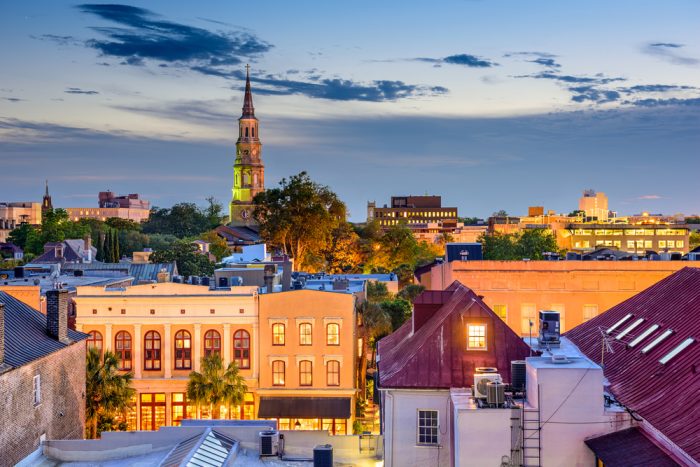 What do we love about a Charleston bachelorette party?  Everything.  Seriously, this southern city is so packed full of charm that it is hard to pick a favorite thing to do there.  Much like a visit to its soul sister city, New Orleans, you could spend the whole weekend in Charleston just walking around the city, enjoying the ambiance.  However, we do have some things to do if you get tired of wandering.
View Flight Prices for Charleston
Where to Eat
You may head to Toast for their famous bottomless mimosas, but we promise that you will love their brunches.  Skip the calorie-counting for this meal and order traditional southern biscuits and gravy.  You will love them! – Known for their bottomless mimosas, Toast actually has some of the city's best brunch and breakfast fare.  Come try their amazing omelets, homemade warm biscuit w/ gravy, and desserts to see why The New York Times considers it a must-eat place while in Charleston.  http://www.toastofcharleston.com/
Where to Sleep
Our favorite hotel in Charleston is the Belmond Charleston Place.  It has shops, a spa, on-site restaurants, and a gorgeous indoor-outdoor pool.  You might not think you can afford it, but do yourself a favor and book the Belmond Hotel Club Level (view pictures).  You get free meals and five hours of open bar each day for an extra $100/day.
View all Rental Houses in Charleston
Daytime Activities
Get your sexy on at Charleston Pole Party, where you can choose between a group pole dancing or lap dancing lesson. 
Nightlife Activities
Are you a fan of Bourbon?  If not, that is because you have not been to Gentry's, a bar with its own same-name custom craft whisky. 
View all Activities in Charleston
---
Virginia Beach, Virginia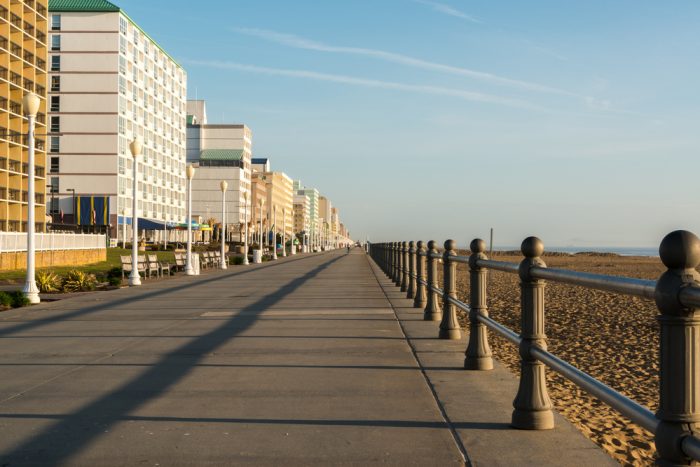 Virginia Beach is not your average beach town.  It sits right where the Atlantic Ocean meets Chesapeake Bay, so, while it is surrounded by water, it has a different vibe than a traditional beach town.  What is that vibe?  Think of Virginia Beach as a large town with a small town feel, filled with beach bums, foodies, and a surprisingly rich cultural scene!
View Flight Prices to Norfolk (which is a 25 minute ride to VA Beach)
Where to Eat
Waterman's Surfside Grill is a Virginia Beach establishment.  What makes it so popular with tourists and locals, alike?  Delicious seafood, fresh from Chesapeake Bay.  It is not fancy, but the food is amazing.  They will also work with you to host a party, if you want something a little more than dinner reservations.
Where to Sleep
If you are visiting the ocean, we are firm believers that you should stay by the ocean.  Virginia Beach's Ocean Club Beach Resort offers a condo-type setting on the beachfront.  Not a fan of salt water or swimming creatures?  Check out one of their three amazing pools.
View all Hotels in Virginia Beach
View all Rental Houses in Virginia Beach
Daytime Activities
Go Kayak!  Paddle with a Porpoise!  The name says it all.  You can get out there and kayak and hang out with porpoises, in their natural habitat.  Is it as cool as it sounds?  No, it is so much cooler than that.
Nightlife Activities
Sky Bar is a members-only club in Virginia Beach, and, if you can swing it, it is the place to be.  Apply ahead-of-time for membership and have a back-up plan just in case you do not get accepted.
View all Activities in Virginia Beach
---
Ocean City, Maryland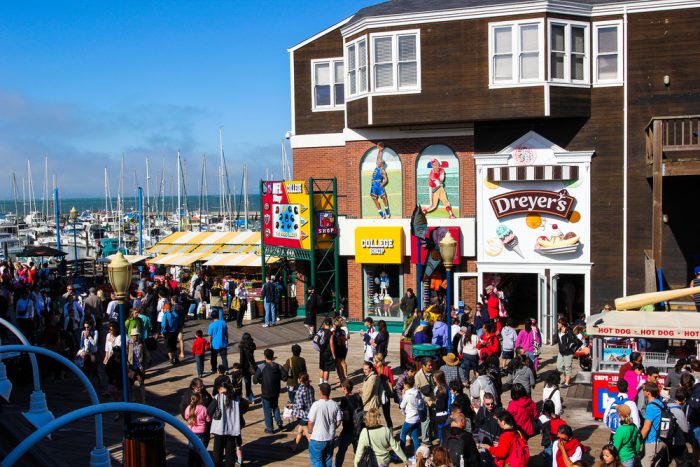 One of the reasons people love to visit Ocean City is that it offers a bright mix between the throwback feel of a boardwalk town and the excitement of a beach town.  Ocean City may not be your first thought when you think of bachelorette party destinations, but it offers a great time and an even better value.
Lookup Flight Prices to Ocean City
Rent a Car to Drive to Ocean City
Where to Eat
Longboard Café is a tourist favorite in Ocean City.  Why?  The seafood.  Try the chef's risotto.  It changes daily, but it never disappoints.
Where to Sleep
Clarion Resort Fountainebleau is a nice hotel.  It is not tremendously fancy, but the beds are clean and comfortable, the rooms are spacious, and it has private beach access. 
View all Rental Houses in Ocean City
Daytime Activities
Historic amusement park Trimper's Rides has been an Ocean City must-do for generations!  It is everything you want in a beach city amusement park; lot of fun rides and plenty of fun times.  Let our your inner child for your bachelorette party and give them a try! 
Nightlife Activities
If the name did not give you a hint, Seacrets Jamaica strives to bring an island vibe to Ocean City.  Four bars including a tiki bar and a beach bar offer music, dancing, drinks, and fun, all with a Caribbean theme. 
View All Activities in Ocean City
---
Dewey Beach, Delaware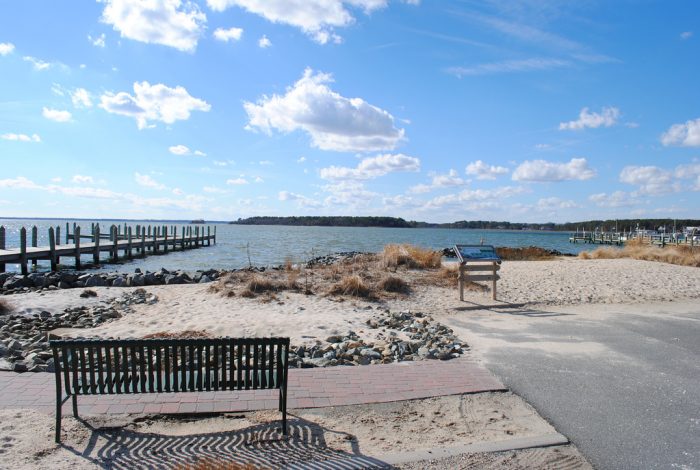 Nestled between a bay and the gorgeous Atlantic Ocean, Dewey Beach is one of the busiest summer season towns on the East Coast.  The town explodes from its winter population of 300 to 30,000 tourists.  One of its most popular events is in September, when tons of unsigned bands flock to town for a huge music festival.  Take your party somewhere unexpected and check out Dewey Beach.
Check Out Flights Prices to Dewey Beach
Rent a Car to Drive to Dewey Beach
Where to Eat
Starboard Raw is a wonderful raw bar, but it also has a full menu if oysters are not your style!  We like the steamed shrimp in low-country style.
Where to Sleep
In a town full of chain hotels, the Savannah Inn offers quaint bed and breakfast style.  Free breakfast, bikes to use around town; consider renting out the whole inn for larger parties.
All Available Hotels in Dewey Beach
Daytime Activities
Heading there during the summer.  Go with full-on nostalgia and hit Jungle Jim's, an old school water and amusement park.  Between the go-carts and the bumper boats, you will find your inner child.
Nightlife Activities
Bottle & Cork offers live music for the whole summer season.  They are your Saturday night destination for Saturday Jams!
---
Atlantic City, New Jersey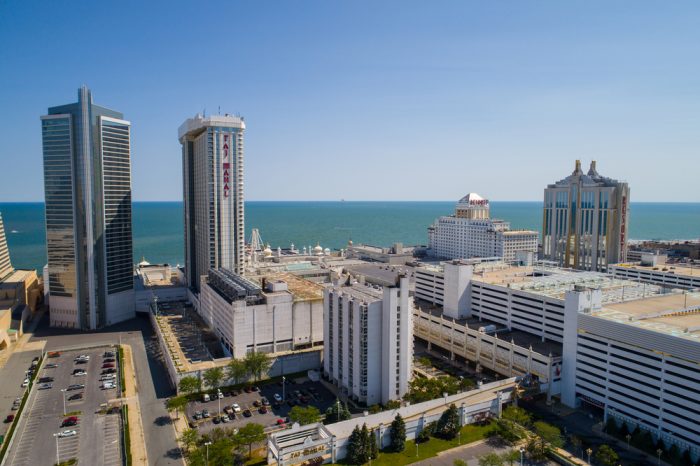 A bachelorette party in Atlantic City may seem like a runner-up to a Vegas style bash, but Atlantic City is actually a great destination that not only offers the fun of the casinos, but also a vibrant boardwalk and a surprisingly beautiful beach.
View Flight Prices to Atlantic City
Where to Eat
Buddakan at Caesars is one of our favorite restaurants in Atlantic City.  It is not your average Asian cuisine.  Try the five spice duck breast for a five-star take on a traditional Asian favorite.
Where to Sleep
With the casinos all over Atlantic City, you will probably stay in a casino-hotel.  Each of them have their draws, but we like the Borgata Hotel Casino and Spa.  It has a European feel, a great game floor, and one of the city's best hotel buffets.
View all Hotels in Atlantic City
Daytime Activities
You are in Atlantic City, so of course you are going to gamble.  Whether your gambling style is slot machines or high-stakes poker, Atlantic City has plenty to offer.  Various hotels frequently host poker tournaments, which can be a surprisingly fun activity for a bachelorette party.
Nightlife Activities
One of the best things about a bachelorette party in Atlantic City is that you can have some raunchy entertainment without feeling any guilt.  Head on over to Savage Men and enjoy a bachelorette party package with gorgeous men and high-value entertainment.
View all Activities in Atlantic City
---
The Hamptons, New York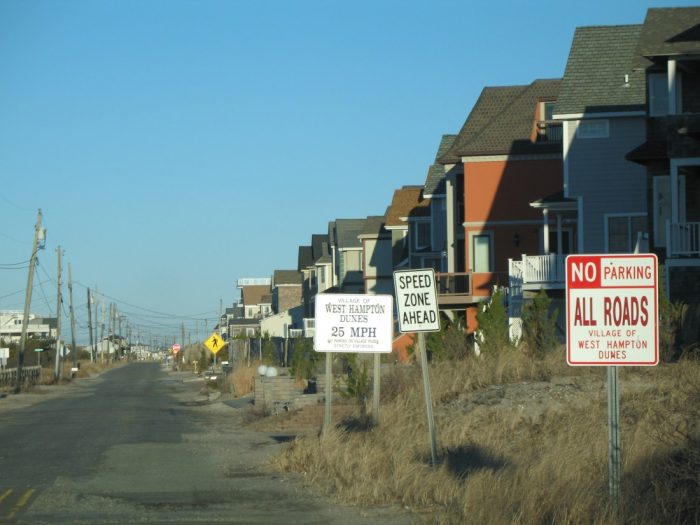 The Hamptons, a group of villages and Hamlets on Long Island are probably the nation's oldest summer colonies.  Known for its summer lifestyle, The Hamptons is considered a luxe travel destination for the rich and famous, but also offers plenty of recreational opportunities for the rest of us. 
Lookup Flight Prices to the Hamptons ( via New York City, which will then require either a car ride, train ride, or helicopter ride to the Hamptons)
Where to Eat
With a silly name like Cowfish, you may not know what to expect from this New American cuisine eatery.  They say they offer the best of land and sea, and they are a sure bet whether you are dining for brunch, lunch or dinner.  Our favorite time there is brunch, because the great view combines with an inventive menu.  We suggest the Bananas Foster French Toast.
Where to Sleep
The popular thing to do for lodging is to rent a summer home somewhere in the Hamptons.  They used to be hard to find, but Airbnb makes it easy.  We love this mint condition historic Hampton property that is walking distance from shops, restaurants, and public transportation.  Plus, it comes with a private pool!
View all Rental Houses in the Hamptons
Daytime Activities
Know how to surf?  Then you probably already know that Ditch Plains, Montauk offers some of the best waves on the Atlantic seaboard.  Surfing newbie?  No problem, the gentleness of the waves makes it great for beginners.  Hire a pro for the day for a group surfing lesson and learn how to hang 10!
Nightlife Activities
The Surf Lodge in Montauk has an annual free concert series that is a Hamptons must-do activity.  Get there early because it fills up early!
---
Boston, Massachusetts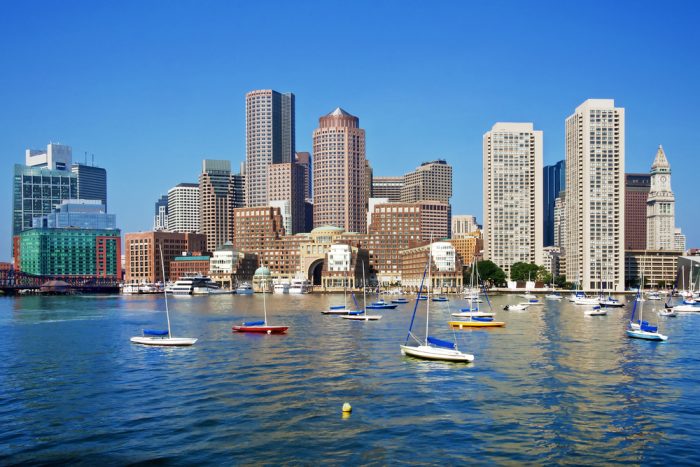 Boston is one of the nation's oldest cities, and it has a historic flair that sometimes belies its dedication to hard partying.  It is a great place to go for a bachelorette party celebration and, unlike some East Coast locations, it is ready-to-party year-round!
Where to Eat
Love a tasting menu, but hate going with groups because you are asked to order from the same menu?  Not at Asta; this highly-rated tasting-menu centered restaurant lets you choose from different menus and is surprisingly budget-friendly.
Where to Sleep
Right in the middle of the theater district, the Boston Park Plaza Hotel offers a historic feel with every amenity you have come to expect from a modern hotel.  It is walking distance from many of the city's best known tourist spots.
View all Rental Houses in Boston
Daytime Activities
There is something absolutely stunning about seeing whales in their natural habitat, and Boston Harbor Cruises whale watching tours are a great way to get that experience.
Nightlife Activities
One of our absolute favorite activities in any historic town is a ghost tour and it does not get any more historic than Boston. The city's Ghosts and Graveyards tour is fabulous for history buffs, but it is also genuinely spooky.  Whether or not you are a believer, it is almost guaranteed to make you shiver!
Conclusion
Regardless of which east coast bachelorette party destination you choose, be prepared to have the most amazing weekend of your life. If you decide to make it a road trip you can plan to make stops at multiple locations and keep the partying going from state to state.  The most important parts of planning your trip after selecting a location will be your accommodations. daytime, and nighttime activities.
Have some other suggestions for amazing destinations, restaurants, houses, or activities along the east coast?  Leave them in the comments below or on our forum.