Plan an Amazing Beach Bachelorette Party (2023 Guide)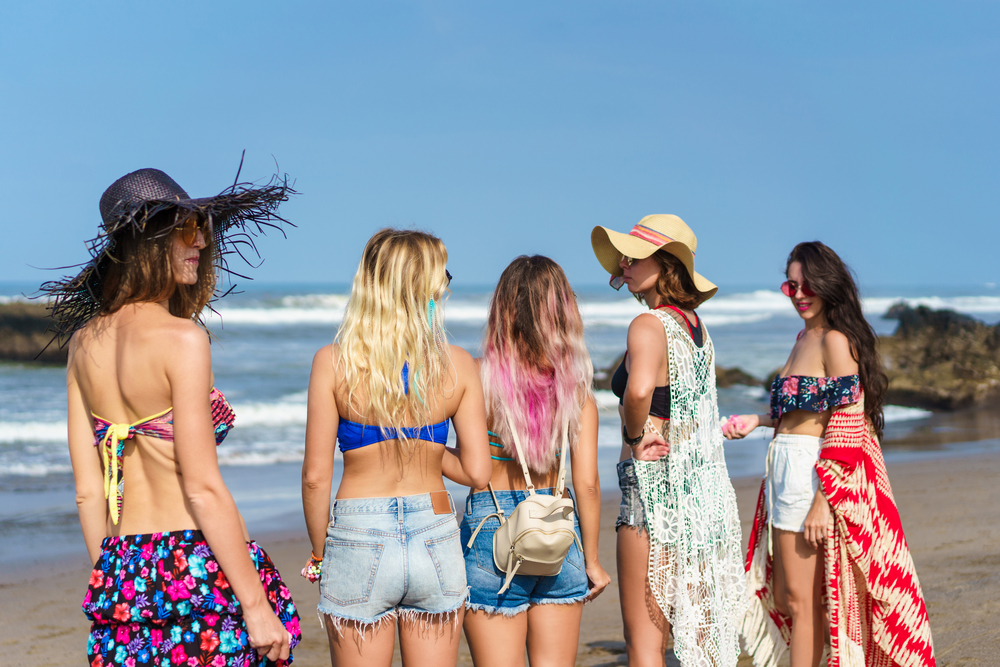 This post may contains references to products from one or more of our advertisers. We may receive compensation when you click on links to those products or services. Please also consider
donating to our website.
If you are planning a bachelorette party, especially a destination bachelorette party, then a beach bachelorette party is probably on your list of possibilities. Sun, sand, and surf make a great setting for any type of party, and the relatively low prices, cheap accommodations, and free-flowing alcohol make it perfect for a bachelorette party. Whether you are traveling to a great beach destination or are bringing the beach to your bachelorette party, this guide will help you plan the ultimate beach bachelorette party!
Locations
The first step in planning your bachelorette beach party is picking which beach. So, are you going local or are you planning a destination party? There are pros and cons for both decisions. Obviously, if you are going local, then you probably already have a beach in mind. Local beach parties mean you need access to a coast, whether that is an oceanfront coast or the coast of a large lake. You are probably already aware of what kinds of things you can do at the beach if it is a local one, but we would love to hear about what you are planning and where you are planning it in our forums, so that you can share ideas with people who may be local to you.
You may be also planning a beach-themed bachelorette party that is not actually located at the beach. The reality is that you cannot always get away to the beach, but you can bring the beach to you. How do you do that? We suggest throwing a pool party. You can do this at someone's home, an apartment pool, or renting a pool at a hotel or club. You can do this even if the weather outside is not sunny and warm, because you can always rent an indoor pool. Just make sure and play up the beach theme. Think frozen beverages, finger food, floats, sunglasses, and some great Caribbean music.
Of course, the ultimate way to throw a beach party is to travel to a beach. When you close your eyes and think of a beach destination, where you picture has a lot to do with where you grew up and how you have vacationed in the past. You can find amazing beach locations in the United States: Atlantic City, The Hamptons, Myrtle Beach, on the East Coast; Galveston, Destin, Floribama, and South Padre on the Gulf Coast; Fort Lauderdale, Key West, Miami Beach, and Juan where the Caribbean meets the United States, and San Diego on the West Coast. You can visit gorgeous nearby beaches, such as popular Cancun, or make the trip of a lifetime to a gorgeous place like Greece, where you can visit Mykonos or Santorini. Where you choose depends on several factors. What is the budget? What time of year are you visiting? How long can people get away?
Decorations
We love a themed party and love the idea of decorations, but we have to admit that part of the appeal of a beach party is that it has low décor requirements. If you are headed to an actual beach, then let the sand, the sun, and the waves be your décor. However, if you want to create your own beachy theme, or extend the beach theme to your indoor party plans, you can always sprinkle in a little extra beach décor.
Luau
Perhaps the most popular of all beach-décor themes, the luau theme is perfect, especially if you are incorporating other Hawaiian or Polynesian elements into your party. How do you create the luau theme? Think:
Leis:
Tiki Torches:
Hula Skirts:
Coconuts: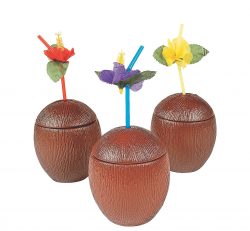 Tropical
Flamingos and Pineapples: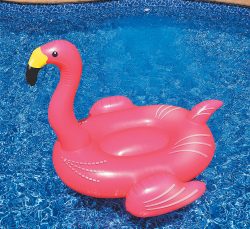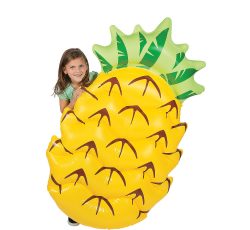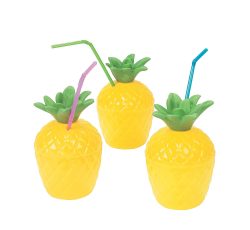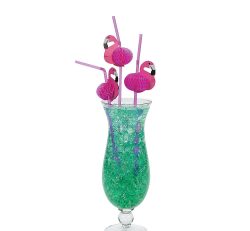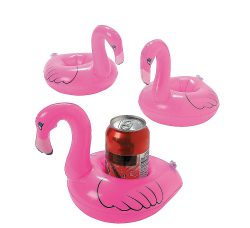 Palm Trees: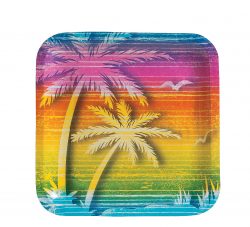 Parrots: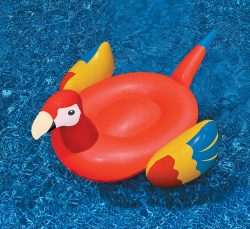 Surf's Up
Another perfectly beachy theme is the surfer theme. Think surfboards and 60s style.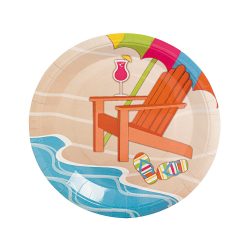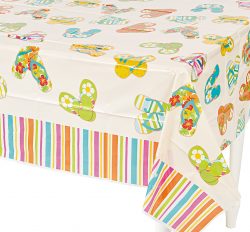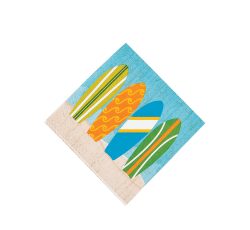 Mermaid
Combine themes you love by bringing the mermaid theme to your beach party.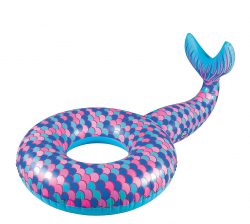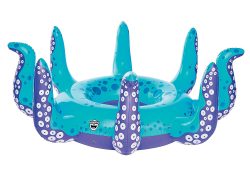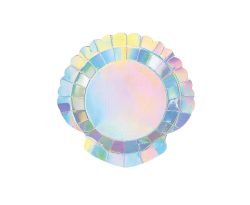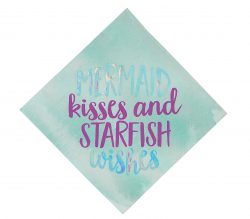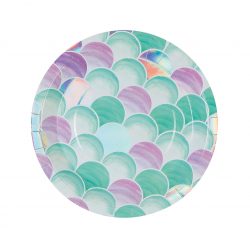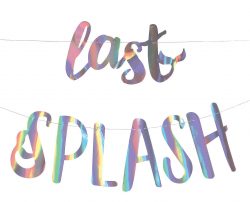 Activity Ideas
What makes for a great beach party? To really answer this question, you have to think about what you think of when you think of the beach. Do you like the tranquil sound of the water lapping at the sand as you relax with a cold beverage in hand? Are you all about surfing or other water sports? Do you picture the absolute debauchery of a spring break weekend at a popular beach? The beach can mean all of these things, and more, to people. So, before you can get to the ideas, you have to think about what type of beach party you want to throw. That will help you narrow down what you want to do for the party.
Wild On
If the beach brings to mind images of a wild spring break party, then whether you are heading to the beach or bringing the party to you, you want to focus on the elements that make for a great beach party. If you are heading to a destination, then you want to make sure it is a party destination AND that you are heading there at a party-time. Fort Lauderdale, Myrtle Beach, Cancun, Mykonos, Destin, and South Padre Island are all well-known party destinations if you travel there at the right time.
For this type of beach party, you want to look for DJ led dance parties, surfside competitions, and the party scene. If you cannot get to the beach, you can duplicate this atmosphere by throwing a big, wild, waterside party.
Mermaid
The mermaid theme is hot for bachelorette parties, and, if you have the money to splurge, we love the idea of everyone getting their Ariel on. You can find extremely-high quality mermaid fins and tails at relatively reasonable prices. They are a blast to swim in, but before you get in the waves, can we suggest booking makeup and hair and having a boudoir style photo shoot on the beach, in your mermaid attire? This activity makes for some great girl-bonding and some gorgeous pictures that will stand out from the average bachelorette party pics.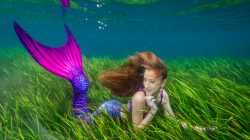 Water Sports
If the beach makes you think of water sports, then you want to make sure and include them in your bachelorette party adventure. However, you have to be a little cautious when making those plans. For example, does everyone swim? If not, you may still be able to go snorkeling with them, because many snorkel destinations are actually shallow enough that a person can stand in them or in peaceful enough water that all a person has to be able to do is tread water. However, if members of your group are not all adept at swimming, then you might want to put off any higher-intensity water sports for safety's sake.
Everyone in the group up for adventure and capable of handling it? Then make the most of your beach. We suggest renting jet skis for an afternoon, heading out for some snorkeling, and even taking a surfing lesson or two. If you are more adventurous and you are certified, consider heading out for SCUBA; if you are not, see if your destination has any SNUBA tours, which combine some of the deeper depths of SCUBA with easy-to-use, snorkel-like equipment.
If snorkeling will be part of the adventures, consider splurging on these full-face snorkel masks:
Beach Bum
Of course, for many people, the best part about the beach is just being able to relax. You know those iconic Corona commercials where there is a beach chair, a cold drink, and a gorgeous view? If that is what you think of when you think of a beach party, then make sure and complete the vibe. Bring a bag of beach-worthy books, some beach blankets, and a splashproof radio for some low-key tunes.
When is the beach bum a great idea? Actually, we think it is something you want to incorporate into any beach destination bachelorette party. Set aside a morning or afternoon for people just to relax and soak up the sun. This is a great time for girly gossip, hangover recovery, and taking a little step outside of the normal hustle-and-bustle. Have guests coming who need a little more action? No problem; just set up a separate activity for them and let people choose relaxation or recreation.
Want to up the relaxation vibe? Look for a resort that offers beachside cabana service and beachside massages. If you know something more relaxing than a private cabana, beachside service, and a professional massage as you listen to the sound of the waves, then tell us what it is because we need to know about it!
Bonfire
Will your beach party last into the night? Then plan for a bonfire if your location permits. The beach bonfire is an iconic way to end a great day at the beach, and can provide either a mellow end of the day or an opportunity for some hedonistic debauchery, depending on how you plan it!
Shirts
Though not really a bachelorette t-shirt, we love this coconut bra "Aloha beaches" t-shirt for a beach-themed bachelorette party, especially if you incorporate an aloha theme:
What do you want at a beach party? Sun, sand, a drink in your hand: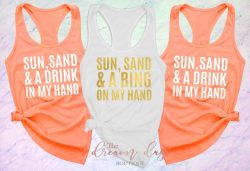 Shell yeah, we're up for a beach party: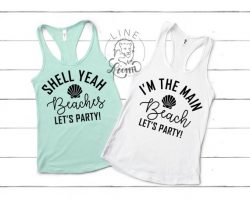 Make a splash with a mermaid theme: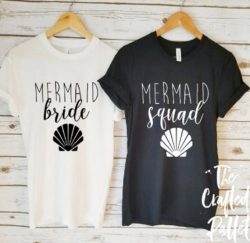 Aye aye Captain, of course we love these nautical shirts: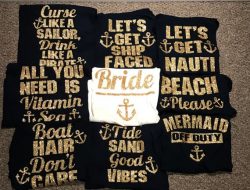 Who couldn't use a little more aloha?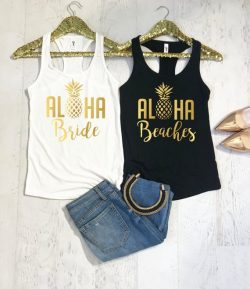 Party Favors
If we have said it once, we have said it a 100 times; you do not have to have favors at your bachelorette party. That said, who doesn't appreciate ye olde bag of swag? We know that we do. So, if you want to do favors and want to think about what kind would be great for a beach party, we have some ideas. Almost all of these are somewhat practical things that your guests would actually use at the beach, so we love the idea of filling up the favor/goody bag and leaving them on the pillowcases for a destination party or handing them out at the beginning of a non-destination beach bash!
Waterproof, sweatproof sunscreen is the go-to, whether you plan to lounge by the pool or enjoy a bunch of watersports. This is a must-add to our beach goody bags, because no one wants to spend the next day burnt to a crisp. In fact, this is something we suggest you bring along, even if you are not doing favors:
Yes, we know we told you to hand out sunscreen, but some people are still going to be feeling a little pink. Include the sunburn relief in the goody bags, too:
Throw in some sunglasses. Not only do you get to protect their peepers, but you can also let them check out the hot boys without looking too obvious. We particularly love this style because it does not have nose pieces or metal parts to get stuck in their hair:
Keep those drinks frosty with these adorable customized coozies: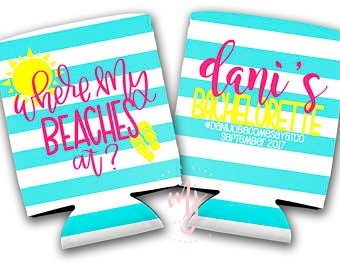 Or how about these coolies for that Hamptons vibe: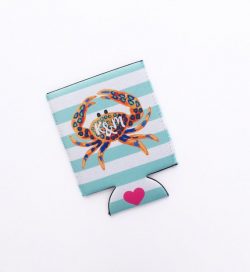 Throw all of the goodies into a customizable bachelorette beach tote, which not only makes a great gift-bag, but can also be a souvenir on its own: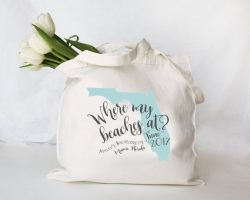 These funky-colored towels are lightweight and ultra-absorbent, making them a great thing to tuck into the beach bag: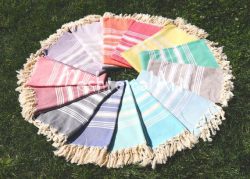 Finally, think about slipping in a beach read. We love the idea of heading to your local half-price book store and buying an assortment to share. No time to do that? Then, let us recommend our favorite romance book, ever: Ain't She Sweet by Susan Elizabeth Phillips:
Gifts
Like favors, gifts are not a bachelorette party necessity. In fact, we might even suggest you not bring gifts if you are heading to a destination party, unless you know that the party organizer has brought an extra bag or is otherwise arranging for their transport. The reality of modern travel means tight packing and very little extra space in suitcases.
In fact, instead of bringing gifts with you, we urge you to think local when you are doing your shopping. Almost all beach towns depend on the tourist trade and those little overpriced gift shops need your dollars to keep going. Besides that, buying the bride a gift from those shops is a way to keep your memories of the vacations alive. The gifts may be little tokens, but if you are heading to a popular resort destination, do not overlook the affordably-priced jewelry stores that you will find there. You can pick up some serious statement jewelry for a song in some of those ports.
Determined that you must bring a gift with you? Think lingerie. Lightweight and easy to pack, you can turn one night of any beach bash into a sexy shower/ lingerie party, which can be a lot of fun. For bridal lingerie, we are partial to the over-the-top sexiness of Frederick's of Hollywood; leave the demure stuff for another time. If the bride is bigger, do not overlook Hips and Curves, which has some seriously sexy stuff for plus-size ladies.
Hashtags
#bachelorettebeachbash
#beachbabesandbachelorettes
#beachbrideandbabes
#surfsandsun
#lastflinginparadise
#wheremybeachesat?
Invitations
Invitations have become a surprisingly controversial bachelorette topic because some people love the idea of evites, while other people are hardcore dedicated to paper invitations. We think you should do you and pick whatever kind of invitations you want to send. Electronic invitations are easier to send and to manage, but paper invitations do add something to the festivities. We have included some of our favorite invitations, both paper and electronic, for your beach bash:
We love these moving surfer evites: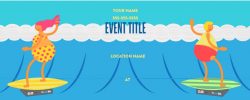 For a nighttime party: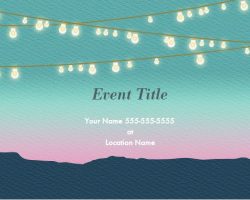 Surf's Up: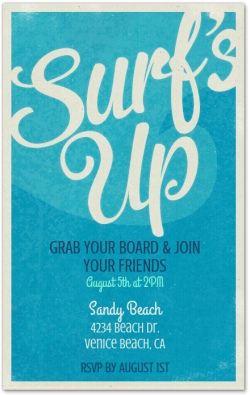 Where my beaches at: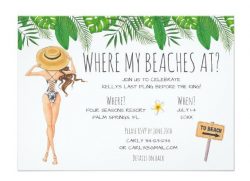 We love these boarding passes for a destination party: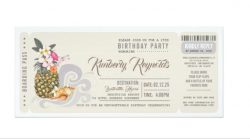 Conclusion
Looking for the ultimate hen night idea? It is hard to go wrong with a beach bachelorette party. Whether you are lucky enough to be able to travel to an amazing beach or you have to bring the beach to you, the fun-in-the-sun relaxed attitude of the beach is a great way to celebrate a last fling with your besties.
Have any other amazing ideas for a beach bachelorette party?  Leave them in the comments below.