Bachelor Party at El Siboney in Key West Florida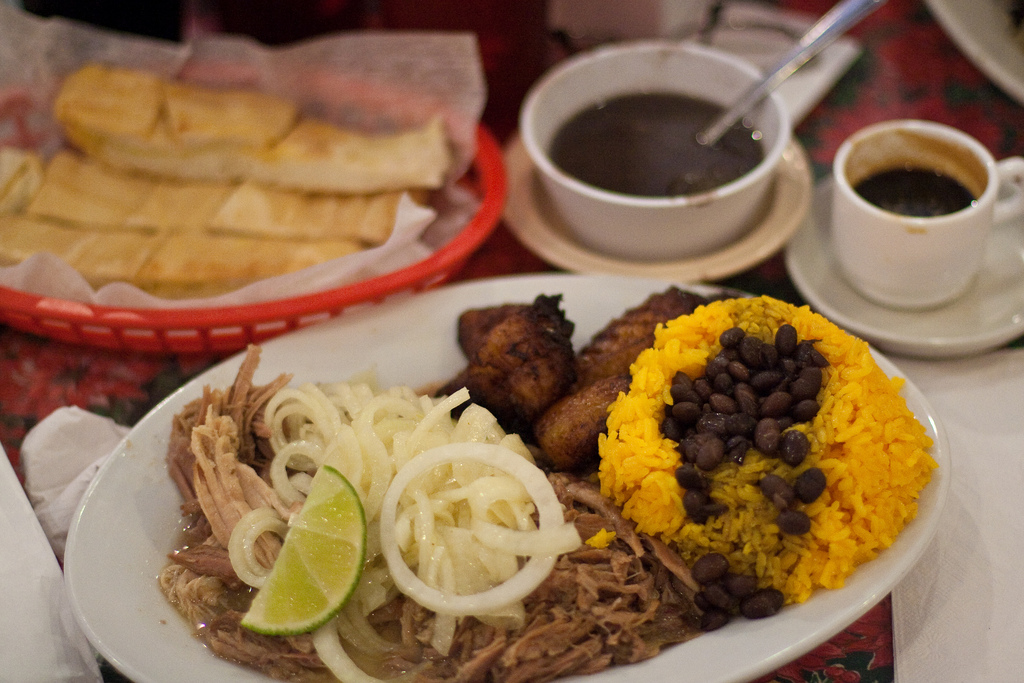 This post may contains references to products from one or more of our advertisers. We may receive compensation when you click on links to those products or services. Please also consider
donating to our website.
Key West is known for two kinds of food: seafood and authentic Cuban cuisine, but its dining scene differs from what you might find in other resort towns.  I'd heard that El Siboney, a little neighborhood joint, was the place to go when dining in Key West.  It had recommendations from a bunch of diverse travel sites, but was also Zagat rated.  The storefront was unassuming and unpretentious, and the dining room seemed a little homey. Even though our group was large, the hostess was accommodating and they put together a few tables for our group, so that we were seated within a half-hour of getting there.
We'd been told to order the Sangria, so we did.  I am not normally a big fan of Sangria.  I find it to be almost cloying in its sweetness when it is not done right, and I have only had it done right a few times.  El Siboney's Sangria was the best I ever had.  We ordered several pitchers to start, and just kept ordering them with our food.  It seemed to go with everything that we ate, adding just the right kick to our dinner. One caveat- while not overpoweringly alcoholic, the Sangria does have a little kick to it, and, had we driven to the restaurant, we would have needed to find another way to get back to our hotel.
The food was amazing.  Everyone at the table ended up sharing a little of their meals.  Roasted pork chunks were amazing, and their seafood dishes were as fresh as possible.  We chose plantains and rice and beans as our sides, rounding out a traditional Cuban meal.  It was, quite simply, the best Cuban food I have ever had.   Everything was prepared perfectly, and it was served without pretense or fanciness; just great food and great Sangria in a laid-back little restaurant.