The Best Winter Bachelorette Party Ideas (2023 Guide)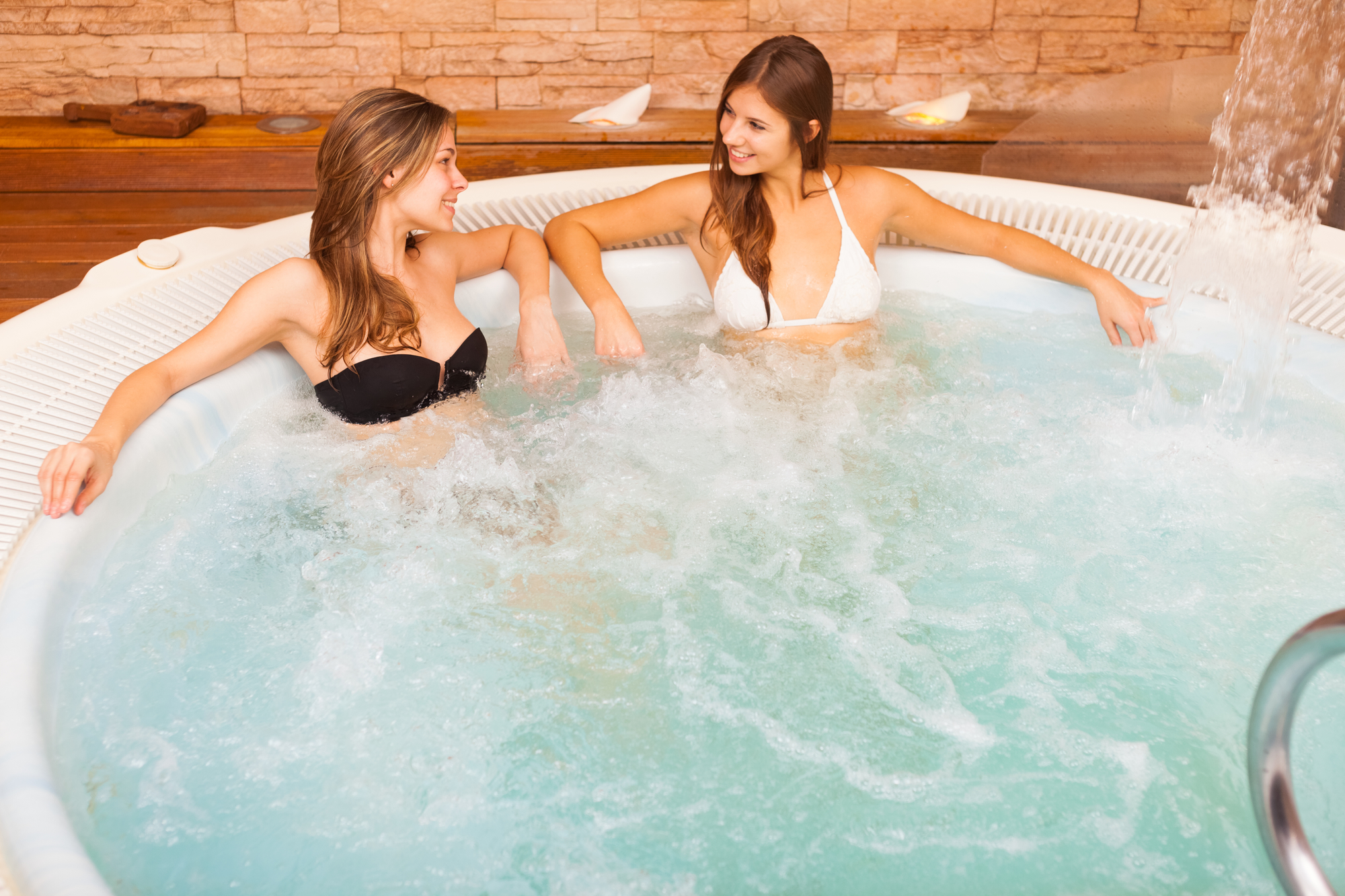 This post may contains references to products from one or more of our advertisers. We may receive compensation when you click on links to those products or services. Please also consider
donating to our website.
When you think about great bachelorette party ideas, many of them focus on a fun-in-the-sun theme that will not work in the colder, darker months.  While you can always plan a destination party to someplace tropical as a way to escape the winter blahs, you do not have to run from winter to have a great bachelorette party.  Instead, there are actually a bunch of unique and fun bachelorette ideas that are perfectly suited to wintertime, wherever you live.  This article focuses on the type of bachelorette party activities that are unique to wintertime, or, at least unique to people who can access winter-type weather. 
Should We Stay or Should We Go?
As with all great bachelorette party planning, planning the ultimate winter bachelorette party begins with deciding whether your bachelorette party is going to be hosted from home or is going to be a destination party.  There are some thoughts that go into this that might not be present when planning a destination bachelorette party in other seasons.  While hurricanes can shut down many popular late summer/ early fall tropical destinations, winter storms have the ability to shut down or impair travel at just about any destination.  This is important to keep in mind when you are making plans.  If all of your guests are going to be dealing with a time crunch and do not have the flexibility to go-with-the-flow if bad weather forces a change in plans, then you might want to skip a winter destination trip.
However, if your group has the time and the budget to travel in the winter, it can be an awesome time to hit some of the great winter-weather resorts.  If you are not a fan of winter sports, you may not realize how much of the U.S. is in easy travel distance of great ski resorts, many of which get snow as early as Thanksgiving and stay snowy well into late spring.  You can find ski resorts in 37 of the 50 states.  While most of these states are in the north, or in the Rocky Mountains, you will actually find ski resorts in places that might surprise you, like Alabama.  There are ski resorts in New York, Michigan, Wisconsin, Pennsylvania, California, Colorado, New Hampshire, Vermont, Maine, Minnesota, Idaho, Montana, Washington, Utah, Massachusetts, Oregon, Alaska, New Mexico, Wyoming, Illinois, North Carolina, Ohio, Connecticut, Nevada, West Virginia, Arizona, Iowa, North Dakota, Virginia, Indiana, New Jersey, South Dakota, Missouri, Alabama, Maryland, Rhode Island, and Tennessee.  Why are we talking about ski resorts?  Ski resorts mean snow, and if you are planning the ultimate winter bachelorette party, even if you do not plan on skiing or snowboarding, then looking at or near ski resorts can help you create that winter wonderland feeling. 
Best Winter Bachelorette Party Destinations
Trying to pick the best ski resort in the country is tricky, because there are some really subjective criteria that go into someone's choice of best ski resort.  If you are an accomplished skier, then the best ski resort might be the one with the most black diamond trails.  If ski trips are more about sitting by the fire drinking warm drinks, then an entirely different type of ski resort might appeal to you.  Some resort areas appeal to a high-dollar crowd (and come with a matching high dollar price tag), while others are known for being more family friendly.  Plus, the proximity makes a difference.  Breckenridge might be a great ski resort that is perfect for bachelorette parties, but if you are in the northeast, you probably want to look in New York for ski resorts, not Colorado.  That said, our favorite ski resort towns around the U.S. are: Breckenridge, Colorado; Salt Lake City, Utah; Jackson Hole, Wyoming; Lake Tahoe, California; Holiday Day Valley, New York; Stowe, Vermont; and Big Sky, Montana. 
Looking for a great winter destination that is not focused on snow and slopes?  Then consider some of these other great destinations, which are great year-round, but offer some special magic during the winter.
New York City
New York, New York may be one of the world's top destinations year-round, but there is something about New York in the wintertime that transforms the city from mundane to magical.  This city that never sleeps is designed to handle winter weather, so you do not have to worry about the city shutting down for any extended period of time, unless there is some type of really unusual weather event.  So, plan a trip to the Big Apple, get your tickets for a Broadway show, make some fabulous dinner reservations, hit one of the country's hottest nightclubs, go ice skating at Rockefeller Center, and check out the decorations on Madison Avenue or the Radio City Christmas Spectacular.
Branson, Missouri
You probably think of Branson as a destination for families, if you think of Branson, at all.  This vacation hotspot seems to fly under the radar for many vacation planners, which is a shame, because it probably offers more entertainment options per square mile than any other location in the United States.  What makes Branson a great winter destination?  Even though it is nestled in the Ozark Mountains, the climate in Branson is mild enough that winter is mild.  Daytime highs are usually somewhere in the 50s, making the weather perfect for taking in all of the sights and enjoying many of the daytime activities, while nighttime temps are cold enough for you to feel like you are getting a real winter break.  While Silver Dollar City, Branson's big theme park draw, closes down after Christmas and stays closed up until Spring Break, there is still plenty to do.  The shops, restaurants, themed museums, and live shows are open.
McAdenville, North Carolina
Never heard of McAdenville?  You probably have, but under its nickname Christmastown, USA.  If Hallmark channel Christmas specials are how you picture your winter bachelorette party plans, then this town just outside of Charlotte, North Carolina might be the destination for you.  Over 600,000 people visit this town to see its amazing display of Christmas lights.  As you can imagine, it has plenty of shops, restaurants, and hotels and inns to keep up with these visitors. 
Kemah, Texas
This blink and you will miss it town, located just outside of Houston near Galveston, is a surprising winter treasure.  It has a little pier side resort community, which features a collection of shops, restaurants, bars, nightclubs, and even a small amusement park, which means you could stay in the area for a whole weekend and never get bored.  Want to venture a little further away?  It is within minutes of Johnson Space Center and about 20 minutes away from Galveston.  You will not find snow, but during the winter the town embraces the holidays, so you can expect tons of Christmas lights, special winter-treats, and, even boat light parades along the harbor. 
Winter Bachelorette Party Ideas
Of course, one of the great (and terrible) things about winter is that you do not have to travel to get to it.  Wherever you are, you can celebrate winter, whether you are surrounded by huge snow drifts or can step outside and see palm trees and sunny skies.  Here are some of our favorite winter-themed ideas; you can choose one and make it the theme of the party, or combine them together for the ultimate winter bash!
The S'more the S'merrier
Nothing says winter to us like s'mores and hot chocolate, and this extremely simple take on a bachelorette party focuses on those two iconic treats.  However, once you have them present, you can really tailor this party to your specific group.  To make s'mores, you need some type of fire.  Maybe it is a firepit or a fireplace, but, if you do not have access to one of those, no need to despair.  You can pick up a s'mores maker that uses sterno to cook indoors for about $20 on Amazon.  You can do a DIY version to match your theme by using a planter and rocks to create your own firepit.  For your s'mores, you need graham crackers, marshmallows, and chocolate bars.
Hot chocolate can be as fancy or as simple as you want to make it.  Planning a big bachelorette bash and want to make sure you get to enjoy the party?  Then, use this trick that we have perfected.  Make up your hot chocolate ahead of time and keep it piping hot in an old-school Igloo cooler.  We get a plain, basic hot chocolate mix like Swiss Miss, and make up a bunch of it.  Then, we create the ultimate hot chocolate bar.  Must haves for us include candy canes for stirring, flavored syrups, alcohol mix-ins (Irish Crème and Amaretto are two of our favorites), and mini marshmallows.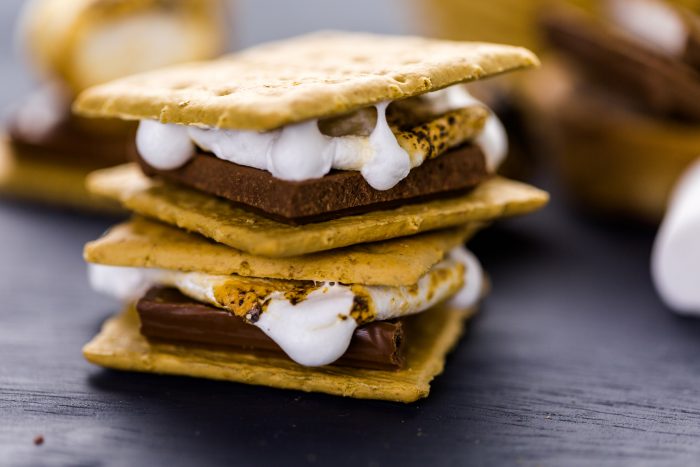 Hotties with Hot Toddies in the Hot Tub
One of our favorite things to do in the winter is drink while hanging out in the hot tub.  The only thing that can make this idea even better is hanging out with best friends.  While this might not be a stand-alone activity, we certainly suggest that if you are staying anywhere, you make sure it has a hot tub you can use.  If you are heading to a ski resort area, many of the rentals have hot tubs.  In fact, hot tubs are featured at a lot of hotels, even starting in a mid-range price range, so you might be able to include this as an end-of-night feature if you plan correctly.
While any drink is perfect for drinking in the hot tub (we especially like storing some vodka nearby if there is snow), the classic winter alcoholic beverage is the hot toddy.  There is no single recipe for a hot toddy, which is just a traditional hot drink that consists of a liquor, water, and some mix ins.  Our recipe for hot toddy chooses bourbon as the alcohol of choice, though Scotch and whiskey are also classic choices.  For a simple hot toddy, you can mix 1 oz. of bourbon with 1 T. of honey, 2 t. of lemon juice, and ¼ cup of hot liquid.  However, you can also add in herbs and spices.  Popular add-ins include cinnamon, star anise, tea (instead of water), agave nectar, and simple syrup.  Not a fan of the whiskeys?  Any brown liquor works in a toddy, so feel free to substitute rum.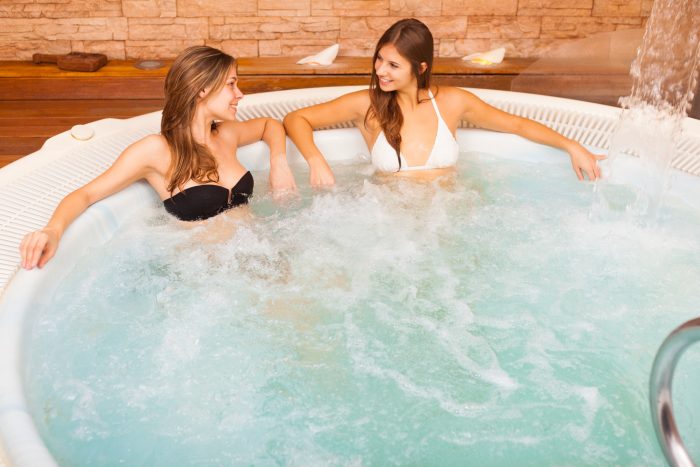 Holidays Lights
For many people, especially brides who have chosen winter weddings, the holidays are not a burden to plan around, but part of the magic of the season.  If the bride you are celebrating falls into this group, then one of the neatest ways you can celebrate a bachelorette party is by doing something special that is holiday themed.  What you choose to do may depend a lot on where you are located, but tons of cities around the United States really throw some amazing holiday celebrations.
Does your city or town have a great Christmas light display or a neighborhood that is known for its amazing Christmas lights?  If so, then there is a good chance that a neighborhood high school or social club sponsors hay rides through the neighborhood.  If not, you probably know someone with a truck and a trailer or can hire one through one of the many rideshare services.  If you live somewhere where a hayride might be too cold, then you can hire a party bus.  Head out for a tour of the Christmas lights, and bring plenty of traditional holiday treats to help you celebrate.
Other areas may have specific light displays in unusual locations.  Many places have lighted boat parades, some zoos around the country have holiday light displays, and many places have community Christmas trees that are lit as part of a greater holiday special.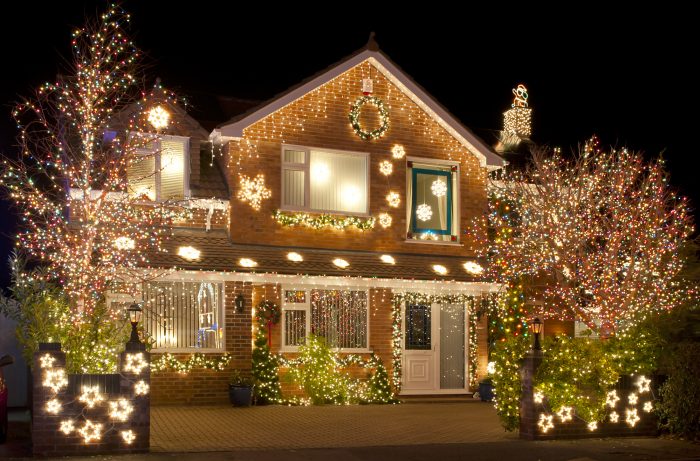 Cookies and Cuties
One of our favorite winter-time activities focuses on holiday baking.  While this idea is more of a shower-type idea, and perfectly acceptable for bachelorette parties with older and younger guests, we still love it.  It is a Christmas cookie exchange and decorating party.  Each guest brings anywhere from a couple of cookies to a dozen of her favorite Christmas cookies for each guest, as well as copies of the recipe for each guest.  You share the cookies for your own cookie platters.  Party guests can also roll out and make sugar cookies, then ice and decorate them before they leave.  This gives the bride-to-be a great starting list for her own holiday cookies.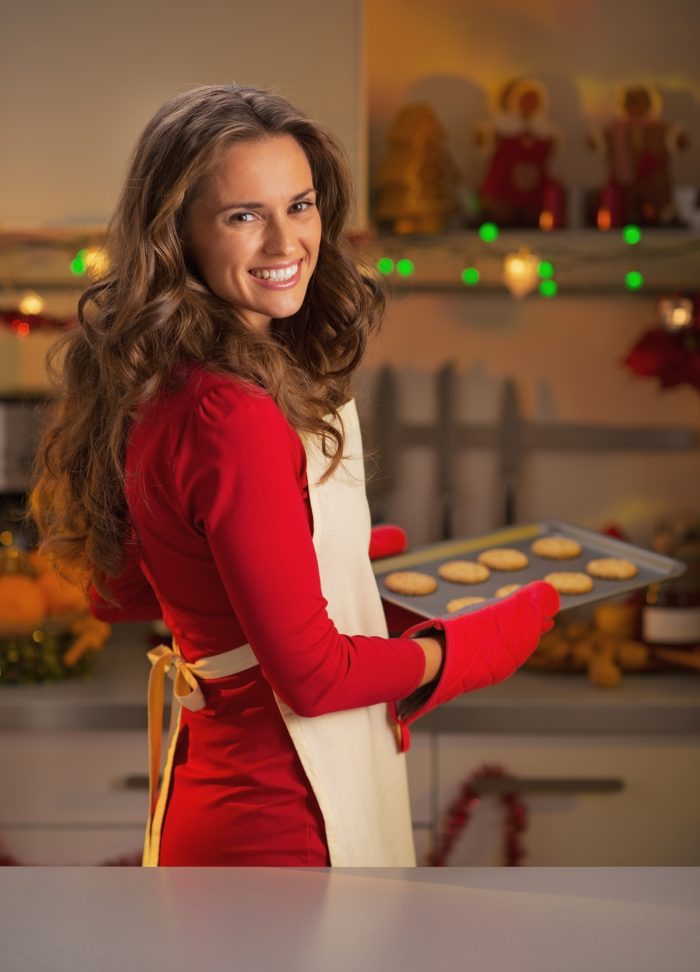 Snow Off
If you are lucky enough to live somewhere where it snows (or are visiting a snowy place), then you need to get out and enjoy the powder!  We love the idea of splitting into teams for an epic snowball fight.  Up for a different type of challenge?  Then, use your creativity to create snowmen.  Have a theme and the winner is whoever does the best job of creating the snowman to match the theme.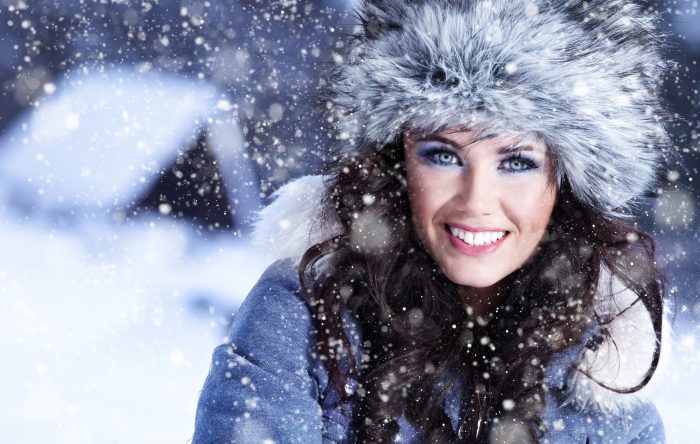 Lady Lumberjacks
If you have never cut your own Christmas tree, you are missing out on an iconic experience.  Many places around the country have farms where you can cut down your own Christmas trees.  These farms range from bare bones operations to more themed places.  At one of the themed places, you can expect a wagon or trailer ride out to the field, warm drinks on the ride, a supplied ax, and some holiday shopping.  You could all buy your holiday trees, but we like the idea of picking out a holiday tree for the bride and groom, and making the party a combination bachelorette party and bridal shower, bringing ornaments as gifts, to help the couple start on their holiday decorations.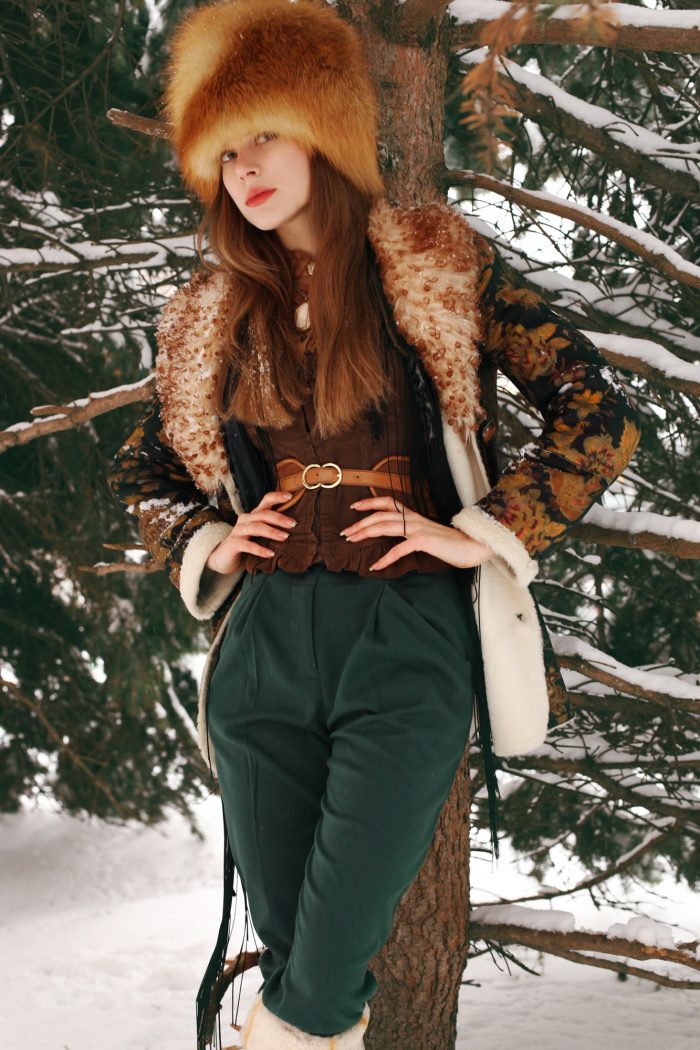 Theme Parks
Most of us think of theme parks as a warm-weather activity.  However, in many places around the country theme parks decorate for the holidays and stay open through the holiday season.  While some rides might not be available in these times, you will find many of your favorite theme parks transformed into holiday wonderlands for the season.  Of course, Christmas at any of the Disney parks is magical, but the Six Flags parks also do a great holiday celebration.  Our favorite regular theme park that adopts a holiday theme in the winter months is Hershey Park in Pennsylvania.  However, if you are anywhere near College Station, Texas (about 1.5 hours outside of Houston), then you have to check out Santa's Wonderland, one of the country's only Christmas-themed amusement parks.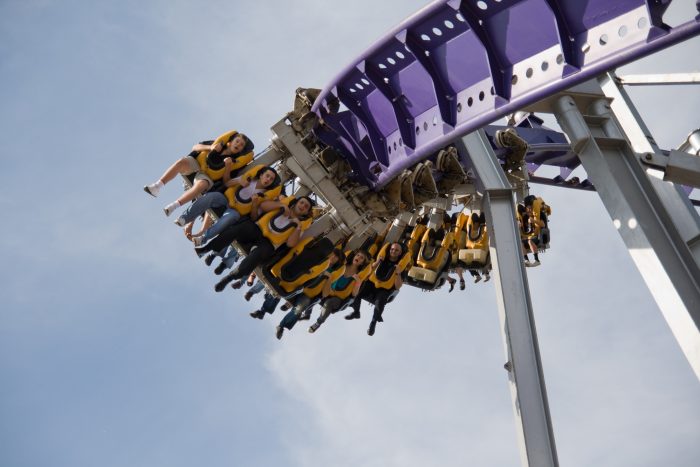 Conclusion
Having a bachelorette party in the winter is not really different from having a bachelorette party any other time of the year.  If you want to escape winter, you can plan a destination party to tropical destinations, which will be just as awesome in January as they will be in June.  However, if you want to embrace winter, there are tons of great ways you can do that for a bachelorette party.  Use our ideas as a springboard to custom create the ultimate winter bachelorette party.