What is the Difference Between a Bridal Shower and a Bachelorette Party?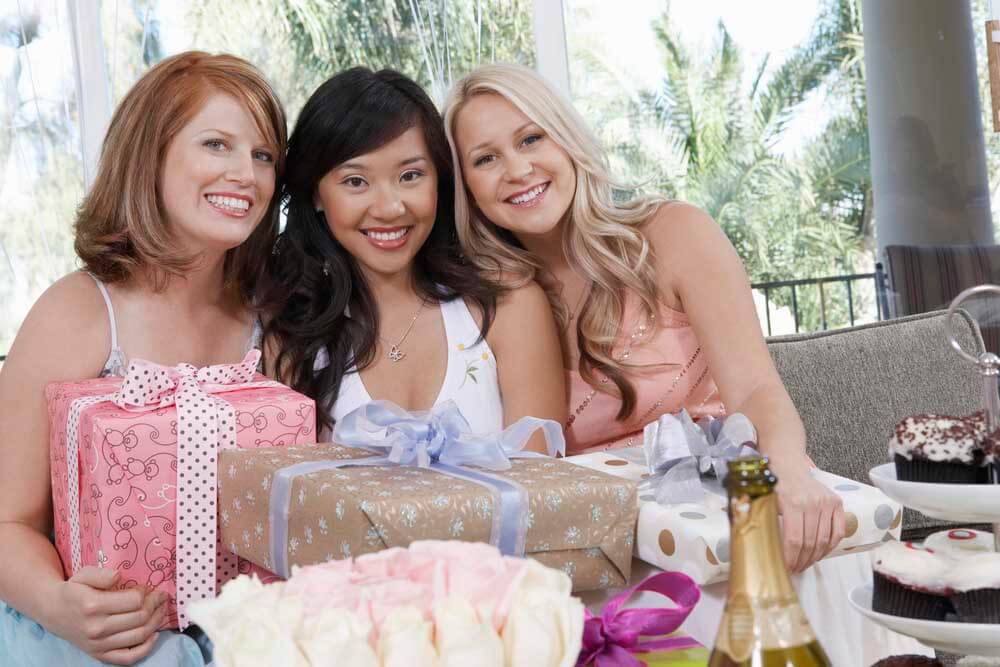 This post may contains references to products from one or more of our advertisers. We may receive compensation when you click on links to those products or services. Please also consider
donating to our website.
With so many different types of events and parties to celebrate a new couple, as well as a bride-to-be, you may find yourself wondering what is the difference between a bridal shower and a bachelorette party.   In practice, there may be little difference between the two, depending on how you organize a bachelorette party.  However, they do have a tremendous difference that the organizer, the bride, and the guests should not overlook: the purpose of the party.  A bridal shower is designed to shower the bride with gifts.  A bachelorette party is designed to let the bride have a great night (or more) out with her girlfriends.
Now, does this mean that there cannot be presents at a bachelorette party or that a bridal shower has to focus on the gifts?  No, it does not.  Frequently, bachelorette parties will have a gift theme, as well, though it is usually something naughtier than traditional bridal shower gifts, think sex toys and lingerie instead of home goods and place-settings.  Plus, a bridal shower at a brunch place with unlimited mimosas can quickly become a bit raunchier than you might otherwise imagine.  However, if any type of registry list is consulted, it is probably a shower. 
Since there is no bright-line rule for the difference between the bridal shower and the bachelorette party, can you combine the two?  Of course.  However, keep in mind that the larger your guest-list, the more likely it is to include guests that require you to tone-down some of the traditional bachelorette party activities.  Few brides want to suck down endless drinks through penis straws while their future groom's granny looks on in shock and disapproval.  So, if you find yourself planning activities that are even borderline questionable, spare the bride the potential discomfort and break it back down into two parties.