What is a Bachelorette Party?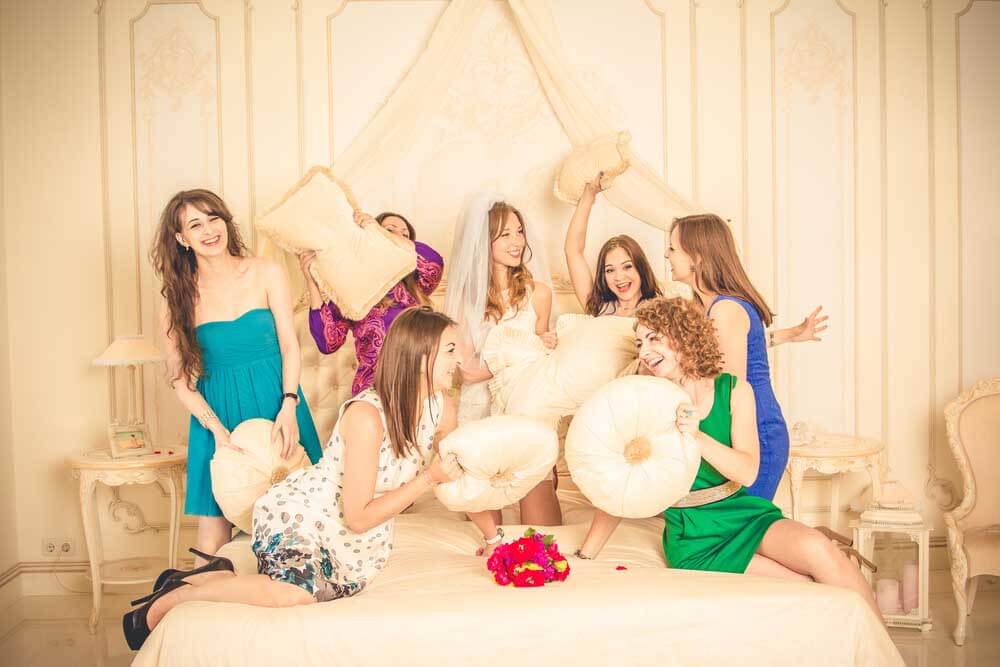 This post may contains references to products from one or more of our advertisers. We may receive compensation when you click on links to those products or services. Please also consider
donating to our website.
What is a bachelorette party?  You might feel silly asking the question, especially if the people around you all seem to have some idea of what it is, but it is a really good question.  There is a whole wide range of parties designed to celebrate a new couple, and you may not know what the difference is between a bridal shower and a bachelorette party.  Well, a bachelorette party is a designated time for the bridge to step away from the worries of wedding planning and just have a good time with her best friends.  It can be an evening out, a brunch event, or even a weekend away, but the goal of the bachelorette party is to celebrate the bride.
You may have heard a bachelorette party referred to as a hen party, or even a stagette party, referencing the groom's stag night.  Whatever you call it, the purpose is to celebrate the bride.  It is no coincidence that bachelorette parties are very similar to bachelor parties.  Brides-to-be were once relegated to bridal showers and other more staid forms of pre-wedding parties, but ladies decided it was wrong to let guys have all the fun and the bachelorette party was born.  Usually, the bachelorette party is thrown in addition to other pre-wedding parties, such as bridal showers and engagement parties.
Now that you know what a bachelorette party is, you may wonder if there are things a bachelorette party must have to be a success.  Yes, one; a bachelorette.  Other than that, let your imagination help you create an amazing party that is unique to the bride you are celebrating.  Whether her idea of a great time is closing down the bars or zip-lining over amazing terrain, you really want to focus on making sure the bride has the time of her life!