Plan the Perfect Virtual Bachelorette Party (2023 Guide)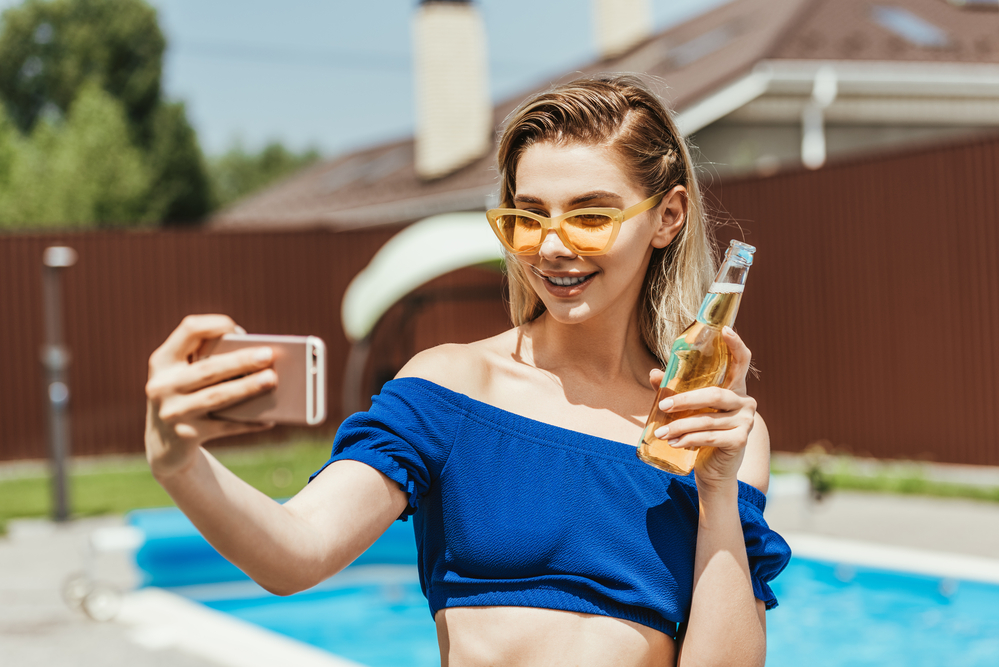 This post may contains references to products from one or more of our advertisers. We may receive compensation when you click on links to those products or services. Please also consider
donating to our website.
When you think of a bachelorette party, many different things might come to mind.  After all, there are as many types of bachelorette party as there are types of bride.  However, they probably all share on thine in common: an in-person coming-together of the bride and a group of her besties. There have always been some exceptions to this general idea, but in this time of social distancing it is more important than ever to explore the idea of the virtual bachelorette party.  Fortunately, you can still have a great bachelorette party, even in a virtual environment.  We have pulled together our best ideas for a virtual bachelorette party that will let you celebrate together, even when you have to be apart.
Are Bachelorette Parties Still Important?
In a time of crises, it can be easy to think of anything beyond basic needs as frivolous.  However, remaining connected to other people, especially when in-person connections are limited and may be limited for an unpredictable amount of time in the future, is very important.  This is even more so for people, like brides, who have been planning major life events and may be dealing with disruptions.  Many engaged couples are dealing with having to put off or drastically change wedding plans that have been months or even years in the making.  Bachelorette parties, bridal showers, and engagement parties may have been canceled or postponed.  Some brides and their friends may even be struggling with illness or even death.  A virtual bachelorette party is just one way to show the bride that, even with everything going on in the world, her friends want to do everything they can to celebrate her upcoming big day.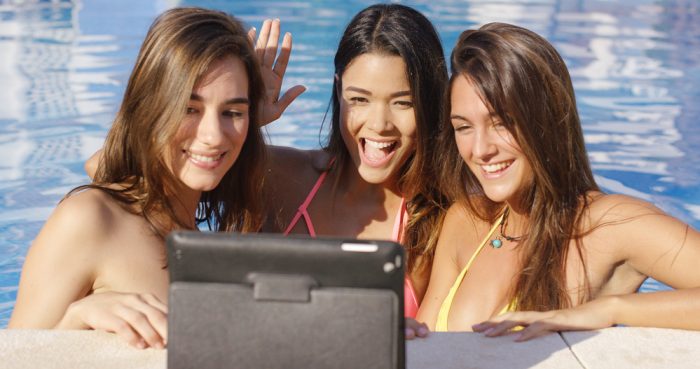 Virtual Bachelorette Party Basics
Whatever bachelorette party idea you choose, all of them are going to need a way for your group to virtually connect.    There are a number of different ways to connect together as a group online.  Many of them are free, but may offer greater reliability or longer meeting times if you sign up for their paid services.  Zoom, WhatsApp, Facebook Messenger, Facetime,  Google Duo, Google Meet, Discord, Houseparty, Jitsi, and Skype all offer virtual gathering alternatives that can help your group come together.  Which application is right for your group and can depend on several different factors, including the type of devices people will be using to connect, the locations of the group members, and the activities that you have planned. For most people in the United States, Zoom has been the application of choice for basic group meetings and may be the most familiar one to use for a party application.  Google Meet was previously only available for business applications, but Google has made it available to everyone to help cope with the COVID 19 pandemic.  Outside of the United States, WhatsApp has been very popular.  If everyone in your group has Apple products, you may get the most reliable and fastest service using Facetime. For specific purposes, Houseparty is set up to handle many fun party games and Discord is the go-to choice for people who want a platform to enjoy video games together. 
Before the Party
Whichever platforms you choose for your party, there is nothing more awkward than trying to have a virtual party with people whose technology is not in sync.  Therefore, one of our biggest pieces of advice for anyone planning a virtual party is to test out the technology beforehand. That way, you can work out any problems or glitches that may occur.  The day of the party, we also suggest having party participants log-on to whatever site you are using at least 15 minutes before the start of the party, with the most tech-savvy person in the group designated to troubleshoot and help ensure that everybody is on the app when the party starts.
Plan an Activity
By now, most of us have probably been to an online hangout or happy hour.  Often these are just groups of people getting together to chat and maybe enjoy some food or drink while they are visiting with friends.  While these have been essential to helping people stay connected, we would compare them to a regular girls' night out.  Even in a world where hanging out has had to become virtual, you want to do something to differentiate a bachelorette party from just another time with friends.  That is why we suggest you plan out an activity that can bring your group together and let them all enjoy a party-type activity together. 
Think About Flexibility
For many people, the modern bachelorette party is not a one-and-done type of event.  Instead, bachelorette parties, especially the ever-popular destination bachelorette party, are actually more like a series of parties, with different activities scheduled for different types. While this may seem like a lot to do in a remote environment, it actually provides a great way for all of the bride's friends to participate in the bachelorette celebration.  That is because, with people stuck at home with their families and competing uses for computers and difficulties getting time away from people, your guests may not be able to make it to a particular event.  However, a virtual bachelorette celebration with multiple events provides plenty of opportunities for people to join in the fun.
How do you plan multiple activities?  Delegate.  Seriously, while planning the bachelorette party usually falls to one or two of the bride's closest friends, usually the maid-of-honor and maybe one or two other people, planning a multi-activity bachelorette party should mean delegating out some of the responsibilities.  Ask the other guests to help you come up with ideas for the party and then assign people to take responsibility for those activities.  They are then the leader for the party, which means that you can reasonably have a weekend-long bachelorette celebration without the maid-of-honor having to do 72 hours of hardcore activity leadership.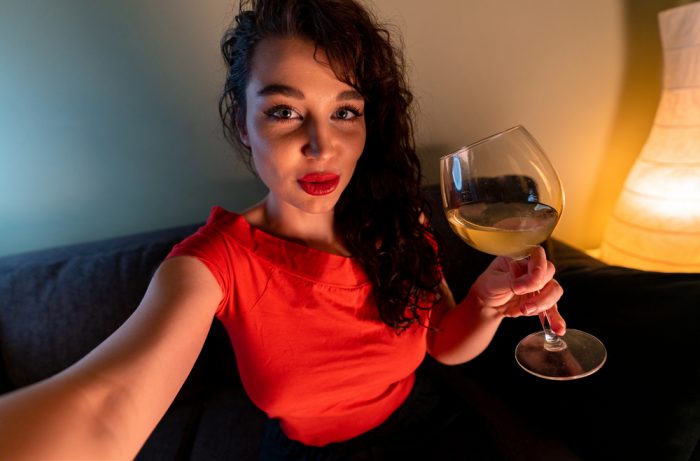 Virtual Bachelorette Party Ideas
Poker Party
Whether it is a girls' trip to Las Vegas or gathering in someone's home for a competitive game, the poker party has been a bachelorette and bachelor party staple.  Fortunately, poker also translated very well to an online environment.  There are several different applications that let you play poker with a group online.  Our favorite poker app is Poker Stars, which is free to use, but one person will need to do some work in advance to make sure that there are enough chips to distribute for everyone in the tournament.  Other apps may be better for you, depending on your group and what kind of devices and connections that they have.  The only problem we have found with the poker apps is that they are not set up for other group interactions.  We suggest setting up a Zoom room and a game on a poker app, so that you can see and talk to the other people at the party while you are playing. 
Cooking Party
Cooking lessons have long been a popular choice for the bachelorette party.  They are also easy to do in an online environment.  You can find plenty of online classes to stream as part of the party or find a chef that is willing to do a personalized cooking party.  If you choose this option, you want to pick what you are cooking well-ahead of time.  Make sure that everyone has the shopping list well in advance, because of shortages that are impacting many areas right now.  You also want to make sure that you choose a recipe that does not require specialized kitchen tools or advanced skills for preparation or cooking.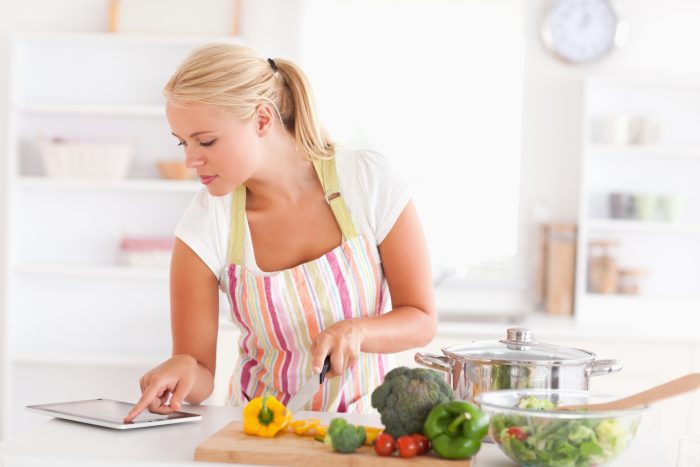 Wine Tasting
Wine tastings are another popular bachelorette party activity. In fact, we have long suggested the bring-your-own-bottle approach for an affordable and easy bachelorette party wine tasting.  This can be adopted for a virtual bachelorette party in a fun, easy, and affordable away, especially if you put some conditions on the wines chosen in the beginning.  You can set a price limit for the wines that will be tasted, and, instead of bringing a bottle of wine to a gathering, each party goer can send each of the other party goers a bottle of their chosen wine in advance.  The night of the party, the hostess's job is to have people taste the wines in order and discuss their impressions of the wine. 
Belly Dancing Lesson
We are always all about the idea of a dancing lesson, especially sensual and sexy dances like pole dancing or belly dancing, as a bachelorette party activity.  We love the idea of sending the party participants fun things like finger zills and belly dancing belts, which gives people a party favor and also helps them get into the party mood!  You can choose from one of many online tutorials or hire a dance professional to lead the group.  We prefer the second option, because it gives people the opportunity to stop and ask questions and creates more of that live class feeling. 
Have a Movie Night
Netflix has an app, Netflix Party, which lets people watch a movie at the same time.  This is a great way to get together as a group and share the same activity, even though you cannot be in the same room.  Some bachelorette party favorites for movie nights are Bridesmaids, Best Night Ever, Bachelorette, Girls Trips, Rough Night, The Hangover, and Magic Mike.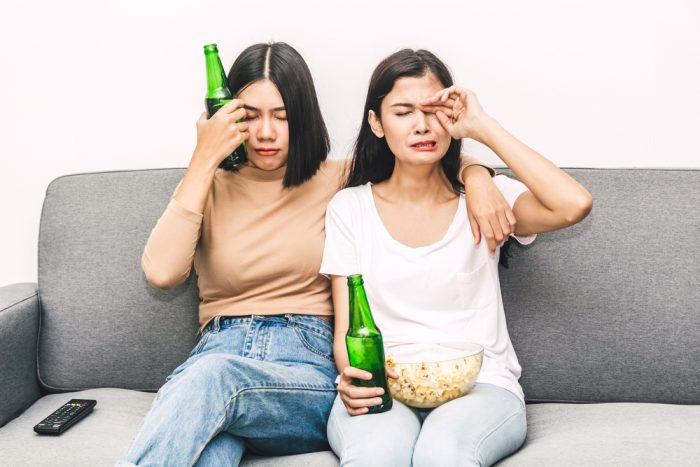 Newlywed Game
A bachelorette party favorite, this game tests the bachelorette's knowledge of her groom.  Pick 15 to 20 questions and ask the groom for his answers.  The questions should be fun, goofy, and not-too-serious.  If you think it might start a fight, leave it off your list of questions.  Then, ask the bachelorette the questions.  Each guest can ask a different question.  Have the groom video himself answering the questions and play the videos after the bride's answers.  She gets a point for every answer she gets right.  You can also impose penalties for wrong answers, such as the bride having to take a shot if she gets a question wrong, and you know the bachelorette party rule- if she sips, you sip! 
What kinds of questions do you ask?  Keep it light; think about fun questions that focus on them as a couple.  Where did they go on their first date?  Who said I love you first?  What is his favorite pizza topping?  What cartoon character is she most like? 
Game Night
Virtual bachelorette games night are a great way to get loose and break the ice, especially if your guests do not already know each other.  Houseparty offers a wide variety of party games in an online platform, but we like Discord better for video gaming as a group.  Cards Against Humanity is a super-popular party game that people love for bachelorette parties and it is available in a few different online platforms. There are several different platforms that you can use for this game, but we like Pretend You're Xyzzy for the sheer variety of the cards available.  You can also find versions of popular party games like Pictionary and Heads Up online.  If you have a patient group of people that like to game, you can adopt a lot of popular party games to an online environment, but we actually discourage that for a bachelorette party set up.  We have played a number of online games since social distancing began and we have found that if they do not have an online version already established, trying to adapt the games for a virtual environment slows down the rate of play and means that the games can get a little boring for people who are not game enthusiasts.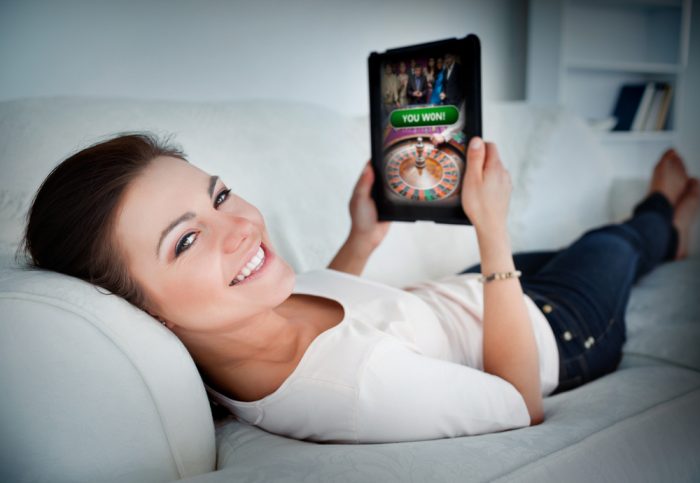 Escape Rooms
If you have ever been to an escape room in person, you know what a challenging and fun activity they can be for groups.  However, since it seems like we are all stuck in real-life escape rooms in our homes, it may seem like getting to an escape room is impossible.  Fortunately, there are a few companies like Puzzle Break that have structured Zoom escape rooms for groups.  There is even a completely free Harry Potter themed escape room available.  
Build Her Bar (Online)
We love the idea of a build her bar bachelorette party.  Normally, this means bringing a favorite type of alcohol to the bachelorette party so that the bachelorette can build a grown-up bar for entertaining as party of a married couple.  Our twist on this type of bachelorette bar requires a little bit more interaction and some planning ahead.  Each party goer needs to pick their favorite cocktail.  Send a list of the cocktail ingredients to the party planner.  Instead of everyone bringing a bottle to the bride-to-be, the party planner can arrange to have all of the ingredients for the cocktails shipped to the bachelorette and distribute an ingredient list to the other party participants.  For the party, each participant will give a small lesson on how to prepare their favorite cocktail, including the correct type of serving ware and any special equipment or instructions needed.  It provides some structure to the party, but also lets people have some drinks and just cut loose with their girlfriends.  
Beefcake Bachelorette
Watching a male revue or having a male stripper give a performance is an iconic bachelorette party activity.  You can find videos of existing male stripper performances, many with extremely high production values, and you can enjoy those videos with your group.  However, like many other people in the entertainment industry, adult entertainers are adapting to the social distancing environment.  There are plenty of virtual shows available that can offer a customized bachelorette party experience, tailored towards the wants and particular likes of the bachelorette.  Perfect10Men is just one of the many services offering virtual bachelorette party experiences.
Spa Day
The spa day is a bachelorette party classic.  While it might not be possible to achieve the same level of pampering at home that one can get in an actual spa environment, it is possible to enjoy many of the great things you can get at a spa.  We suggest picking a few different spa activities like face mask, a mani-pedi scrub, or a body treatment.  Send them to the party guests in advance so that everyone can enjoy them together.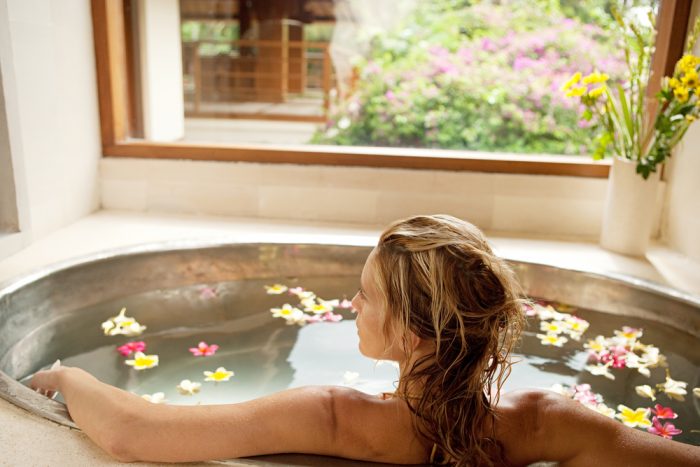 Sample Itinerary
Friday 7pm – Wine Tasting
Friday 10pm- Newlywed Game
Saturday 11am- Bellydancing Class
Saturday 2pm- Escape Room
Saturday 6pm- Cooking Class and Group Dinner
Saturday 9pm- Beefcake Bachelorette
Sunday 11am- Poker Tournament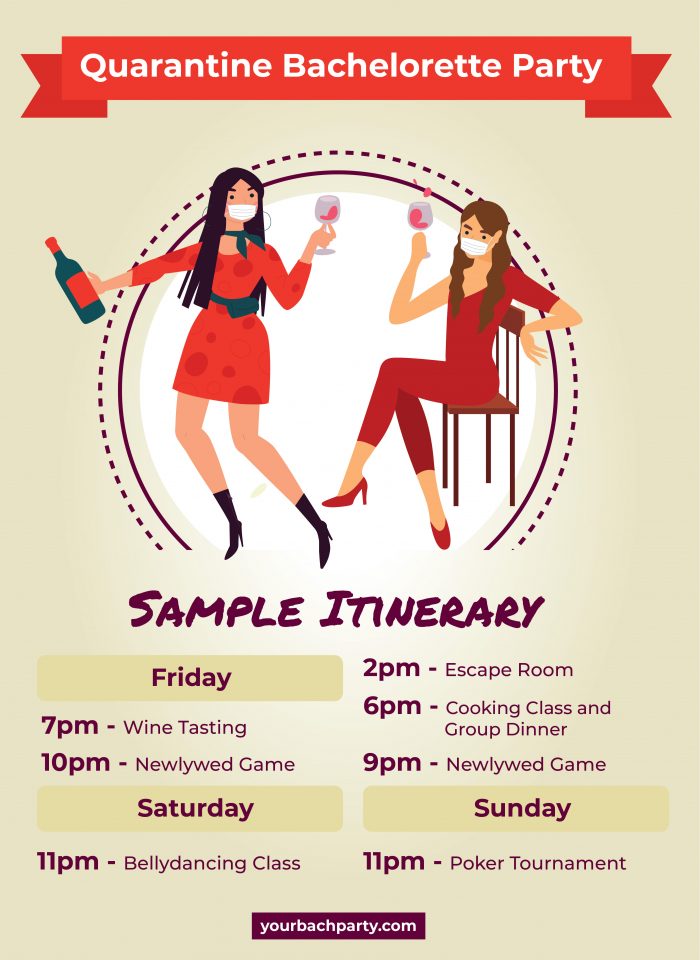 Conclusion
We would be lying is we said that throwing a virtual bachelorette party is going to be as easy and instantly feel as natural as throwing a bachelorette party in person.  There are challenges to the virtual environment.  However, these challenges do not mean that that you should abandon your bachelorette party dreams just because you cannot gather together in person.  Pick an activity that people can do together, online, and make sure that all of the guests have the technology and supplies they need for a great get-together.  These tips apply equally whether you are kept from gathering together by disease or simply because schedules and budgets make an in-person bachelorette party an impossibility.  Have your own ideas for a great virtual get together?  Share them in our forums; all of our members are always happy to share great ideas that have helped them throw the ultimate bachelorette party for their besties.