Unconventional Bachelorette Party Ideas (2023 Guide)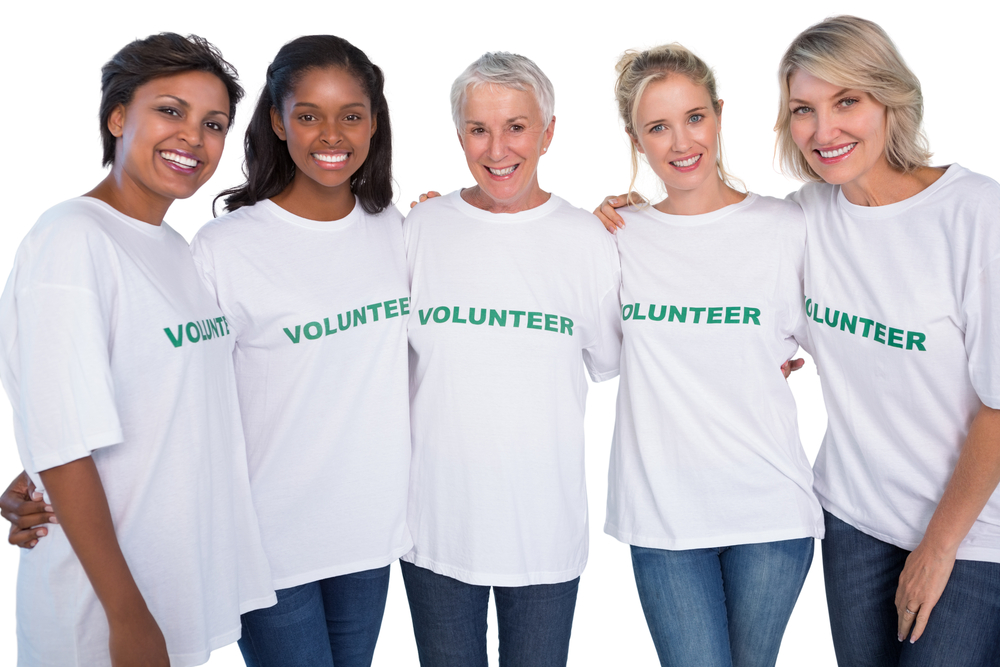 This post may contains references to products from one or more of our advertisers. We may receive compensation when you click on links to those products or services. Please also consider
donating to our website.
Introduction
While bars, booze, and boys may be the things that cross your mind when you think of a bachelorette party, knowing your audience is probably the most important part of planning a successful bachelorette party.  Not every bride wants that typical bachelorette party experience, but what bride-to-be wouldn't enjoy some great bonding time with her besties?  That is where the unconventional bachelorette party comes in.  Read on to find out some of our favorite ideas for a bachelorette party that is anything but typical, but think of them as a starting point for your own creative and unique take on the last fling before the ring.
Know Your Audience
When you are planning any bachelorette party, it is super important to know your audience.  Of course, this means knowing the bride's likes and dislikes.  No matter how great you think an idea is, if you don't think she will have the time of her life at the party, then it probably isn't the right idea for her.  However, it also means knowing her guest list.  Who does she want at the bachelorette party?  While all bachelorette party guests are expected to go along with the plans and just let the bride have a great time, you want to make sure that all of the guests are able to participate in and enjoy whatever activities you have planned.  So, keep the bride's guest list in mind while planning the bachelorette party.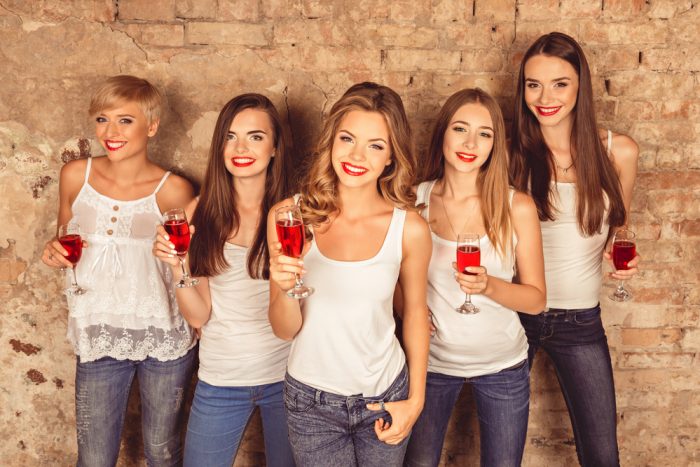 Think Outside the [Gender] Box
So many traditional bachelorette ideas are very girly, but not every bride is a girly-girl.  When you are coming up with ideas for a great bachelorette party idea, think of what kind of things the bride loves.  Maybe that means planning a weekend that most people would associate with the guys instead of the girls, like a hunting or fishing trip.  Even girly-girls may have a great time doing some traditionally masculine things, and we have included a few of them on our list of unconventional ideas. 
Top Ten Unconventional Bachelorette Party Ideas
We have compiled a list of our top-ten favorite unconventional bachelorette party ideas, but think of these as a jumping-off point.  The best part of having to come up with a unique bachelorette party theme is that you get to use your creativity.  The worst part of having to come up with a unique bachelorette party theme is that you have to use your creativity.  That is why we hope to give you some starting ideas that you can use as the basis for your own unique plans. 
#1 Volunteer
Few things feel as great as helping other people, which means that volunteering together as a group is one way to make sure your group leaves the party feeling fantastic. Lots of brides also feel some guilt about wedding planning and focusing the attention on themselves; having a bachelorette party that focuses on volunteering is a way for the bride to give back and share her good fortune, while also having a fabulous time with friends.  Not all places that have volunteers working with them are set up for groups of people, but you can visit  www.justserve.org for volunteer opportunities in your community.  There you can find places that are designed for big group volunteering.  Habitat for Humanity is perfect for groups, and can also be physically challenging and teach you new skills, as your group works with others to build a home for a family in need.  Beach clean-ups are a great opportunity if you are near the coast and can be followed by a leisurely meal at an Oceanside restaurant.  Working at a food pantry or meal service is another way a group can contribute to the community.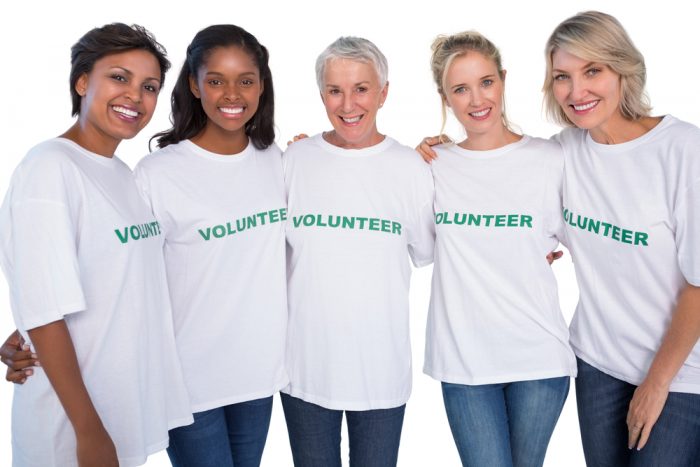 #2 Drive a Tank
You may have heard about places where you can go to shoot automatic and semi-automatic weapons in a target range, and how much fun people have at those parties. Take it up a notch and find someplace where you can drive a tank.  These places are not located everywhere in the country, but they have them in a high number of tourist places, like Orlando and Las Vegas, as well as in places where guns are popular, like Texas.  Depending on the package that you select, you and your group can drive a tank, drive a tank over cars and crush them, shoot the tank, and even shoot military-grade weapons.  These bachelorette parties are pretty unique, even though they offer party packages.  One thing to be aware of is that they tend to be pretty expensive; think thousands of dollars for a full-experience party.  However, for military enthusiasts and people who love weapons, it can be that once-in-a-lifetime experience that they will never forget!  No tank locations near you, or think a tank is a little too violent for your particular group?  No problem.  Instead of a tank, look for a Monster Truck driving experience.  They even have Monster Truck Driving Schools, where you can learn how to drive one of those beasts, crushing cars and taking on an obstacle course.  Like tanks, Monster Trucks can be an expensive experience, but people really love it.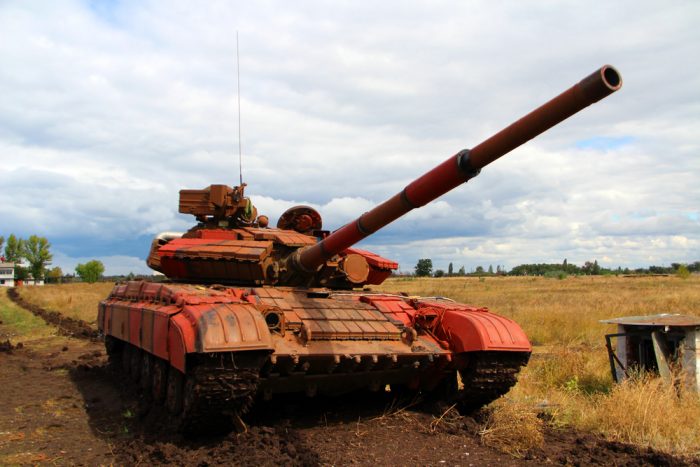 #3 Learn Something Together
The idea of taking a class together for a bachelorette party is not really new. In fact, the idea of an introductory pole dancing class for a bachelorette party has become pretty standard, with cooking classes and painting classes also making pretty frequent appearances.  However, do not limit yourself to considering classes that other people might take for a bachelorette party.  What are things you know the bride has always wanted to learn?  Whether you are taking a class in introductory belly dancing or in emergency automotive repair, learning together is a great way to bond as a group.  You can find existing one-day classes in a wide variety of subjects, ranging from very innocent to NC-17 kinds of classes coaching you in "techniques."  If you cannot find an existing class to fill the bill, look for subject-area experts in your area and approach them about teaching a small-group class to your group.  This idea works really well with DIY-type projects, because then every bachelorette party guests takes home a personalized party favor.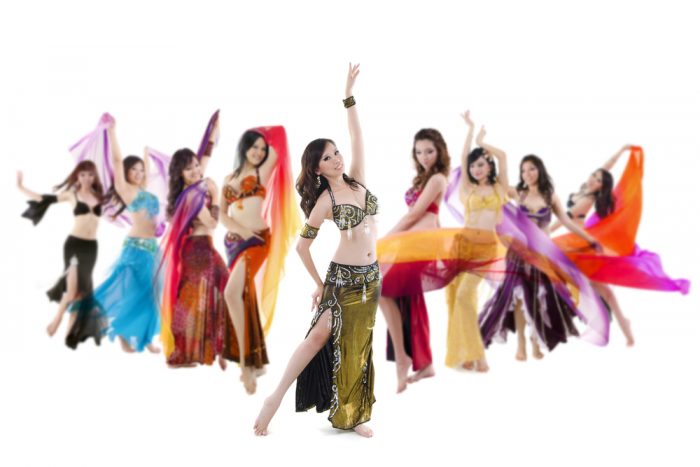 #4 Camping
Sure, lots of bachelorette parties love to go glamping, which is kinda like camping, but also really not a lot like camping at all. That's great and might be the right match for the bride's group of besties.  But we are going to urge you to ditch a bit of the glamour and the comfort and consider going a little more rustic.  Something about the experience of really camping and getting away from it all, where you can just spend time with the people you enjoy, is just fabulous for those people who can step away from the little luxuries and distractions that are a part of daily life.  Have a group that is mixed with some people who love the idea of camping and some people who hate it?  Check out the state and national parks in your area.  Many of them have camping areas near cabins, which means that you can all enjoy the trip together while not forcing anyone to be miserable.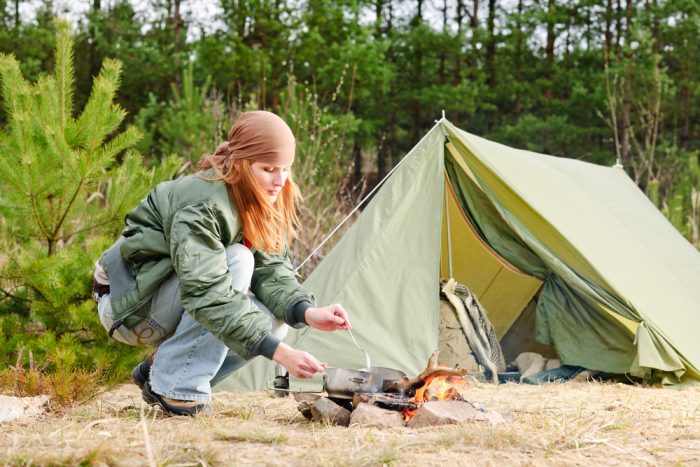 #5 Drive a Race Car
Does the bride feel the need for speed? Is she known for collecting tickets (or talking her way out of them with a little flirting)?  Then, a race car driving experience may be just the thing for her last fling before the ring.  There are race car experiences set up around the country and they all offer experiences that are a little unique.  We have found that you can find many of them on Groupon and even get great rates, but you can also search up "drive a race car" + Your City Name to see if there are any local experiences in your area.  Usually, you will get instruction as a group, then individuals will have the opportunity to either ride along with an experienced race car driver or drive a race car themselves.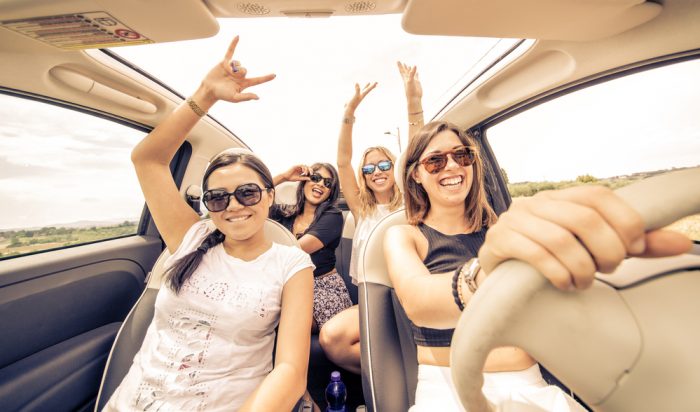 #6 Go Back in Time
Is your bride a card-carrying member of the Society for Creative Anachronism (note- we don't know if they actually have cards)? Is she obsessed with a certain period in history?  Does she devour historical romances?  Is she a big fan of fantasy tales?  If this describe the bride-to-be, then find out what era or eras she loves and find someplace to take her back in time.  In the U.S., the easiest time to visit is the Renaissance because there are really great Renaissance faires and festivals located all around the country and at different times of year.  Every festival will tell you that it is the best and why it is so much better than the competition, but the Texas Renaissance Festival in Todd Mission, Texas; King Richard's Faire in Carver, Massachusetts; the Georgia Renaissance Festival in Fairburn, Georgia; the Minnesota Renaissance Festival in Shakopee, Minnesota; the Arizona Renaissance Festival in Apache Junction, Arizona; the Ohio Renaissance Festival in Harveysburg, Ohio; the Northern California Renaissance Faire in Hollister, California; the Bristol Renaissance Faire in Kenosha, Wisconsin; the Scarborough Renaissance Festival in Waxahachie, Texas; the New York Renaissance Faire in Tuxedo Park, New York; the Maryland Renaissance Festival in Crownsville, Maryland; and the Carolina Renaissance Festival in Huntersville, North Carolina are all known for their large crowds and wide variety of vendors, shops, entertainment, and food.  If the Renaissance is not the bride's favorite time, you can still find plenty of places to take her.  If she is a fan of the Middle Ages, consider a bachelorette party at Medieval Times.  If she is a fan of the Civil War, look for one of hundreds of battlefield enactments that take place around the country.  Along the same lines, you can also enjoy pirate-themed day-trips and cruises from many of the ports in the U.S., tour historical colonial life in Colonial Williamsburg in Virginia, or experience what life was like on a ranch in the Texas frontier at the George Ranch in Richmond, Texas.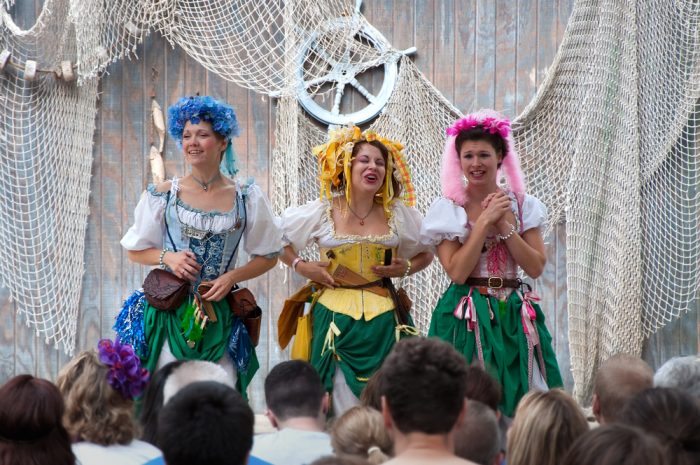 #7 Go Horseback Riding
In our thoroughly non-scientific survey of all of the women at Your Bach Party, we have come to the conclusion that almost every little girl went through a horse phase.  Of course, as we grew up, we realized that in most areas of the country having horses is not only a major commitment, it is also really expensive.  If the bride is a horse-lover, plan a day on horseback for the bachelorette party.  You can find places offering trail rides almost anywhere in the country.  Seeing nature from the back of a horse literally gives you a new perspective on even familiar surroundings, because you are higher and can see farther than if you are hiking on your own.  Horses also travel faster than humans, even at a walk, making it possible to cover greater distances in the same amount of time.  If you schedule your bachelorette party in advance, you can often go beyond the traditional one-to-two-hour trail ride experience in many tourist destinations and have them customize a half-day or full-day ride for your group.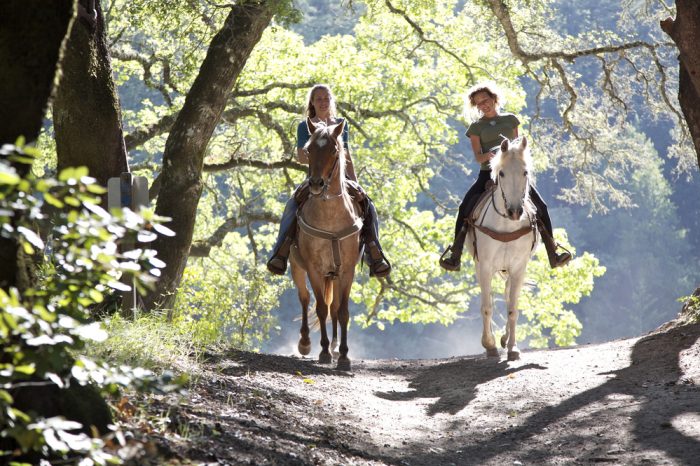 #8 Visit a Psychic
Does your area have a psychic that people swear is the real deal? We are going to bet that it does, even if you haven't heard about it.  Taking your group to get their palms or tarot cards read or even to get a full astrological chart done can be a really amazing experience.  We don't know whether psychics are able to predict the future or are just really good at reading people and making easily-predictable occurrences sound like something supernatural is happening, but we have had a lot of fun getting our fortunes told.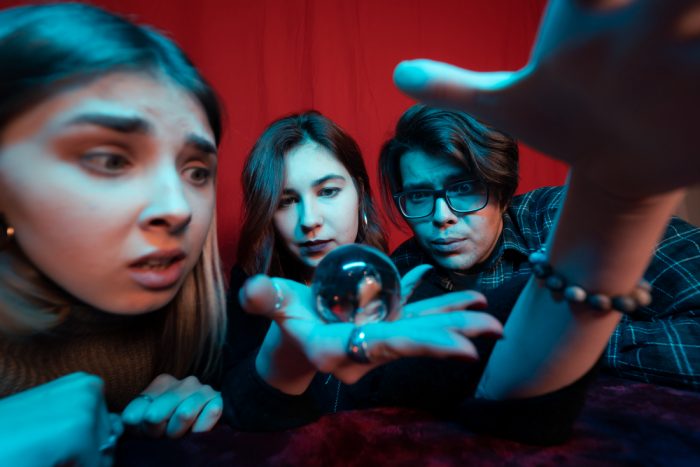 #9 Stomp Grapes
Sure, you have heard of winery tours for bachelorette parties.  Who hasn't?  And, we will be the first ones to tell you that if your group of girlfriends includes a bunch of wine lovers who also like to eat delicious gourmet and gourmet-inspired foods, then a winery tour is a fabulous idea for the party, even if it has been done a lot.  However, if you want to take that traditional bachelorette party favorite and give it a little twist, then head to a winery where your group can participate in the grape stomping.  You will find yourself heading back to childhood as you laugh and joke with each other, getting a little messy, probably a little tipsy, and having a ton of fun.  Not sure where to find wine-stomping?  Check out our winery tour guide to find out about the hidden wine countries located around the United States.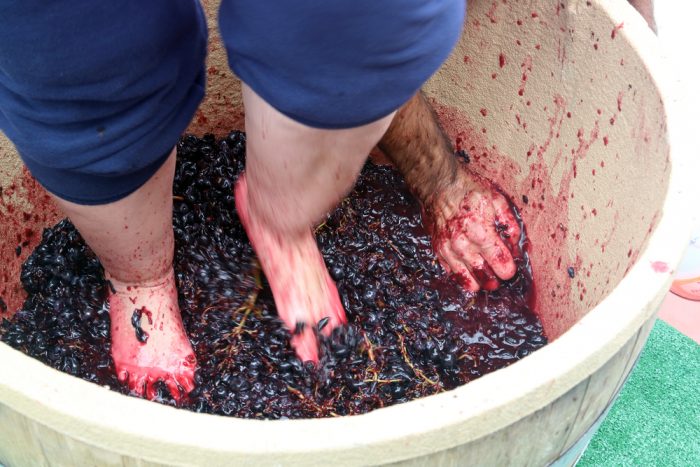 #10 Water Balloon Fight
We like to include at least one super-affordable idea in our lists because having access to a bunch of money should not be a prerequisite to throwing a great bachelorette party.  Get coolers from everyone you know and fill them up with water balloons, or, if you are feeling fancy and have a few extra bucks on hand, hire a service that offers filled water balloons.  Take a few more coolers and fill them up with drinks and picnic foods, then head to a yard or a park, tell people to bring their own water guns (make sure that there is a hose available for refills at your desired location), break people into two teams, and have an epic water gun battle.  This idea works great if you are going to be combining the bachelorette and bachelor parties.  Just make sure to clean up after yourselves or get water balloons that are biodegradable! 
Conclusion
There are so many ways to throw a unique and exciting bachelorette party.  Hopefully we have given you some ideas to help get your creative juices flowing.  Just remember to ask yourself these two questions:  What does the bride enjoy doing?  Is that activity one that can be done in a group?  If so, it's a great bachelorette party idea.